Madeira Holidays: a Perfect Piece of Paradise
Marion Ainge
Posted on 16th Mar 2022
Travel journalist Marion Ainge enjoys a Shirley Valentine moment in Faja dos Padres, the perfect spot to enjoy your Madeira holidays.
It's a Shirley Valentine moment.
From a cliff top in Madeira Portugal, after two-and-a-half minutes, a panoramic cable car sets me 250 metres down to Faja dos Padres, a rural, organic farm. A path through a sun-drenched banana grove leads to a small beachfront restaurant. I sit alone at a table, sip cold wine from a carafe and watch the foam-tipped Atlantic waves caress the sun-bleached, pebble shoreline. My lunch is fried scabbard fish with banana. Bananas, Madeira wine and Cristiano Ronaldo, are the island's main exports. Ronaldo's mother now lives in a house (more like a small hotel) he had built for her in Funchal, the capital.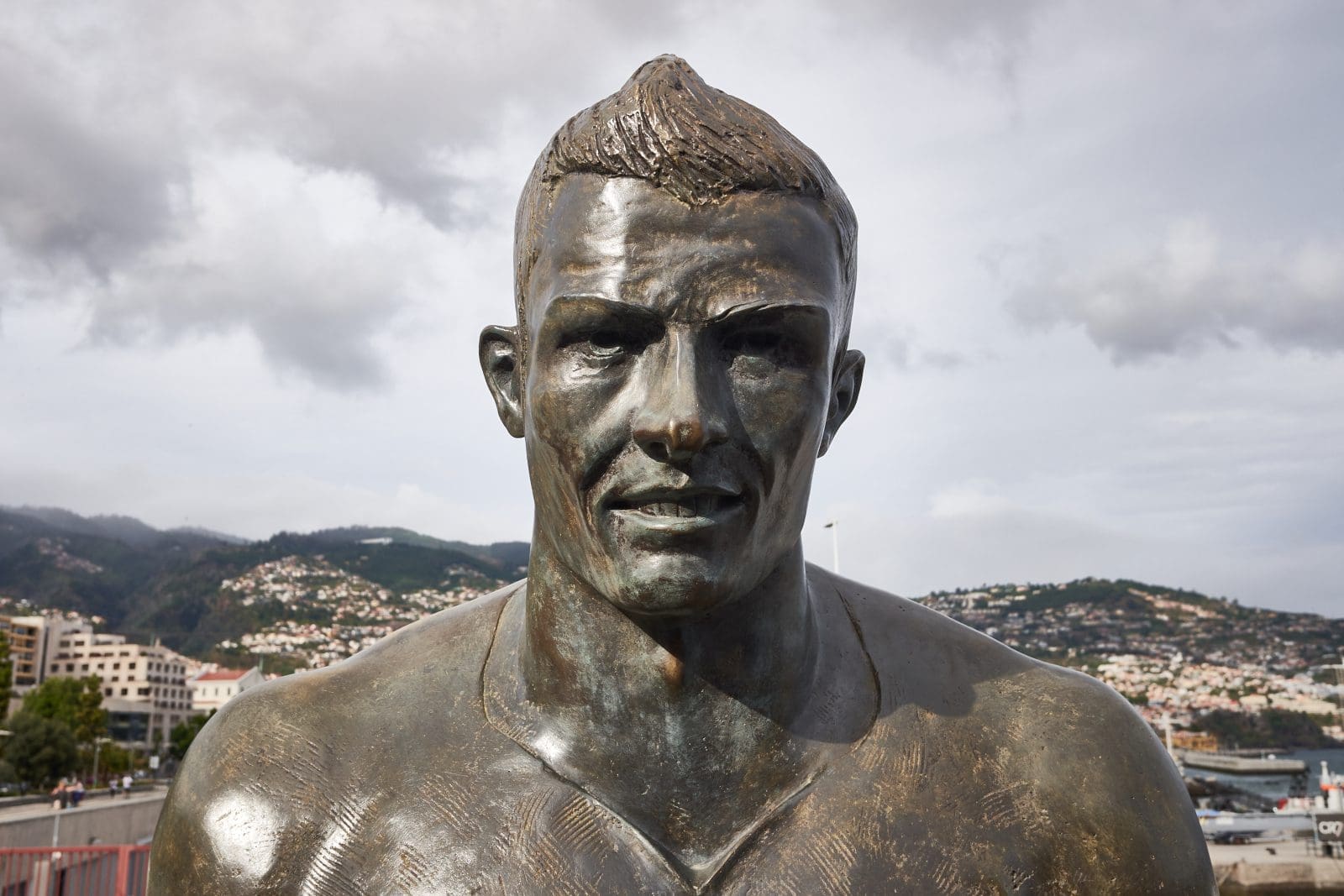 Madeira Holidays : Funchal
Madeira island, or archipelago, has a year-round subtropical climate, temperatures rarely falling below 20C, making it a favourite winter holiday destination, holiday home or retirement option for UK visitors. And it's just a four-hour flight from Manchester.
In Funchal's wildly colourful, indoor fruit and vegetable market, some stallholders wear traditional dress. Botanical gardens feature subtropical and tropical flowers and plants, typically, the bird of paradise. The capital also boasts a statue of Madeira's son, Ronaldo and the iconic, clifftop Reid's Palace Hotel, where in the 1950s, on frequent visits, Winston Churchill wrote his memoirs. The signature afternoon tea will set you back around £35, but neighbours and friends will be impressed. The traditional, downhill toboggan ride, powered by two carreiros or sledge drivers, takes about 10 minutes.
Madeira Hotels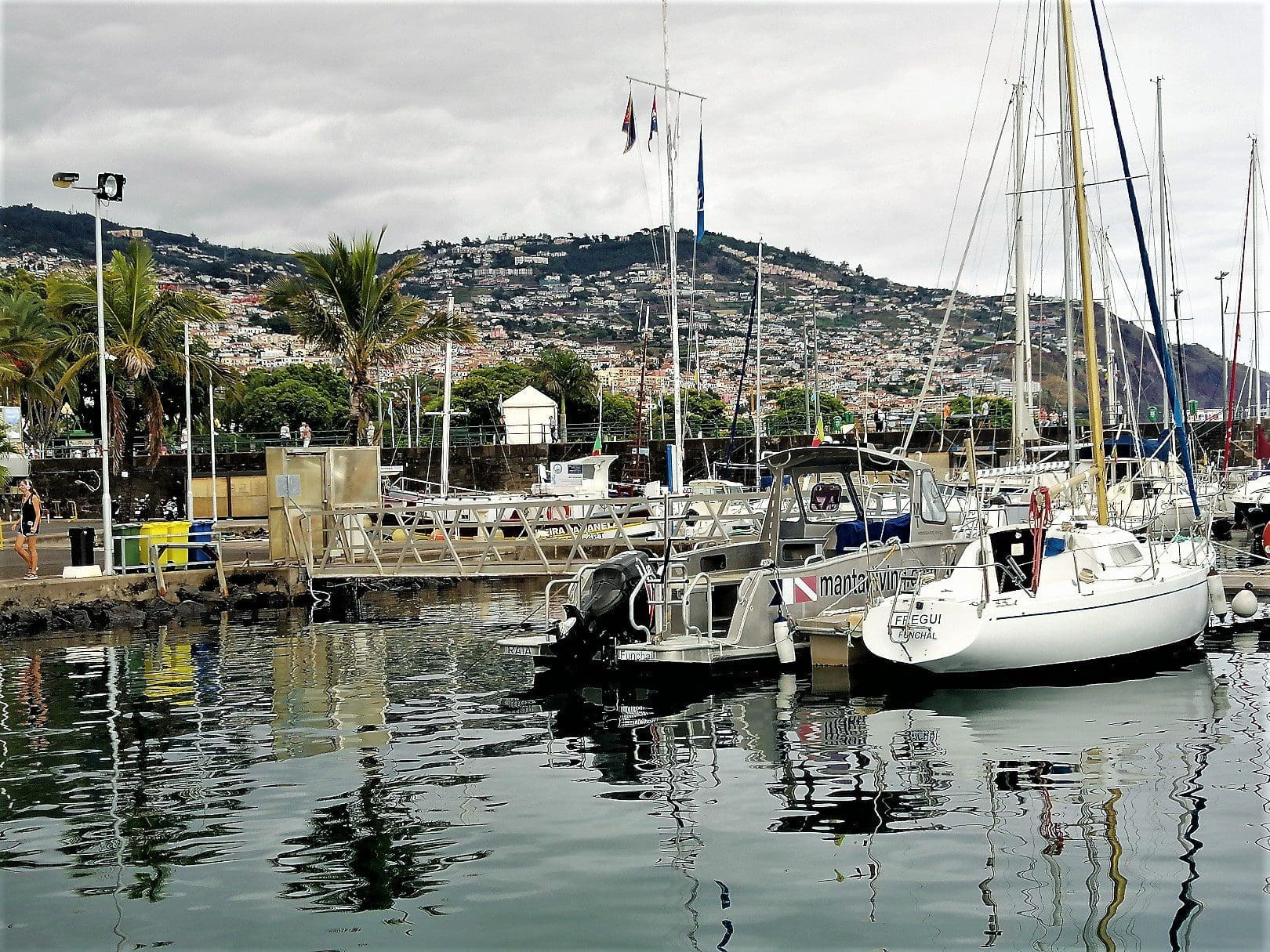 Our first base on my Madera holidays is a piece of paradise – the delightful Solcalco Nature Hotel in pretty Calheta, about 40 miles from the capital. Built into a steep hillside, this quirky, eco-friendly, boutique hotel affords breathtaking views down to the sea and sheltered little sandy beach. Best not to look down, though, as from this point, sunbathers are miniscule Barbie and Kens.
The 'blind' four-course dinner is sensational, unsurprisingly, as the chef is reputedly the best in Madeira. Marseille sports journalist, Muriel, and I converse in each other's languages. Bien sûr, Muriel's English is better than my French. After breakfast on the terrace, we transfer to Funchal's four-star NEXT Hotel, which overlooks the harbour and is an easy stroll to the old town. It features freshwater and seawater pools and has sea access. All bedrooms have a balcony or terrace. In the canopied Recharge restaurant I enjoy a lunch of fresh tuna Hawaiian salad bowl with mango and rice.
Madeira Island's North Shore
About an hour from Funchal is Madeira's north shore, a serene area loved by walkers and nature enthusiasts with lush forests, green hills, caves, natural pools and waterfalls and at Seixal village, a beach of fine black sand. At the viewpoint, the Véu da Noiva, bride's white veil, waterfall drops into the Atlantic Ocean. In Porto Moniz swimmers bathe in pools between visible lava rocks, which slipped into the sea during volcanic eruptions.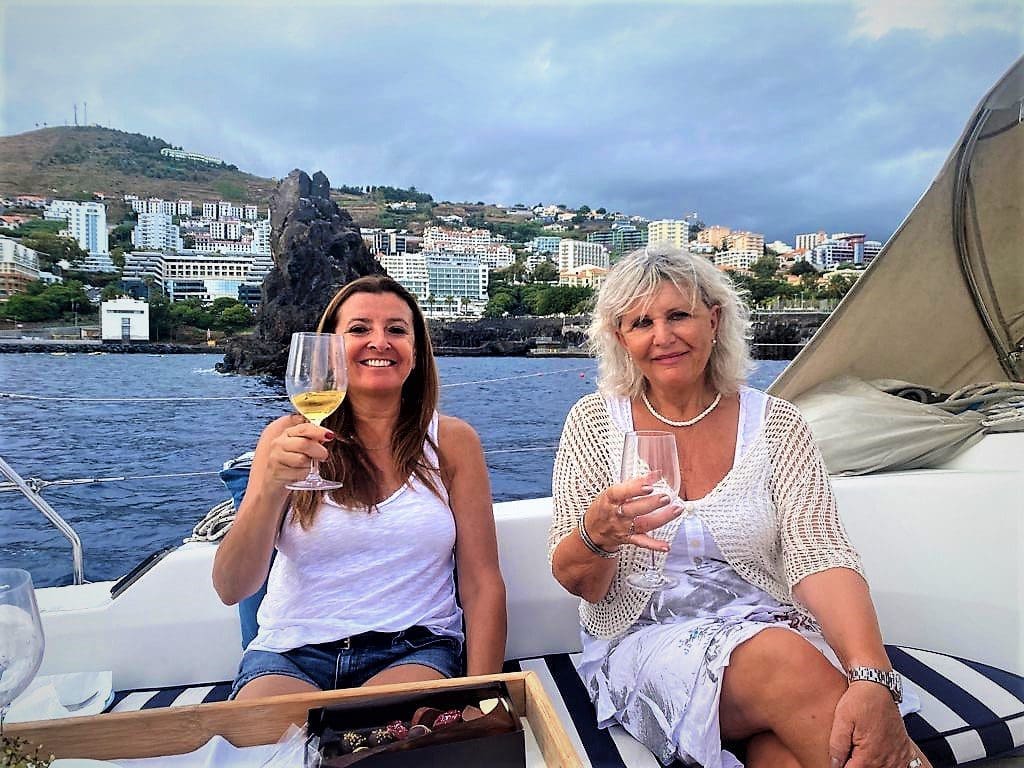 Late afternoon, we board Maria and Marco's yacht and sail along Funchal's coastline. We pass the rose-pink painted Reid's Palace Hotel, perched high on a cliff. I look back at Funchal Mountain clothed with its jigsaw of corrugated, terracotta-roofed buildings. We sample a bottle of two of Maria and Marco's award-winning wine produced in their Terra Bona family vineyard in the north of the island. This couple host private cruise and wine-tasting tours. Maria brings out plates of caprese salad – ripe, juicy vine tomatoes sliced alongside ovals of marshmallow-soft mozzarella cheese and bitter black olives, drizzled with golden olive oil. Then, typical Madeira dishes of mashed cod and beans, slow-roasted tuna in olive oil and chunks of rustic bread. Will we be able eat dinner this evening? Another glass of wine and we hardly give it another thought.
Madeira Wine Tasting
Blandy's Madeira wine merchant dynasty was founded two centuries ago by a young Englishman. Today Blandy's is best known as the leading shipper of Madeira. Michael and Chris Blandy, of the sixth and seventh generations, maintain the world's finest stock of vintage Madeira wines. At a Blandy's Wine Lodge workshop in Funchal, we join others at a long table, where each persons faced with six partially-filled wine glasses. We're tasked with tasting the six blends of differing ages, then challenged to concoct one of our own. We pour, we mix, we giggle, we taste, we repeat until the bell rings. The quality is wasted on us and we're almost wasted. Mine isn't a winning selection but I don't care as the brandy in the alcohol keeps my spirits up.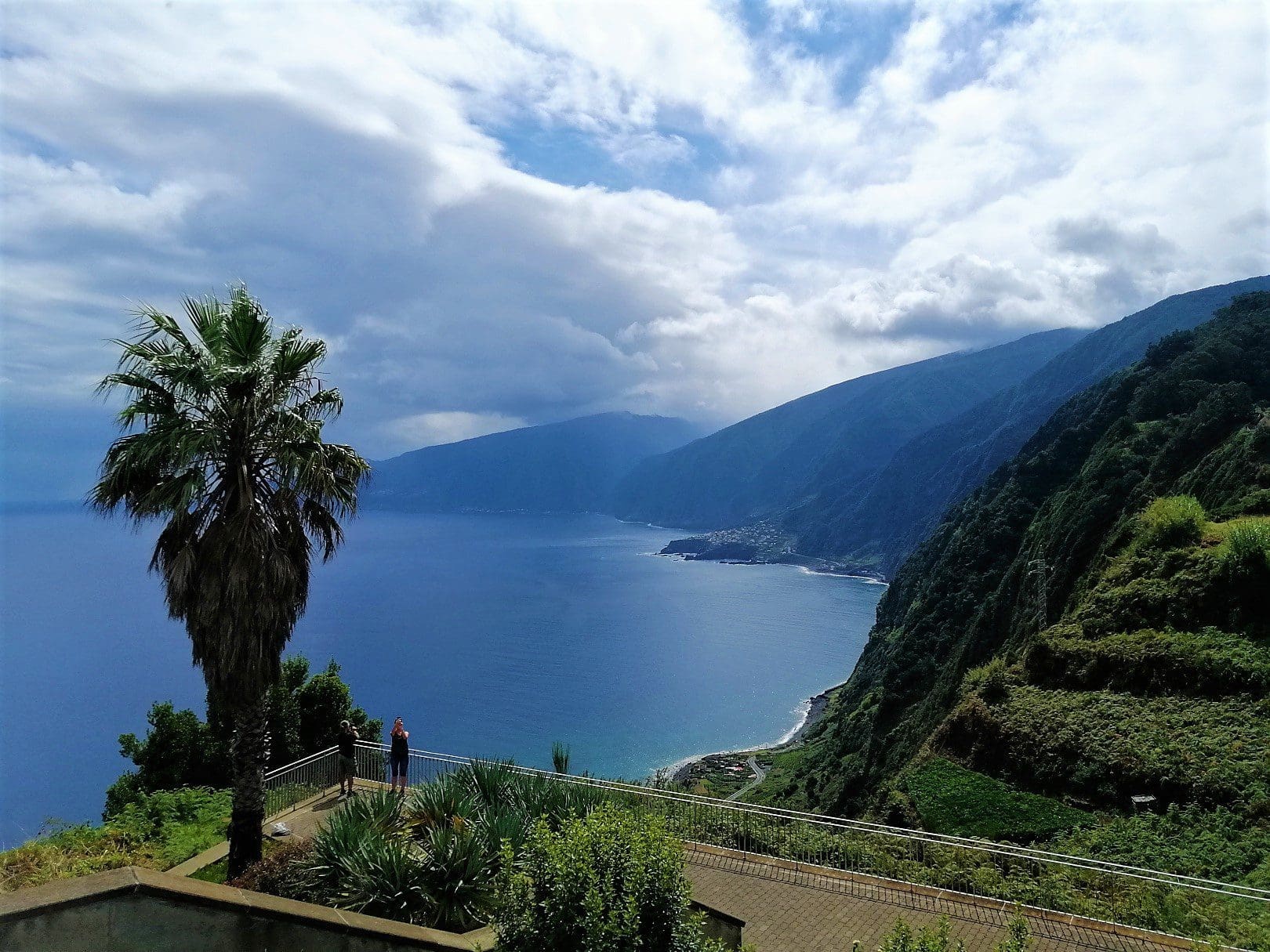 At dinner one evening, I discover a liking for poncha, the other traditional beverage. This one is made with fresh citrus juice, honey or brown sugar and white rum. I ask to try the Pescador version – a concoction of 70 per cent white rum and honey, downed by burly fishermen to keep themselves warm before they set sail to cast their nets at night – but the host just laughs in my face.
---
Further Information on Madeira Holidays
Visit: www.visitmadeira.pt
Marion Ainge
Independent and ready to go! North West UK-based travel journalist (former newspaper women's editor/columnist) loves life and new adventures.
Upcoming Events

Subscribe to our newsletter