Sumosan Twiga London: Japan Meets Italy
James Clark
Posted on 2nd Mar 2022
Ahead of some exciting Valentine's celebrations, James Clark decided to head to the multi award winning Sumosan Twiga restaurant in London. Read his Sumosan Twiga review …
The critically acclaimed restaurant, bar and club, launched in November 2016 on one of London's most famous streets, Sloane Street, in West London's luxurious Knightsbridge neighbourhood.
Two things excite me when it comes to food – Japanese and Italian cuisines. I found it difficult to contain my sense of anticipation when I discovered that a glamorous restaurant combining Asian and Italian food by Sumosan (which pioneered in Moscow in 1997) and the iconic Italian Twiga existed.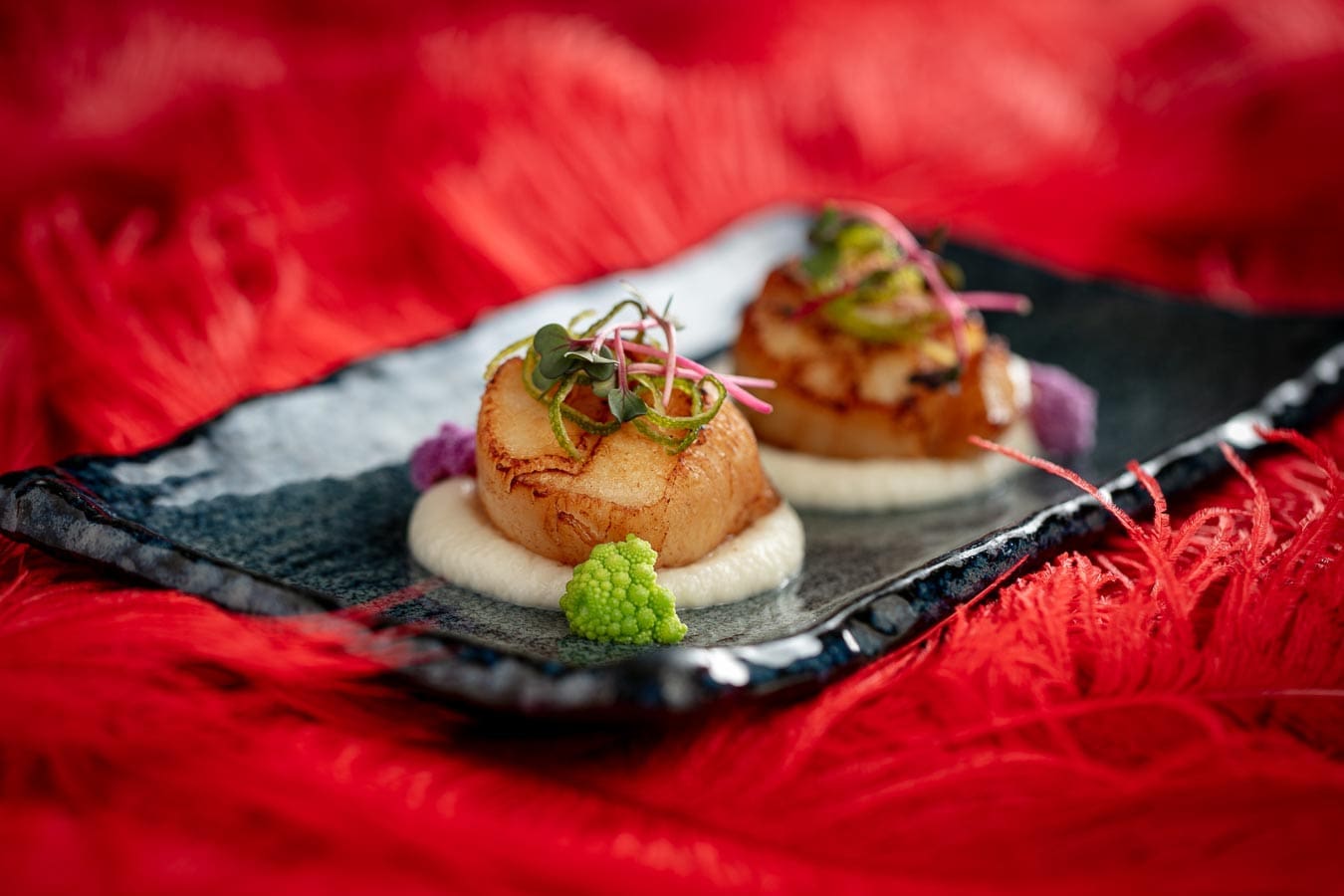 I first became aware of Sumosan Twiga when I heard about the events being held over Valentine's (more about that later), but as a single man I was undeterred and decided to book a table (before the celebrations for lovers) and bring a friend.
The restaurant oozes Italian charm; with its white walls and ceilings, a light wooden block flooring, elegant white linen tablecloths, and green-coloured chairs.
Sumosan Twiga Menu
The exciting looking menu is separated in two, Italian and Japanese. The menu may come together, but behind the scenes the cuisine is prepared by different chefs.
We chatted with the smartly dressed and very friendly waiters and decided to go for their recommendations. We were not disappointed.
We started with fresh and creamy burrata with Sicilian Datterino tomatoes and olives, a tuna tartare with avocado, fried leek, and creamy truffle sauce, and a bowl of smashed avocadoes with chilli. The waiter decided to smash the dish at the table for us which added to the theatre of the evening. I would have happily smashed it myself, but things are done properly at Sumosan Twiga. It was served with homemade corn crisps. The freshest ingredients were an exceptionally fine start to our evening.
We decided to take a short rest before the next course and sipped on a crisp Spanish, Lebranzas Albariño with peach and pear notes. The restaurant began to fill with well-dressed celebrities and foodies, and the band began to play.
Chopsticks and Ravioli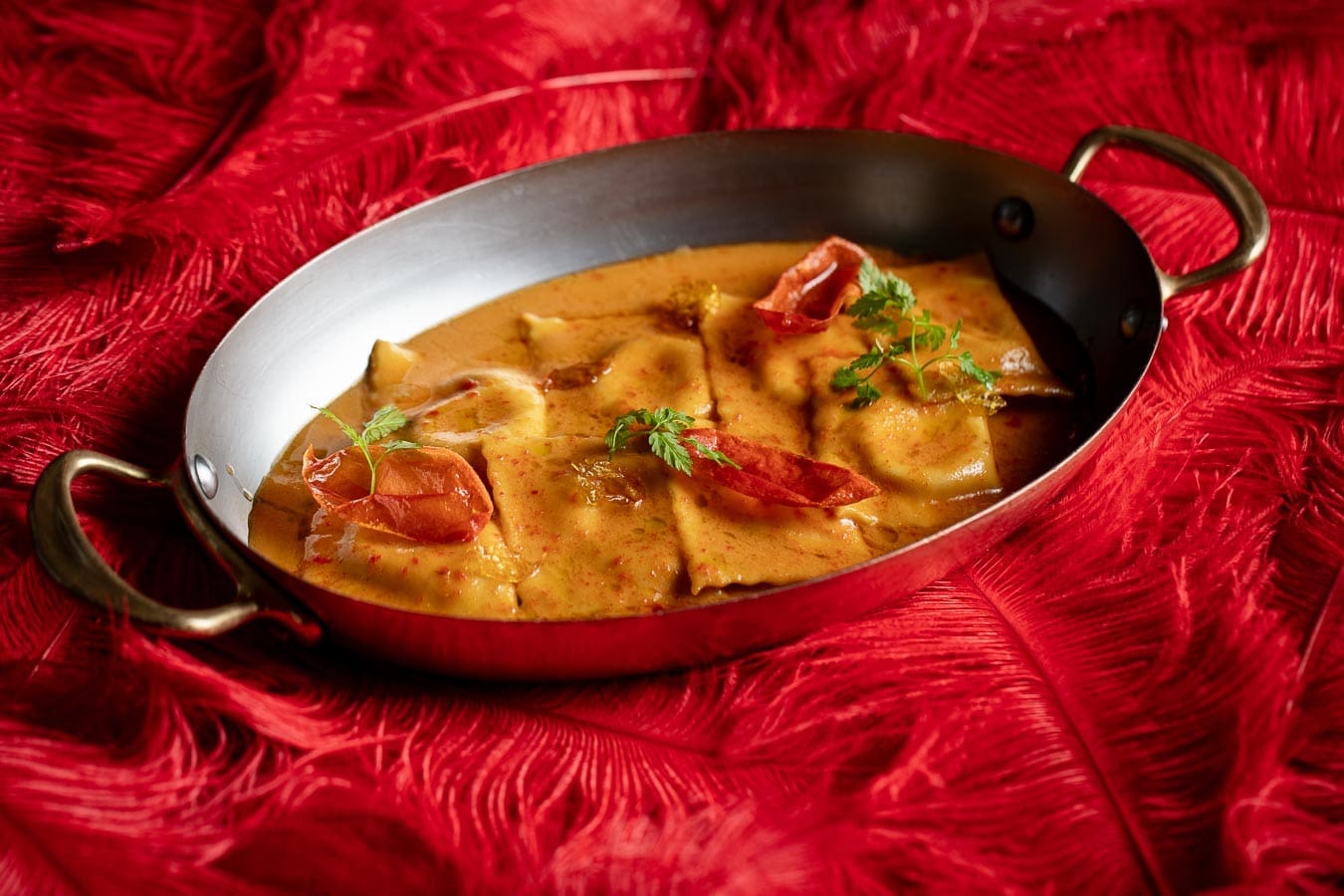 It was then time to pick up our chopsticks and enjoyed plates of delicious seabass with jalapeno and cucumber and spicy tuna maki rolls, with a generous amount of fresh ginger and wasabi. The finest I have experienced outside of Japan.
Then came the Mediterranean style ricotta ravioli with shavings of truffle and butter sauce that tasted exactly how it should have done, and seared sea bass with aubergine and fried onions.
By this point I was also quite full, and my friend was flagging. Consequently, we were pleased when our dessert course of ice creams arrived at the table. I could not see these on the menu, but it was good, so good.
Sumosan Twiga's sophisticated surroundings, excellent service with attention to detail, great food, excellent wine, and good music, make this the ideal place for a sophisticated Valentine's night out. Above all what stood out was the quality of Sumosan Twiga food.
Sumosan Twiga Valentine's Night Out
On Saturday 12 February, guests will enjoy celebrations late into the night at the famous Sloane Street location. With the sumptuous staircase dramatically decorated, and feathers and roses adorning all corners of the venue, the scene will be set for a night of fun and frivolity.
Live entertainment throughout the night will feature the best of Cabaret, from pin up singers and cancan dancers to trumpet players, drummers, and even a mime, captivating the audience all night long.
Meanwhile, on Monday 14 February, Sumosan Twiga will ensure guests have a wonderfully romantic experience with live music, saxophone players and an incredible tango duo to set the mood alight.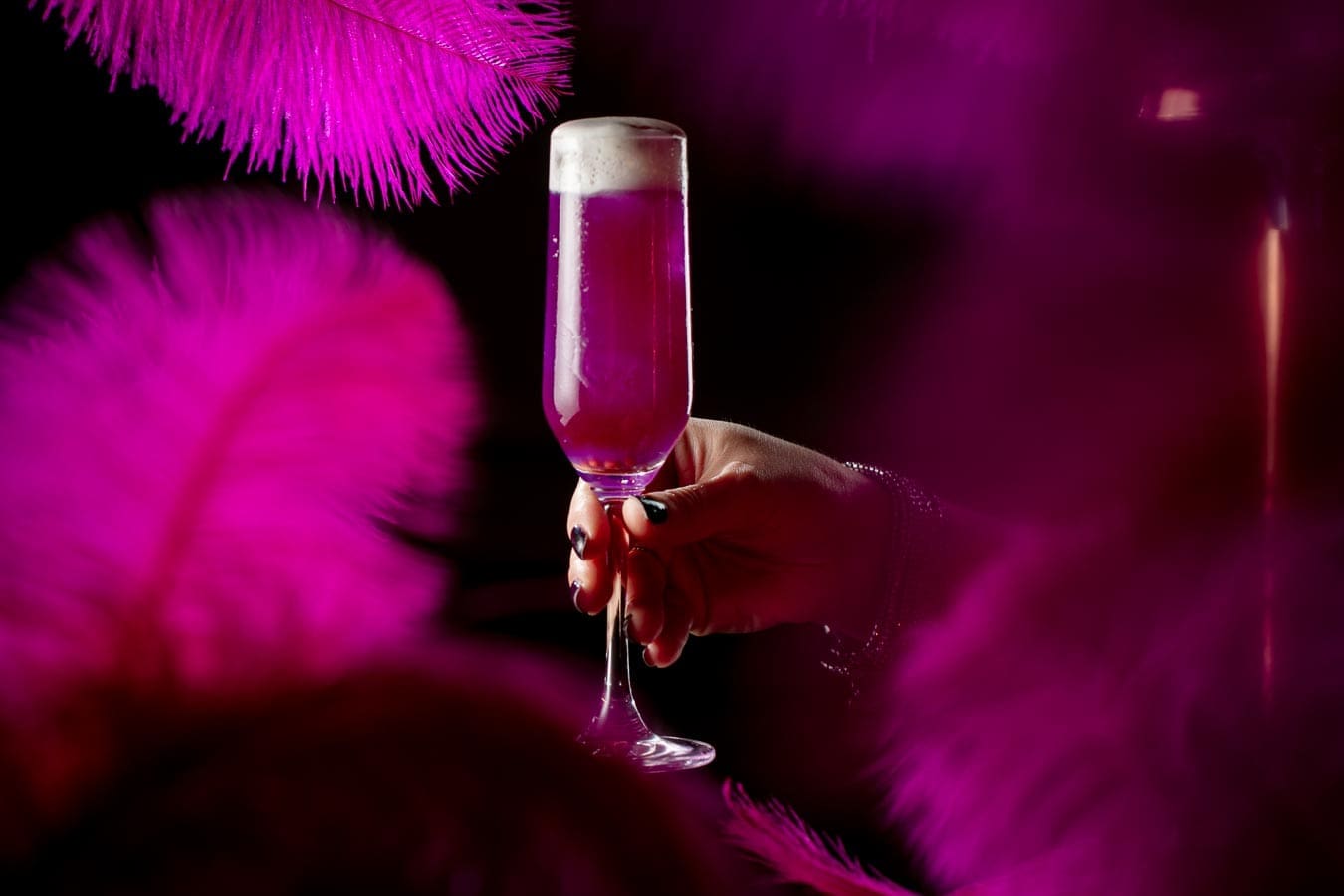 The earlier sitting, costing £120 per person, will welcome guests from 6:30pm with a glass of Kir Royale followed by a selection of sushi and maki rolls, carefully chosen by chef Alessandro Scala. The dinner will continue with delicious appetisers such as seared salmon and Sumosan's famous Alaskan marinated miso black cod, followed by home-made tagliatelle 'alla Bolognese' and truffle French fries with grated parmesan cheese. Dessert will, as always, be carefully selected by the chef, all paired with the venue's selection of wines and spirits.
A late-night dining experience is also available to book from 9:30pm, where guests will be greeted with a glass of Veuve Clicquot Rosé Champagne, and for £180 per person, will enjoy an array of mouth-watering dishes. From the famous sushi and sashimi platter to wasabi prawns, lobster ravioli and beef carpaccio, Sumosan Twiga will be the place to share and indulge with loved ones. Guests will finish on a sweet note as they are served the delicious banoffee dessert, a banana parfait topped with butterscotch caramel, hazelnuts and lime.
---
Sumosan Twiga Booking
Glamourous restaurant, bar and club | Sumosan Twiga, Knighstbridge (sumosantwigalondon.com)
James Clark
James Clark is a UK-based travel writer specialising in adventure and the great outdoors.