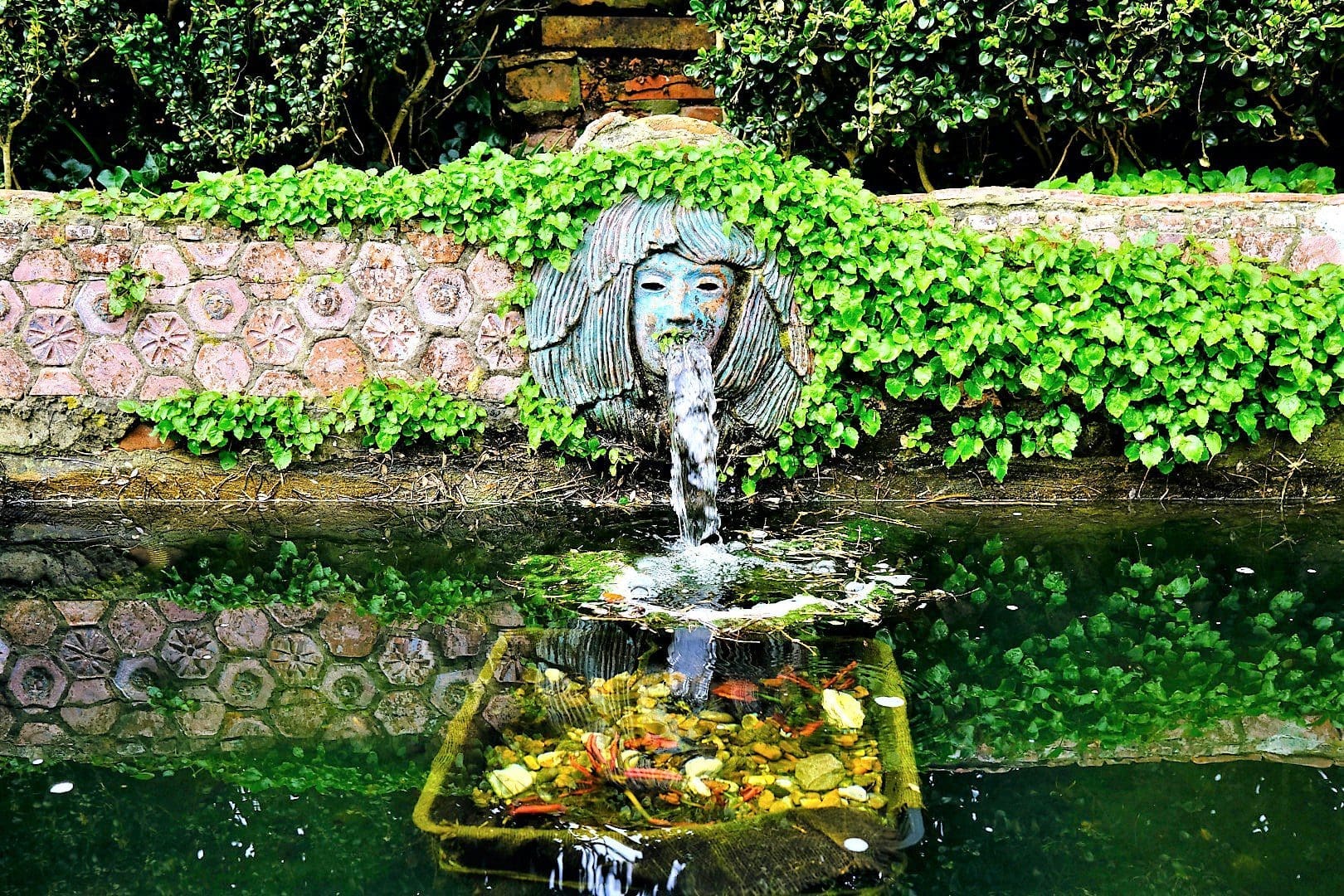 Charleston House: Bohemia in Sussex
Neil Hennessy-Vass
Posted on 12th Apr 2022
Neil Hennessy-Vass visits Charleston House in Sussex and loves its unconventional beauty and perfect gardens.
The atmosphere of Charleston is one of calm reference I feel. The artists Vanessa Bell and Duncan Grant bought the house in 1916 as an escape from life in London, and their life in London was no ordinary existence.
They were the epicentre of what became known as the Bloomsbury Set. They lived in squares, mixed in circles, and loved in triangles. They were Bohemian, avant-garde and edgy in their tastes, lifestyles, and their art. Charleston was initially a weekend place that they gradually moved into full time in 1940s.
Charleston House
There are records of a dwelling on the site in Domesday Book, but the main house now dates from the 15th to 16th centuries. Tours are guided in small numbers with experts on hand in each room to answer questions. It has the feeling of a living museum, as if they had just popped out to wander around the garden or spend a few moments by the beautiful pond.
The kitchen is where it all starts and it is evident it was the heart of the home, a large farmhouse table, working Aga (a blessing on a cold day) and plenty of peculiar touches such as a ceramic colander used as a lampshade. If fact they appear quite a bit around the house, it could be a metaphor for their slightly off kilter views on art. But the first thing that really jumps out is Vanessa Bell's paintings on the door panels. This is also a theme throughout the house, if there was a plain surface, they or usually she painted it. Guests sometimes joined in as well.
An Unconventional House
The house has been so successfully restored that it feels like nothing has changed in 100 years. Rooms are as they would have been during their tenure, furniture, books, magazines and paintings, lots and lots of paintings. The house was lived in by people who were not conventional, there is no central heating, open fires in many but not all the rooms.
A stuff and nonsense kind of place, run by ladies from the Women's Institute but with the creative morals of a Moulin Rouge dancer
There is an extraordinary collection of paintings, many of their own and by their contemporaries. It has the feeling of being a stuff and nonsense kind of place, run by ladies from the Women's Institute but with the creative morals of a Moulin Rouge dancer. It is glorious in every way.
Both their studios are available to walk around, Duncan Grant's being particularly rewarding as on an easel is his famous Standing Male Nude from 1935 in all its glory. Grant's time in Paris studying human anatomy is evident in this fine painting.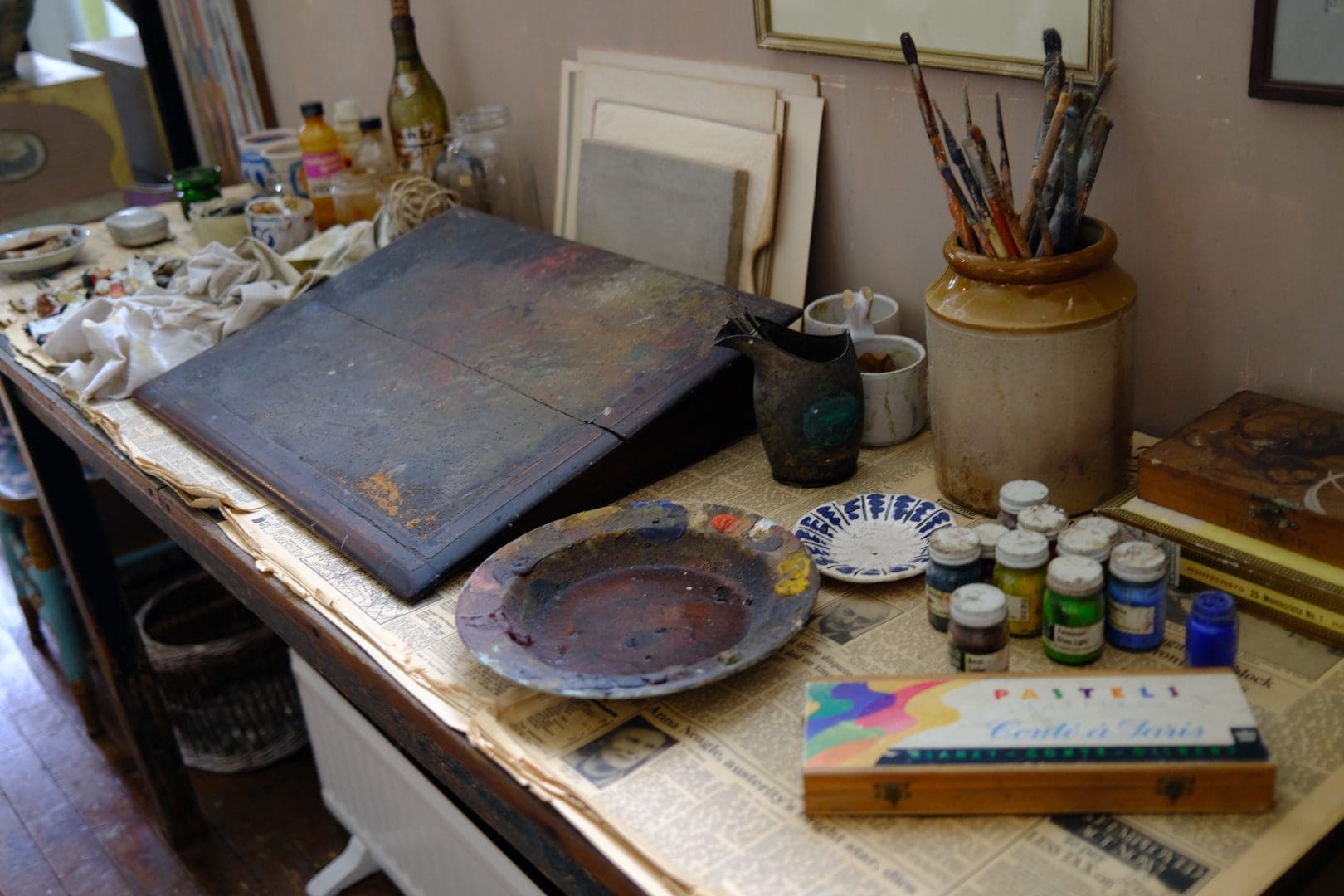 But sometimes it's the little details that make this place come alive, a pipe resting next to an ashtray or a pair of spectacles on a folded newspaper. All the fabrics from the curtains to the upholstery have been painstakingly reproduced from photographic evidence (although apparently there are two surviving original examples of fabrics in the house, but they are keeping quiet as to which room they can be found in.
Charleston Gardens
The garden offers a respite from the phantasmagoria of the painted interiors and provides an insight to what a south Mediterranean garden would have looked like over a century ago. They favoured bright booming plants with silver leaves, amongst the vegetation are statues and mosaics playfully dotted around. It is just about the most perfect garden I have ever been to.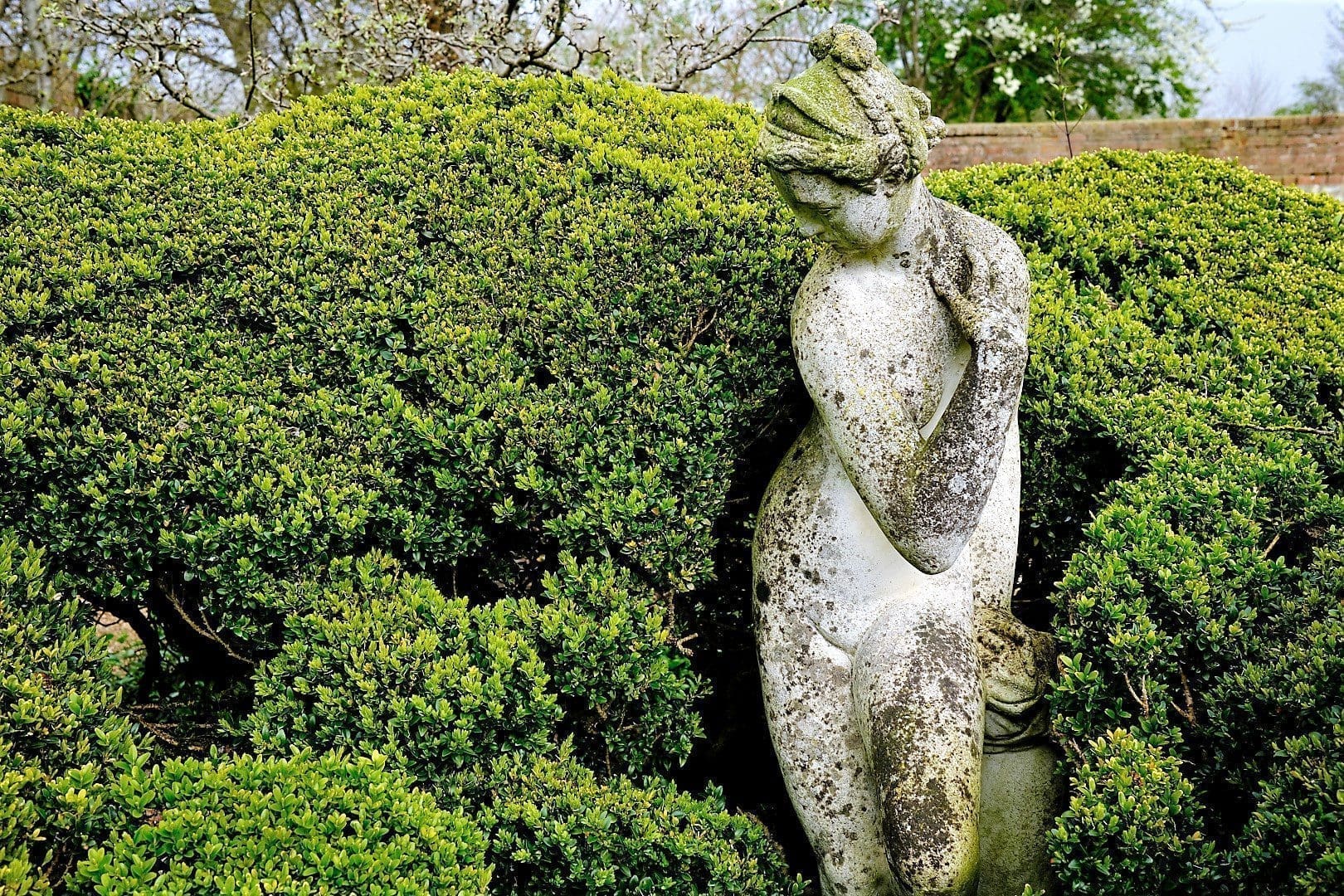 Charleston Festival
During the Charleston Festival in May you can hear Benedict Cumberbatch reading from The Waste Land or eavesdrop on a discussion with Joanna Lumley about her worldwide travels with friend and producer Clive Tulloh. It's a packed schedule and well worth popping along to.
Ideas of Utopia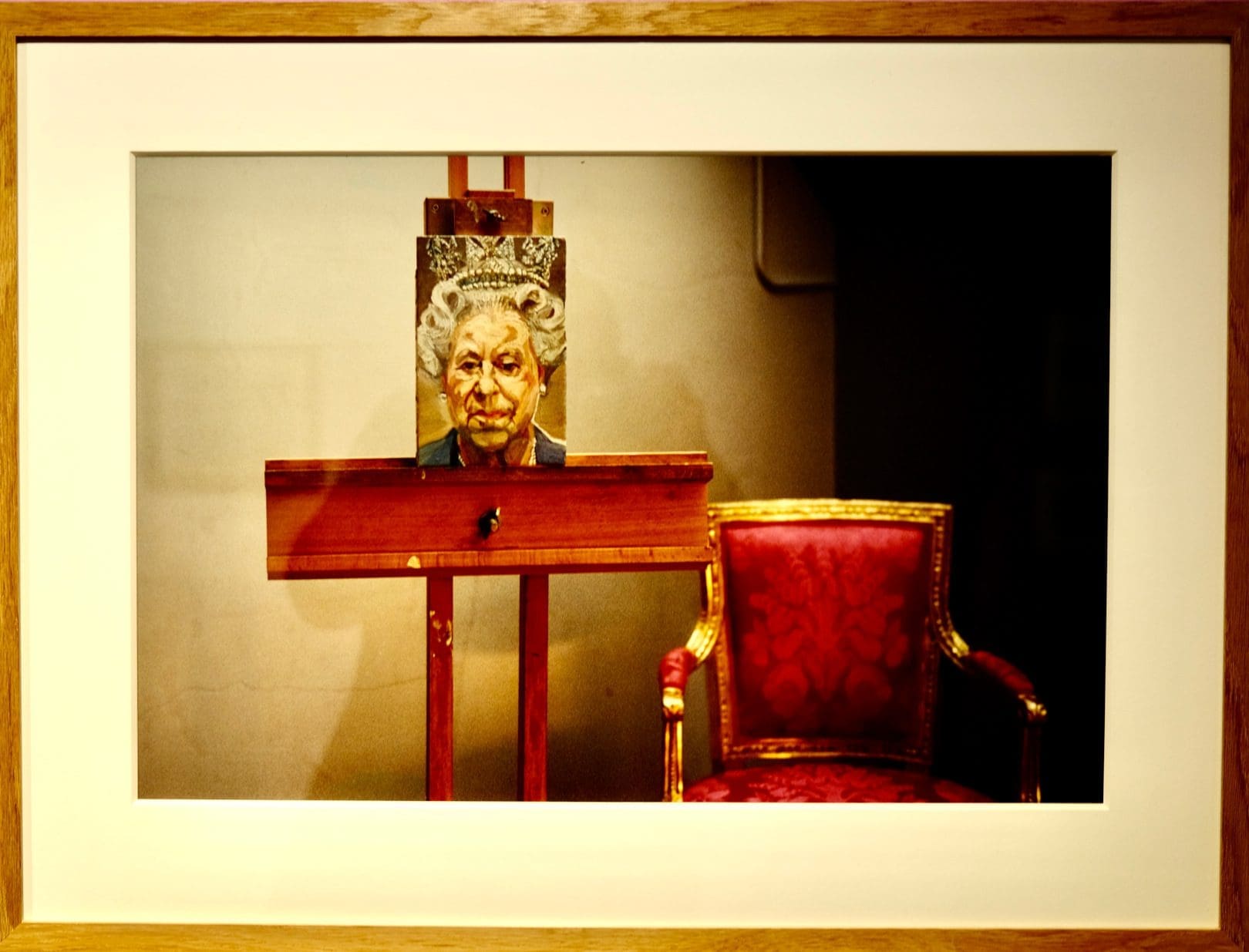 In the grounds are a couple of renovated barns and some sympathetic exhibition spaces, currently housing two collections worth seeing.
In the Wolfson Gallery you'll find Langland and Bell's: Ideas of Utopia which examines relationships of domestic, social or religious utopias. The 40-year partnership of these two Turner Prize shortlisted artists is an interesting one, always working together since art college days they provide a stimulus of post modernism, sculpture, film and digital media projects.
Absent Artists
The South Gallery houses Absent Artists curated by Langland & Bell it looks at artists' studios and workspaces. There are rich pickings here with work by Annie Leibovitz, David Hockney and William Hogarth, and many more in the form of sketches, paintings and photographs.
The exhibitions run from 2 April to 29 August 2022. Tickets to the galleries cost £9.
---
Read more of Neil's reviews on Travel Begins at 40, such as The Tudors: Passion, Power, Politics. 
---
Charleston
Firle, West Firle, Lewes, Sussex, BN8 6LL.
T: 01323 811 626.
W: here.
Charleston is open Wednesday to Sunday (and Bank Holidays) 10am to 5pm.
Neil Hennessy-Vass
With careers encompassing broadcasting, photography and food the next adventure for Neil was to take up travel writing. His natural curiosity has meant the last 10 years have been spent trotting around the globe writing about and photographing all he experiences. Never happier than ordering a rare Bourbon in some far-flung bar while checking to see his passport isn't out of date, preferring to take the path less trodden even if it takes a little longer. Neil is an award-winning journalist and photographer who lives in London, France and on things that move.