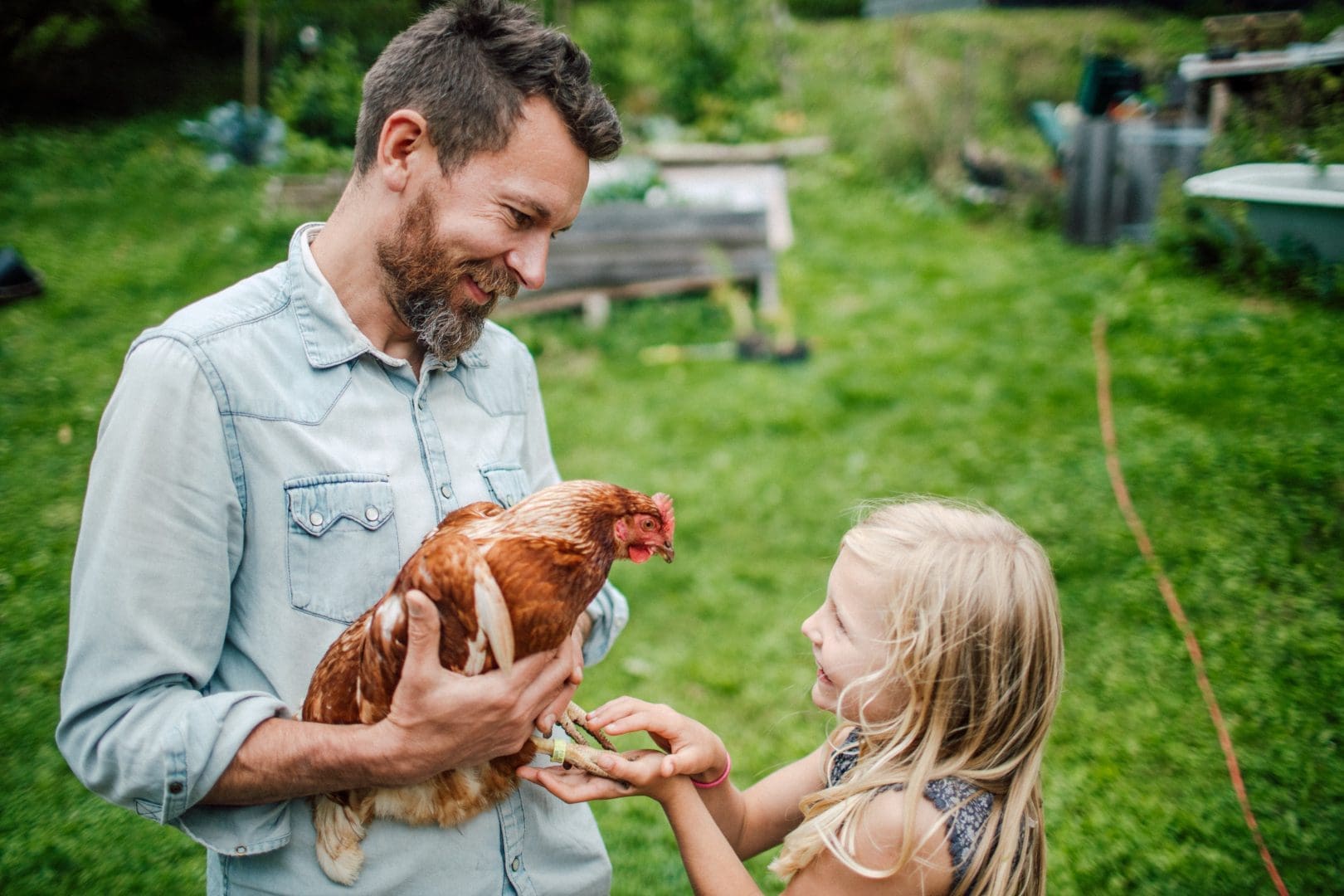 Sustainable Mountain Tourism for All Seasons
Mark Bibby Jackson
Posted on 27th Apr 2022
Mark Bibby Jackson talks with Al Judge, co-founder of AliKats Mountain Holidays Morzine, in the French Alps about how mountain tourism can be more sustainable.
1) How do you believe mountain tourism can become an inspiring force of positive change on a local and global scale?
Mountain tourism is uniquely placed in this respect, with a huge potential for positive influence. The effects of climate change can be physically observed through things like glacial retreat and snow coverage. Such effects are visible in a way that is harder to observe with other types of tourism.
Good mountain tourism strategy should educate people about the impact of climate change on the mountain environment and empower them with the knowledge and tools that are needed to make positive change – all whilst continuing to fuel people's passions and provide amazing experiences in this incredibly beautiful place. People protect what they love, so keeping this fire burning bright is an important part of it.
2) How does Alikats Mountain Holidays put sustainability at the heart of everything it does?
Sustainability is a mind set and it's the first lens that any problem or objective should be viewed through. Kat (my wife) and I own and run the business and therefore set this agenda. Everyone who works at AliKats has joined the team, in part, because of our approach to sustainability and therefore we are all working towards the same goals.
As well as reducing the environmental impact of our business, we ensure that we make a genuine difference to local people. We are firm believers that a local circular economy brings more income, wealth and jobs to an area, and will play a big part in sustaining and rebuilding local fortunes after Covid. Along with the environmental considerations, this is one of the reasons why we are increasing the money we spend locally to buy local products (food and otherwise), employ local services and local people (on year-round contracts) as much as possible.
3) What were some of the main challenges of creating low carbon accommodation and how did you overcome them?
We don't own any of the chalets in our portfolio so creating low carbon accommodation is down to us working closely with the owners during the planning and design process. As a result of this approach, we have been able to effect a big change. Five years ago 80% of our chalets were heated with oil-fired boilers. For this coming winter, there will be just one chalet left in our portfolio that has an oil-fired boiler. The rest are heated either via electricity from nearby river-fed hydroelectric plants or air-source heat pumps, which also require supplementary electricity (again from nearby river-fed hydroelectric plants).
4) Can you explain the journey you have taken to get here?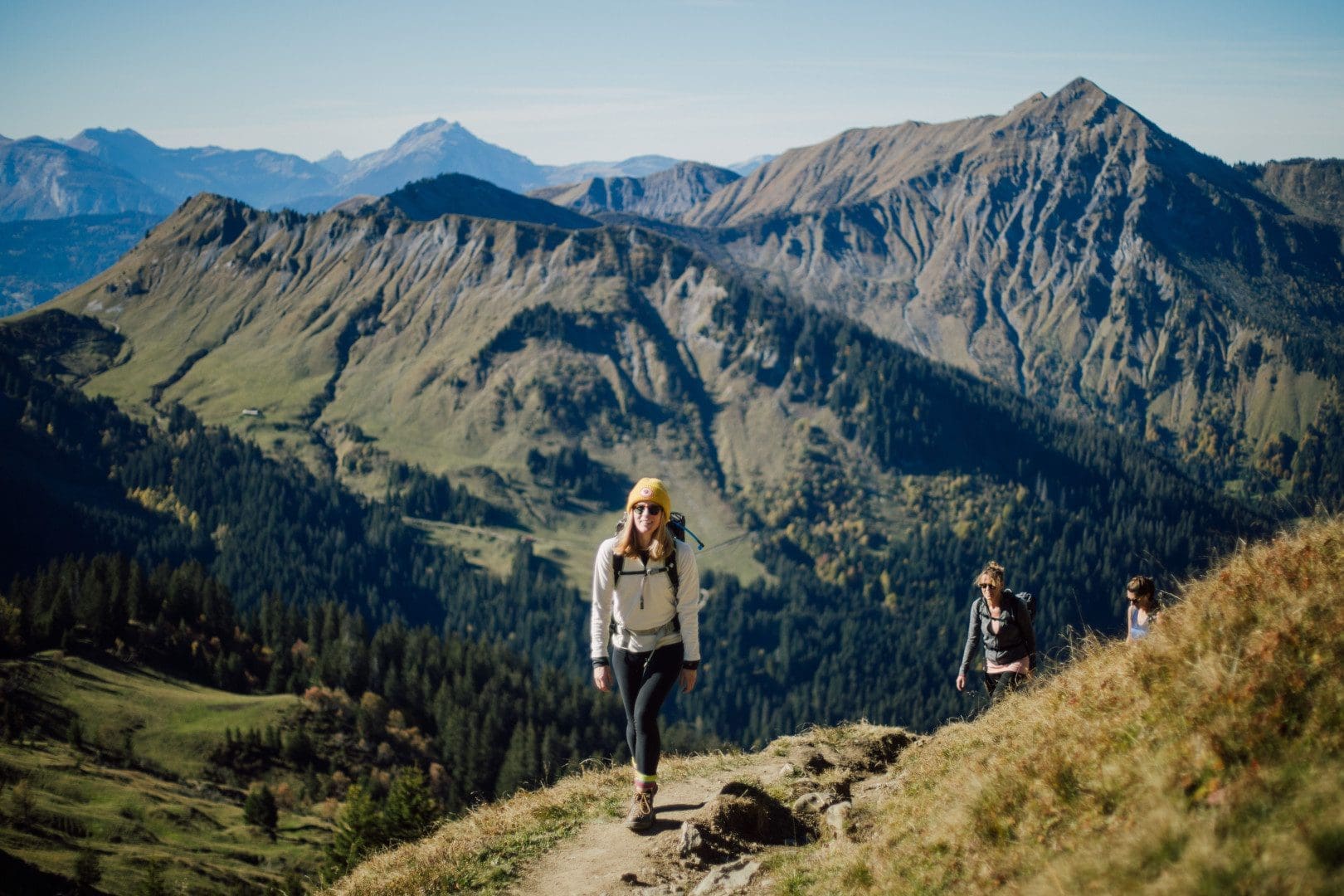 Kat previously worked in marketing sales and I worked as a management consultant in London. We have always been lovers of the mountains, and sought a better work life balance with more time outdoors. Shortly after getting engaged, we did a ski season together in Morzine as chalet hosts – we fell in love with the place and genuinely got a big kick out of playing a part in making sure our guests had amazing holidays.
But things have changed, in the last 12 years that we have lived here in Morzine, the impact that we have on our planet has become more and more apparent to us. Through reading extensively and building networks with other like-minded climate activists we have quickly reached the conclusion that running a sustainable, waste-neutral, carbon-neutral business is the only way to run a business, especially one whose appeal is so intimately tied to the experience of being outdoors in nature.
5) The idea behind Montagne Verte, I understand, is to create a climate neutral future. Can you indicate how you are bringing this about?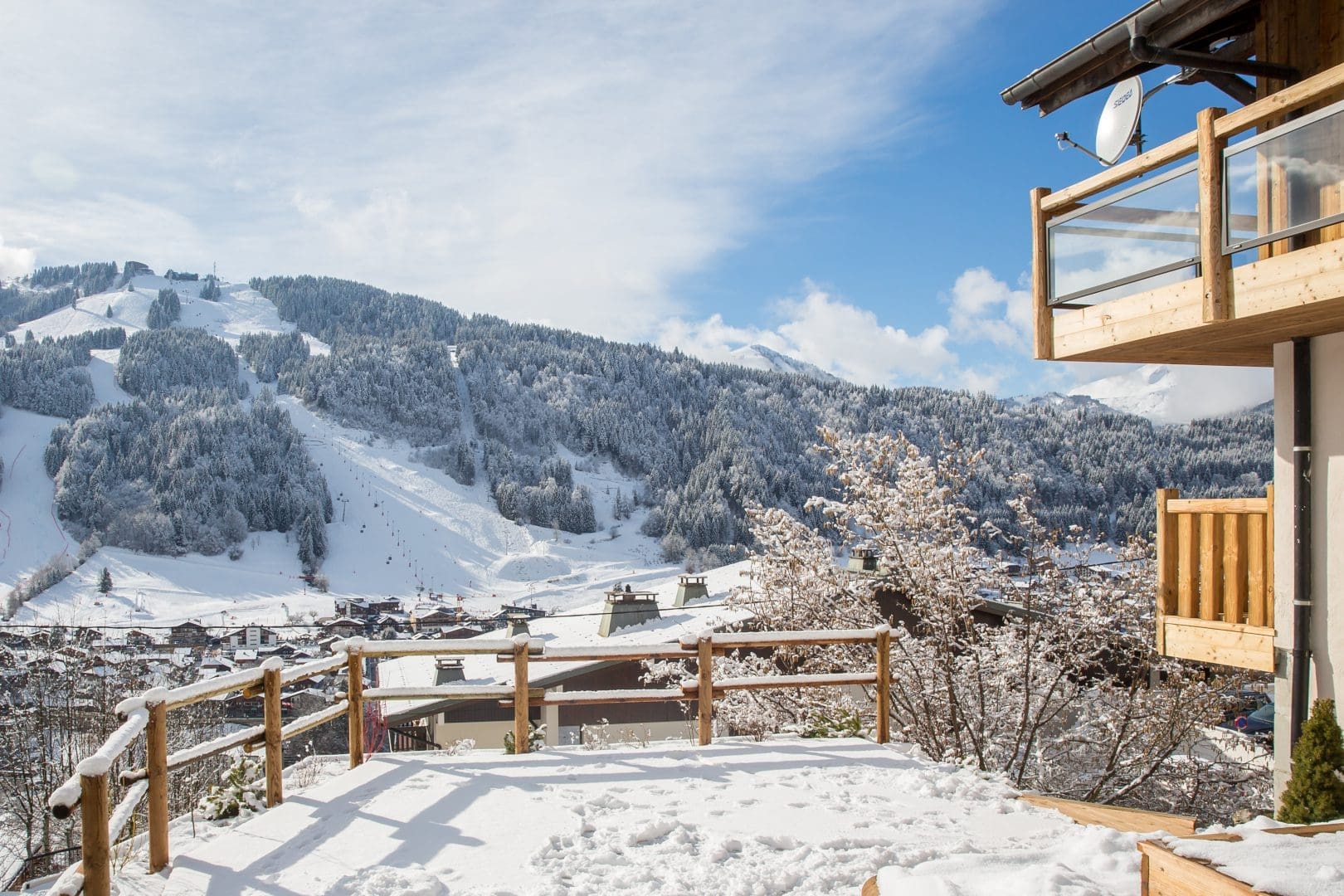 Montagne Verte seeks to develop solutions for the region of Morzine to reduce its environmental impact. All of the projects we run are about reducing waste, reducing carbon emissions, or both. For example, the AlpinExpress is a project designed to incentivise more people to travel to the Alps by train. Around 75% of the carbon footprint of the average ski holiday is as a result of flying so if we can get more people coming here by train – which is a very timely, comfortable alternative – we can have a huge impact on the carbon emissions associated with skiing.
6) Can you provide more details on the AlpinExpress and how this aids sustainability?
The AlpinExpress is designed to incentivise train travel. Many Morzine based businesses have come together to offer 10% discounts on their goods and services (which includes train station transfers, accommodation, ski passes, ski hire and restaurants) to anyone who travels by train. Montagne Verte verifies that people have travelled via train and then issues a green QR code that can be used around resort to benefit from the discounts.
7) What do you do personally to minimise your carbon footprint?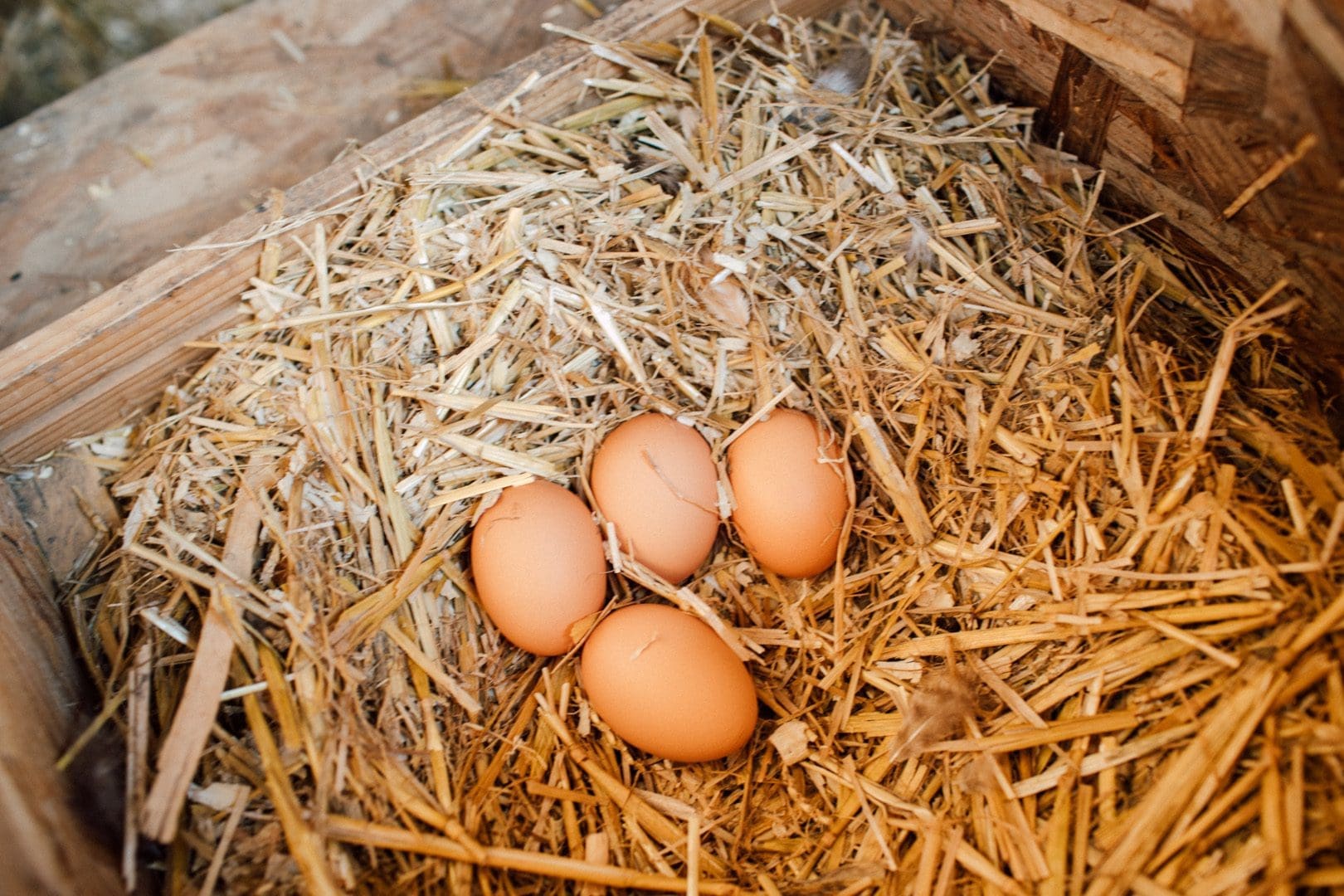 Our personal lives and our professional lives are completely entwined in this respect. We have created a permaculture garden at our house that we love looking after and developing, and in turn it helps to feed our clients. We are moving towards a 100% electric fleet of vehicles and we try to share these vehicles between personal use and professional use so that we need less of them too.
In addition, we try to reduce the amount of flights we take to an absolute minimum, we eat very little meat and the meat we do eat is not intensively reared. We also buy second hand clothes wherever we can and new clothes are bought from brands who have sustainability at their core, e.g. Patagonia.
8) Can you explain about the Back to Nature retreats, and how does this fit in with your vision?
Our Back to Nature retreats are partly about creating alternative mountain experiences that are not dependent on the lifts or the snow, and they are partly about giving people the space and support to help them develop and thrive in a highly complicated and stressful post pandemic world.
We want our business to be a year round business that is not so reliant on snow. Retreats which are best in spring and autumn when nature is at its height of change, are an ideal way of doing that. The retreats combine rejuvenating outdoor activities – yoga, Qi Gong, mountain hikes, wild swimming and forest bathing – with life and leadership coaching.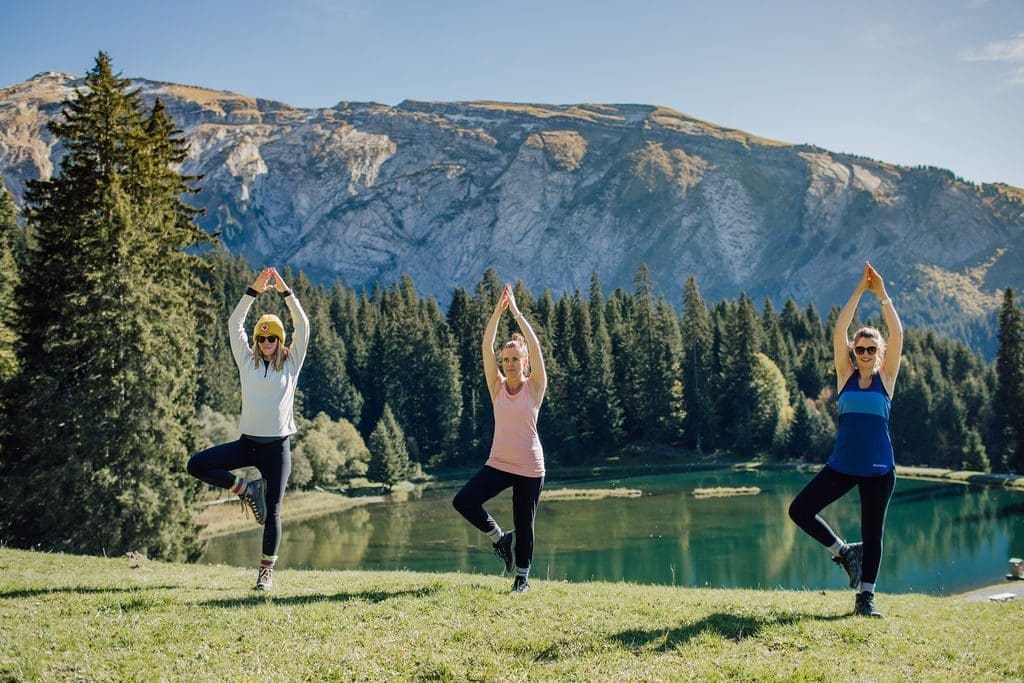 When we met life coach Caitlin Cockerton, Kat and I instantly recognised the synergy between her, and her coaching company Great Heights Pathways, and our values and vision for AliKats. Nature has great potential for promoting recovery and building resilience. Caitlin has magnified this concept through her experiential coaching practices, which use nature, movement, learning and human connection to help people achieve greater fulfilment in work and life. Our retreats provide a space for people to enjoy time in the breath-taking natural world that is the mountains, whilst exerting their minds and bodies and connecting with like-minded people.
9) Finally, what do you see as the future for Alikats and yourself? What do you think is the future of mountain tourism?
Four season tourism is absolutely essential to a sustainable future in mountain tourism. Continuing to rely as heavily on snow as we do today is not sustainable. We want to lead that change and are keen to work with other businesses in the valley to achieve that objective.
---
AliKats Mountain Holidays
Read AliKats' Climate Action Plan and find further information about its efforts to protect and preserve the mountain environment and community at its sustainability hub. 
Main image: Al and daughter Ivy in their garden.
Mark Bibby Jackson
Before setting up Travel Begins at 40, Mark was the publisher of AsiaLIFE Cambodia and a freelance travel writer. When he is not packing and unpacking his travelling bag, Mark writes novels, including To Cook A Spider and Peppered Justice. He loves walking, eating, beer, isolation and arthouse movies, as well as talking to strangers on planes, buses and trains.