Tasting the Colombia Coffee Region
Mark Bibby Jackson
Posted on 4th Apr 2022
After visiting Bogota graffiti art and beautiful Villa de Leyva, Mark Bibby Jackson continues his South American travels to the Colombia coffee region and Valle del Cocora, the land of Encanto.
They say that first impressions are important, they also say they can be misleading. Both equally apply to my introduction to the coffee growing region of Colombia. When I checked into Hacienda Santa Clara I could not leave my dampened room fast enough. By the time I checked out I never wanted to leave, but more of that later.
Things to Do in the Colombia Coffee Region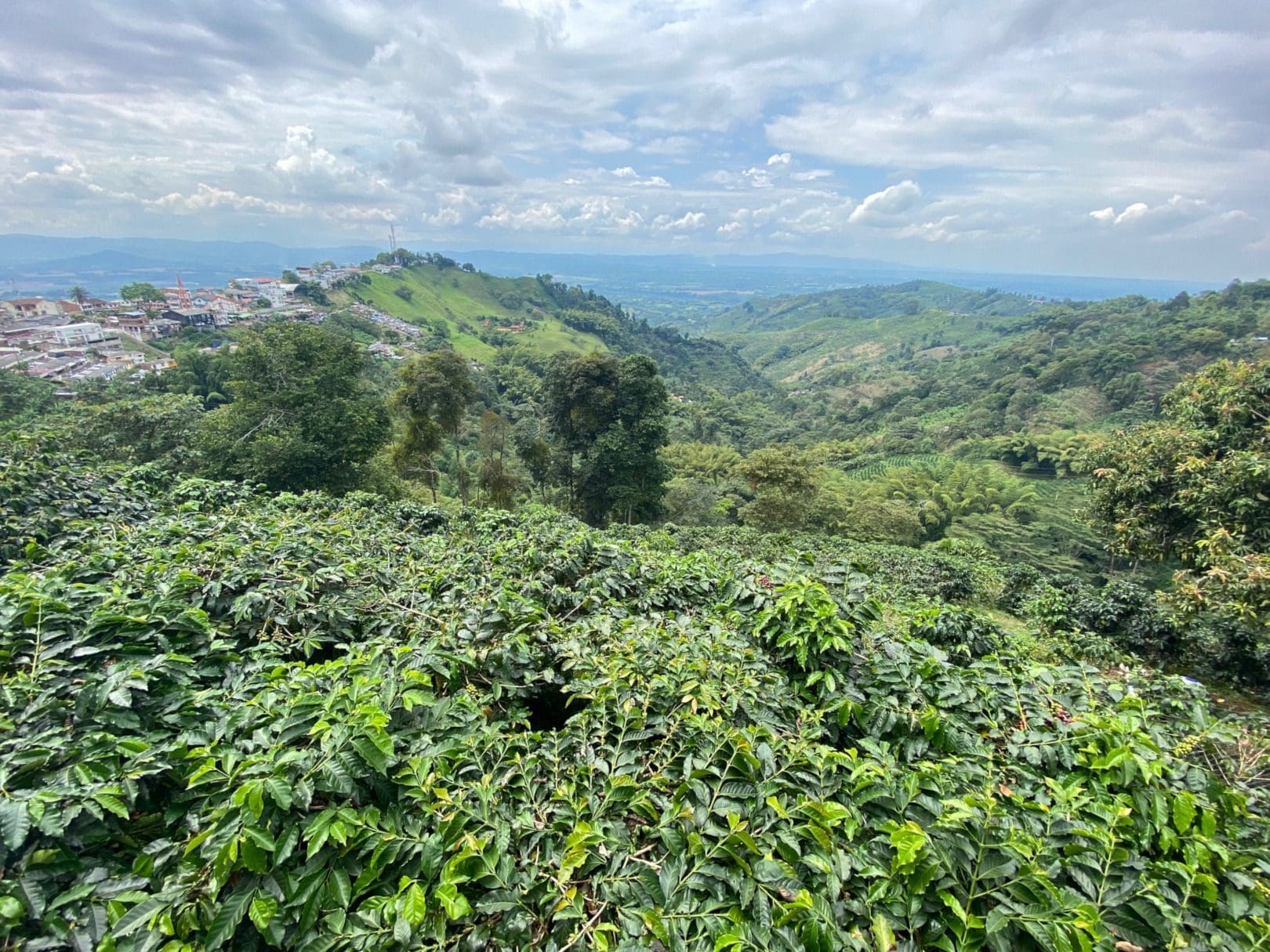 The Colombia coffee region, or Eje Cafetero as it is called locally, is centred on the three departments of Caldas, Quindio, and Risaralda. This 'coffee triangle' produces more than half of the country's coffee, and is widely regarded as the best coffee region in Colombia. The country lies third behind Brazil and Vietnam in terms of quantity of coffee, but first in quality, or so my hosts keep on informing me.
Our first visit is to San Alberto's Coffee Terrace, for a tour and tasting. Here I learn that 90% of Colombian coffee is Arabica, which contains less caffeine but has more flavour than its lowland cousin Robusta. Arabica is grown at altitudes above 1,000 metres in, if San Alberto is anything to go by, stunning landscapes. The place has a similar feeling to a tea plantation I visited in Sri Lanka. Interspersed among the terraced trees are beautiful hibiscus.
Established in 1972, San Alberto measures some 40 hectares, making it a medium-sized farm producing some 200 tonnes of coffee per year, picked by hand by a hundred or so seasonal labourers who stay here during the two harvest seasons. A good picker might collect 150kgs per day. They pick according to colour, selecting only red or purple fruit. Inside each fruit is a pair of beans – or if you are lucky just one high quality bean – which are then sorted, washed, dried and roasted.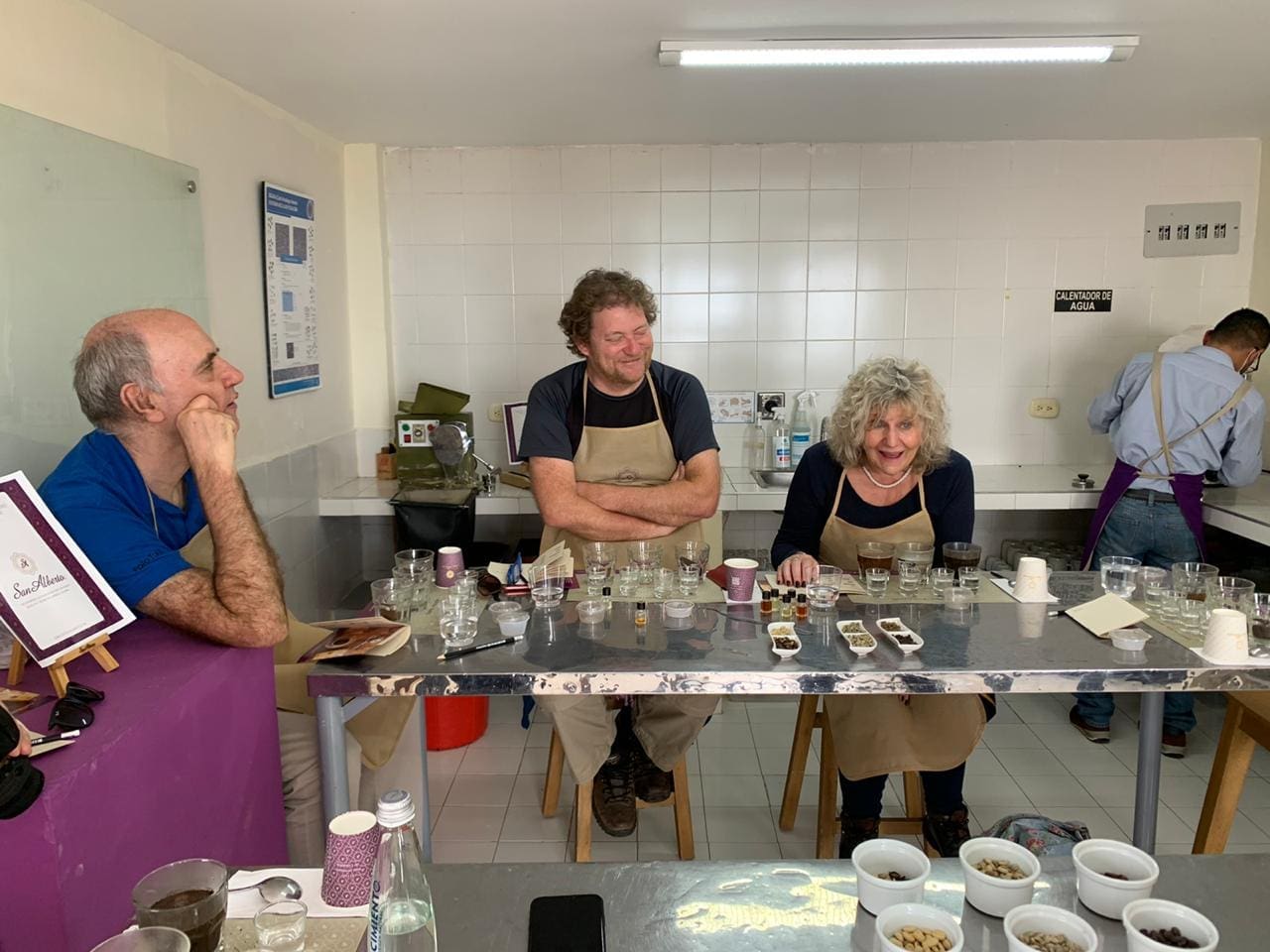 On our coffee tour we are shown each stage of the coffee production process, much like I was on my tour to the coffee region in El Salvador, from sapling to roasted coffee but the highlight was most definitely the tasting.
Escorted to a room we are first introduced to different flavours from bitter to sweet before being introduced to two coffees, one of which is the subtle high grade quality of San Alberto, the other a more bitter grade. I'm not really sure I passed the test, although I was politely provided with a certificate for my labours.
Valle del Cocora Colombia
Although the region is most famed for its coffee, it is also blessed with the most amazing landscape and biodiversity. The country has almost 2,000 species of birds and more than 4,000 species of orchids, our excellent and knowledgeable guide Yohany Andrés Gaviria, explains. According to him Colombia is more biodiverse than Costa Rica.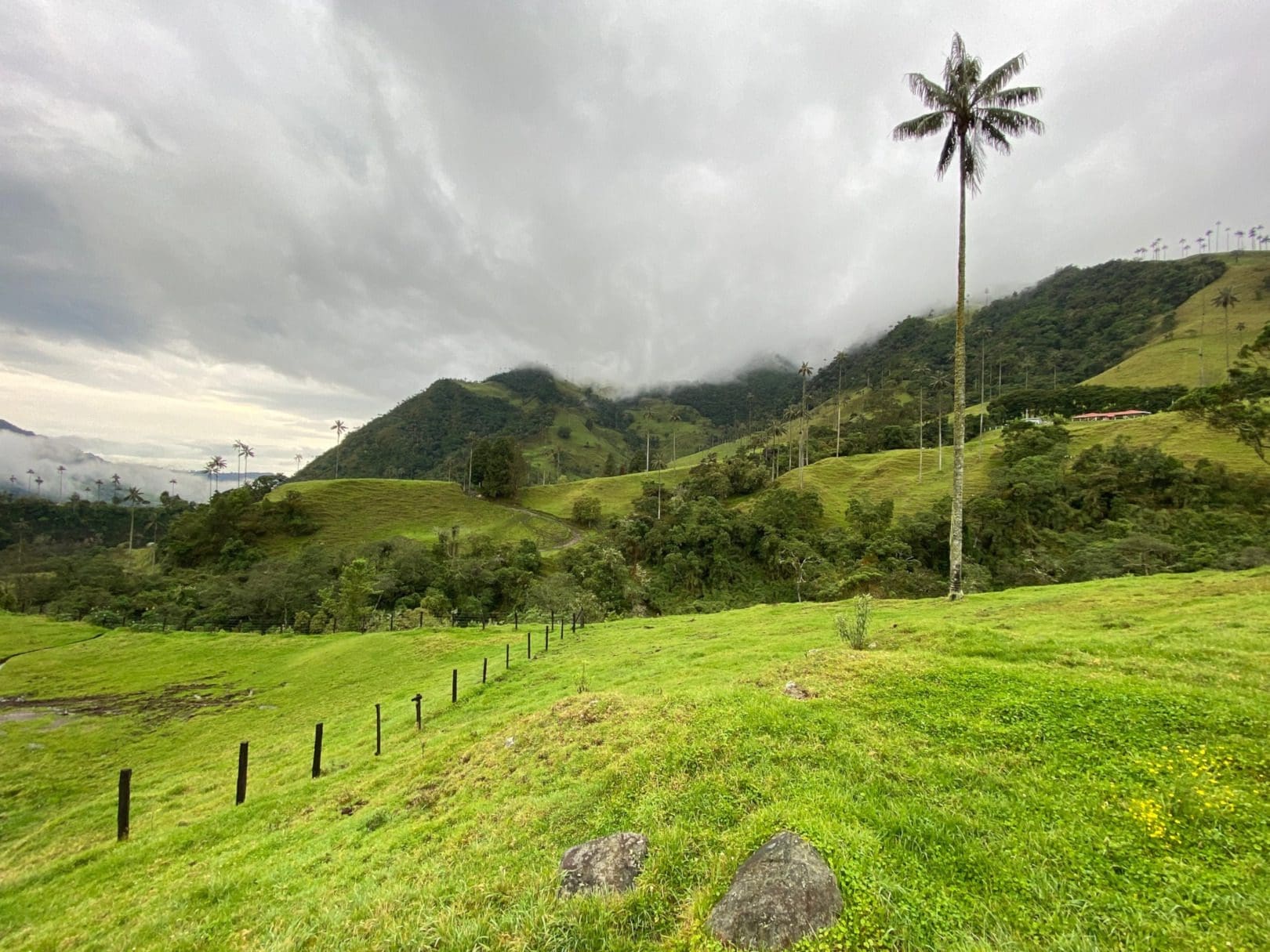 One of the most spectacular parts of the country is the Valle del Cocora which has recently achieved fame for being the backdrop for the Disney film Encanto.
It is to here that we head after our coffee tasting. At about 2,400 metres, Cocora lies in a stretch of Andean Cloud Forest. Fortunately for us the clouds have lifted sufficiently to allow us to appreciate the breath-taking scenery as we head for Encanto's casita. Familiar with rain forests from Southeast Asia, I was amazed by the huge quindío wax palm trees that rise from the cleared terrain. Yohany informs us that these are the tallest species of palm in the world. The emblem of country, they can grow to a height of more than 60 metres.
I would have willing spent the night here, preferably at La Cabana Eco-hotel, but we had to drive back to Hacienda Santa Clara, a prospect I was not looking forward to after my damp welcome the previous evening.
---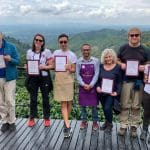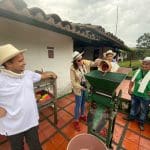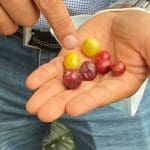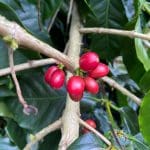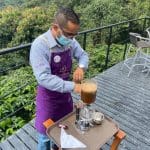 ---
Visiting the BBC in Salento
We briefly pause at Salento a lovely little town with a delightful market square and a vibrant buzz. I settled down to one of the BBC beers that I had become acquainted with both in the capital Bogota and in delightful Villa de Leyva, and street-watched.
Fortunately, upon returning to our hacienda I discovered that I had been moved to a second-floor room which was as vibrant with colour and light as its downstairs neighbour had been dark and damp.
Santa Rosa de Cabal Market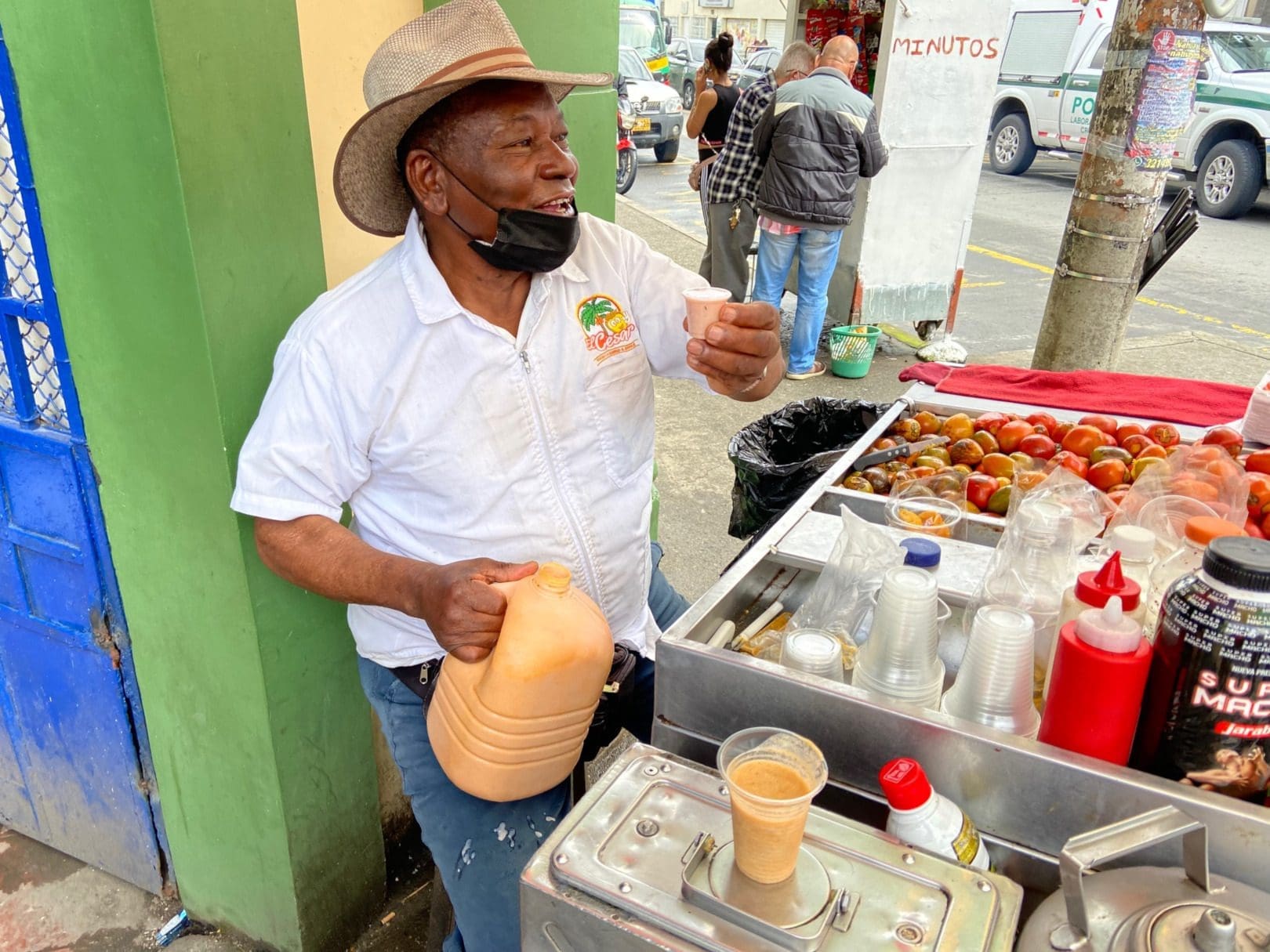 The following day we made the short trip into Santa Rosa de Cabal for a food tour of the old market which still retains its original structure. Outside Don Francisco is standing by his fruit stall. We try a borojo fruit juice. Francisco, who is 63 and has been working at his stall for 24 years, says he only drinks the juice, which is said to be an aphrodisiac, on special occasions. Still he has seven children.
We have been charged by Daniel Felipe, the head chef at Hacienda Santa Clara to collect the ingredients for sancocho en leña, a traditional soup that will be cooked in an open fire in the grounds of the hotel. We collect fruit for the juices that accompany the soup, as well as vegetables and some meat for the non-veggies in our group.
Daniel informs us that sancocho is a vital part of the culture of the country. It is made with the family – Daniel's mother works in the hotel's kitchen – and everyone has to participate in creating the meal.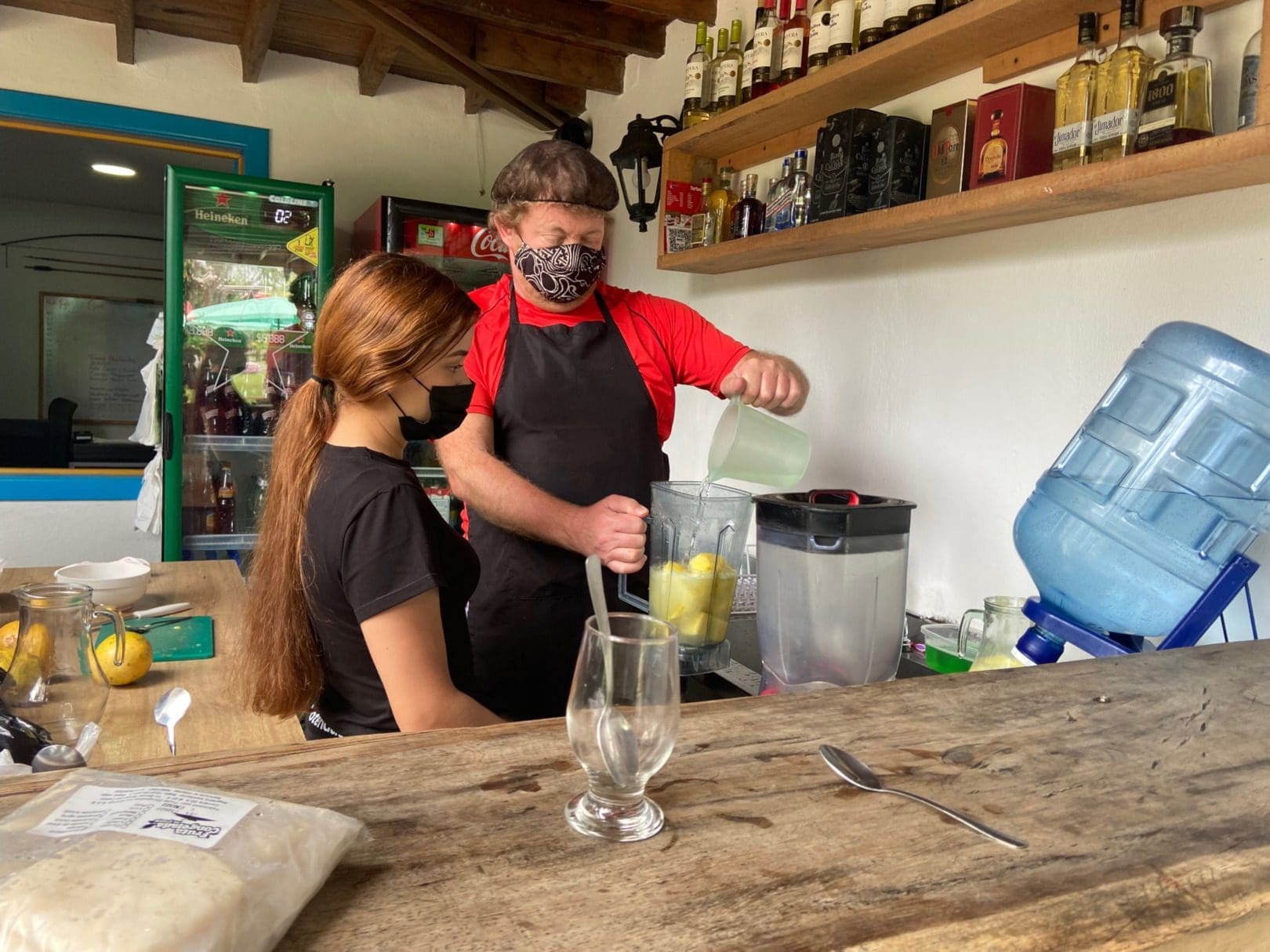 So, upon our return as the rest of my group go preparing the sancocho, I set about chopping up fruit as instructed by Christina, who works behind the bar as well as serves us breakfast each day.
The one perk of my juicing, which is thirsty work, is that I have to taste each juice before they are ready for my fellow guests. The granadilla, a type of passion fruit, was easily the best.
By this stage, I had really began to warm to the Hacienda Santa Clara. Set in a lovely old building around a central courtyard, all the rooms have shutters instead of windows and the floors consist of exposed wood. There is a promising lack of plastic, which helps create the sense that you are staying at an eco-lodge although the hotel lies just outside Santa Rosa de Cabal.
It also has the most brilliant grounds, which attracts a wonderful array of birdlife, including saffron finches, a green honey creeper and a bay-headed tanager, which I had photographed with Yohany's camera earlier in the day.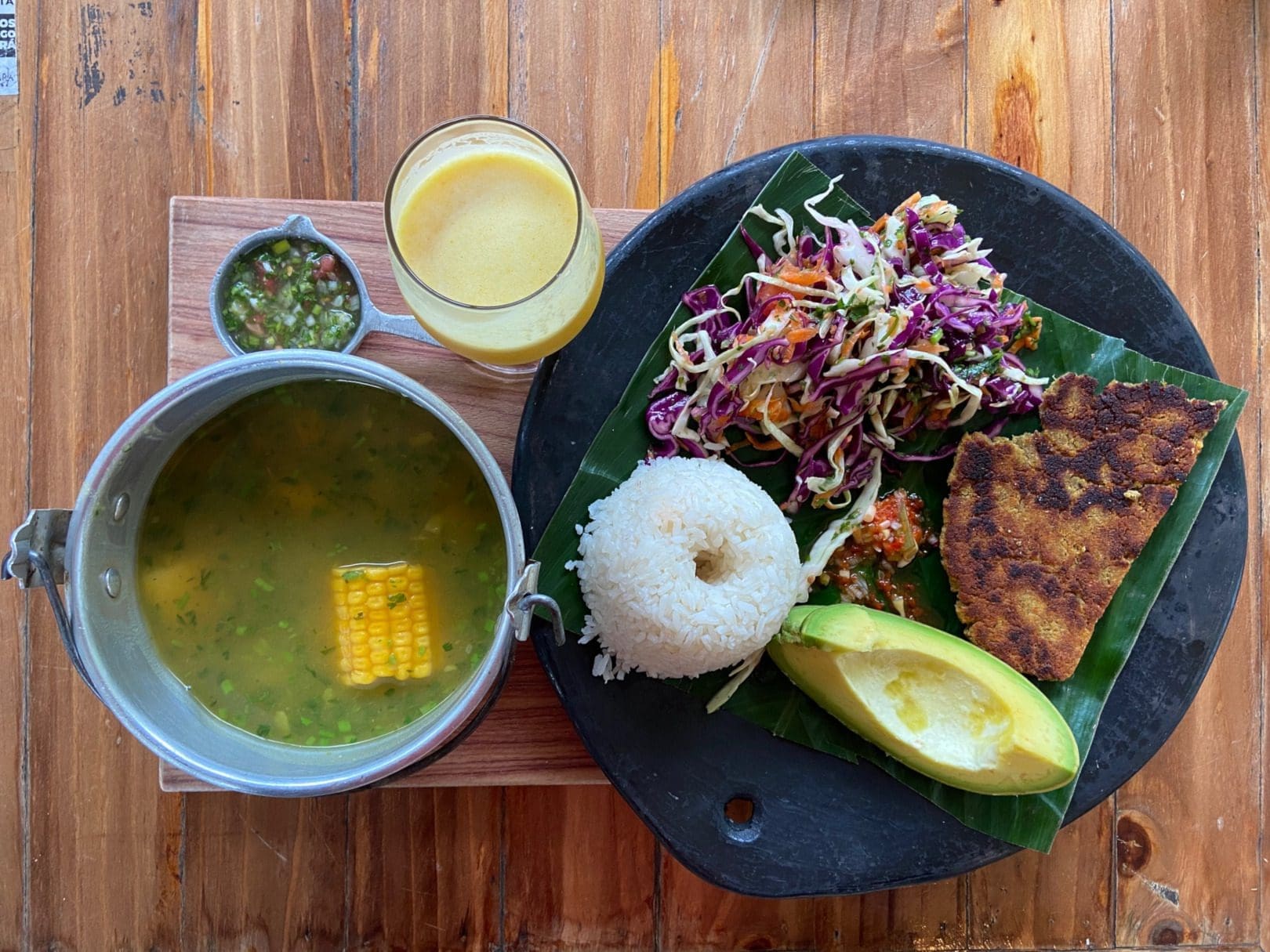 While waiting for our lunch to cook, I follow the path of Pascual, a Great Dane who lives at the resort, to a small stream just below the hotel. It is a slippery slope I follow, but I am rewarded by the most idyllic spot surrounded by guadua, large bamboo trees.
The meal is well worth the wait, and my hat goes off to Daniel and his team of co-opted co-chefs, it really is the best meal that I have tasted during my time in Colombia. Also, the friendliness of everyone both at the market and the hotel is quite overwhelming. As I said at the offset, first impressions and all that.
Colombian Coffee Plantation Take Two
In the afternoon we take the short drive to Finca del Café, just outside of town, for a very different coffee tour experience to the one at San Alberto.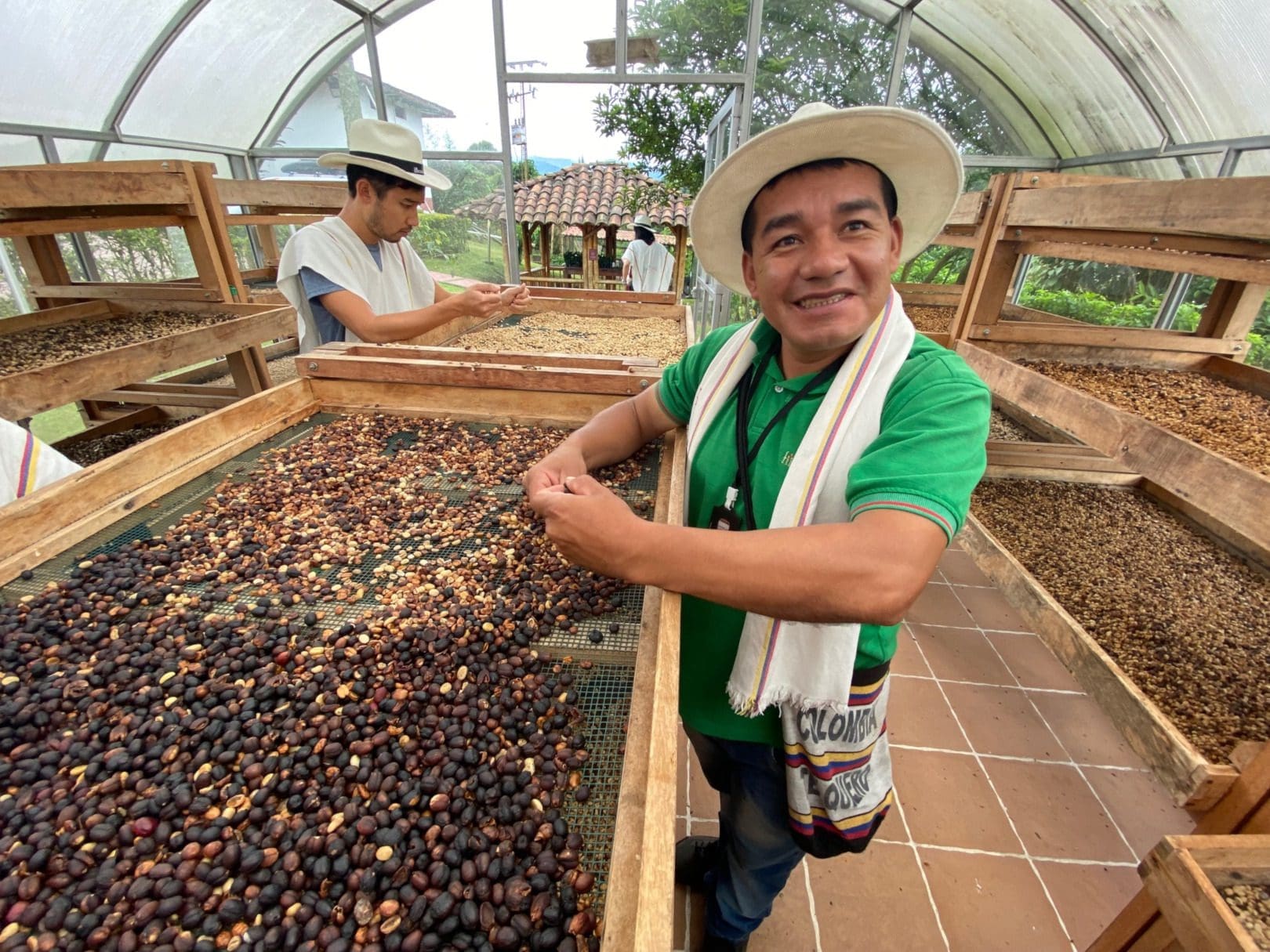 Run by José and Maria, the Finca is only seven hectares in size. The husband and wife team only started coffee tours seven years ago to supplement the income raised by their coffee production.
As he guides us around the property Yohany claims that this is the future of Colombian coffee, a blend of coffee and tourism. Just like in my earlier visit to Tinjaca and Raquida in Colombia, I realise the positive role tourism can play, in making people like José and Maria less vulnerable to fluctuating coffee prices. They now have a hotel and restaurant on their small farm.
---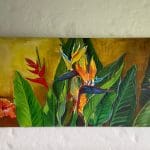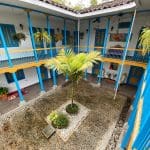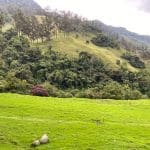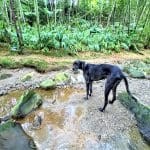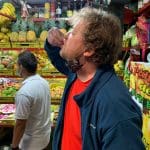 ---
Our tour is much more hands on than at San Alberto. Here we pick the fruit – red only – and then grind the coffee which Maria roasts in their small kitchen. Finally José make us the freshest of fresh coffees, including an expresso in a pod just for me. It really is great fun, and amazing how different the percolated coffee tastes from the expresso, despite coming from the same beans.
My Colombian coffee education now complete I return to the hacienda for one last night where I listen to the wonderful birdsong and prepare myself for the final leg in our journey through Colombia, to Cartagena on its Caribbean coast.
---
Where to Stay in the Coffee Region Colombia
Although at first sight it might not have appeared one of the best places to stay in the coffee region, I would have no hesitation in recommending anyone stay at the Hacienda Santa Clara. The food was excellent, service friendly and the gardens are spectacular. Just make sure you don't get a ground floor room.
Encanto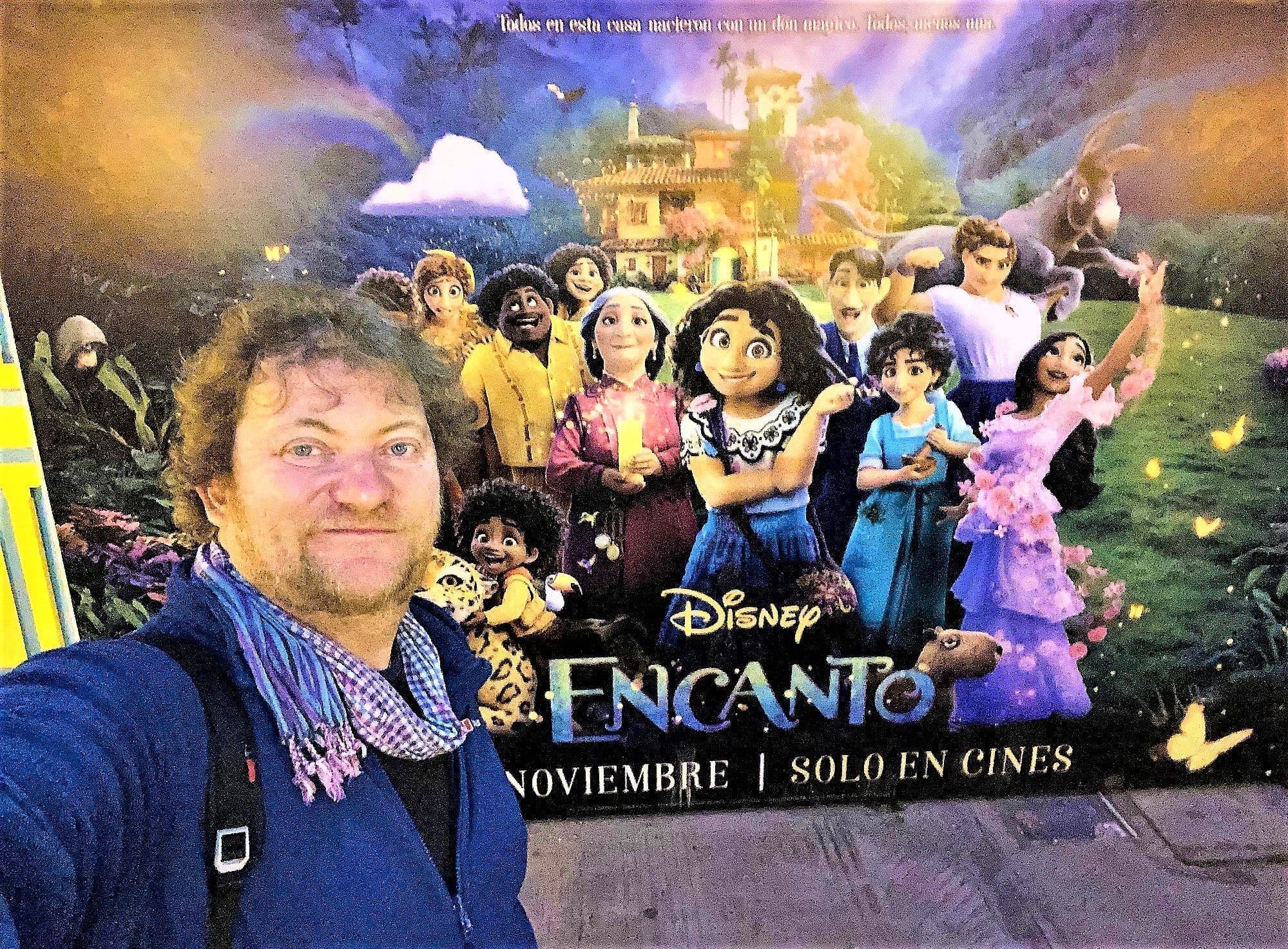 For a pre-visit taster of what the Colombia coffee region is like, you can always watch the Disney hit Encanto, but just remember We Don't Talk about Bruno.
Flights to Colombia
Avianca has direct London Bogota flights from Heathrow Airport. Mark flew to Colombia from London Heathrow airport offsetting his flight with Trees4Travel.
He parked his car at the airport with MBW Parking at Terminal 5 through Holiday Extras, the market leader in UK airport parking, hotels, lounges and transfers. Last year customers who pre-booked their parking with Holiday Extras saved an average of £100 each trip. MBW Parking ensures you can enjoy more holiday without the hassle, always flexible and easy to amend, with Flextras, if you need to cancel you can – without charge. To book the MBW Parking at London Heathrow Terminal 5 for £136.90 for seven days' parking, visit HolidayExtras.com or call 0800 316 5678. Price searched on for arrival on 26 April 2022.
---
What to Do in Colombia
For more information on places to visit in Colombia, go to https://colombia.travel/en.
All images: Mark Bibby Jackson (or someone kindly taking his photo).
Mark Bibby Jackson
Before setting up Travel Begins at 40, Mark was the publisher of AsiaLIFE Cambodia and a freelance travel writer. When he is not packing and unpacking his travelling bag, Mark writes novels, including To Cook A Spider and Peppered Justice. He loves walking, eating, beer, isolation and arthouse movies, as well as talking to strangers on planes, buses and trains.