Visit a Bamboo Garden in Europe
Hans Friederich
Posted on 13th Apr 2022
Global Ambassador of the World Bamboo Organisation and Senior Advisor to the European Bamboo Programme Dr Hans Friederich explains why we should all visit a Bamboo Garden in 2022.
What is so exciting about bamboo in Europe? Bamboo is not a native plant in this part of the world, and most of the bamboo in the world grows in Asia and Latin America. India and China have the largest bamboo forests, covering millions of hectares. But, many bamboo species grow well in Europe, and there are some amazing places to see bamboo woodlots. And remember – bamboos are actually a group of giant grasses.
As a tourist, you can see bamboo in many buildings as well. For example, the recently opened Hotel Jakarta in Amsterdam is made of wood and bamboo, the ceiling in Madrid Airport Terminal 2 is covered in bamboo and some of the platforms of Gare du Nord in Paris are decked with bamboo flooring.
Bamboo Garden and Mink House, Kew Gardens, London, UK
The Bamboo Garden and Minka House at Kew contains 130 species of Bamboo from China, Japan and America. It is one of the largest collections of bamboo in the UK. Kew's first bamboo, a black bamboo, plant arrived in 1826. In 1891, the obsession with bamboo collection meant that a new location was needed to house the collection.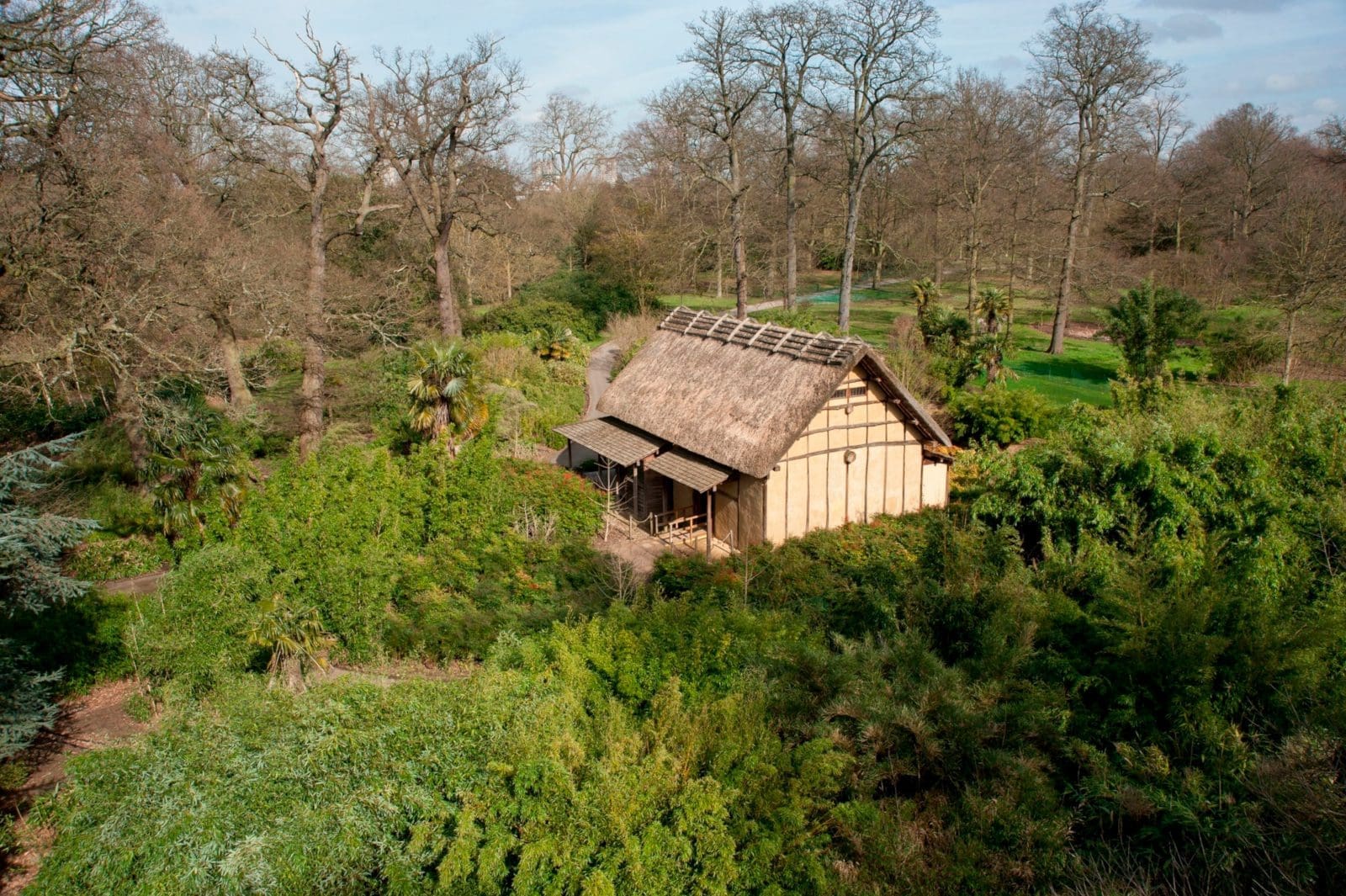 Amongst the bamboo is the Minka House, which means 'houses of the people' in Japanese. These were the simple country homes where Japanese lived until the mid-20th century. The Minka House at Kew Gardens belonged to the Yonezu family, who resided their after their main house was bombed in 1945. It was donated to Kew by the Japan Minka Reuse and Recycle Association as part of the Japan 2001 Festival.
Bambouseraie en Cévennes, France
One of most beautiful gardens in France, the Bambouseraie en Cévennes contains more than 1,000 varieties of bamboo. The botanical garden also has a wide array of other trees and plants. It is committed to reducing its impact on the environment by nurturing biodiversity, using organic techniques and recycling.
The Bambouseraie has a labyrinth which is lined with Japanese bamboo, as well as a Sequoia avenue, which includes some fine examples of giant bamboo, an aerial adventure eight metres above the ground, a Laotian village, and a bamboo forest with giant bamboo that can reach up to 25 metres in height.
---
How to Grow Bamboo
Bamboos prefer well-drained soil. They grow well in moist, humid air, and in the wild are often found hanging over rivers and streams, although some species such as black bamboo like full sun.  Bamboo should be planted in the spring, so April is a good time to plant in the UK. Before you add bamboo to your garden, please consider which type to use. Some bamboos, like the Chinese Moso, have roots that will spread rapidly. They may end up in the garden of your neighbour, if you have not made the right provisions to contain the roots. It is safer to plant so-called clumping bamboo, with roots that do not spread. Bamboo should be planted in the spring, so April is a good time to plant in the UK. You can use standard grass fertiliser.
---
Botanical Garden of Merksplas, Belgium
De Kleine Boerderij Botanic Garden is part of the Merksplas Colony in Belgium. The colony was created in 1920 by a horticulture school that focused on horticulture and animal husbandry. It also had a tree nursery. In 2007 a special collection garden was added, according to the will of the late botanist Harry van Trier. It is the life work of plant breeder Jan Oprins.
In addition to bamboo, the garden has magnolia, peonies, hydrangeas and African lilies, amongst other species. The main focus of the garden is education, although it is a great place for people to meet.
Labirinto della Masone, Italy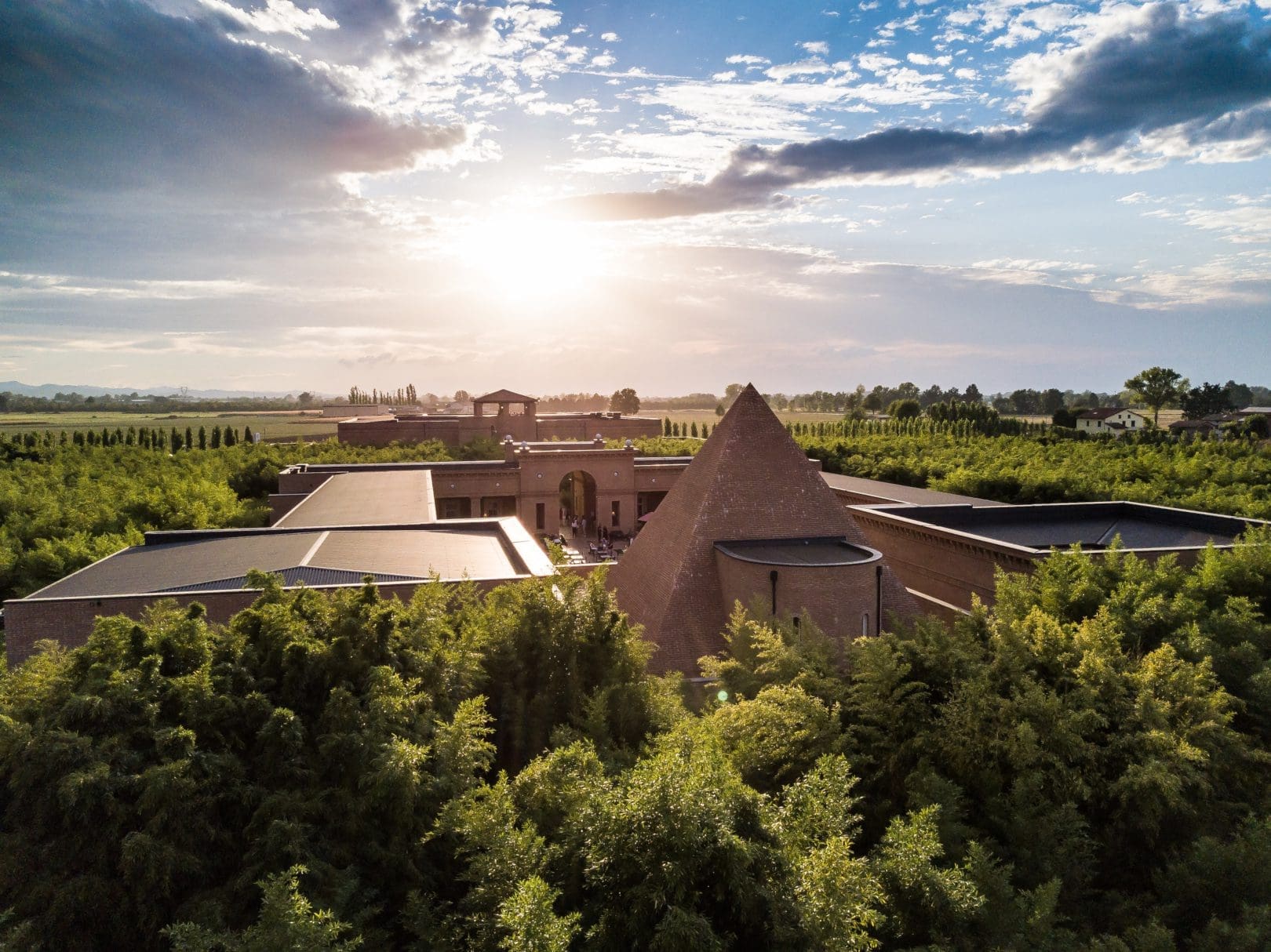 The largest labyrinth in the world, the Labirinto della Masone in Italy is made entirely from bamboo plants. Around 200,000 bamboos create the three-kilometre long path. It is described as a maze for "losing yourself in for fantasising and reflecting".
The labyrinth is part of a project by Franco Maria Ricci that includes architecture designed by Pier Carlo Bontempi created from handmade bricks from the neighbouring Po valley, as well as a wide collection of books, paintings and sculptures. A ticket for the Labyrinth also provides you with access to the exhibitions and galleries.
---
Main image: Bamboo Garden at Kew Gardens. Credit RBG Kew. Background image: Bamboo Garden at Kew Zoe Stewart © RBG Kew
Hans Friederich
Dr Hans Friederich FRGS is a Dutch geographer with a PhD from the University of Bristol. He is the Registrar of the SUNx Malta Climate Friendly Travel Registry, and global Ambassador of the World Bamboo Organisation and Senior Advisor to the European Bamboo Programme which is managed by Bamboologic in the Netherlands. From 2014 to 2019, Hans was the Director-General of the International Bamboo and Rattan Organisation (INBAR), a treaty-based Inter-Governmental Organisation with its Headquarters in Beijing, China. Hans was the Regional Director for Europe of the International Union for Conservation of Nature (IUCN) based in Switzerland. He has previously lived and worked in Botswana, Kenya, Thailand and Vietnam. Currently, he lives in Gozo, Malta.