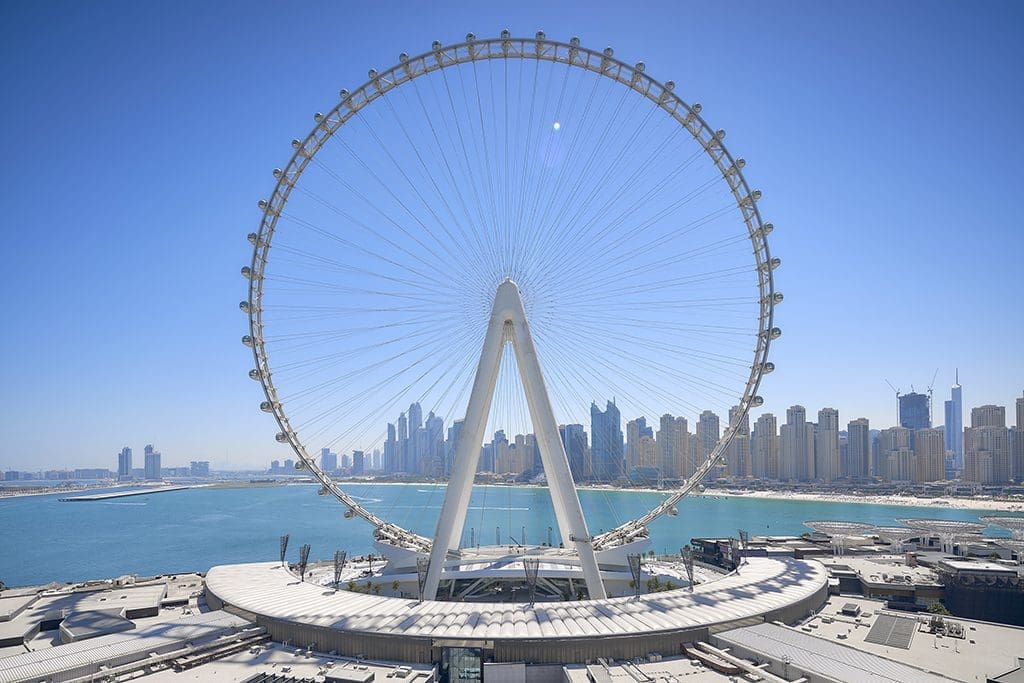 10 Best Places to Visit in Dubai
Travel Begins at 40 Editor
Posted on 21st May 2022
Dubai may be the second largest emirate in the UAE, but it is also the most popular and number one spot when it comes to its massive and diverse offerings. From lofty skyscrapers and out of the world entertainment attractions to classic museums and iconic cultural landmarks, Dubai is a city of astonishing sights and divergent experiences. To make the most of this amazing place go to Global Village Tickets. Alternatively, peruse our list of the best places to visit in Dubai.
The View at the Palm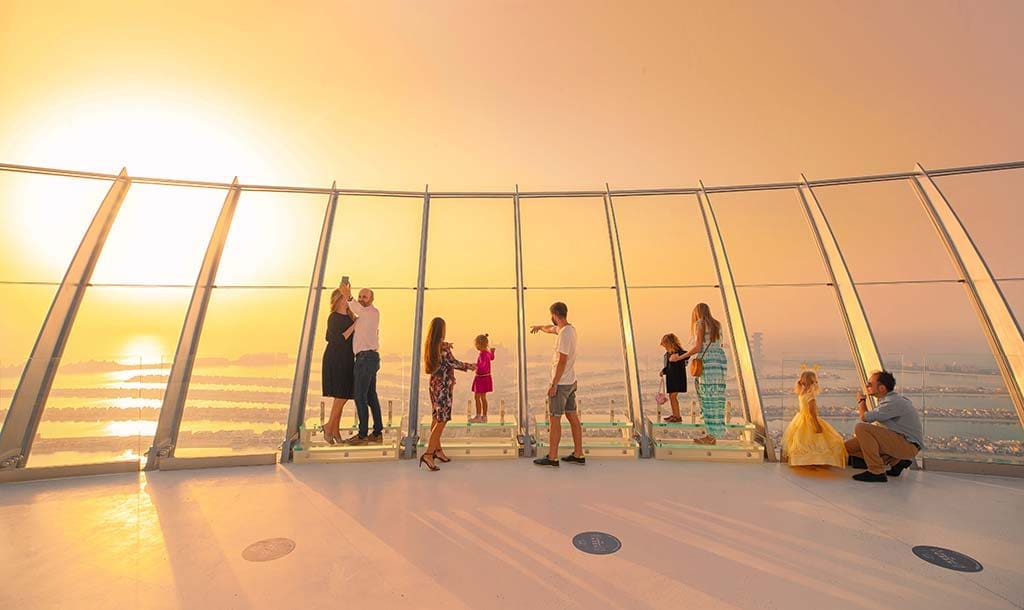 Let's start this list with the most fantastic view! This brand-new observation deck on the 52nd level of Palm Tower is exclusively created to give you the most unparalleled and impressive views over the celebrated man-made island of Palm Jumeirah. Perched at a height of about 240 metres, it treats you with the 360-degree views of the island, the Persian Gulf and beyond. Don't miss it as aerial adventures such as helicopter ride and sky diving were the sole ways to admire the full display of this palm-tree island before the launch of this attraction. That said, it is not all about fantastic views; you even get to take in the View Exhibition with immersive aquarium tunnels and floor mappings.
Al Bastakiya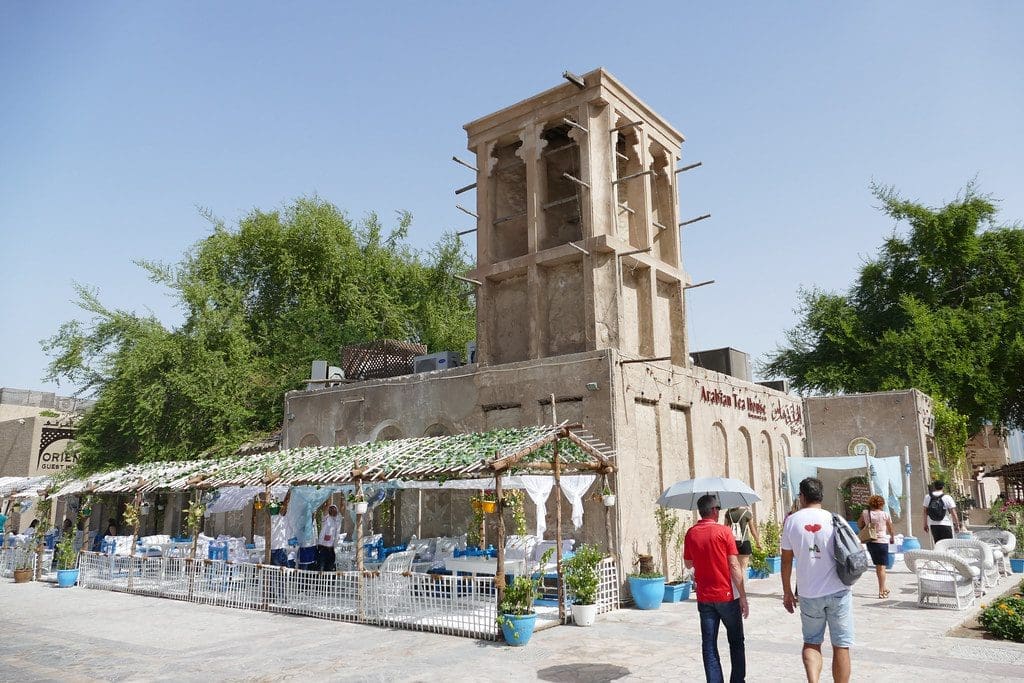 There is a unique and understated charm to this historical district that comprises the old quaint part of Dubai. It, therefore, is not a surprise that it is one of the staple stops on any Dubai City Tour. Officially known as Al Fahidi Historical Neighbourhood, this quarter with its labyrinths of narrow streets is where you can walk down the memory lane, thanks to the timeless sandstone structures that dot the region. Many of them now serve as a museum, an art gallery or a cultural institution; Sheikh Mohammed Centre for Cultural Understanding (SMCCU), Dubai Museum (inside the region's oldest fort – Al Fahidi Fort), Coffee Museum, Coin Museum and XVA Gallery Art Hotel and Café are just a few to name.
Museum of the Future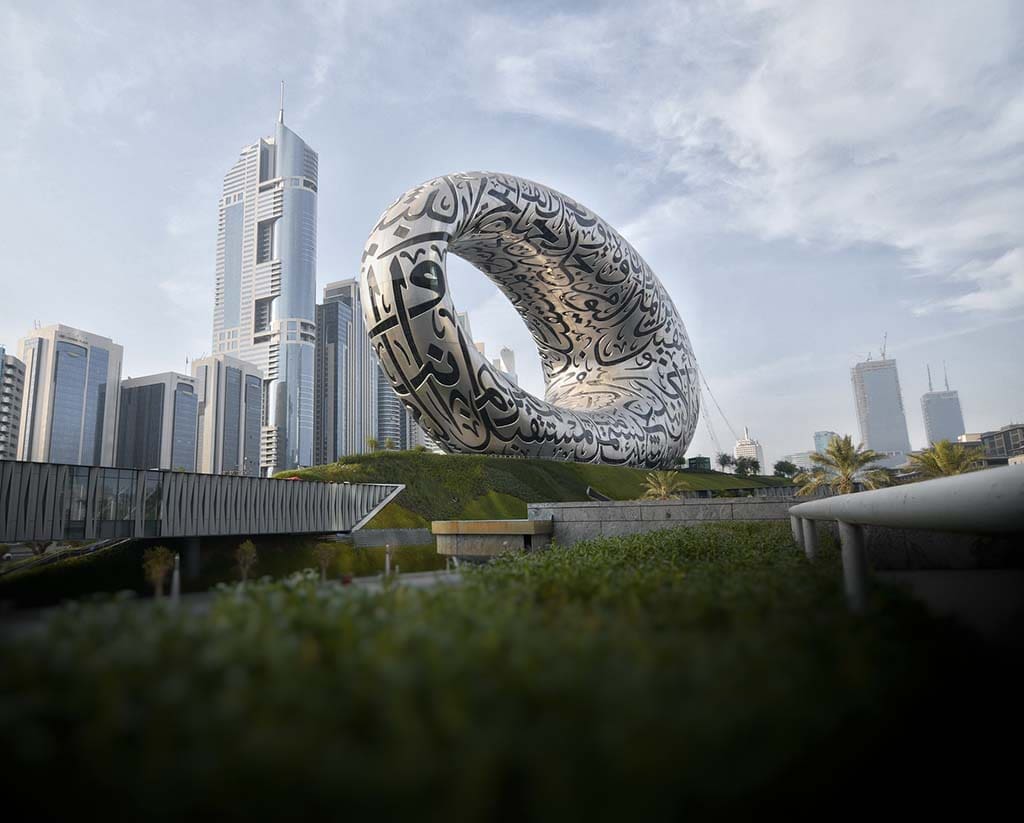 We often see or visit a museum that journeys us to the age-old past. But, here is a Dubai museum with a difference! As its name hints, Museum of the Future walks us 50 years into the high-tech future. Everything from its breathtaking architecture that resembles a sparkly egg-shaped ring to the stylish galleries that are nothing short of a high-end movie set to the most extraordinary exhibits on display, this museum is definite to leave you in awe. You will find it in Dubai's Financial District, along the remarkable Sheikh Zayed Road.
Ain Dubai
Ain Dubai (see main image) is one of the latest attractions to join Dubai's long list of superlative sights. It is the world's largest and highest observation wheel where a spin aboard it presents you with the most striking views of Bluewaters Islands, Palm Jumeirah, Jumeirah Beach Residence (JBR), Dubai Marina and beyond. The best thing is that you get almost 40 minutes to immerse yourself in these sights as you enjoy the ride on one of its 48 enclosed, air-conditioned capsules. Located on the waterfront district of Bluewaters Island, it has such amazing attractions as the region's first of its kind Madame Tussauds Dubai in the vicinity.
Ski Dubai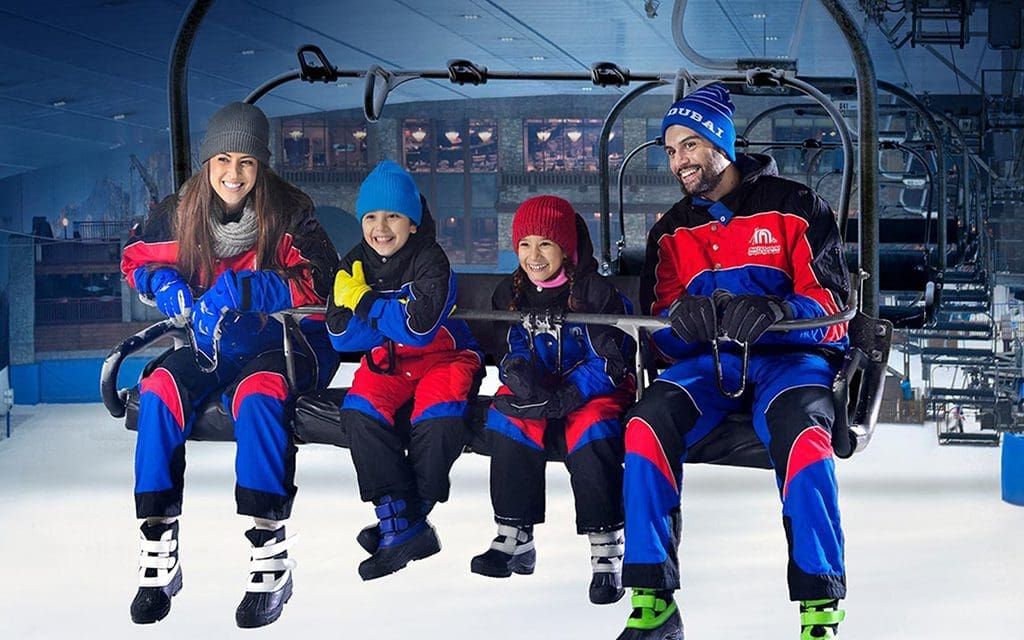 This is one attraction in Dubai you will never get bored of. Filled with snow during any part of the year, this indoor ski resort at Mall of the Emirate is a must-visit for anyone who fancy adding cool winter activities to their Dubai holiday. Apart from skiing slopes that are ideal for both pros and beginners alike, there is a huge snow park where you can get wild with snow and enjoy several striking rides and attractions. You even get to meet the friendly Gentoo penguins during the time spent here.
Burj Khalifa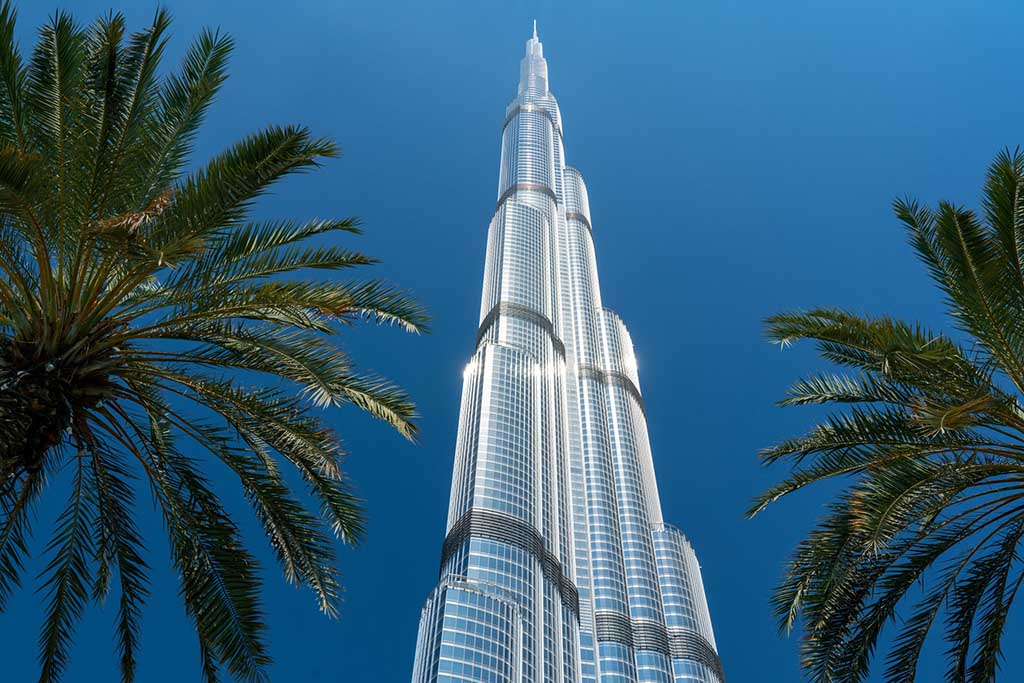 There is no lack of record-breaking attractions in Dubai, but Burj Khalifa is probably the most internationally recognized of all. Rightly so, this piercing structure is the world's tallest building that soars to a height of over 828 meters. Simply appreciate the building from the ground or more ideally head to its observation deck on the 124th, 125th and 148th levels. Not to mention, they let you see the whole of Dubai, along with its desert, ocean and beyond, from the region's highest and most stylish vantage points. Moreover, the ride to the deck itself is exciting as you get to enjoy one of the world's fastest elevator rides.
The Dubai Mall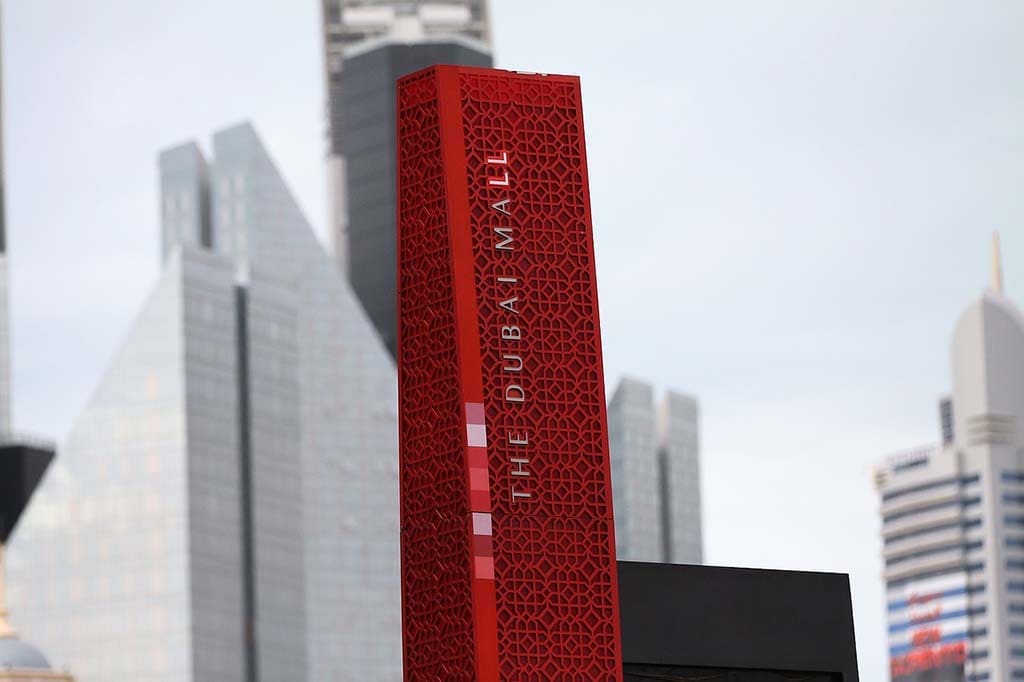 Dubai is the land of malls, but the Dubai Mall is the most impossible mall to miss. Occupying the major portion of Downtown Dubai and located next to Burj Khalifa, it home to an outstanding selection of over 1200 outlets, 200 plus dining venues, and mostly a world of amusement and entertainment choices. Get the right pass to enjoy its main attractions; it is most recommended to buy a combo pass that bundles tickets to two or more of the mall's top attractions including Dubai Aquarium and Underwater Zoo, Infinity des Lumières, KidZania Dubai, Dubai Ice Rink and VR (Virtual Reality) Park Dubai. Finally, don't forget to watch the compellingly choreographed Dubai Fountain performance (showcased on the Burj Lake) outside of the mall.
Desert Safari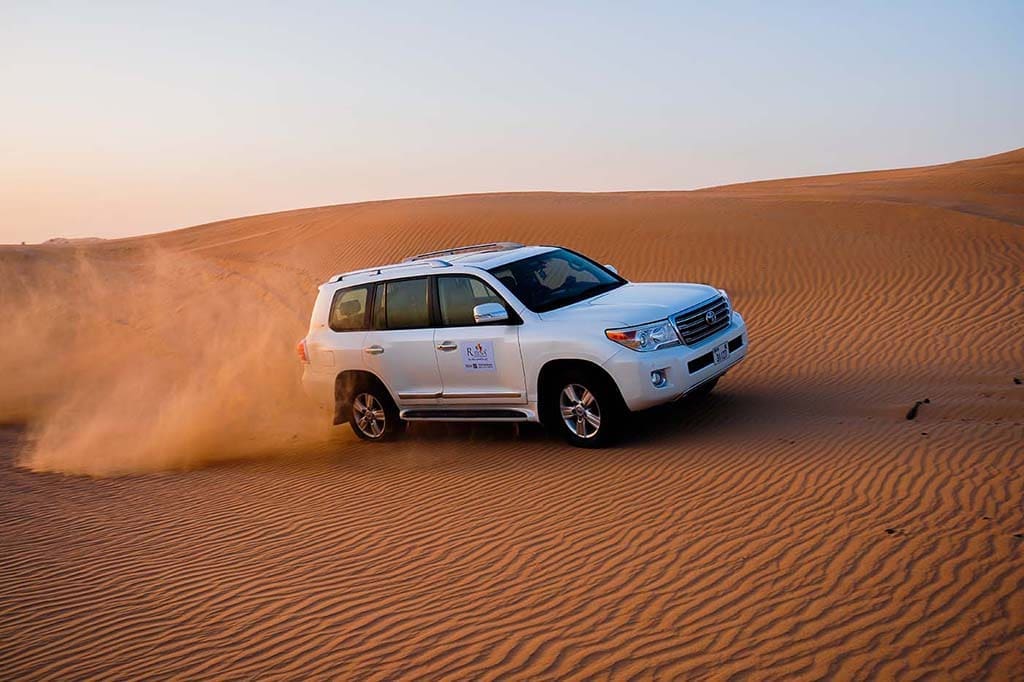 Be it for a slice of Dubai's culture, longstanding Bedouin heritage or its appealing natural beauty, a desert safari tour is a definite experience on your Dubai holiday. One of its main highlights is the 4X4 dune bash that is sure to heighten your adrenaline levels. More activities follow as you proceed to the desert campsite. Ride a camel, get your hands graced with henna designs and sit down to smoke Shisha, watch traditional performances and enjoy a scrumptious spread of BBQ dinner (included in evening and overnight desert safaris only).
Dhow Cruise
This is another historical and cultural experience that you must include in your Dubai itinerary. It is nothing but a cruise experience that sails you down Dubai's water onboard a traditional wooden dhow. For those unversed, this vessel once served as the region's chief source of bread and butter during the pre-oil phase. Whether you wish to go back in time or just want to see Dubai from a different light, a dhow cruise Dubai experience is second to none. Dependent on your chosen package, the approximately two hours cruise includes buffet dining and entertainment.
IMG Worlds of Adventure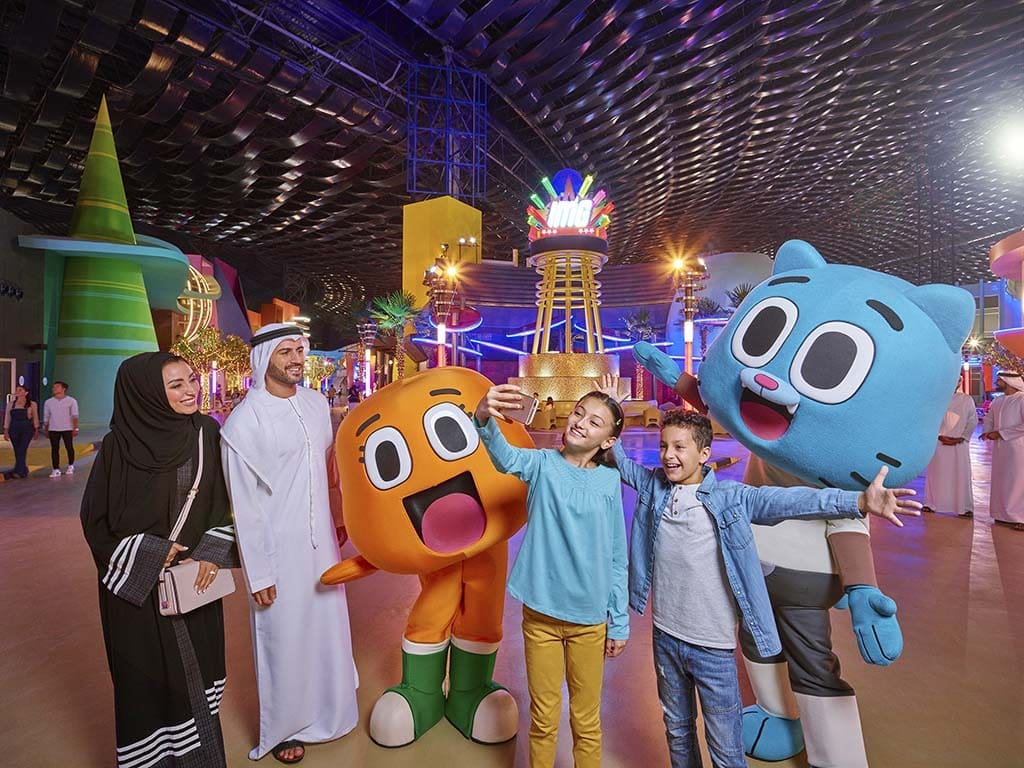 This is one of the top attractions to visit in Dubai for theme park lovers. Five zones (Marvel, Cartoon Network, Lost Valley IMG Boulevard, and the Haunted Hotel) that occupy the colossal indoor park breathe in life to some of your favorite superheroes and Cartoon characters. It is also where you can turn your childhood fantasies to a reality, with its dinosaur inspired rides and attractions.
Conclusion
As we have compiled the best places to see in Dubai, simply go forth and add your favorite experiences to your Dubai travel programme. Apart from these, there are seasonal attractions which you can visit depending on the time of your Dubai holiday. For instance, if you are traveling to Dubai during the peak winter season, be sure to make a stop at Dubai Miracle Garden, Dubai Glow Garden, Global Village etc.
Travel Begins at 40 Editor
Travel articles, news, special offers, festivals and events from the Travel Begins at 40 Editorial team and our global network of travel industry contributors.