All for Conservation: Borana Lodge, Kenya
Mark Bibby Jackson
Posted on 18th May 2022
Mark Bibby Jackson talks with Michael Dyer, Managing Director of Borana Conservancy, member of the Climate Friendly Travel Registry, about its conservation work in Kenya, and plans for a sustainable future.
When Borana Lodge opened in 1992 in northern Kenya, it was one of the original eco-lodges in the area, explains Michael Dyer, Managing Director of Borana Conservancy.
"The lodge was designed to accommodate guests travelling between privately guided mobile camps which were being moved from Northern Kenya parks and reserves to the Maasai Mara, Amboseli and Southern Kenya," he says.
Borana Wildlife Conservancy
From the outset wildlife conservation was at the very heart of what Borana was about.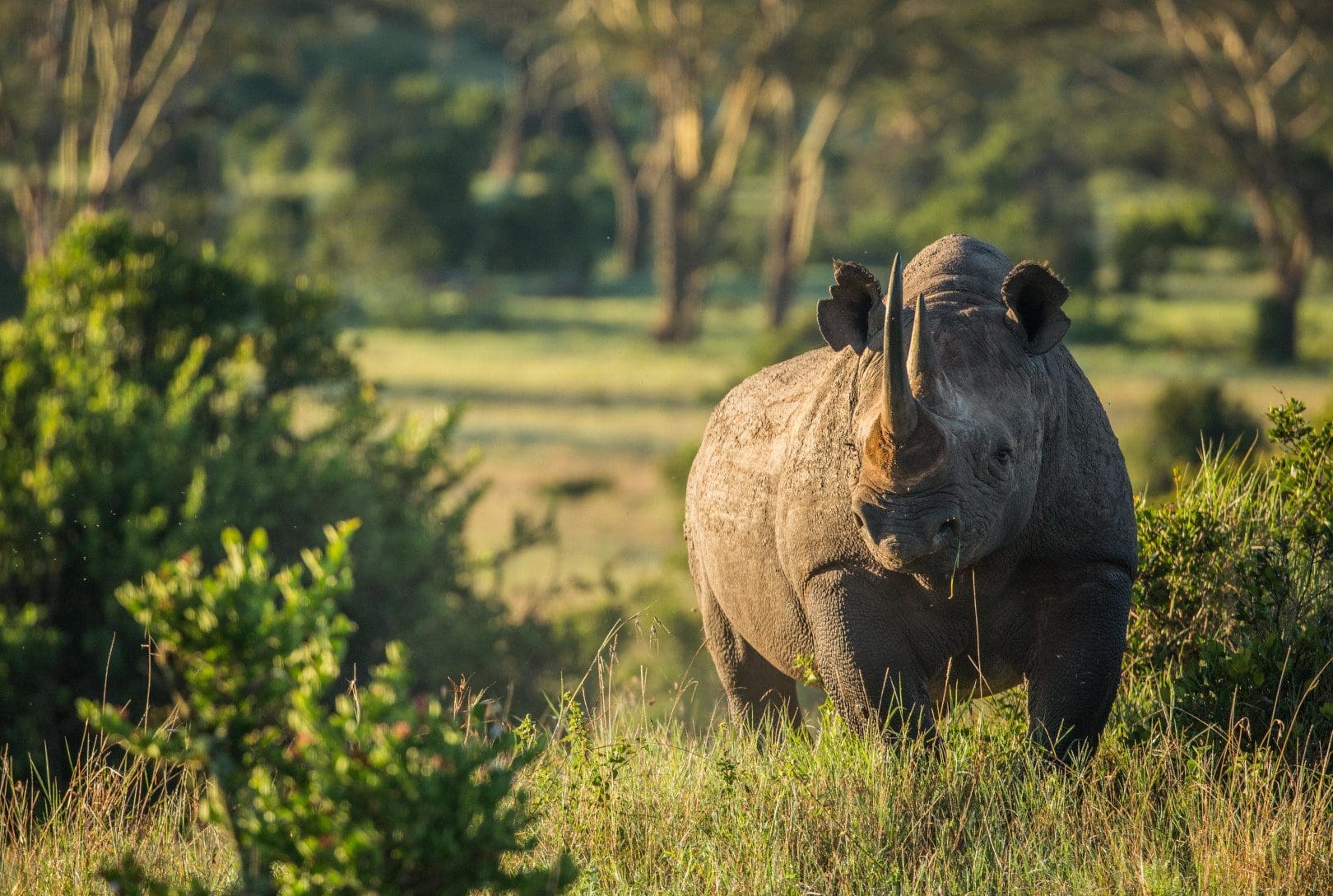 "Proceeds from guest stays at Borana Lodge were invested in to the sustainable conservation of land, wildlife and building local livelihoods," explains Dyer.
In 2013, it introduced a population of black rhino to Borana Wildlife Conservancy, Laikipia County. Now Borana Conservancy, under a collaborative management agreement with Lewa Wildlife Conservancy, is home to more than 100 black rhinos.
"It is one of only three Key 1 black rhino populations in East Africa," says Dyer. "Key 1 rating is given by the International Union for the Conservation of Nature (IUCN)'s African Rhino Specialist Group to identify significant populations that are stable, increasing and have achieved continental importance."
The Lewa-Borana Landscape is home to 13% of Kenya's approximately 1,000 rhinos. Also, the growth rate of the population is 9% per annum, compared with the national target of 5%.
Eradicating Poaching
Dyer is keen to emphasise the strong role the local community is playing in combating poaching. All the anti-poaching team comes from local communities, with a key principle of Borana Conservancy's work being to encourage those communities to see the value in rhino conservation.
The effect has been to effectively eradicate poaching.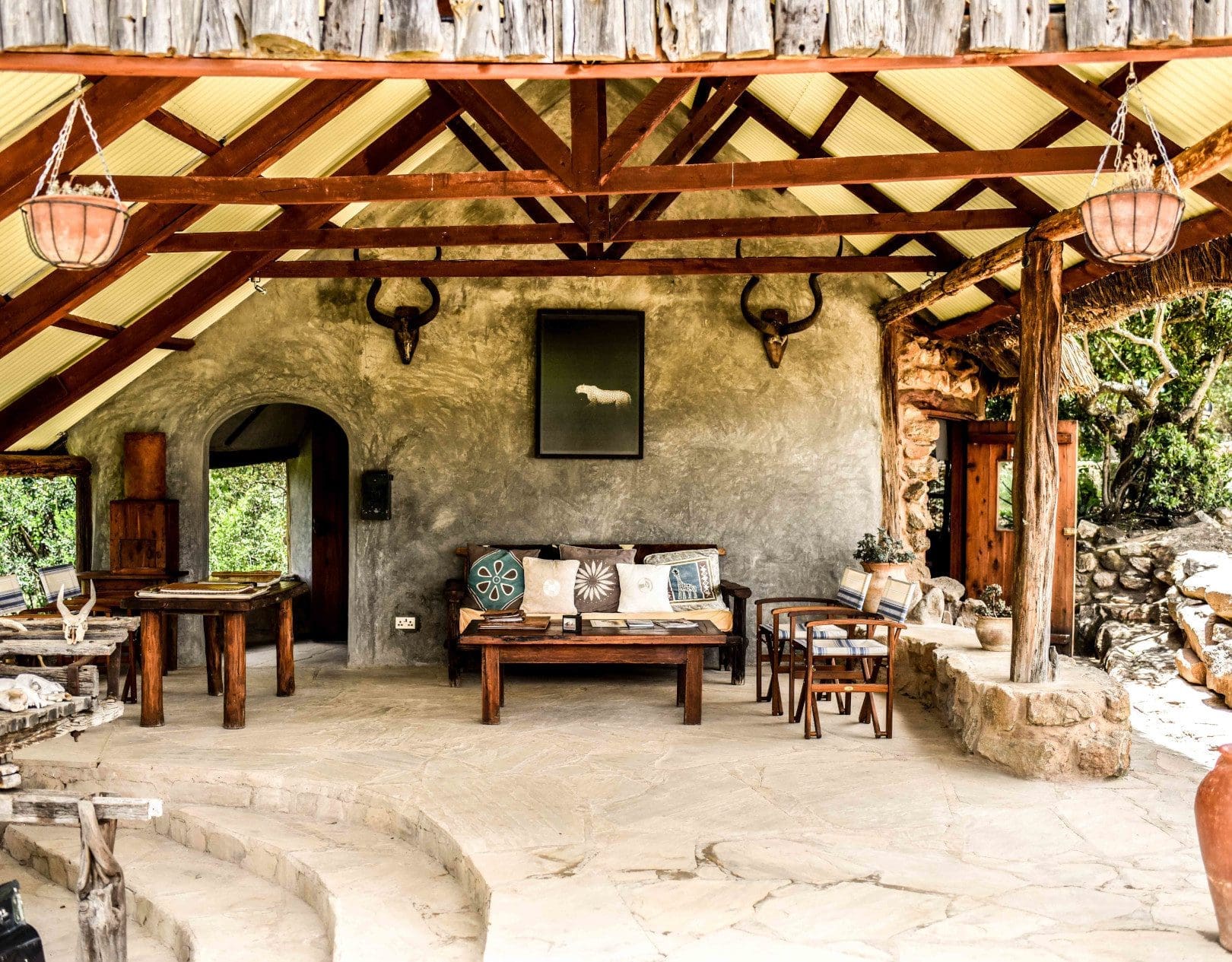 "Borana Conservancy is proud to report zero poaching incidents over the last eight years," says Dyer. "This is in huge part due to Borana's community focused conservation efforts, along with the dedicated team of more than 120 male and female rangers. Such a high ranger density is crucial to anti-poaching efforts and the effective biological management and monitoring of rhino."
Dyer believes the key to their success has been in providing a sense of ownership and security to the local community that in turn has reduced the amount of conflict between farmers with wildlife.
He also emphasises the cooperation Borana has had with "key conservation partners: Save The Rhino International, For Rangers, The Kenya Wildlife Service and Lewa Wildlife Conservancy."
It is not just rhinos that Borana Conservancy helps to protect.
The conservancy also plays a critical role in maintaining the population of elephants in Kenya. Climate change is having an impact on the behaviour of these animals, something that organisations such as Borana help to redress.
"In these times of climate change when these landscapes experience more extended dry periods and shorter wet periods, and in view of the fact (Bohrer et al 2014, Thure et al 2006) that elephants spend time in forest and wet savannah during dry periods and only move to open semi-arid savannah during wet season, Borana Wildlife Conservancy remains a strategic patch for conservation of mammals."
How Guests Can Get Involved
Visitors to Borana Lodge can become involved in the conservation work in a number of ways, ranging from rhino tracking where guests join the team of scouts who track and account for all rhinos each morning, often encountering elephant, giraffe and other wildlife.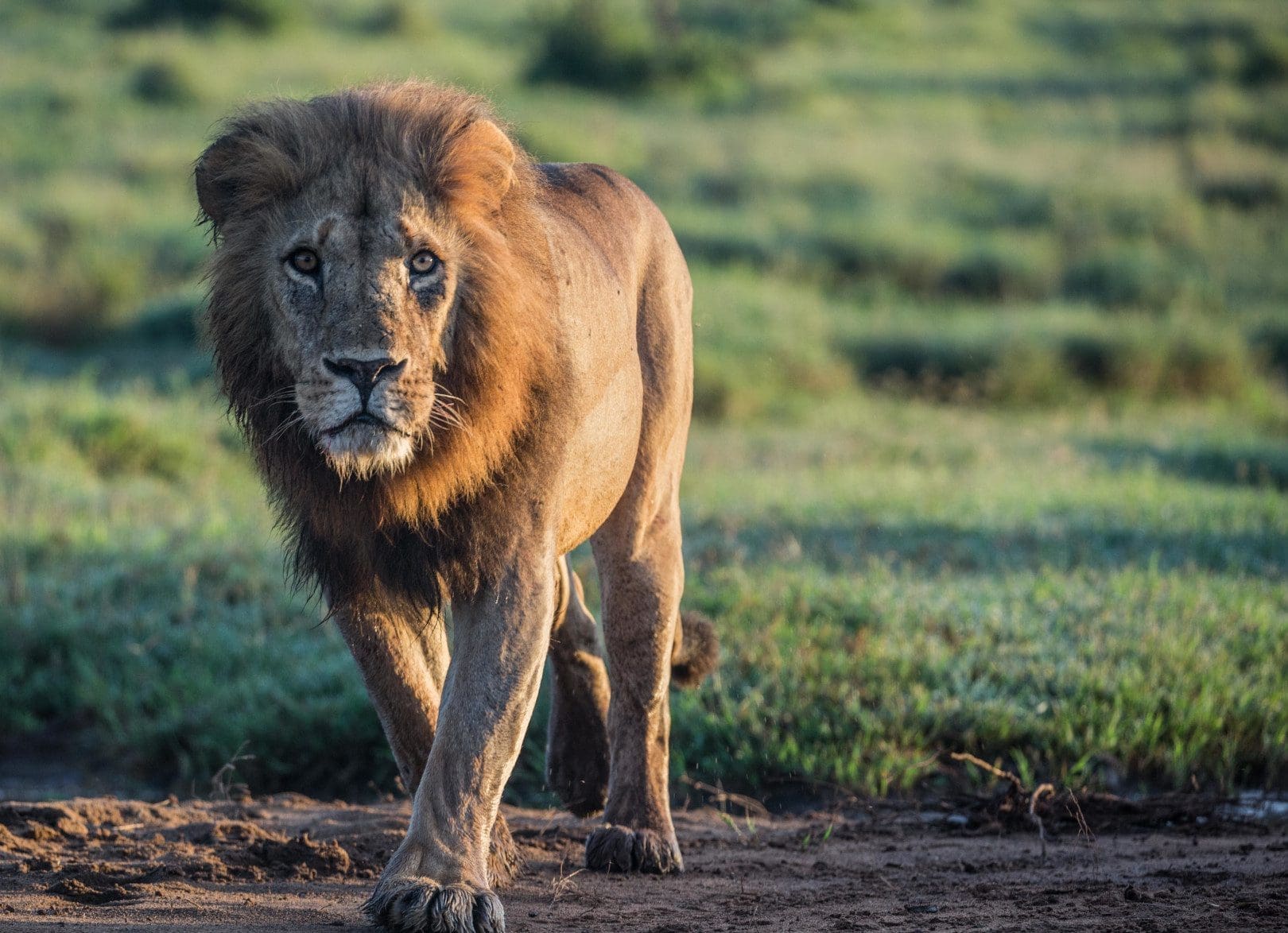 "The team must set out on foot from various locations across Borana to see and monitor each rhino on the Conservancy," says Dyer. "By joining them on this adventure, Borana Lodge guests are given the opportunity to learn more about the 'behind the scenes' work that goes into the conservancy, how we track and identify rhino, and take the time to meet the team that keep the rhino safe."
Guests can also join the armed unit of the anti-poaching team on their evening deployments dropping them off where they will then spend the night.
Working with the Local Community
From inception, Borana has shared the benefits of tourism with its neighbours. It has supported the development of various community tourism enterprises, as well as a Mobile Health Clinic and the Borana Education Support Programme (BESP).
"The BESP works closely with our local communities, inspiring the lives and futures of children," says Dyer. "The focus of the education programme remains on the communities in the immediate surroundings, with investment focused on facilities, teaching tools and the schools' conservation efforts."
Since 2009, over 400 scholarships have been awarded to students from neighbouring communities and the salaries of over 100 teachers sustained.
Borana supports seven primary schools as well as providing secondary school bursaries to the top achieving students, who can qualify to be sponsored for university education.
"The aim of the programme is to promote education and literacy levels in our neighbouring communities and to ensure that individuals who have been part of the BESP will be competitive in the job market and able to secure suitable employment," says Dyer.
Other local community initiatives include the building of libraries and developing permaculture gardens to encourage healthy diet and holistic farming methods.
Borana is also building an education centre at the Conservancy HQ where local groups, children and visitors can spend time learning about the conservancy, the ecosystem and biodiversity.
In for The Long Run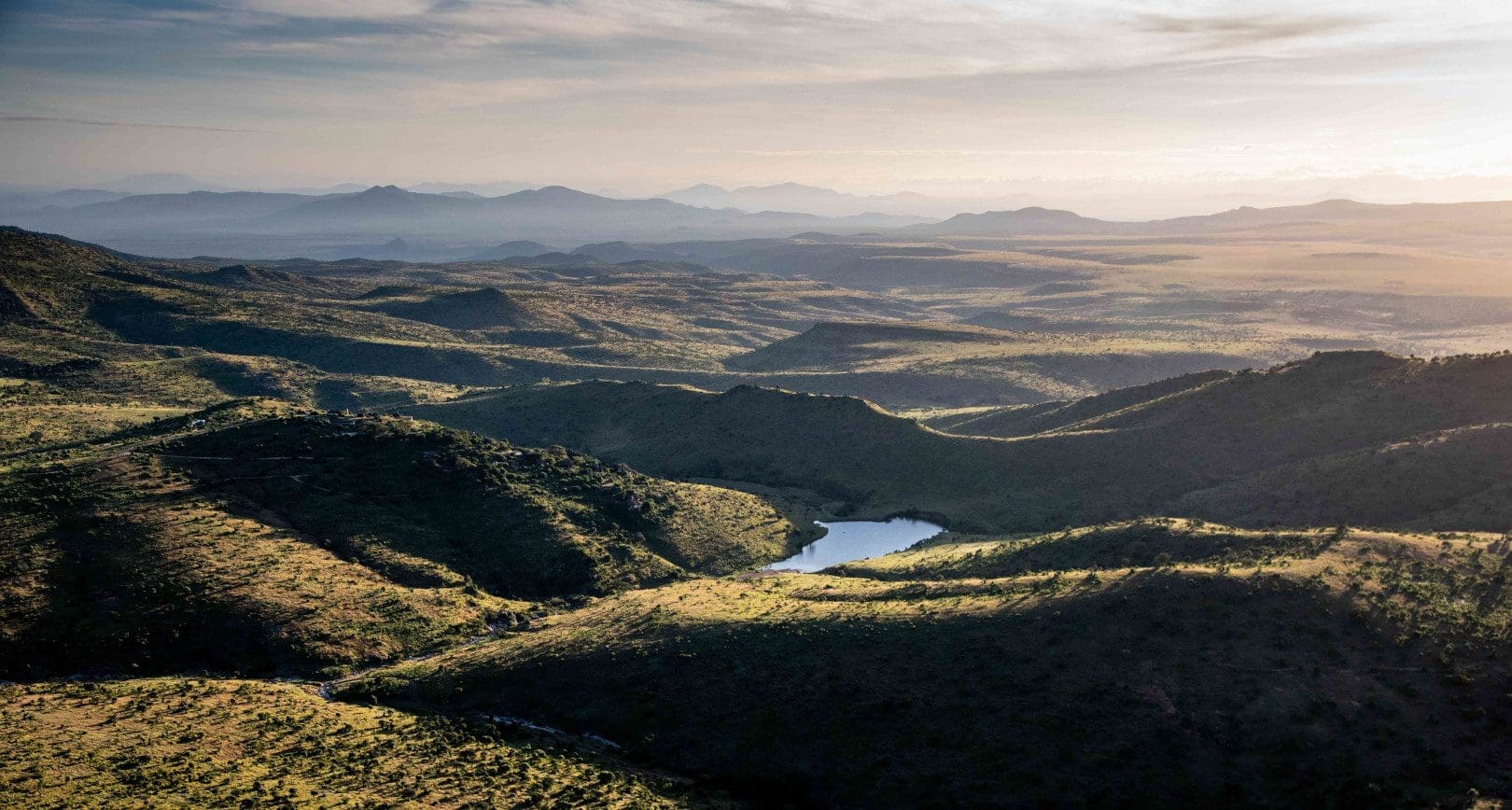 In 2015 Borana signed up to The Long Run, a membership organisation of nature-based tourism businesses committed to driving sustainability.
"Borana joined The Long Run to become members of a global group of like-minded tourism operators who protect terrestrial and marine environments at scale," says Dyer.
Part of The Long Run's philosophy is to inspire nature-based businesses to excel in following the highest standards of sustainability encompassing Conservation, Community, Culture and Commerce (4Cs).
"Over a five year period, and by adopting the philosophy of the 4Cs, Borana embarked on a sustainable journey of improvement socially, environmentally," says Dyer.
In 2020 Borana became a GER ® Retreat, after a social and environmental audit conducted by Nepcon.
"The GER ® process is one of the most rigorous sustainability audits worldwide, and Borana Lodge is one of one ten destinations to achieve this milestone," says Dyer.
The Journey Towards Carbon Neutrality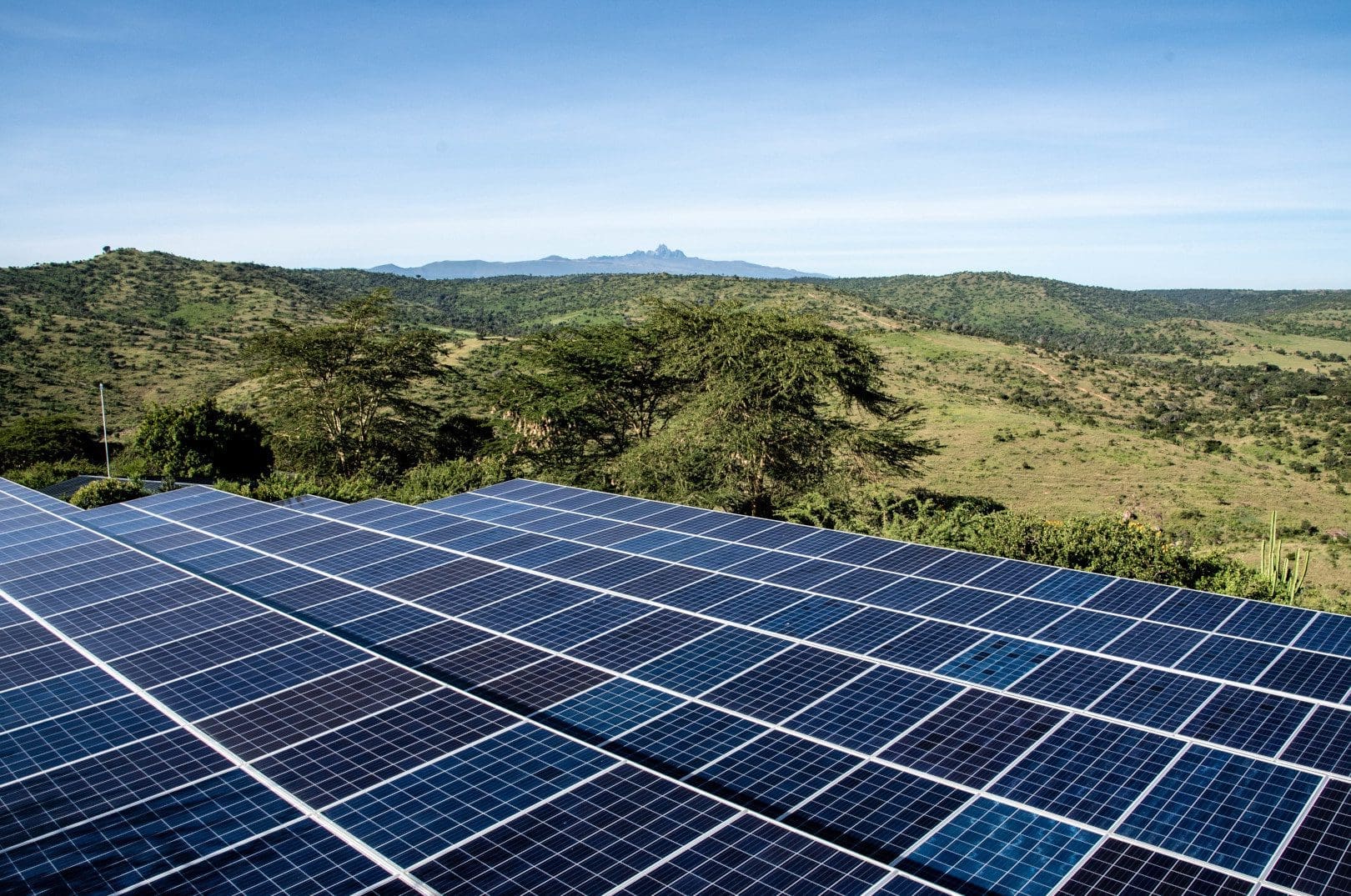 Borana's intention is to become carbon neutral in the next three years. Currently, Dyer says that they are on a "positive trajectory", while measuring and monitoring carbon and energy across both Borana Lodge and Conservancy, and putting measures in place to reduce this usage.
"The GER ® framework leads us in this respect and we have a community of likeminded organisations around the world who are helping and guiding us through this process," he says.
Dyer believes that having accreditations such The Long Run GER ® will "help travellers make educated decision to travel better".
Advice for CFTR members
As part of its efforts to become carbon neutral and following the advice of the Long Run, Borana has joined the Climate Friendly Travel Registry (CFTR).
Based on Borana's experience, Dyer has the following advice for other members of the CFTR – begin recording as soon as possible.
This will not just aid members to prepare their own carbon reduction plans, but will help them to implement energy and cost efficient adjustments.
"Borana Lodge began recording energy consumption during the process of becoming a GER, and we are now in a position to make changes where necessary," he says.
Future Plans
Dyer is hopeful that tourism to the region will rebound soon. However, he does not just want a return to the old tourism model.
"The pandemic has acted as a reset and will encourage people to travel wiser, taking in to account the impact they are having on people and places that they visit," he says.
You could argue that Borana has been a victim of its own success as the growing elephant population has placed significant strain on woody vegetation. So, Borana Conservancy is developing a reforestation project to recover 500 hectares of wooded vegetation across the conservancy, bringing back historic forest habitat.
"Borana will reforest indigenous woodland in six recovery zones, which will sequester carbon, recover woody vegetation, including key habitat for black rhino, and provide benefits for local communities," says Dyer.
---
Article first published in eXist, the climate-friendly travel bulleting and reproduced with kind permission of SunX Malta. Main image © Shaun Mousley, Background image: © Stevie Mann.
Mark Bibby Jackson
Before setting up Travel Begins at 40, Mark was the publisher of AsiaLIFE Cambodia and a freelance travel writer. When he is not packing and unpacking his travelling bag, Mark writes novels, including To Cook A Spider and Peppered Justice. He loves walking, eating, beer, isolation and arthouse movies, as well as talking to strangers on planes, buses and trains.