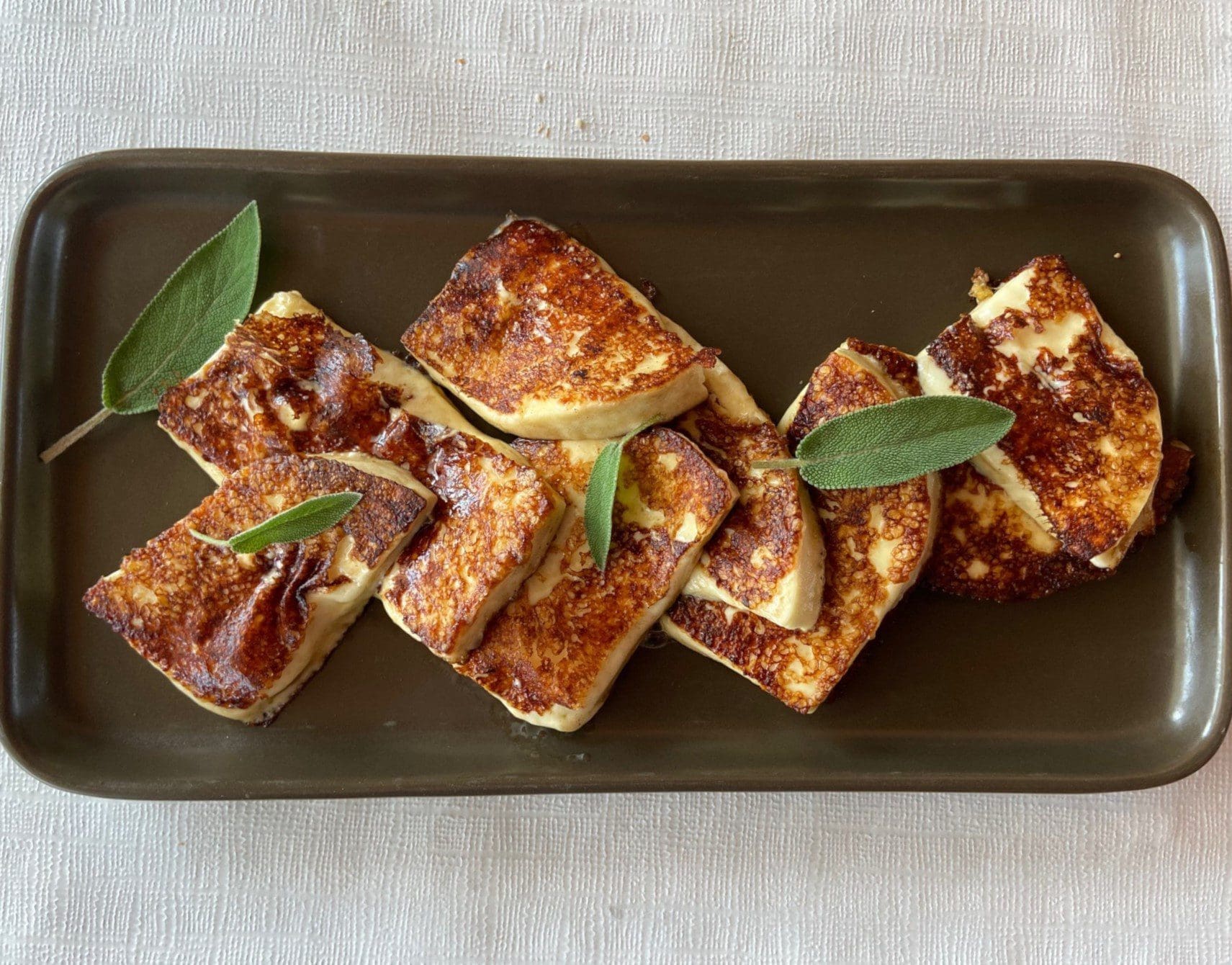 Gastronomic Delight on Menorca Holidays
Mark Bibby Jackson
Posted on 23rd May 2022
Mark Bibby Jackson visits the Balearic island to savour the culinary side of the European Region of Gastronomy you can discover on your Menorca holidays. 
The road from Mahon Menorca to Ciutadella is only 44 kilometres long. By the end of my two days on the Balearic island I will become used to it, but my initial reaction is one of surprise at to how green it is.
Wild pine and olive trees grow freely around here. Our guide Pedro says that if you leave a piece of land unattended for long enough it will become covered with olive trees. Towards Ciutadella, the landscape becomes very flat – and we can see Mallorca across the waters.
Menorca Holidays – Ciutadella
Ciutadella is the second city on the island, and former capital of Menorca before Mahon. We lunch at Aquarium restaurant located in Port Ciutadella next to the boats.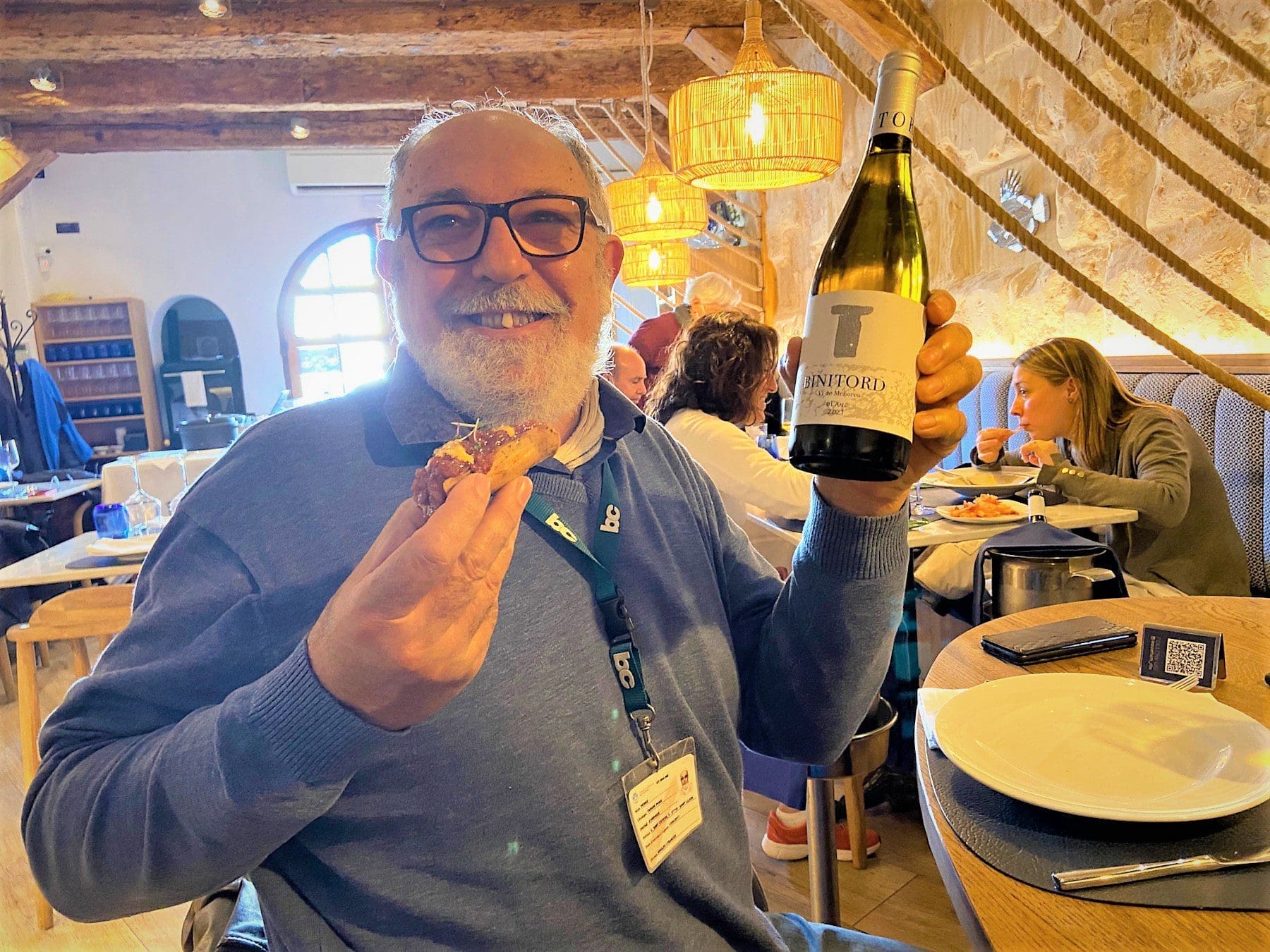 We start with a wonderful tuna tartare served with guacamole on a very thin pastry. The smoky flavours blend perfectly with a Bintord wine that is somewhere between an orange and a white wine – the label says white, but the grape and our taste buds shout orange. This is served with the most amazing fresh prawns, and followed by a casserole made of local fish. I am soon realising why Menorca was declared the European Region of Gastronomy in 2022 along with Trondheim in Norway.
Ciutadella is a pretty town, ideal for walking off the food and wine of lunch. Pedro shows us Cas Comte, the biggest house in the town, built in 1839. On the side of the building in the stucco there are etchings of boats dating back to the nineteenth century drawn by drunken sailors trying to explain which boat they needed to reach.
Although consecrated in 1795 the Cathedral of Menorca was previously the Church of Virgin Mary, built from 1301-1360, and before that a mosque. You can see remnants of its previous faith within the church as well as damage it received during the Spanish Civil War.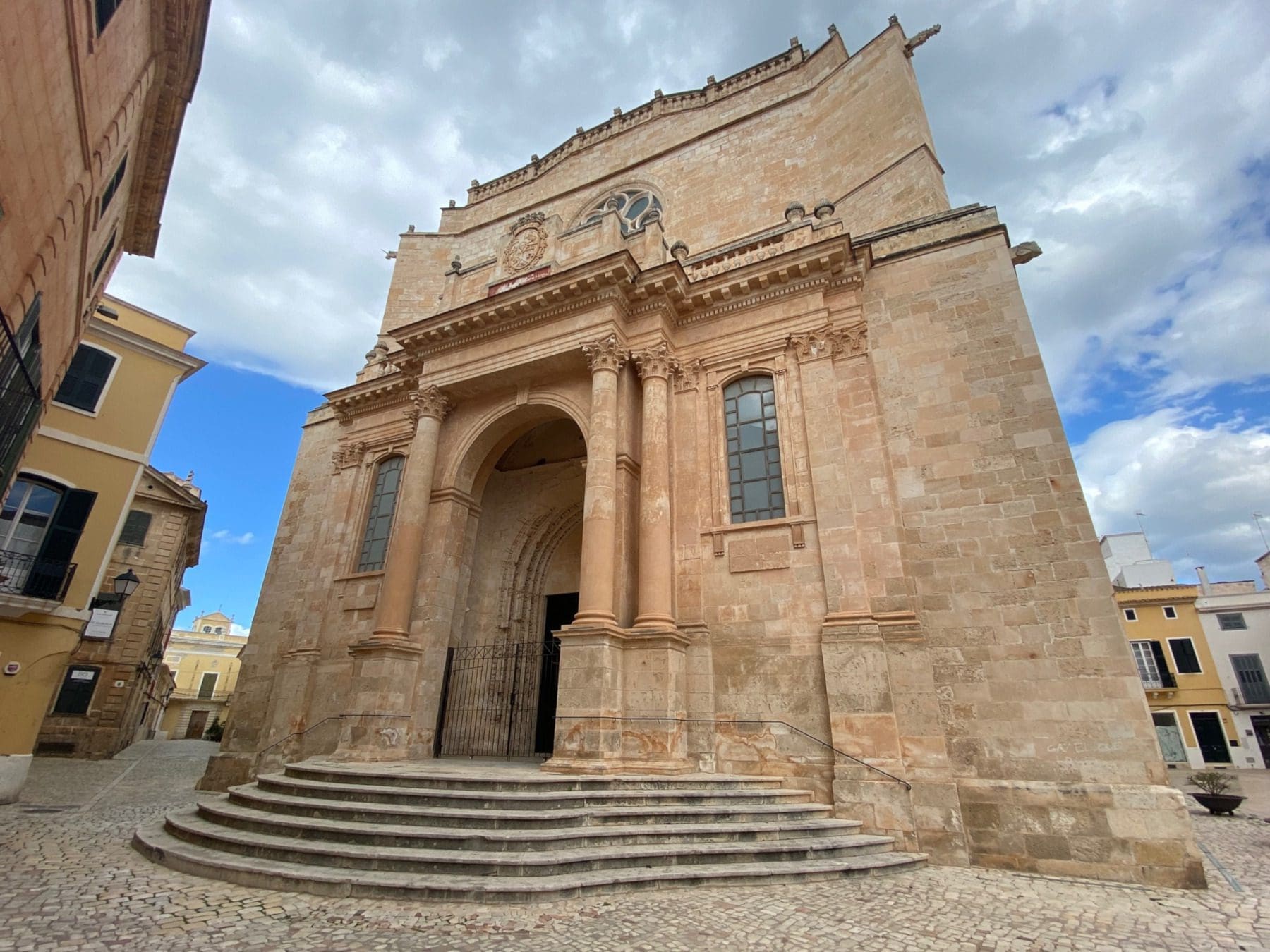 The town has lots of narrow streets with many ancient buildings. The red ones are called British after the sailors who used to paint the houses red as that was the only paint they had on their boats. Red was used to mask the colour of the blood from fighting on deck.
Making Mayonnaise and Cheese
The island's rich cuisine reflects its history. One Menorcan dish called arròs de la terra is known as "Moorish rice", reflecting the Arab occupation of the island in the 10th century. The French arrived three centuries later, before the English colonised the island bringing gin with them.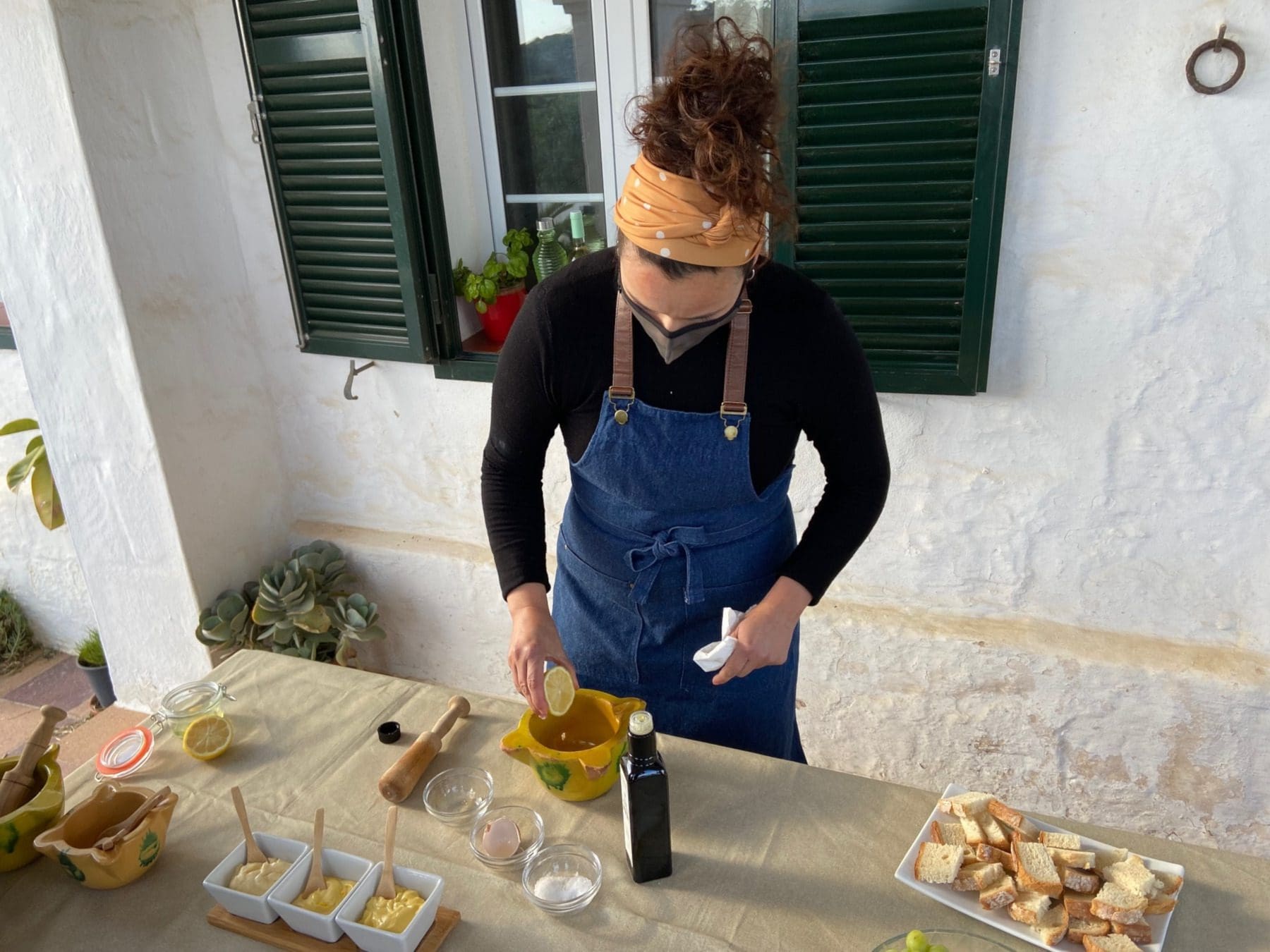 Menorcan cuisine is perhaps best known for mayonnaise or Menorca Mahonesa, which was probably created on the island by a monk in the 18th century. Local history says that it was originally used for medicinal purposes for people with skin complaints.
We take it in turns to create our own mayonnaise at Finca Binillubet agritourism farm. The process is simple. You mix the yolk of an egg with olive oil, adding some salt and lemon to taste. The key is to ensure that the oil and yolk are the same temperature, and to keep stirring as you pour the oil.
Binillubet is part of a cooperative of some 500 farmers that has existed for 77 years. It is only in the last five years that they introduced activities for tourists. After the mayonnaise workshop we are shown how the local cheese is made.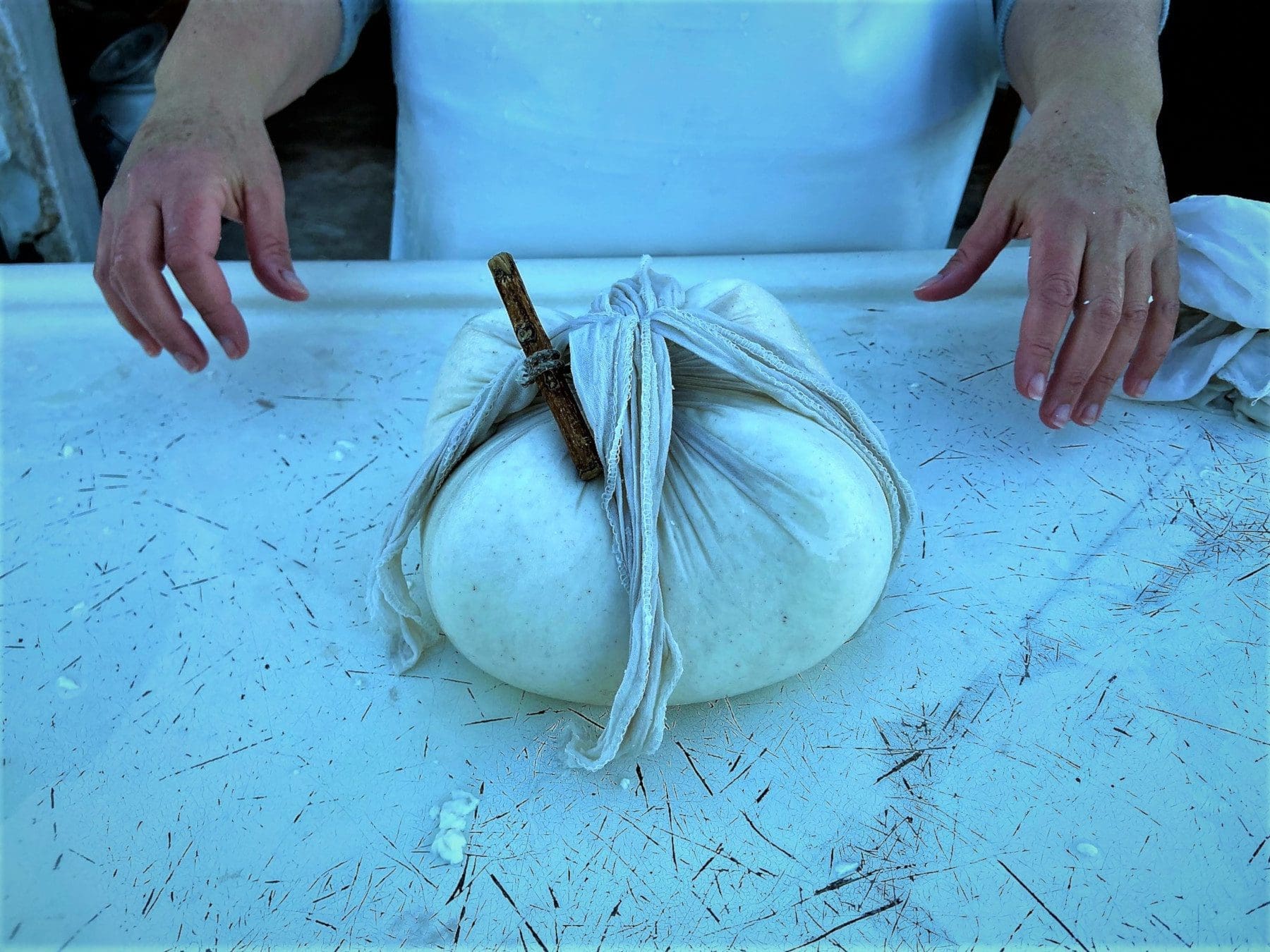 Raw cow milk is filtered through a muslin cloth, left to sit in brine, and then dried. Strict regulations on how Mahón-Menorca cheese is made have been laid down since 1985. We have a quick go at squeezing the serum from the cheese, which is fun, although I do not envy anyone who might purchase my effort.
Craft Beer on Menorca Holidays
After our farm excursion we visit Cova d'en Xoroy, an ancient cave with beautiful sunset views across to Mallorca and excellent cocktails, before heading to Es Moli de Foc for dinner.
Vicent started his small craft brewery 11 years ago, and now has 10 different types of beer. Initially, he talks us through the brewing process in the brewery attached to his restaurant. We then pair the beer with the excellent food. After a lager to amuse our bouche, we try the excellent pilsner which is served with a sea bass ceviche. After this a wheat beer is paired with some amazing baby squid.
The main course is a cod dish presented with beautifully flaky Mahón-Menorca cheese on top. Both presentation and balance of textures and colours are excellent. It goes well with the wheat beer. To conclude we have a white chocolate brownie with heated salty caramel inside, paired with a chocolate stout. Above all else I love the atmosphere of this small bistro, especially the wonderful jazz music of Stéphane Grappelli.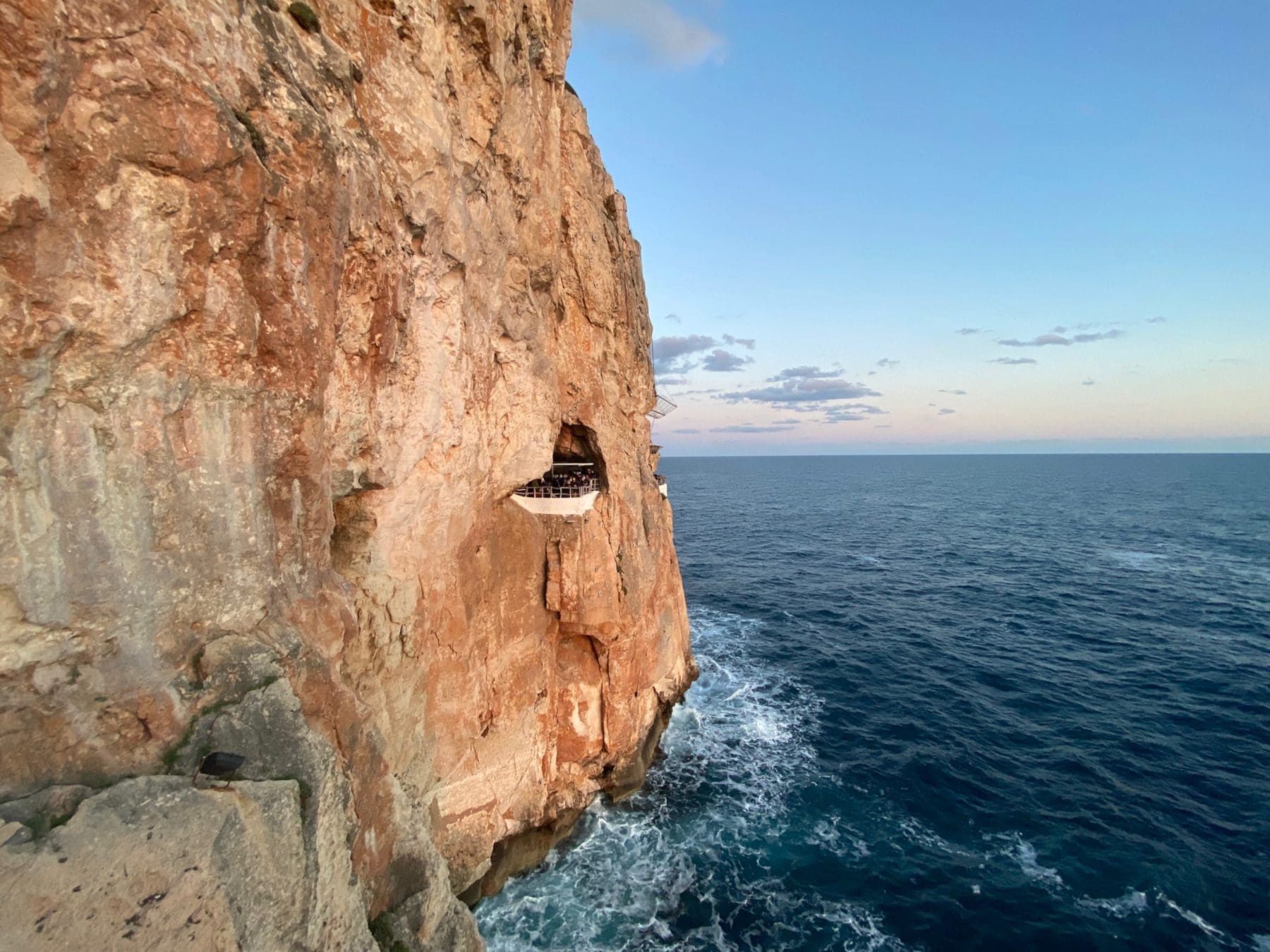 Mahon and Georgetown
Menorca has always held a strong strategic importance possessing the largest natural harbour in the Mediterranean, stretching for some five kilometres, most of which you can see from our hotel Artiem Carlos III in Es Castell.
San Felipe Castle was built by the Spanish in 16th century but when the British occupied the island in the 18th century it became the biggest fortress in the western Mediterranean. At that time Es Castell was known as Georgetown.
Our second day starts with a tour around Mahon. Pedro shows us a statue of Dr Orfila, who was the first to prove a crime by means of an autopsy which detected poison in the body. Born in 1787, a statue stands outside the house in which he was born. The interior of the Theatre of Mahon built in 1829, resembles La Scala in Milan. Outside it stands an interesting statue built in 2000.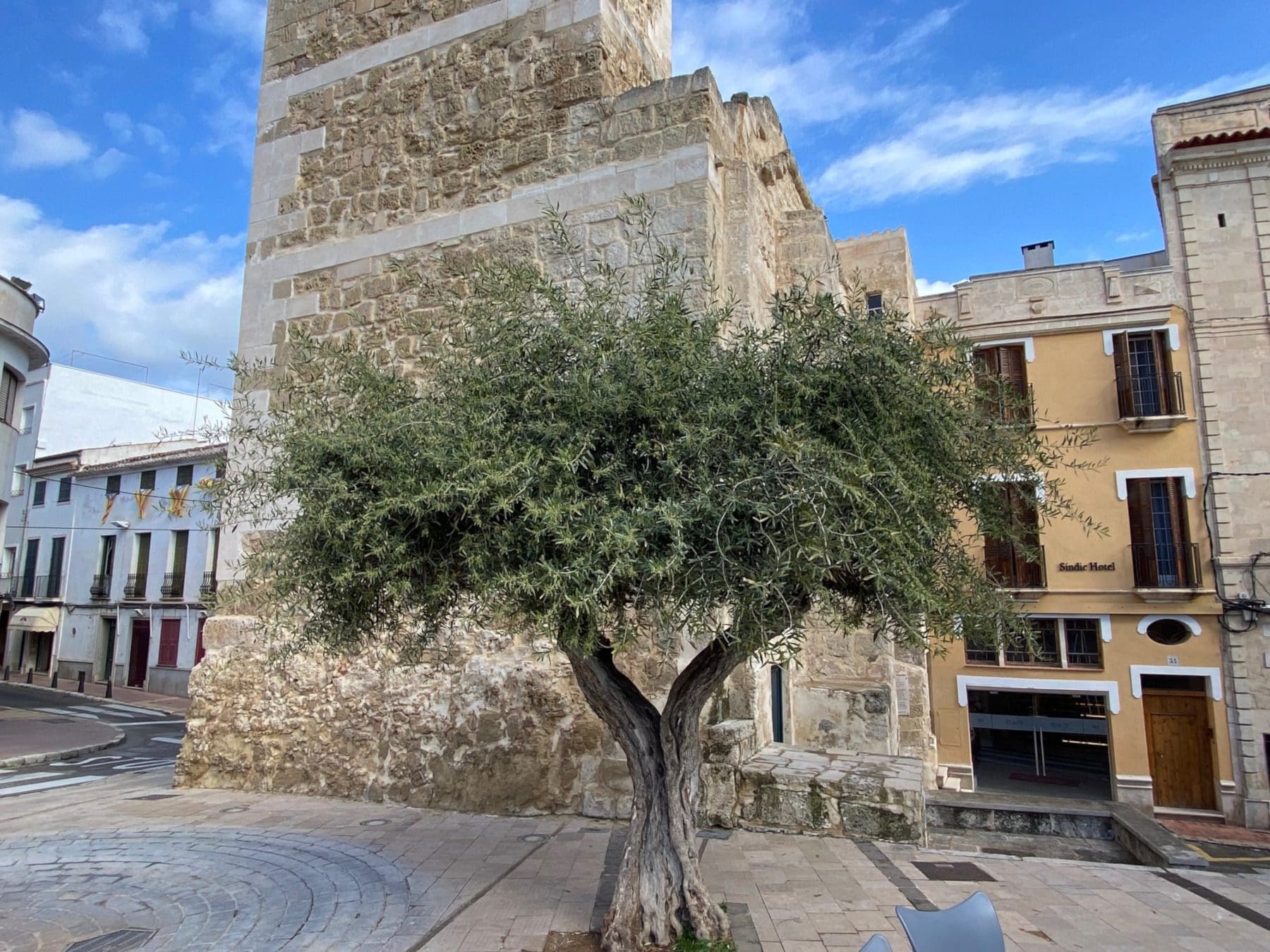 Some of the medieval 14th century wall remains, including the Pont de Sant Roc gate named after the doctor who protected many of the town's inhabitants from diseases in the Middle Ages.
The impressive Church of Santa Maria, built in 1748, dominates the old town close to the medieval market. Inside it is the most amazing organ that dates back to 1810. Nearby the Post Office and other buildings are fine examples of the modernist architecture built towards the beginning of the twentieth century.
Mahon also has a small farmers' market. Joan Luis has been selling his food here with his wife for 11 years. He says that most of the food is organic. We buy some tasty crustel de brisad, a pastry made from a ricotta type of cheese created from the milk serum we had extracted the previous day. Little is wasted on this very sustainable island.
Walking in S' Albufera des Grau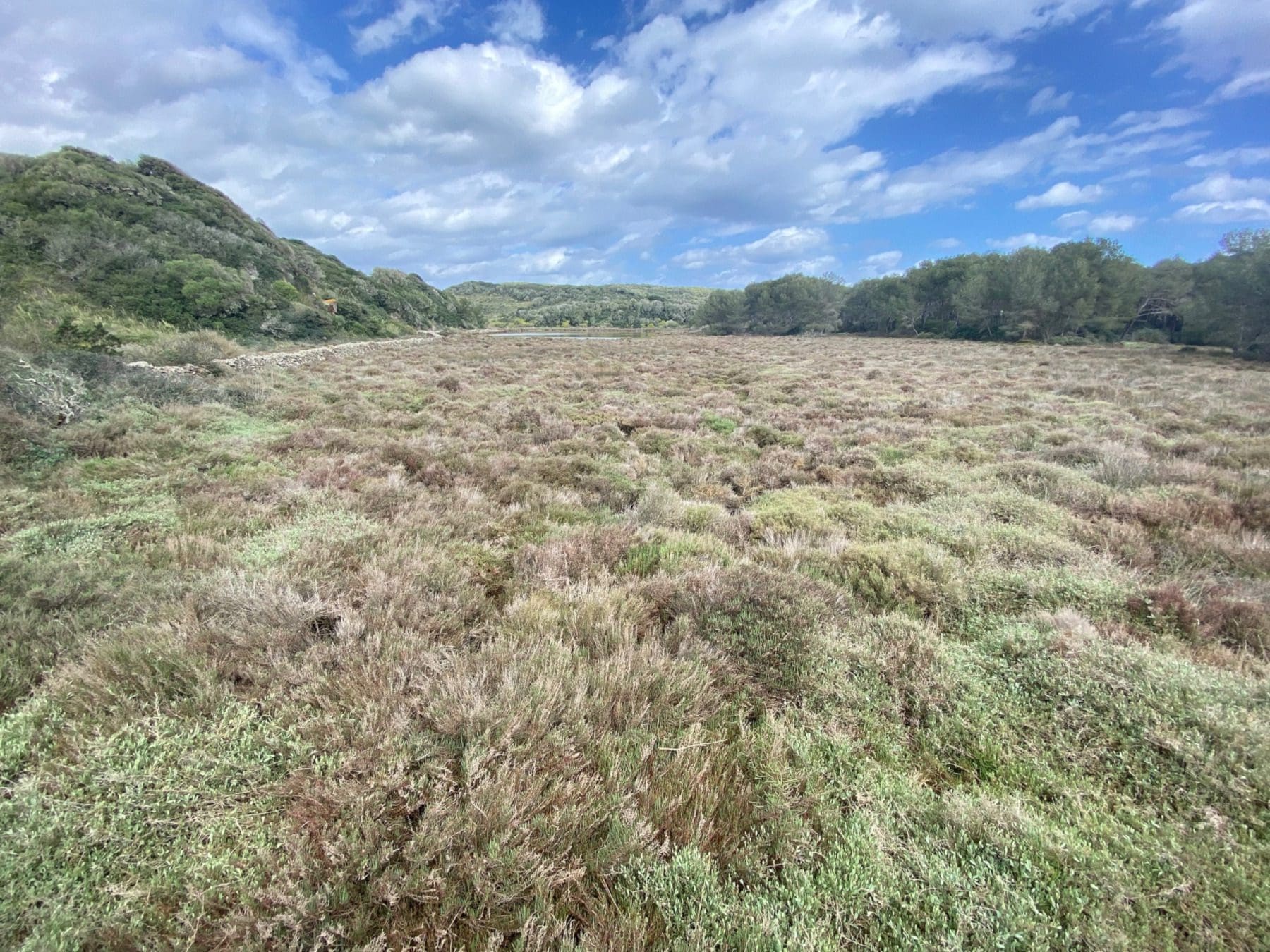 Menorca was declared a natural biosphere park in October 1993. This has protected the island from the massive development of elsewhere in the Mediterranean. You can walk around the Camí de Cavalls in 10 days. The set-up seems similar to when I went walking in Lanzarote in that after a hard day's walk you are picked up each night and taken back to your hotel. There is a plan to cover the whole island with bike lanes.
After Mahon we visit the Albufera des Grau Natural Park. In addition to excellent birdwatching, there are three walks you can take through the park. We just take a short hour's walk along a wooden walkway which similar is similar to the one I encountered in Formentera. It helps to protect the land. The trail is well marked and easy to follow.
We walk to a small beach treading over dead Posidonia left here to ensure the sand does not get washed away. Although not one of the best beaches in Menorca, it provides a pleasant interlude.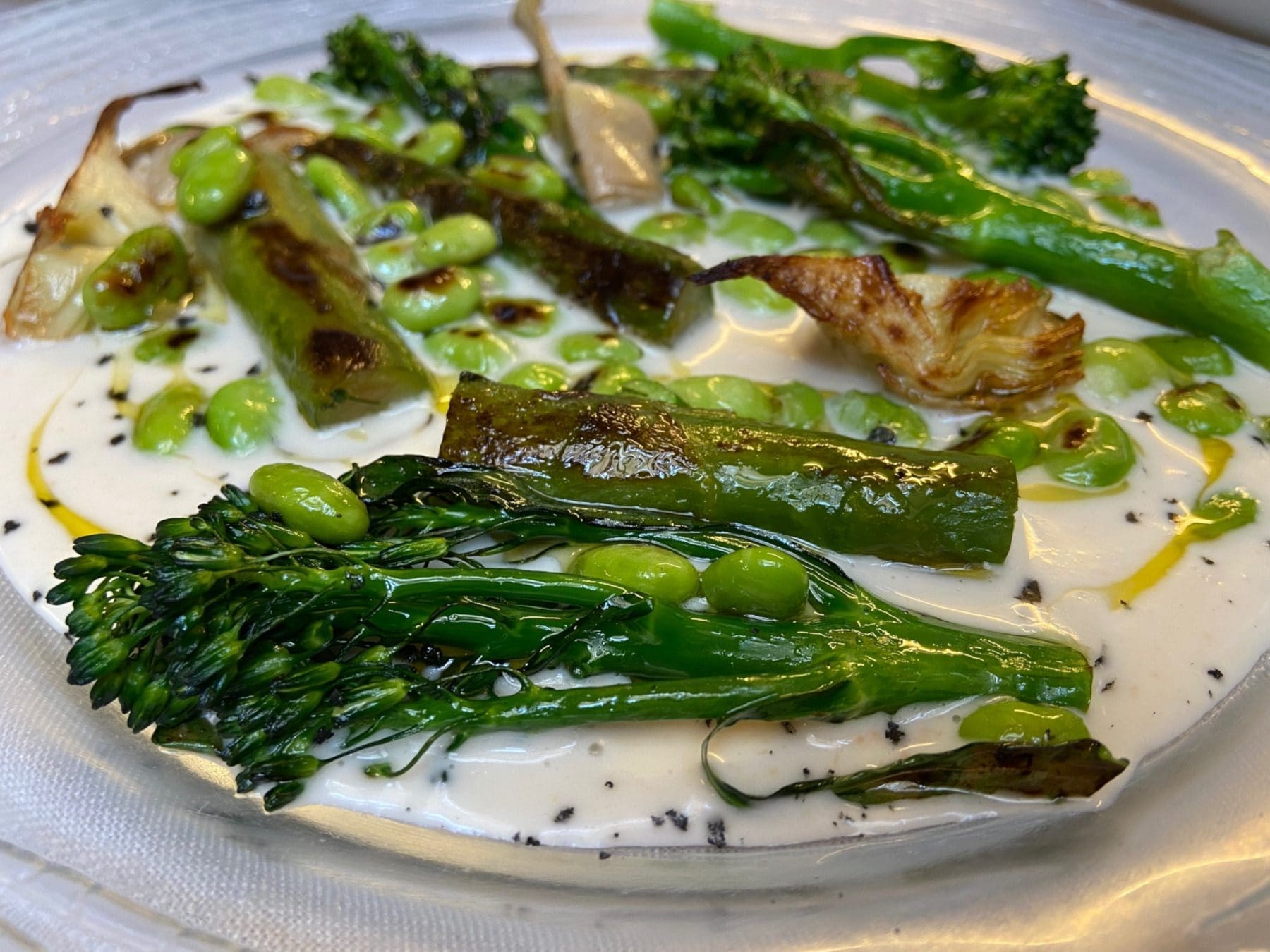 After this we travel back along the old Camí d'en Kane. Built in the 18th century, it cuts through the centre of the island. We stop briefly at Santuari del Toro Monastery. Built in the 18th century at 358 metres it is the highest point on this rolling island. Carmelite nuns from Colombia still worship here. Beside it is an impressive atalaya, a medieval watchtower.
We take lunch at Tast restaurant in Es Mercadal. Once more we are treated to a culinary extravaganza, which starts with tempura prawns, accompanied by leeks with mayonnaise, and artichokes with asparagus. Our main is cod served with pesto and a tomato sauce. This is followed by a chocolate profiterole with neither cream nor ice cream inside – just chocolate. By now I need no convincing that Menorca deserves the European Gastronomy award, as each meal rivals the previous for supremacy.
Walking the Camí de Cavalls
After lunch we visit Binibeca Menorca, a village which seems a trite artificial for my taste before going on a short hike along the Camí de Cavalls by the sea, where I pause to view the magnificent Torre de Alcafar, one of several similar towers along the coastline.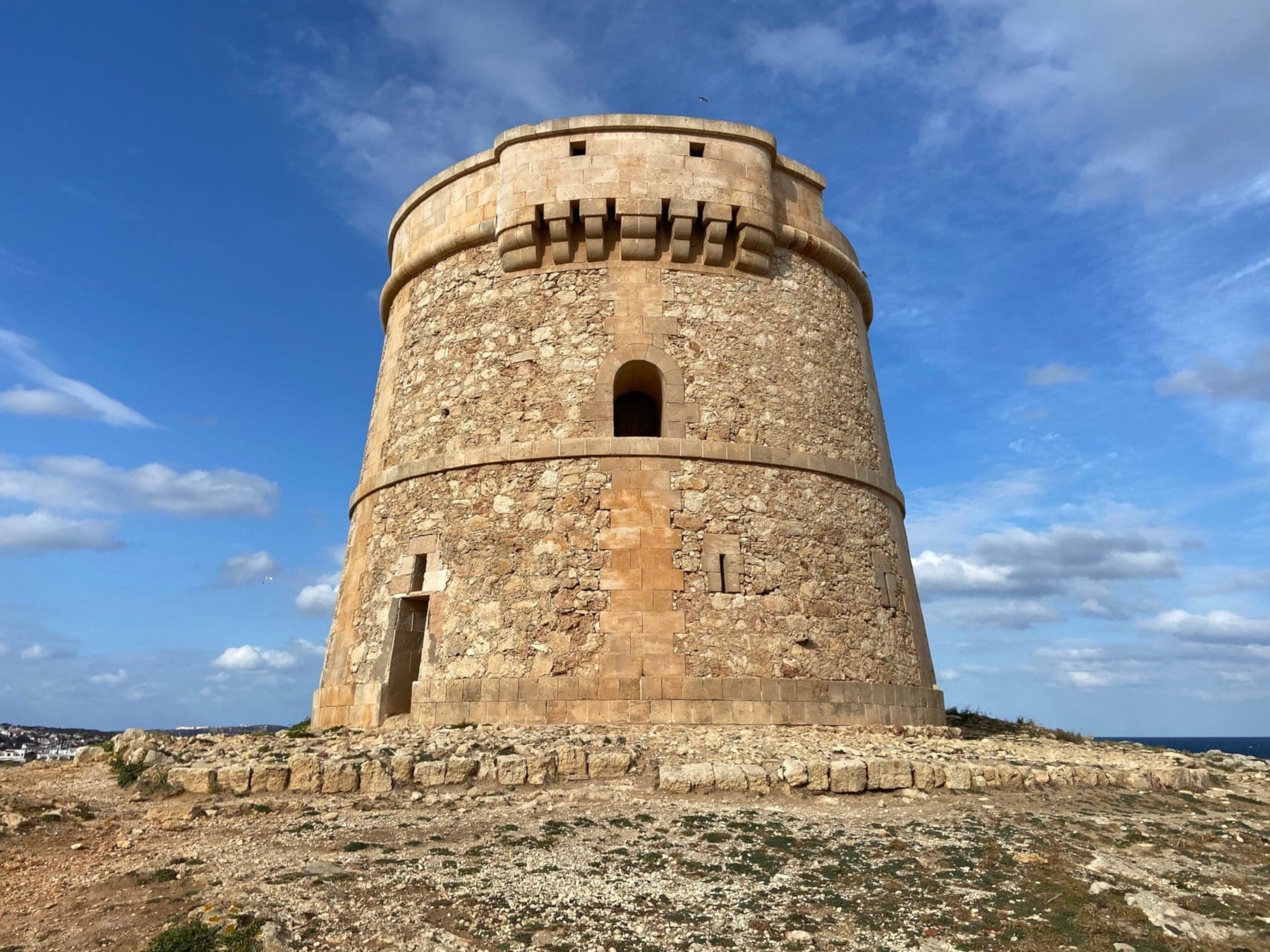 Our dinner is at El Rais restaurant in the harbour at Cales Fonts, Mahon. Here I eat smoked red tuna belly with an implement that resembles a tuning fork, as well as sea bass cooked in the traditional way of sailors in an iron pot, shaken not stirred as 007 might say. This is accompanied by a pinot noir rather than a vodka martini.
A Menorcan Breakfast
Pedro was not happy with the pinot noir, which he felt did not represent value for money. This he puts right when he brings along a bottle of ten-year-old Châteauneuf-du-Pape to have with our Menorcan breakfast at Son Vives the following day. Pedro is a man of many talents, a musician and painter, he imports wine to Menorca from France when not accompanying tourists on their Menorca holidays.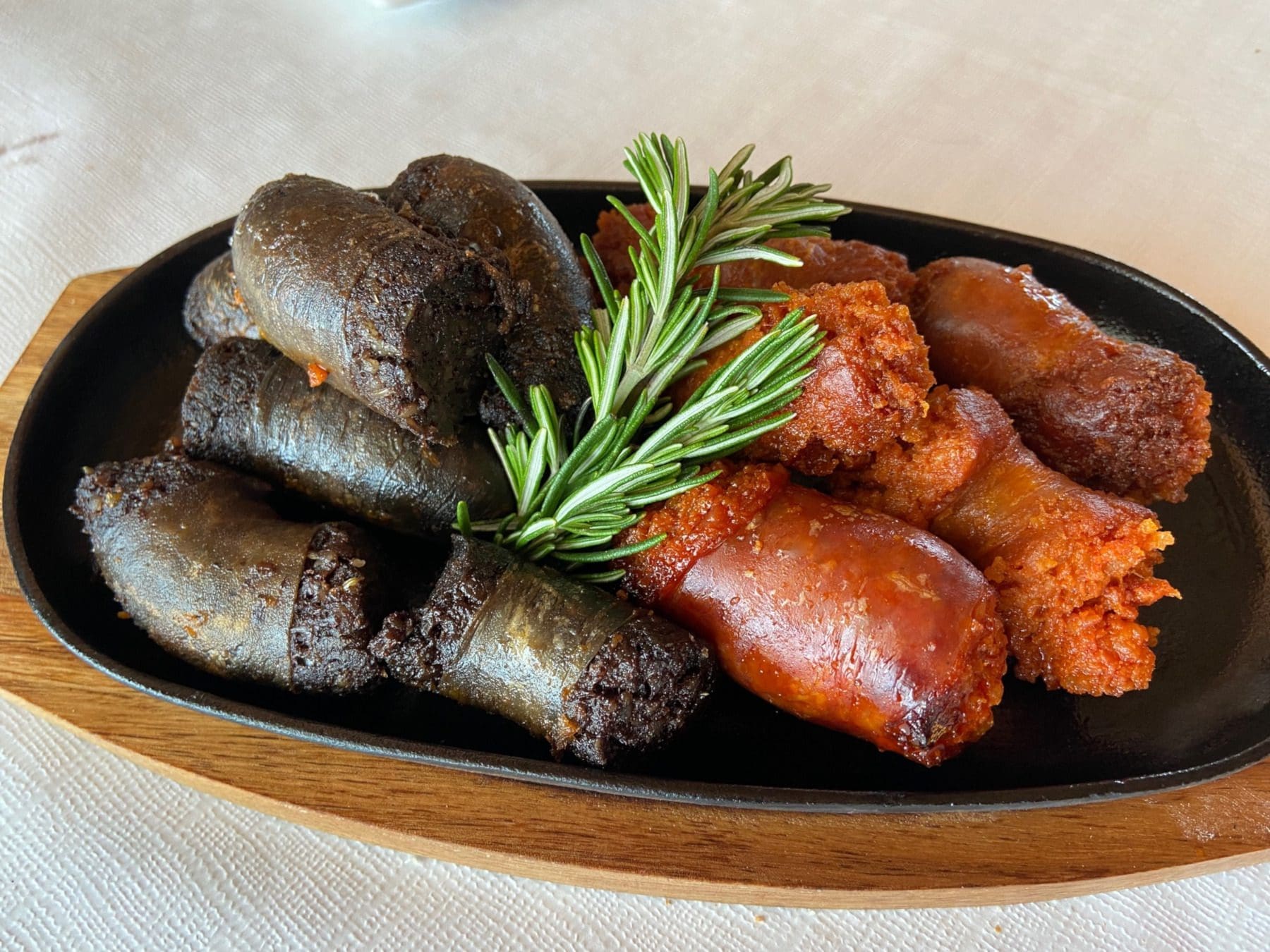 The breakfast is wonderful, especially the fresh laid eggs which taste nothing like the ones you can buy in supermarkets in the UK . We also have some great cheese produced at Son Vives' small dairy, including a grilled cheese which resembled haloumi but was less salty (see main image). All this went very well with the excellent Châteauneuf-du-Pape – breakfasts will never seem the same again.
Son Vives specialises in agritourism. They have twelve excellent rooms where you can stay and enjoy the wonderful views of the island in tranquillity. You can also visit the farm to see the cheese being made or even milk the cows.
Lazareto Island
After breakfast we visit the marvellous Llatzaret in Mahon's Harbour. Between 1817 to 1917 Llatzaret was a quarantine island. Everybody entering Mahon had to stay here. The infected stayed in cages where they were supplied with food and communion, while the heathy lodged nearby in rooms around a courtyard. Even the wheat was placed in quarantine.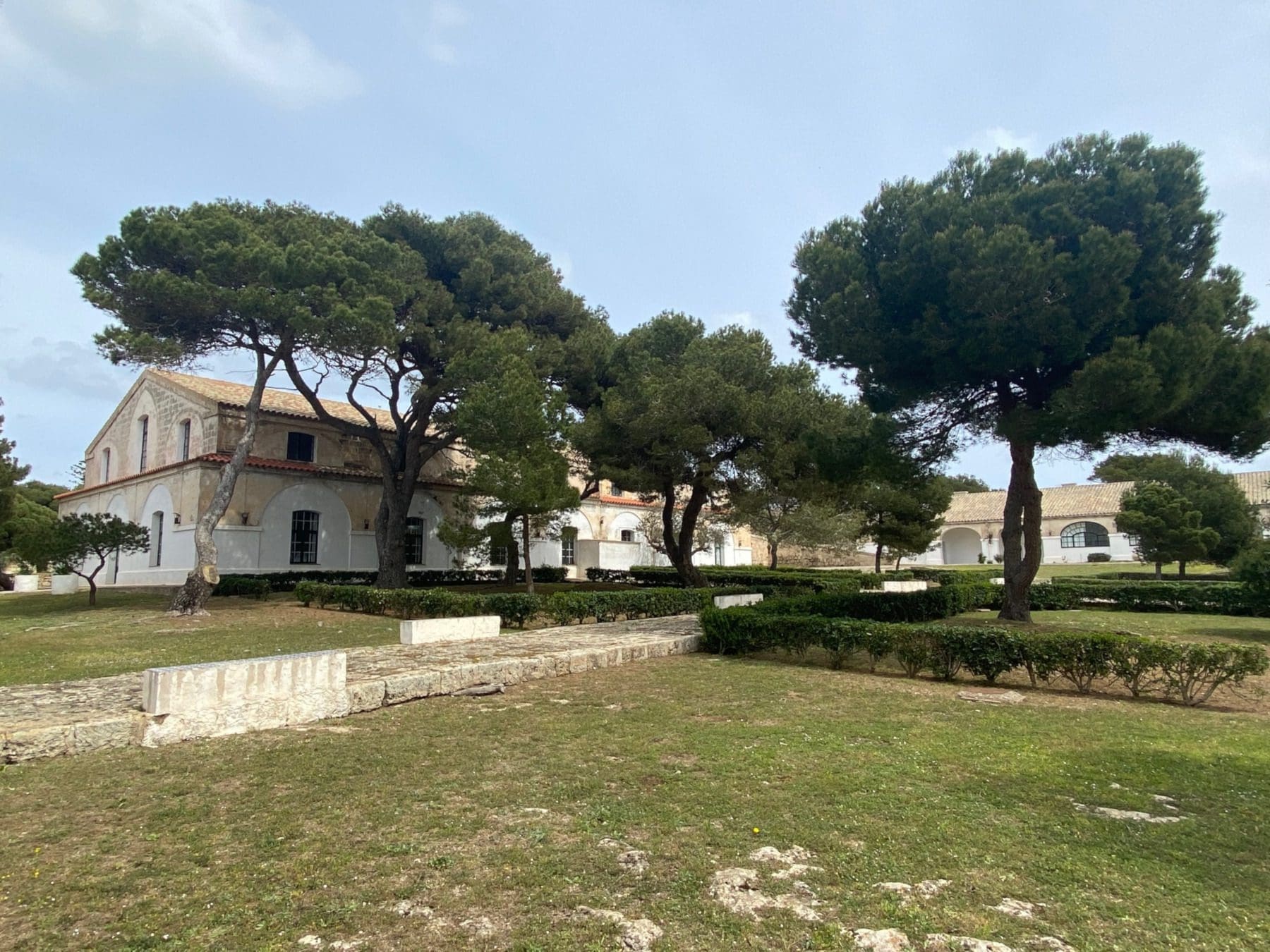 Growing their own food and herbs and with their own water supply the sanatorium was self-sufficient. As the dock is right by the entrance to the harbour there was no contact with the town of Mahon.
Llatzaret really is the most vast complex and very tranquil with just the sound of birdsong. It was built from the rocks from the San Felipe Castle. From its watchtower you can see the area where the castle was built – an obelisk marks its centre.
Wine Tasting at Torralbenc Vineyard on Menorca Holidays
En route to our final gastronomic treat at the Torralbenc winery, Pedro has one final surprise for us. We stop at Trepuco, a Talayotic settlement.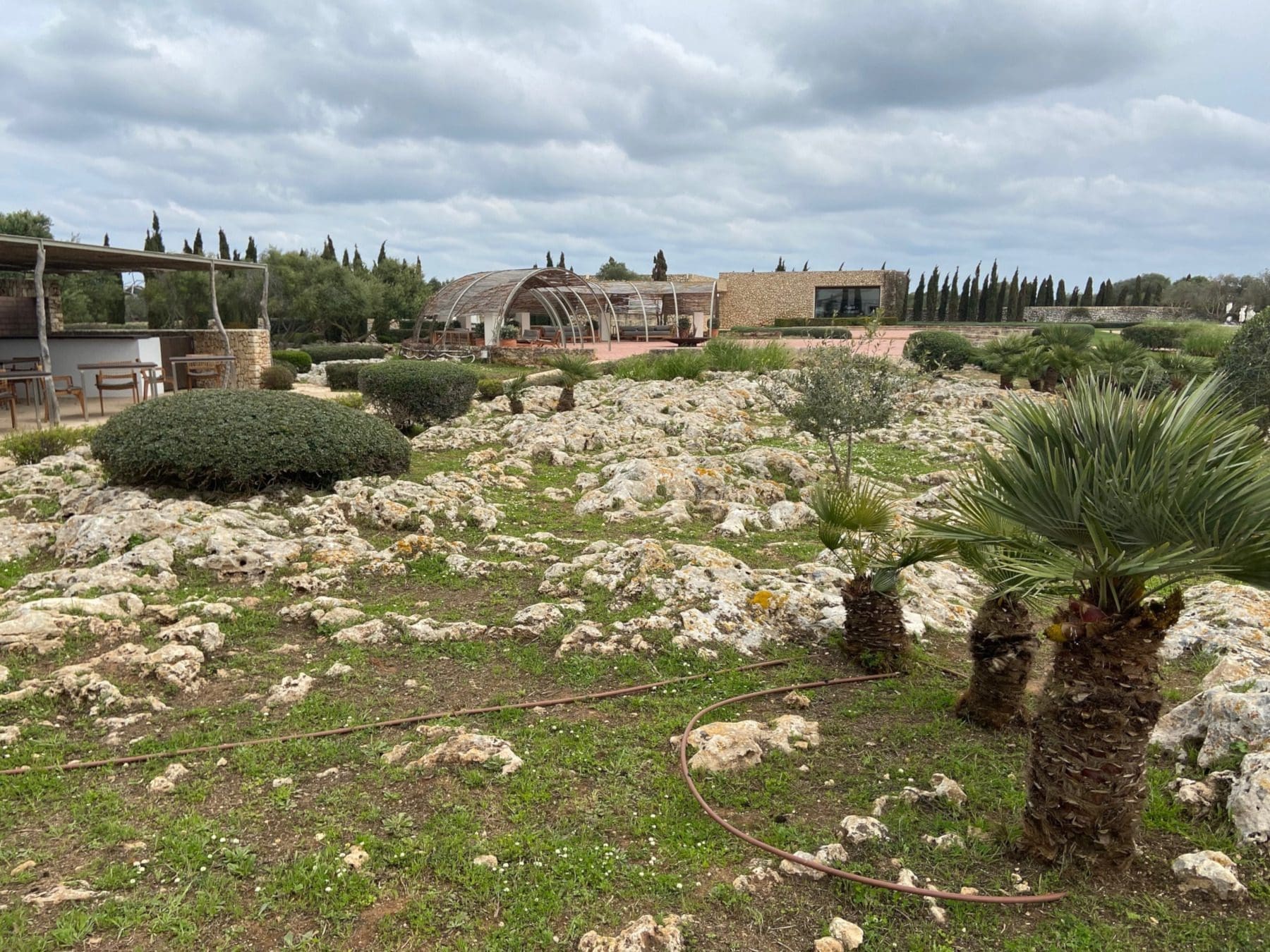 There are more than 1,500 prehistoric sites on Menorca, mainly in south. The 26-metre diameter watchtower at Trepuco dates back to 800BC while the adjoining sacrifice temple was built a few hundred years later. Here they slaughtered kids and lambs.
It is quite remarkable that there is a vineyard at Torralbenc, which also has 27 rooms as well as a restaurant and spa. To plant the initial vines in 2005 they had to dig their way through the sheer rock that lay beneath the fields of the abandoned farm.
They only produce some 40,000 bottles of wine each year at Torralbenc, as the emphasis is very much on quality over quantity. After lunch, which includes an excellent raw scallops and pea sauce, we have a tour of the vineyard and wine tasting, a perfectly relaxing way to conclude our two gastronomic days on Menorca.
---
Menorca Holidays Photo Gallery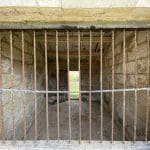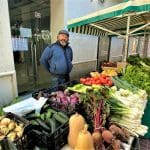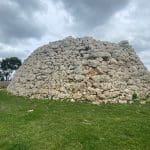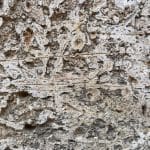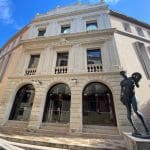 ---
Menorca Hotels
Looking for a hotel on your Menorca holidays? I was really impressed by our Menorca hotel, the Hotel Artiem Carlos III. One of the adult only hotels in Menorca, it is B Corp certified and has signed up to the Unesco sustainable travel pledge through Expedia. There is a total lack of plastic in the hotel. The hotel has a pleasant sauna in the spa which was free. If the swimming pool is not to your taste you can take a quick dip in the harbour easily accessed by some steps. When you are considering where to stay in Menorca, I suggest you consider the Artiem Carlos III.
Menorca Flights
The trip was coordinated by Vueling to celebrate its new London Gatwick routes to Spain which include Menorca, and the Menorca Tourist Board. Vueling has flights to Menorca from London Gatwick starting from £25.99. The flight time to Menorca from London is approximately two hours. Alternatively if you wish to travel to Menorca by sea, there is also the ferry from Barcelona to Menorca. Mark offset his flight with Trees4Travel.
Weather in Menorca
The weather in Menorca is mild in the winter averaging 14C to 15C, rising to 30C in the summer months. Perhaps the best time to visit for your Menorca holidays is during spring and autumn when the island is less crowded that during the summer months, but less places are closed than in the winter.
---
More Things to Do in Menorca
For all Menorca info and information for your Menorca holidays visit the website of the Menorca Tourist Board. All photos, unless stated, by Mark Bibby Jackson.
Mark Bibby Jackson
Before setting up Travel Begins at 40, Mark was the publisher of AsiaLIFE Cambodia and a freelance travel writer. When he is not packing and unpacking his travelling bag, Mark writes novels, including To Cook A Spider and Peppered Justice. He loves walking, eating, beer, isolation and arthouse movies, as well as talking to strangers on planes, buses and trains.