Sword and Sandals' Experience in Historic Chester
Marion Ainge
Posted on 5th May 2022
Marion Ainge finds her Gladiator and delves into Chester's Roman history.
I like to bring back a souvenir from my travels.
But I realise the Roman centurion, who shows me the archaelogical remains and ruins of Roman evidence in Chester, won't fit into my suitcase. Although Centurio Pertinax of the 20th legion, aka former archaeologist Jon Easton, 57, may not match the gleaming, oiled, muscle and sinews' image of Russell Crowe in Gladiator, he makes up for that with his expert knowledge of Roman heritage.
Attracting lots of interested stares, we walk to the site of Britain's oldest amphitheatre, where authentically-clad, sharp sword-bearing Centurio Pertinax explains that gladiatorial combat was staged at funerals and other religious occasions, mainly by slave owners to demonstrate wealth. The Roman Garden displays some of the original pillars, stones and floor supports of a Roman Bath House.
Oddfellows Hotel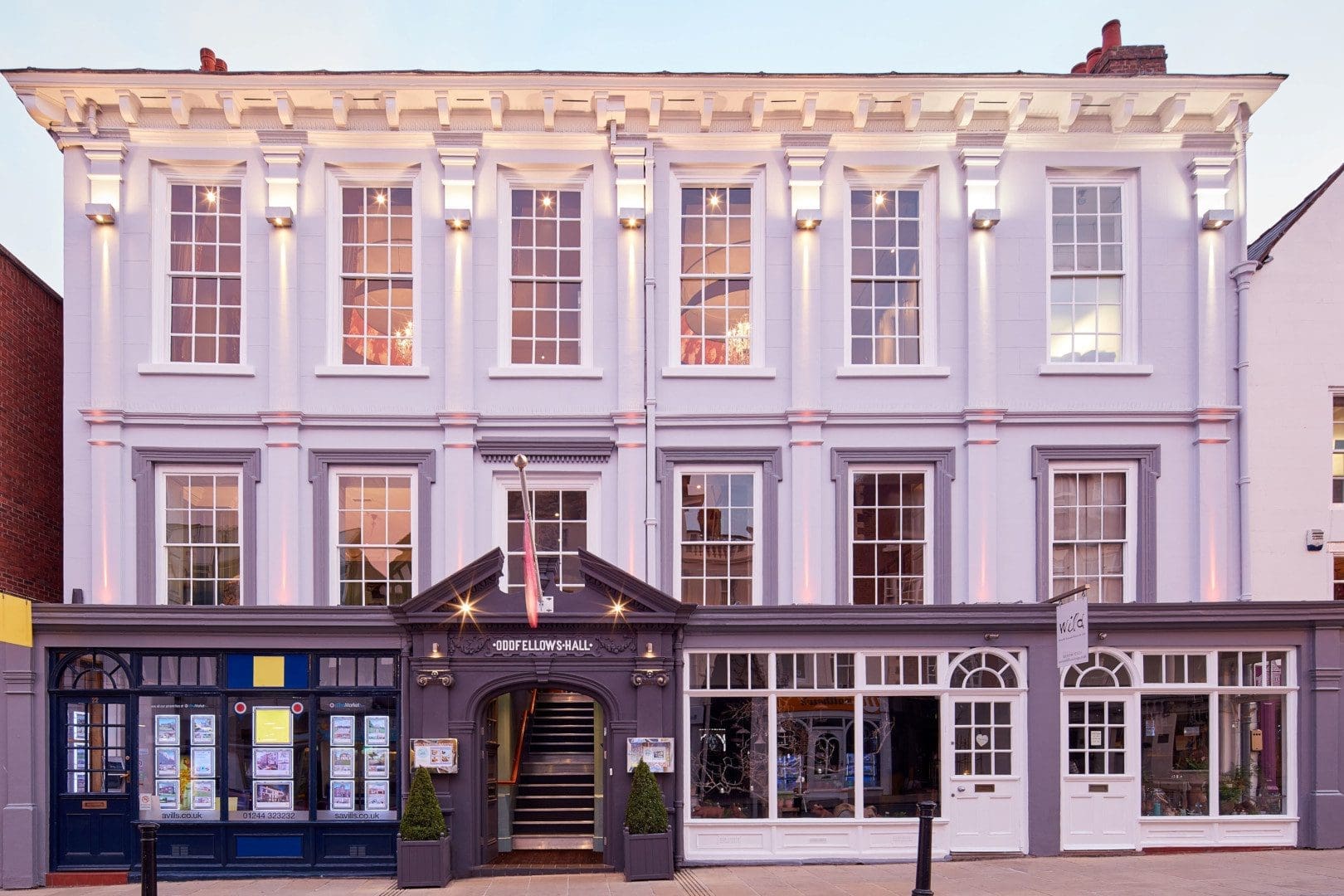 Our base is quirky Oddfellows Hotel, a city centre Georgian townhouse in Chester's Lower Bridge Street. It's bold and colourful, boutique, unique and stylish with loads of character. Relaxed and chilled is the mode. Smiling staff are friendly and helpful.
The restaurant boasts statement wallpaper, a living moss wall and full width windows, enabling views over the Secret Garden – a great area for afternoon tea or a pre-dinner aperitif. This surprisingly spacious, sheltered part of the hotel is divided into different, attractively-planted areas, some with canopies, others (The Sheds) are open-fronted, wooden structures. Outdoor fires provide winter warmth. A roof terrace is accessible for weddings or private parties.
The restaurant is open every day, featuring locally sourced ingredients on the menu in the main. At dinner, we each choose a 10oz flavoursome, juicy rump steak and peppercorn sauce, served with grilled tomato and watercress. A bottle of La Mura Sicilian grillo goes down a treat. My Eton Mess dessert looks and tastes divine, crunchy meringue mixed with fresh cream envelopes strawberries, blackberries, raspberries and edible flowers.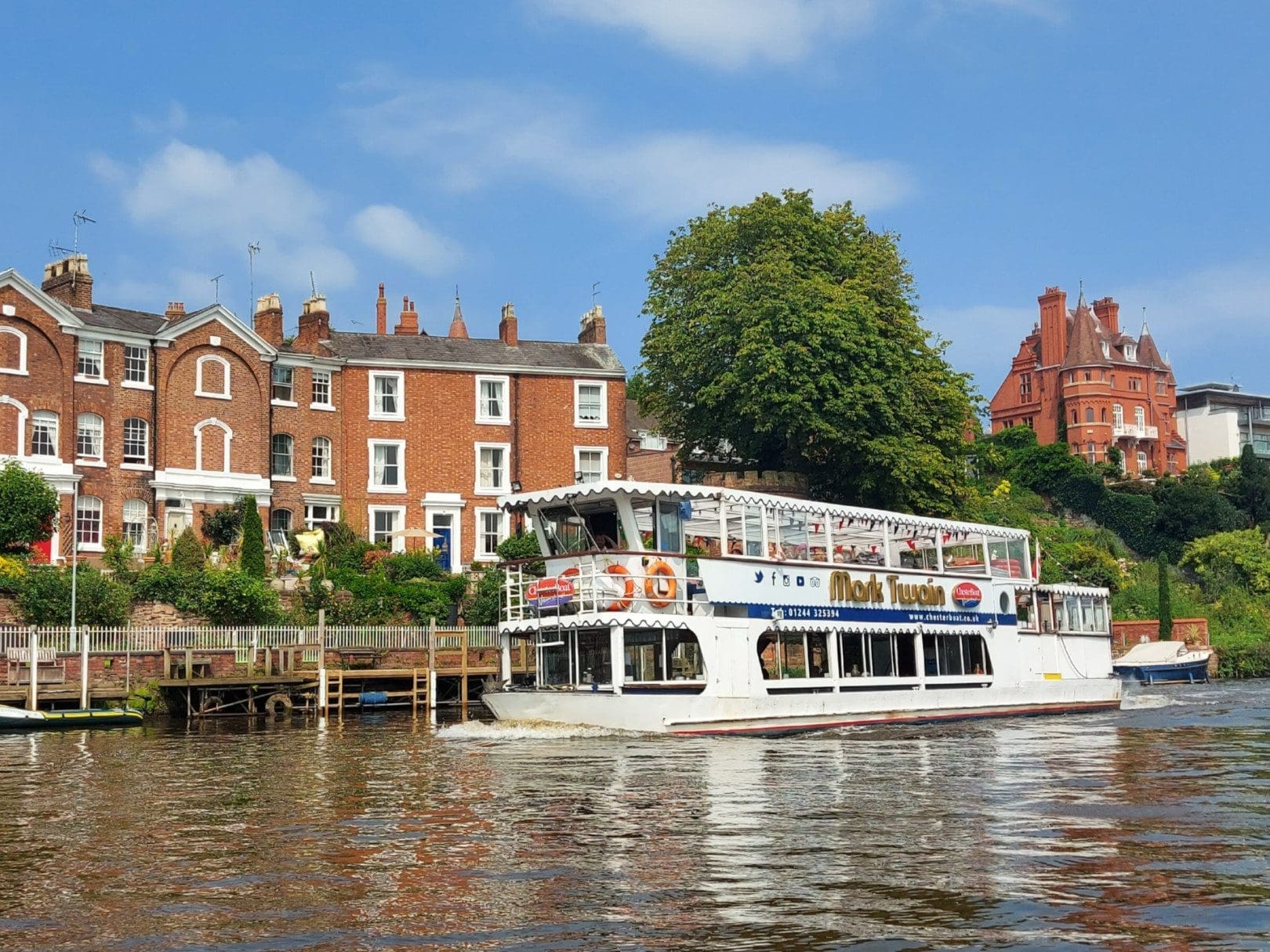 Our bedroom, one of 22, is accessed by its own staircase. A Victorian-style, free-standing bath is placed a few feet from the bed. But when sharing with someone you're not .. er … on close terms with, thankfully, there's also a large shower in the en-suite area. Cool, white, cotton bedding, smart TV, Roberts retro radio and Nespresso machine add to guests' every comfort. Additionally, five, two-bedroom, self-contained apartments sited next to the river bed, with parking facilities, are ideal for family city breaks. For hotel residents, discounted NCP spaces are available two minutes' away.
Cruising in Chester
Chester is quite a small city and most attractions are located within a 10-minute walk of the centre.
On a half-hour cruise along the River Dee, the boat passes impressive properties, some with a terraced garden where steps lead down to a boat house and the waterside. Take the two-mile walk of the old city walls and admire the beautiful heritage of Chester, a conservation area for more than 50 years.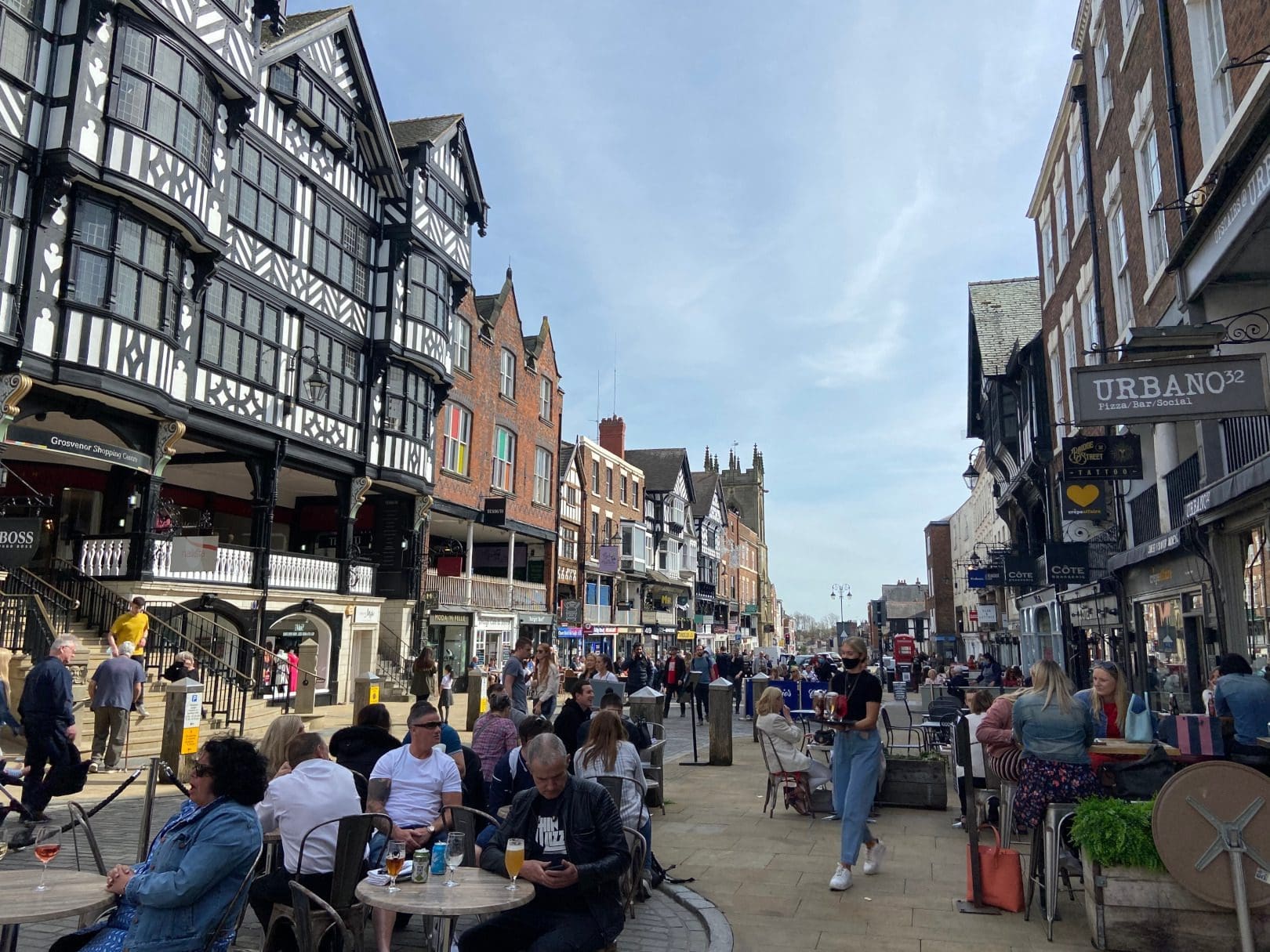 The 700 year-old, two-tier medieval arcades, known as The Rows, house independent and high street shops. The country's second most-photographed clock, after Big Ben, is Chester's ornate Eastgate Clock, built to commemorate Queen Victoria's 1897 Diamond Jubilee.
Sick to Death of Chester
Dating back to a time when England was ravaged with disease, the Sick to Death museum relays a gory story of illness and medicine through time. It covers the Black Death and Bubonic Plague, and includes graphic autopsy models, details of early surgical procedures and more. Boils were lanced, cataracts removed with a sharp, pointed instrument, amputations performed without anaesthetic – a grisly business.
Grosvenor Park is a grade II registered, green flag, award-winning, 20-acre park dating back to 1867. There's a café, a miniature train ride and play area for children. In the summer, Storyhouse presents pop-up theatre productions. The dynamic performance of The Merry Wives of Windsor sparkles with pop songs, jolly japes and high energy from a talented young cast.
Food in Chester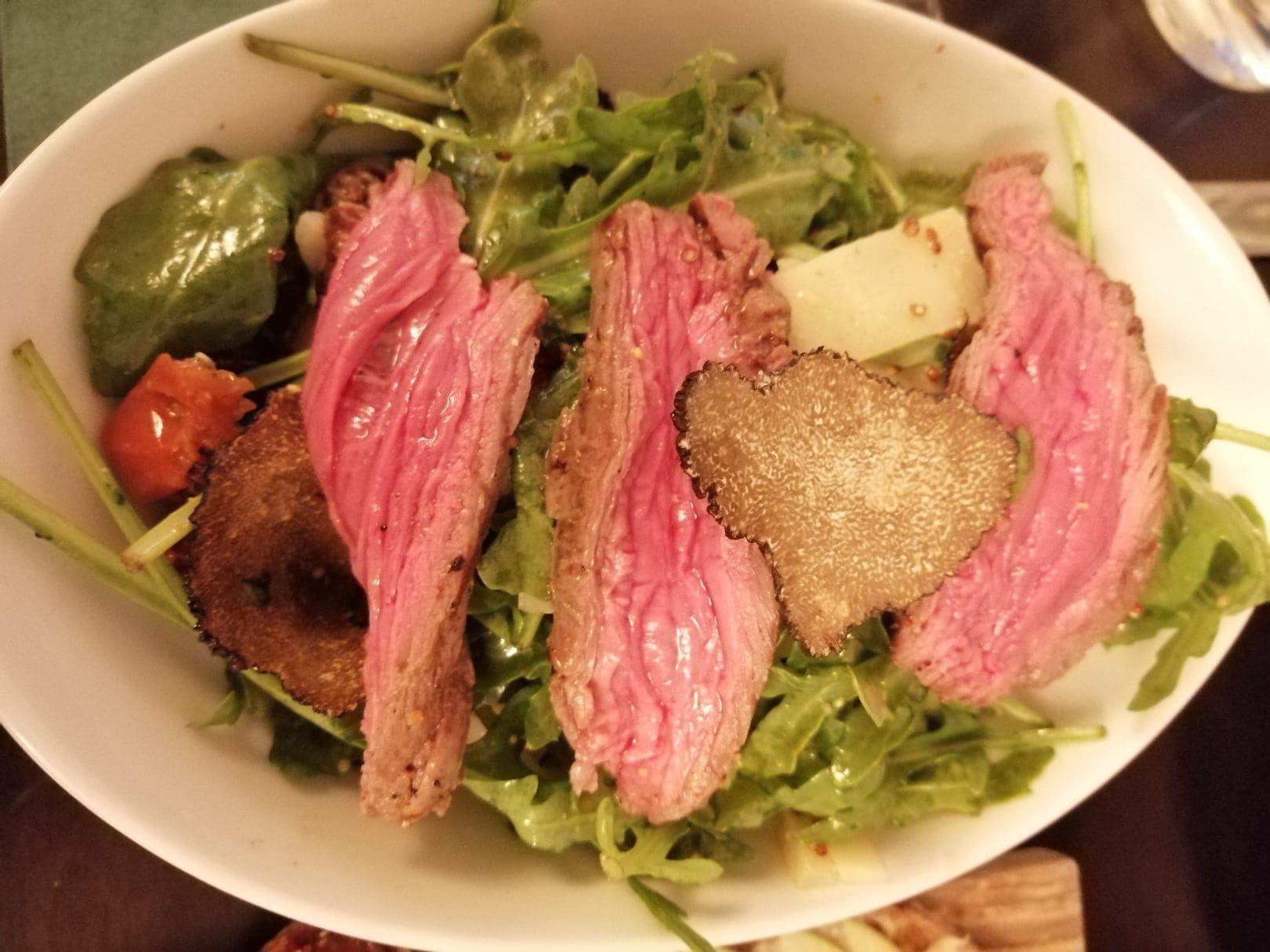 Chester is a foodie heaven offering almost every type of restaurant. Via a staircase to the top level of The Rows, a left turn reveals Godstall Lane and an almost Mediterranean ambience.
On what is described as the "most romantic street in Britain" is The Green House. Bijou and chic, it's owned by Italian-born Max and his partner April, who proudly present the most exquisite tapas dishes inspired by regions of western and eastern Europe.
We select six plates to share and savour a bottle of viognier. The pan-seared king scallops on cauliflower purée, with crispy pancetta and pomegranate rival the beef tagliata (sliced), bavette served pink on a rocket salad with truffle, percorino cheese, sun-blushed tomatoes and mustard dressing, for our dish of the evening. We declare Beef Tagliata the worthy winner and take the 10-minute walk back to Oddfellows hotel for a nightcap in the Secret Garden.
---
Hotel in Chester
The Old Fellows Chester costs from £99 per night for B&B.
More information on Chester
Marion Ainge
Independent and ready to go! North West UK-based travel journalist (former newspaper women's editor/columnist) loves life and new adventures.