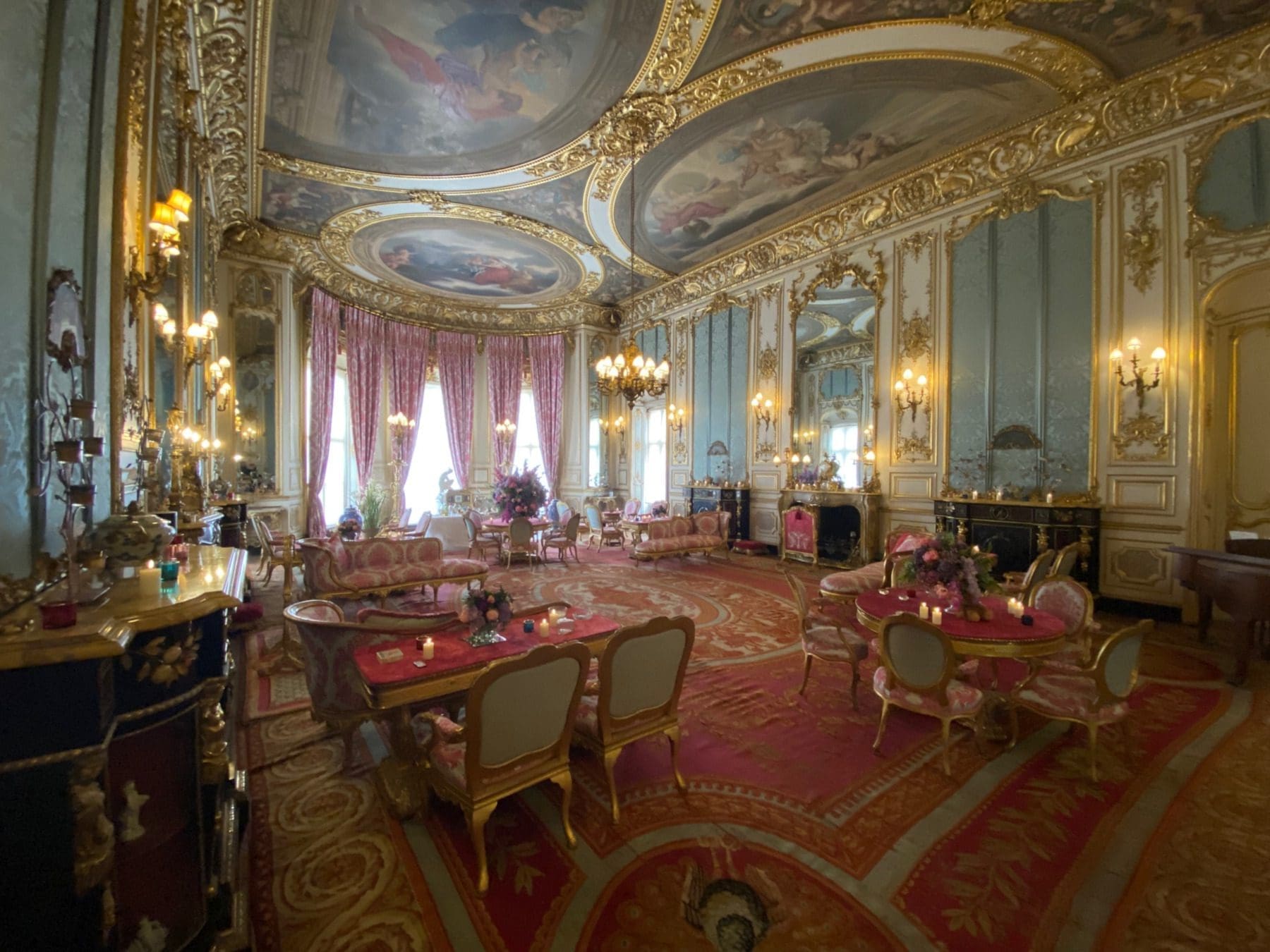 5 Things to Do in Leicester: Richard III, Stilton and Pork Pies
Mark Bibby Jackson
Posted on 26th Jun 2022
Mark Bibby Jackson discovers the varied things to do in Leicester, from discoverng a Car Park King, to eating pork pies and stilton.
Ninety minutes is all it took for the archaeological team to discover the bones of Richard III beneath a car park in the centre of Leicester in 2012.
The team believed the former king's remains were buried in the choir of the Greyfriars Abbey which they calculated was underneath the school car park, but precisely where his remains lay was pure guess work. As the digger ploughed through the car park's tarmac they soon struck bone, and the dig was promptly halted. Then followed a painstaking process when the bones were carbon dated and subsequently DNA tested against two surviving descendants of Richard on the maternal line – one in Canada and the other in New Zealand, who neither knew of their royal ancestry nor of each other's existence – before it was finally proven that the bones were that of the Car Park King Richard.
1           King Richard III Visitor Centre Leicester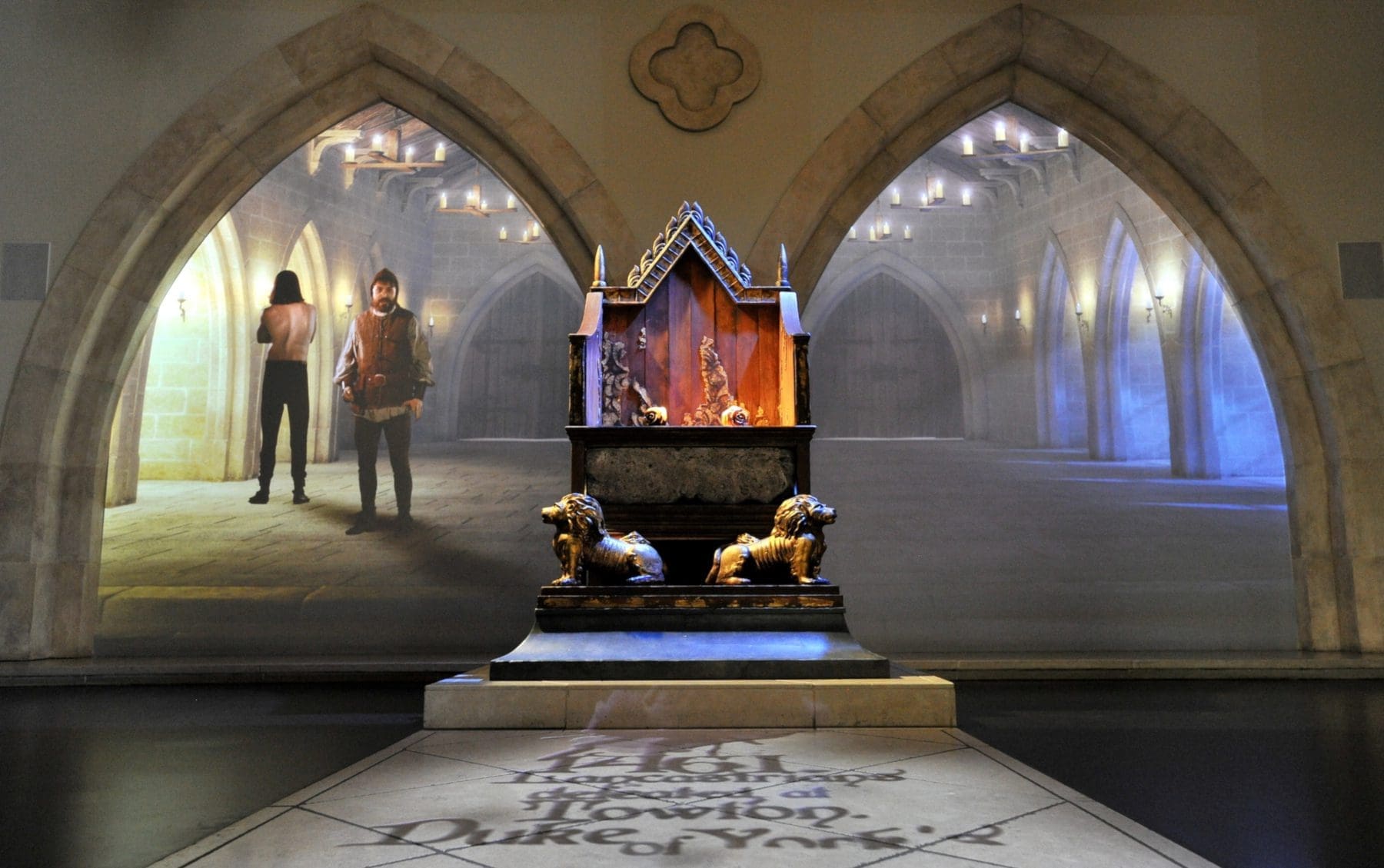 All this I discover on my visit to the King Richard III Visitor Centre which opened in 2014 on the site where Richard's shallow grave was excavated. It is the highlight of my brief sojourn in Leicester.
History has not been too kind to King Richard. Whether he was responsible for the death of the Princes in the Tower we will probably never know, although he was nowhere near as bad as depicted by Shakespeare. Richard removed a lot of benevolences so that more rich people paid taxes, and he also established the basis for the appeal system, I learn on my tour. However it is the hump-backed Richard III of Shakespeare that will survive forever in our memories. Interestingly, Richard did have scoliosis and therefore a curvature of the spine.
The centre adopts a balanced approach to Richard showing both his depiction post death as well as battles during his life. A fearsome fighter it is likely that he was one of the last left standing at the Battle of Bosworth, although whether he clamoured for his horse is unknown. What is certain is that his body was paraded back to Leicester, where he had stayed on the eve of the battle in August 1485. He was then discarded in a grave in the abbey on the orders of Henry VII, who was the grandfather of Elizabeth I upon whose patronage Shakespeare was dependent. So, it is hardly surprising that the Bard gave Richard such an unfavourable characterisation.
2           Leicester Guildhall and Wygston's House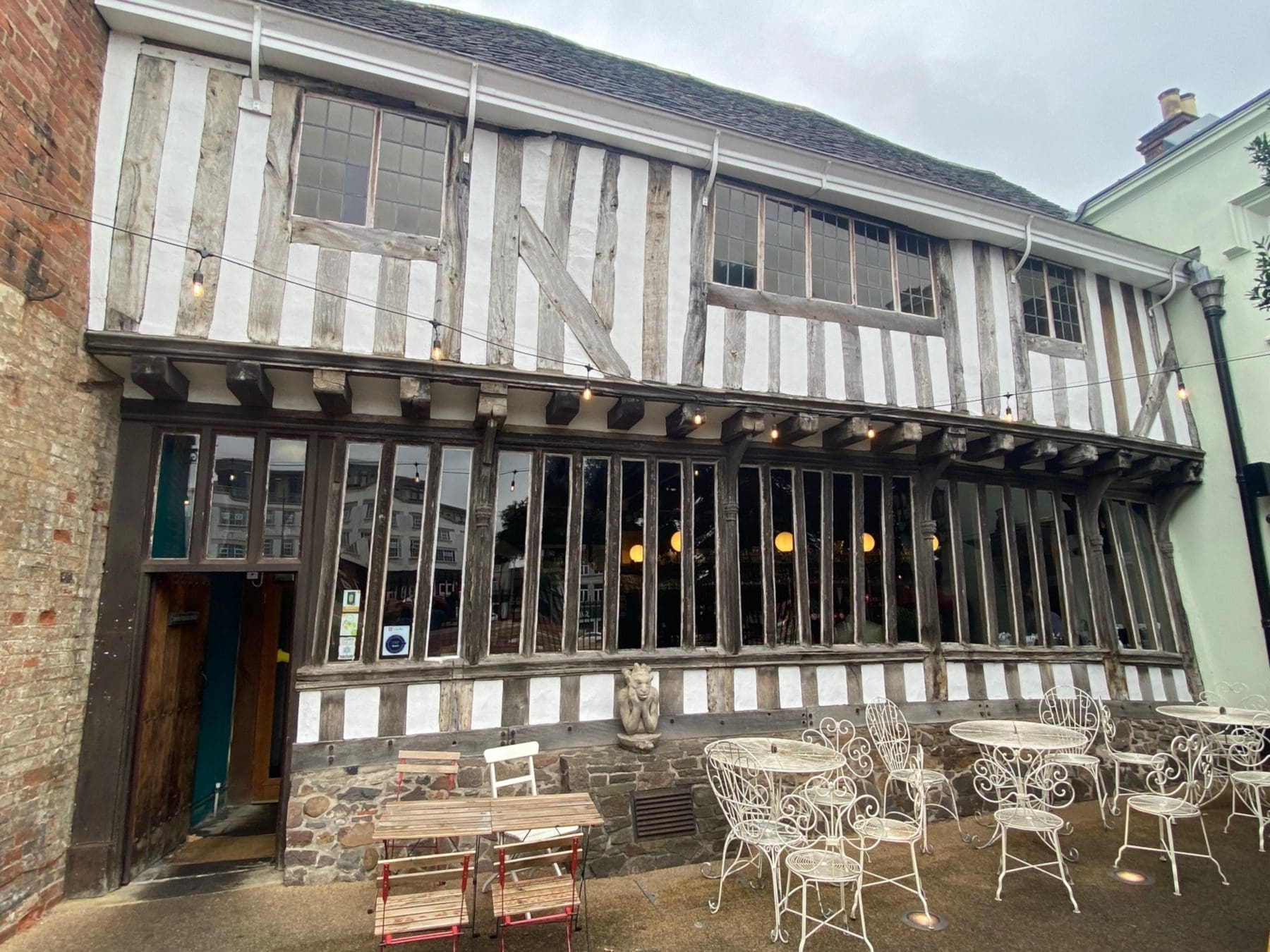 Now Richard has attained some sort of belated street cred based upon the nature of his final resting place. The Car Park King is a locally-brewed pint served in the nearby Wygston's House.
This medieval timber-framed building is reckoned to be the oldest house in the city of Leicester. It is thought that the main building was built around 1490, so could have stood here when Richard was paraded past although was possibly built shortly afterwards. It was the home for local wool merchant Roger Wygston – hence the name – who was MP here in 1472. A Georgian front was added in 1796. There is also a Victorian wing. In 2017 the building was opened as a bar and restaurant.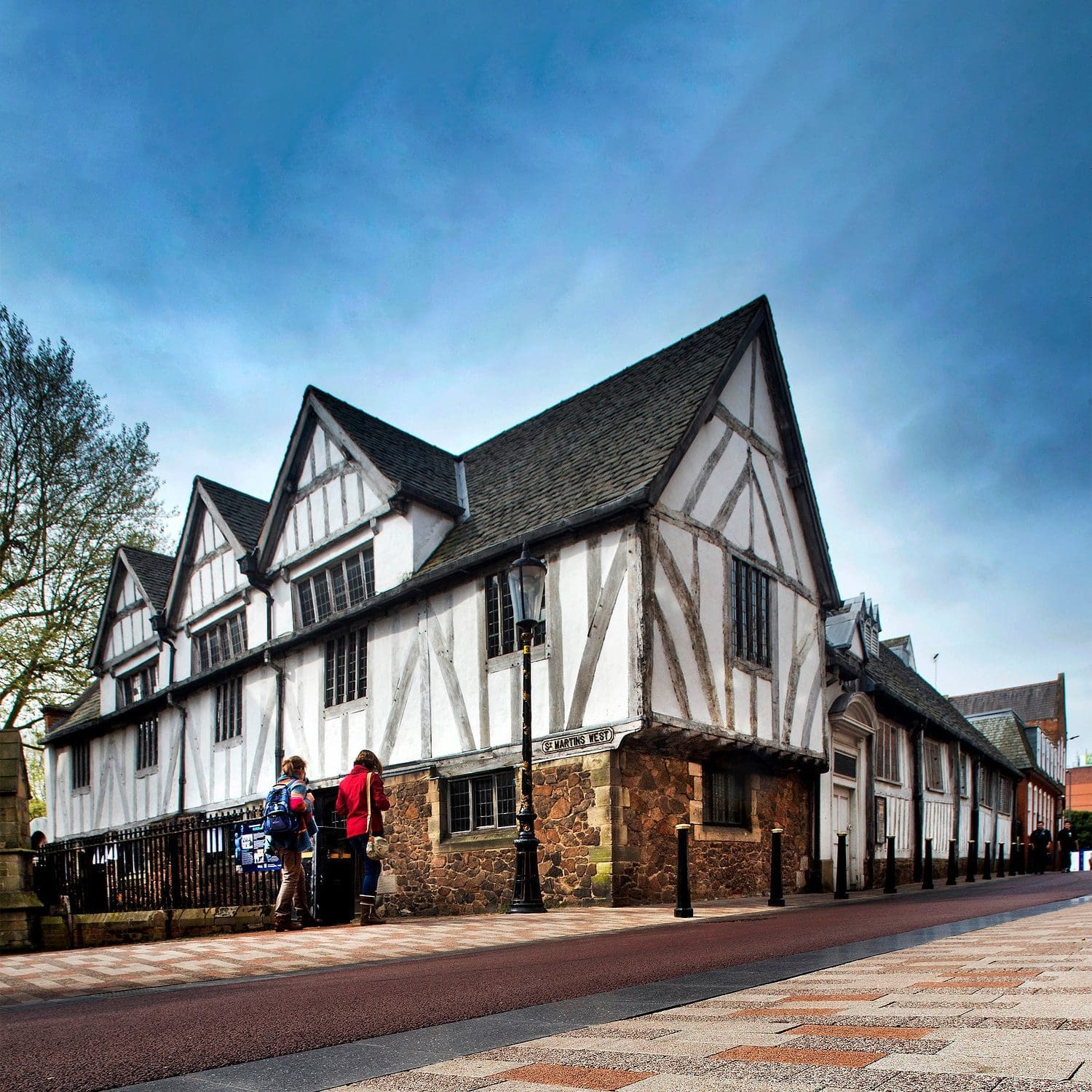 Here I have an excellent moules marinere sadly not accompanied by a pint of Car Park King as I was driving home later in the day – in a room surrounded by portraits of Leicester's most famed inhabitants, including Lady Jane Grey, whose 'reign' was even shorter lived then Richard's.
Wygston's House is just around the corner from Leicester Guildhall, where we head after lunch. Another timber-framed building, adjacent to Leicester Cathedral in which Richard is now buried, it was used both as a court and a jail. It is thought to have been built around 1380, and it is possible that Shakespeare performed – perhaps Richard III – in its courtyard, a few hundred yards from where the monarch's body lay buried. It now has a small museum and is well worth a visit for both the Great Hall and the Mayor's Parlour.
3           Belvoir Castle History
The previous day we started our visit to Leicestershire with a tour of Belvoir Castle, which is pronounced 'Beever' maintaining the county's proud tradition of linguistically confusing befuddled American tourists.
Compared with Wygston's House and Leicester Guildhall, Belvoir Castle is a relatively modern addition, built between 1801 and 1830 for Elizabeth Howard when she married the Duke of Rutland and moved here. A building has stood on this hill since shortly after the Norman Conquest, due to its prominent position over Belvoir Valley. However, Elizabeth was not impressed by the building that greeted her, which more resembled Colditz Castle than Castle Howard, where she had been raised.
Elizabeth's Belvoir Castle is a wonderful stately home which has more than a passing resemblance to Windsor Castle; the architect James Wyatt who designed the current Belvoir Castle, was also involved in the restoration of Windsor Castle. A grand portrait of Elizabeth greets you as you walk up the stairs inside Belvoir Castle. Sadly Elizabeth died in 1825 before the work was complete. The grandiose Elizabeth Saloon (main image), which was modelled upon Versailles was completed in 1830. Apparently, there is still a piece of Queen Victoria's birthday cake in Elizabeth's work box here.
I was particularly impressed by the Regents Gallery with its fine collection of paintings including several by Stubbs, Gainsborough and Reynolds. A portrait of Henry VIII by Holbein which was painted during the monarch's reign is particularly striking. Our tour endedsubterranean in the Belvoir Castle engine yard.
4           Taste Stilton Cheese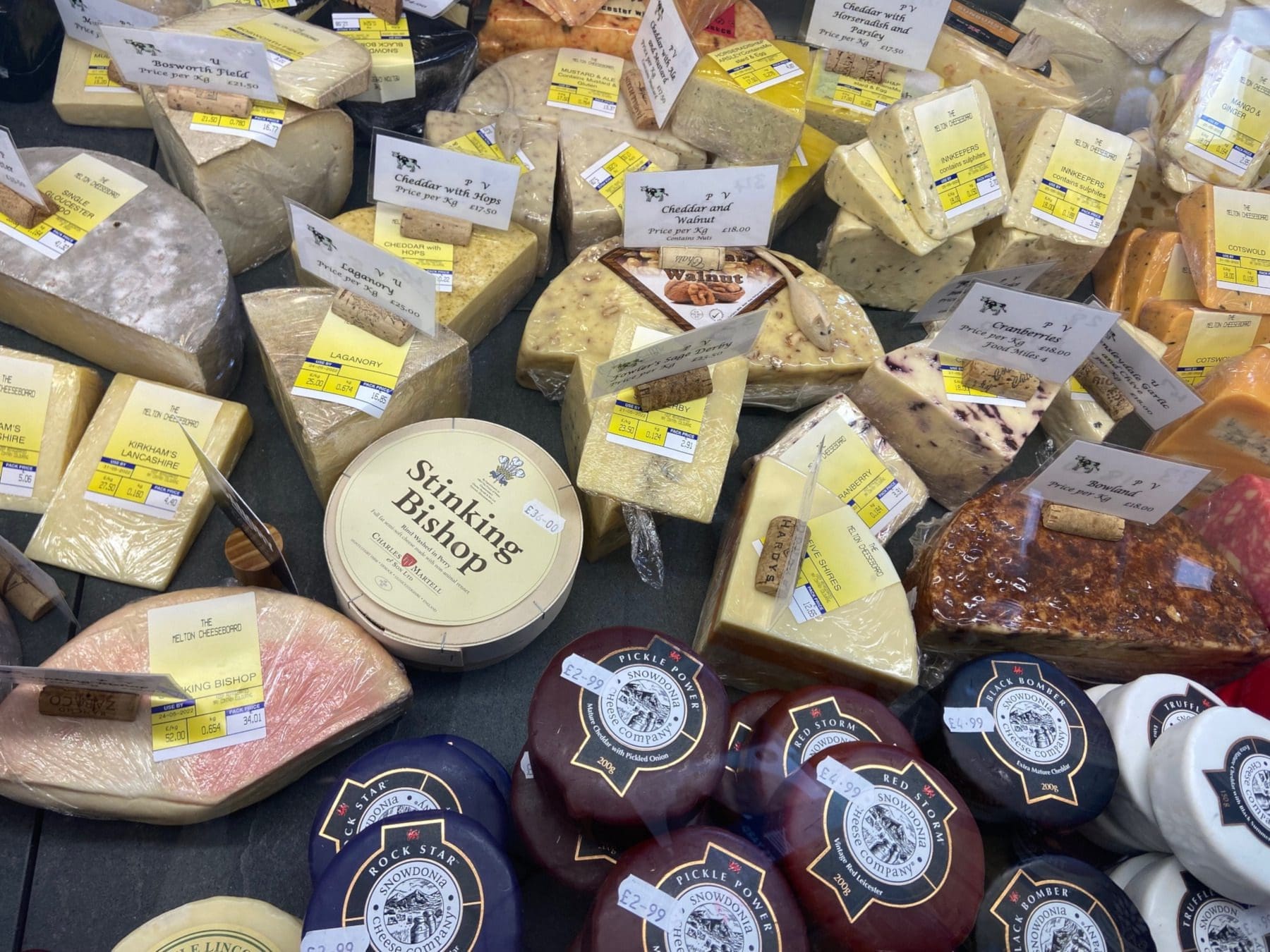 Leicestershire is famous for two food products – pork pies and cheese. Melton Cheeseboard is a specialist cheese shop in Melton Mowbray which has more than 160 different varieties of cheese. Its owner Tim Brown, who has run the shop for 17 years, gave us a tasting of some of the cheeses that proved so irresistible we took some home with us. The red Leicester was wonderful, but I was amazed by the smoothness of the two types of stilton cheese we tasted; a Cropwell Bishop stilton and s Long Cawson stilton from Belvoir valley. According to Tim, stilton is a creamy cheese which tastes much better when it is slightly older. Many retailers sell it too young, in his opinion.
Somewhat ironically stilton cheese cannot be produced in the village of Stilton itself as it has to be made in either Leicestershire, Derbyshire or Nottinghamshire, whereas Stilton is in Cambridgeshire. Tim explained the cheese was initially named stilton after the place where travellers would stop on their way north or south and taste it, rather than where it was produced. A keen advocate of local food Tim endeavours to sell cheese and other products, such as beer from as close to his shop as practical.
4           Try Melton Mowbray Pork Pies
The town of Melton Mowbray is more noted for its pork pies than cheese. The pies were an offshoot of stilton cheese, as the whey that was produced whilst making stilton was used to make the pork pies.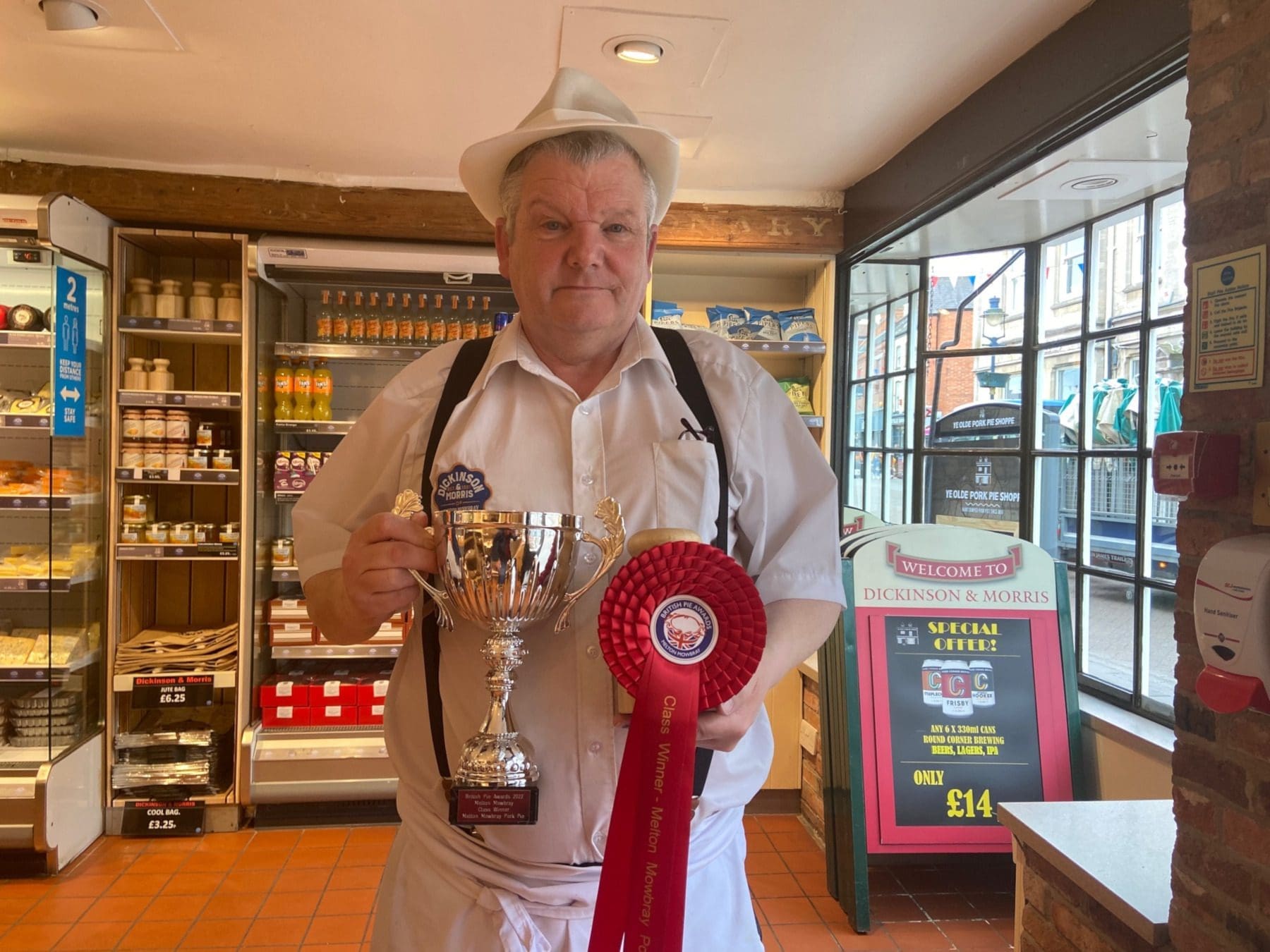 Edward Addcock, a baker, started making pork pies in Melton Mowbray in the early 1800s, I am informed in Ye Olde Pork Pie Shoppe, which is run by Dickensian & Morris, during my induction into the noble art of pork pies making. Melton Mowbray pork pies are a style of pie, which have to be made in the area around the town, from uncured, fresh British meat, and be unsupported while in the oven. It takes three days to make a pork pie, which is best left out of the fridge before eating for an hour so that it reaches room temperature. Initially pork pies were invented to keep the meat hot while hunters went off on a shoot, with the pastry cast to the dogs. The Melton Mowbray Pie Awards are held in March each year in St Mary's Church.
---
Things to Do in Leicester Photo Gallery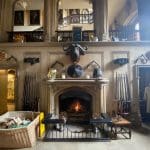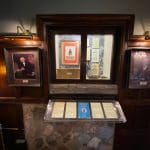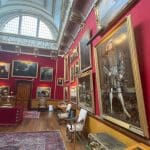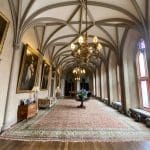 ---
5           Stay at Rothley Court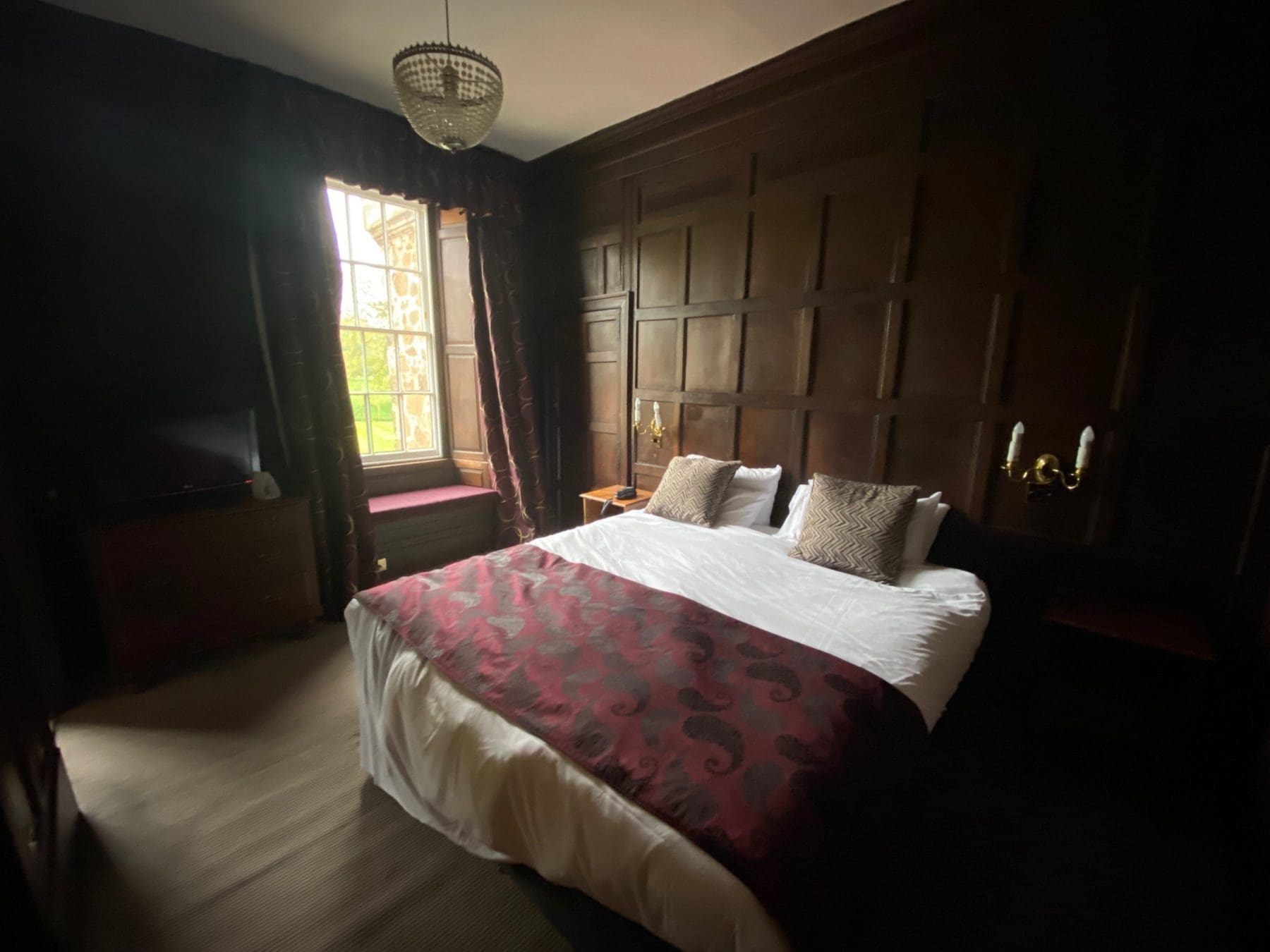 That evening we stayed at Rothley Court, a wonderful hotel dating back to the 1700s. William Wilberforce drew up The Abolition of Slavery Act here. There is a small display to commemorate the occasion. Part of Rothley Court is Rothley Temple constructed by the Knights Templar, towards the start of the 13th century.
The hotel has a sense of faded charm about it. My room had lovely wood-panelling around its walls ideal for a good night's sleep, whereas my companion's room was light and airy. The stained glass windows above the stairs are wonderful.
---
King Richard III Visitor Centre
St Martins, Leicester LE1 5DB. T: 0300 300 0900. W: https://kriii.com.
For More Things to Do in Leicester
For more places to visit near Leicester, go to the Visit Leicester website
Mark Bibby Jackson
Before setting up Travel Begins at 40, Mark was the publisher of AsiaLIFE Cambodia and a freelance travel writer. When he is not packing and unpacking his travelling bag, Mark writes novels, including To Cook A Spider and Peppered Justice. He loves walking, eating, beer, isolation and arthouse movies, as well as talking to strangers on planes, buses and trains.