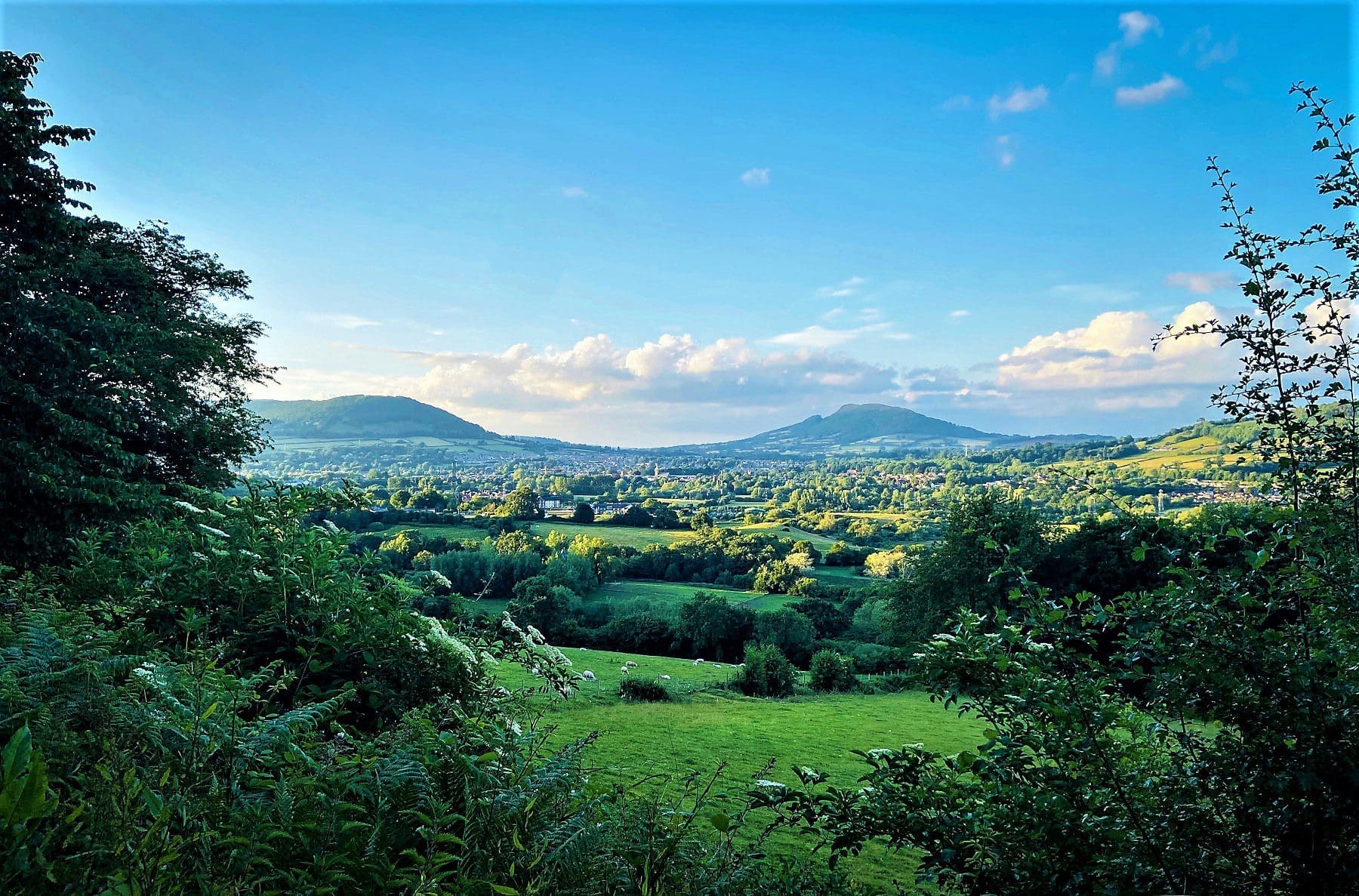 Putting Monmouthshire on the Gastronomic Map
Mal Tattersall
Posted on 5th Jun 2022
Mal Tattersall visits Monmouthshire to discover the wonderful food, wine and mead on offer in this county sandwiched between Wales and England, as well as go on a forage. 
It's tempting to say I spent lunchtime chewing the fat with Deri Llewellyn-Davies about his ambitious £24million dream of converting a bankrupt Welsh golf course into a high-end, self-sustaining eco-tourist paradise. But that would be rather unfair.
For the Roasted Cefn Coch Farm Lamb Rump with wild garlic that his Michelin-trained chef Adam Whittle had just served up at the Calon Rhaglan restaurant was perhaps the tenderest and most delicious I have ever tasted.
Former City financier Deri is in the vanguard of a movement to turn Monmouthshire, the border county nestling between the Wye Valley and the Brecon Beacons National Park, into the food and drink capital of Wales.
Best-kept secret in Monmouthshire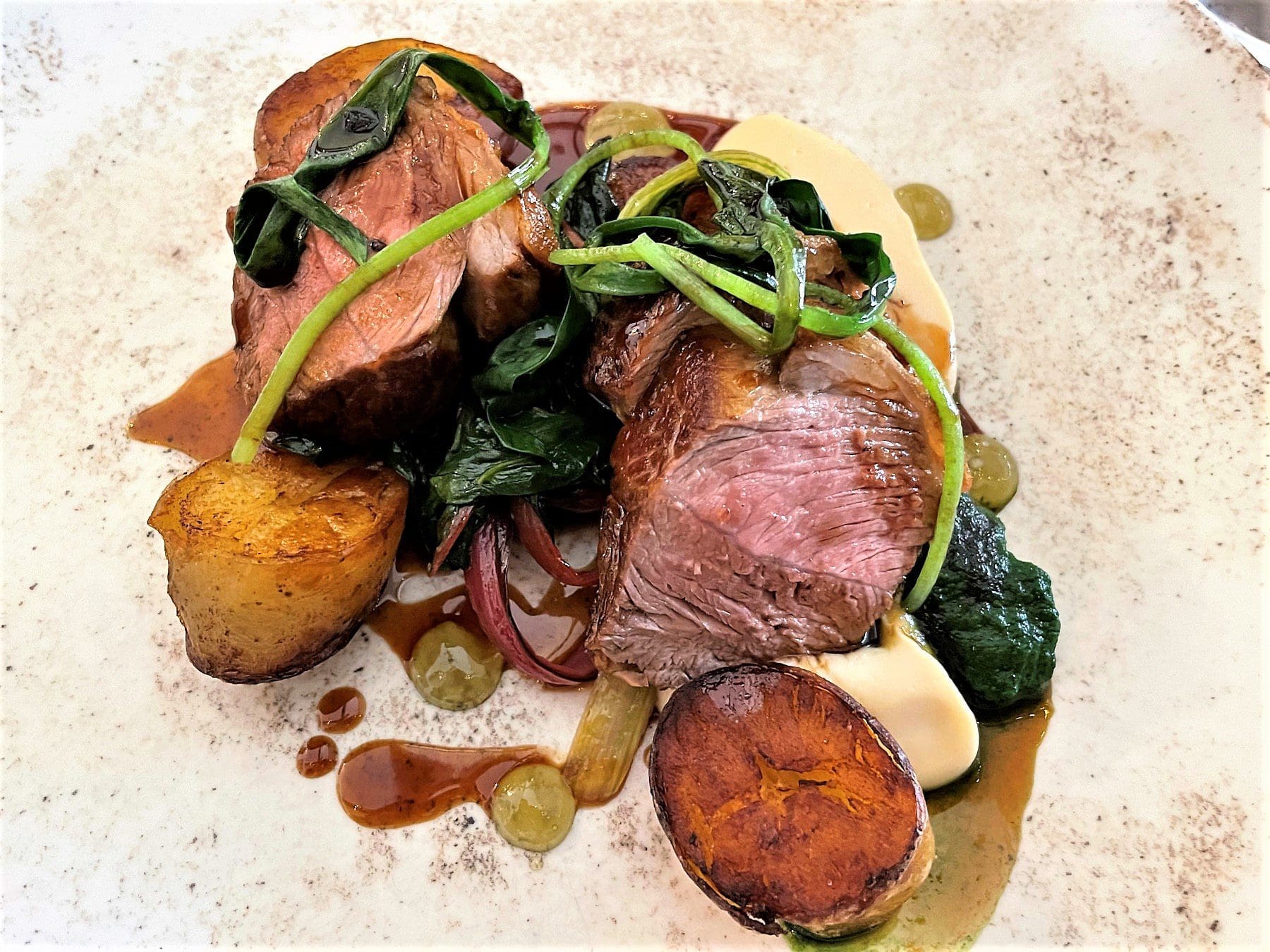 The area already boasts more than its fair share of four or five-star hotels and Michelin-rated restaurants. There's an award-winning vineyard and meadery, and, of course, it hosts the world-famous Abergavenny Food Festival every September.
"People used to just drive through Monmouthshire on the way to somewhere else," admits Deri. "But now this is increasingly becoming a must-go-to destination.
"It's an incredibly diverse part of the world with beautiful countryside, mountains, rivers, castles and golf courses."
He hopes the first of the £200-a-night luxury glass-fronted cottages planned for his 227-acre Raglan Country Estate will open by the end of the summer.
Guests will be able to enjoy a nine-hole golf course, wild swimming in three lakes, a Russian-style sauna and perhaps a Shakespeare play or a string quartet concert in the purpose-built amphitheatre.
Back to Nature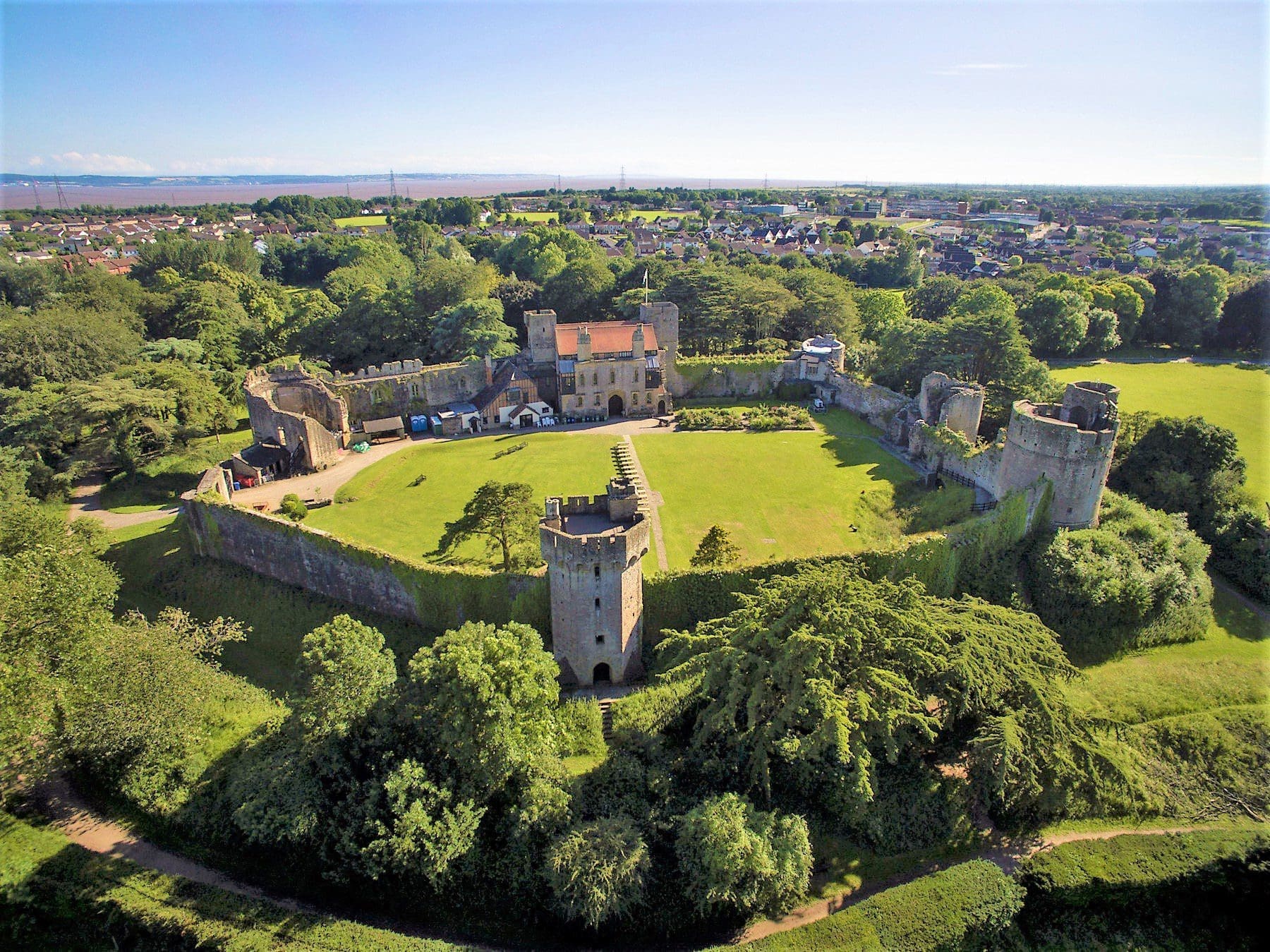 "We've been called the best-kept secret in Monmouthshire," adds Deri, enthusiastically detailing his plans to ban concrete, have zero waste, plant thousands of trees, start a rewilding project, introduce vertical farming and much more.
"What we're doing is trying to connect humanity back to nature … blending ancient wisdom with modern technology.
"We want to be 100 per cent sustainable, and we will source everything we need either from the estate itself or from within a five-mile radius."
Like for instance the lamb I mentioned earlier, reared specially for his restaurant by a farmer just two miles down the road.
Gold Medal Wine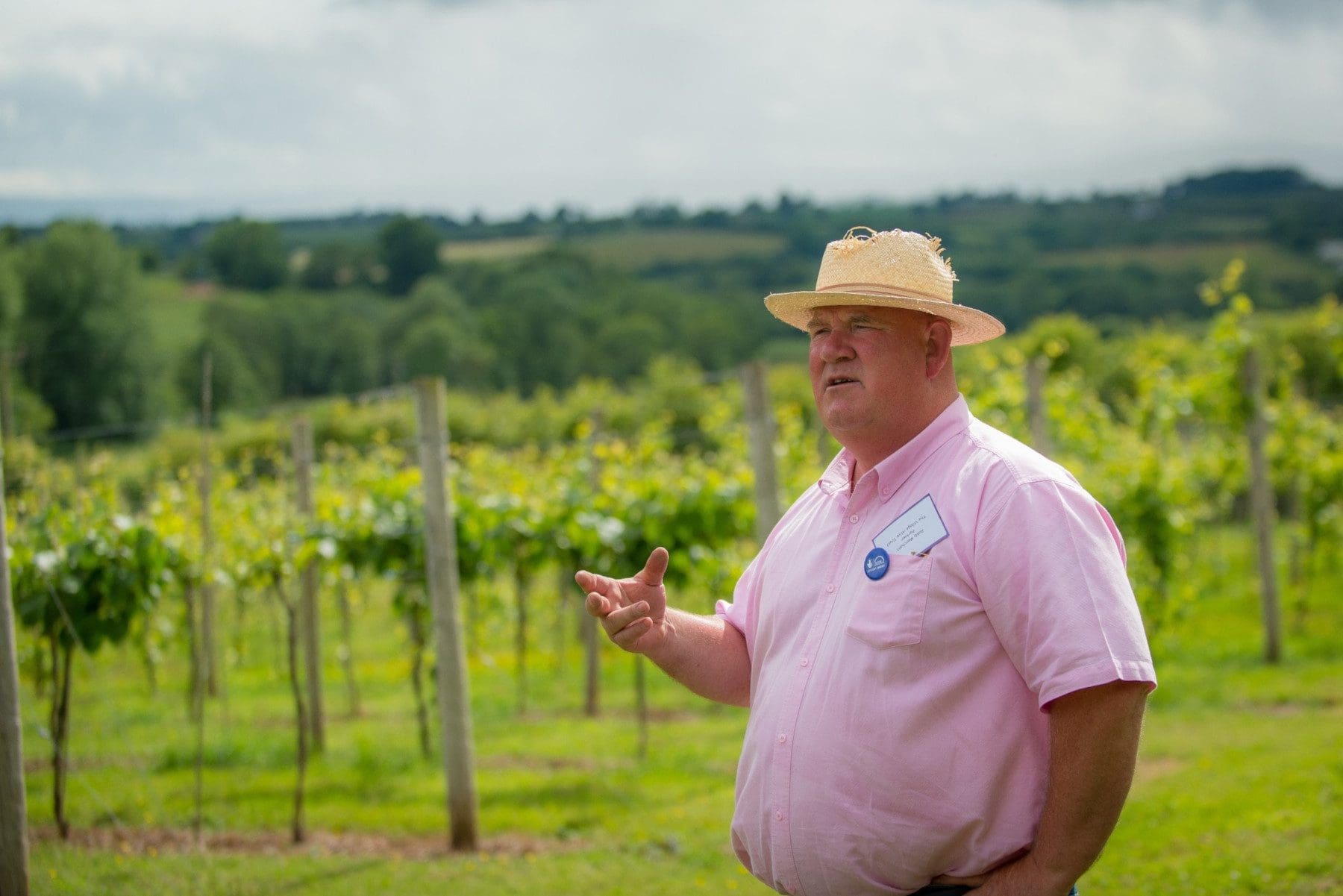 Deri, though, is not the only one with big ambitions to put Monmouthshire on the gastronomic map.
Nicola and Robb Merchant raised a few eyebrows when they planted 4,000 vines on a 12-acre field next to their home at Llanvetherine way back in 2009.
But their Pinot Noir Reserve 2018 became the first Welsh wine to be awarded a gold medal in the prestigious Decanter World Awards and wine buffs like Oz Clarke are now singing their praises.
"We don't want to be a massive estate," says former postman Robb, who takes parties round their White Castle vineyard at weekends. "We just want to be known for good quality wines.
"I would never say we are the best in Wales – that's for other people to judge. But we have won more awards than anyone else."
Wye Valley Meadery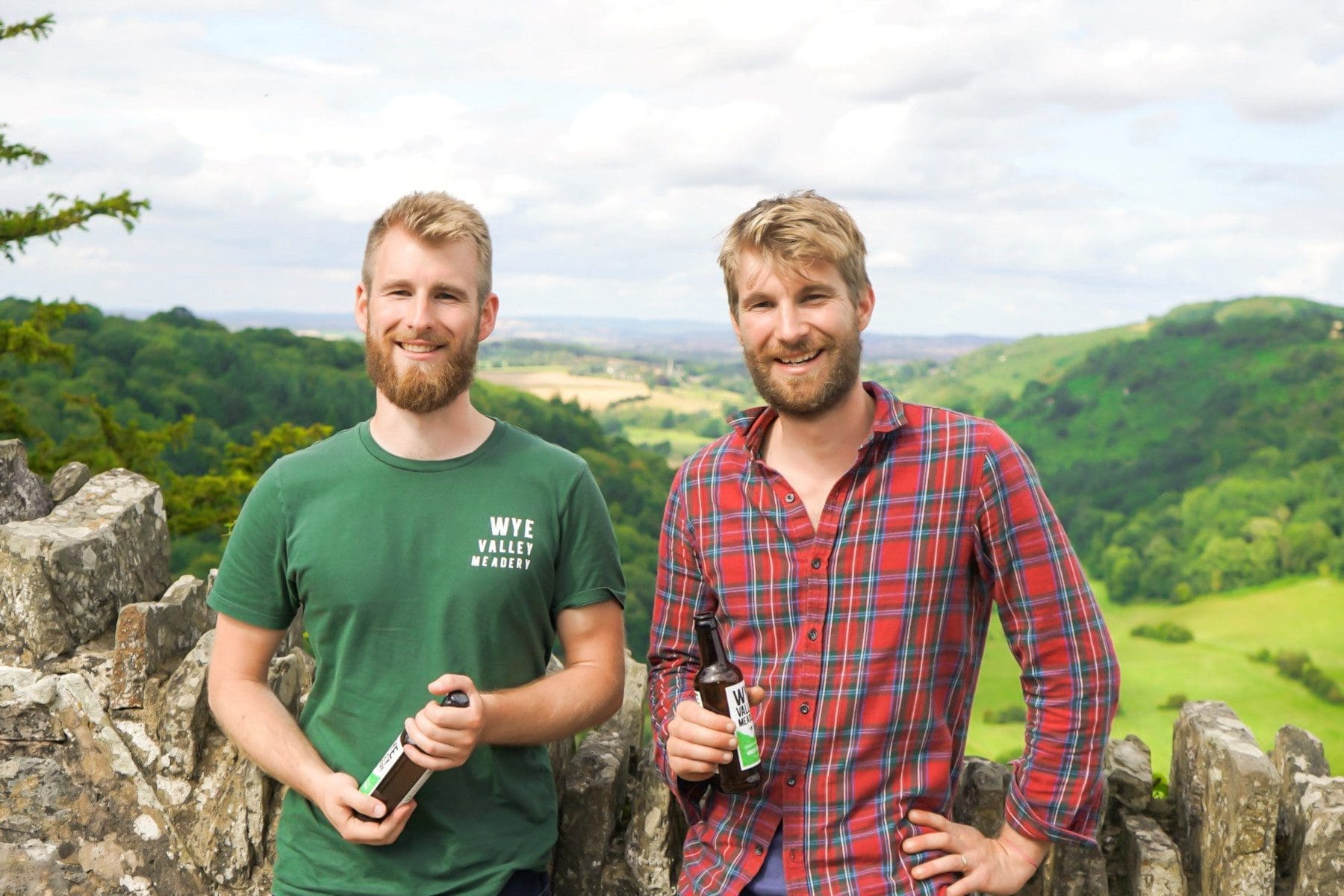 While wine might be new to Monmouthshire, mead has been brewed there since the days of the druids. And brothers Matt and Kit Newell keep up the tradition, using honey from Matt's own apiaries scattered through the region.
They also make some excellent honey-flavoured beer at their small Wye Valley Meadery, in Caldicot, as well as offering bee-keeping and mead-making courses.
Base for our weekend in Monmouthshire was Abergavenny's extremely comfortable Angel Hotel, a former coaching inn not far from the pretty market town's castle.
We tucked into an excellent Saturday night dinner there, followed the next morning by the most divine eggs royale on sourdough toast for breakfast.
Foraging in Monmouthshire
Just the job to set us up for a Sunday foraging trek along the banks of the River Severn with the intrepid Chloé Newcomb Hodgetts, who supplies herbs and spices and heaven knows what to some of the region's top chefs.
Within a couple of hours of poking into hedgerows and scavenging in the scrubland around Beachley, we had unearthed enough ingredients for Chloé to prepare us a tasty and nutritious 10-dish lunch.
Did you know, for instance, that stinging nettles, which make great soup, are something of a wonder food? Not only can they ease arthritis, but they contain virtually all the minerals and vitamins the body needs.
Or that scurvygrass, with its teaspoon-shaped leaves, contains six times more vitamin C than an average lemon?
Then there's common hogweed (not to be confused with the extremely unpleasant giant hogweed) which tastes like a woody asparagus and is delicious sauteéd in butter.
Chloé, who has travelled widely around Africa, Central America and the Caribbean, is now working on producing some "healthy" cigarettes, containing mullein, sweet woodruff and mugwort, that are actually good for the body.
She's promised to send me a pack to enjoy with my morning coffee. I'll let you know what they're like.
---
Things To Do in Monmouthshire
For more information about Monmouthshire, see www.visitmonmouthshire.com.
Main image: Idyllic … the beautiful Monmouthshire countryside. All images by Mal.
Mal Tattersall
Malcolm "Mal" Tattersall spent almost 40 years working as a staff journalist on some of Britain's biggest-selling tabloid newspapers. Originally from Lancashire, he once found himself under house arrest in a brothel after a military coup in Africa, taught English in Istanbul, narrowly avoided being thrown in Turkey's notorious Midnight Express prison, and, for a brief period, was a brickie's mate labouring on a building site in Muskogee, Oklahoma. Now semi-retired, Mal loves travelling, writing and supping real ale – although not necessarily in that order.