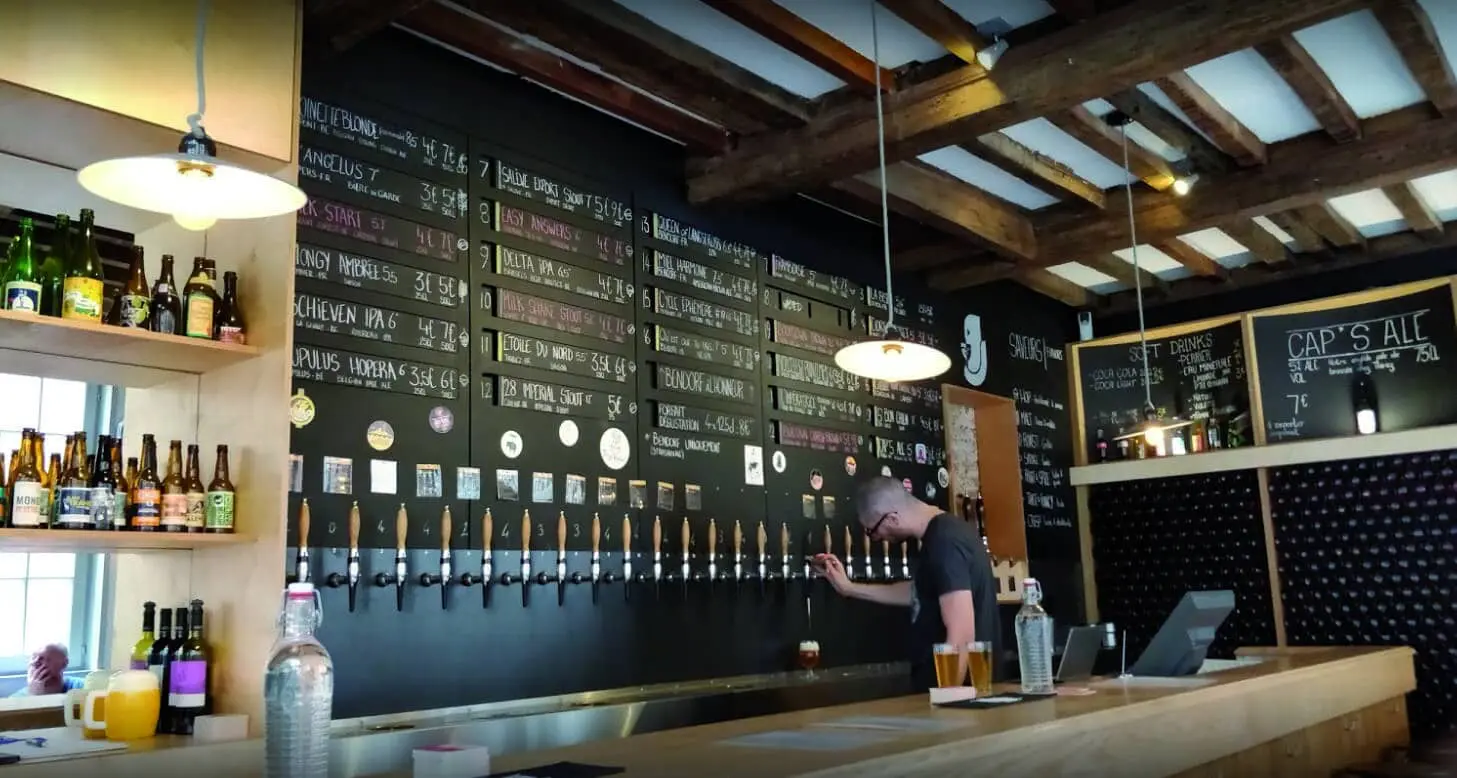 5 Best Beer Bars in Lille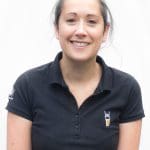 Aurélie BAGUET
Posted on 31st Aug 2022
L'Échappée Bière, the only beer tourism agency in France, provides its guide to the five best beers bars in Lille.
In Lille the first trace of beer dates back to the end of the first millennium, surviving through the ages, with a recent revival at the beginning of the 21st century.
Rebirth of Beer in Lille
Urban, family-based and collaborative, the rebirth of beer in Lille can be explored in the city's bars, restaurants, beer cellars and breweries.
Here is a selection of the best beer bars in Lille according to the team at L'Échappée Bière:
5 Best Beer Bars in Lille 
La Capsule, 25 Rue des 3 Mollettes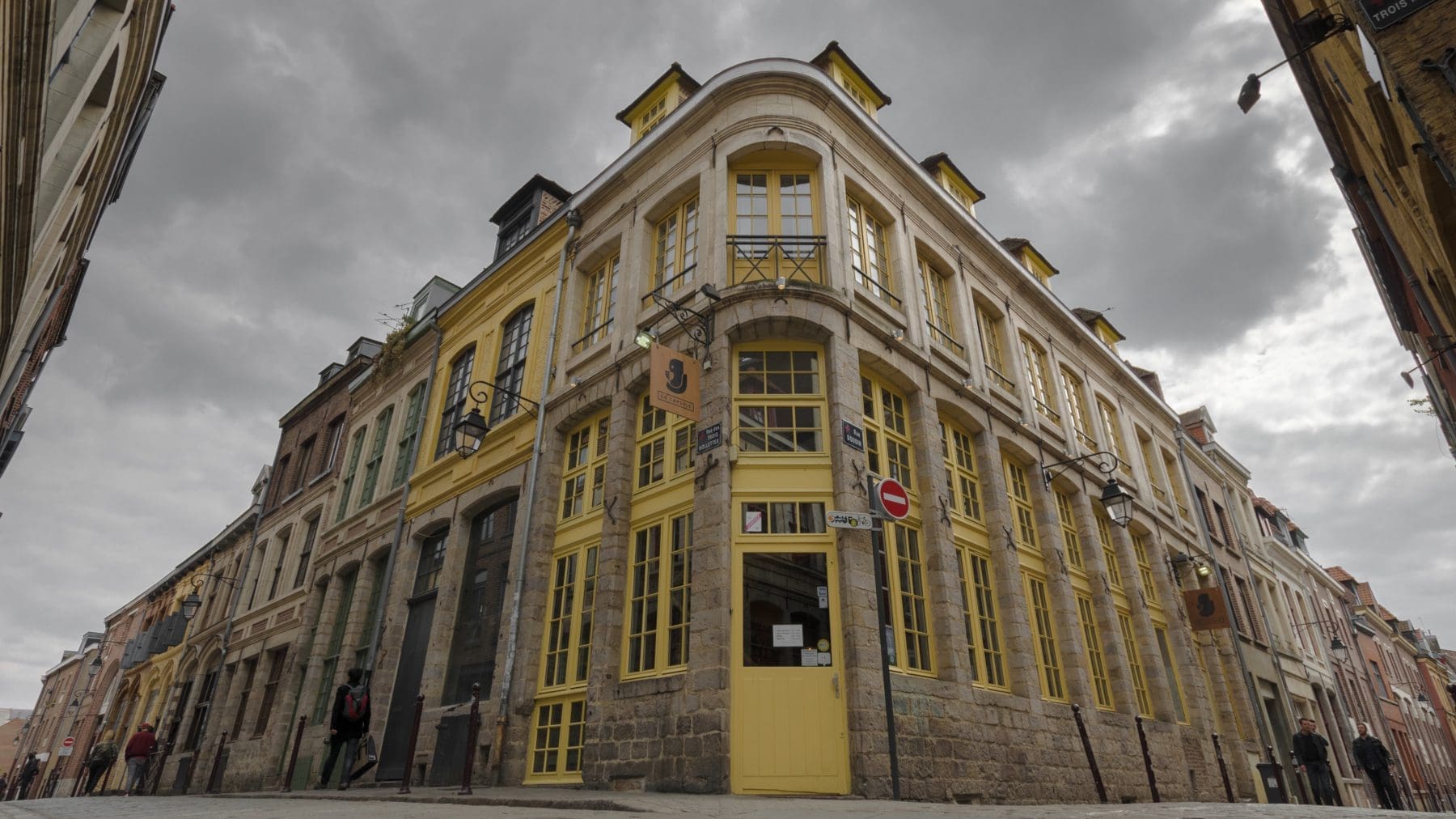 Clearly the best – and the oldest – beer bar in town, La Capsule was renovated two years ago. Downstairs you will find a welcoming cellar made of brick, which is typical of Northern France. Upstairs, there is a lounge room with a view to the kegs. The bar offers 28 draught beers with a large selection of French and international (mainly Belgian) references. You'll also find local beers. There is something to suit all tastes – sours, IPA, stout, and typical Belgian beers, such as Triple or Saison but also rare Lambic Beers. If you want to taste different beers : you can opt for a 12.5 cl. tasting glass. The staff here know their beer. Don't hesitate to ask them for help and they will provide tips and advice on the perfect beer for you. A real institution for beer lovers.
La Mouss Touch, 19 Bd Jean-Baptiste Lebas
Located in a trendy area next to the old train station 'La Gare Saint Sauveur', La Mouss Touch is a brewpub that creates its own beers. You can also find local craft beer on tap and a nice selection of craft bottled beers. We also give a special mention to their cheese and meat boards. The atmosphere is festive with different events, such as DJ sets. The bar has a large terrace but be careful it's often crowded. You will probably end on your feet with a beer in your hand.
Le Lovibond, 169 Boulevard de la Liberté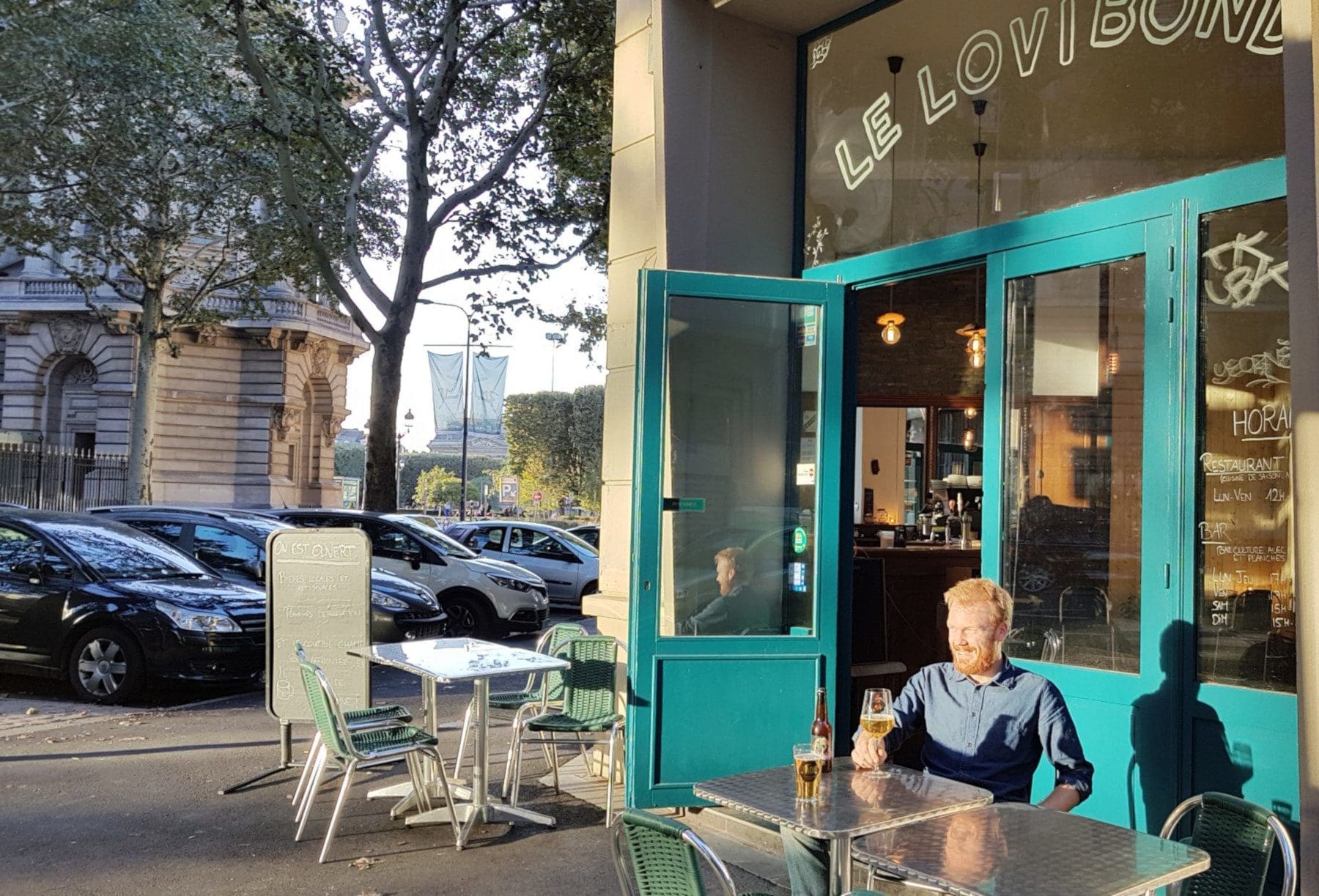 A very nice place with good draught and bottled beers, Le Lovibond features local beers with a spotlight on breweries from Lille and its surrounds – La Brasserie Celestin, Le Singe-savant microbrewery, La Brasserie Gobrecht (located 500m away), La Brasserie Tandem, and the young microbrewery HUB. Small but friendly and located in the city centre, it also has a restaurant at lunch time, with a fantastic brunch on Sunday.
Le Loc'ale, 3 Bd Jean-Baptiste Lebas
A young and very good bar with a large selection of local beers on tap and ultra friendly welcome, Le Loc'ale has everything you need to spend a good time inside or outside, including board games, and tasty cheese and meat boards. If you're not a beer lover – then why are you reading this article? – the bar provides other choices including non-alcoholic beers, ciders, kombucha, wine, cocktails and rum.
Le Babe, 48 Rue de l'Hôpital Militaire
The place is mainly renowned for its food and more specifically its meat. Here, you can eat Wagyu Japanese beef, 100% local (and matured) beef, fantastic burgers but also smoky octopus. Each dish is paired with an excellent beer. Le Babe has a large selection of craft beers coming from all over the world. Order a beer with a meat and cheese board of the highest quality, or just a beer if you are not hungry.
---
Why not time your trip to Lille for the Lille Beer Festival (BAL)? Alternatively, you can follow Mark Bibby Jackson in his Discovering Lille: Beer and the Rugby World Cup 2023.
---
About L'Échappée Bière
If you want to discover the beer culture and local breweries, L'Échappée Bière provides different beer activities to discover this wonderful heritage: beer & brewery tours, beer treasure hunts, visits, and beer tasting workshops. The whole team is very knowledgeable and passionate about beer.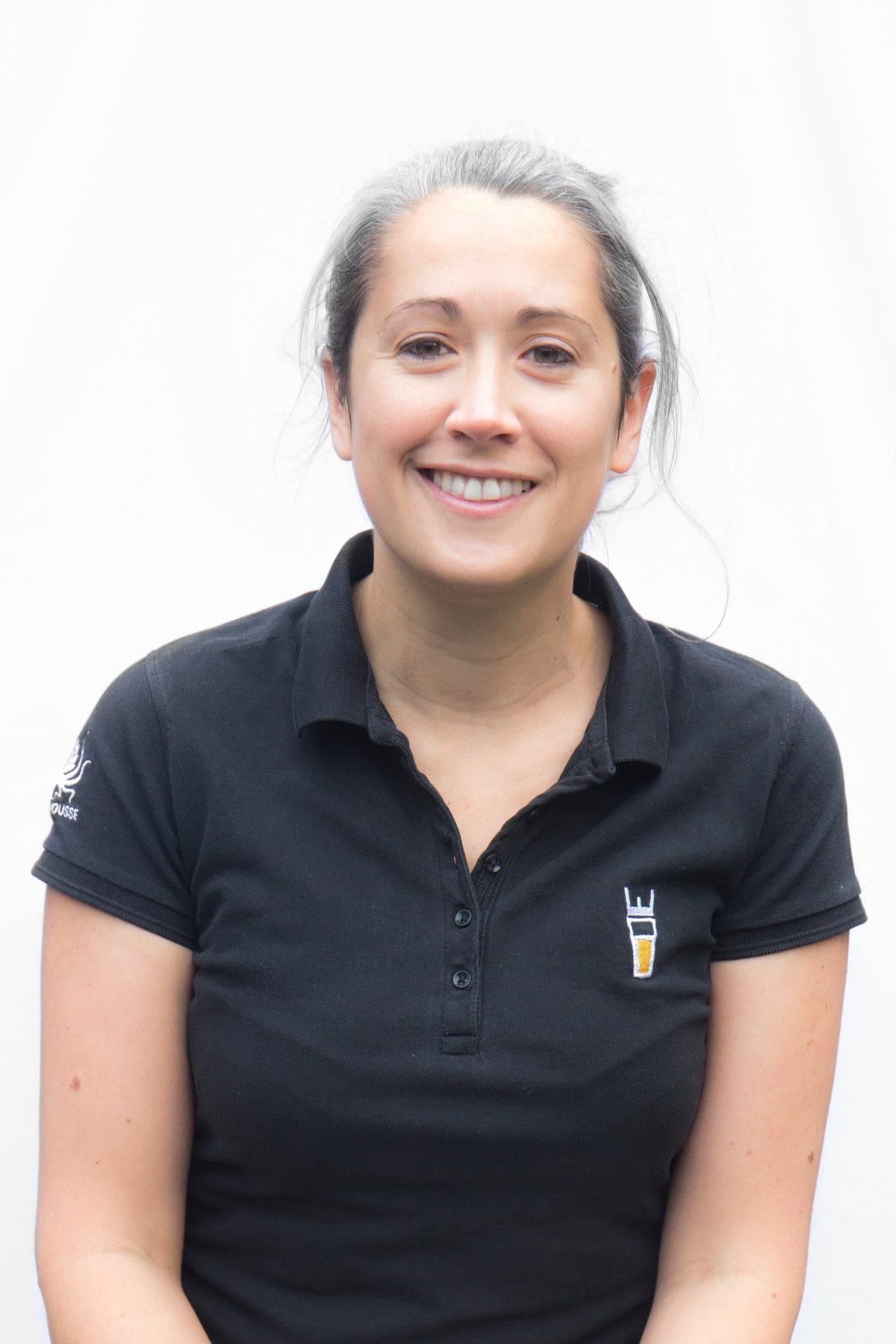 Aurélie BAGUET
Aurélie is a beer specialist and the co-founder of L'Echappée Bière which provides beer & brewery tours, beer treasure hunts, visits, and beer tasting workshops.