Best Reusable Water Bottles and Jug
Travel Begins at 40 Editor
Posted on 12th Aug 2022
With increasing awareness of responsible tourism and the emboldened campaign against single-use plastic around the world intensifying, Travel Begins at 40 has taken a look at some of the best reusable water bottles on the market, as well as one jug.
(This post contains affiliate links. As an Amazon Associate we earn from qualifying purchases.)
Best Reusable Water Bottles: Ion8 Friends of the Earth
Ion8 has worked with environmental campaigning organisation Friends of the Earth to produce this slick stainless steel water bottle. It comes in two designs – sunset surfer and seal snorkeller – with the campaign message 'End Plastic Pollution' imprinted over ocean scenes, to reinforce the point of the damage caused by plastic in our oceans. As Friends of the Earth states:
"One million plastic bottles are bought worldwide every minute and only 9% of plastic has ever been recycled. 12 million tonnes of plastic pour into our oceans every year."
The bottles are 100% leak-proof and fitted with a ridged cap that makes it easy to open. The flask keeps drink either hot for 24 hours or cold for 48 hours. Better still 25% of profits go to Friends of the Earth campaign.
Travel Begins at 40 verdict
Excellent bottle and wonderful cause, but doesn't filter water.
The Sunset Surfer Ion8 Friends of the Earth 500ml Insulated Bottle costs £24.99 from here.
---
Best Reusable Water Bottles: Water-to-Go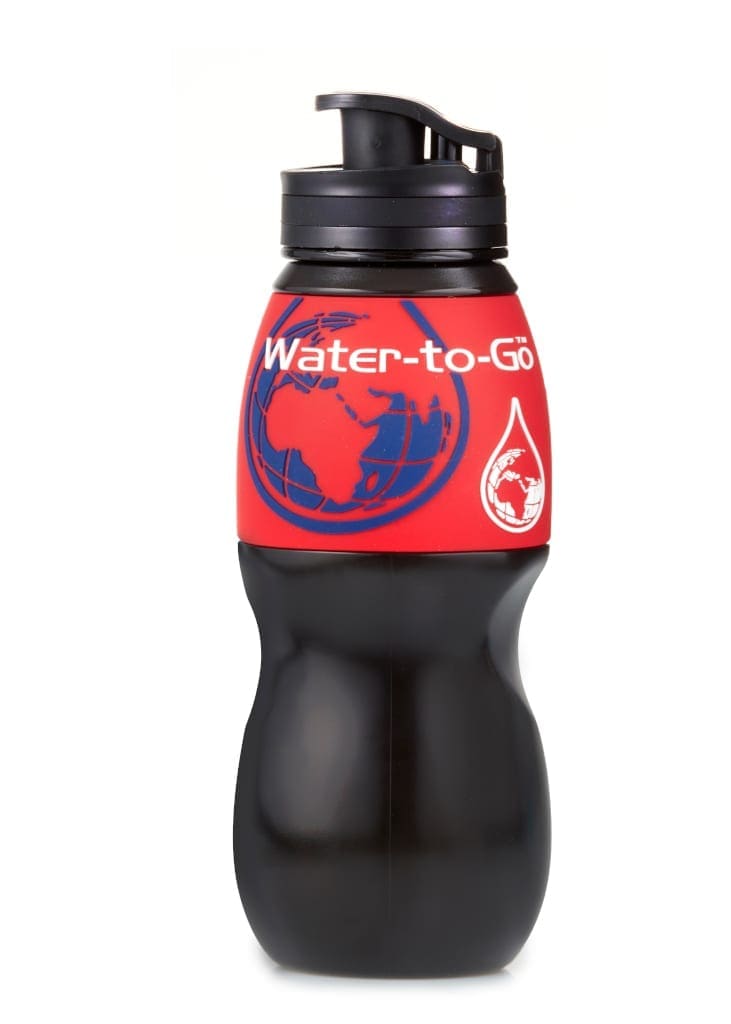 While the Ion8 Friends of the Earth bottle is excellent for carrying safe water around with you – and demonstrating where you ethically stand on the issue of single-use plastics, it does not purify the water. So, if you are travelling to a place where there is a lack of clean local water you might have to resort to buying local plastic bottles.
This is where the Water-to-Go filter water bottle comes in hand with its 3-in-1 water filter technology developed by NASA. The bottle's filter uses three technologies – mechanical filtration, electrical charge and activated carbon – to remove 99.99% of all microbiological contaminants in water, claims the company.
The easy-to-fit filters last for 200 litres for a 75ml bottle, or approximately three months of constant use. If you register your filter on the website then the company will inform you when the filter is about to expire.
Travel Begins at 40 verdict
Easy to use and immediate – these bottles are excellent in ensuring you have clean water anywhere. The only slight downside is that the bottles are themselves made of plastic – though clearly not single-use – and do not preserve the water's temperature as well as the Friends of the Earth bottles. Of course, you can use them as filters and then decant to the Ion8 for your trip around town.
Water-to-Go 75cl bottle £32.99. Filter £24.99 twin pack.
---
Best Reusable Water Bottles: LifeSaver Liberty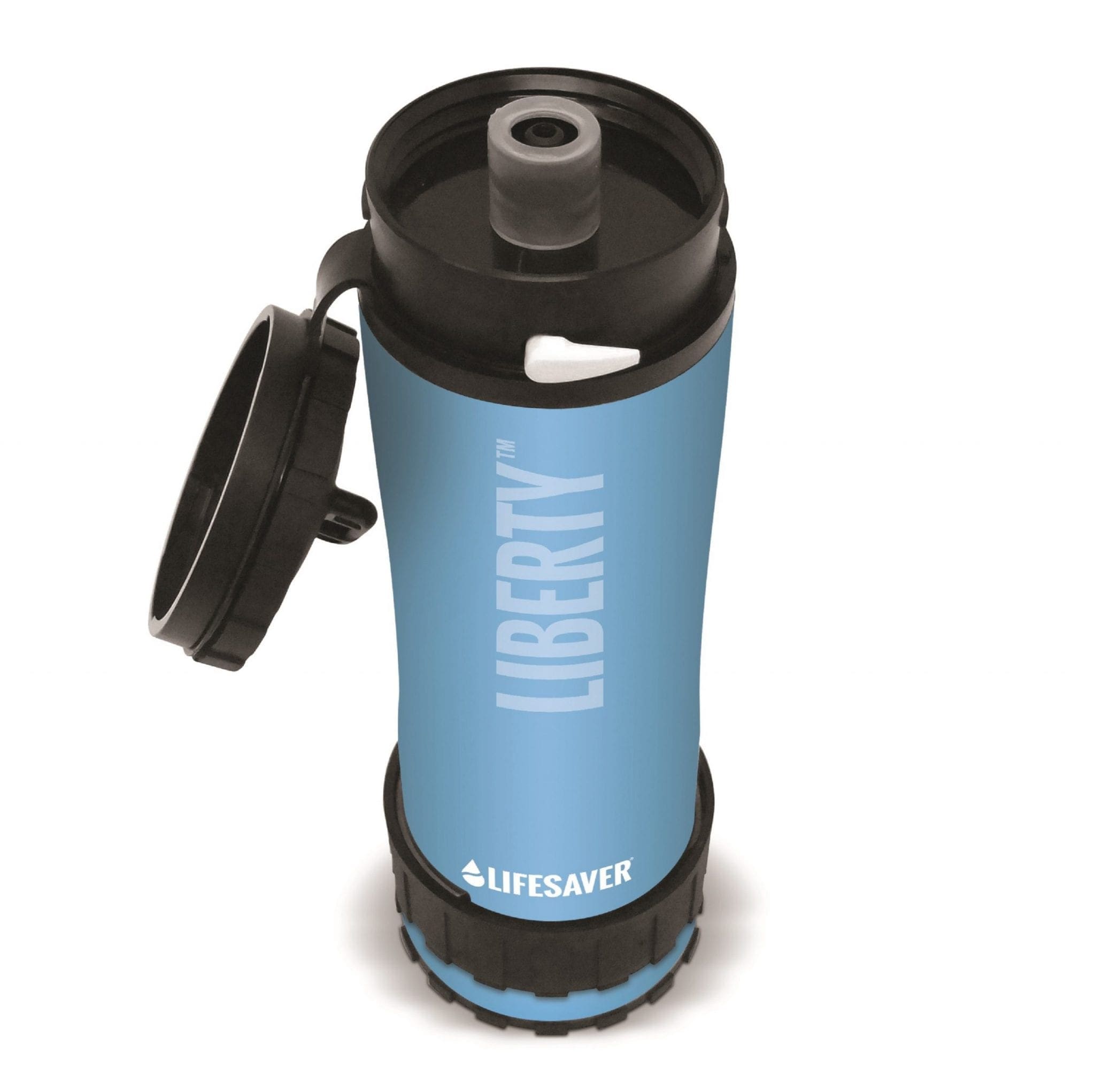 Like the Water-to-go reusable water bottle brand, the LifeSaver Liberty filters 99.99% of bacteria and contaminants from water.
However, if you are concerned whether your filter is still working properly then our third reusable water bottle has the solution. The Liberty water bottle filter is fitted with FailSafe technology. This means that when the filter needs replacing it won't let any more water through, so there's no risk of drinking contaminated water when using the bottle.
The LifeSaver filter can process 2,000 litres of water before it needs replacing – that's almost three years of water if you stick to the recommended two litres a day. It also has a inline pump that allows you to drink your water without sucking.
Travel Begins at 40 verdict
This really is the daddy of water bottles, although we found it tricky to use initially. Also, at £124.99, you might just prefer a cheaper option.
LifeSaver Liberty £129.99 from www.iconlifesaver.com.
Handy Water Filter Gravity Bag : LifeStraw Flex 
The advantage of the LifeStraw Flex 2 Stage Water Filter is that you can fit it inside your backpack and suck away while you are hiking. 
The bag contains 3.7 litres of water and can filter 2,000 litres, removing 99% of bacteria and parasites. It also filters microplastics, chemicals and heavy metals – so no listening to Led Zeppelin while you are hiking.
Also LifeStraw provides clean drinking water for a year for a child in a developing country for each purchase. It claims that it has supported more than 3 million kids (2020).
Travel Begins at 40 verdict
Really handy and a great cause – what could be better.
LifeStraw Flex 2 Stage Water Filter £74.24 through Amazon
---
Best Water Jug : ZeroWater 12 Cup Filtration Jug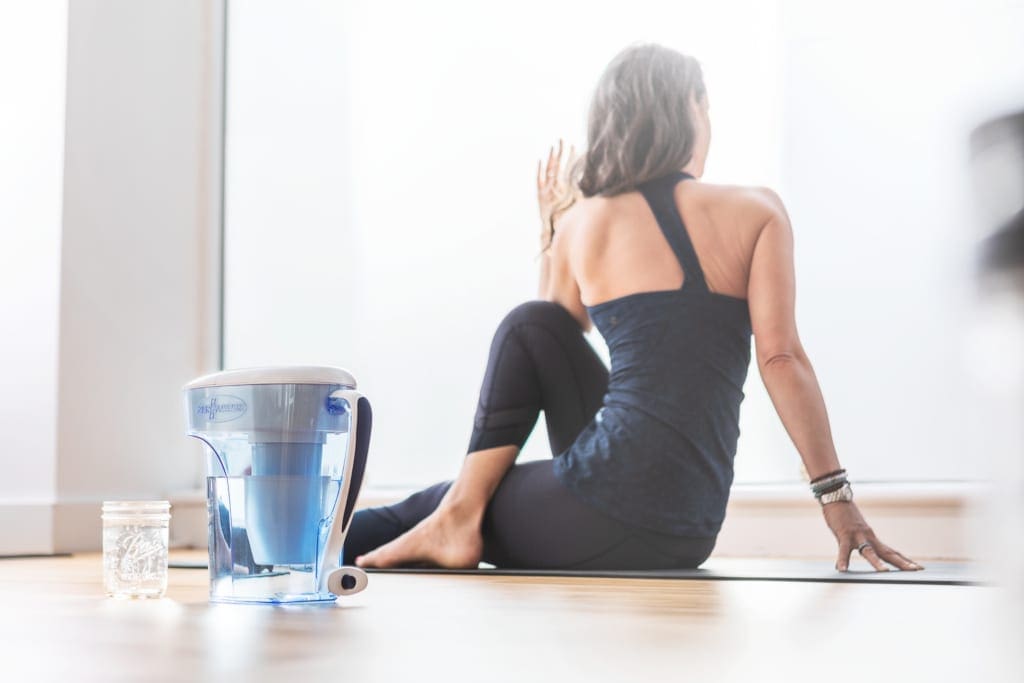 We conclude our analysis of the best reusable water bottles with the ZeroWater 12 Cup Filtration Jug.
Why take a jug with you on holiday? Well, you probably won't especially with great portable water filtering options like Water-to-Go and LifeSaver Liberty available. But the battle against plastic pollution is not one solely waged on your travels.
The ZeroWater jug will permit you to reduce your plastic bottle consumption at home, while at the same time improving the quality of your tap water, if, like us, you live in a heavy water area.
Claiming to be the only brand that removes 99.6% of all tap water impurities, ZeroWater uses a premium five stage Ion Exchange Technology as opposed to a carbon-only water filter. It also comes with a handy meter which allows you to check how pure your water is – both before and after the filter.
Travel Begins at 40 verdict
We use it!
ZeroWater 12 Cup Filtration Jug, £39.99 from Amazon.
Travel Begins at 40 Editor
Travel articles, news, special offers, festivals and events from the Travel Begins at 40 Editorial team and our global network of travel industry contributors.