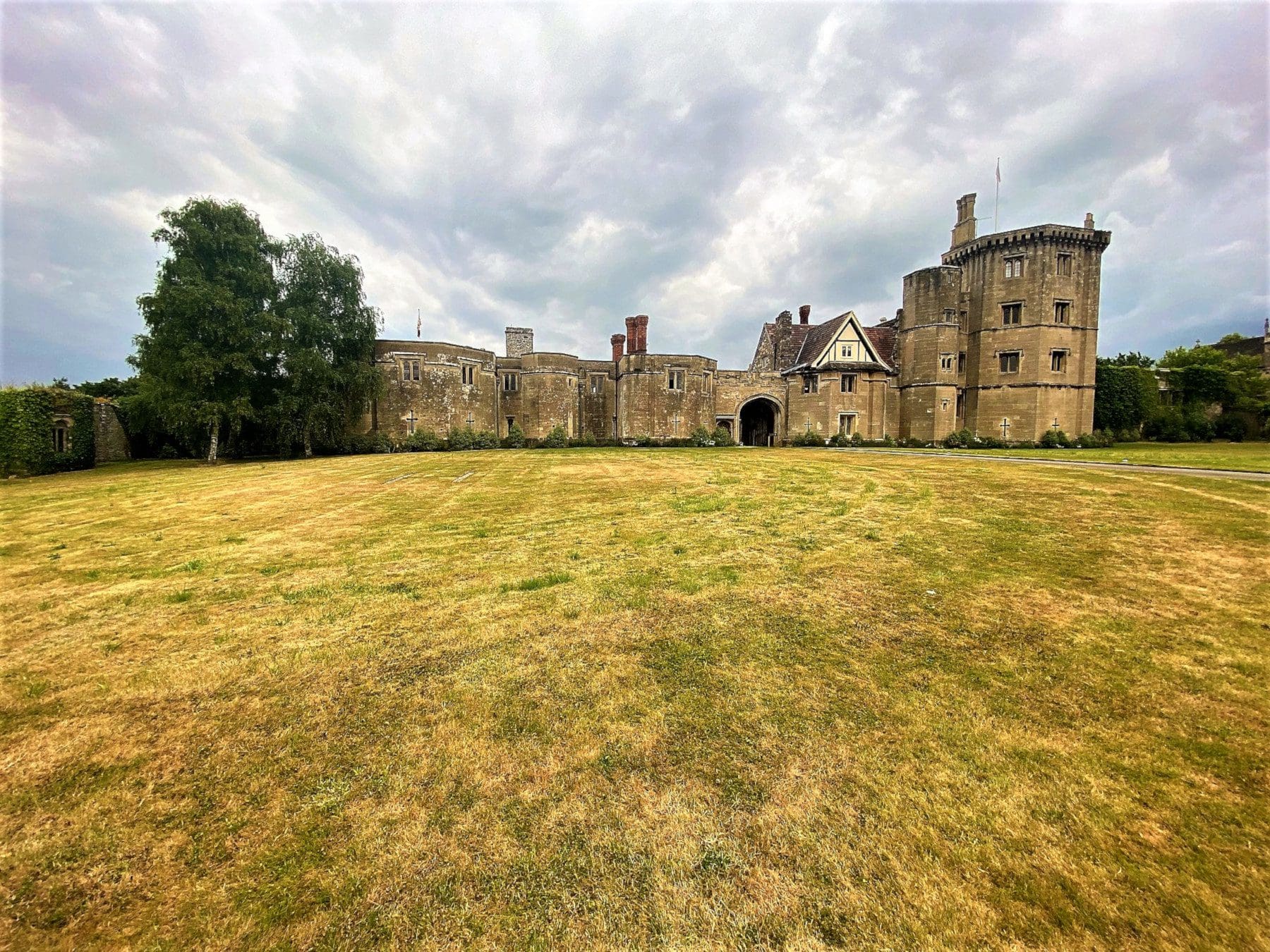 Thornbury Castle Or Is It?
Mark Bibby Jackson
Posted on 23rd Aug 2022
After walking along the Herefordshire Trail, Mark Bibby Jackson checks into Thornbury Castle hotel, close to Bristol, following in the footsteps of Henry VIII.
Thornbury Castle would be the ideal setting for some Tudor Murder Mystery game. So it is with some relief that I found myself checked into the Catherine Parr bedchamber – after all wasn't she the one that survived?
I have stayed in some pretty strange and amazing places in my time as a travel writer, including a jail in Laos, but never before have I slept in a 'bedchamber' let alone one in a Tudor Castle.
Thornbury Castle History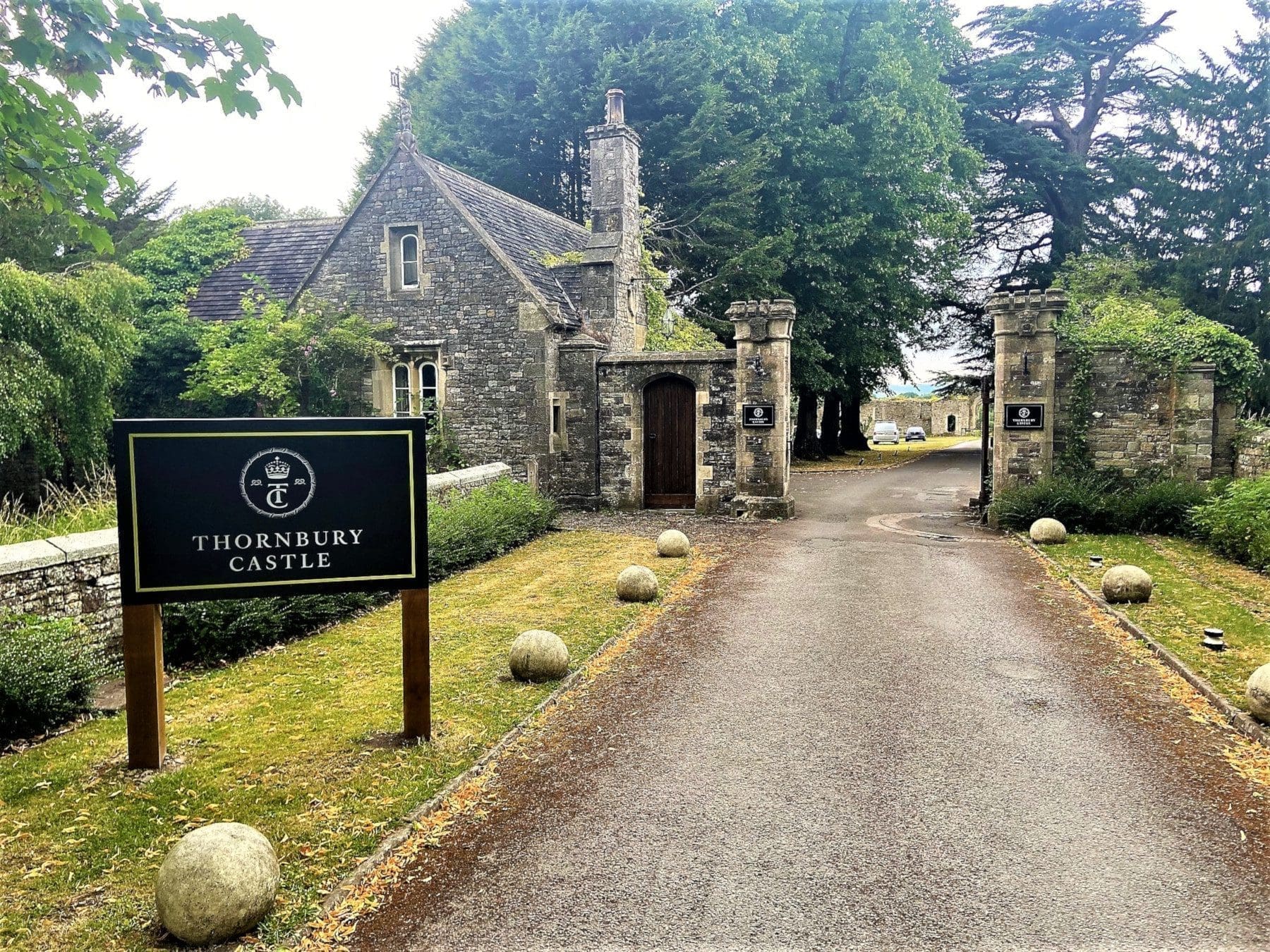 The castle was built between 1510 and 1521 for Edward Stafford, Third Duke of Buckingham, who was the next male in line to the throne during the early reign of Henry VIII.
The second Tudor monarch stayed here for ten days with wife Anne Boleyn during their Royal Progress in 1535, while Bristol was beset by the plague. Dignitaries from the city would come and visit while Henry wined and dined, and no doubt went hunting in the three nearby deer parks.
Buckingham was the second richest person in the country. As he had much property in Wales, it made sense for him to build his castle just across the River Severn, and close to Bristol, which was the second most important city at the time. It was also a fair distance from London, as his relations with both Henry VIII and his father were strained. Previously there had been a medieval manor house at Thornbury.
According to David Thomas from Thornbury Museum, who took me on a guided tour of the castle, it represented a statement of power and prestige. Buckingham was being rather ostentatious about his wealth.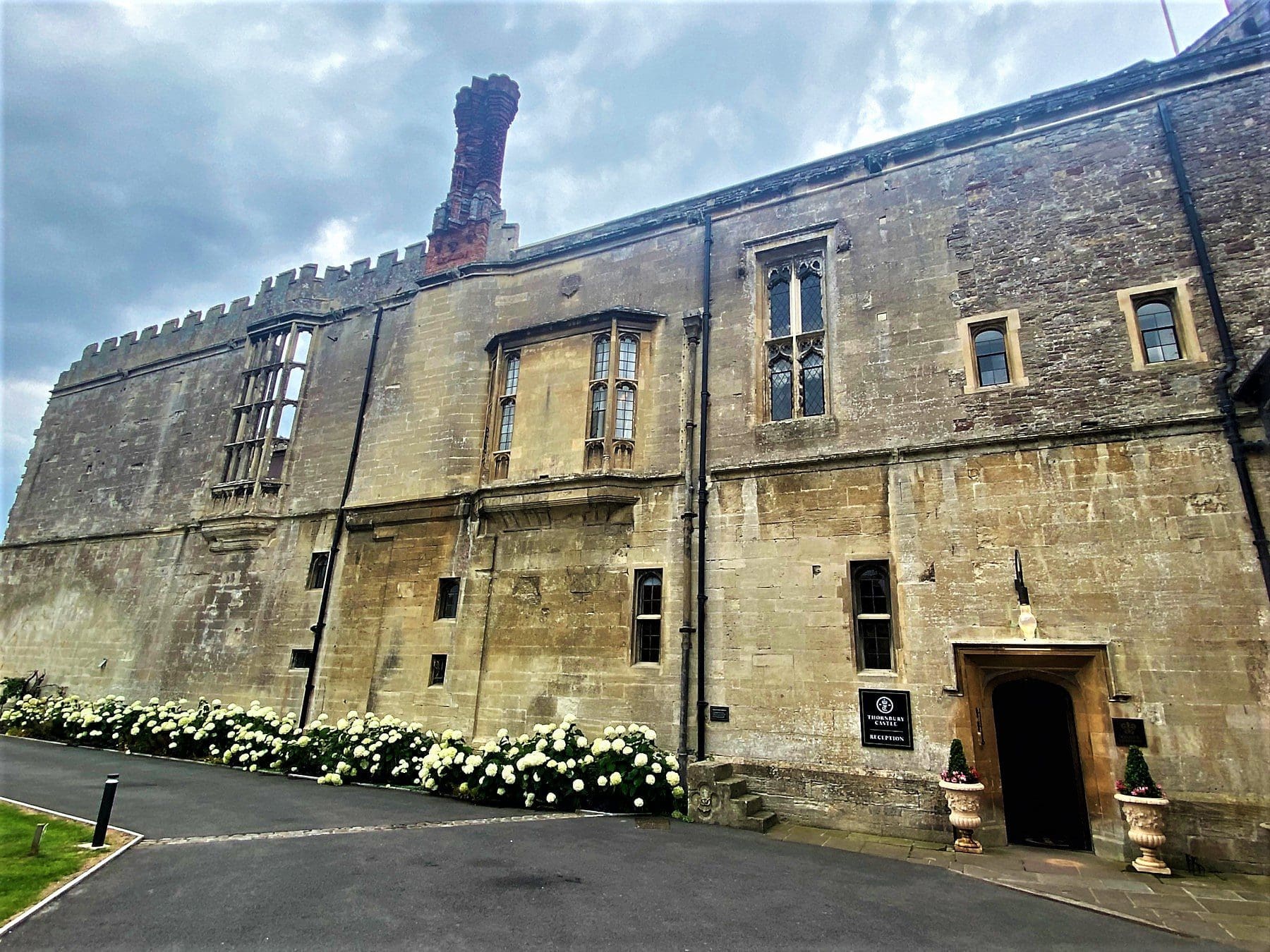 The Outer Court if it had been completed would have held 400 people. This is far more than was legally allowed by Henry as retainers. Perhaps it was that Henry saw Buckingham as a threat – after all he was male heir – or perhaps due to some slight the Duke committed, or maybe Henry was just after his property, but in 1521 Buckingham was arrested, tried, convicted and executed.
Henry seized Thornbury Castle for the Crown. It wasn't until Mary, who had lived here as a princess, came to the throne that the property was returned to the Stafford family in 1554.
If Buckingham had have lived longer it is expected Thornbury would have resembled Richmond Court.
From Ruin to Rack of Lamb
The grand master plan for Thornbury was never completed. The Outer Court now stands as ruins of what probably never was. Only the single tower in which Henry slept was built.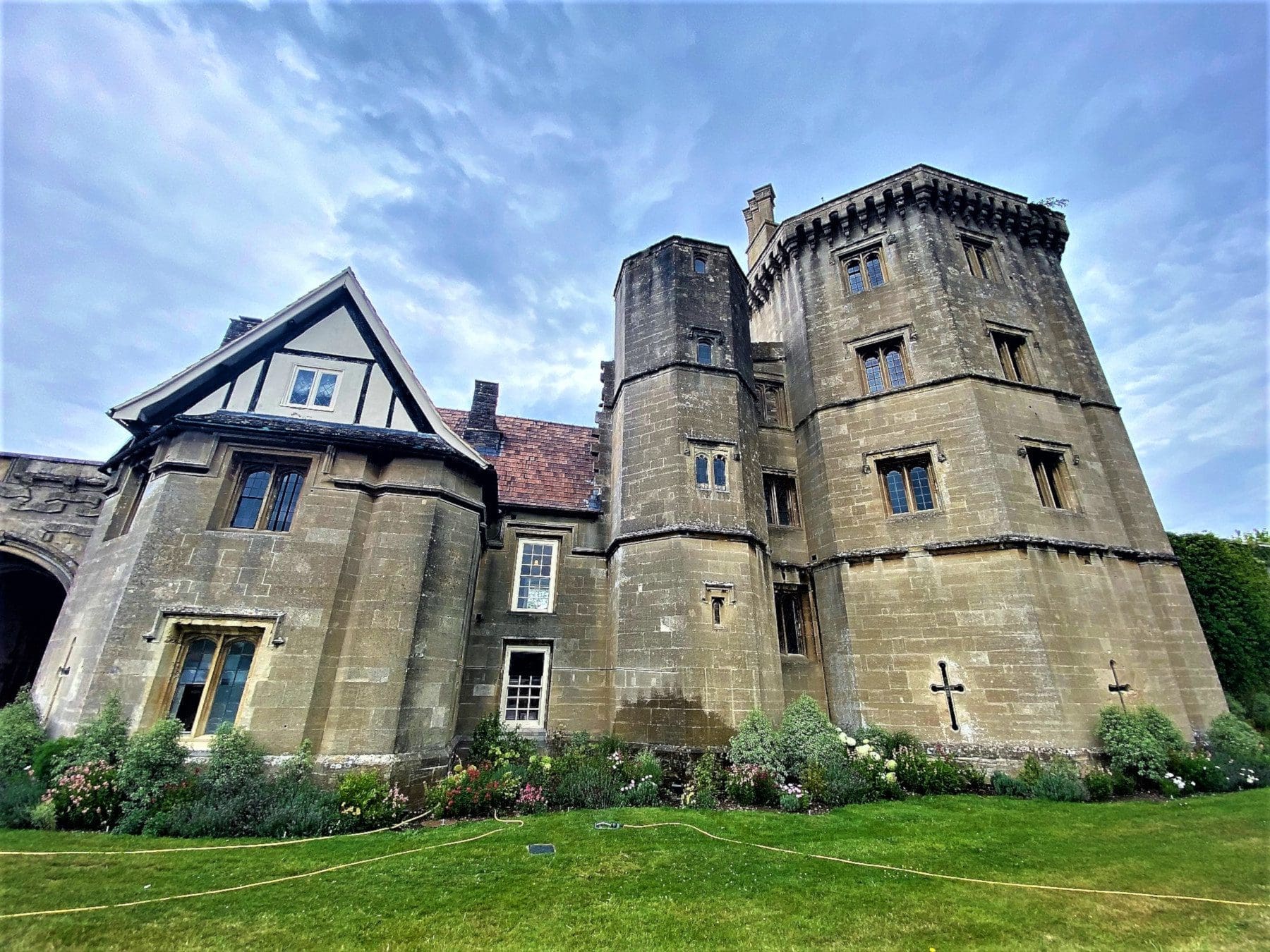 In 1720 the Steward's House that stands next to the solitary tower was added. This is where people lived. Most of the building was left to fall to ruin, so much so that Thornbury became something of a tourist attraction, as a ruined castle close enough to the spa town of Bath and Bristol to draw visitors.
During the 1850s Thornbury Castle underwent it first major renovation. Henry Howard employed the architect Anthony Salvin to restore the South Wing. Consequently, much of what you can now see is Victorian in design.
However there are many genuine Tudor features, such as the magnificent windows on the South Wing, the fireplace in the lounge, the mounting block in the yard, the 1511 front gate, and some of the chimneys that date back to 1514. There are also countless coats of arms that Buckingham had located around the castle to remind everyone quite how important he was. According to David Thomas, vanity and a sense of self-importance were rampant in the Tudor court.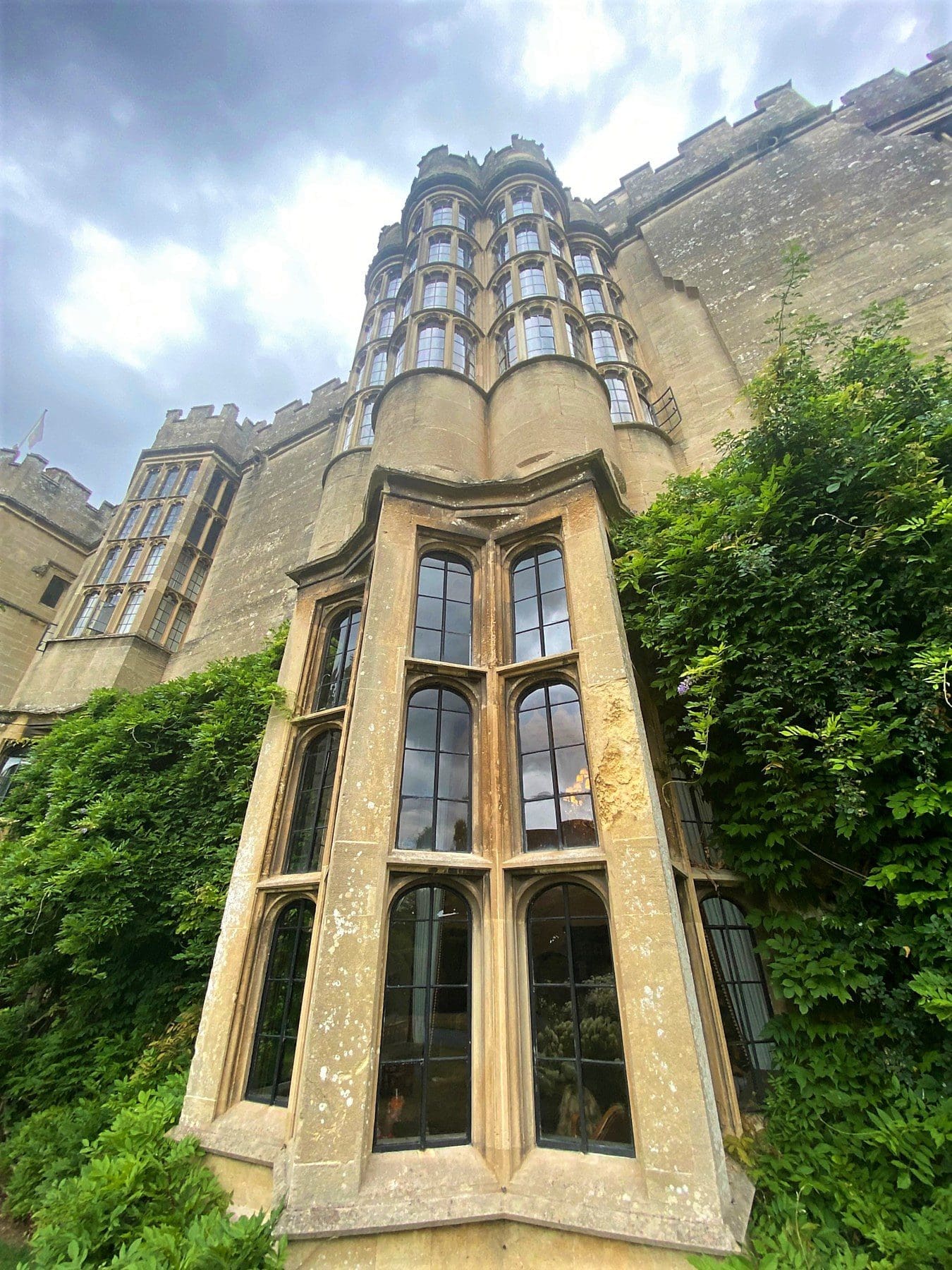 In 1966 restaurateur Kenneth Bell turned Thornbury Castle into one of the finest restaurants in the country – a youthful Nigel Slater cooked here – as well as a hotel. Bell sold it to Maurice Taylor in 1986. There followed two further restorations. The first included reroofing the North Wing was completed in 1997. The latest was carried out during Covid by its current owners. The castle reopened on 17 May 2021, 500 years to the day after the execution of Buckingham.
A Night in the West Wing
In total there are 26 rooms at Thornbury Castle, each with its own unique design. If you are lucky enough to be staying in the Catherine of Aragon Tower Suite, you can view across to Wales.
My bedchamber was in the West Wing. A bottle of sloe gin from a local distillery awaited me, a nice touch. Pride of place was the four-poster bed, although the ornate fireplace gave it a good run for its money. There was also a secret door that led to the bathroom, where the most funky window I have ever seen provided light – it was burrowed into the old castle walls.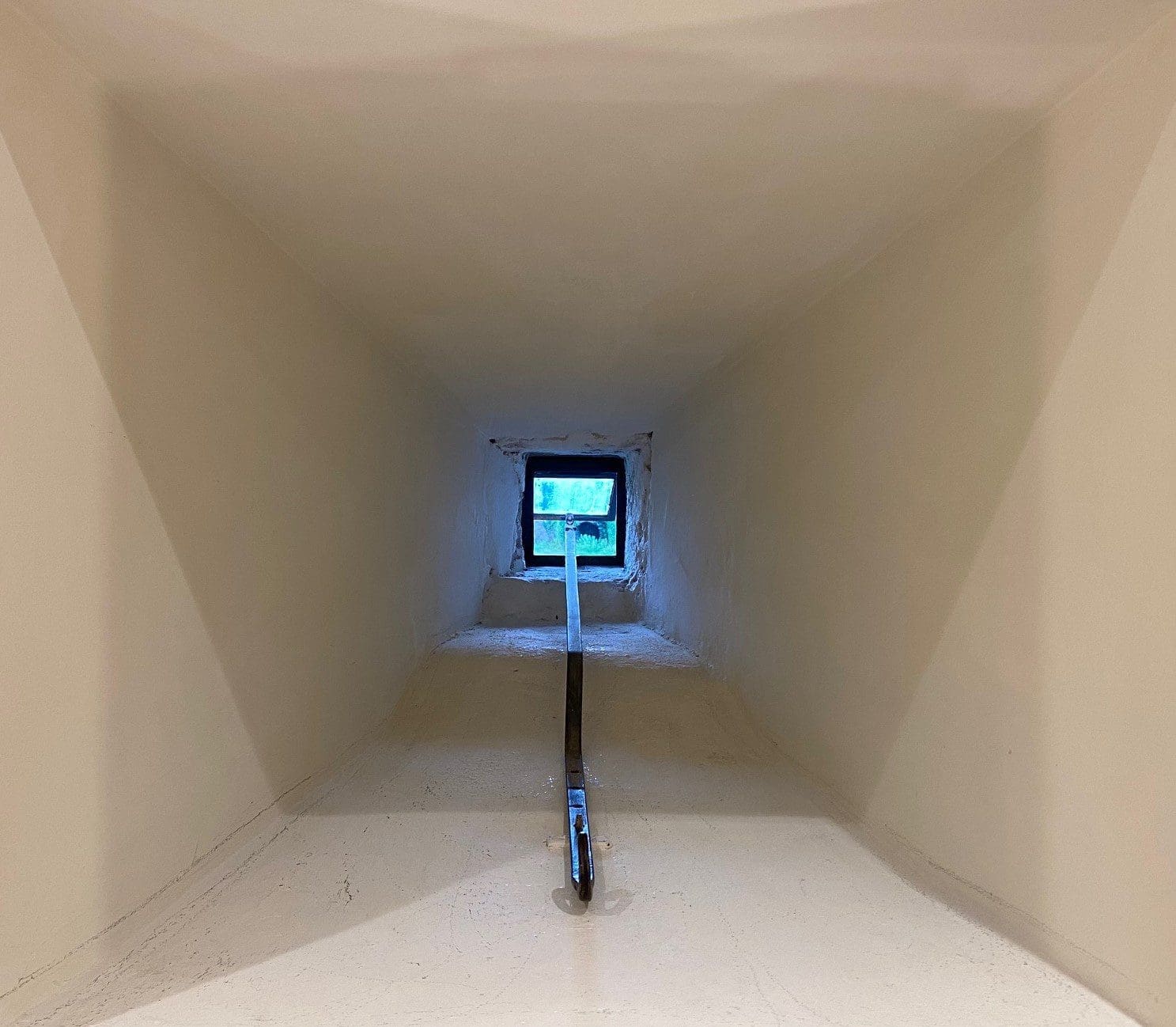 The room is a marriage of old and new, with modern amenities, so while waiting for my cousin to arrive from Bristol for dinner, I had little excuse but to utilise the most definitely non-Tudor high speed Wi-Fi to catch up with work.
A Stroll in a Tudor Garden
Work completed, I still had sufficient time to stroll around the gardens before meeting my cousin.
The grounds may be small but the gardens are beautiful. Immediately behind the house is a Tudor walled Privy Garden that originally would have been terraced.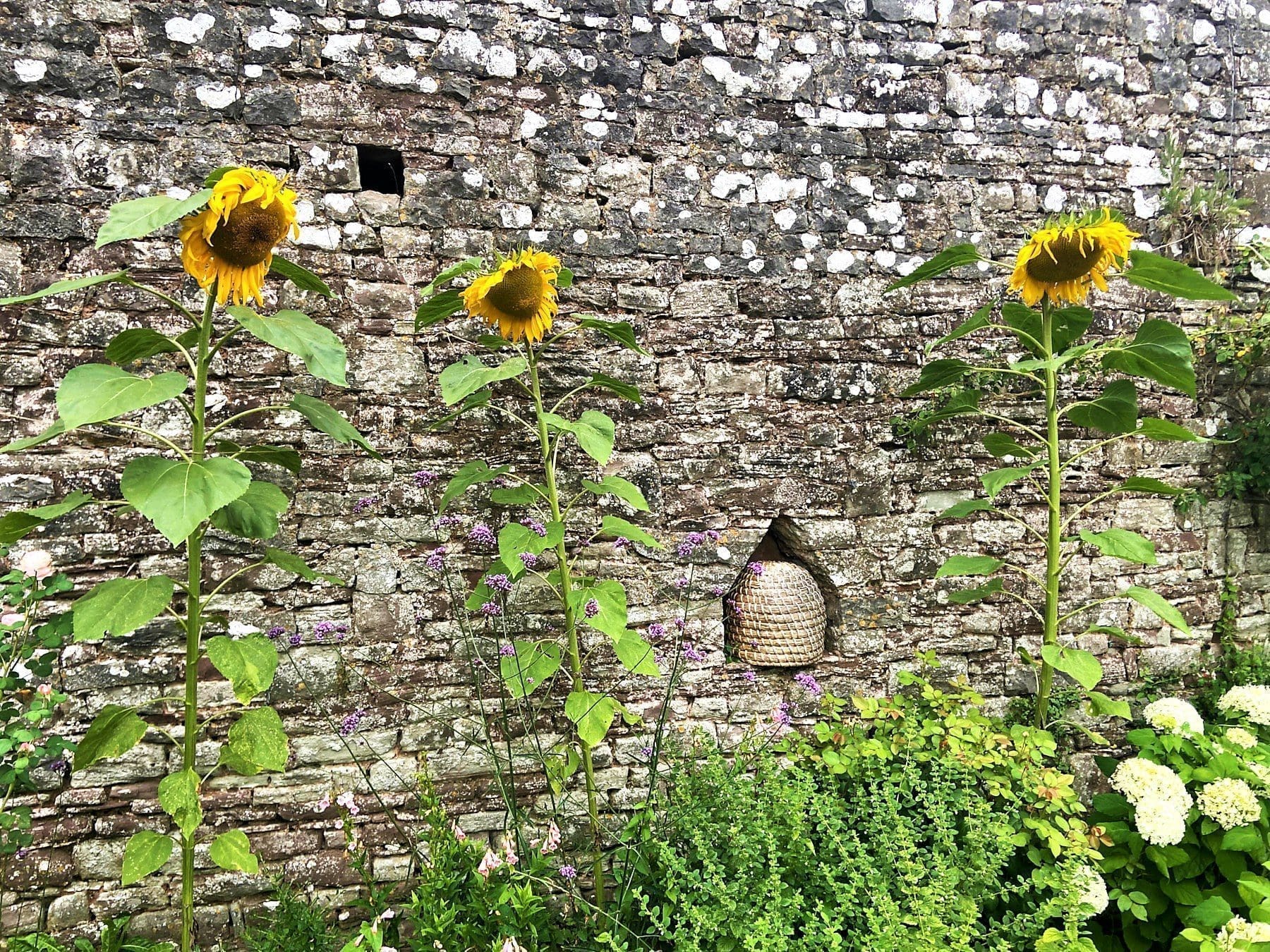 This is the best place to see the magnificent oriel windows, that are reckoned to be finest domestic Tudor windows in England. Buckingham's windows are larger and more ornate than his those of the Duchess below – did I mention he was vane?
Next to it is the Goodly Garden. Apparently this is where ladies retired to gossip, although according to David Thomas, it is more likely to be frequented by people of both sexes who did not wish for their conversation to be overheard. Privacy was not a feature associated with Tudor castles.
A stunningly beautiful garden, it has more that two dozen boles (niches) containing skeps, which are straw hives for the numerous bees that enjoy the vast array of flowers in the garden. One violet plant proved particularly popular with the bees. The only noise to destroy my sense of calm was the sound of the pigeons in the neighbouring wood. A third garden provides herbs, fruit and vegetables for the kitchen.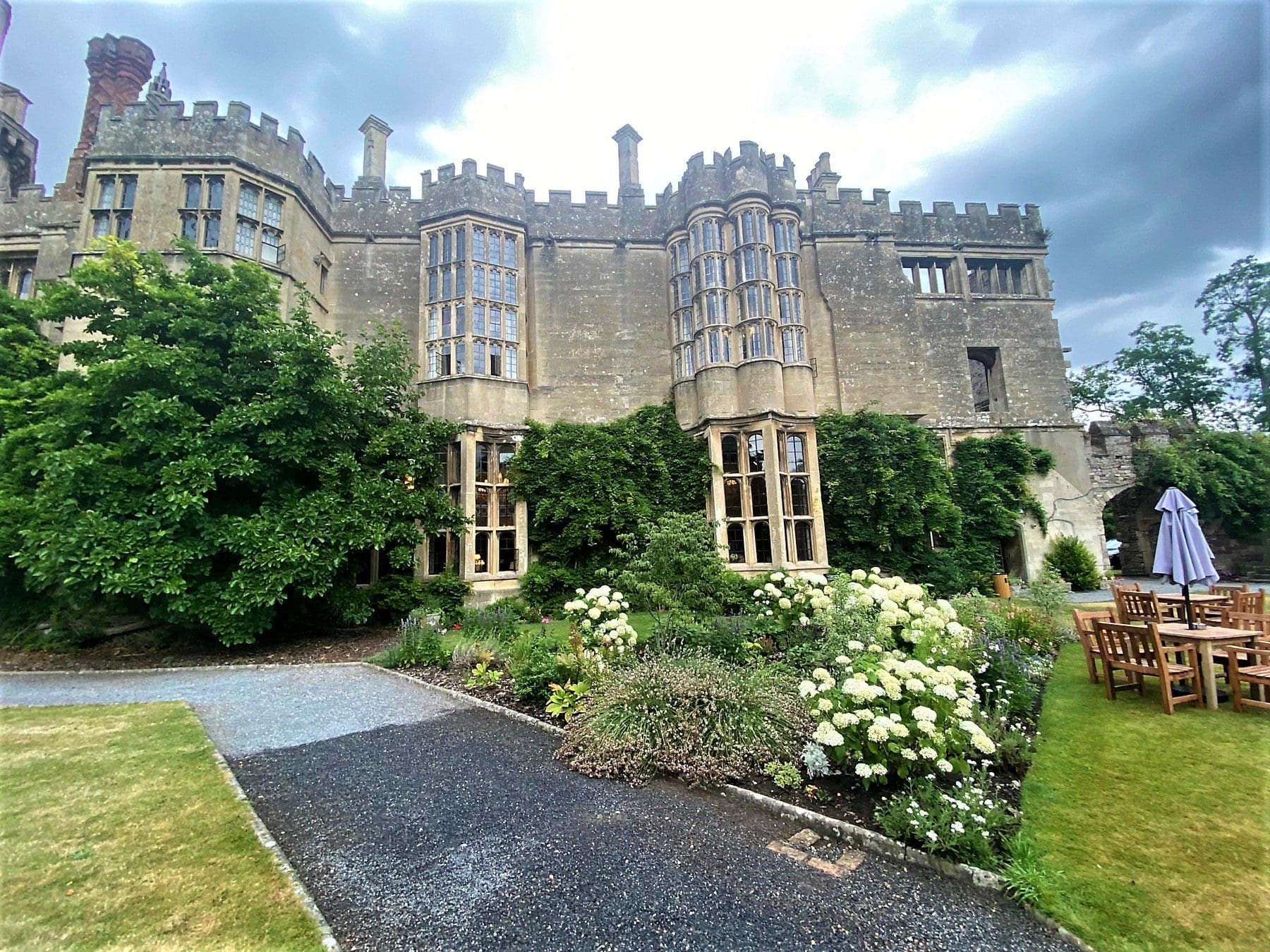 Next to the gardens lies the church of St Mary the Virgin, which dates back to the 12th century. Buckingham would access the chapel through a private passage via his terraced garden. Thornbury is a pleasant village with its own heritage trail and museum, which unfortunately was closed during my visit.
Dinner at Thornbury Castle Restaurant
My exploration of grounds and town accomplished, I joined my cousin for an aperitif in the Library – perhaps more Cluedo than Murder Mystery?
Then we were guided through the menu by the most helpful of staff before being escorted to the restaurant – perhaps they feared we might get lost.
Fortunately, the Thornbury Castle dress code is smart casual, something I have always felt to be an oxymoron. Consequently, both my cousin and myself who have mastered the latter part of the attire while failing miserably with the former, did not feel uncomfortable as we entered the stately dining room.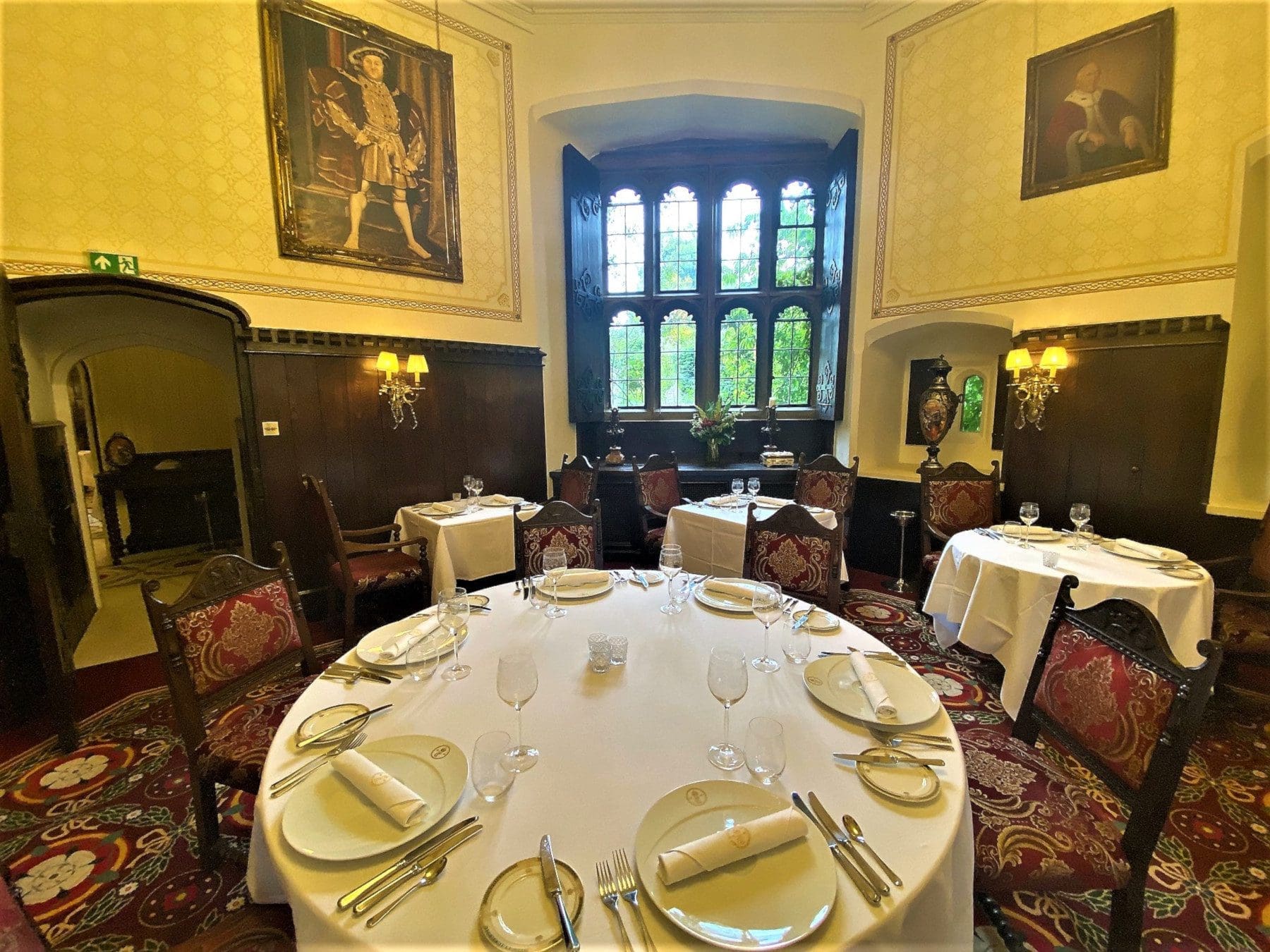 We had opted for a la carte rather than the tasting menu, and did not regret our decision. We started with a cauliflower velouté amuse bouche which was served with homemade sourdough. This was followed by squid ink ravioli in a shellfish bisque, with Loch Duart salmon, crevette and caviar. The combination worked a treat.
Our mains were a stone bass served with squash, sage gnocchi and samphire, which we followed with a delightful selection of English and Welsh cheeses, including a great Golden Cenarth. Yes – we did both order exactly the same courses!
While maybe not quite fit for Henry, the food and presentation certainly lived up to the reputation initiated by Kenneth Bell.
Replete I retired for a good night's sleep aided by a shot or two of the sloe gin.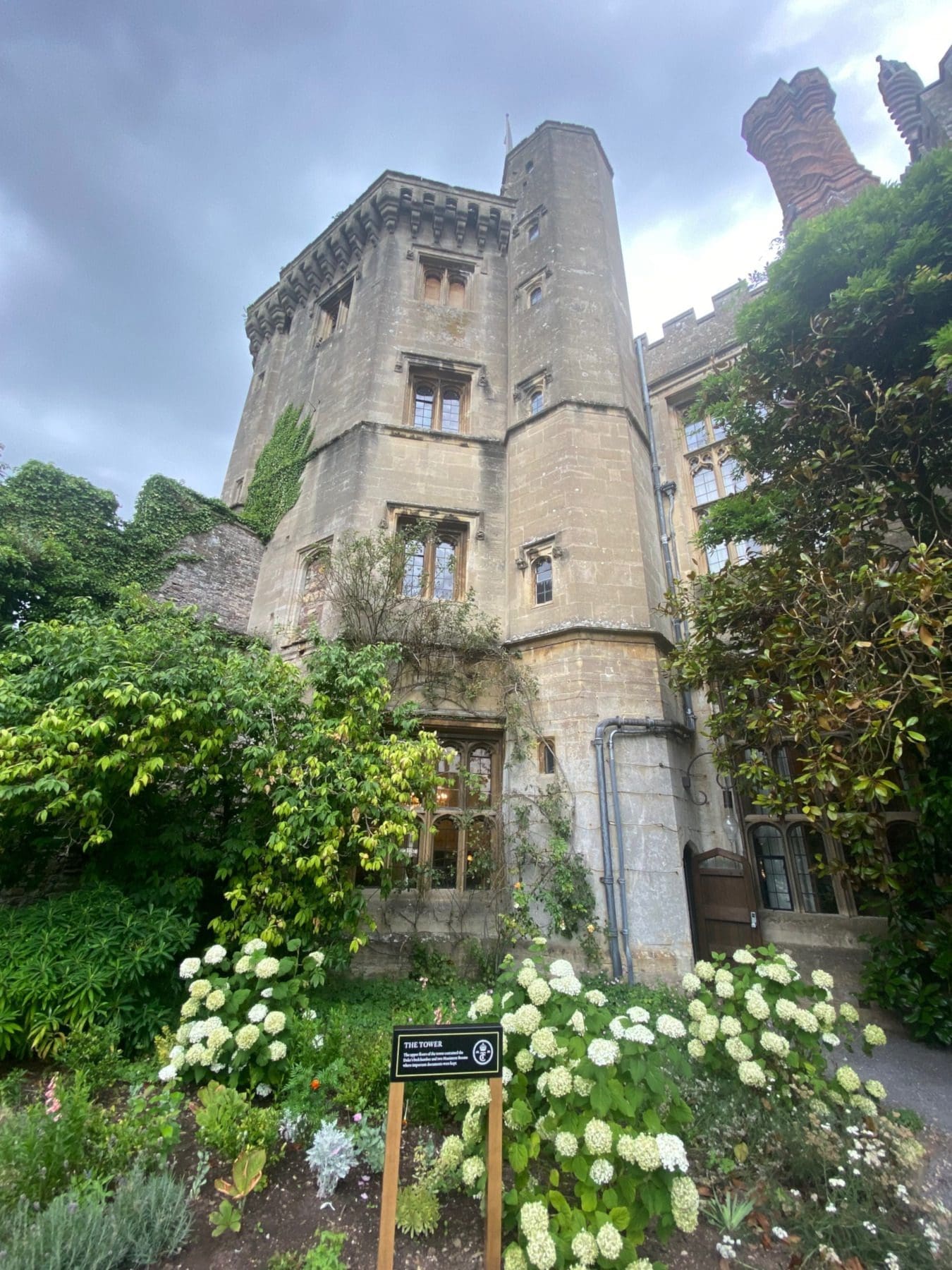 A Tour of Thornbury Castle
Breakfast was served in the dining room and included a pink grapefruit juice – always one of my markers for breakfast. Sadly, there were no kippers, but the poached eggs for the salmon Benedict were cooked to perfection. The coffee was strong, as requested, and the yoghurt and granola provided a healthy touch.
It was after breakfast that I was given a talk and tour of Thornbury Castle by David Thomas, which provided me with much of the information you have just read.
---
Thornbury Castle Photo Gallery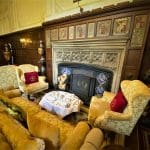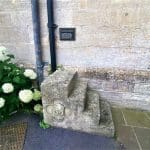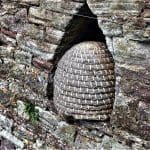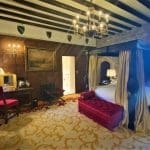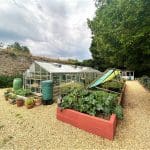 ---
Thomas' view is that Thornbury was not really built as a castle, but more a major vanity statement by Buckingham. Protected only on one side, built right next to a church where archers could pick off their prey at will from the tower, and with Outer Walls insufficiently thick to withstand fire from its own canons, Thornbury was not designed to withstand an assault. Rather it was as the hotel's own literature states "built to impress."
A tribute to one man's vanity, perhaps playing a part in his demise, the Ozymandias of Tudor castles has been lovingly restored into a spectacular hotel and restaurant. Or as the hotel literature continues, "built to impress … five centuries later, it still does."
Reluctantly, so, so reluctantly, my tour over I dragged my feet away from Thornbury Castle to head to a Reading wedding another cousin had planned.
---
 Where is Thornbury Castle?
The castle is in the town of Thornbury, 12 miles to the north of Bristol.
Thornbury Castle
Thornbury Castle is a member of Relais & Châteaux.
Thornbury, Gloucestershire, BS35 1HH
T: +44 (0) 1454 281 182
W: cick here
Mark Bibby Jackson
Before setting up Travel Begins at 40, Mark was the publisher of AsiaLIFE Cambodia and a freelance travel writer. When he is not packing and unpacking his travelling bag, Mark writes novels, including To Cook A Spider and Peppered Justice. He loves walking, eating, beer, isolation and arthouse movies, as well as talking to strangers on planes, buses and trains.