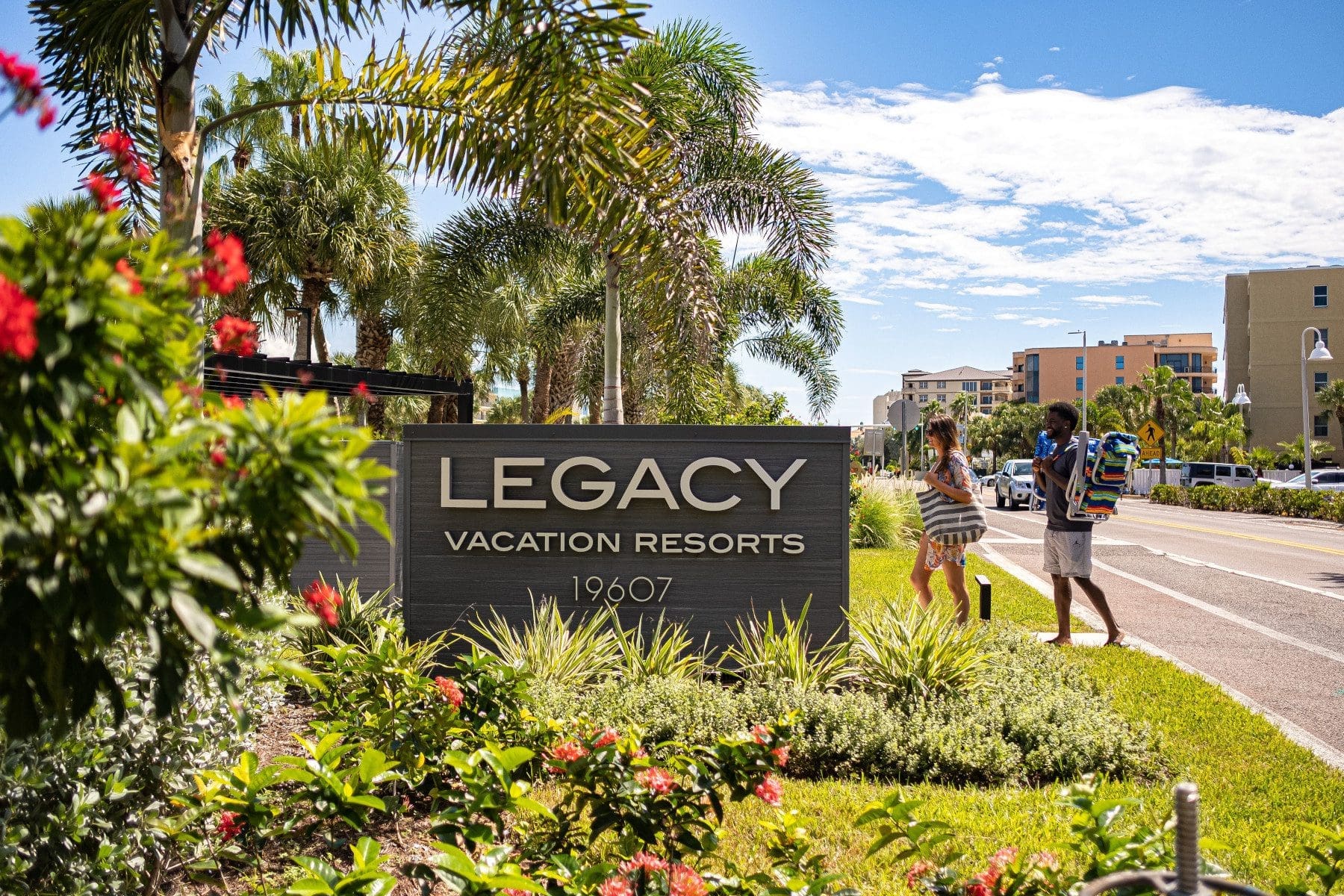 Creating a Climate Friendly Travel Legacy
Mark Bibby Jackson
Posted on 29th Sep 2022
Mark Bibby Jackson talks with Jared Meyers, Chairman of Legacy Vacation Resorts about their climate action initiatives.
Sometimes the enormity of the journey we all have to make towards GHG neutrality can have a paralysing effect. Quite simply we do not know where to start. Which is why it comes as such a relief to talk with someone who has already set out on that long road to preserve our collective future.
Jared Meyers is the Chairman of Legacy Vacation Resorts (LVR), a company that provides holidays for families across eight locations in the US, that create "lasting memories in a manner that respects the environment, employees and community."
In 2018, it began its journey towards emission reduction, becoming a Certified B Corporation. Administered by the non-profit, B Lab®, B Corporation means that LVR has voluntarily met the "highest standards of social and environmental performance, public transparency, and legal accountability to balance profit and purpose through third-party review".
Meyers explains that the B Corporation Certification process lasted a year and consisted of implementing a more sustainable business model. Measures included carbon footprint offsetting, waste reduction and enhanced recycling efforts, sustainable lifestyle awareness campaigns, green-focused renovation projects and a living wage initiative for employees.
Part of the B Corporation Certification involves adhering to the triple bottom line approach, i.e.. people, planet as well as profit. LVR ensures a living wage for staff, inclusive health insurance and scholarship opportunities, promotes diversity and supports equity, and is a 'Second-Chance' employer.
Underlying all this LVR adopted a "holistic approach towards climate and social justice", altering its governing documents to reflect this."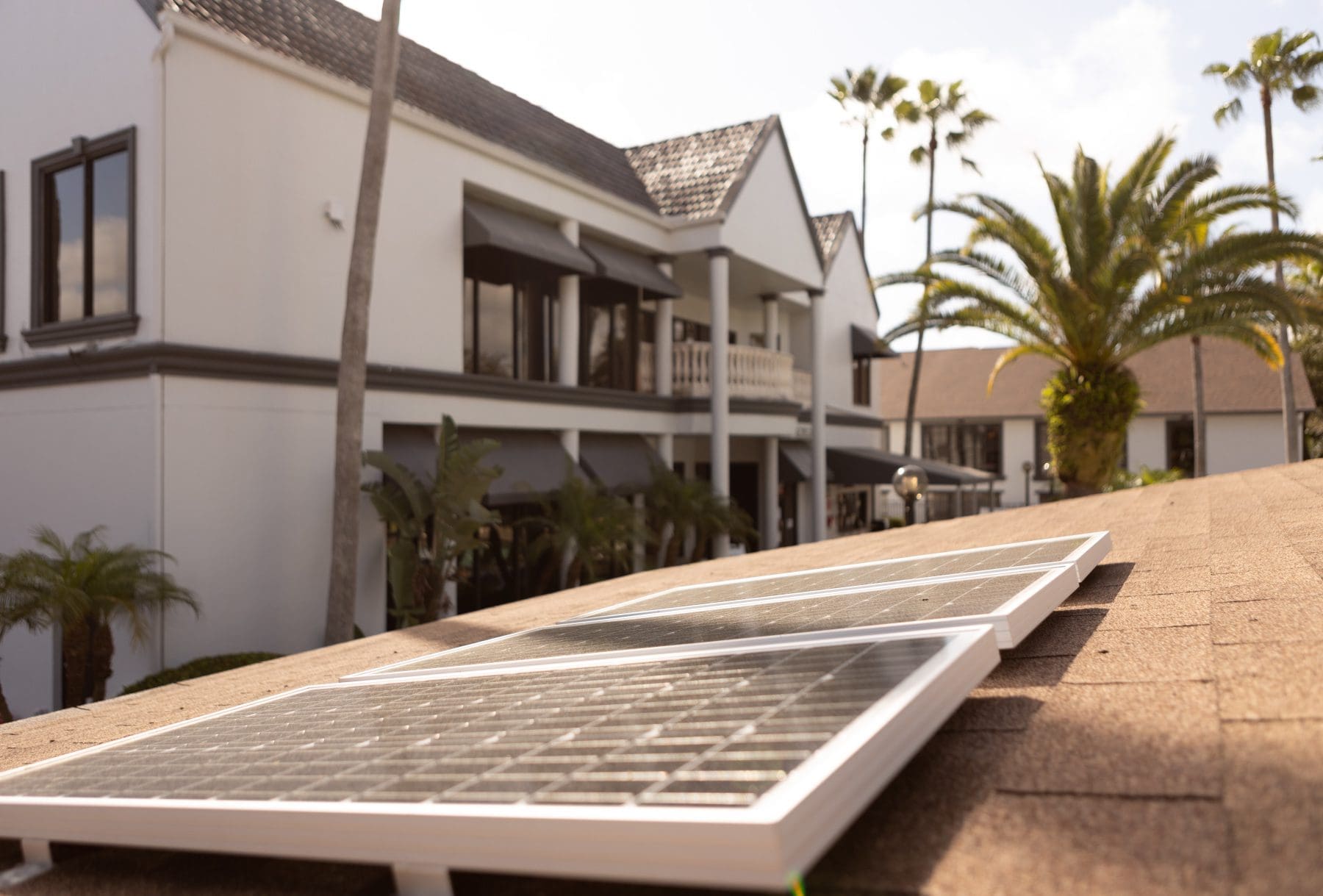 Developing your Climate Action Plan
LVR has also developed its Climate Action Plan. This has involved practical measures such as installing Electric Vehicle Charging Stations at all eight resorts, a recycling program, installation of programmable thermostats, upgrade of light fixtures to efficient LED bulbs and installation of low flow faucets, showerheads, and toilets. They also converted their Brigantine Beach resort to 100% renewable electricity – wind and solar. This represents 16% of total electricity usage across their resorts.
"Our Science Based Targets (SBTs) set us on a path of achieving net zero emissions by 2030 in line with the goal of maintaining global temperature rise below 1.5 degrees Celsius," says Meyers.
Where carbon emissions could not be reduced they were offset via their partner We Are Neutral.
"From when we started offsetting our carbon footprint in 2019, our total greenhouse gas emissions for the year were 6,268.46 tCO2e. In 2021, we projected our annual greenhouse gas emissions to be around 6,000 tCO2e which accounted for roughly a 4% decrease in our greenhouse gas emissions."
Additional emission-reduction efforts include expanding on-site solar to their other Florida properties, completing LED retrofits in Reno, implementing water usage reduction projects at their Kissimmee and Indian Shores locations, eliminating single use plastics, and introducing programmable thermostats at their Indian Shores resort.
While to date most of their initiatives has been targeted at Scope 1 (direct GHG emissions) and Scope 2 (energy provider), in the future LVH will also focus on their upstream and downstream emissions (Scope 3).
"We are integrating a new travel and expense platform that allows team members to book the lowest carbon travel options while also balancing price points, leading to trackable Scope 3 emissions and expanded education," Meyers says.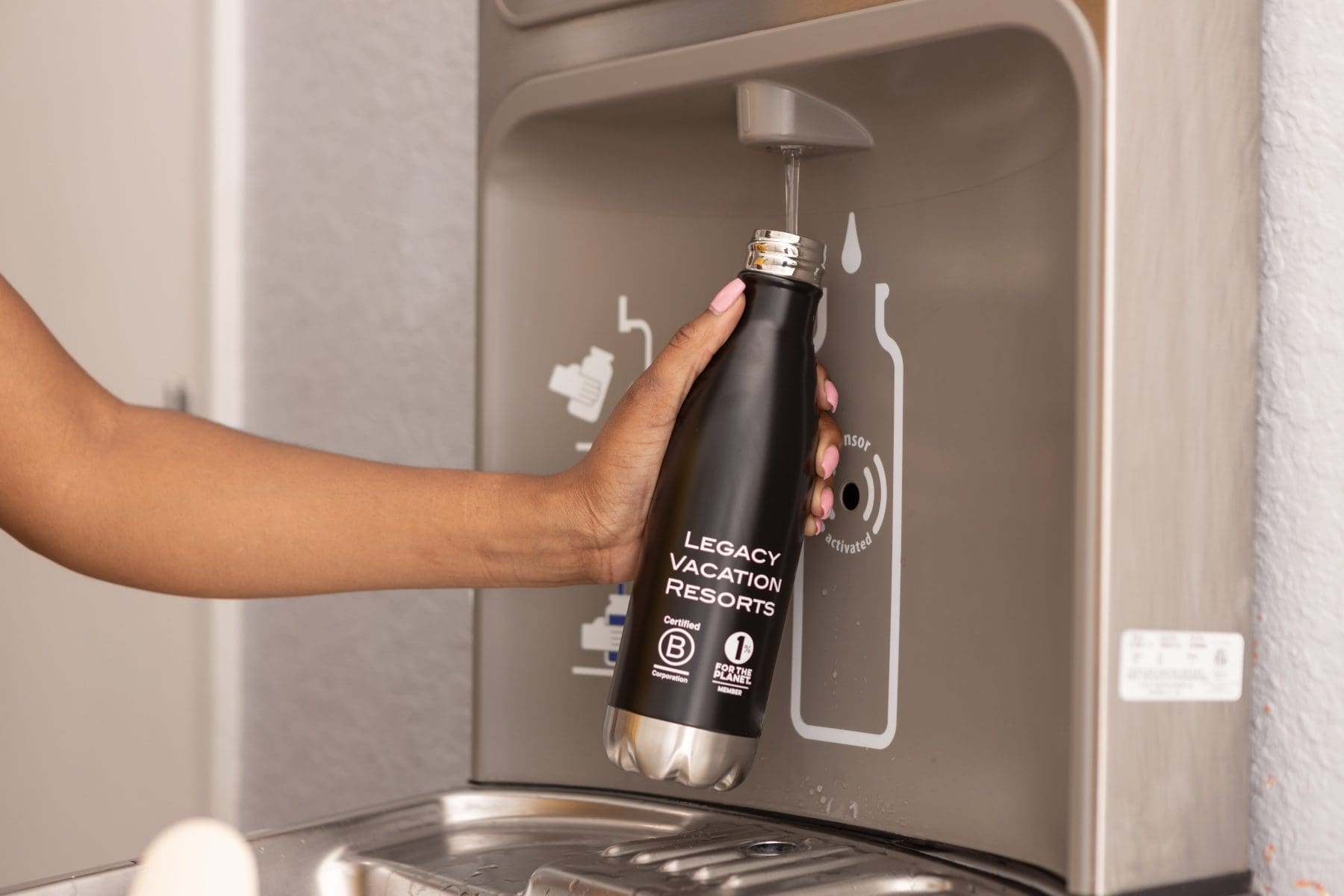 Joining the Climate Friendly Travel Registry
LVR recently joined the SUNx Malta Climate Friendly Travel Registry, becoming the first company to complete Part B, which involves developing a plan to reduce GHG emissions in line with the Paris 1.5C agenda.
"We hope by joining and supporting the Climate Friendly Travel Registry we can inspire and encourage the travel and tourism industry to become more regenerative so travel can achieve its full potential," Meyers says. "We hope to gain new connections with other like-minded destinations, businesses, and organisations that align with our values."
Meyers is happy to share the knowledge that LVR has gleaned along their path towards carbon neutrality with other members of the Registry.
"We hope to lend our knowledge and experiences we have had in our climate action journey as well as our B Corp journey. It is our intention to learn from others but also help others learn from our success and mistakes. When any of us make progress toward regeneration, we all win," he says.
His advice to those struggling with the idea of developing a Climate Action Plan is simple.
"We would say that it is all about progress, not perfection. By simply beginning the conversations and planning towards a climate action plan you are already doing much more than many others.
"Take things one step at a time and begin by setting a baseline and measuring current emissions. Identify areas in which you can have immediate improvement and then others that will take longer to accomplish. Set reasonable goals for yourself and your business to ensure you do not become overwhelmed and can indeed achieve what you set out to do."
Regenerative not Sustainable Tourism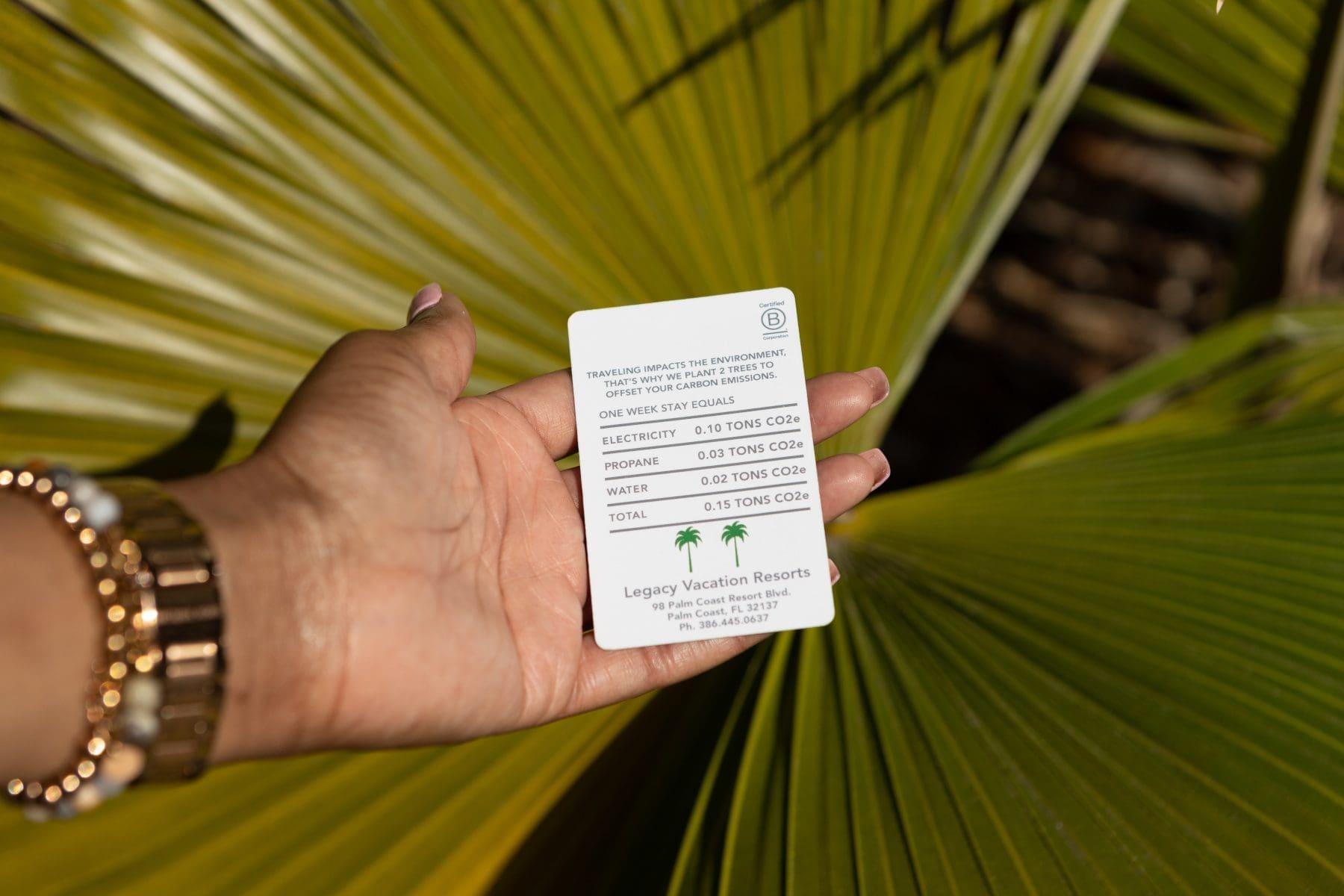 Believing that travel can be a force for good. Meyers sees that initiatives, such as those adopted by LVR, are essential for the tourism industry – and that this needs to take on a regenerative component.
"We must immediately take action to regenerate our planet and communities, not just sustain the way they are now," he says. "Travel should regenerate ecosystems and create harmony among all of its parts. "
He also believes that turning towards a more sustainable future represents sound business sense.
"Our company can't survive if extreme weather events worsen and become more frequent," he says, citing multiple wildfires, extreme heat, drought and a hurricane that affected their resorts last year.
"Beyond the humane reasons to act, addressing our climate challenges makes our company more resilient and future proof," he says.
Meyers has also noticed a "shift in sentiment" from their "guests".
"More attention is being paid now than ever before to the kinds of practices and policies hoteliers and tourism operators adopt," he says. "Guests are noticing and booking more with those that place importance on people and the planet."
A Long Way to Go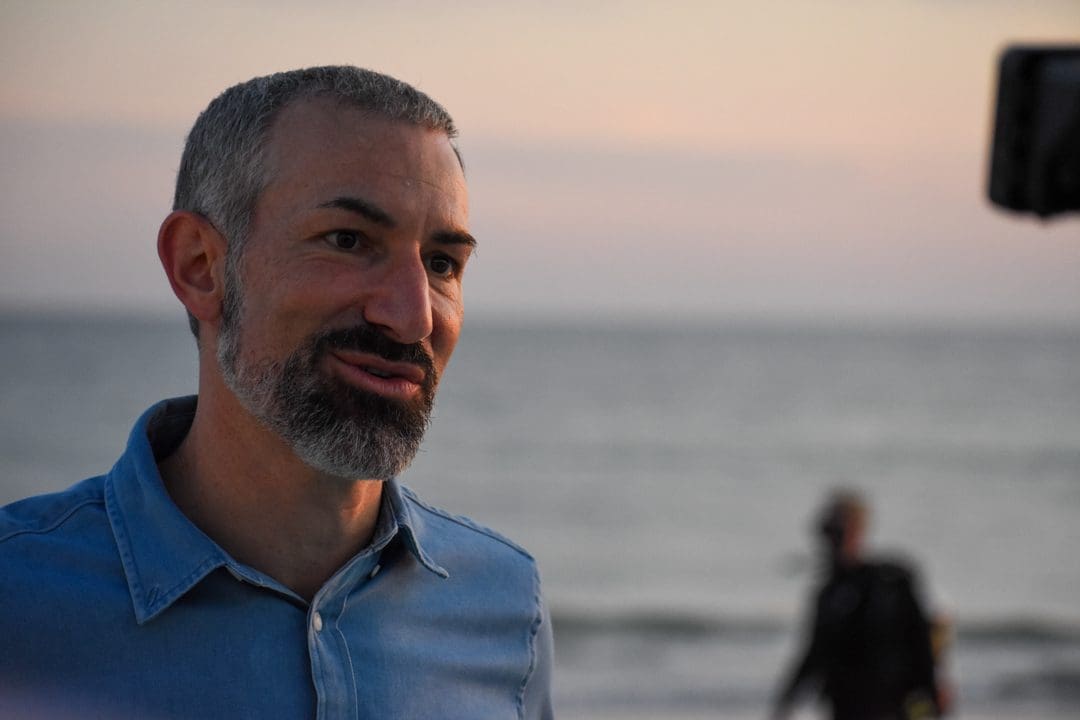 Meyers certainly has no intention of taking anything for granted. The road ahead is still long.
Recognising that time is of essence, LVR's goal is to "achieve maximum solar use at all resorts over the next few years". This involves, retrofitting buildings and facilities with energy efficient items such as LED lights, programmable thermostats and better insulation. They will also move their cash and investment funds to climate friendly financial institutions by the end of this year.
"We will continue to move towards tracking and offsetting our Scope 3 emissions (including employee commutes and corporate travel), and continue water reduction projects to meet our goal of a 25% reduction in our total water footprint," adds Meyers.
"We will begin to implement carbon labelling for all vacations booked and also integrate low-impact design for all landscapes including native plants. Additionally, we will continue to educate our travellers on their carbon footprint and how they can travel more sustainably."
A long journey that starts with a simple step. If you haven't yet established your own GHG baseline, time is running out. And remember you have plenty of friends in the CFT Registry community willing to provide you with some advice and even lend a helping hand. Take your first step now.
This article was first published in eXist, the Climate Friendly Travel Bulletin, and republished with permission from SUNx Malta.
Mark Bibby Jackson
Before setting up Travel Begins at 40, Mark was the publisher of AsiaLIFE Cambodia and a freelance travel writer. When he is not packing and unpacking his travelling bag, Mark writes novels, including To Cook A Spider and Peppered Justice. He loves walking, eating, beer, isolation and arthouse movies, as well as talking to strangers on planes, buses and trains.