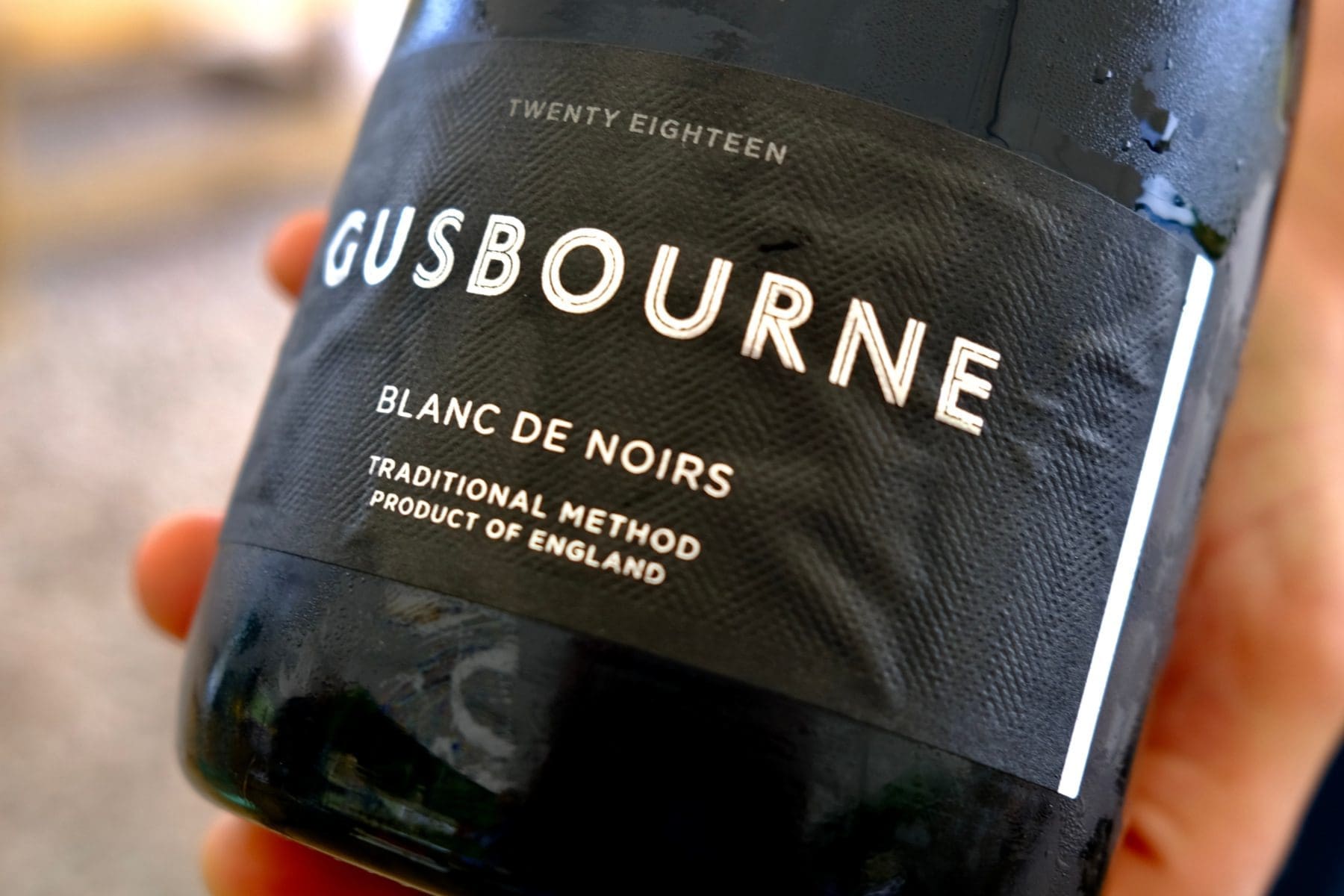 Gusbourne Estate Vineyard
Neil Hennessy-Vass
Posted on 13th Sep 2022
Neil Hennessy-Vass discovers the fruits of tasting wine in the UK at Gusbourne Estate Vineyard in Kent.
Started in 2004 by founder Andrew Weeber across 350 acres in south facing ancient chalky escarpments of Kent, not far from Appledore is the sublime Gusbourne estate. A total of 150 acres are suitable for the growth of the three varietals of grape: Chardonnay, Pinot Noir and Pinot Meunier totalling 250,000 vines. They also have land near Goodwood in Sussex offering a more flinty, mineral soil. All the wines produced by Gusbourne Vineyard are made with their own grapes, nothing is ever bought in.
Gusbourne Estate Vineyard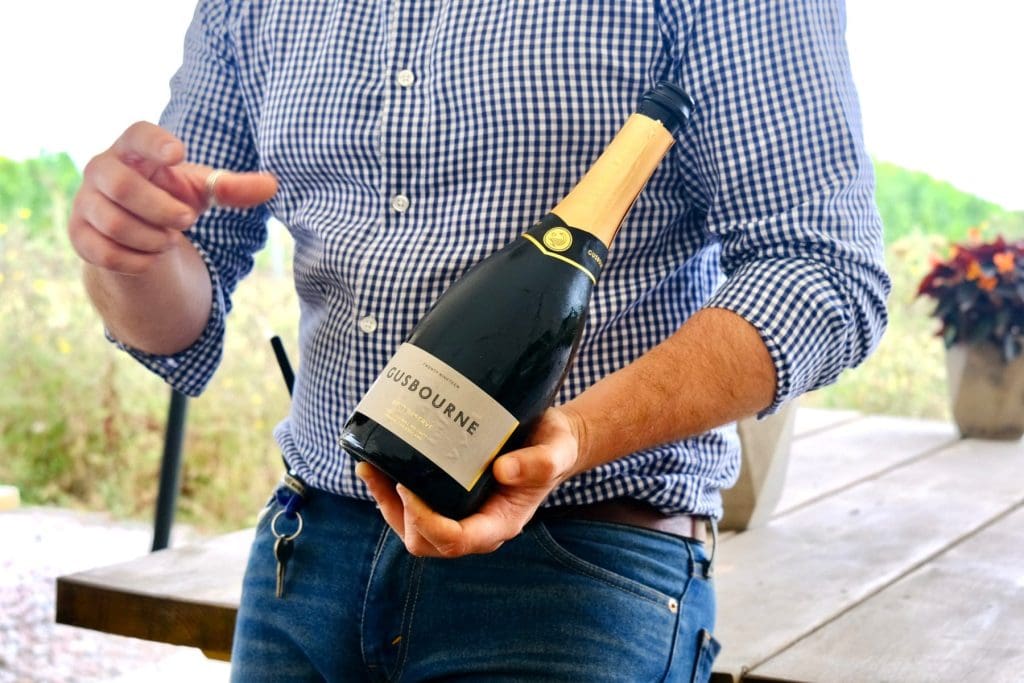 I paid a visit to Gusbourne where I met Basil who showed me around the estate where enlightened tradition reigns supreme. Sitting 45m above sea level and a few miles from the coast it benefits from near perfect position and climate, this is a high mineral terroir, suitable for the award-winning wines they produce. These wines are proving popular, last year there were over 11,000 visitors. This year double is predicted. Maybe a realisation that we have plenty of what we desire on our own doorstep so why buy elsewhere but it is also affirmation that English wines have come of age. They are a quality product made with care and attention and most importantly the skill of people who are dedicated to making the best. The UK now has over 160 vineyards.
The output varies, as they don't buy any grapes in, from 250,000 to 500,000 bottles a year. And reassuringly it exports well. Popular in Japan and USA, its biggest fan is Norway. The four mainstays are Blanc de Blanc, Blanc de Noir, Brut Reserve and a Rosé. They also produce a couple of still wines, which are proving very popular. Priced between £45 – £59 they offer outstanding quality in their price brackets. Multi award winning (even beating Champagne on several occasions at international level) these are event wines, to be savoured and enjoyed with good food and company.
Wine Tasting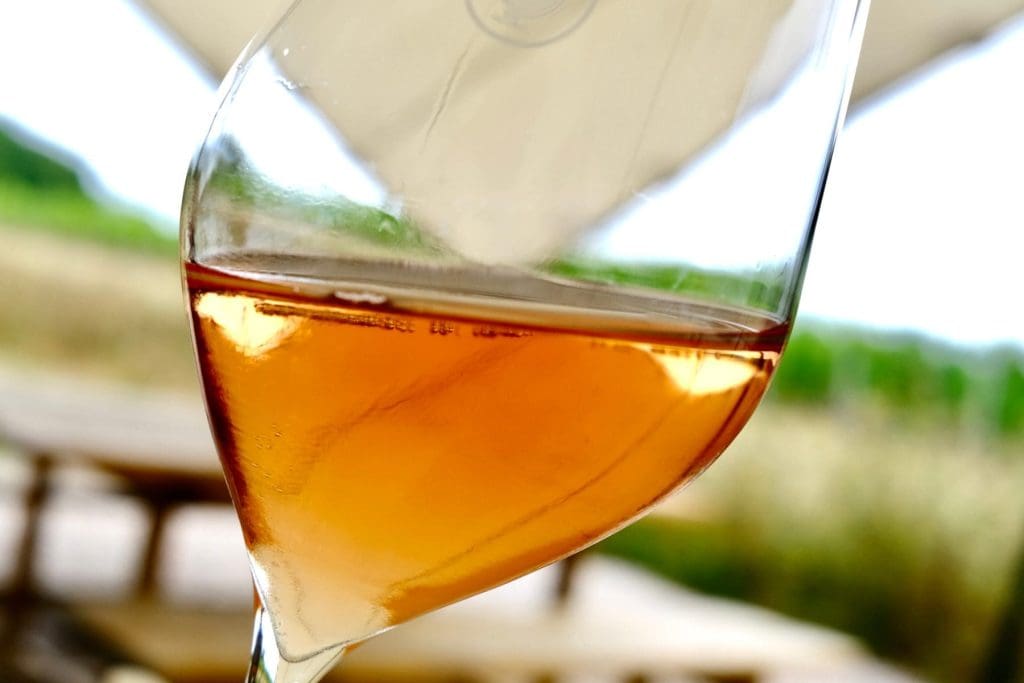 The Blanc de Blanc I tasted was from 2018, bright and golden with a citrus nose and orange zest buzzing around with a touch of pink grapefruit. Tasting like a summer pear with spice undertones it has a splendid long finish. Perfect with shellfish and maybe a little chilli. Of the four I tasted this was probably my favourite.
The Blanc de Noir was also golden, ripe fruit on the nose with strong red berries in there too. It is a 2019 vintage and is ready to drink now. All the sparkling wines are made in the traditional method, the winery is on site, the grapes are whole bunch pressed within 20 minutes of being picked, the lack of intervention approach produces classy, significant wines of stature. And one of the best parts, you can go in at any level of knowledge, from residual sugar and pH to what sort of corks they use and why.
The enjoyment doesn't stop there, as well as wine tours and tastings you can raise it a level and go for something to eat as well. Food with tutored tasting of a couple of wines starts at only £75 per head. The views the tasting room are magnificent, the wine exceptional and the whole experience thoroughly enjoyable. And it's on our doorstep.
---
Gusbourne Estate Vineyard
Kenardington Road, Appledore, Ashford, Kent.
T: 01233 884680
Neil Hennessy-Vass
With careers encompassing broadcasting, photography and food the next adventure for Neil was to take up travel writing. His natural curiosity has meant the last 10 years have been spent trotting around the globe writing about and photographing all he experiences. Never happier than ordering a rare Bourbon in some far-flung bar while checking to see his passport isn't out of date, preferring to take the path less trodden even if it takes a little longer. Neil is an award-winning journalist and photographer who lives in London, France and on things that move.