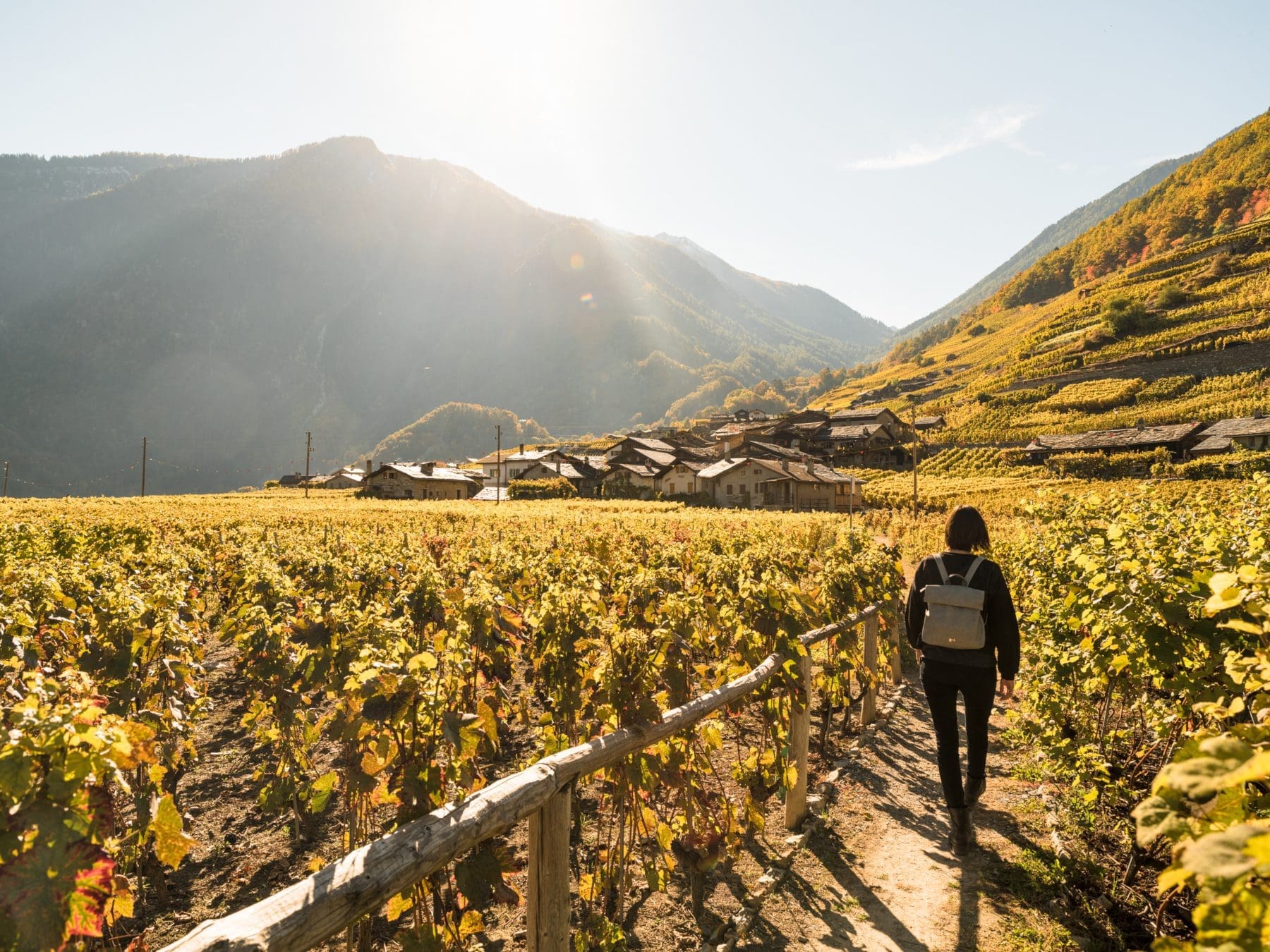 High Culture in Monthey, Martigny and Sion, Valais Switzerland
Mark Bibby Jackson
Posted on 24th Sep 2022
Mark Bibby Jackson takes a cultural excursion to Valais Switzerland reaching new heights.
It is somewhere as we are approaching 3,000 metres and the distant refuge that we have been climbing towards for the past hour or so seems no less distant that I question whether any concert can be worth such labour – clearly I am no Hercules. Forget the mud of Glastonbury, this really is an ordeal.
An hour later as the clouds roll past and I rest back to musically meditate – not sleep – on the mat that Baptiste our guide from the local tourism department has kindly provided, and the sound of Ecuadorean guitar drifts in and out of my consciousness that I realise it most definitely was. This is PALP a concert in the Valais in the Alps that really does transcend the normal.
Learning Stained Glass in Monthey
The PALP Festival is on the third day of my visit to Valais in Switzerland. On the first I had an even more challenging experience, learning to make stained glass.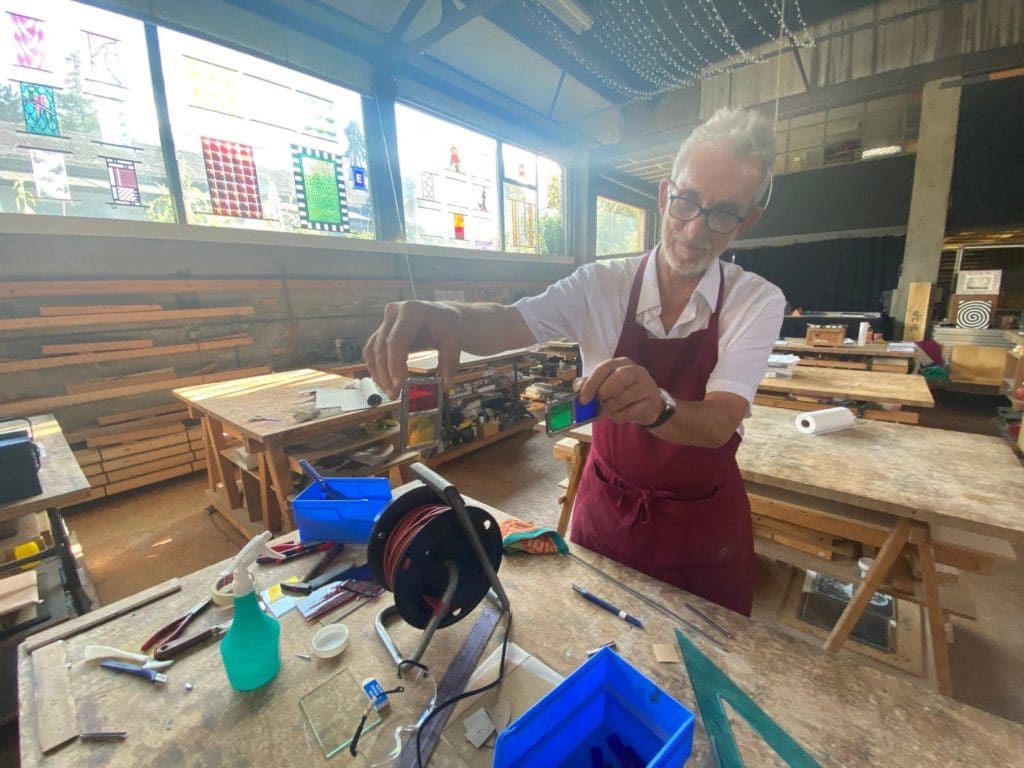 Guy Cristina moved to Monthey some twenty years ago to join the Swiss School of Stained Glass and Creation, which was founded in 1984. In addition to carrying out invaluable restoration work, the school trains students in the craft of stained glass, as well as conducting sessions for beginners, such as myself.
Guy has the patience of Job, as he showed throughout our session. Perhaps they should make a stained glass window of him. After explaining the different forms of stained glass, Guy informed us that it was our turn.
Cutting the stained glass was not so difficult. However trying to squeeze the cut glass into the leading proved much more tricky. More than once Guy helped me by giving my glass a gentle prod. Perhaps the most fun part was soldering the leading so the glass would stay in place. About an hour after we had started I emerged with my small two-piece stained glass creation. Not fit for St Peter's perhaps, but for someone who came bottom in art and failed miserably at woodwork, for once I could hold my head up high as I emerged to the fresh Alpine air.
Crochetan Theatre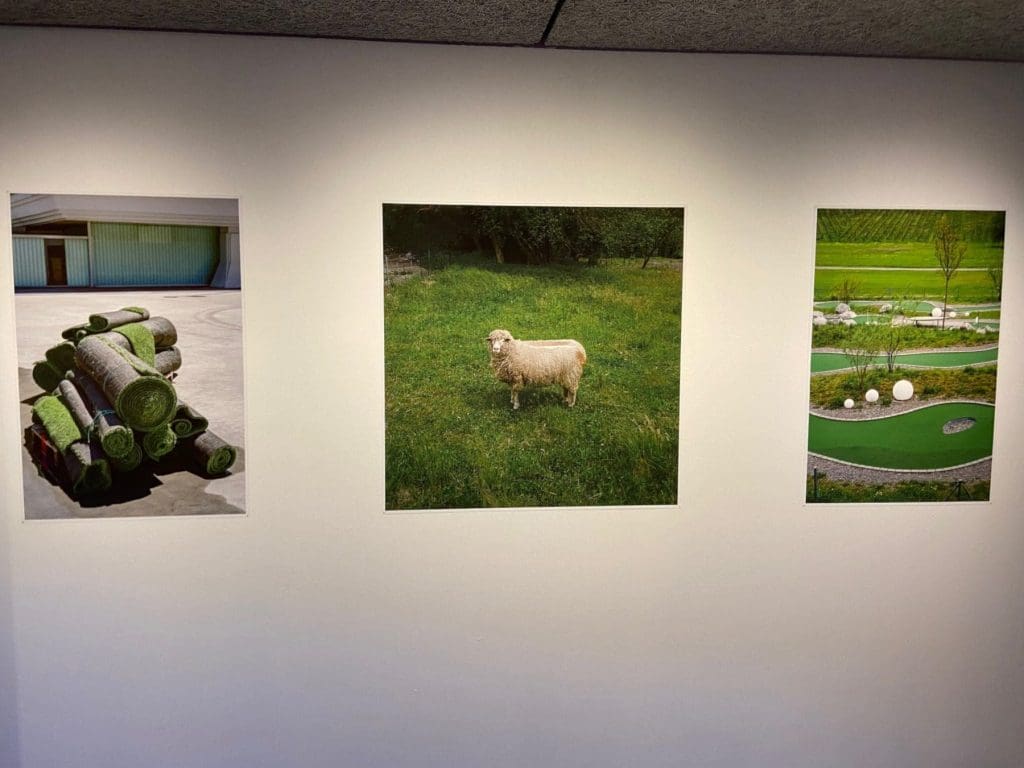 We had checked into the Hôtel Au Vieux Manoir, a wonderful building that dates back to the 19th century and where Gustave Eiffel once stayed, set in the hills above the town. A beautiful old manor house with views down to the slightly industrial valley below, here we dined, slept and awoke to an equally spectacular morning and breakfast.
The following day we visited the Théâtre du Crochetan. Built in 1989 this is largest theatre in the French speaking part of Switzerland. Its Brutalist style reminded me of the Barbican in London. According to Lorenzo Malaguerra, the theatre's director, Crochetan has become the heart of the town with more than 400 activities each year including weddings.
Lorenzo showed us around the complex, which had an exhibition of photographs at the Galerie du Crochetan by the Colombian Sergio Pinzón, who stayed in Monthey in 2022 on a residency programme. His photography demonstrates the way that man has encased nature – and is well recommended.
After that we saw a performance of A Hundred Years a Young Lady in the auditorium which can hold 450 people. Celebrating the 100th anniversary of Radio Lausanne, the show appealed to the audience of screaming school kids who couldn't control their excitement – it was great fun, and a somewhat rejuvenating experience.
Martigny – Foundation Pierre Gianadda and St Bernards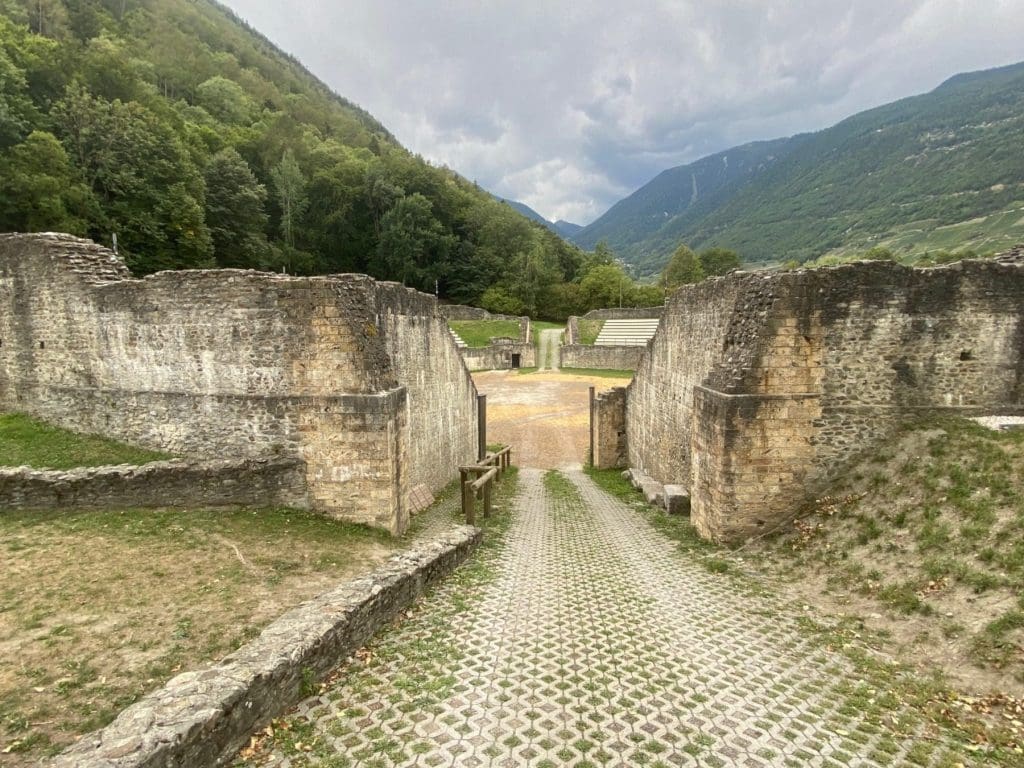 One of the great aspects of travelling in Switzerland is the incredible train service. Within half an hour of bidding adieu to Lorenzo we had already arrived in our next town – Martigny. While Monthey has an industrial heritage, Martigny is most definitely Roman, including an amphitheatre that dates back to 41-54 AD. The city used to be on the pilgrim's way from north Europe to Rome.
Close by the amphitheatre is the wonderful Pierre Gianadda Foundation museum, which during our visit had an exhibition of photography by Henri Cartier-Bresson, including portraits of Henri Matisse and Edith Piaf, Igor Stravinsky, Jean Renoir, Picasso and Francis Bacon.
The Museum has quite an interesting history in itself based on the site of an old Celtic temple. The permanent exhibition includes Roman artefacts from the time that Martigny was called Claudii Valensium, including wonderful statues of Apollo and Hercules that were discovered in someone's property a decade ago.
However, it is the magnificent gardens at the rear of the museum that impress me the most. Here there are 46 marked sculptures, including magnificent pieces by Moore and Rodin. I particularly liked the sheep next to a pond where real mallards grazed, although Rodin's nude of Victor Hugo was an outstanding piece. This is an incredibly restful place with beautiful mountains as a backdrop, worthy of any visit to Valais.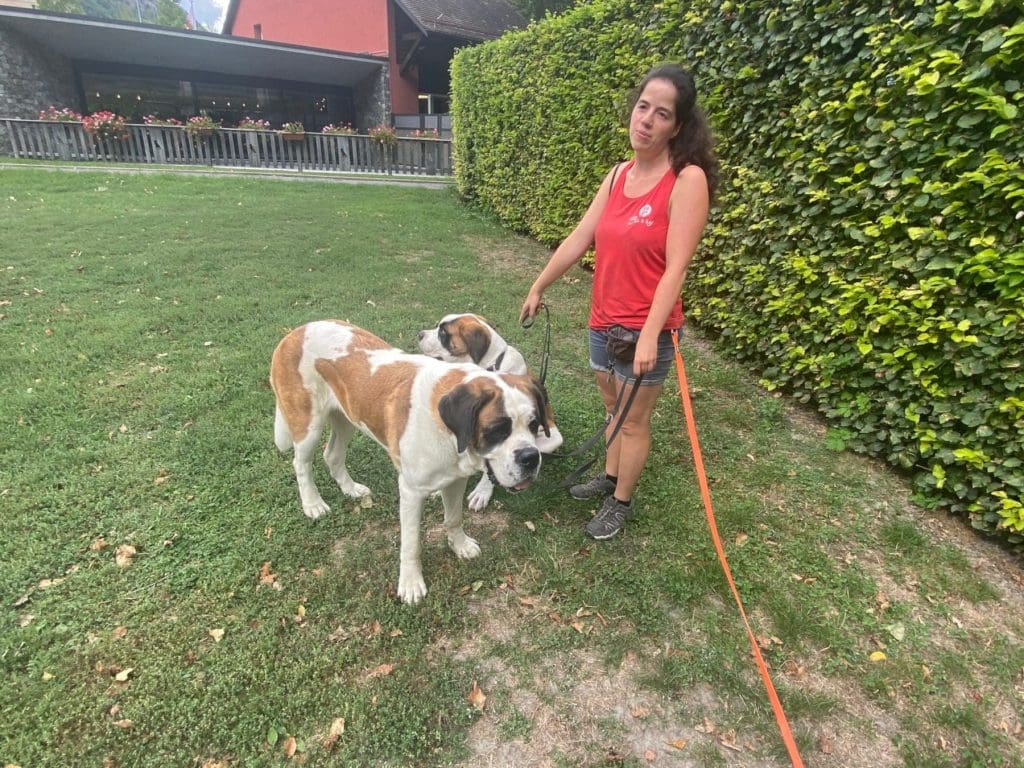 Right next to the amphitheatre is Baryland, a small theme park dedicated to the St Bernard dog. It's named after a mutt they say saved some 40 lives, although perhaps this is more legend than fact. Bary's body is stuffed in a museum in Berne.
Apparently, St Bernards never did carry cognac barrels around their necks. This was a joke told to gullible British explorers by locals, around the time of Napoleon. However, you can meet some real live dogs here, as we discovered while wandering around the fields next to the amphitheatre.
Martigny is more famed for its Morand liqueurs than cognac. You can tour the distillery and taste some of the pear liqueur, ideal for an aperitif before dinner which we took at the admirable Hotel du Forum.
PALP in the Mountains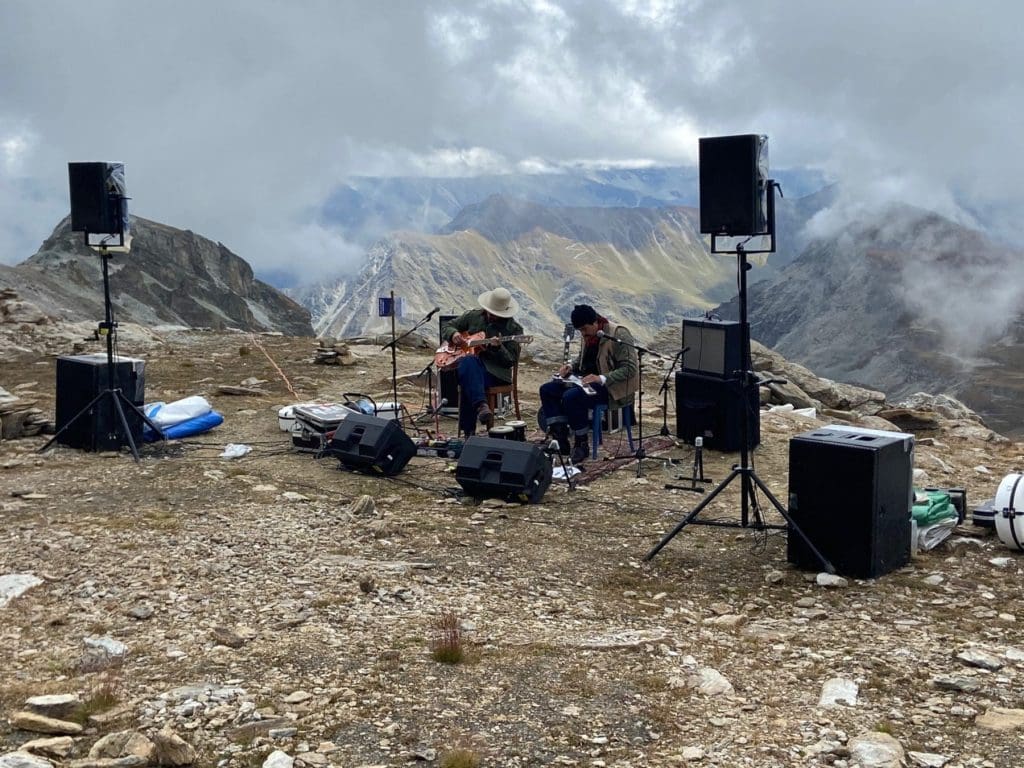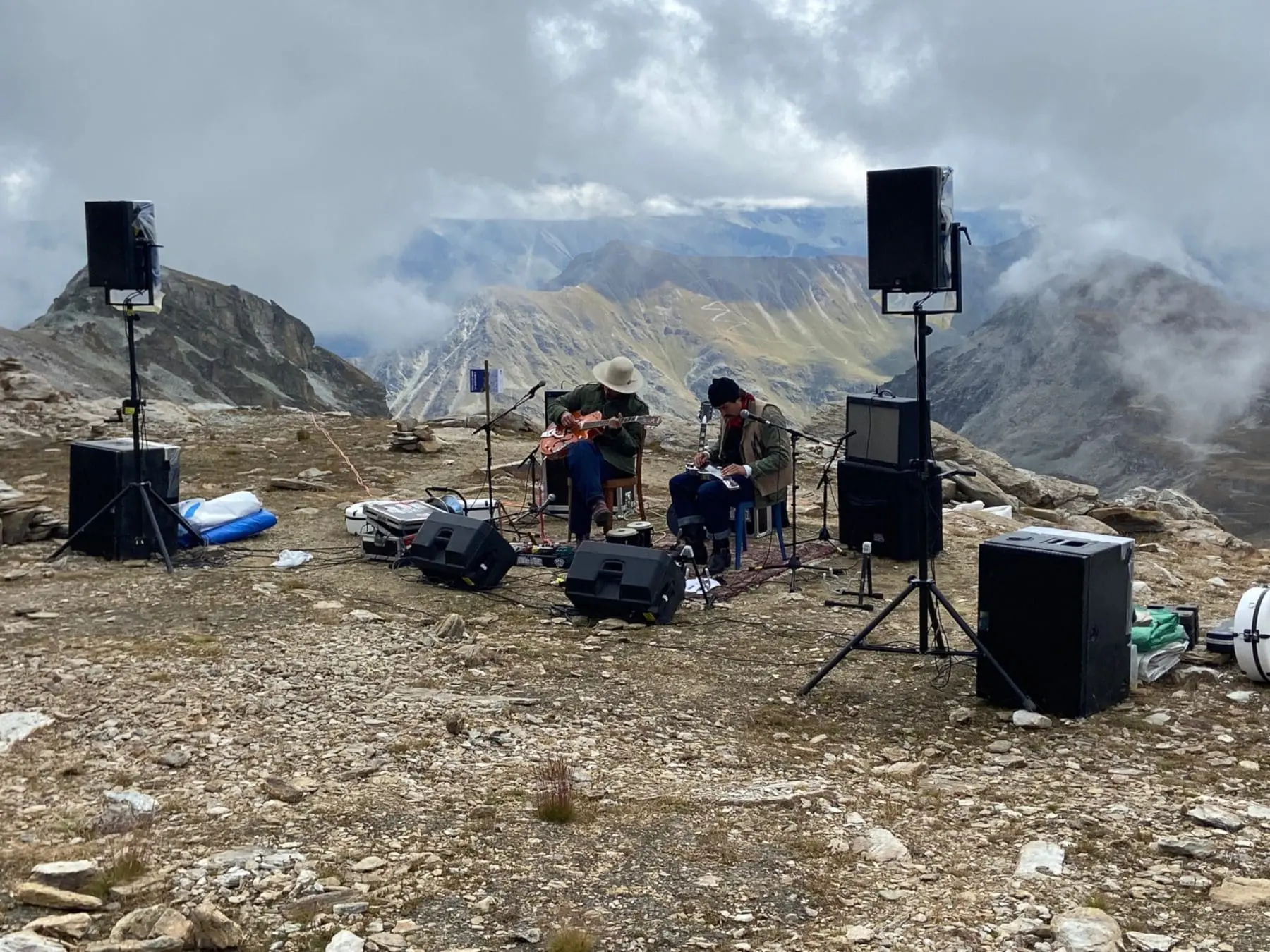 It was the following day that I felt in need of some rescuing myself as I walked up the mountains to the PALP Festival at Becs de Besson, some 2,985 metres high above the city of Sion.
PALP is a quite incredible Alpine music festival started a dozen years ago to celebrate local culture and produce. Running from May to September they have different performances around Valais, including Electric Raclette, and a brunch held in ski lifts, as well as exhibitions. The organisers are keen to involve the local community in all their events, for instance staging an exhibition in people's flats. The intention is to showcase contemporary art work in Valais.
Our performance was a guitar concert by Los Hermanos Gutiérrez, two brothers from Ecuador who are based in Zurich. Despite, or perhaps because of, the exertion in hiking to the concert, I found myself drifting in and out of the music that blended magnificently with the Alpine scenery. It was a truly remarkable experience – one I will never forget.
Classical Sion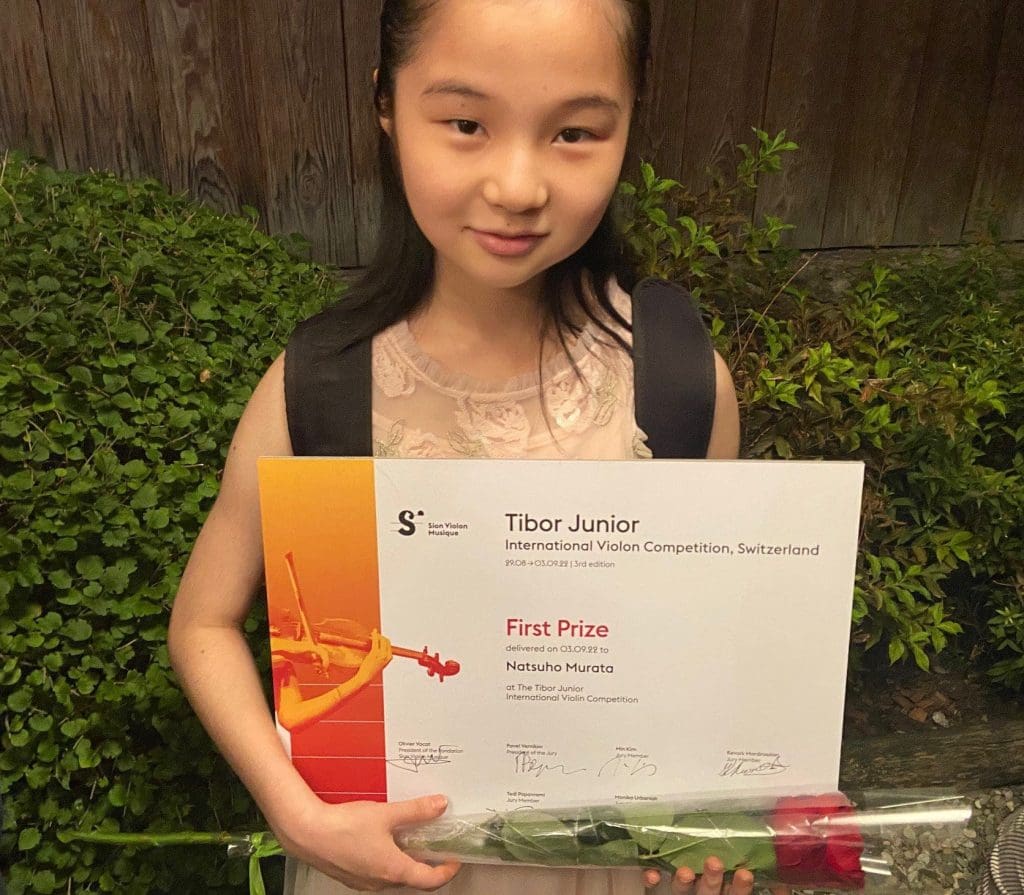 Later that evening, we descended to the city of Sion for the conclusion of the Sion Festival, with a violin concert held in the Jesuit Church in the heart of the town. The concert represented the final of the Tibor Junior International Violin Competition, which was won by Natsuho Murata, a 15-year-old violinist from Japan, who seems destined to take the classical violin scene by storm.
While Martigny is a Roman city, Sion is very much medieval as we discover while walking around the thankfully rather flat city – my legs still recalled the previous day's hike. Next to the central Place de La Planta lies the medieval part of town with its magnificent twin churches of St Theodule, and the Cathedral of Notre Dame du Glarier, the former for the German Swiss and the latter for French Swiss. Both hold classical concerts, as Sion is a city noted for its classical music schools and academies, as had been evidenced the previous evening.
However, perhaps the most interesting part of the city lies beneath your feet. Our guide showed us an archaeological site discovered in the 1960s, which contained a 5th to 6th cemetery church as well as the crypt of St Theodule, a popular site for medieval pilgrims.
Valais Wine Tasting at Les Celliers de Sion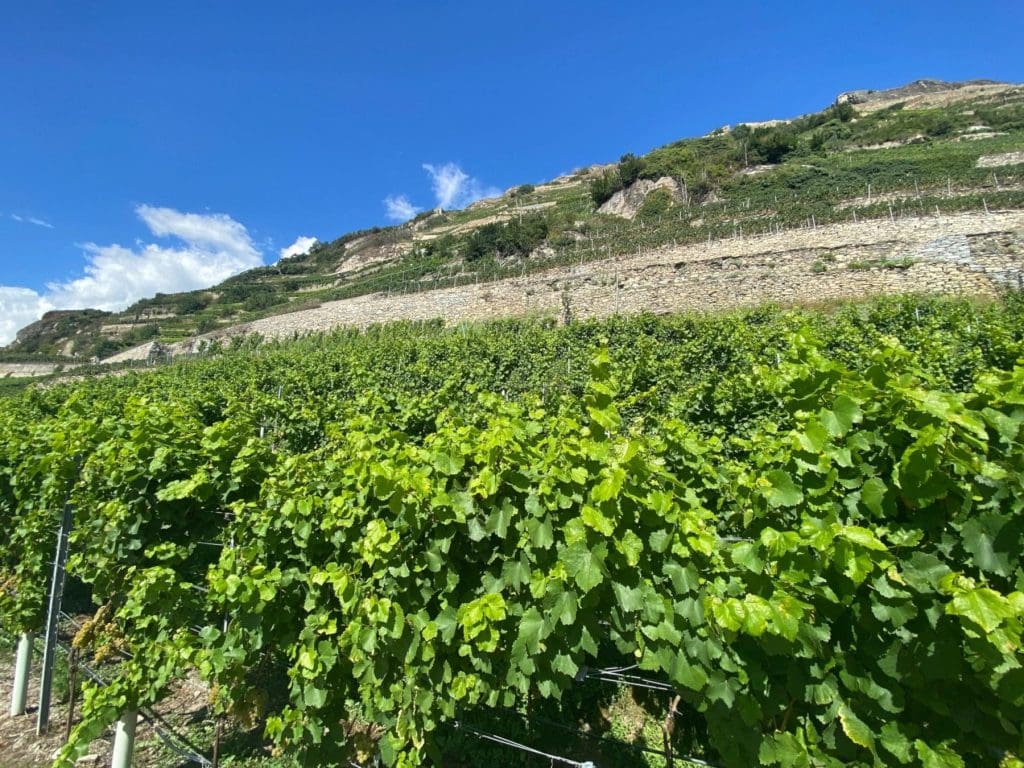 By now our cultural trip to Valais was almost complete, although we still had time to visit Les Celliers de Sion for some wine tasting.
Swiss wine has not received little international attention – at least compared with its neighbouring countries. This is hardly surprising as most wine is consumed within the country, as relatively little is produced.
Bonvin was founded in 1858 and is the oldest vineyard in Valais, although wine in the region can be traced back to before Roman times. The company combined with Varone, and together they opened Les Celliers de Sion visitor centre a few years ago just outside the city. The building is quite special, and blends perfectly with the old stone walls cut into the hills behind which the vines grow.
---
Valais Switzerland Photo Gallery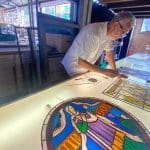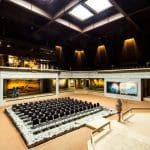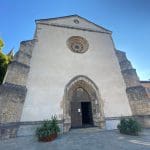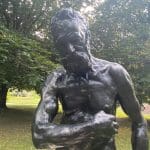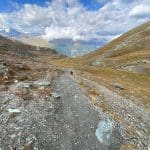 ---
Here you can visit the vineyards on a variety of both indoor and outdoor programmes. There are more than 20 grape varieties. The company is currently making the transition towards organic wine, with around half of the wine now 'bio'.
Our Valais wine tasting started with a slightly sparkling fondant which went extremely well with the local Valais cheese. Then we had a glass of Soleil du Valais, which demonstrated a lot of the minerals you can find in the hills. This was followed by a Petite Arvine, which was more citrusy with hints of rhubarb. However, the highlight was the Cuvée 1858, which was aged in the barrel for 15 months and had a wonderfully smoky nose.
This was the perfect way to conclude my trip to Valais Switzerland, a journey that had quite literally taken culture to new heights.
---
Accommodation in Valais Switzerland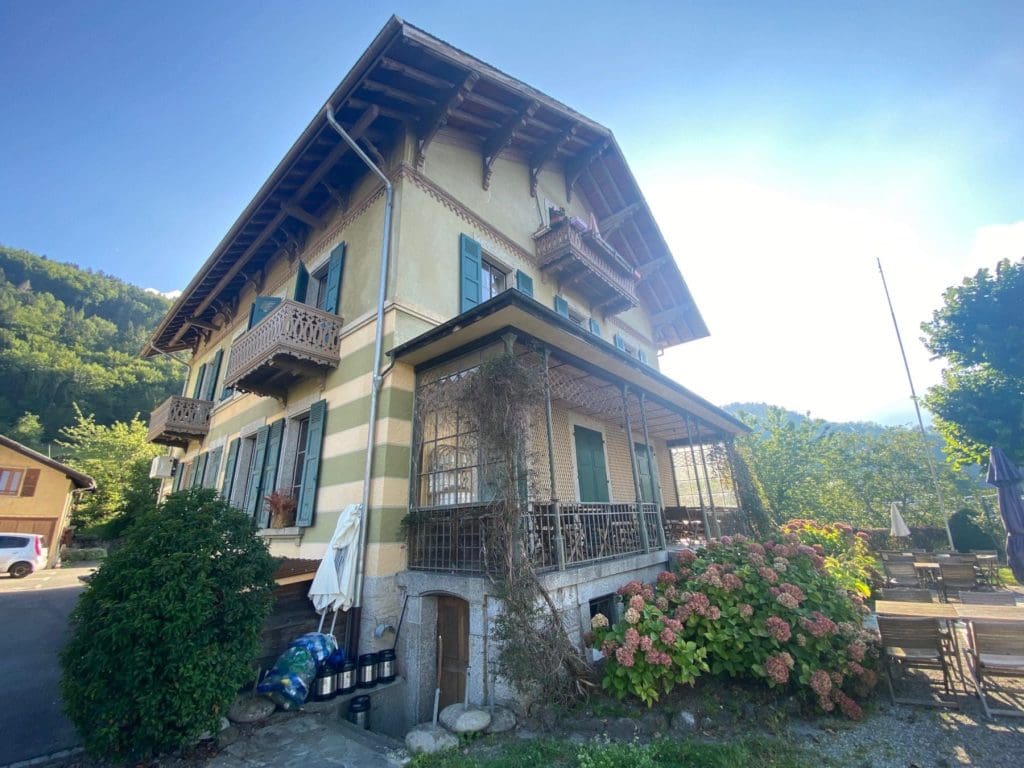 If you are looking for a Valais hotel, we really do recommend the hotel Au Vieux Manoir, a wonderful old manor house with great food and views. In Martigny we stayed at the Hotel du Forum, although we understand that this has now been sold and is likely to be converted into rental appatments.
More information for your Valais holidays
For further inspiration on things to do in Valais, visit Valais Wallis tourism website.
Other useful tourism websites include: https://www.myswitzerland.com/en-gb/; https://www.montheytourisme.ch/; www.martigny.com and https://siontourisme.ch/en/.
Main image: Plan Cerisier © OlivierLovey. Background image: Distillerie Morand Williamine © R. Hofer.
---
Article updated: 1 February 2023
Mark Bibby Jackson
Before setting up Travel Begins at 40, Mark was the publisher of AsiaLIFE Cambodia and a freelance travel writer. When he is not packing and unpacking his travelling bag, Mark writes novels, including To Cook A Spider and Peppered Justice. He loves walking, eating, beer, isolation and arthouse movies, as well as talking to strangers on planes, buses and trains.