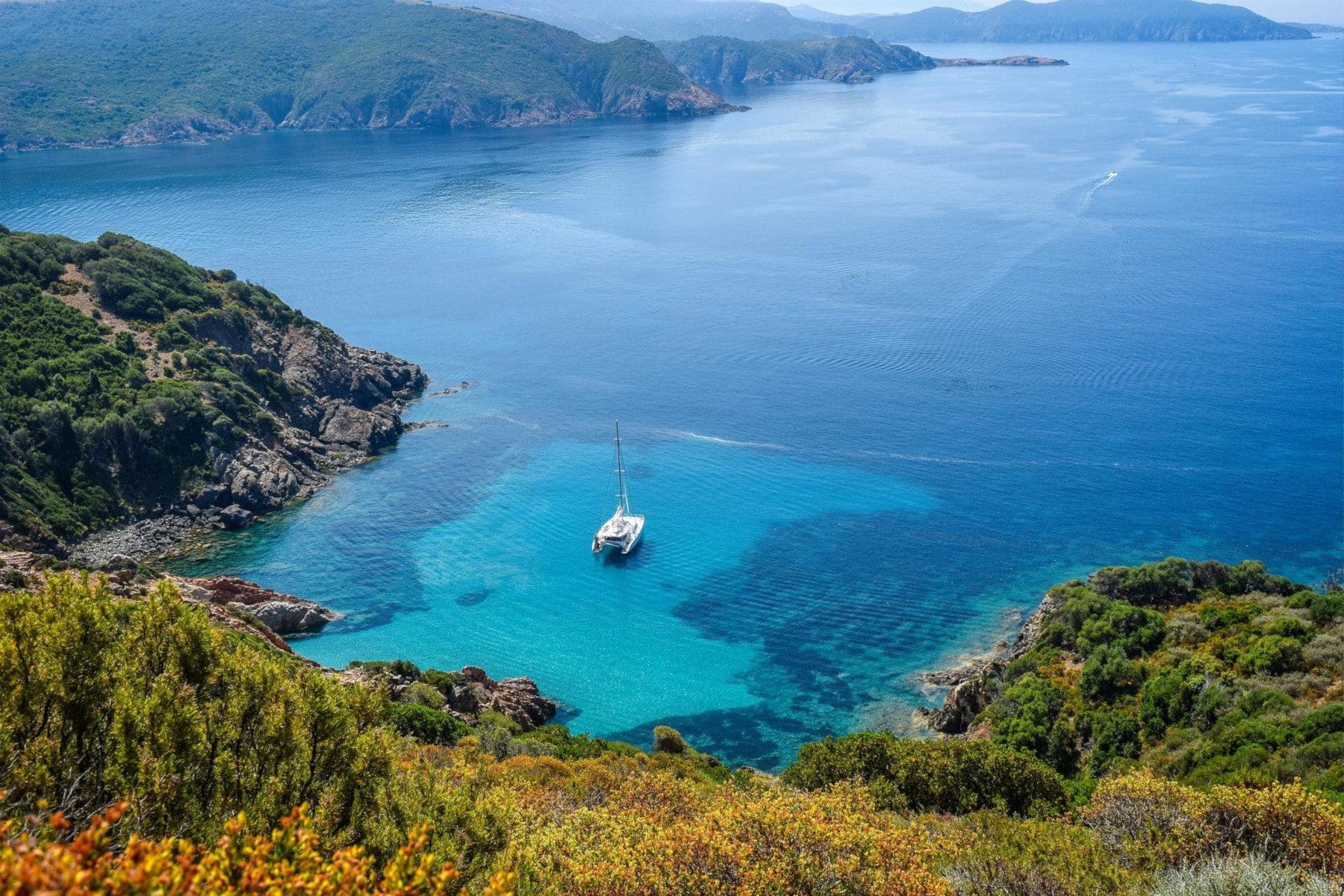 Sailing on a Catamaran Charter in the US Virgin Islands
Travel Begins at 40 Editor
Posted on 6th Sep 2022
Every year two million tourists from all around the globe make the trip to the US Virgin Islands (USVI) and it's easy to understand why. Nicknamed "America's Paradise" the USVI are famous for their stunningly white beaches, turquoise waters and diverse history and culture.
What better way then, to enjoy the best that these three distinct islands and islets have to offer than on your own Catamaran? Ditch the hotels and the expensive tour groups and instead, look into Catamaran Charter from St. Thomas. Why? Read on to find out…
Why Boat?
The USVI consist of the three main islands of Saint Croix, Saint John and Saint Thomas, but that's not all. In addition to those three built up islands, there are 50 other surrounding smaller islands and cays that are well worth exploring.
The only way to get there is by boat and if you choose to do that by booking onto day trips, your bank balance will begin to dwindle very quickly.
Charter a Catamaran instead for your family and friends and not only will you save on accommodation costs, but you'll be able to explore everything at your own pace.
There's also no denying that hiring your own boat and sailing around the Caribbean is one of the ultimate bucket list activities!

Sailing Itinerary
Are you sold on the idea of exploring the USVI by boat? Great, let's kick things off by taking a look at a typical boating itinerary:
Saint Thomas
Book your flights for the Cyril E. King airport on Saint Thomas Island, the starting point for your journey. When you arrive, book yourself into a hotel for a couple of nights and spend those first few days acclimatising to the weather and getting to know Saint Thomas.
Here are a couple of things to do in your first few days on the island:
Hop on the Sky Ride Gondola to Paradise Point: From the town of Charlotte Amalie take a 700 foot to the aptly named Paradise Point to enjoy a relaxing drink whilst you sit back and take in one of the best views in the Caribbean.
Visit Magens Bay: Get to grips with the sea early on by visiting Magens Bay, hailed as one of the most stunningly beautiful beachscapes on the planet.
Explore Red Hook: Located on the east side of Saint Thomas, Red Hook is a picturesque, quaint town where you can eat, drink and be merry. It's also home to one of the biggest marinas on the island and the likely starting point of your sailing odyssey.

Druif Bay
Your first day on the high seas should take you from Saint Thomas to Druif Bay, just south of the main island. There you will find quaint beach huts, palm trees galore and crystal clear waters. If two days on Saint Thomas hasn't fully de-stressed you yet a day of lounging on the beach and snorkelling at Druif Bay will drain that cortisol away and leave you so laid back, you're almost horizontal!
Christmas Cove
Drop anchor at Christmas Cove and clean off your snorkel because you're going in the water again. This time around keep your eyes peeled for the many large turtles that call Christmas Cove their home.
Once you're finished, get back up on deck in time to watch the sunset and maybe order one of the cove's famous pizza pie deliveries.
Christmas Cove in glorious 4K
Coral Bay
Ranked at number 4 of the New York Times list of top places to visit, Coral Bay is a location that you can't afford to miss out on. The 18th century Old Fort in the imaginatively named Fortsberg will give you an insight into what life was like when the islands were ruled over by the Danes.
There is also a wealth of great places to relax and unwind. For the more adventurous souls there are the Ram Head and Drunk Bay walking trails to enjoy.
Leinster Bay
There is more snorkelling to be enjoyed at Leinster Bay and if you're lucky, you may even be able to spot pods of dolphins swimming amongst the turtles and fish. History buffs will enjoy a visit to the Annaberg Sugar Plantation Ruins which give an insight into the problematic past of the islands.
Trunk Bay
The final stop on your sailing tour of the island takes you to this beautiful, heart-shaped bay where you will find over 650 feet of underwater snorkelling trails.On your final return to Saint Thomas,
be sure to stop off on the coast somewhere and get the adrenaline pumping by trying out some water sports. There are too many companies to name that specialise in water sports so just make sure to do your research and enjoy the thrills and spills with a highly rated provider.

Trunk Bay features a beautiful beach, an underwater snorkelling trail and some of the best views in the USVI.
In Summary
Does all that sound good? If it does, there's nothing to stop you from booking your once in a lifetime trip to the USVI right now. The weather is good all year round and catamaran hire is a lot cheaper than you might think.
Paradise is waiting…
Travel Begins at 40 Editor
Travel articles, news, special offers, festivals and events from the Travel Begins at 40 Editorial team and our global network of travel industry contributors.