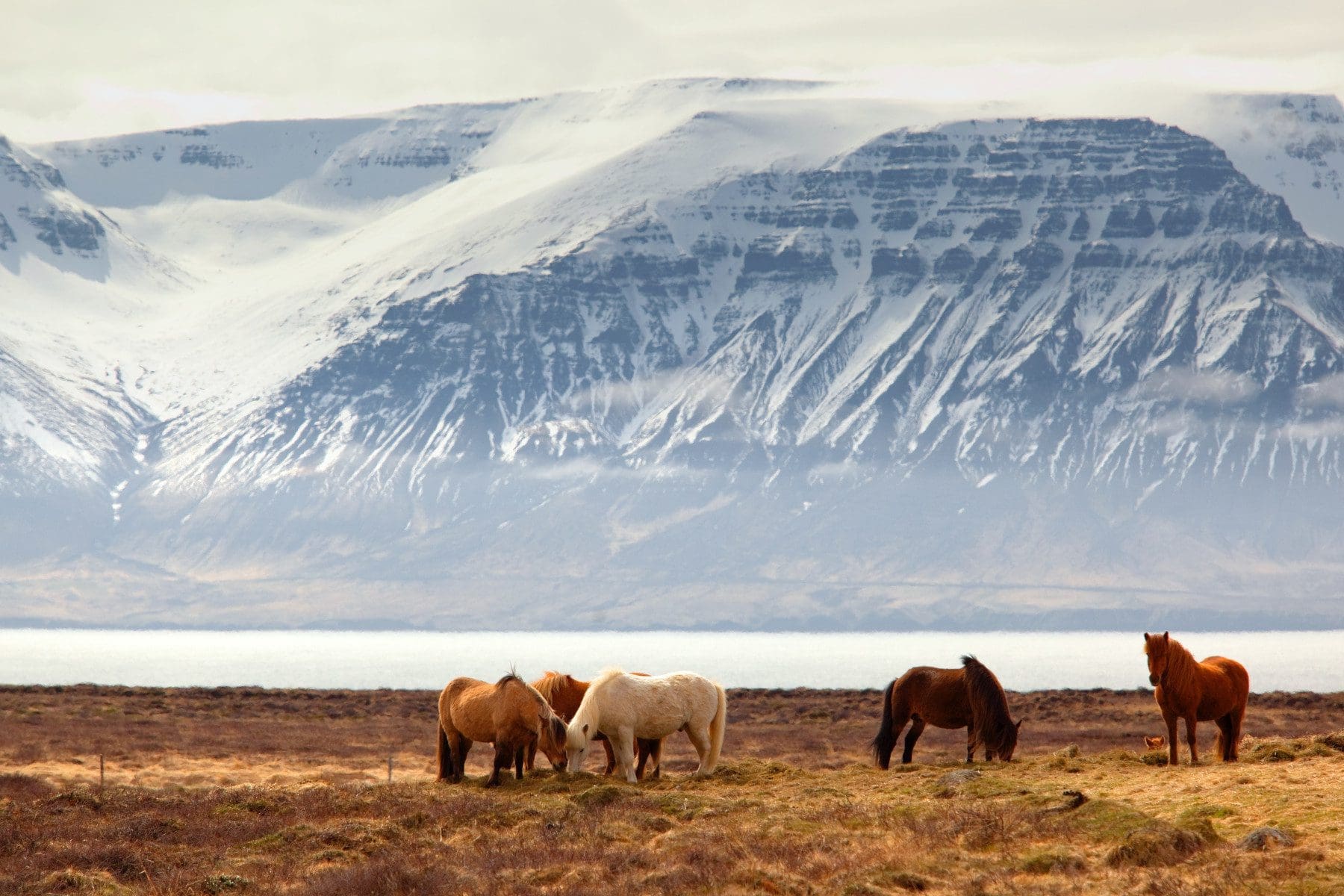 Starting a Slow Adventure Movement
Mark Bibby Jackson
Posted on 22nd Sep 2022
Mark Bibby Jackson chats with Sara Mair Bellshaw, Managing Director, Slow Adventure about the movement that is regenerating the tourism industry slowly. 
MJ: When and how did slow adventure come about?
SMB: It started with an academic paper which coined slow adventure, followed by a European project called SAINT, led by the University of Highlands and Islands. When the project funding came to an end in 2018, we wanted to continue the momentum and to provide support for small businesses in rural areas. This meant setting up the commercial arm of the slow adventure movement to continue being grassroots, community-led, without depending on grants and public funding.
We also needed to go beyond simply encouraging visitors to slow down and engage with nature and rural communities in a more meaningful way (which was the focus in SAINT). We needed a business model (and the technology) to help regenerate the places where people adventure, and a way for adventurers to make a conscious choice about how they give back and bring positive change to the places where they adventure. We launched our booking platform in April 2022.
How does it work?
We provide a 'business in a box' for our Destination Experts to create and run their own Slow Adventure community and travel business in their local area. We provide all that they need to create a community of members (i.e. activity, accommodation, food and drink suppliers who share our values), to create adventures which meet the slow adventure guidelines in collaboration with the members, suggest local projects that are protecting and regenerating the local area and which customers choose to support when booking a slow adventure, and manage enquiries and bookings.
In doing so, we make sure that adventures are developed by local people and make sure that slow adventure remains grassroots, led by a community of local people who are committed to protecting and regenerating their local ecosystem each time people come to adventure.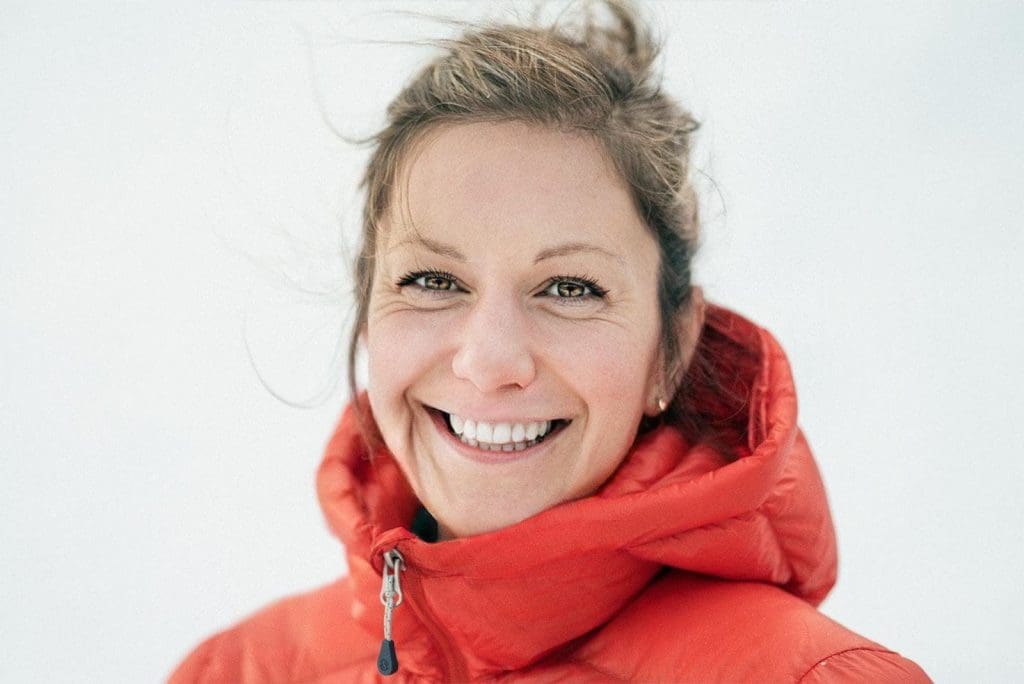 What is Slow Adventure?
In terms of what defining a slow adventure is – these are immersive nature-based adventure experiences. The three key elements in a slow adventure is a human or nature-powered activity, nature based accommodation, and food and drink (local, slow, foraged, hunted, gathered, grown, crafted..).
They are predominantly guided, include wildlife or cultural interpretation, storytelling, elements of wellness and wellbeing, learning or transformation, and there is a seamless transition from one element to the next. Impact projects are chosen based on their track record and vision to protect, sustain and regenerate under the themes of landscape, fauna, flora and community.
What distinguishes yourself from other sustainable travel companies?
We've created a model and the technology to ensure that slow adventure can and always will exist as a grassroots movement whilst also being able to ensure that adventures that are deemed a 'slow adventure' retain the core principles and guidelines of slow adventure. We are a travel company but we're also the backbone of the slow adventure movement. Encouraging people to spend more time in a place, creating meaningful connections with the natural landscape and with the people who live there.
However the other important side of Slow Adventure – the impact projects – is also what differentiates us. Our model supports and facilitates the practice of regenerative tourism and travel. We make sure that customers are more invested in how they bring a positive change to the area local to the adventure. By highlighting four different impact projects in each destination and having to choose one of them to donate their 5%, customers are given a fair and transparent way of donating and creating positive change. It's a democratic system to facilitate social philanthropy in adventure travel. Customers invest thought and time into this decision and it reinforces the practice of giving to regenerate the places we visit each time.
You say you aim to : 'restore the natural balance between people and nature and enriches the lives of all involved' – how do you do this?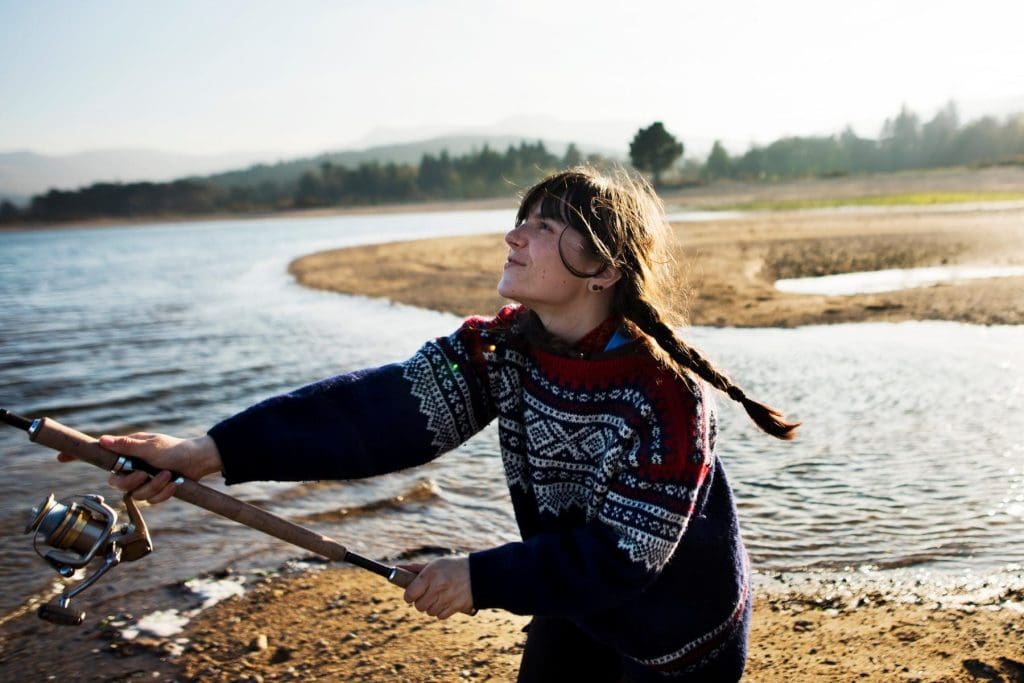 Choosing less impactful ways of journeying through wild places, being mindful to leave as little trace as possible, and respecting local communities and culture is essential, however we're still extracting from and impacting on these places. We are therefore trying to restore, regenerate, and create a more circular model in adventure travel so that we can create a better balance between people and nature.
The financing gap in nature is so enormous and we need to create systems where people must give back to balance things out and bring positive change in tourism. We choose projects which carry out work in landscape, flora, fauna and community because they represent the full ecosystem of a place and we need to support these unique fragile rural ecosystems.
Similarly you work closely with local communities – can you explain a bit more about this?
Local communities are the backbone of Slow Adventure. They create the adventures and suggest the impact projects.
How do you choose your local partners?
Destination Experts are chosen based on their knowledge of their local area. They need to be well networked with local suppliers and understand the local tourism landscape. They must be well-versed in the environmental and cultural needs of the region and have a sound knowledge and connection with conservation and regeneration projects.
As for Local Members (the suppliers), activity members provide soft, low-impact human or nature-powered activities and are committed to providing ways for people to connect meaningfully with nature. Nature-based accommodation (both indoors and outdoors) is chosen based on their location (it may be located along the adventure for example), the way the place connects and exists in nature, the values of the owners, or the food and drink provided. Thirdly, food & drink suppliers are chosen based on the quality of the food and the commitment to sourcing local, hunted, foraged, grown, gathered, or their commitment to Slow Food.
Your team and partners all seem to be female-led. Was this a deliberate policy, and if so why?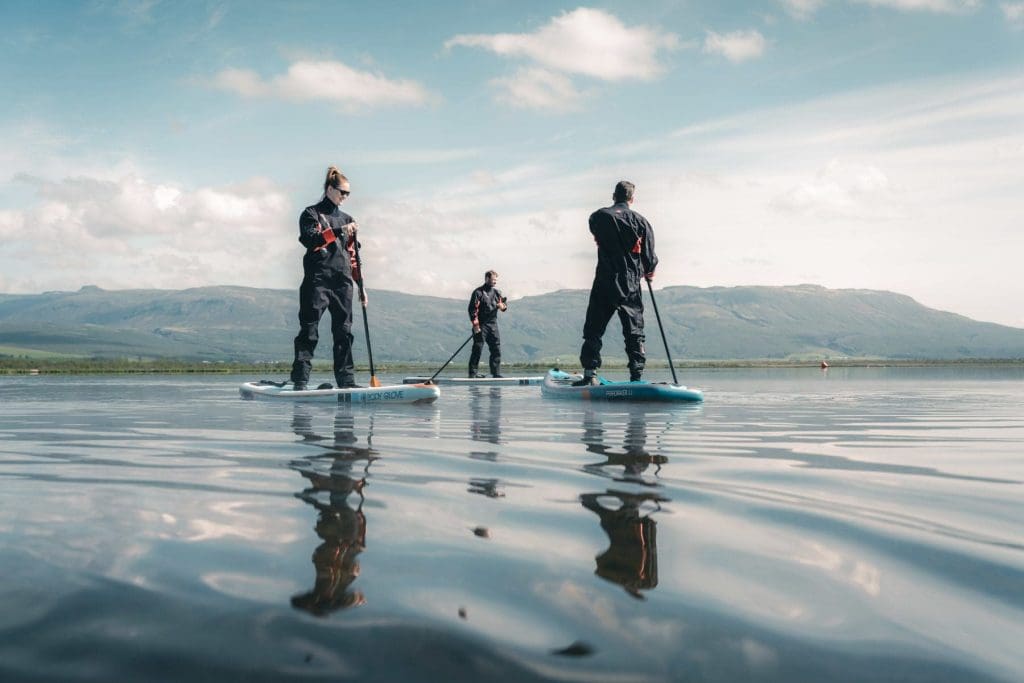 The current all-female team isn't deliberate, however now that we've considered it, we're proud of it. The Destination Experts currently are all women, but this will no doubt change as we grow. We have male members of course! Other important individuals who have helped us get to where we are now are also male, so this isn't a deliberate policy and it won't be.
What is your typical customer and what type of activities do they do?
An independent traveller who enjoys spending time in the outdoors but feels the need to be in wild spaces more. They need to rebuild a connection with nature. Living a predominantly urban life, they seek authentic unique experiences which combine being in the outdoors with, for example, food,  culture and wellbeing. Couples, groups of friends, and solo people who enjoy going away on an adventure in a group of other like-minded people and who share similar interests.
Our sailing and yoga adventure for example – not all are experienced sailors but they practice yoga fairly regularly. They love the combination of both and the wild environment of the west coast of Scotland. Those who are looking for a bit more of a physical challenge and expedition are drawn to Big Ridge Bike and Hike in Sweden as it's a classic route but experienced in the slow way. They are also fairly proficient mountain bikers.
Less experienced climbers or those who want and need guidance on where to go choose the Art of Climbing and Yoga as it's an introduction to climbing in a breathtaking valley, deemed the Yosemite of Italy. The yoga sessions complement the physical and mental focus of the climb also. It's been designed beautifully.
Can you explain about your features impact projects?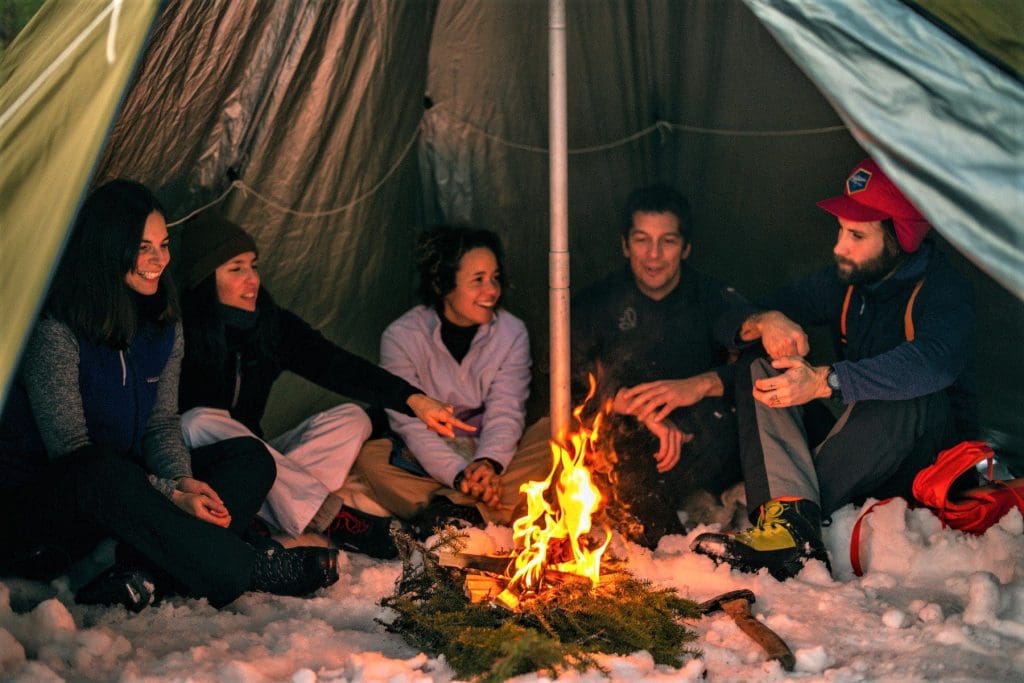 The featured ones on the homepage are : Lochaber Mountain Rescue – a voluntary organisation of local men and women who are committed to rescuing people in the area. As more and more people access the outdoors, their work is becoming harder. Ben Nevis and the surrounding mountains are visited by the team regularly.
Fjällrävens Vänner – an organisation to help save the artic fox in Sweden by monitoring numbers in the mountains of Sweden and Norway, where old traditions have severely impacted numbers.
Storlienfjällens Vänner – Summer Trails (Sweden) – an organisation which builds and maintains cycle paths in the area. They try to separate cycling and hiking paths in the region so this requires lots of work and planning. Cycle routes are often through sensitive landscapes (mosses and flowers), so they focus on building dedicated cycle routes to protect more fragile areas.
Arkaig Community Forest – a small community-owned woodlands where the local volunteers have committed to restoring this ancient forest. Restoring with native woodlands, managing the existing non-native trees, and creating a responsible tourism offer in the forest.
I should also mention AsFo ValCorta in Vatellina (Italian Alps) – an Italian land association that cares for and maintains Val Tartano – the home to our Alpine Huts adventure. The association's work covers everything from upkeep of meadows and renovation of communal spaces, to the organisation of socio-cultural initiatives. Customers spend time in Val Tartano on the hut to hut adventure so it's great to be able choose this association.
How can people get involved?
Visit www.slow-adventure.com to find and book a slow adventure and choose an impact project in the region. Send a direct message to a Destination Expert for all queries. People who wish to become a Destination Expert can register to join via the website. New Local Members can contact the Destination Expert in their area or contact us via the website if they would like to become a local member in a new region.
Mark Bibby Jackson
Before setting up Travel Begins at 40, Mark was the publisher of AsiaLIFE Cambodia and a freelance travel writer. When he is not packing and unpacking his travelling bag, Mark writes novels, including To Cook A Spider and Peppered Justice. He loves walking, eating, beer, isolation and arthouse movies, as well as talking to strangers on planes, buses and trains.