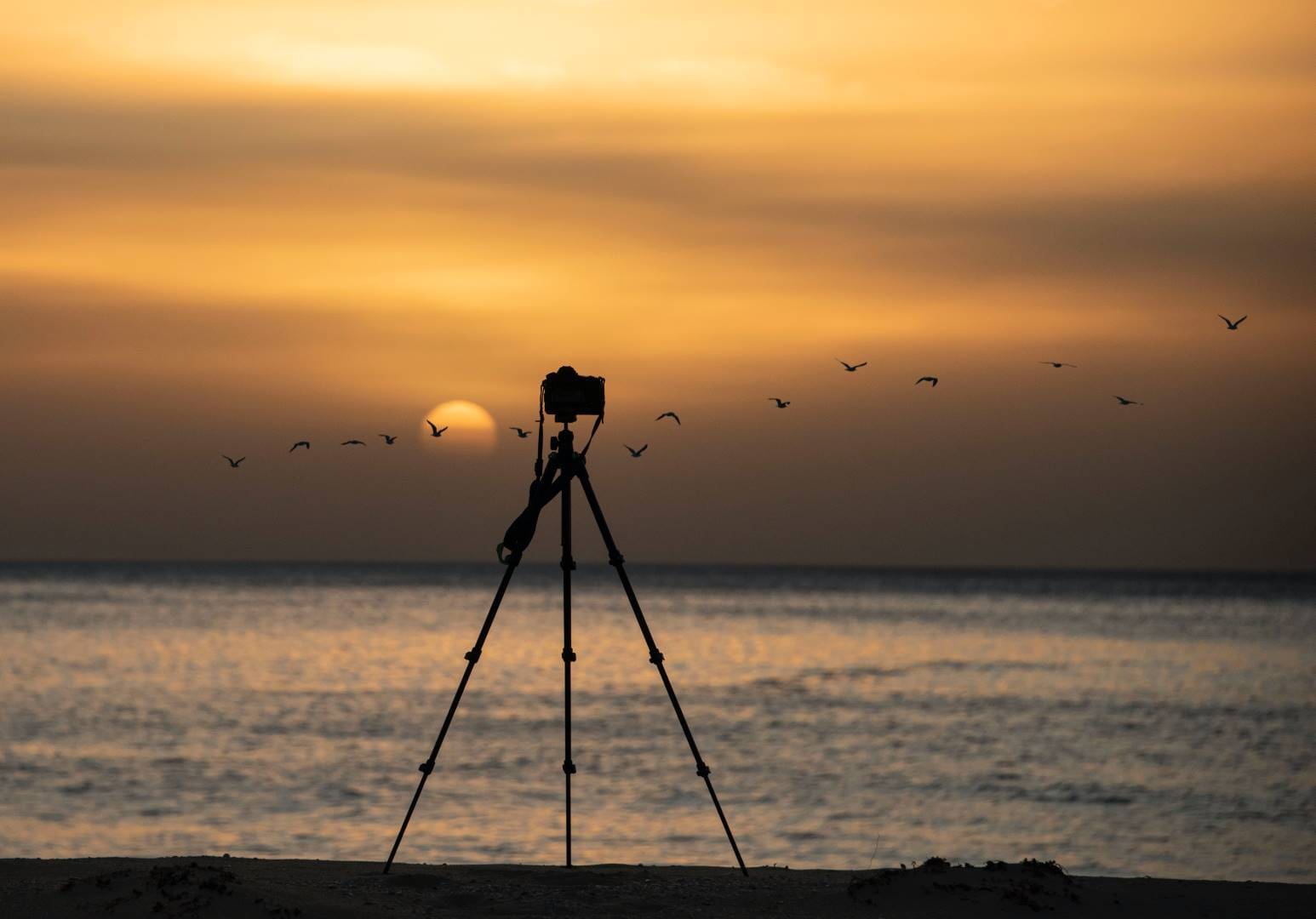 What to Look for When Buying a Travel Tripod
Joe Ogden
Posted on 8th Sep 2022
Choosing the perfect travel tripod means balancing different factors. Improving one area is often a trade off against another since a sturdy tripod is not necessarily small and light. Here are some things to consider when shopping for a travel tripod.
(This post contains affiliate links. As an Amazon Associate we earn from qualifying purchases.)
1. Weight
One of the most important considerations is weight, since you'll be spending a lot of time lugging it around in your camera bag. You would do well to find a camera tripod around 1.5kg, there is not much available that weighs less than this. Often a lower weight is a trade off against stability. Finding a travel tripod made from carbon fibre is a way to save weight without compromising stability – but it comes at a higher price. Carbon fibre is renowned for its low weight and high rigidity making it ideal for a travel tripod and likely worth the extra cost.
2. Stability
It's no use having a small lightweight tripod if it is too flimsy to keep your camera stable. Since this is the whole point of a tripod, it is worth accepting a little extra weight or size for good stability. Your needs will differ depending on what gear you plan to attach to the top – a small mirrorless and compact lens will be much lighter than a large DSLR and heavy professional quality lenses. Few travel tripods can effectively handle a telephoto lens but most should comfortably handle a large mirrorless or DSLR and professional wide angle such as a 16-35mm, 17-40mm or 24-70mm.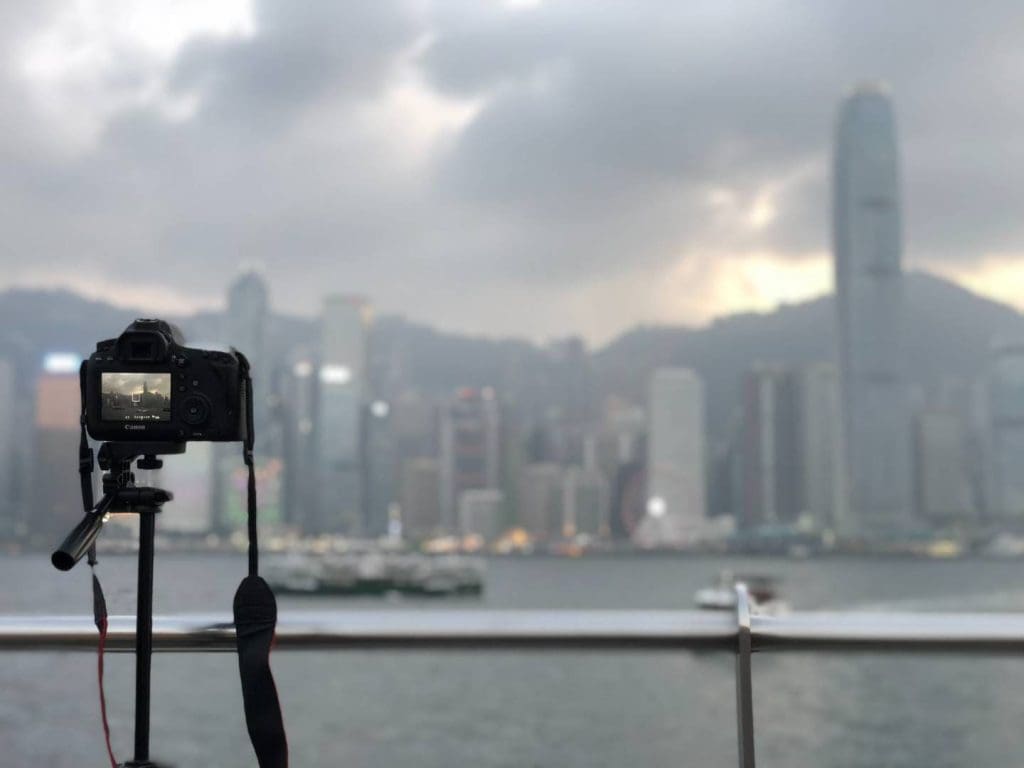 3. Size
A good travel tripod needs to fold down into a compact size. It is very useful if your tripod folds small enough to fit inside your camera bag instead of having to strap it to the outside. Many tripods have some wasted space in the middle when folded, the Peak Design travel tripod attempts to address this, and results in a much smaller diameter but it comes at a premium price.
4. Price
Spending more is often one route to a better product. For a travel tripod it is worth considering carbon fibre over aluminium for the significant weight savings without compromising rigidity. Carbon fibre comes with a additional cost, but it may not be significantly more depending what brand you are looking at.
5. Height
A taller tripod gives you more options for angles, can make it usable in a wider range of places and is more comfortable to use. Having a taller maximum height also means you don't always have to extend the centre column or thinner leg segments which are usually the least stable parts. For travel you can usually make do with a slightly shorter tripod but it's good to have the option.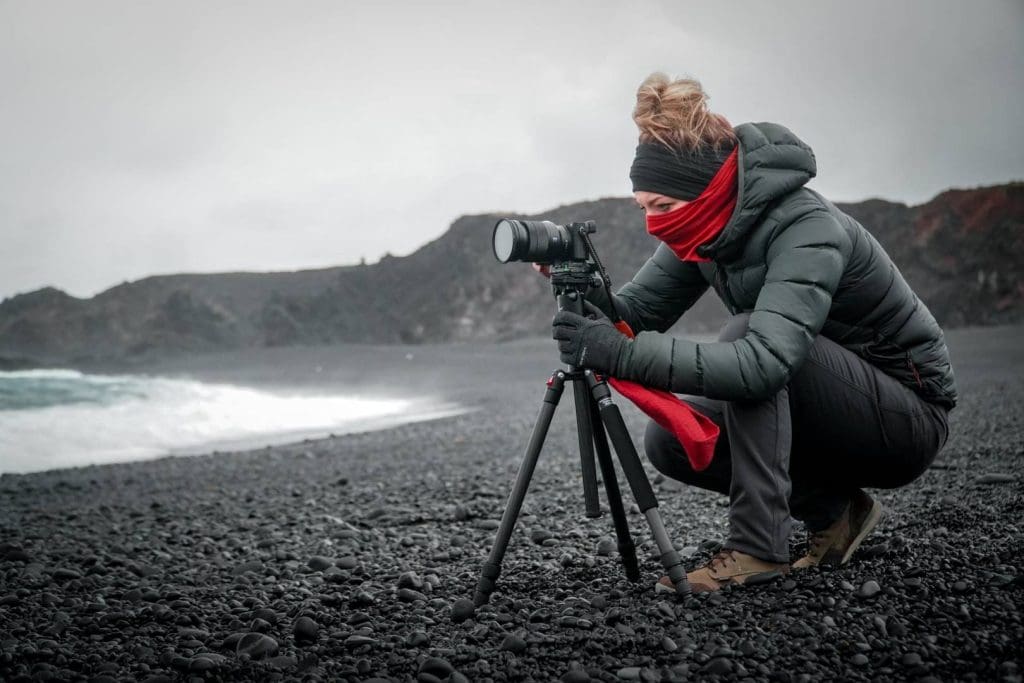 In summary, the heavier your camera equipment is the more you will have to spend, or the more weight you will have to be prepared to carry around in order to get a stable tripod. Choosing the right tripod makes travelling with a tripod much easier.
What travel tripod do I use?
I've had a similar model to this tripod from "Fotopro" since 2017. It's not a well known or prestigious brand, more like a knock-off, but it's an affordable carbon fibre model that seems well made and has served me well with no issues for years. It supports a DSLR and professional wide angle lens just fine, but does struggle with a telephoto.
What other tripod brands are there?
If you're looking for the best of the best then you could consider a Gitzo tripod, but they're very expensive. Another good and more affordable option is the Italian designed Manfrotto tripods. I have a large Manfrotto tripod which is as solid as a rock, but is anything but small and lightweight. One issue with Manfrotto is that they often use their own plates rather than the standard Arca Swiss style and sometimes the head is sold separately.
Other travel tripod options
The Joby Gorillapod always seemed an interesting option, but for a DSLR or large mirrorless camera you would need the largest size. This removes any size or weight benefit over a traditional travel tripod. The larger size also comes with a heftier price, and some reviews suggest the legs are not very durable. It may work well for smaller cameras though.
---
It's always good to have options, but in many cases you can skip the camera tripod altogether. You can often find something to rest your camera on, or just go handheld. You will also want to make sure that your tripod fits in your travel camera bag along with your water bottle.
Joe Ogden
Joe is Travel Begins at 40's webmaster and resident photographer. As a career freelancer and lifelong traveller he was a "digital nomad" before they had a name for it. He's based in Phnom Penh, Cambodia from where he travels the region while keeping an eye on website alerts.