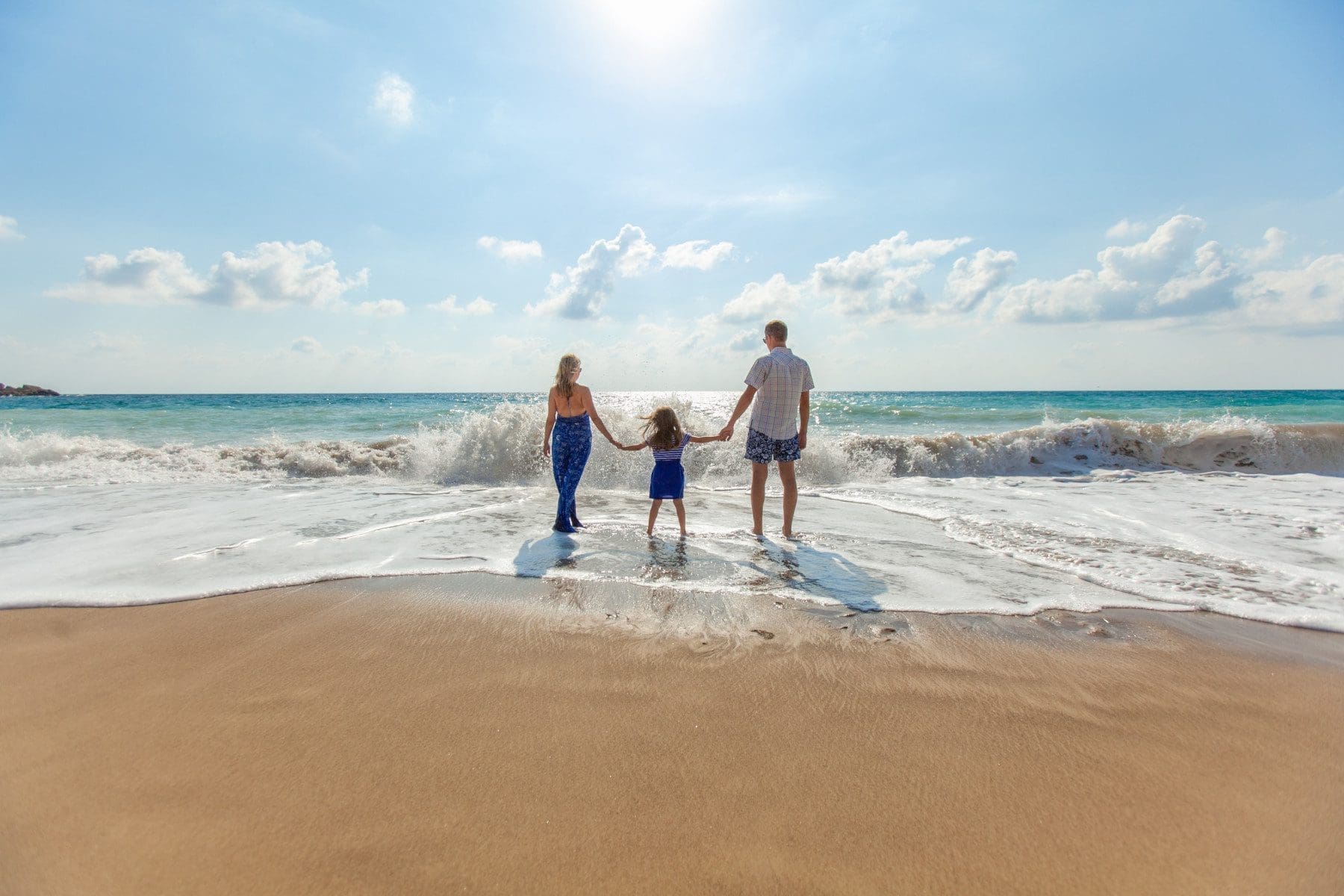 Where to Go for a Wholesome Family Trip
Travel Begins at 40 Editor
Posted on 23rd Sep 2022
Can you recall a typical day in your childhood? Probably not. But you can surely remember that fun family trip you had with the family, where you discovered fascinating places. So, if you want your kids to enjoy the same things you enjoyed in childhood, you should take them on a fun trip. Below, check out the best places to visit for a wholesome family trip.
The Algarve, Portugal
The Algarve region is famous for its charming fishing towns, gorgeous beaches, and excellent surfing spots. Over recent years, it's become increasingly popular with tourists, especially families with kids. So, if you're thinking of taking your family for a wholesome adventure in Portugal, you should take them to the Algarve. 
What's great about the Algarve is that it caters to all age groups. There are boat tours and beaches, historical villages, and waterparks that will delight kids of all ages. Make sure you plan a beach day while visiting the Algarve with the family. Home to more than a hundred beaches, you will find something that suits your family's needs. Some of the best ones include Praia da Marinha, Praia da Falesia, and Praia de Odeceixe. These beaches have facilities like changing rooms, decent parking, and restaurants to indulge in delectable seafood after a day spent at the beach.  
While in the Algarve, don't miss the chance to go on a fun boat ride. It's an experience that your kids will treasure for the rest of their lives! You can choose to rent your boat or join a group. For adventurous families, join a boat tour with activities like stand-up paddleboarding and kayaking. 
Milan, Italy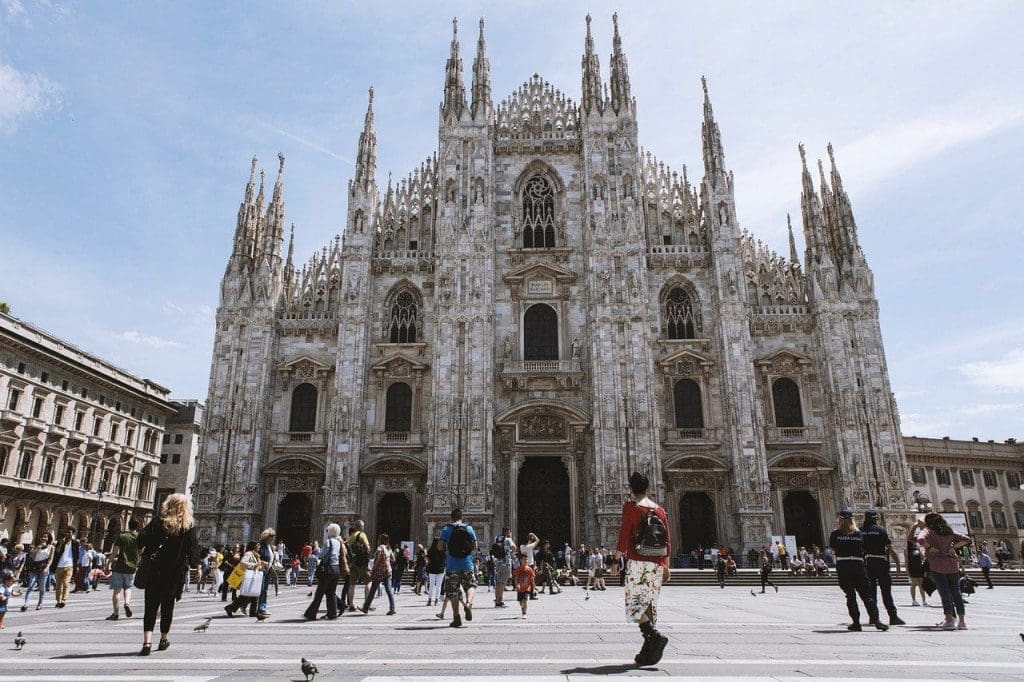 As the largest city in northern Italy, Milan offers numerous things for families with kids. It may not be associated with family-friendly holidays, as it has a reputation for being the fashion capital. However, Milan is a fun place to visit with your little ones, offering tons of fun activities for kids of all ages. A huge event that takes place just outside of Milan is the Grand Prix, if you want to get involved make sure you book early as it sells out quickly. This is an excellent way to spend your time in Italy and something to excite the whole family. 
Take your active kids for some water fun at the Aquatica Waterpark. The waterpark is not very large but has numerous pools and slides, offering fun time for families with kids. Thrill-seekers should go for the 25-meter-high racetrack slides and the 90-meter-long Kamikaze ride. Art lovers should visit the Leonardo da Vinci National Museum of Science and Technology. It showcases a captivating collection of educational and interactive exhibits, including the 3D realisations of some of Da Vinci's works. 
For a peek into the history of Milan, head to the Natural History Museum of Milan. It features fascinating exhibits of a T-rex skeleton and dinosaur fossils. Head upstairs, and you'll find life-size dioramas of animals in their natural habitats.
Agios Ioannis, Mykonos
Most people associate Mykonos with wild parties, given its extensive range of beach bars and nightclubs. But the island is also an excellent destination for family holidays, especially if you want to spend most of your time at the beach. Mykonos is home to beautiful beaches suitable for families with kids, such as the Agios Ioannis beach.
Agios Ioannis beach is in the southwestern region of Mykonos, a must-visit for families. The area around the beach has numerous family-friendly hotels, making it an ideal base for families. With its soft white sands and shallow waters, it is safe for kids to swim at. On most days, the water is perfectly calm. There are sun beds and umbrellas along the shore, where you can relax as you watch your kids playing on the sand. Agios Ioannis is also one of the best areas in Mykonos to marvel at the breathtaking sunset views!
Agios Ioannis beach has all the amenities you need to enjoy a relaxing day at the beach. The area has numerous accommodations, from hotels to luxury villas. In addition, there are many great restaurants serving Greek specialities and international dishes. Check out the little beach nearby called Kapari, a secluded beach perfect for families seeking privacy. 
Ibiza, Spain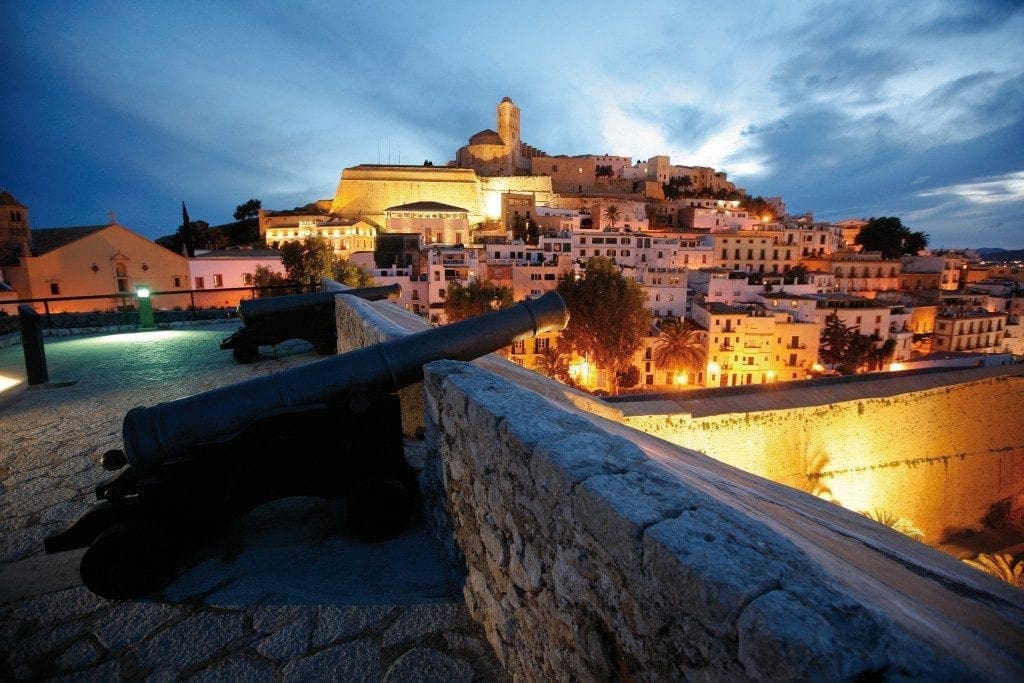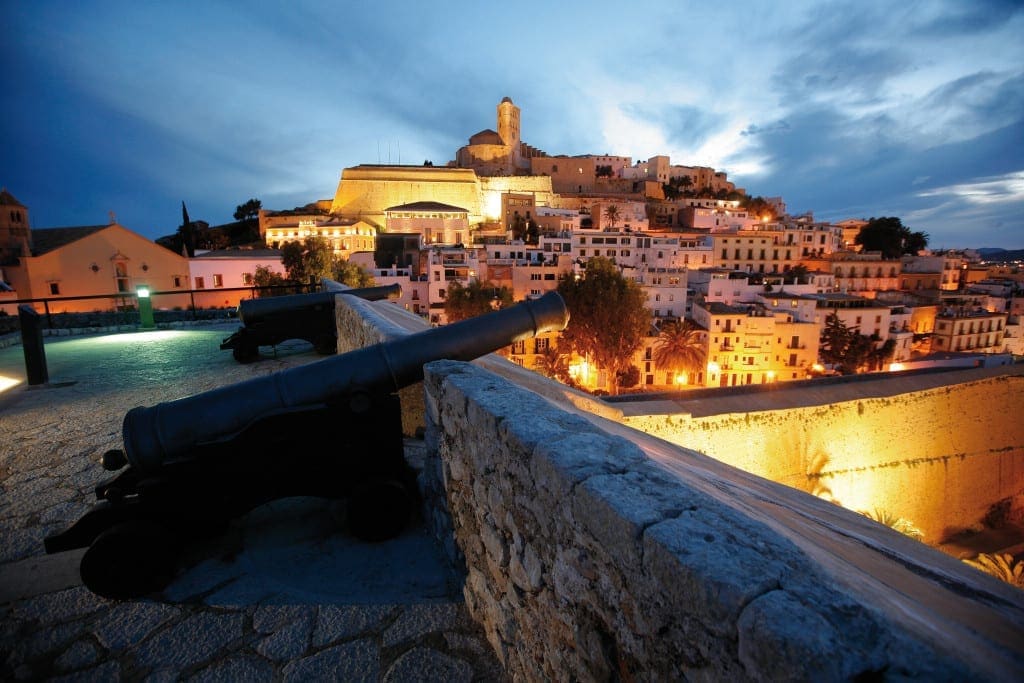 Despite its reputation as a destination for nonstop partying, Ibiza offers several family-friendly activities for all kinds of families. Its gorgeous coastline is home to scenic trails featuring breathtaking ocean views, perfect for hiking, cycling, or horse riding. There are also beaches safe for the kids and theme parks where you can bond with your little ones. With a number of luxury family rental villas available in Ibiza, it also provides the perfect place to stay with the whole clan. 
Ibiza has over eighty beaches, giving you plenty of options to spend your holidays frolicking by the beach. The most popular beach for families is Cala Llenya, although it's a bit far from the island's main touristy areas. It has calm waters safe enough for your kids to swim, snorkel, and paddle. Some areas of the beach have pine trees where you can enjoy a picnic under the shade. 
If your little ones prefer to play at a water park, take them to Aguamar Water Park in Playa d'en Bossa. It's one of Ibiza's largest theme parks, with wild rides more suited to older kids. There are also shallow pools where your little kids can safely play. Another fun place not to miss while in Ibiza with the family is the Ibiza Horse Valley. It's a rehabilitation centre for abandoned horses that also offer opportunities for a fun horseback riding adventure.
Melbourne, Australia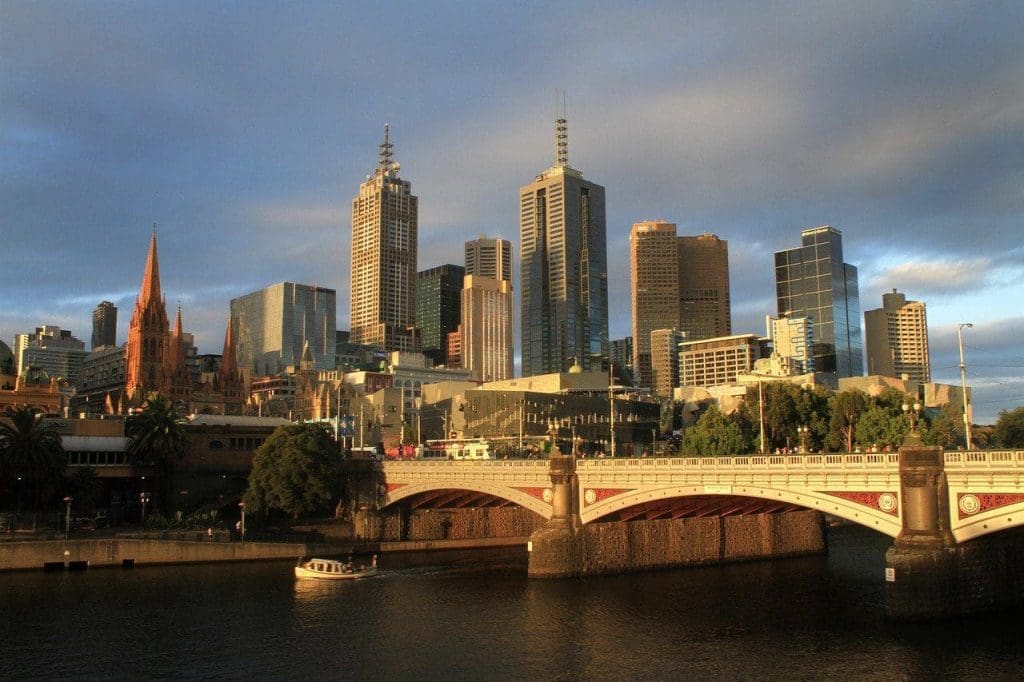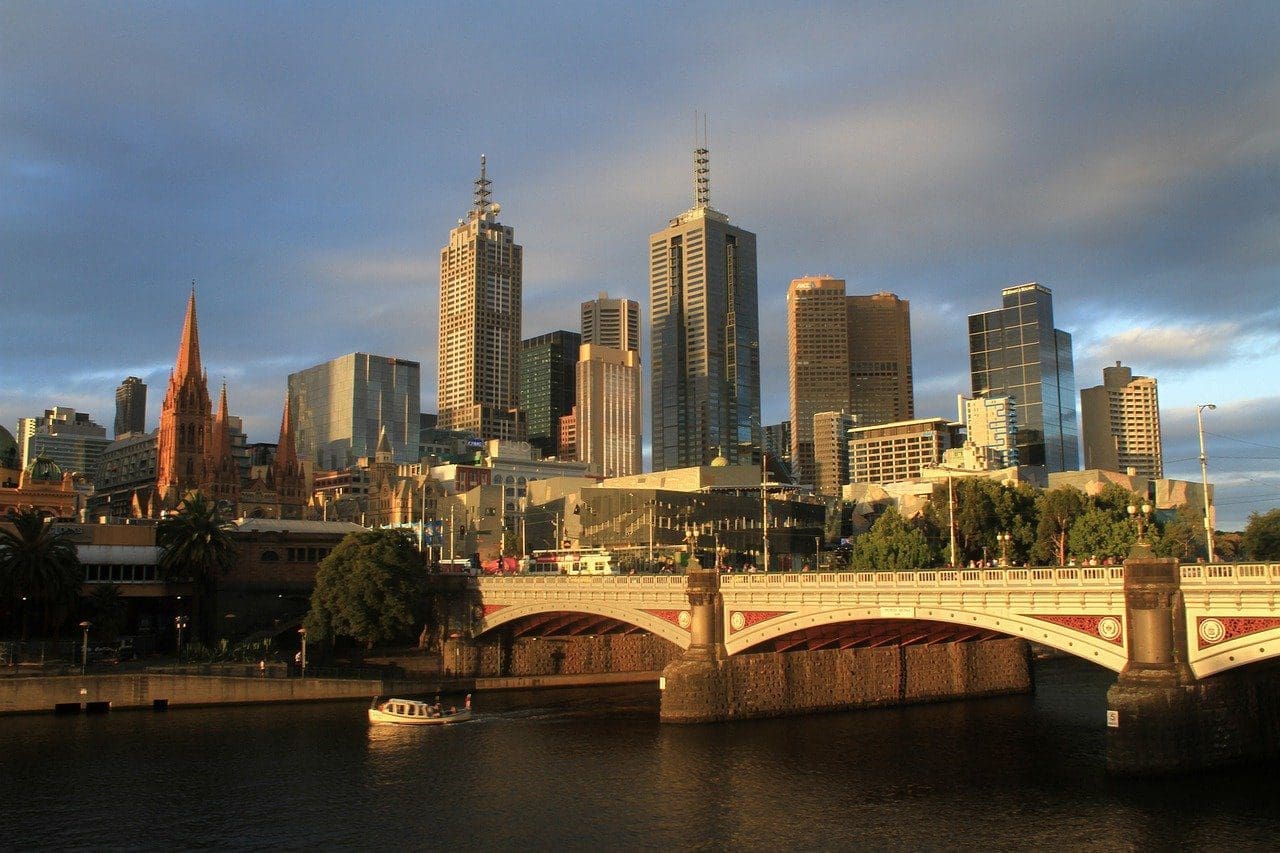 Melbourne offers an incredible selection of fun family activities, making it a great place to visit for a family trip. From cruising the Yarra River to discovering immersive art exhibitions and visiting open-air wildlife parks, Melbourne is a delight to families. 
Melbourne has many fantastic museums where you can discover vibrant art collections and enjoy immersive experiences with the kids. Visit the Melbourne Museum or the National Gallery of Victoria. The quirky ArtVo gallery is also a fun place to explore, with giant 3D artworks and immersive art experiences. Cruising down the Yarra River is another fun activity families can enjoy in Melbourne. It's an exciting way to go sightseeing, taking you up and down the river while enjoying the scenic views of the Melbourne CBD area. For a comfortable and stress-free way to explore Melbourne, consider hiring a professional chauffeur service.
Wildlife lovers will have plenty of fun places to visit in Melbourne. Hike the Healesville Sanctuary's nature trails, where you could spot some exotic wildlife, or visit Ballarat Wildlife Park and interact with the kangaroos roaming around.
Travel Begins at 40 Editor
Travel articles, news, special offers, festivals and events from the Travel Begins at 40 Editorial team and our global network of travel industry contributors.