Fall Foliage on the Scenic Train Ride to Boston
Travel Begins at 40 Editor
Posted on 15th Oct 2022
There is no better time to explore New England than autumn. This region in the Northeast tip of the United States is known for its vibrant fall foliage each year, and travelers from far and wide make the journey to New York, Massachusetts, Maine, New Hampshire, or Vermont to explore the autumn hues of their North American forests. One of the absolute best ways to enjoy fall in New England is on a train journey to Boston.
Train Travel in the United States
States in New England are smaller than many of their western neighbours, but this makes it easy to cover a lot of ground (and peep a lot of leaves) on a trip to this part of the United States. Even better, you can feel good about traveling sustainably on passenger trains in New England.
Although Americans infamously rely on cars to get around, the national railroad infrastructure makes it quite simple to get around by train, especially in New England. You can usually find the cheapest tickets by using a train search app like Wanderu. Wanderu compares train and coach ticket prices so you can see all of your options for sustainable travel in one place.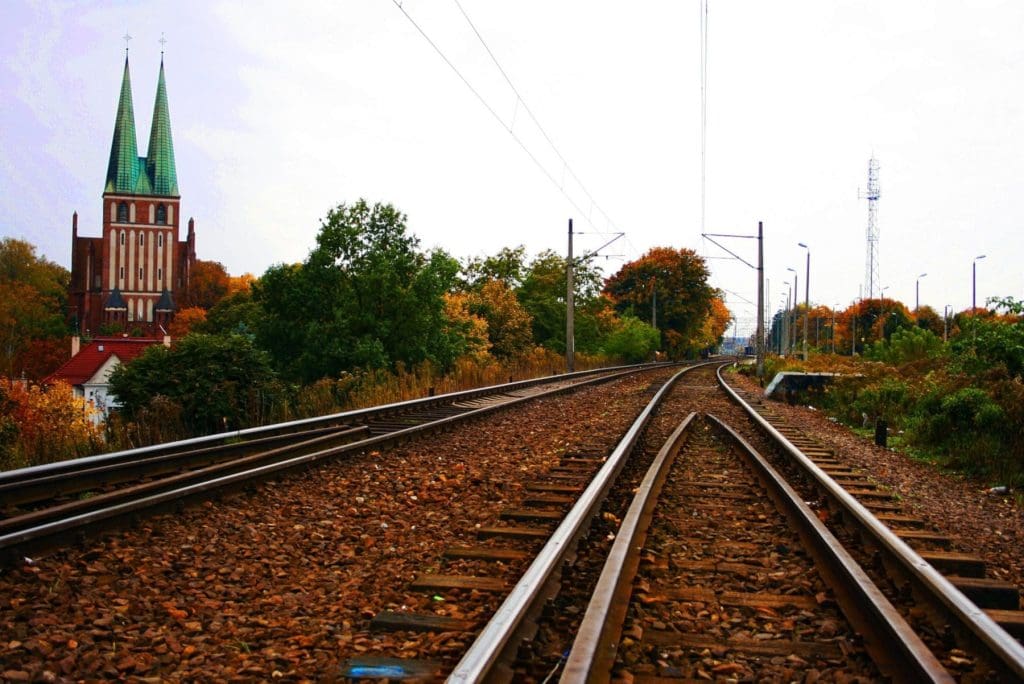 You can fly into any major airport in the U.S. and easily transfer to train routes that will take you into New England. There are plenty of flights that arrive at JFK in New York City, and from there you'll connect to Amtrak trains that depart from Penn Station in Manhattan.
One of the most popular journeys is taking the NYC to Boston train, especially if you are visiting during late October or November, when falling leaves blanket the Northeast in dazzling colors.
Train from New York City to Boston
This particular trip by train covers a lot of beautiful landscapes as it winds along a coastal route from New York City, through Connecticut, Rhode Island, and ending in beautiful Boston, Massachusetts.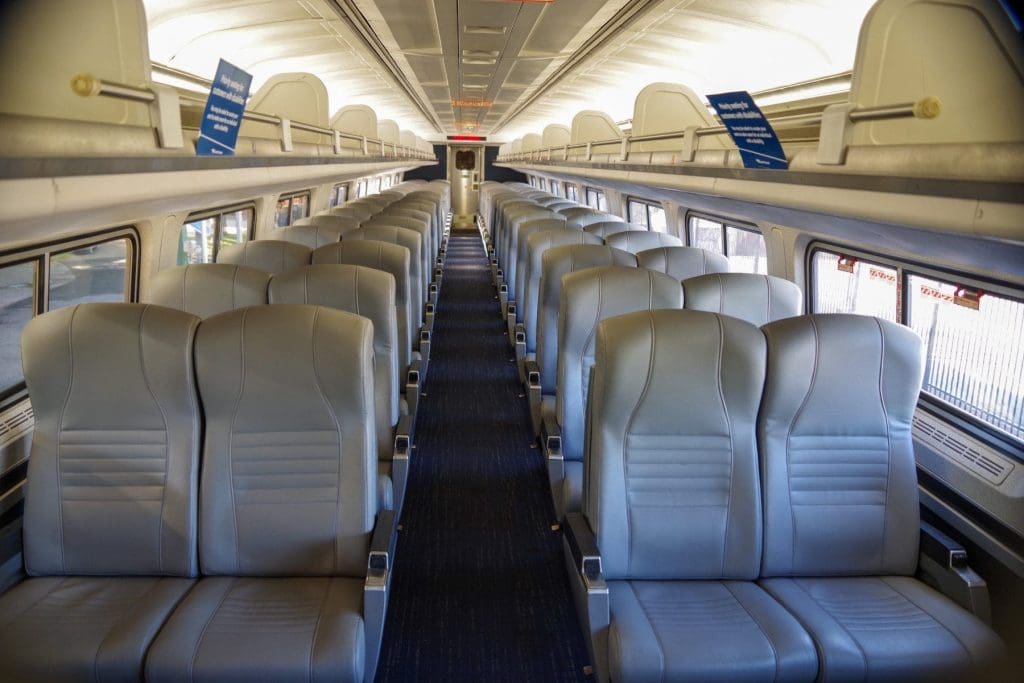 Clocking in at a little less than four hours, you will wind through a magical mixture of coast and countryside, as you catch glimpses of ferries, old fishing villages, and of course, the beautiful New England foliage along the treeline. 
Pro tip: If you want the best pictures, pull out your phone when the train is stopped at some of the smaller stations; that way, you'll avoid blurry leaves in your photos.
Taking the train to Boston is the best way to see landscapes that are invisible from the freeway. Driving between U.S. cities is not only expensive with rising gas prices, but it also means your views are often of hoardings or more motorways. Railroads, however, cut through more scenic forests and alongside ponds surrounded by colourful trees. 
Visiting Boston in Autumn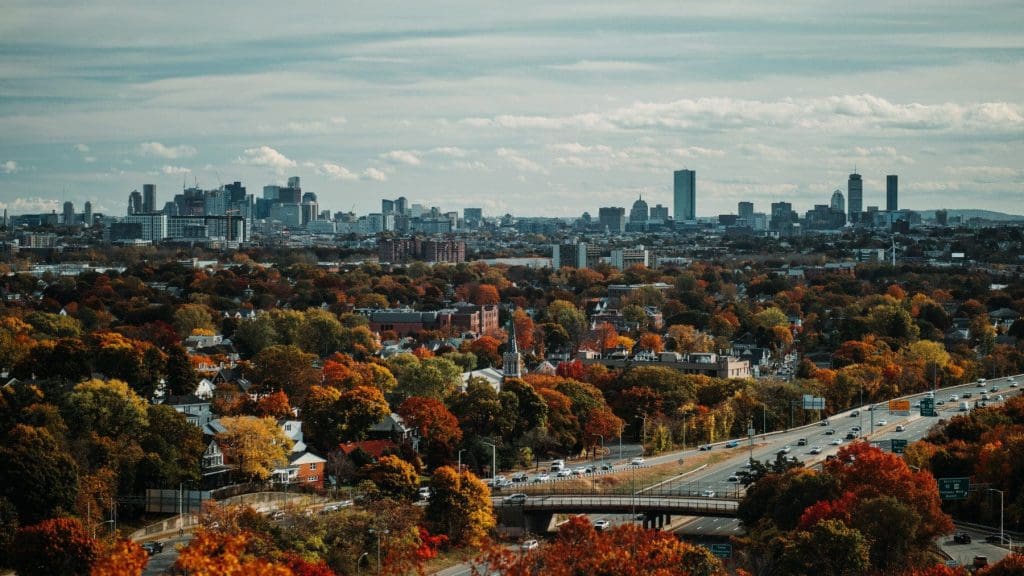 When your train arrives in Boston, don't worry, the festive autumn fun does not need to end. 
Enjoy the crisp chill in the air exploring landmarks like Fenway Park, Harvard University, and the Freedom Trail. You can spend an autumn afternoon apple-picking in a nearby orchard, treat yourself to a warm cider, or simply walk along the Charles River and enjoy the foliage showcased there. 
If you are looking for the best leaf-peeping opportunities on your next visit to the United States, rather than spend time and money renting a car, go eco-friendly and travel by train. Then you can sit back, relax, and let the wonder of New England pass you by.
Travel Begins at 40 Editor
Travel articles, news, special offers, festivals and events from the Travel Begins at 40 Editorial team and our global network of travel industry contributors.