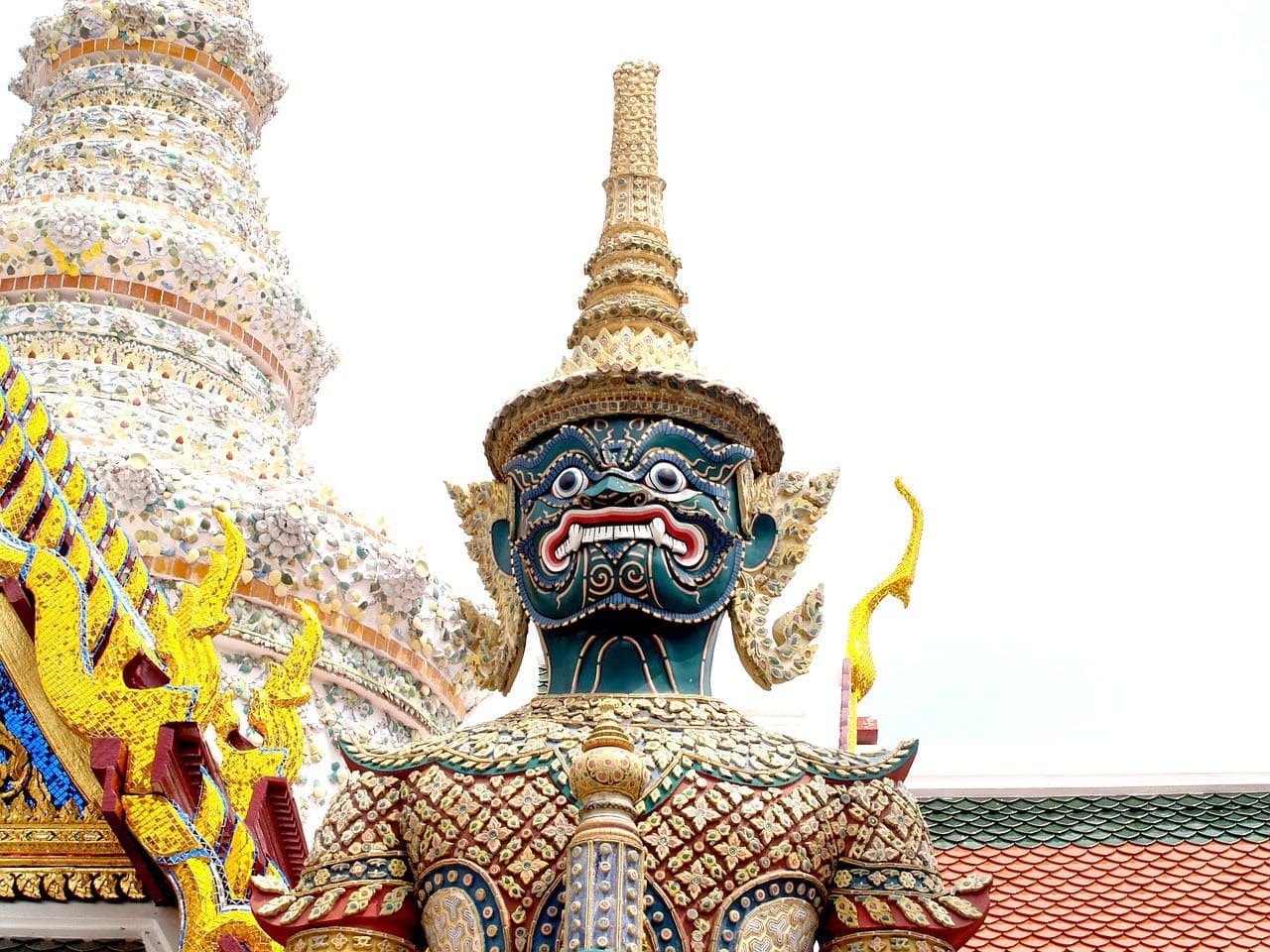 Getting Ready for a Trip to Thailand
Travel Begins at 40 Editor
Posted on 19th Oct 2022
There's no doubt that Thailand is an incredible tourist hotspot filled with captivating panoramas, culturally diverse people, unique delicacies, and lively culture. But, first and foremost, Thailand is a Kingdom. It has never been conquered, and it's fiercely independent. The Thai people are a proud nation, but they're also very welcoming of foreigners. Today, we will examine the best of Thailand and how to prepare for your upcoming adventure.
Ready or Not, A Thai Paradise Awaits
When you think of Thailand, what comes to mind? Is it the beautiful islands with turquoise waters and white sandy beaches? Maybe it's the hectic city life of Bangkok with its never-ending nightlife and seemingly endless amount of shopping options.
Many would-be travellers can only dream of an idyllic Thai vacation. Indeed, the gently-swaying palm trees, softly lapping turquoise waters, pristine beaches, wooden bungalows, and exotic cuisine are utterly desirable. You may want to sneak a peek into this wild world with the captivating Thai Paradise slot game; it brings the essence of this dreamscape paradise to life, right before your eyes.
Thailand is a country bordered by Myanmar, Laos, Cambodia, and Malaysia. The country covers an area of 513,120 square kilometers (198,120 sq. mi), making it about the same size as France. Despite its relatively small size, Thailand is home to over 68 million people, which makes it the 20th most populous country in the world.
The population of Thailand is quite diverse, with ethnic Thais making up the majority at around 75%. Other significant ethnic groups include Chinese (14%), Malay (3%), Khmer (2%), Mon (1%), Burmese (<1%), and Hill Tribes (<1%). The official language of Thailand is Thai, but English is also widely spoken, which makes things much easier for tourists.

When is Best to Visit Thailand?
Thailand has a tropical climate which means that it's hot and humid all year round, with temperatures averaging 32°C (90°F). Therefore, the best time to visit Thailand depends on what you want to do while there.
If you're looking to spend most of your time lounging on one of Thailand's many beaches, then December through February are the best months to go since they offer the coolest weather and the lowest humidity levels. However, these months are also peak season so expect higher prices and more crowds.
March through May are slightly hotter but still manageable if you don't mind sweating a little bit. June through October is considered the low season since this is when monsoon season takes place across much of Thailand.
Although flights and accommodation prices will be lower during this time, many businesses close down or have limited hours due to heavy rains, so keep that in mind when planning your trip.
Necessary Preparations for Thailand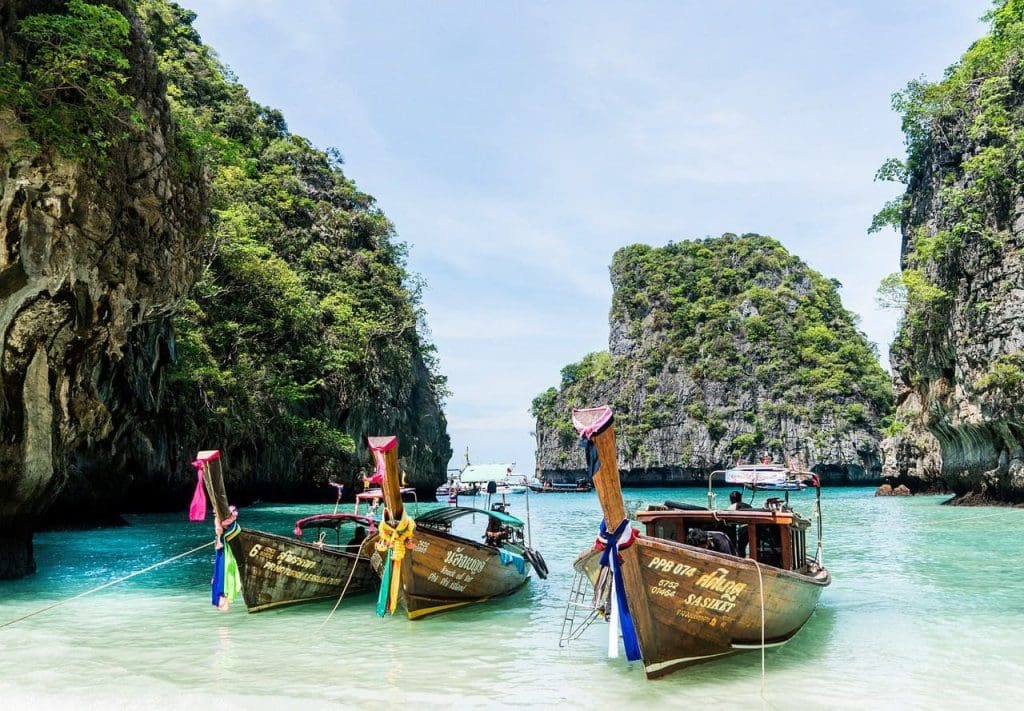 Regardless of when you decide to visit Thailand, there are always going to be certain preparations that need to be made before any international trip.
These preparations, and some other simple steps like learning some basic words in Thai, may seem like common sense, but they're often overlooked, leading to some stressful situations while trying to enjoy your vacation.
Below we outline some key points that should be considered before departure:
– Passport & Visa: Be sure your passport is up-to-date and will not expire during your stay in Thailand. Most nationalities can enter visa-free for stays up to 30 days, but double check as requirements may change without notice.
 – Vaccinations: Check the latest updates for flu vaccines and other viruses before entry into Thailand, as some may be recommended depending on where you're coming from and what time of year you plan on visiting. Commonly recommended vaccinations for travel in Southeast Asia include Hepatitis A & B, Typhoid, Japanese Encephalitis, Rabies, Malaria prophylaxis, and Diphtheria/Tetanus/Polio booster shots.
Be sure to discuss your travel plans with a medical professional, as some vaccines require multiple doses, weeks or even months apart.
– Travel Insurance: We cannot stress enough how important it is to purchase travel insurance before heading overseas. Unfortunately, accidents happen all too often while traveling, resulting in costly medical bills or even evacuation back home, which could easily bankrupt someone who isn't insured.
In addition, many policies cover lost or stolen belongings and trip cancellations, giving you peace of mind in case something goes wrong.
– Packing List: This one seems pretty self-explanatory but make sure to pack everything needed for your trip, including any medication required, such as birth control pills or prescription drugs. A helpful tip for packing toiletries is to put them all in a plastic baggie in case they leak during transit. Nobody wants their clothes covered in shampoo!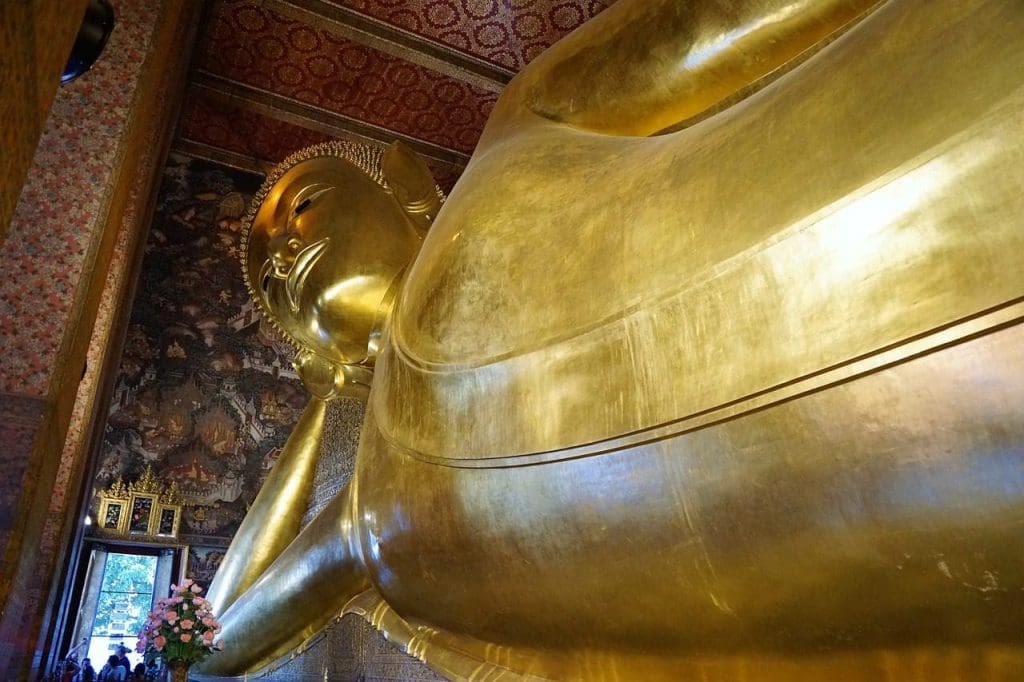 Some of the must-see attractions in Bangkok include the following:
The Grand Palace– This former royal residence is now one of Bangkok's most popular tourist attractions. It was built in 1782 and covered an area of 218,415 square meters (2,351,000 sq. ft). The palace complex features several buildings, including Wat Phra Kaew (Temple of the Emerald Buddha), Wat Pho (Temple of the Reclining Buddha), Wat Arun (Temple of Dawn), and more.
Wat Pho– This temple is located just south of The Grand Palace complex and is home to the world-famous reclining Buddha statue, which measures 46 meters (151 ft) long and 15 meters (49 ft) tall. Wat Pho is also considered one of the birthplaces of traditional Thai massage as there are over 1,000 stone statues depicting various massage techniques scattered around the temple grounds.
Chatuchak Weekend Market– This massive market covers an area of 35 acres (140,000 m2), making it one of Asia's largest markets. Chatuchak is open every Saturday and Sunday from 9 am until 6 pm, but many stalls start closing up shop around 5 pm, so arrive early if you want to beat the crowds. You can find just about anything at Chatuchak, from souvenirs and clothing to food and live animals!
These are just a few examples, but Bangkok has endless sights and activities to keep you busy during your stay. Once you've filled big city life, it might be time to head out into nature and explore some of Thailand's beautiful islands.
When most people think about beaches in Thailand, they picture Phi Phi Island, made famous by movies like "The Beach" starring Leonardo DiCaprio. However, this island has become quite crowded in recent years due to its popularity. So many tourists now opt to visit other nearby islands such as Koh Lipe or Koh Tao instead, which still offer stunning scenery without all the crowds. And that's just the beginning of your wild Thai adventures!
Travel Begins at 40 Editor
Travel articles, news, special offers, festivals and events from the Travel Begins at 40 Editorial team and our global network of travel industry contributors.