Top-5 Hidden Gems in Bruges
Travel Begins at 40 Editor
Posted on 25th Oct 2022
Antwerp, Ghent, and Brussels are the three cities in Belgium that attract the most tourists. And Bruges is frequently disregarded. The capital of West Flanders, a province of Belgium, is one of Europe's most beautiful cities. Its former glory is evidenced by the city's cobblestone streets, numerous historic buildings, and a variety of attractive sites.
Bruges, a medieval city, lies 15 kilometers from the sea. This Belgian city is not mistakenly referred to as the northern Venice since three canals—Ghent, Sluis, and Ostend—connect its land. Even large ships can navigate the canals due to their depth. However, this city is well of seeing because it has many undiscovered jewels. Here, we'll examine in greater detail the top attractions in Bruges.
Because of the narrow city streets, it is not even advisable to rent a car for holidaymakers, as getting from Charleroi Airport to Brugge or just traveling in Belgium in this way can be very problematic. There are also only a few large car parks in the city, which are located in the central area. Instead there is a comfortable AtoB Transfer in Belgium. This airport taxi the hassle out of worrying about getting around. And such airport transfer allows you to just enjoy the city and the journey.
Visit a Hotel with Underground Ruins
This Crowne Plaza Hotel, which is steeped in history, appears to be a standard lodging. But in reality, it has a lot of secrets within its boundaries. In the basement of St. Donations church remain the original foundations. According to legend, this church was constructed around 950 AD to house Saint Donatian's relics. It evolved into a cathedral in the sixteenth century.
This area is one of Bruges' hidden beauties, and the majority of tourists are completely unaware of it. When in Bruges, stop by this hotel and ask for assistance at the front desk. You'll definitely be allowed to visit this location!
Purchase Unique Souvenirs in Antique Shops
Bruges, as we have already stated, is a medieval city. If you enjoy antiques, you can find a variety of one-of-a-kind goods here. Visit the numerous antique stores on Langestraat Street to locate something special for yourself. This street, which connects to the town's eastern section, is jam-packed with a wide range of distinctive boutiques. For instance, you can go to Lilola (Langestraat 47), a well-liked apparel store, or Den Elder (Langestraat 84), a prominent bookstore selling used books. In general, these little businesses will surely brighten your day if you enjoy antiques.
Climb up the Belfry of Bruges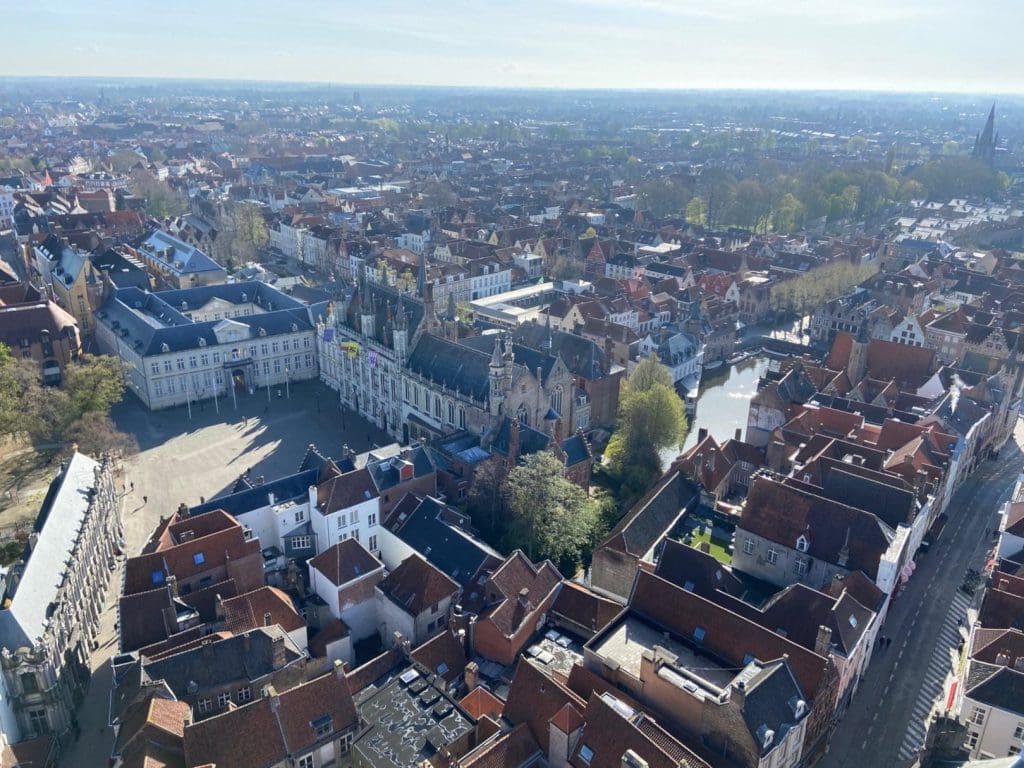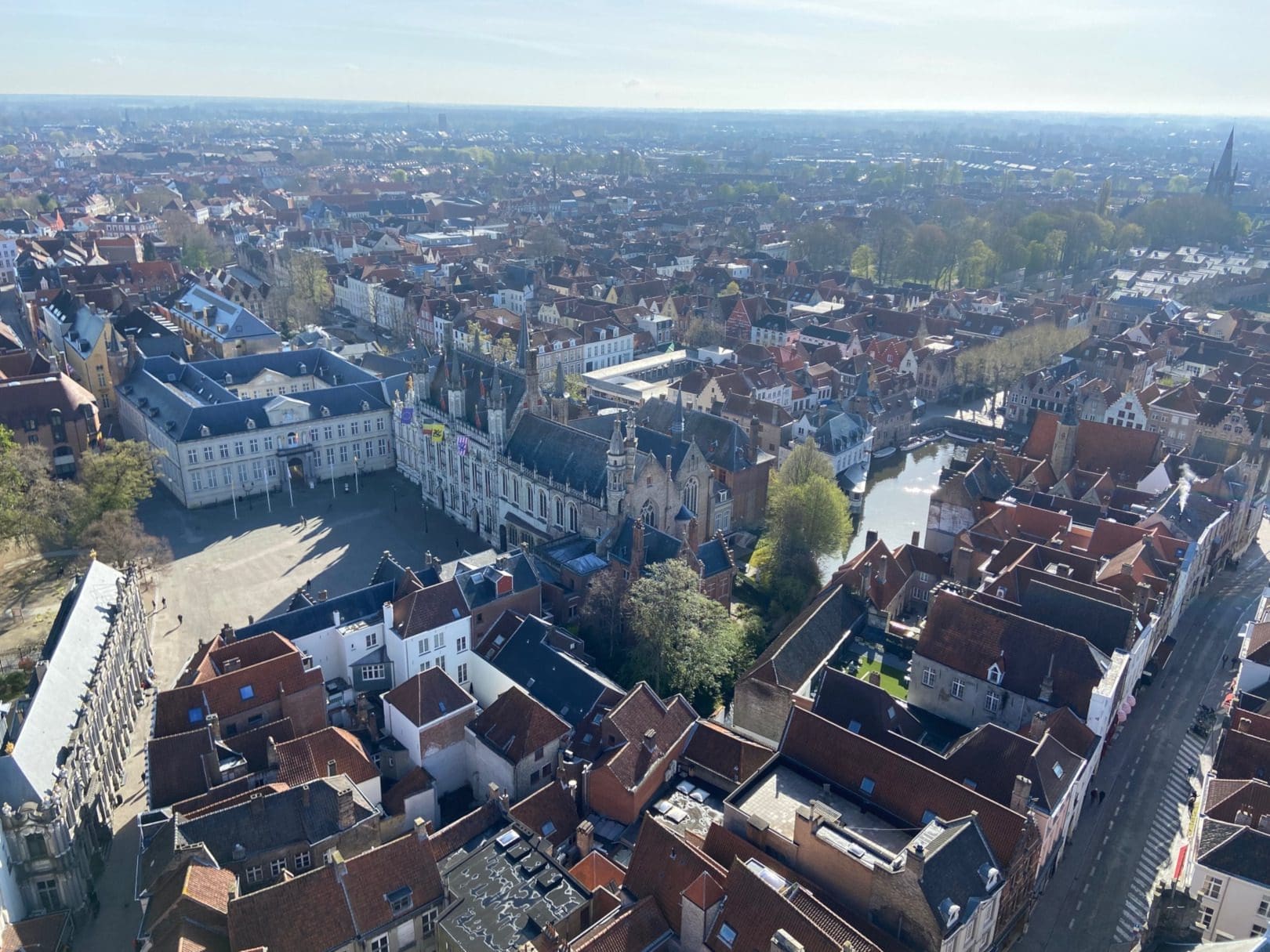 The historic bell tower in the heart of Bruges is a popular tourist attraction for people traveling for the first time. This tower dates back to 1240, and today it serves as a representation of the city. It acted as both an observation point and the city's archive. The 83-meter-tall skyscraper features an intriguing architectural layout with a square on the lower level and a polygon on the top. The observation deck of the tower offers visitors a bird's-eye perspective of Bruges and its surrounds. The view is beautiful, but you have to get there on an entirely clear day with no clouds in the sky!
The bell tower's octagonal top step was added between 1483 and 1487, and it is capped with a wooden spire that features St. Michael holding a banner and a dragon at his feet. The spire did not last for long because of a lightning strike that damaged the bells and reduced it to ashes in 1493.
Prior to succumbing to fire in 1741, the wooden spire once more crowned the mountain for roughly two and a half centuries. The building's current height is a little lower than it was previously because the spire was never restored. However, in 1822, a stone parapet in the openwork Gothic Revival style was constructed to the roof.
Stroll through Groeningemuseum
On the site of the former Eekhout Abbey, there is a well-known municipal museum in Bruges. It preserves the works of numerous accomplished Baroque and Renaissance painters, including Jan van Eyck, Marcel Broodthaers, and many more. In general, this museum can teach you more about Belgian and Flemish paintings. By the way, there is a secret park adjacent to this museum where you can unwind and take in the sounds of Bruges.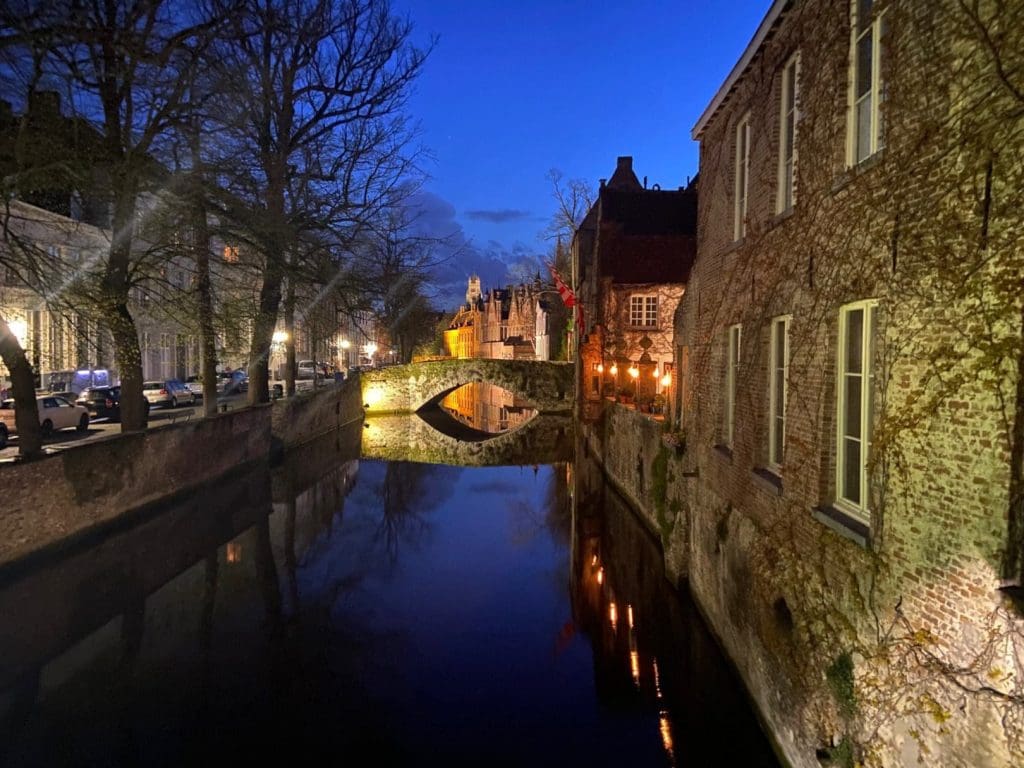 Visit the Smallest Street in Bruges
Don't overlook De Garre, the city's tiniest street, while you're in Bruges. Despite being a well-known site, this street is very difficult to locate. It is a side street of Breidelstraat, which is located in the centre of the tourist district between two stores. Additionally, you can sample the renowned Garre beer there!
Despite the relative smallness, Bruges has a large number of different attractions that attract the attention of tourists in Belgium and make the rest here interesting from a cognitive point of view. Overall, all these places are surely worth seeing.
Travel Begins at 40 Editor
Travel articles, news, special offers, festivals and events from the Travel Begins at 40 Editorial team and our global network of travel industry contributors.