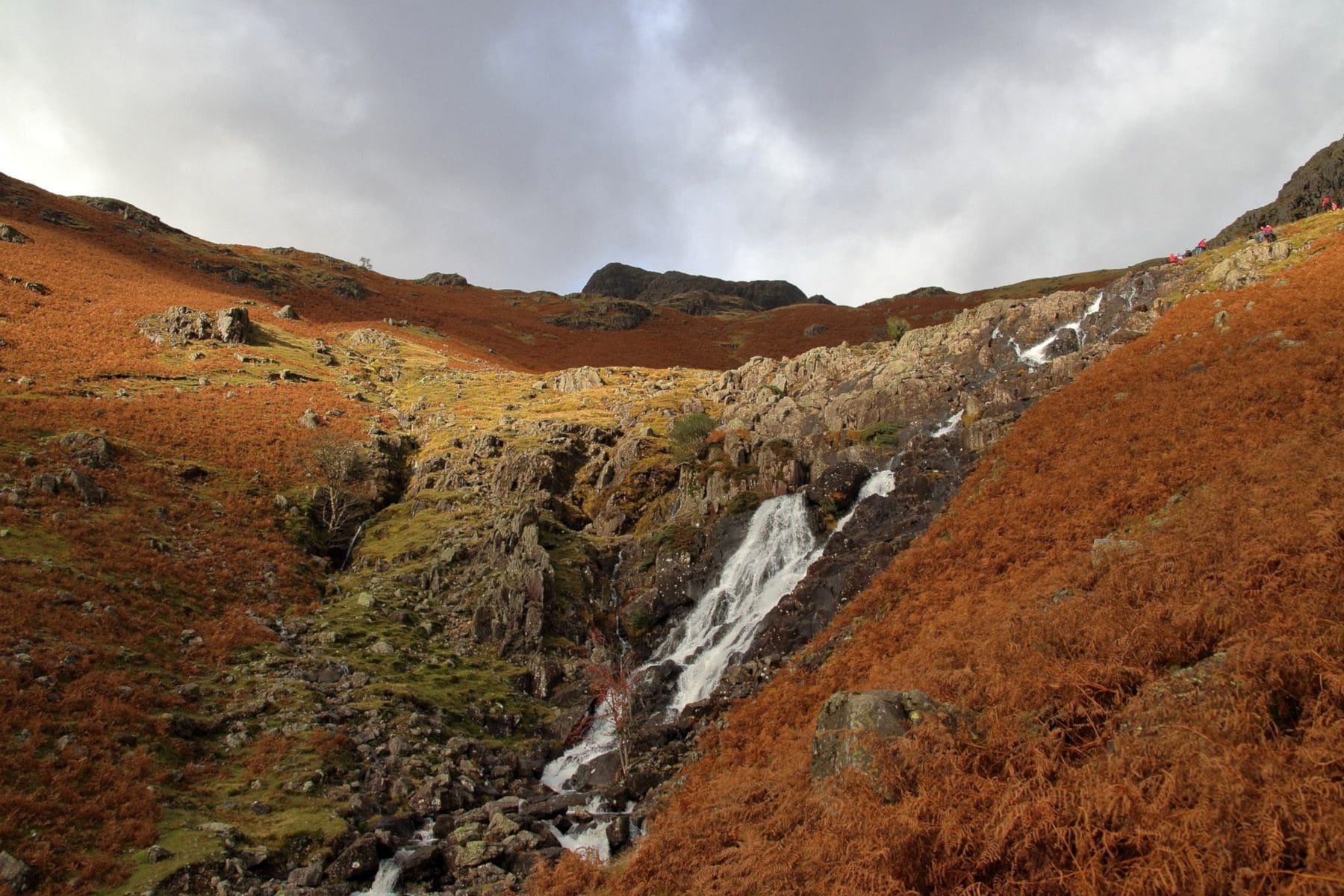 What Can You Pack into a Day's Trip in the Lake District?
Travel Begins at 40 Editor
Posted on 14th Oct 2022
24 million people visit the UK's Lake District every year. It is England's biggest national park, a World Heritage Site and covers 2362 square kilometers. Visiting the Lake District you will find incredible lakes, tarns, mountains and woodlands – it is surely one of the most beautiful areas in England.
Things to see and do in the Lake District
Bassenthwaite Lake is actually the only official lake in the Lake District. All the others, and that includes Windermere which is a very large 'lake' are categorized as 'waters' or 'meres' and there are many: Grasmere, Derwent, Coniston, Ullswater, Buttermere, Ennerdale Water, Thirlmere, Haweswater, Crummock Water, Lowesater, Wastwater, Rydal Water, Esthwaite and Elterwater.
There are also quite a lot of tarns which are small mountain pools.
Which lakes should you visit?
Only some of the lakes, namely Windermere, Coniston Water, Ullswater and Derwent Water, allow you to cross by steamer or ferry so you would need to decide whether you plan to take one across a lake when making your itinerary. These boat routes include many stops so you do get to visit the different areas or to stop and relax, perhaps find a comfortable spot with a view and enjoy a relaxing game on your Everygame mobile casino.
Mountains, Fells and Moors
The Lake District is home to ten of the highest mountains in England. Scafell Peak is the highest at 978 meters. As well as the beautiful lakes to visit, it is a great place for those who like to walk or hike and experience the wonderful views and scenery.
The Lake District's literary history

Over the centuries, the Lake District has been an inspiration to many artists and writers. Wordsworth wrote:
"I wandered lonely as a cloud
That floats on high o'er vales and hills
When all at once I saw a crowd,
A host of golden daffodils."
This poem written in the 18th century prompted the first tourism to the area. Painters like JMW Turner and John Constable were also drawn to the Lakes and many others have followed, like LS Lowry and Sheila Fell drawn to the beauty of the northern landscapes.
In the 19th century poets, Samuel Coleridge and Robert Southey also chose to live in the Lake District. Other literary artists also became associated with the area such as Beatrix Potter and Arthur Ransome.
Lake Windermere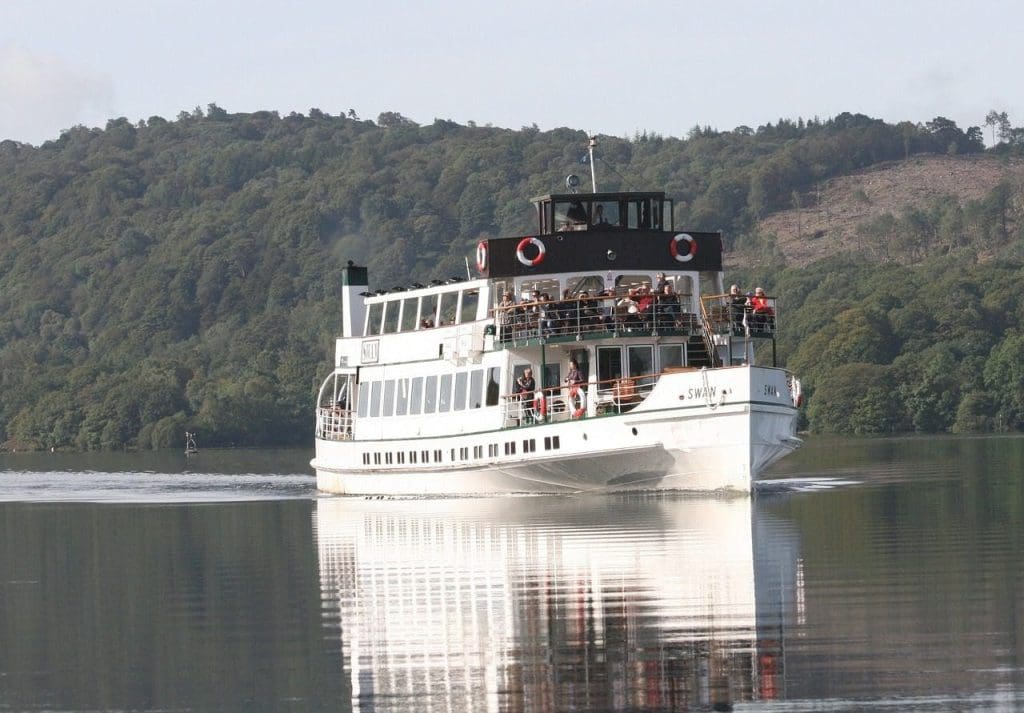 Windermere is probably the best-known tourist attraction in the Lake District and therefore very busy during the peak season. Taking a cruise on Lake Windermere is definitely worthwhile. Head to Bowness-on-Windermere early in the morning if you want to take the boat trip. There is parking but it can get busy.
There are two boat routes: Bowness to Lakeside and return or Bowness to Ambleside and return. It is wise to book tickets in advance as this is a particularly popular activity for visitors to the area.
Coniston Water
Coniston water is definitely worth a visit. The lake is popular for water sports like sailing, kayaking and canoeing. It is the place where Donald Campbell died in 1967 when he attempted to break the water speed record in his hydroplane, Bluebird K7. The original Bluebird Café was destroyed by flooding and although it has been rebuilt since, it doesn't quite match the original one but still worth a visit to enjoy an afternoon tea and the lovely views of the lake.
You can take a boat across the late to visit the home where John Ruskin, a Victorian art critic lived and you can visit the Ruskin Museum in the village which also has a collection devoted to Donald Campbell and has artifacts of the Bluebird K7.
Hill Top
Beatrix Potter left Hilltop to the National Trust after her death. It is hugely popular with tourists. People are delighted when they visit the farmhouse and gardens to find a magical world of Peter Rabbit awaiting them. Unfortunately, you cannot book advanced entry tickets and it does get busy so you should visit early in the day or you might be disappointed. Alternatively, if you book a tour, you will be guaranteed entry.
Castlerigg Stone Circle
Going back to the Neolithic period, this stone circle consists of 38 stones and is one of the oldest stone circles in England.
Grasmere
Grasmere village is a real hotspot for tourists. The first home of Wordsworth was Dove Cottage which is located in the village. Whilst there, you can visit the Wordsworth museum which is right next door. Cafes and tea rooms abound in the village so plenty of options for tea and a slice of cake. A trip to the Grasmere gingerbread shop should also not be missed!
Ullswater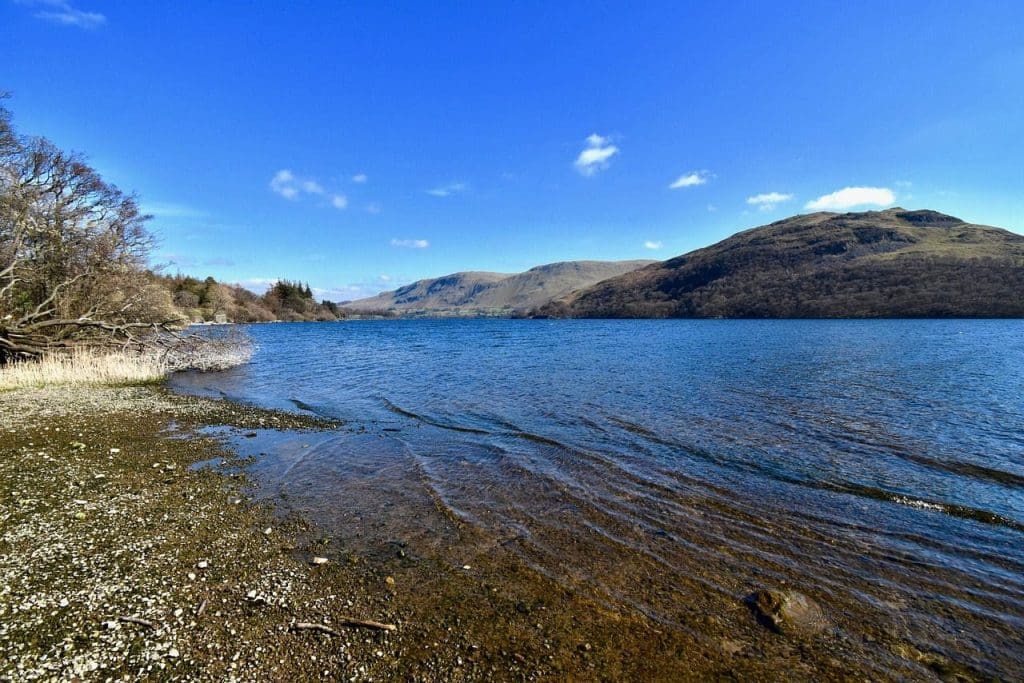 Ullswater is considered the most beautiful of all the lakes. You can enjoy its beauty whilst taking a boat trip around the lake. You can hop on and off at different locations, enjoy one of the many walks around the lake and visit the Inn on the Lake at Glenridding and enjoy a traditional Cumbrian tea.
Derwent Water and the Market town of Keswick
Being south of the Market town of Keswick, many tourists flock here. It is especially popular with walkers and the area around Derwent Water is particularly beautiful. The best way to really see the area is to take a boat tour beginning in Keswick. The tour is around 50 minutes and you are able to hop on and off at various points along the way.
The town of Keswick is a very short walk to the lake and if you are staying there, you can visit the market which is held on Thursdays and Saturdays all year round.
Go on a hike
There are so many options in the Lake District if you want to take a hike, a long walk or even a stroll. One option is the Langdale Valley. It begins and ends at the Old Dugeon Ghyll Hotel. It is a circular tour taking about five hours but is considered a moderate walk.
Buttermere is another option. Also circular, takes about three hours but the views are spectacular. No matter where you decide to hike, or stroll, the scenery is beautiful.
Enjoy a traditional Cumbrian tea
You can't go home without experiencing a real afternoon tea in the Lake District. The following places all serve wonderful afternoon teas:
The Bluebird Cafe (Coniston)
Lakeside Hotel (Windermere)
Holbeck Ghyll (Windermere)
Croft House Farm Care (Buttemere)
Wild Boar (Windermere).
Travel Begins at 40 Editor
Travel articles, news, special offers, festivals and events from the Travel Begins at 40 Editorial team and our global network of travel industry contributors.