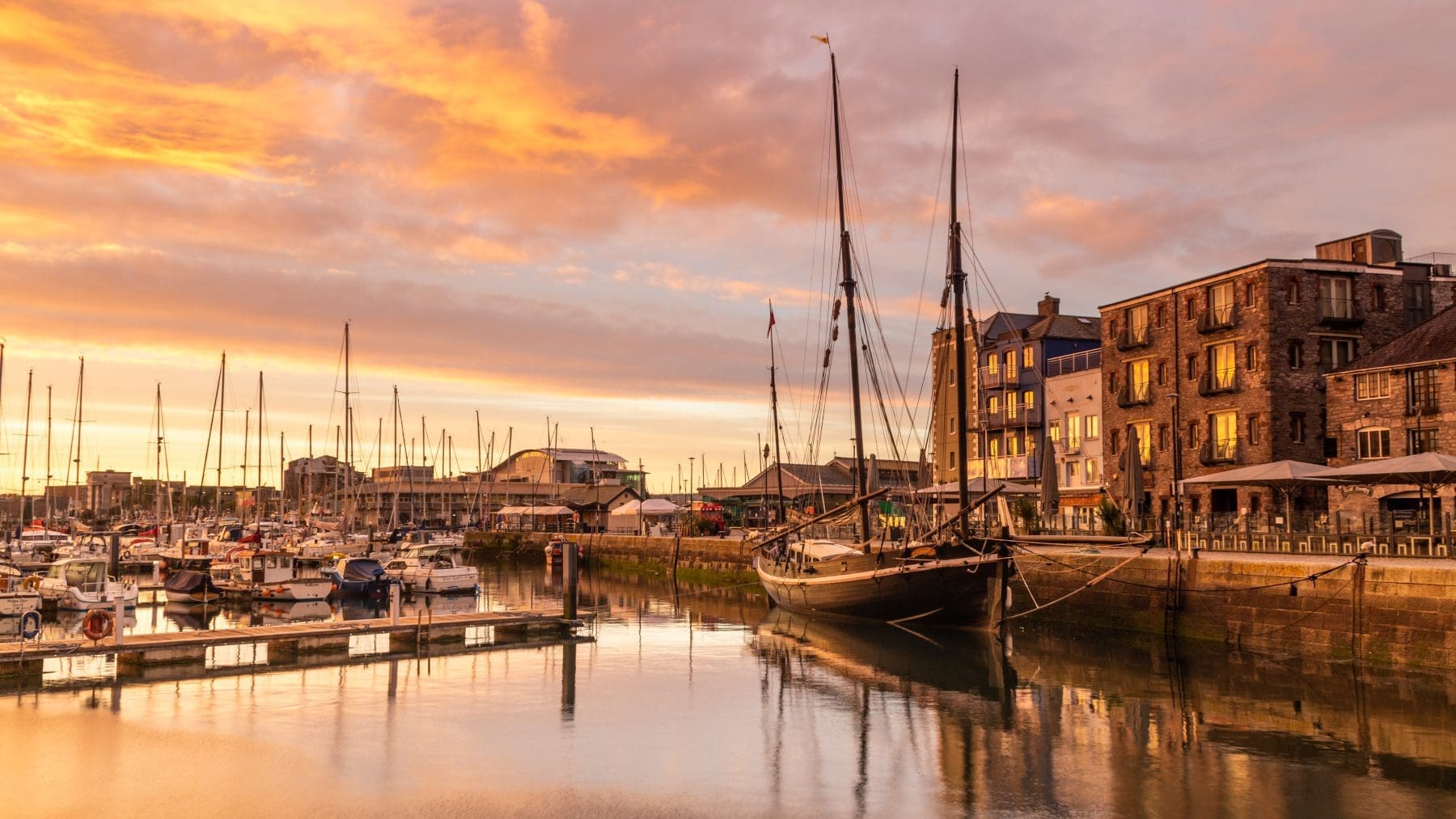 5 Amazing Things To Do in Plymouth
Jon Hiltz
Posted on 2nd Nov 2022
Jonathan Hiltz discovers the amazing things to do in Plymouth in the south west of England.
There's something to be said for getting into the outer areas of a well-known destination. 
For example, the first thing that comes to mind when discussing the United Kingdom, at least to most foreigners, is the fantastic metropolis of London. But there's a lot more to the UK than double-decker buses and Big Ben.
Take the gorgeous port city of Plymouth, located in south west England. This area, known as Britain's Ocean City, has a tapestry of culture, food and experiences all weaved together through centuries of rich history.
So if what you're looking for can't be satisfied with busy streets and Buckingham Palace, here is a list of five must see-and-do items when visiting Plymouth and the surrounding area.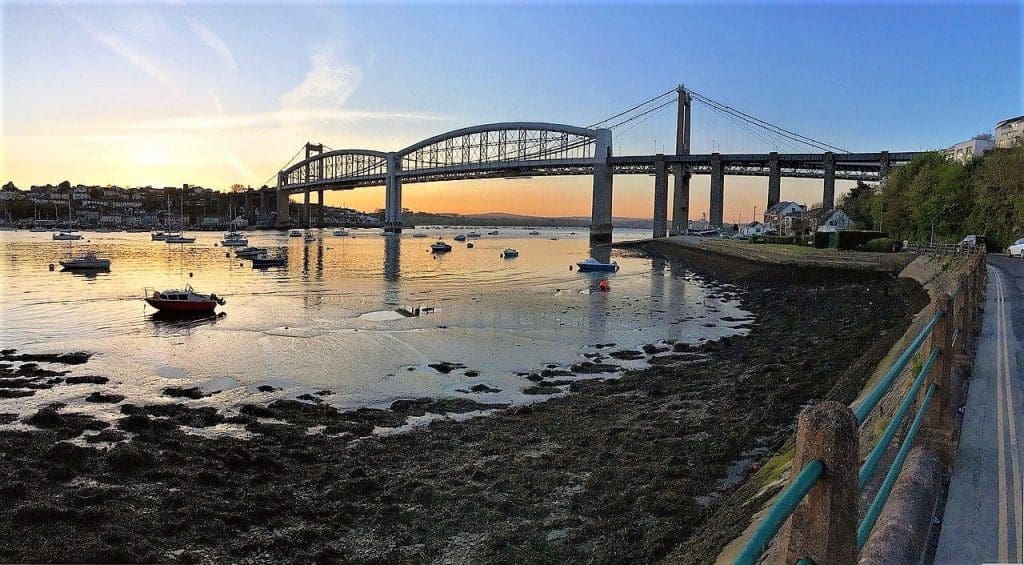 1 The National Marine Aquarium
This is the largest aquarium in the UK and one of the most interesting activities to do in Plymouth.
Aside from witnessing the deluge of ocean life at the aquarium itself, the NMA has a series of experiences that can be booked and enjoyed.
These include beach exploring expeditions, boat trips in Plymouth sound, public ocean cleanups and a fascinating opportunity to snorkel amongst stingrays and sharks.
2 Theatre Royal Plymouth
One of the UK's largest regional theatres exists right in Plymouth. If you're a fan of live performance this stop is not to be missed.
Some of the upcoming shows in the near future include Charlie and the Chocolate Factory The Musical, The Buddy Holly Story, Cake – The Marie Antoinette Playlist, and various others.
Tickets can be bought online, over the phone, or in person.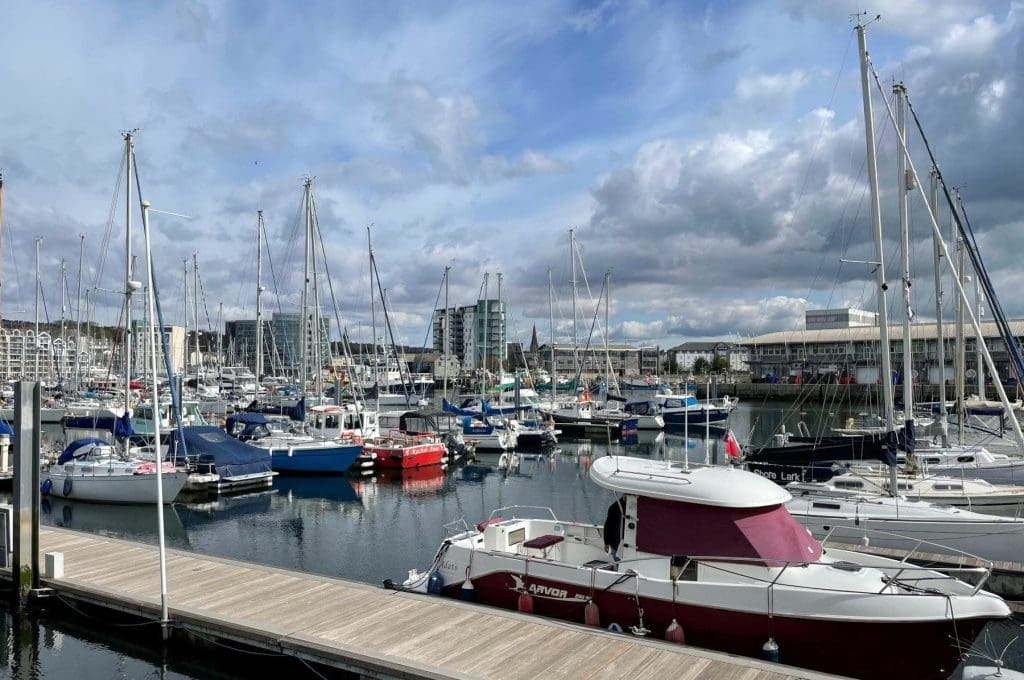 3 Barbican Waterfront
If an area itself could have its own unique identity and personality it would be the trendy Barbican Waterfront. The gorgeous views of the ships and harbour aside, the Barbican is home to one of the most poignant events in history, the sailing of the Mayflower. 
On September 6th, 1620 the pilgrims left from this point and sailed to a new life in North America. History buffs can stand on the steps where the ship left and take in the significance of it all. There is a plaque and a stone archway that was placed there in 1934, to mark the location. If that's not enough, there is a Mayflower Museum as well.
Another option in Barbican is the Plymouth Gin Distillery. Created in 1793, this facility has been producing the unique Plymouth gin ever since, and before you ask it does have a cocktail bar and restaurant as well.
4 Dartmoor National Park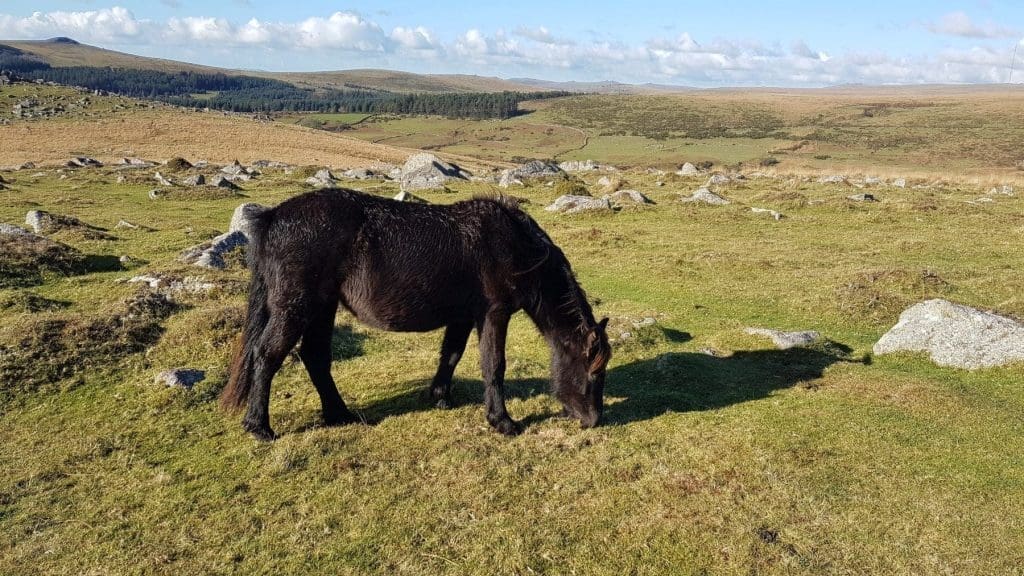 There's nothing like getting outside and enjoying nature at its finest and Dartmoor will not disappoint. This is the highlight of things to do near Plymouth.
This 954 km² upland area consists of moores, granite hilltops, lots of wildlife and is filled with archaeology.
Visitors can enjoy various activities including walking, cycling, horseback, camping, canoeing and rock climbing.
5 Delicious Eats
Of course, no trip anywhere would be totally worth it without great local cuisine. Plymouth has a variety of incredible restaurants. One such eatery is the Village Restaurant located on the quayside of the Barbican. It's one of the area's oldest seafood restaurants, and they also serve local meat and poultry.
If steak is your fav then don't miss the beloved Steak & Omelette, with many different cuts and also various other tasty items including pasta, salad, and of course, omelettes.
Finally, if there's one food in particular that cannot go unmentioned and that is Spicy Spuds. This is not so much a location in Plymouth but rather a way of cooking potato wedges that have made their way across the region. 
Spicy Spuds are available in different establishments, with different variations, but this dish does everything right. Slightly crispy, fried potatoes with unique spices that make you feel good all day and night.
Planes, Trains, & Automobiles
There are many flights to the UK from almost every major destination around the world. One airline in particular that has great service and plentiful destinations is TAP Air Portugal. They have comfortable seating, excellent staff and affordable prices. Plus you sometimes get to stop over in the incredible city of Lisbon.
Plymouth from London is a three- to four-hour train ride, or if you want to see the countryside, rent a car and take the day. Enjoy!
Jon Hiltz
Jon Hiltz has been a journalist for over ten years and an avid traveller for far longer. Jon recently became a published author with his first book 'The Wild West: Canada's Legalization of Marijuana', which is available on Amazon.