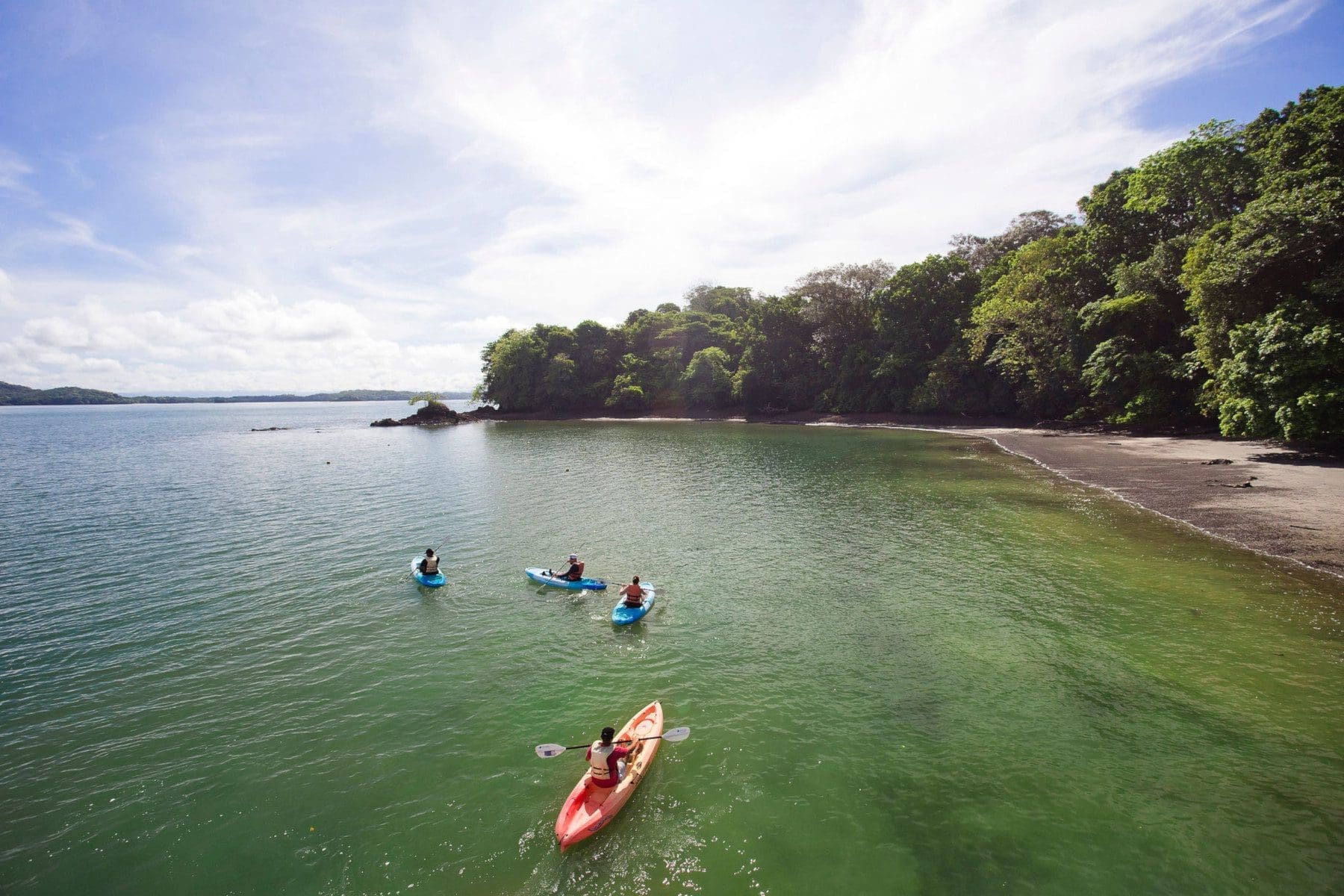 Cayuga Collection : Keeping It Local
Mark Bibby Jackson
Posted on 16th Nov 2022
Mark Bibby Jackson talks with Hans Pfister the President and Co-Founder of the Cayuga Collection of sustainable luxury hotels and lodges in Central America.
Location, location, location used to be the mantra for business success, but talking with Hans Pfister, President and Co-Founder of the Cayuga Collection, you might begin to feel that another L word has become more important. "Our focus on local is key," says Hans, who launched the Cayuga Collection of sustainable luxury hotels and lodges almost twenty years ago. The management company now has eight lodges in its portfolio – six in Costa Rica, plus one each in Nicaragua and Panama.
"We specialise in small remote luxury hotels that have a strong focus on sustainability," he says. "The most important thing is that we click with the owners of the properties that we have a really good chemistry and that our values are aligned because if our values are not aligned, it's going to be trouble."
Resorts also have to be luxury and in good locations, although over the past couple of decades Hans has shown a willingness to explore new destinations.
"Many of the properties when we started managing them were located in not very popular tourist areas," he says. "Then tourism started to come in. So we're definitely also pioneers in that way."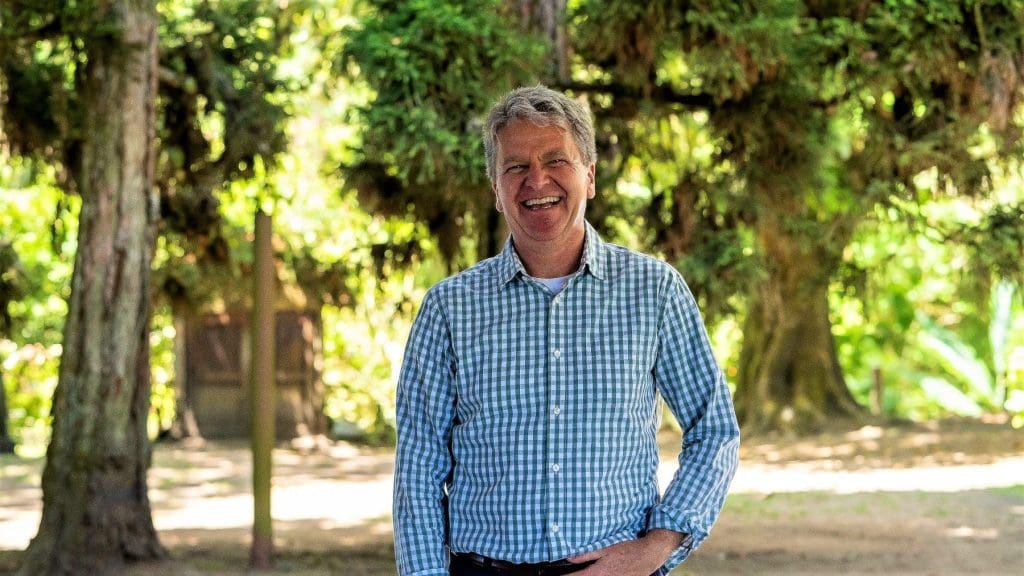 Hans believes it is important they attract a "healthy" type of tourism to protect and preserve the local communities and ecosystems surround us.  "We definitely want to leave the place where we operate our hotels better than what we founded," he says.
He cites as an example the Isla Palenque Resort in Panama, where the manager has just sent him a video of an ocelot roaming close to one of the villas – it is something they had not seen before. "I've actually seen wildlife improve over the years, which is not typically what you see when tourism happens," he says. It is now that Hans mentions the L word.
Redefining Luxury
"Our concept of luxury is really local, it's in terms of food as local as possible, as fresh as possible," he says, adding that their philosophy of what constitutes luxury lies far removed from "the Dubai model of golden faucets and marble … and very artificial things."
Inevitably this involves an element of education for guests while they are explained that salmon is not on the menu, nor imported Italian meat or cheeses, and other commodities normally associated with luxury. However, they soon understand. "To many of our guests, just the fresh fruit that we serve is a huge luxury," he says, adding that they are blessed by the produce available in Central America. "We're trying to merge, sustain or find the symbiosis of luxury and sustainability."
This applies as much to the decorations – "no furniture imported from Morocco" – as to the wine, which comes from Latin America, the food which is sourced very locally, and the toiletries they use. "In many luxury hotels around the world, you'll find that amenities are imported from France," he says. "We try to find locally made, hopefully organic and biodegradable."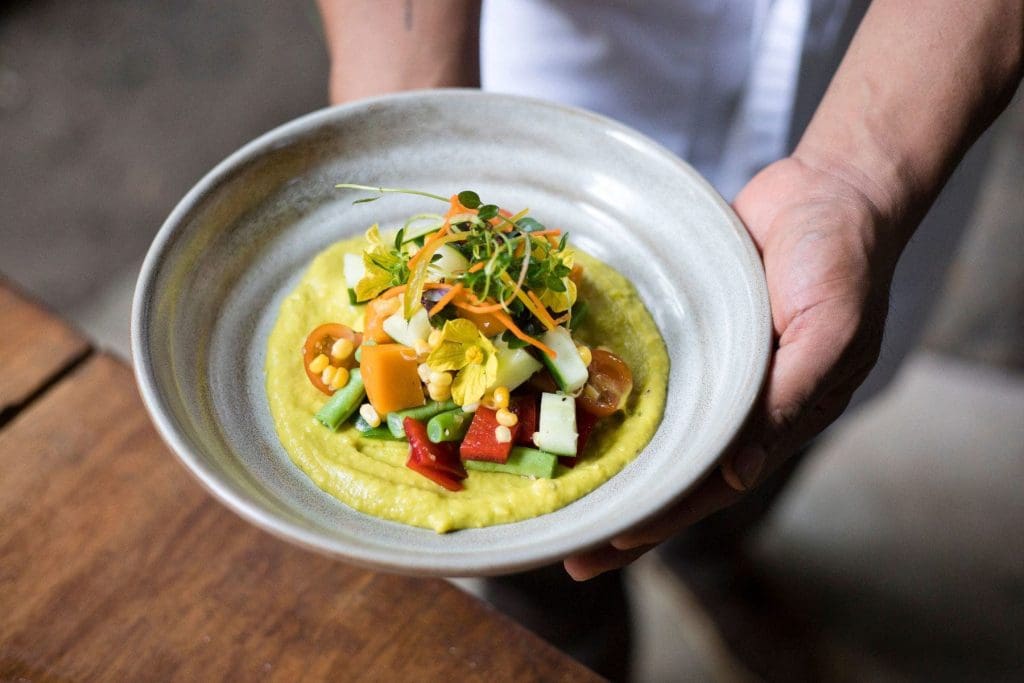 "We really want our guests to connect with local culture, local nature, local people, local food, local art, and all of that," he says "And we want them to have experiences that take a little bit out of their comfort zone."
Local also extends to the community, not just in buying locally, and supporting local business, but also in creating meaningful and lasting local employment.
"It's not just the maids and gardeners that are local. It's everybody, it's the managers, the chefs," he says. "It's an amazing motivator for entry level positions to see that somebody like them can make it up to the very top. We have many examples of a receptionist working for us for 10 years, becoming general manager of a hotel, a construction worker becoming operations manager, a gardener becoming food and beverage manager, etc. So that's, that's really, really important."
Joining the Registry
Recently Hans took the decision, like 100 other enterprises, to join the Climate Friendly Travel Registry (CFTR).
"We have joined the Climate Friendly Travel Registry because I thought it was a good initiative, I wanted to support it," he says.  "We do understand that climate is the challenge that we are all facing right now and that unfortunately it has gotten a little bit in the background with all the other crisis that we've experienced."
Encouraged by CFTR Registrar and namesake Hans Friederich, Hans took the unusual step to register all the properties separately. Hans sees the registry as being a vehicle for members to swap their own experiences towards achieving climate friendly travel, both good and bad.
"We're happy to share our best practices, our experiences, everything we've learned, everything we've done wrong and had to redo," he says. "We're definitely happy to share the work we have done on measuring emissions. However, Our emissions are really very low since most of the electricity that we use is in Costa Rica, and is 99 point something percent made from renewables."
Hans has found the major problem when it comes to measuring their carbon footprint is the prohibitive cost. "It costs a lot of money to get those measurements, and then they [the emissions] are really not that big," he says. "And so the impact is not that great. So what we've done is really measure them ourselves, to try to bring the numbers down, and see where we can save."
Some measures they have introduced include introducing solar panels for heating, and water treatment management.

Transparency and Transportation
Hans also feels that transparency is crucial, offering back of the house sustainability tours for guests.
"Any guest can go anywhere in the hotel. We have nothing to hide, not our water treatment plan, nor our employee sleeping and eating areas, our laundry or maintenance area, or recycling area," he says. "So, we invite our guests to go on a back of the house tour, so they understand what it takes to be sustainable."  The tour has proved extremely popular with guests.
"People are just really blown away, they make their suggestions and comments, and often get inspired to be more sustainable in their own way," he says.
Part of his motivation for joining the CFTR was to learn more about transportation and how people arrive at their destinations, which he believes is the major issue facing the travel and tourism sector. "We are in an industry that depends on people flying in from different parts of the world. How can we still be sustainable?" he asks.
"I know that we make a really positive impact here in the communities and with nature with our tourism model, but still people are flying in from the States, from Europe and obviously leaving a big carbon footprint. What is it that we can do differently to make this sustainable? I think that's our big challenge, our big challenge for the next year."
This article was first published in eXist, the Climate Friendly Travel Bulletin, and republished with permission from SUNx Malta.
Mark Bibby Jackson
Before setting up Travel Begins at 40, Mark was the publisher of AsiaLIFE Cambodia and a freelance travel writer. When he is not packing and unpacking his travelling bag, Mark writes novels, including To Cook A Spider and Peppered Justice. He loves walking, eating, beer, isolation and arthouse movies, as well as talking to strangers on planes, buses and trains.