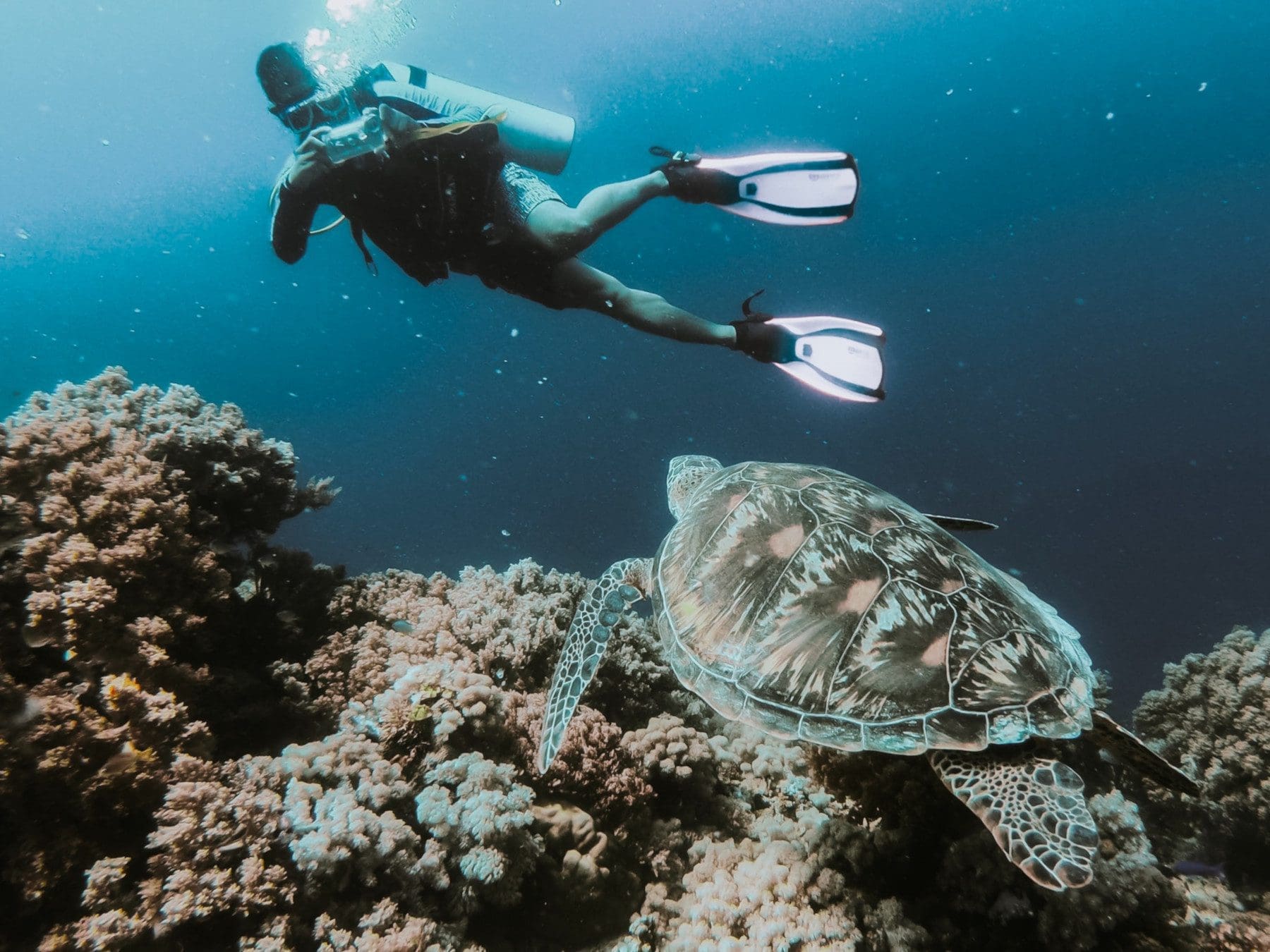 Top Diving Spots Around the Islands of Malta and Gozo
Travel Begins at 40 Editor
Posted on 1st Nov 2022
Gozo and Malta have routinely been listed as top diving destinations. This is because there are very few other countries that have such clean and clear water as the islands do. The high visibility plus the warm water temperatures make diving here a great experience. Before you start diving in Malta and Gozo, though, you need to know the best places to dive.
Um El Faroud Tanker, Malta
The Um El Faroud tanker was sunk in 1996 to a depth of about 35 metres and now serves as an artificial reef. It is located in the south of Malta and has been recognized as one of the best dive sites and wrecks in Malta. It has a lot of marine life and a lot of places to explore. It also has lots of penetration areas for trained divers.
The conditions around the wreck can be difficult for new divers so it would be best to only attempt this dive with an experienced local diver.
Santa Maria Caves
These caves are located to the north of Comino. The fascinating cave systems you find here are what make it one of the most popular dive sites in Malta.
The Santa Maria cave system consists of 10 caves, each different and with its own beauty. Some of these caves have large underwater tunnels that one can swim through, some have great swim throughs, while others provide a great view of the water through their openings.
These caves are shallow, so they are great for beginner divers and snorkelers. If you are thinking of diving here but do not know how, you can learn at the Ritual Dive Centre. Ritual Dive have classes for swimmers of different abilities, from entry-level to pro divers. They also have classes for non-divers who would like to learn what to do in an emergency.
The Santa Marina caves are rich in marine life. You can see eels, mullets, damselfish, morays, spiny lobsters, and other marine life depending on when you visit and where you dive.
Numerous divers visit these caves throughout the year so it would be best to arrive early if you would like to avoid the crowds.

P29 Dive in Cirkewwa
Cirkewwa is already interesting in itself, providing different dive sites depending on training, skill, and what a diver is interested in seeing. The P29 wreck is one of these attractions – it is a German minesweeper that was sunk in 2007.
This dive site is popular with both local and visiting divers and can be explored by divers with lots of experience.
To enhance your experience, you can also visit the Rozi wreck. This wreck is on the way to the P29 and has better marine life than the latter wreck. There is a lot of fish and fauna on it for those interested in marine biology.
The P29 has amazing swim throughs, although you should only explore the deeper areas if you have experience diving in such spaces. The wreck also has lots of light and usually good visibility which makes it easier to dive and more fun for those who get to it. There are other dive sites on the way to it so you could make your trip better by diving two or even more wrecks before getting to the P29.
The Blue Hole
The Blue Hole is located in Dwejra and it used to be the iconic Azure Window. The window collapsed during a storm and some people say it looks better now with the exposed rocks. It starts as an inland pool that leads to a large crevice that opens into the sea.
The Blue Hole would lead you to sea if you looked through it, and you can still do this now but without the arch above you. The area has a lot of marine life including schools of moray eel, parrot fish, bream, octopus, lobster, and many others.
The Madonna Statue in Cirkewwa
The Madonna statue is located in Northern Malta and is a very popular dive site. It offers a great experience for open water divers as well as experienced ones. The Madonna statue was placed in the sea by locals and it starts at the shore and tapers off at a plateau in the sea.
Conclusion
Malta and Gozo are great holiday destinations because they have a lot to see and do. One especially great thing to do is to go diving. There are lots of sites for this, with new divers having the option of enrolling in a class before taking their first plunge.
Travel Begins at 40 Editor
Travel articles, news, special offers, festivals and events from the Travel Begins at 40 Editorial team and our global network of travel industry contributors.