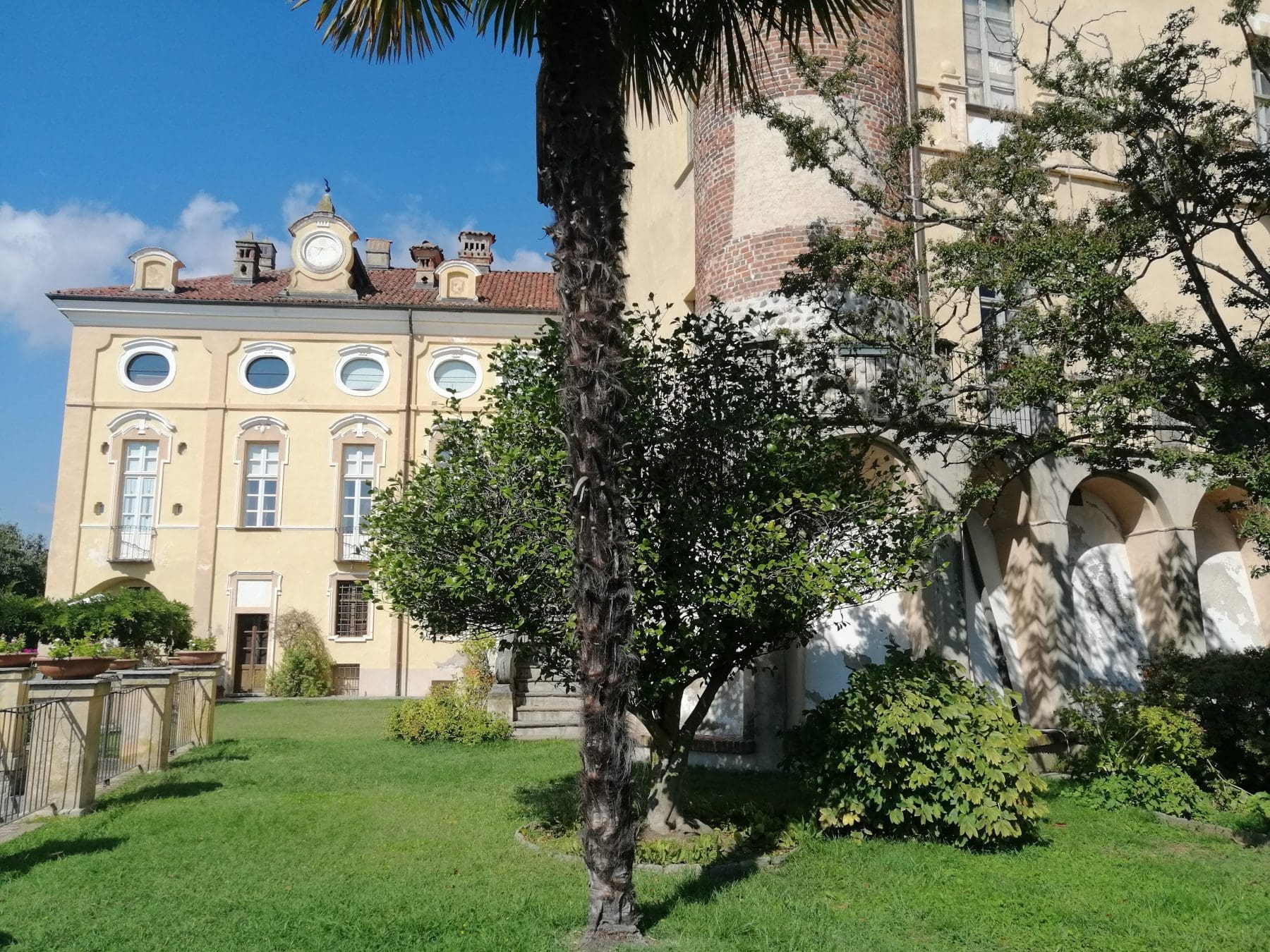 Wine-tasting in Italy's Piedmont Region
Marion Ainge
Posted on 3rd Nov 2022
Marion Ainge takes an intoxicating wine tour and recalls a teenage romance while visiting Italy's Piedmont region.

In Italy's Piedmont region, I'm introduced to 'Jesus'.
During the bi-annual Easter Passion production in Italy's Piedmont region, joint vineyard owner, Andrea Ioppa, 36, plays the part of Jesus Christ. Around 100 locals re-enact the Biblical story from the Last Supper to the Resurrection, at various stations around the town of Romagnano Sesia, Novara.
The Cantina Ioppa winery, located in the foothills of the Italian Alps, has a stunning view of rolling vineyards and dates back to 1852. Now it's run by the 7th generation who uphold the enviable reputation and highest standards of wine production which follows the viticulture model designed by architect Alessandro Antonelli. About 400,000 bottles of wine, which include Ghemme and Colline Novarese, are produced annually.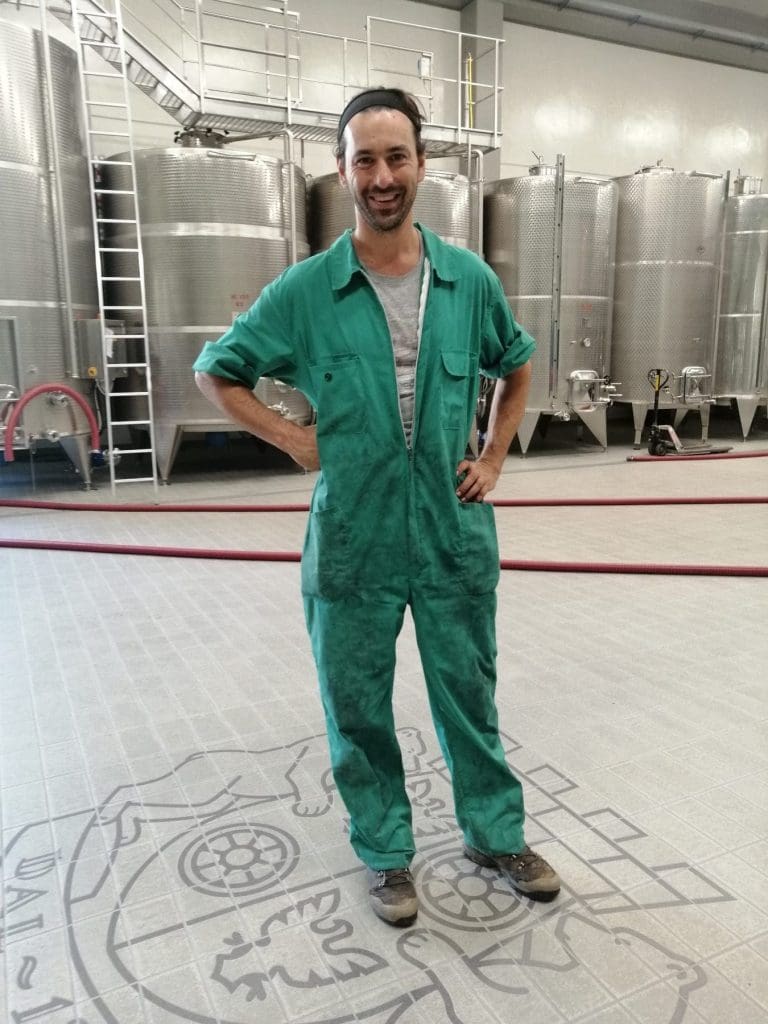 In the regional dialect, I Dofi Mati translates as two friends. Business partners, Valentina and Sara's dream became a passion when they cleared and revived an old vineyard in Alto Piedmont to cultivate and replant the area's native vines. Today, their winery is one of the most respected in the region.
It's harvest time and under the hot sun I cut bunches of plump black grapes from the vine. Their Colline Novarese Nebbiolo Trama DOC is divine. The two friends' energy and ambition is taking them further. We sample their superb platter of fresh, cured meats and cheese. These, and other products, such as truffles, pasta, bread, nougat, praline, honey and more are available to buy. Future plans include a B&B facility.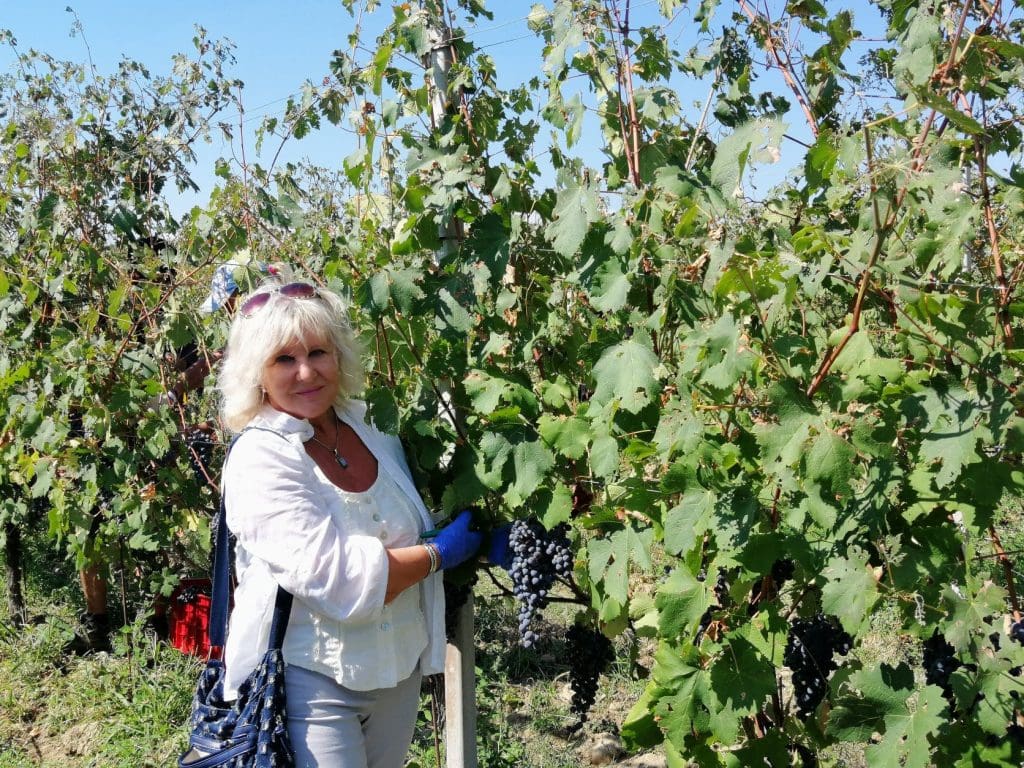 Piedmont, or Piemonte, is one of the most important wine-growing regions in Italy and the world. Much of this region's wine has its own character as many of the local grapes are not grown in other parts of the country.
Piemonte is known for its wines, truffles, mountains with ski resorts in the west and north, and the city of Turin. It boasts impressive landscapes, extraordinary beauty and outstanding food and wine. A total of 18 wines have a DOGC (guaranteed quality) classification and 41 have a DOC (controlled quality) label. Piedmont received a Lonely Planet's Best in Travel Guide 2019 in the 'must visit' region in the world category.
This area is not far from Liguria in the Italian Riviera, which has a small place in my heart. I was 16 and on holiday in Laigueglia with my sister and parents when I met a boy called Rino Alesi. We wrote to each other for a while.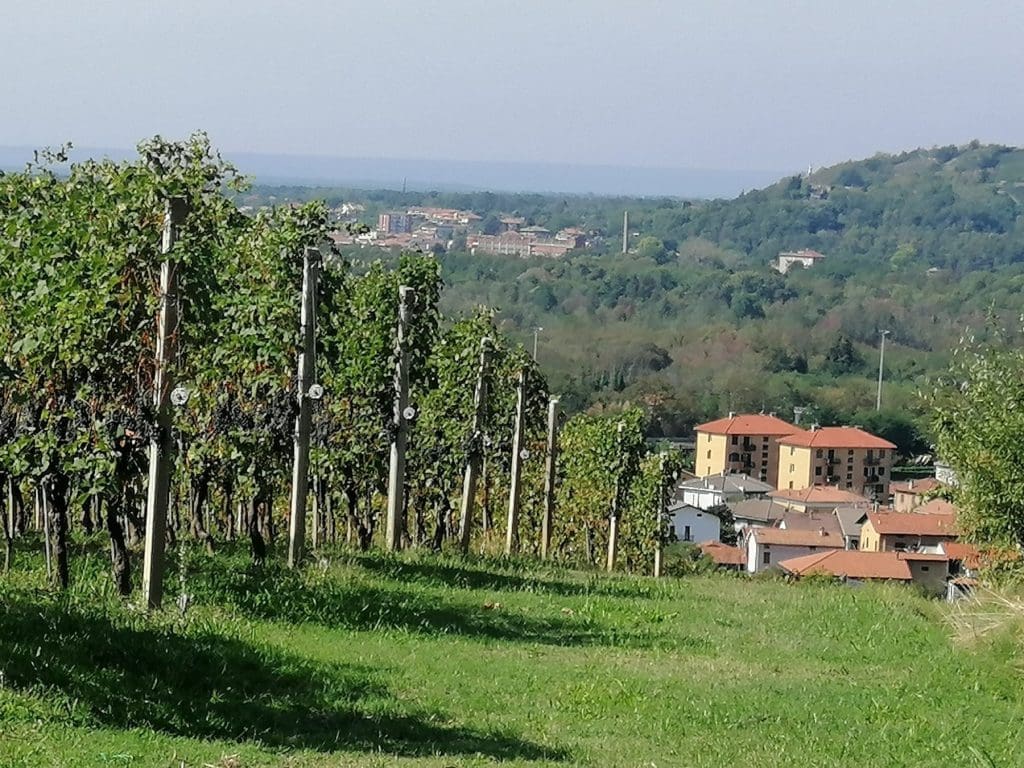 Within the beautifully-restored 19th century Villa Caccia, the Museum of Ethnography has a focus on the past agricultureal culture and traditions of the Novara hills, mainly related to wine production and everyday life.
There's a 17th century wine press, considered to be similar to those used in Roman times. Regular wine-tasting events are held here. In the old schoolroom there are old, twin-linked, wooden desks with inkwells. Written in chalk on the blackboard are the words: 'Impariamo la bella scrittura' – Let's learn beautiful writing or let's learn to write beautifully. Not easy using a 'dip in' nib pen. I spot a bamboo cane positioned against a wall.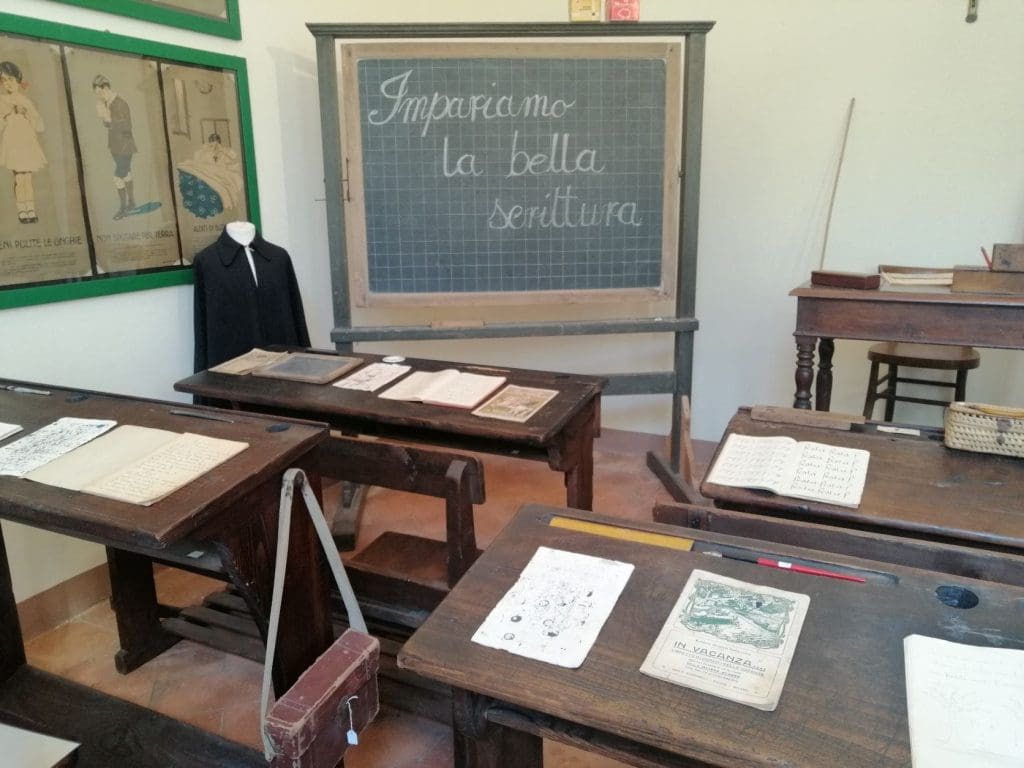 Visits to two castles owned by wine-producing families are on our itinerary. The Castello di Castellengo on the hills of Biella has produced exquisite wines from the surrounding vineyards for centuries. Alessandro and Magda Ciccioni re-established a historial property now called Centovigne, 100 vineyards, in northern Piedmont.
The 18th century wine cellars feature concrete tanks and large oak barrels to age and elevate their wines. Built in 1839, Castello di Montecavallo is the private residence with Italian garden and chapel of Tomaso and Martina Incise della Rocchetta.
Tomaso says: 'For us, making wine means respecting and preserving what surrounds us and what has been handed down to us. In addition to the organic management of all the vineyards, we implement the care of the woods surrounding the vineyards as well as supporting beekeeping in the vineyards and the recovery of old vineyards and terraces'.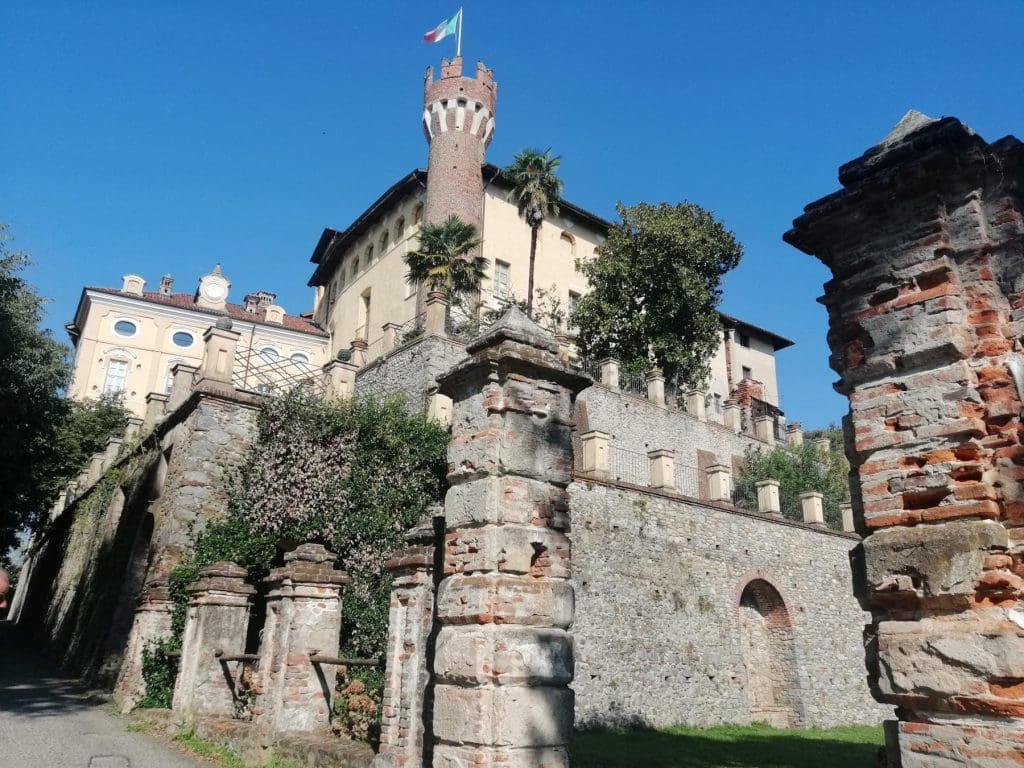 Italians are well known for their hospitality and we experience this during our stay at agriturismo La Capuccina in Cureggio, where goats, ducks, hens and geese are residents.
There is also a thriving vegetable garden. Slow Food with beauty and quality is the key here where 'cooking is a mission rather than a job'. The stunning converted farmhouse is furnished in a tastefully modern, comfortable style. We're invited to help the chef make our zabajone dessert which is delicious. We also have a brief stay at the stunning Hotel Marina and enjoy an excellent dinner with incredible views at a table overlooking Lake Viverone.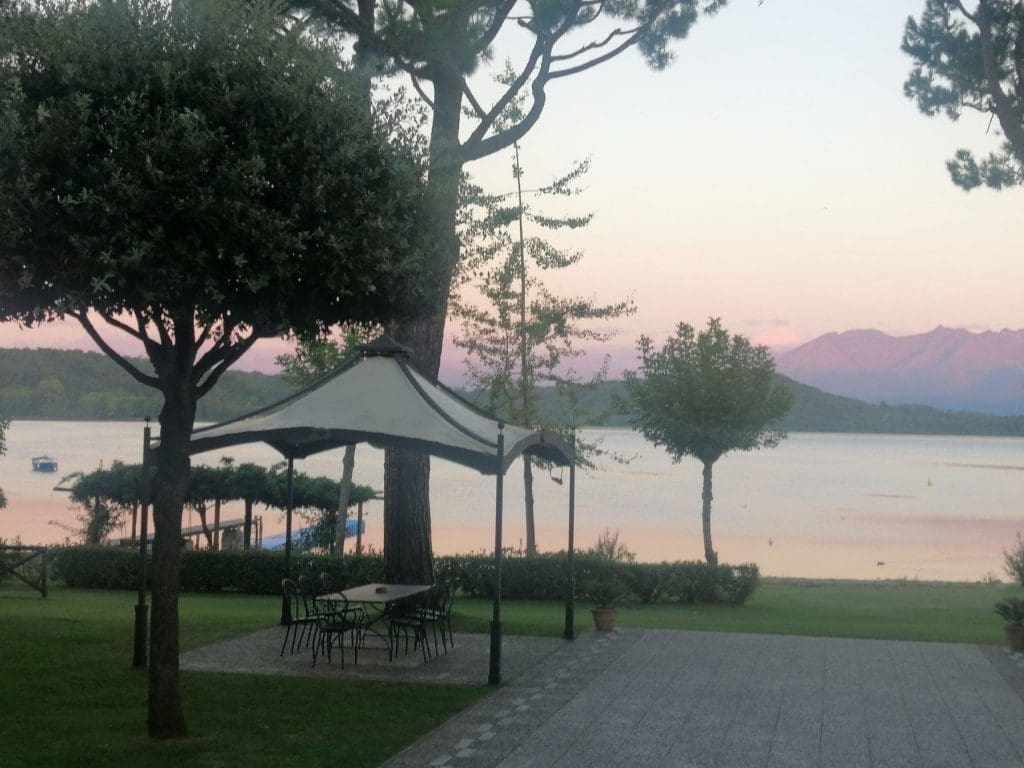 If an eaterie is popular with the locals it's a sure sign that the food is good. To open their trattoria, the family Trattoria D'Oria renovated a 14th century building in front of the walls of the Medieval Ricetto di Candelo. Their pledge is to serve traditional Piedmontese and Italian regional cuisine using only seasonal produce. We eat a splendid lunch in in the walled, shaded courtyard.
Trattoria D'Oria

I won't forget D'Oria's guideline 'Strawberries in December? Never!'
---
For More information on Things To Do in Piedmont
Visit the tourism website.
Marion Ainge
Independent and ready to go! North West UK-based travel journalist (former newspaper women's editor/columnist) loves life and new adventures.