5 Wonderful Festivals of Lights Not to Be Missed
Johan Smits
Posted on 9th Dec 2022
The symbolic power of light has always played a powerful role in the world's many cultural and religious traditions. But apart from their traditional significance, festivals of lights are also great for their aesthetic and photogenic qualities, or just plain good fun.
From India and Israel via Japan to Taiwan and Thailand, here is our round-up of five wonderful festivals of lights around the world that you shouldn't miss.
The Winter Light Festival held each year inside the Nabana no Sato botanical garden in Japan's Mie prefecture, is considered as the biggest and most popular one of the entire country. Spread out over several months, here you can revel in millions of LED lamps covering the park with a blanket of colourful lights, from magical light tunnels stretching to 200 metres in length, and spectacular animated light shows with nature-inspired themes, to the five-metre-wide river of lights over the park's pond.
All of this can be enjoyed amidst the sweet scent of flowers all around, while an on-site onsen or Japanese hot spring, local restaurants and a Japanese beer garden will re-invigorate you should your feet start complaining. The best of it is that the millions of lights are all powered by solar energy panels across the park, making this lights extravaganza also a green one.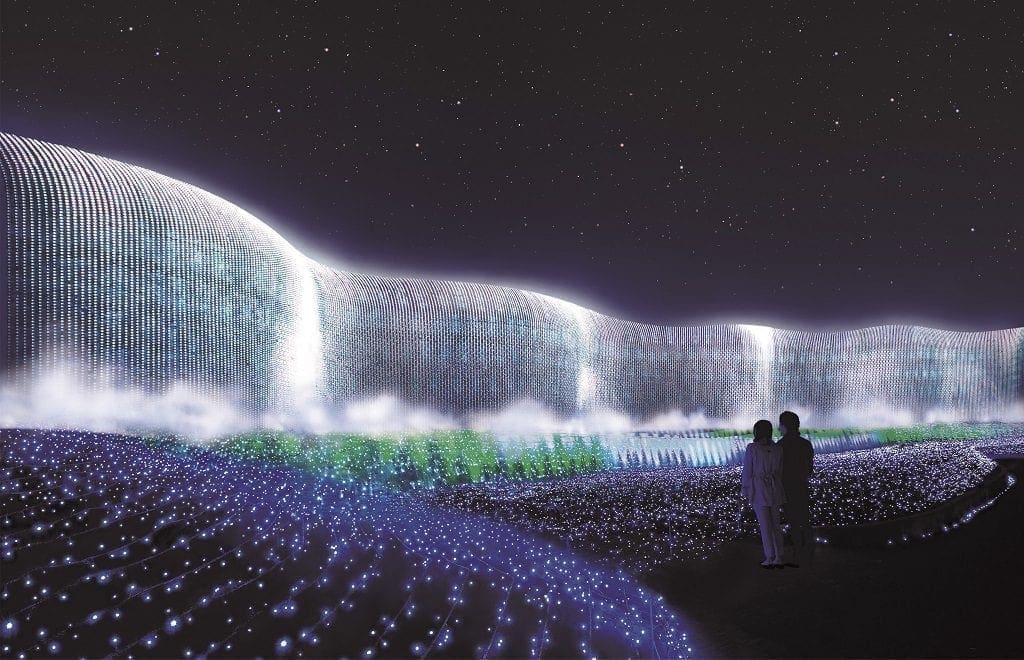 Diwali, India's biggest festival, celebrates the victory of good over evil with countless lit candles and small oil lamps made of clay gracing window sills of houses and in the streets. During what is the country's most anticipated holiday, markets and shops are buzzing with activity, people dress up in their best, exchange gifts and participate in prayer rituals, and fireworks can be seen everywhere.
Some of the best places in India to experience Diwali include the city of Jaipur in north India's Rajasthan, in the Bengal city of Kolkata in the east, in Amritsar in the northwest where the famous Golden Temple is located, and in the west in Gujarat for a more rural Diwali experience. But the Diwali Festival of Light is also celebrated in other countries with Hindu communities, most notably in Nepal, Singapore and Sri Lanka, amongst many others, so take your pick.
The Thai festivals of lights Loy Krathong and Yi Peng, which happen at the same time and both revolve around small candle lights, are the kingdom's most beautiful and enchanting events for locals and visitors alike. While during Loy Krathong thousands of flowers and small, lit candles peacefully drift down waterways on little floats – together with the participant's anger and bad luck, it is believed – the beguiling paper sky lanterns of Yi Peng slowly drift towards the heavens by the thousands carrying inside a little candle.
The Thai festivals of lights mark the end of the rainy season and are seen as an opportunity to make merit. During the three days of Loy Krathong and Yi Peng, the Thai kingdom also comes alive with plenty of beauty pageants, music concerts and contests for the most graceful krathong float and paper lantern.  Thailand's northern city of Chiang Mai is a particularly popular place to witness the Yi Peng lanterns gracing its skies, while the Historical Sukothai Park in central Thailand makes for an extra special background to light the candle of your krathong float to the tune of the traditional music, dance and drama performances that take place.
Hanukkah Festival of Lights, Israel and other countries:

December 18

 – 

December 26, 2022
The Hanukkah Festival of Lights (also known as Chanukah) is one of the most beautiful and popular holidays in the Jewish calendar and celebrated all over the world by Jews and non-Jews alike. Referring to a miracle that is said to have taken place over 2,000 years ago, Hanukkah is as much a festival of lights as of hope and liberation. Not dissimilar to Diwali, lots of lit candles decorate houses and streets on a special eight-armed candelabrum called Hanukkiah. Over eight consecutive days, a new candle is lit every night, while other Hanukkah traditions include the preparation and eating of special oil-fried food delicacies such as latkes (fried cheese or potato pancakes), jelly-filled doughnuts and more. Children spin tops during the game of dreidel and receive golden foil-wrapped chocolate coins called gelt.
While there are Hanukkah celebrations all over the world, from New York to Budapest and China to Ethiopia, the best place to participate in Hanukkah is in Israel. The Old City of Jerusalem turns magical with thousands of flickering lights at night, while elsewhere you can indulge in Hanukkah live music concerts, beach parties, theatre and comedy, or try out the special Hanukkah menus in restaurants.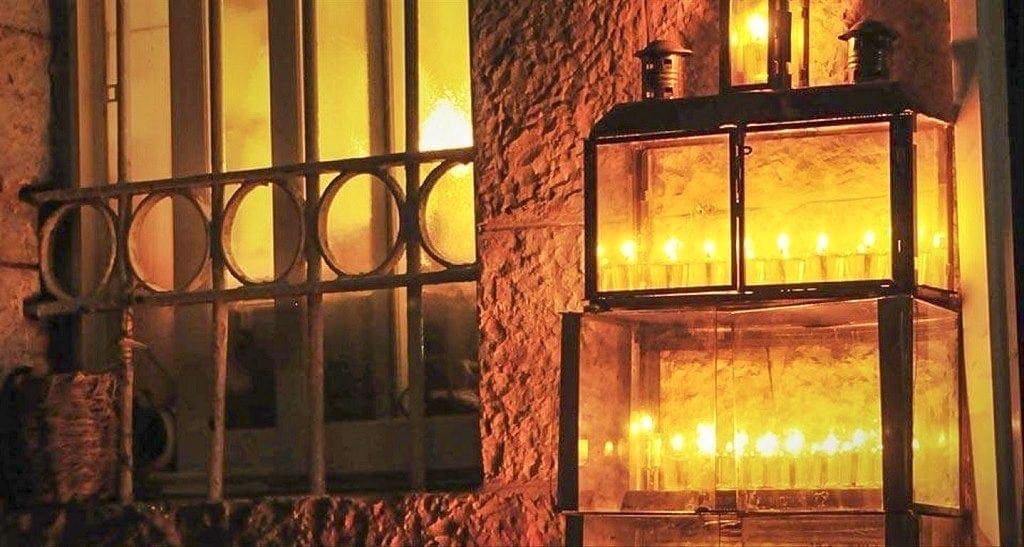 If you missed the Thai sky lanterns of Yi Peng, then head to the Taiwanese village of Shifeng in February for the annual Pingxi Sky Lantern Festival. This small hillside town located in the north of the island is where almost 100,000 visitors descend to participate in the mass releases of rice paper lanterns whose glowing lights fill the nocturnal sky above Shifeng. Elected by Discovery Channel a few years ago as one of the best festivals on the planet, the practice is believed to date back some 1,800 years as a way for Zhuge Lian, a historical statesman and military leader, to send signals to his troops.
Today it is not military messages but people's names and wishes that are written on the lanterns before they ascend into the skies. With an estimated 100,000 to 200,000 lanterns being released, there's also a growing awareness about its environmental impact. Nowadays most lanterns are biodegradable while a cleanup operation after the festival ensures little is left. So, now you can send your own clean text message to the gods.
---
Accommodation in and flights to festivals of lights destinations
If you are looking to book a flight to any of the above destinations, or hotels, enter your dates in our flight and hotel comparison engine to search hundreds of sites for the best deals:
---
Head image: lanterns at the Pingxi Sky Lantern Festival in Taiwan / Titlebar background image: Nabana no Sato park in Japan.
Johan Smits
Freelance writer, translator, web content developer, author of the novel Phnom Penh Express and Tommy, a short story. Loves trying out local brews, avoids noise. Chronically indecisive about where to lay down his hat. Shortlisted AITO Travel Writer of the Year 2018.