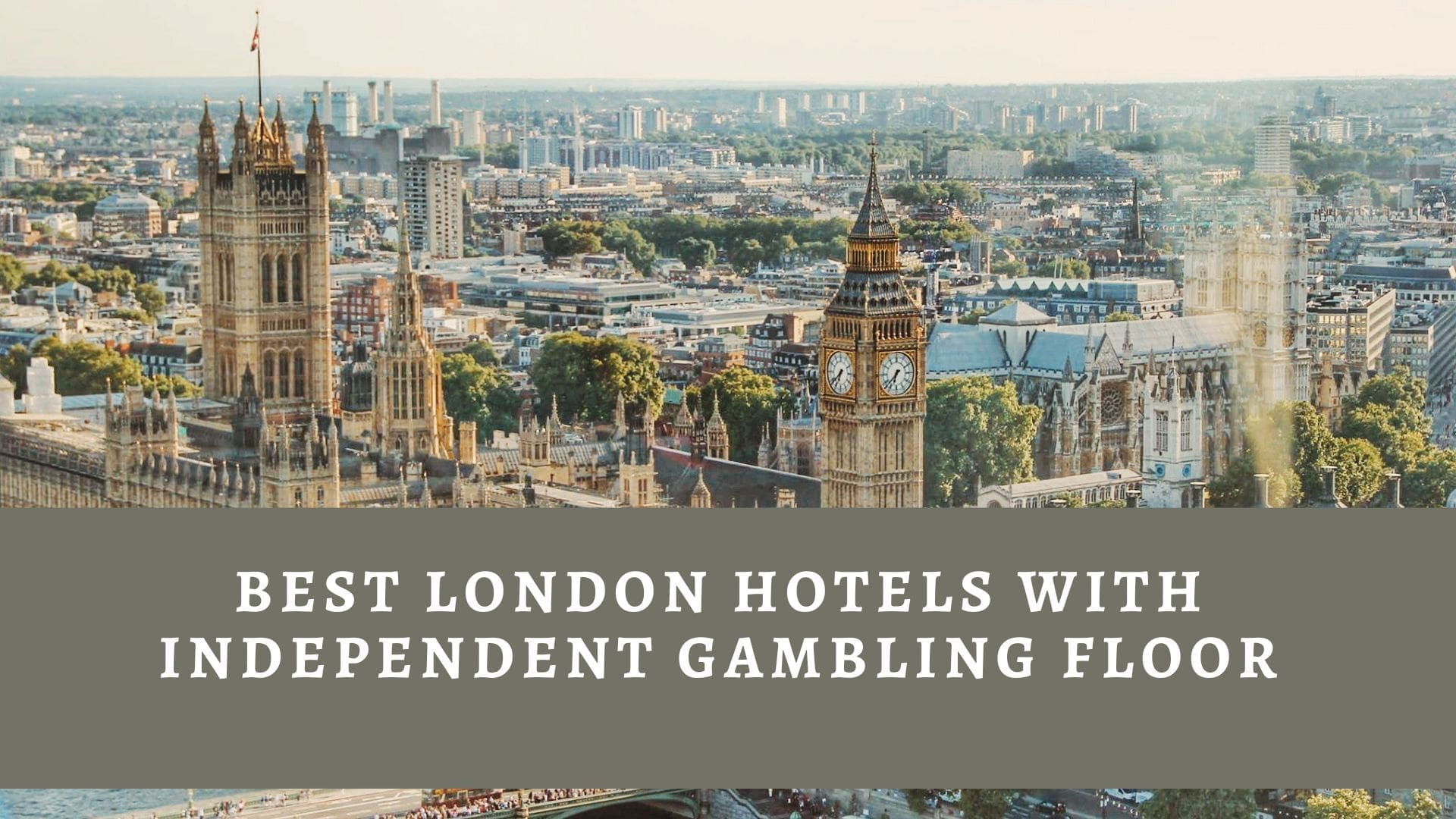 Best London Hotels With Independent Gambling Floor
Travel Begins at 40 Editor
Posted on 22nd Dec 2022
If you ever visit London you will want to stay at a hotel. If you stay at one, you will want to bet or place a bet on some independent casino game. Can you, do it? First of all, yes, you can do it. But, not all hotels in the city have an independent gambling floor. Most don't. 
Independent gambling floors are like a real standalone casino where you can play what you want and expect a great experience. Obviously, there are many independent brands where you can play online, but it is not always an option. Luckily there are a few of them who do have this option and it is better than you may think. Some people have been coming from all parts of the country or even other countries to stay at these hotels and gamble. You will see why in a moment.
The Ritz London
This has to be one of the best-known hotels in the world and in London. It is located in Piccadilly and it is an impressive building that is loaded and based on luxury, elegance and so much more. Many tourists like to stay here because they want to enjoy all the British architecture, décor and so much more. Thanks to all of this and the fact the hotel is one of the most elegant hotels in the city you will want to come here and enjoy it. 
When it comes to gambling you have more options than you may believe. The hotel will offer you services of this kind that are available 24/7. You can place bets on roulette, blackjack, Punto Banco and so much more. The gambling section here is not massive. This is not a casino but it is decent for most gamblers. Yes, you can come and gamble here at any given moment. You will have fun and you can win big time. 

The Sheraton Park Tower Hotel
The Sheraton Park Tower Hotel as you may know in Knightsbridge is a hotel you will like and want to visit. You can get traditional tea here and you can even find traditional meals which make the whole place more appealing to certain people. Then we have the view which is spectacular for lack of a better word. 
The hotel is close to G Casino, Napoleons Casino, and a few more. There you can find all the classic, traditional modern, and appealing casino games you will want to play. These games have been ideal for players who want to play for a long period of time and who want to enjoy the game. 
The London Hilton
The London Hilton is in Park Lane and it is another elegant hotel that will help you have fun and enjoy luxury. This particular hotel is more traditional and paired with new things and accommodations so that you can enjoy it more. Worth noticing, Hilton is also an excellent place when you travel to Leeds and want to visit all the great places in the city. We can see the traditional element if we look at the casino section of the hotel. There are traditional games here only so you shouldn't expect modern casino games like in online casinos or etc. But you can still play poker, roulette, blackjack, and more. 
May Fair Hotel
It is located in Mayfair and it is oneian marble all over the hotel and you can see some interesting colours. All of this is available to the people at any given m of those places we simply must include in the list. The hotel is modern, elegant, and stylish. You can see Italoment. We would like to add that the hotel is very popular and one of the most appealing in London. It is worth your time.
Now you will want to gamble while staying here. Yes, you can do it. The hotel is also home to a real Palm Beach Casino. Here you can find classic table games and so much more. It is a real casino after all, so all gambling options you can imagine are available already. Keep in mind that elegance is present in the casino as well so you may want to dress nice. 
The W Hotel
The W Hotel is located in Leicester Square and it is a bit different from all others on this list. The hotel is focused on younger people or people who want to enjoy the nightlife and have some fun. It is a chic hotel that has been well-known and popular across the world. We liked the rooms, the décor and so much more. 
The hotel is also in an area where you can find plenty of casinos. For instance, you can enjoy The Empire, G Casino, and also Napoleon's Casino. All of these are impressive casinos that will help you play any game you like. Roulette, baccarat, and blackjack are just some of the examples we can give you here. 
The Final Word
In London, you can stay in many hotels that have a gambling floor. If it matches your lifestyle, there you can have fun, play the game you want and win. Most popular games like bingo or poker are available there, so you will find what you are looking for. This is just the tip of the iceberg. You have countless hotels and each one will offer you the game you like so be free to check it out. It is important to add that all of these games are fair and regulated. 
Travel Begins at 40 Editor
Travel articles, news, special offers, festivals and events from the Travel Begins at 40 Editorial team and our global network of travel industry contributors.