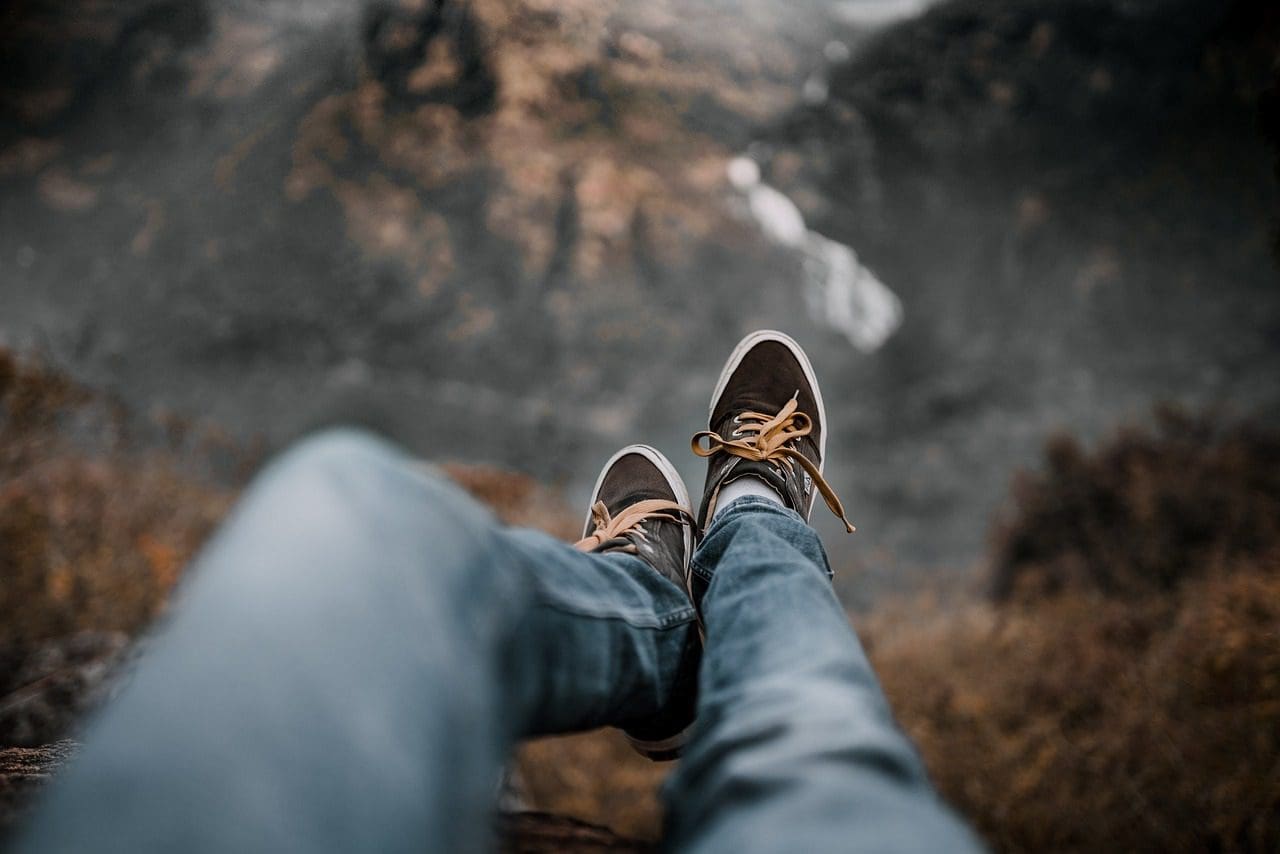 Buying Shoes When Traveling
Travel Begins at 40 Editor
Posted on 29th Dec 2022
If you do not have "regular" width feet size, trying to buy shoes when traveling internationally … well, if you actually do suceed in finding a properly fitting pair of shoes, you will feel a greater high than you would probably feel after winning the a mega jackpot playing a casino jackpot game.
What are the different feel measurement systems?
The Ritz Stick (1913) was the first foot measurement system in the US. It was a simple stick that measured the length of the foot.Although current versions do have width measurements, I do not know how much they are used. Ritz Stick uses US feet measurement sizes.
The United States uses a system called the Brannock Device (1925). This is a device that measures the length of the foot.  Most inexpensive feet measuring devices, the foot measurement stops there. But the Bannock Device also measures the width of the foot (the widest part of the foot), and the position where the foot bends (if you stand on the pippy toes, that area). The bend area is important, because it is where the shoe is supposed to bend, and it is from that location, where the arch foot support is located.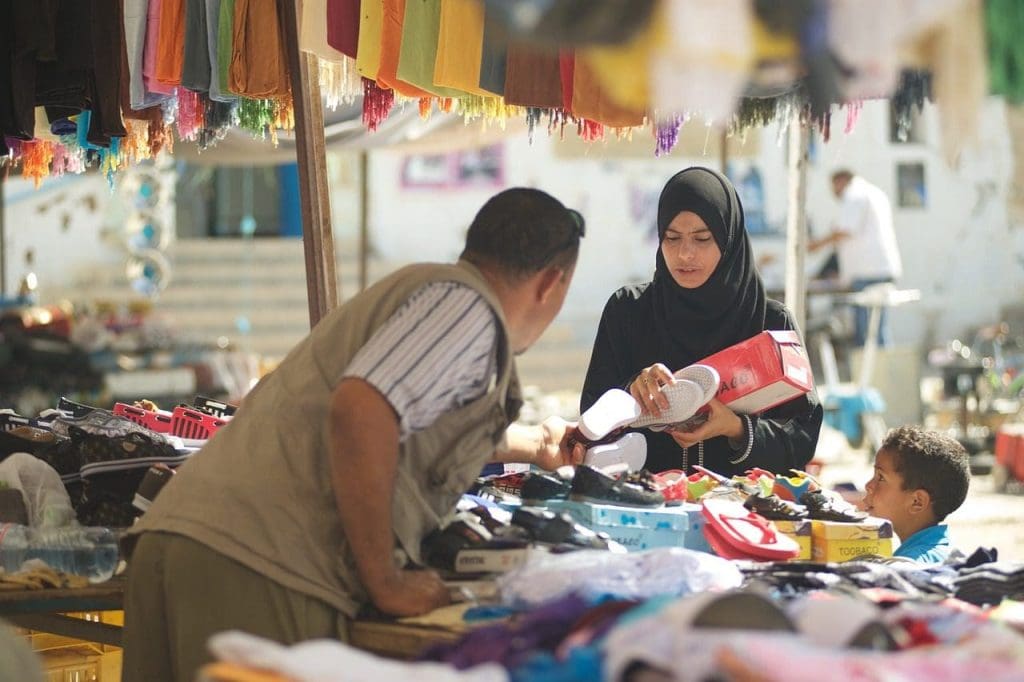 The Ritz Stick costs around $16 per device, while a Brannock Device costs around $80 for adults and $65 for children. If your foot measurement in width is "regular" and the bend measurement is the same as your length, then the you should be fine with the Ritz Stick. If not, then you need the Brannock Device.
Both the Ritz Stick and the Brannock Device use measurements of 1/3 of an inch for each foot size measurement.
The UK system goes back to 1688. "The size of a shoe [sic] is the measure of its length which is in Children divided into 13 parts; and in Men and Women into 15 parts; the first of these being five inches long before it is taken for a size; what the shoe exceeds that length, every fourth part of an inch is taken for a size 1,2,3 and so forwards to 12 which is called the Boys or Girls thirteens, or the short thirteens, and contains in length 8 inches and a quarter, from which measure of 8 inches and a quarter the Size of Men and Women, called the long size or Man's size begins at 1,2,3 etc. to the number 15, each size being the fourth part of an inch as aforesaid, so that a Shoe of the long fifteens is in length 12 inches just."
The most important fact to from that quote is that shoe sizes in the UK increment up from 1/4 of an inch, not 1/3 of the inch. But to make things even more confusing, some shoe makers used 1/4″ as the size increment while others used 1/3″ as size increments.
Half sizes
Originally there were only full shoe sizes, but then around 1887, half shoe sizes started to appear.
Shoe widths
Shoe widths did not start to get popularity until the 1920s, around the time that the Brannock Device was first researched and it hit the market.
EU shoe sizes and metric system
The EU shoe size is 2/3 of a CM, but 2/3 of a CM is not the same as 1/3 of an inch.
In the 18th century, each nation had its own system of feet measurement. So your shoe size in France was not the same as your shoe size in Germany. And you thought that international shoe shopping in 2022 is a pain in the you know what.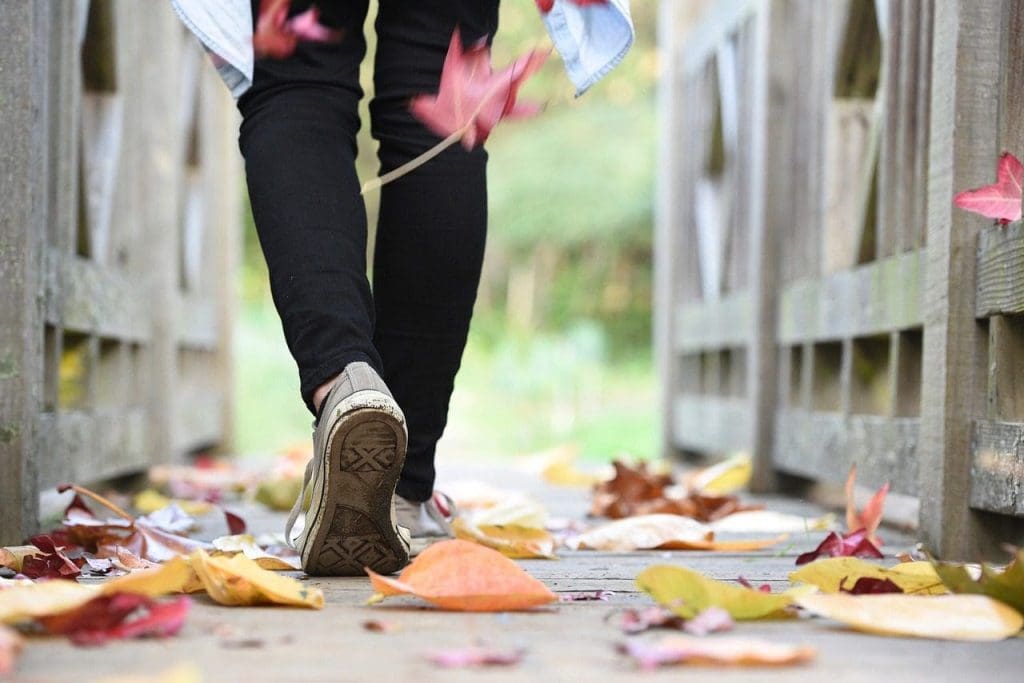 The metric system was adopted around the end of the French Revolution, 1799. The metric system was officially adopted in France a few years later.
But the EU system is also a weird system. It is 2/3 of a CM which is a weird measurement for a "regular person". There is no "after size 13, going down to 1 again", but it is not a straight metric measurement either. A UK size 8 equals an EU 42.
Mondopoint System
In the 1970s, the mondopoint system was developed. But that was 50 years ago, and EU still uses the EU system, UK still uses the UK system, and the US still uses the US system.
The Mondopoint system is used in China, Japan, other parts of Asia, and Russia. It is based on the metric system, but the foot length is in mm. So a UK size 9 equals a Mondopoint 270, but it may also be called a Mondopoint 27.
From a table from the Brannock Device website (conversion table), Mondopoint for adults, 27 CM foot length equals Mondopoint 27 CM. But then there is youth Mondopoint where 23 CM equals approximately Mondopoint Jr 21 3/4. Then is also "performance fit" and "comfort fit".
CM measurements
In order to "help" with these measurements, companies have started to list CM measurements on their shoes.  But that system has its "problems". What is "23 CM"?
Your foot length is 23 cm
Adding onto your foot length for "wiggle room"
Adding onto your foot length for "growing room"
So even though we all agree that when you take any CM measuring device and measure out 23 CM, we all get the same CM measurement, this is not true for a shoe measurement. If one shoe company indicates 23 CM as the actual foot length size, but another indicates that it is foot length plus wiggle room or growing room, then two different shoes that both say that they are 23 CM may or may not be "exactly the same size".
Not to mention that none of this takes into account foot width and/or arch length (where the foot bends).
What is my foot measurement?
If you only need to measure your foot length (part of the 80% of the world population that has "regular" feet), any foot measuring device will work. But I would recommend finding your foot measurement in CM. It is a measurement that "everybody" understands and for the most part is consistent. For $8 you can buy 36 paper rulers that measure up to 45 CM, and since it is paper, you can write on them. These are the ones that are made of paper and have other learning info like ABCs, times tables, shapes, etc.
You measure the foot to half a CM, and add on 1 cm for "wiggle room / growing room".
If you are part of the 20% of the population that needs to know their foot width and/or arch length (where the foot bends), you should actually invest in a Brannock device. It is an expensive investment, but foot shape in genetics, so if you have non-standard foot sizes, your children are most likely also going to have non-standard foot sizes.
The Brannock Device comes in several different versions:
Men's Brannock Device, made of metal (US Adult Men)
Women's Brannock Device , made of metal (US Adult Women)
Junior Brannock Device, made of metal, works a little differently than the adult version  (US Youth)
Ultra Fit Jr. Brannock Device, made of hard plastic, works like the adult version (US Youth)
Combination Brannock Device, made of metal, men and women measurement, same device (US Adult men / US Adult Women)
Euro Adult
Euro Jr. (EU Junior sizes are different than adult sizes even for the same number)
UK Adult
UK Jr. (Youth)
Mondo
CM Adult
CM Junior (youth), works like the US Junior Brannock Device.
If you are buying a measuring device for your "whole family", my personal advice is to buy the "CM Adult" for $82.95 and the "CM Junior" for $82.95. Although it should be noted that this device is NOT a linear CM measurement. You are measuring from the largest tip on the back of the ankle to the farthest tip of the biggest toe. That is most likely NOT going to be a straight line.  That is what they mean by non-linear measurement.
Then add 1/2 to 1 CM for "wiggle room" and/or "growing room".
And always remember, if you are part of the 20% of the population who do not have "regular feet", if the store you are visting does not own an official Brannock Device (or any device that can accurately measure foot width and foot arch length), just leave the store. Buying the wrong-sized shoes, because they "look good" or "high pressure sales" is not worth sore feet, especially after a long day of walking around playing tourist.
It does not matter if you are 40 or 4, your feet matter, so invest in correctly fitting shoes, no matter what country you live or are visiting in.
Travel Begins at 40 Editor
Travel articles, news, special offers, festivals and events from the Travel Begins at 40 Editorial team and our global network of travel industry contributors.