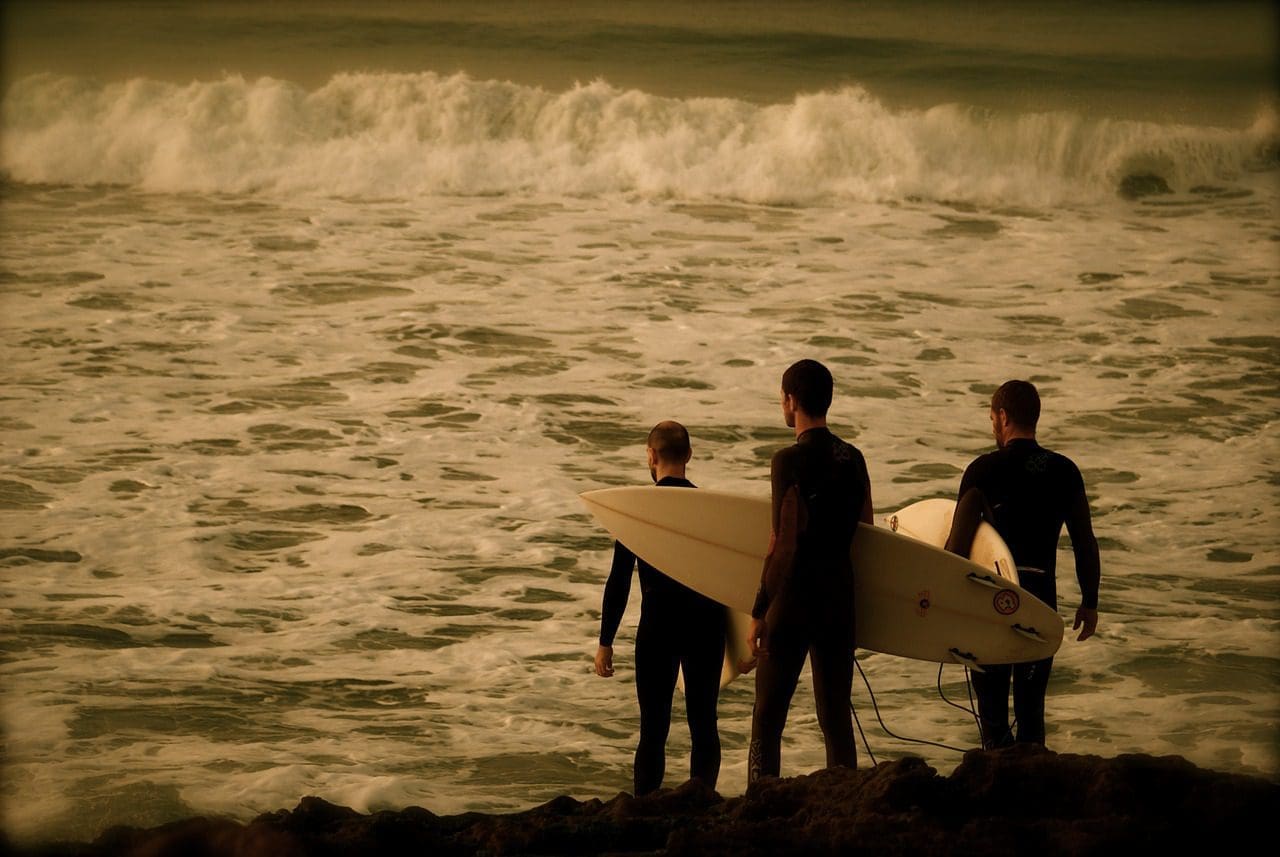 How to Plan Your Surf Trip in Morocco?
Travel Begins at 40 Editor
Posted on 9th Dec 2022
Morocco has long been a top choice for European surfers seeking to escape the cold winters and travel to places with the sun, warm water, and challenging righthand spots. From Tangier to Agadir and beyond, the Atlantic coast offers many world-class surf places for surfers.
There are rocky and sandy bottoms alternated with reef and beach breaks, providing chances for surfers of all abilities. If you're a beginner, this guide is for you. Here we'll explore different tips if you're a beginner.
When should I take a surf trip?
Morocco's ideal surfing months are September through March, with steady surf, somewhat warm water, and comfortable air temperatures. The surf from the winter storms in the North Atlantic spins northwest and reaches the reef breaks and points.
Similar weather conditions exist in spring and fall, including warmer air temperatures, less predictable surf, and fewer people. Surfers typically avoid the summer because of its flat stretches and heavier winds.
What about Transportation?
Fly into Agadir, about a 25-minute drive from Taghazout, if you're going to the Taghazout region. You'll probably have a stopover in New York if you're traveling from LAX, and you could also go to Paris or Casablanca.
Booking a flight from LAX to Paris with a reputable airline is one option to discover a less expensive round-trip ticket. Then from Paris, take Easy Jet, Ryanair, or Transavia to Agadir. You could save a few hundred bucks if you arrange things that way.
Be sure to plan enough time between your arrival and departure in Paris to account for the possibility that you will need to recheck your luggage with a separate airline. Also, you can book a budget-friendly ferry that will give you an ultimate chance to enjoy your trip.
Famous tourist Attractions: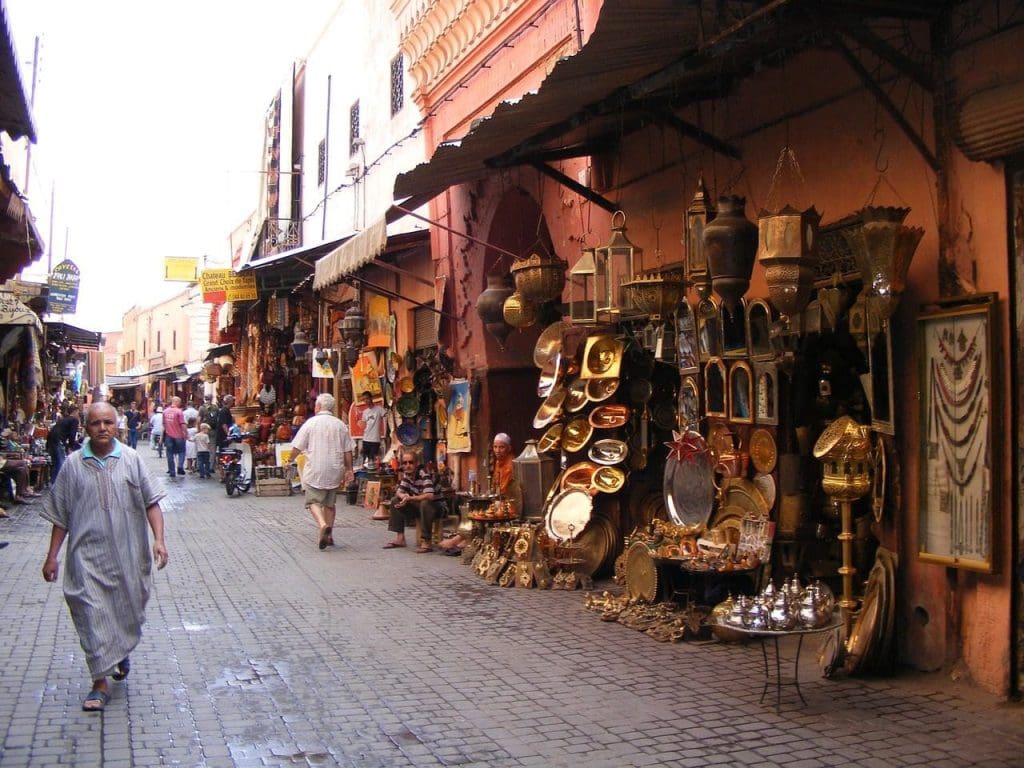 Hike the Atlas Mountains, visit Marrakesh's renowned souk, go on a camel safari to an oasis in the Sahara Desert, wander Tangier's bohemian neighborhoods, or reenact the iconic Casablanca scenes. Additionally, there are excellent conditions for kite and windsurfing, and Moroccan cuisine, which combines French and Arabic influences, is among the greatest in the world.
Some Additional information about the town:
Taghazout has always been a popular surfing destination, and the town reflects this. Initially a little fishing village, Taghazout has grown into a lively mini-town with cafés, lodgings, and stores, including ones catering to surfers.
Everyone is incredibly kind, and the atmosphere is quite relaxed and bohemian. Remember that Morocco is a Muslim nation and that you should respect their culture regardless of how different it is from your own.
While wearing beachwear in the city should be OK, women should cover their shoulders and knees if they decide to travel to a neighboring smaller hamlet.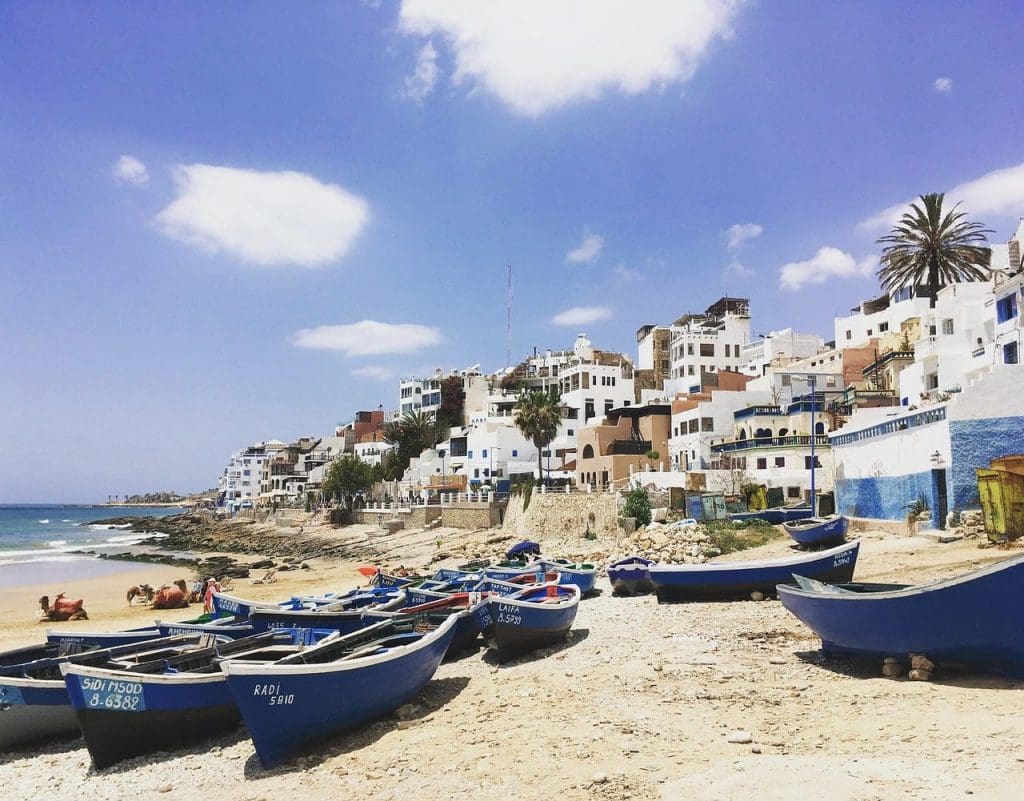 Taghazout doesn't have any ATMs either. You don't need to bring cash if you're staying at one of the Surf Maroc sites because you can charge everything to your card. But when you reach Agadir, be careful to take out the cash if you intend to use any taxis or eat at any neighborhood restaurant.
What to eat while your trip?
The main street of Taghazout is lined with fantastic restaurants. Visitors and guests can dine in the restaurant at Amouage for lunch and supper (and they also have a bar that serves deliciously crafted cocktails, a rare thing in Morocco).
L'Auberge is a well-liked restaurant that serves both Moroccan and foreign cuisine for breakfast, lunch, and supper. Moroccan cuisine is renowned for its inventive use of flavors, traditional Moroccan spices, and fresh, exotic ingredients.
The nation is bursting with flavors, from the well-known sweet mint tea and handcrafted cookies to savory soups and stews.
Travel Begins at 40 Editor
Travel articles, news, special offers, festivals and events from the Travel Begins at 40 Editorial team and our global network of travel industry contributors.