5 Japan Winter Festivals: Naked Men and Sake
Johan Smits
Posted on 24th Dec 2022
From naked men to setting off fireworks and lots of sake, here is our round up of  Japan winter festivals, ranging from the quirky to the strange.  
During what is probably Japan's largest and most popular winter light festival, over 8 million LED lights cover the Nabana no Sato flower park with a bright blanket of colourful lights. Amongst its many highlights are two light tunnels that run to over 100 metres and change colour over time, a 120-metre-long river of lights, and intricate animated light shows that depict various natural scenes, from Mount Fuji to waterfalls. The Nabana no Sato Winter Light Festival runs over several months and attracts every year thousands of local and international visitors keen to enjoy the flowers sweet flagrance while strolling through the cold winter air.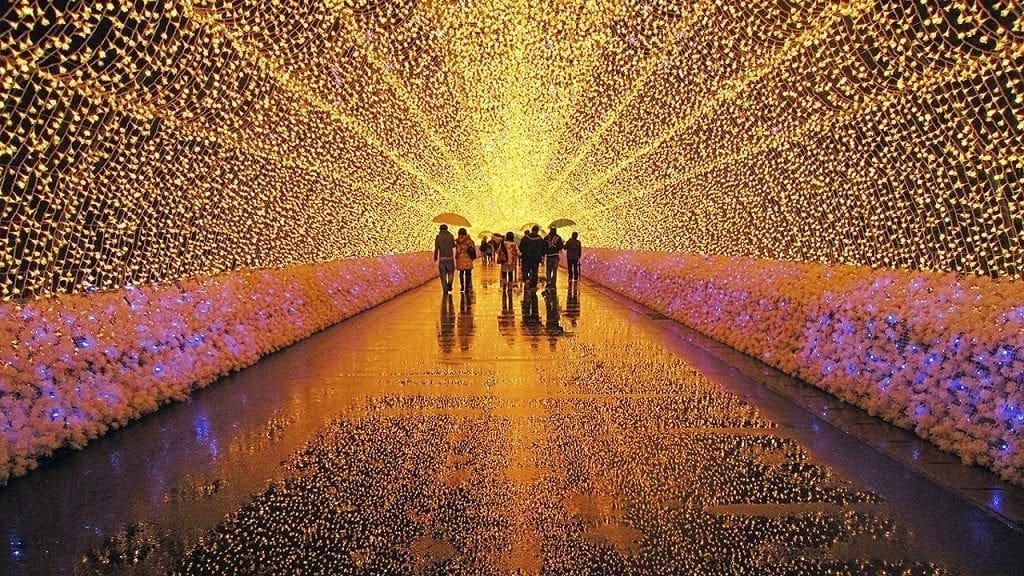 ---
---
Matsushima Oyster Festival – 5 February 2023
On the first Sunday in February, Matsushima celebrates the unusually fat and juicy oyster grown in the bay and along the Sanriku coast with the Matsushima Oyster Festival. Grilled oysters, bowls of kakinabe oyster soup, and other oyster dishes are served, and fresh seafood is sold at bargain prices for people to cook themselves. Seafood lovers can relax with friends at their own grill station, warming themselves while cooking the freshest seafood over pop-up style barbeques. Cold beer and warm sake is available, and there is also a food market selling local specialty goods as souvenirs and a variety of other fresh ocean treats.
---
If you do not fancy any of these Japan Winter Festivals, read Mark Bibby Jackson's Japan Travel: Glamping, Zip-cords and Samurai for further travel inspiration.
---
Otaru Snow Light Path Festival – 11 to 18 February 2023
The Otaru Snow Light Path Festival is held each year in the Hokkaido town in February running along side the Sapporo Snow Festival. The town of Otaru is decorated with lights and statues of snow throughout the festival. The festival has two centres Unga Kaijo and Temiyasen Kaijo, both of which are a 15-minute walk from the railway station. Locals place lanterns in their homes and shops.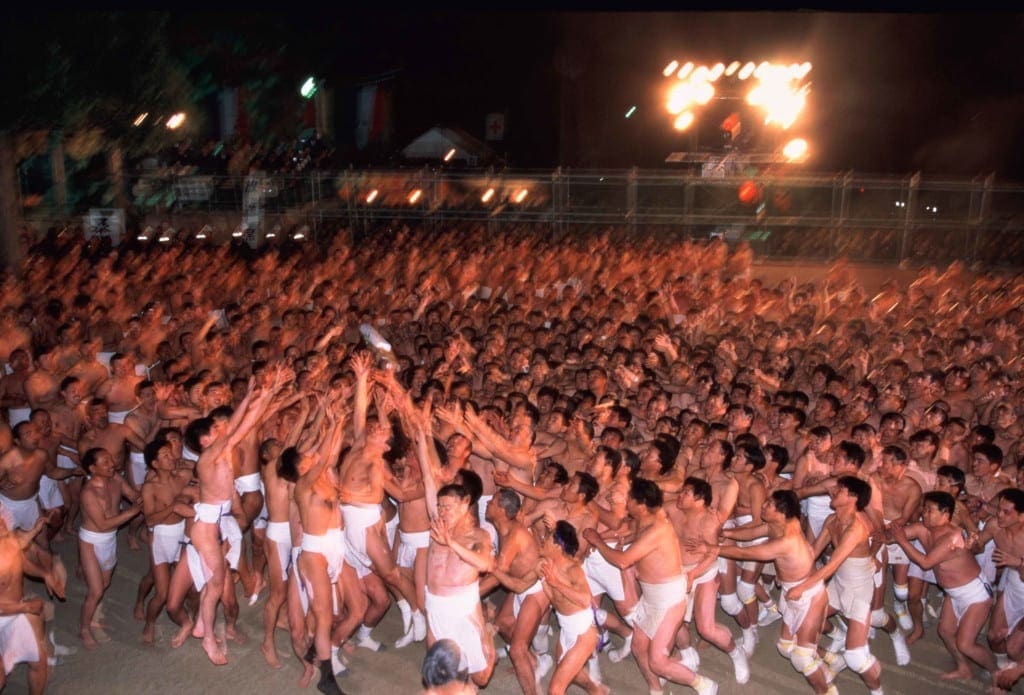 Otherwise known as the 'Okayama Naked Man Festival', Hadaka Matsuri is one of Japan's more extreme local festivals and sees loin cloth-clad men running through icy water on the coldest day of the year, then wrestling inside the temple grounds with a crowd of nearly 10,000 participants hoping to claim the lucky sticks. Foreigners are welcome to participate, though the wrestling is strictly men only, the festival is very much a spectator sport. Taking place annually on third Saturday of February, locals celebrate with street barbecues and encourage the participants with shouts of encouragements and handfuls of salt thrown for good luck.
Tohoku Japanese Sake Festival – April 2023
The largest sake festival in Northern Japan, Tohoku Sake Festival takes place in April at Naganuma Futopia Park. Over 100 different sake brewers and brands from across the region showcase their classic sake and new innovations, such as Hedeyoshi Brewerys sparkling 'champagne style' sake. Visitors will be able to purchase specialty and local sake at discount prices.
Hotels in Japan
For accommodation in and flights to Japan, enter your dates in our flight and hotel comparison engine to search hundreds of sites for the best deals:
---
More information on Japan Winter Festivals and tourism
Visit JNTO's website to help plan your trip to Japan.
Johan Smits
Freelance writer, translator, web content developer, author of the novel Phnom Penh Express and Tommy, a short story. Loves trying out local brews, avoids noise. Chronically indecisive about where to lay down his hat. Shortlisted AITO Travel Writer of the Year 2018.