Fjord Norway: Home of the World's Best Seafood
Robbie Burness
Posted on 18th Jan 2023
Fjord Norway seafood is world-class. Its wonderful winter flavours will elevate your trip to Norway.
"It's so fresh and so good that I want to show it off – not hide it. Nothing here needs any camouflage. The ingredients need to shine," says Ronny Kolvik, owner of Bro and Bryt in Ålesund, Western Norway, on the water's edge at Brosundet.
A tiny fishing boat approaches him on the pier outside the restaurant. The diligent cook has fresh fish and shellfish delivered to his home.
"The taste experience you get from such fresh ingredients gives a completely different sensation on the palate. The Norway lobsters are so lively that they sometimes jump out of their boxes. We almost have to let the ingredients calm down a bit before we can use them," he says.
The world's greatest shellfish — Norway lobsters, oysters, and lobsters — are close. Kolvik shares his love of fresh, local fish with Fjord Norway's seafood chefs and diners.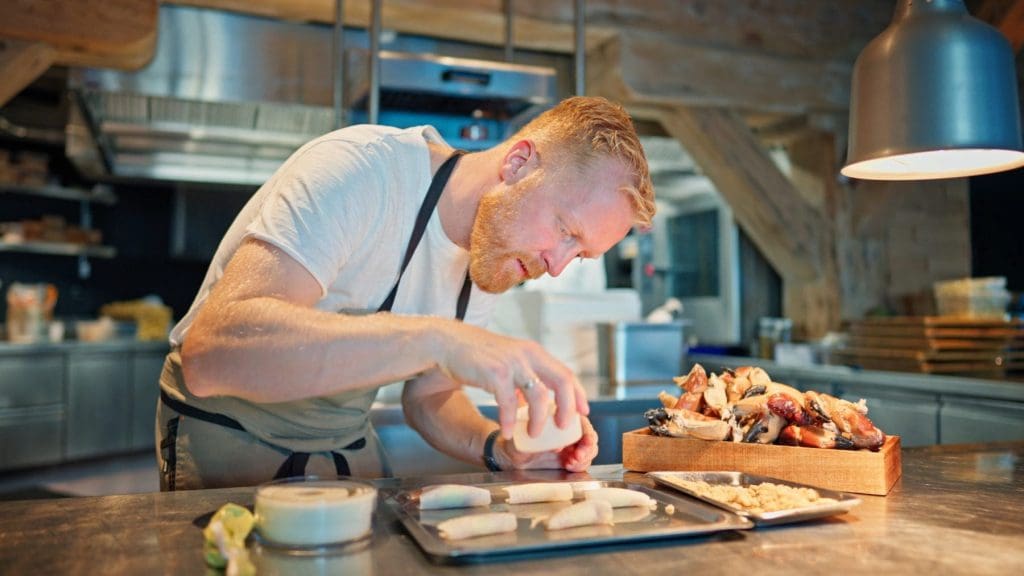 Fjord Norway: Local Ingredients
Norway's seafood and maritime experts are in Øygarden outside Bergen.
Scalmarin provides Norwegian and international Michelin-starred fish restaurants. Knut Magnus Persson, its manager, thinks Norway's west coast seafood is great for a reason.
"We are in a unique positioned in this area, and it's all got to do with the climate and the temperature of the sea. The water gets cold but still the fish and shellfish survive. It's right on the verge of being too cold, so it's really pushing it to the limit," he says.
This makes winter seafood the best.
Fjord Norway fish has become increasingly popular, and Persson is trying to meet demand.
"We deliver to normal and Michelin-starred restaurants throughout Norway, including Under, Maemo, BARE, Lysverket, ReNaa, Credo, and Sweden and Denmark," he says.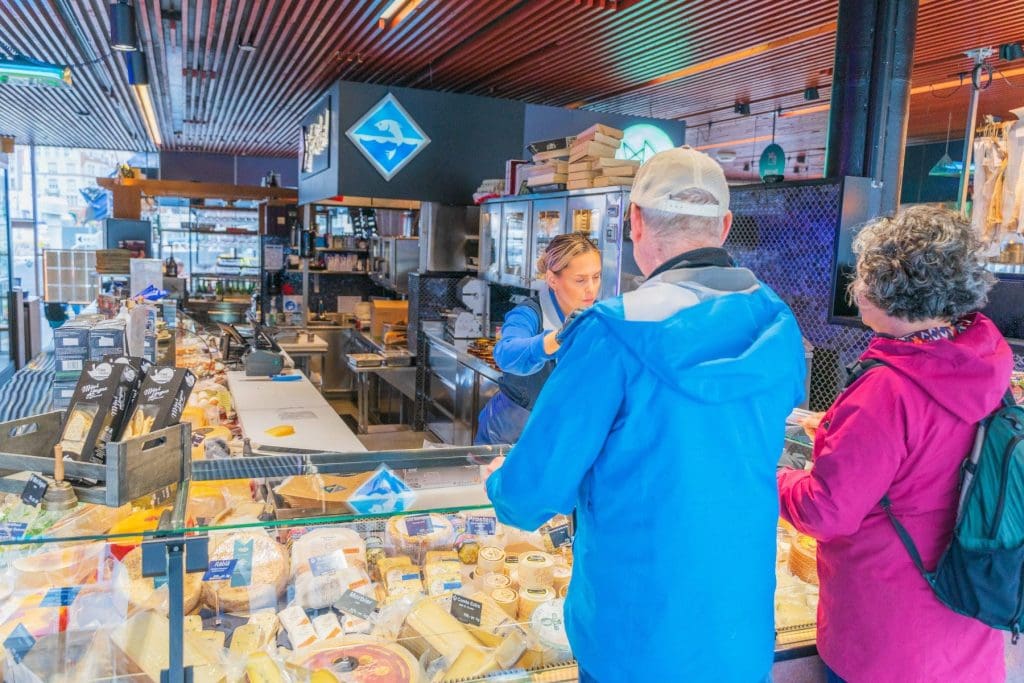 Bacalao! Norway?
Fjord Norway restaurants specialise in fresh fish and seafood. Locals have long eaten seafood. Stockfish and seafood exports created Bergen. Portugal, Spain, and Brazil serve Bacalao with Kristiansund Klippfisk. Fjord Norway serves bacalao and klippfisk, fish dried on rocks.
"Klippfisk is wild-caught fish that is salted and dried on smooth, coastal rocks. It can be stored for several years and therefore became a very popular commodity and formed the basis for a lot of industry in our region. Today we export around 100,000 tonnes of klippfisk worldwide, and it is an important export trade in our region. It is also a sustainable resource because it can be transported without using air transport," says Kristiansund-based Vindel innovation company's Tore Legernes.
Fjord Norway's coast has several charming fishing villages. Solund, an island village near the sea, has flourished. The residents lived along the ocean to be close to its abundance. Guided boat trips show how seafood and fishing shaped the local community.
"Life on the outermost islands wasn't that agreeable, and the advent of motorboats made it possible to live more centrally and still fish for a living,"  says Tom Faerøy, general manager of Suljet, a company that offers guided excursions and island hopping. "All that's left on the outer islands are the buildings left by the undertakings that were once based there, and those who grew up there have now moved to Hardbakke, which was once just home to a police station, a priest and a school."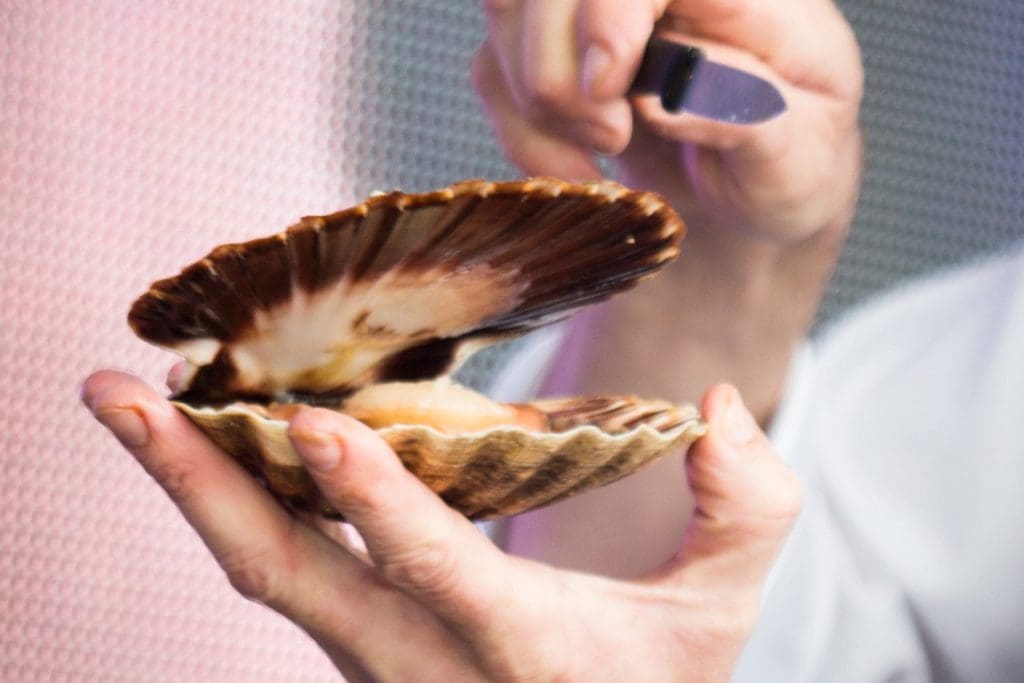 Bergen Seafood Festival
Norwegian coastal culture and Fjord Norway's gastronomy have always relied on fish. Bergen has an annual seafood festival.
"We celebrate seafood being at its very best with a lively festival in the restaurants in Bergen and seafood activities in the Mathallen food court and at the Fish Market. There are courses, lectures and competitions, and the restaurants serve lunches and dinners using world-class ingredients. There's a chance to experience seafood combined with cider and learn how to make your own sushi at home," Matarena and Bergen Seafood Festival director Alexandra Krage Angell explains.
Local food producers will sell marine and land delicacies during the event from 17–19 February this year. Learn about the dish, its history, and its preparation. Twenty restaurants are celebrating local, distinctive marine ingredients during the festival.
---
15 Fjord Norway Seafood Restaurants 
Fisketorget in Stavanger, Stavanger
Cornelius Sjømatrestaurant, Bergen
Bekkjarvik Gjestgiveri, Bekkjarvik
Restaurant Bryggekanten, Florø
Kami Skotholmen, Fosnavåg
---
Article adapted from original story by Fjord Norway. Mian image by Hanrune.no.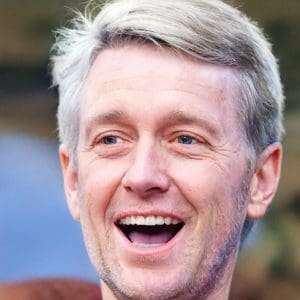 Robbie Burness
Robbie gave up his sedentary London office existence when he turned 40 to explore the world and now is living the dream as a digital nomad.