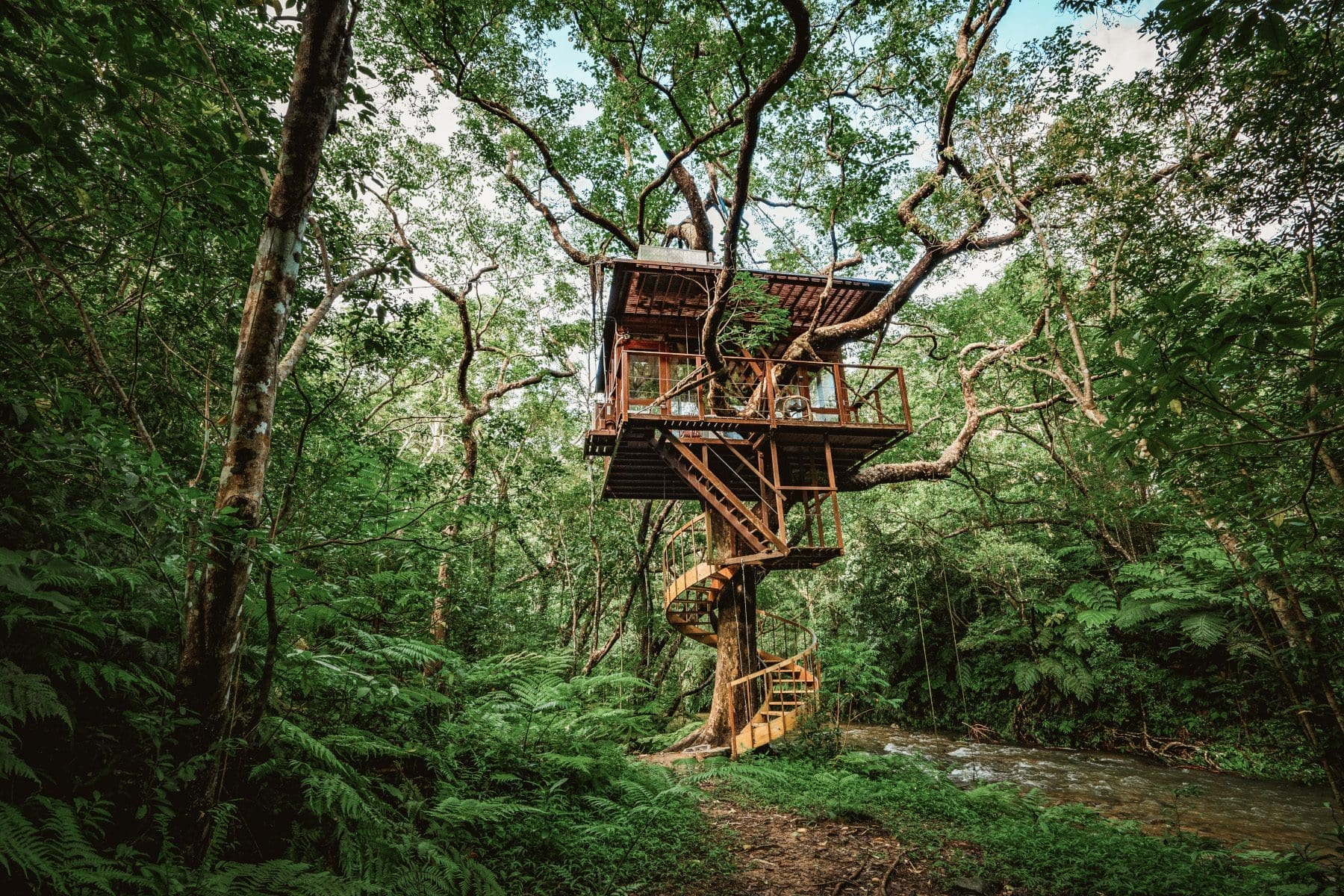 Travelling Japan Sustainably in 5 Ways
Robbie Burness
Posted on 31st Jan 2023
With a long history for respecting nature, Japan is a country embracing sustainable tourism. From local travel in islands to energy-efficient stays, and off-season visits, here are five ways of travelling Japan responsibly.
Stay at a Japan Eco Lodging
Japan offers a wide variety of sustainable lodging options, from low-cost to luxuriously high-end. Stay at Good Nature Hotel in Kyoto, which was the first hotel to obtain the Gold WELL Certification for its ecologically friendly design and benefits to human health via guest experiences. Sleep under the stars at the Treeful Treehouse (main image) in Okinawa's Yambaru National Park and experience the unspoiled southern islands of Japan. Even the grass is cared to by goats at this sustainable resort that was built with care to preserve the surrounding wildlife's natural habitat. On-site solar power also generates energy without releasing any carbon emissions.
Observe Regenerative Tourism on the Move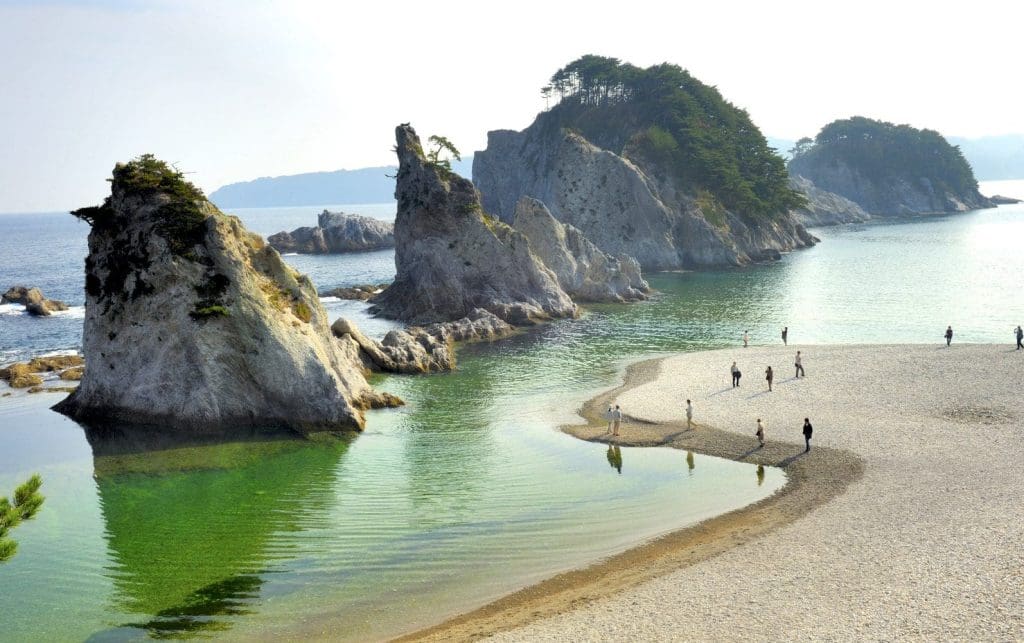 Trek the Michinoku Coastal Trail in the northeastern part of Tohoku to see the wild coastline, quaint neighbourhoods, and to help the towns and cities recover after the Great East Japan Earthquake of 2011. The trail, which runs from Hachinohe to Soma City, encourages visitors to explore nature, as well as modern activities and exhibitions, such as the Reborn Art Festival, which was started after the earthquake and demonstrates the region's dedication to recovery.
Support Local Wildlife Refuges
At the Picchio Wildlife Research Center, encounter an Asiatic black bear responsibly just one hour outside of Tokyo. The facility offers educational programmes, habitat management and visitor experiences to assist prevent the extinction of black bears. Take an electric bike trip through Biei in Daisetsuzan National Park, Hokkaido, for an outdoor adventure. By encouraging visitors to explore the town and its gently sloping flowery hills carbon free, this bike tour also helps guides and local businesses along the route.
Engage with Indigenous People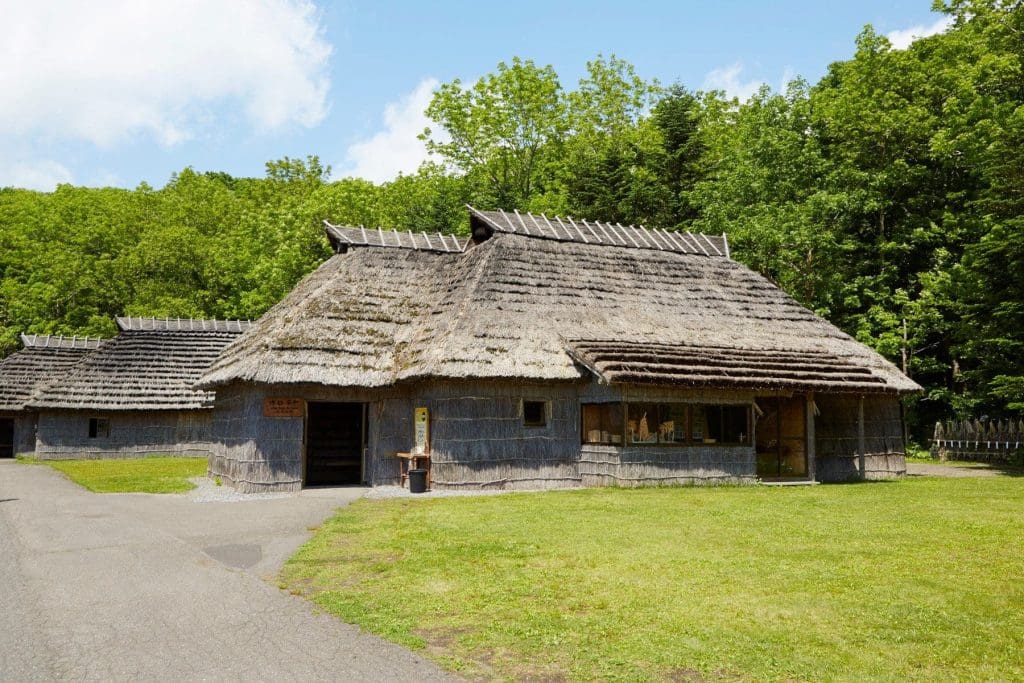 Experience the language, crafts and history of the indigenous Ainu people of northern Japan. The culture of the Ainu has its own language as well as age-old arts and crafts, and entrancing rituals. On the island of Hokkaido, there is a lakeside community called Akanko Ainu Kotan where visitors are welcome to experience Ainu music, theatre and food. Visit the government-run Upopoy National Ainu Museum and Park to find out more about the Ainu people. The museum and park promote knowledge and understanding via interactive exhibits, live performances and hands-on workshops.
Travel Slowly at Speed
Even though flying is frequently faster, spending more time in Japan and travelling slower is advantageous since it promotes tourism, reduces carbon emissions and is frequently the most enlightening way to travel through Japan. Take the shinkansen (bullet train), Japan's most advanced transportation system, visiting new towns and places that may not have been originally on your itinerary.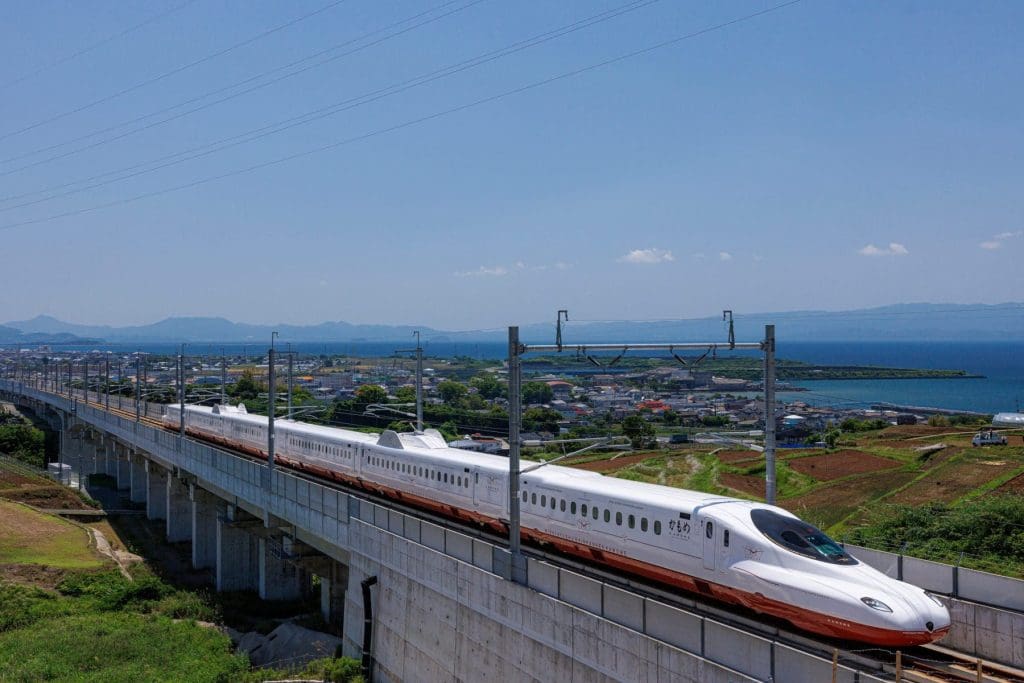 The trains are famous across the world for their efficiency, punctuality and cleanliness. Japan Rail states that Shinkansen C02 emissions are just one-twelfth of an airliner. Travel on west Kyushu's newest bullet train line to learn about the island's culture. Spend a few days at the Takeo Onsen to soak in the volcanic spring water and discover Arita porcelain, the region's traditional craft.
Travelling Japan Sustainably
Visit this page to learn more about travelling Japan in an eco-friendly and sustainable way.
---
Main image: Treeful Treehouse, credit Treeful Treehouse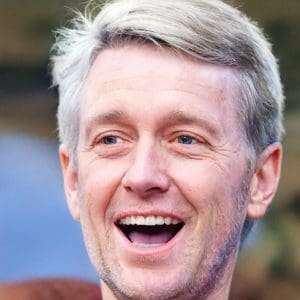 Robbie Burness
Robbie gave up his sedentary London office existence when he turned 40 to explore the world and now is living the dream as a digital nomad.