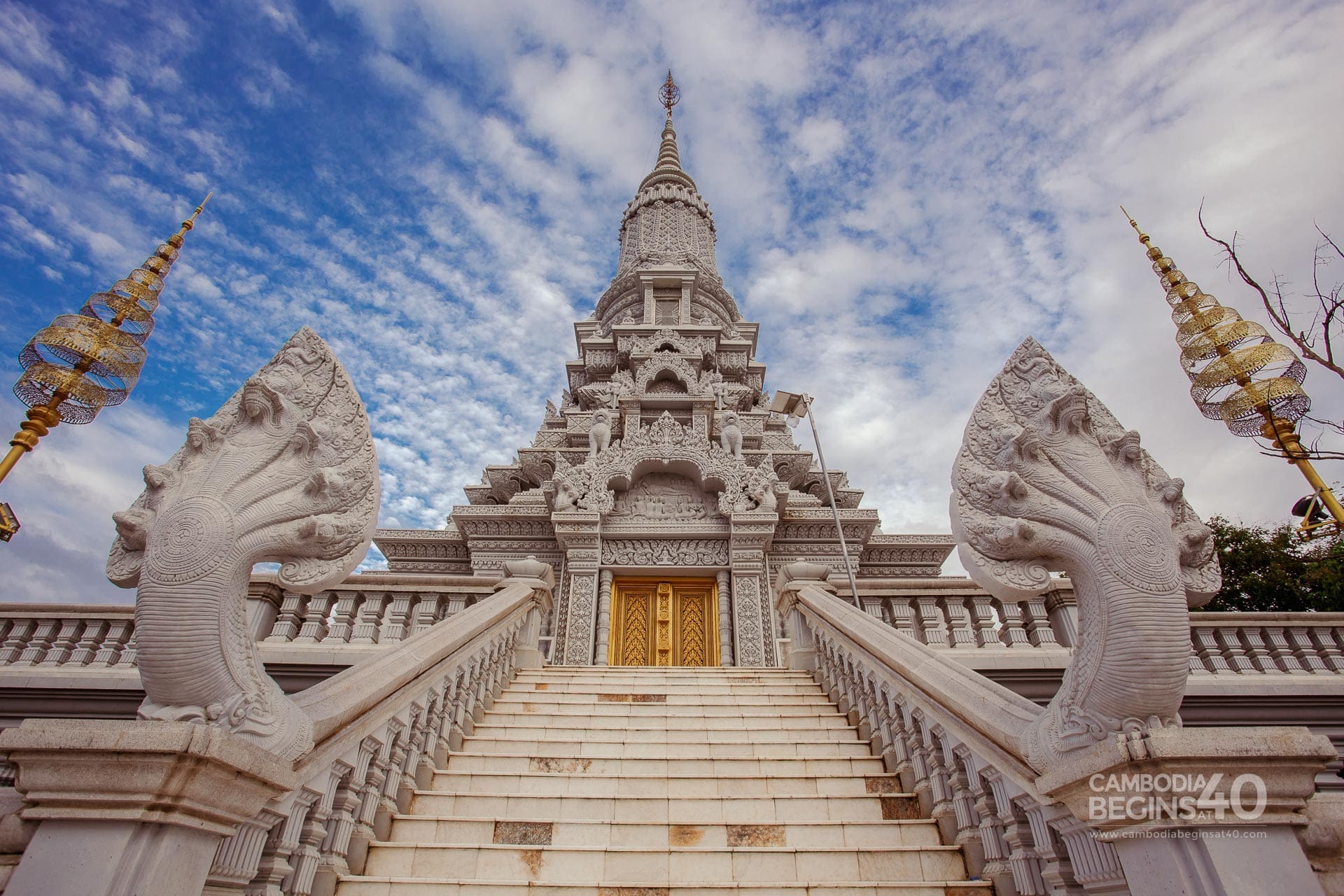 Angkor Wat to Phnom Penh: Things To Do in Cambodia
Robbie Burness
Posted on 22nd Feb 2023
Looking for an adventure that's off the beaten path? Look no further than Cambodia. This exquisite Southeast Asia tours destination boasts a profound historical background, a lively culture, and a plethora of captivating activities and sights. From exploring ancient temples to enjoying tropical beaches, Cambodia has something for everyone. In this guide, we'll take a closer look at the top things to do in Cambodia, including the best places to visit, the most iconic tourist attractions, and everything you need to know to plan an unforgettable trip.
Whether you're a history buff, an outdoor enthusiast, or just looking to relax in a beautiful setting, Cambodia is sure to capture your heart. We run a sister website Cambodia Begins at 40, so for more information about any of the places listed in this article just follow the links in each section.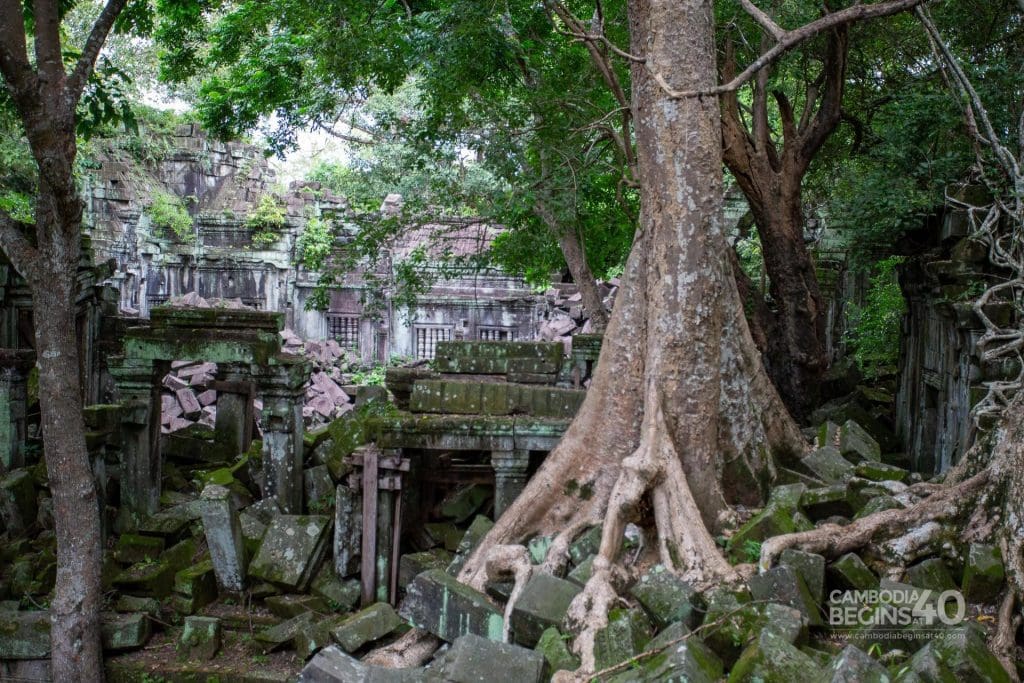 What is Cambodia Best Known For?
Cambodia is a country with a rich and fascinating history, and it's best known for its ancient temples, as well as its tragic past. The Khmer Empire, which ruled much of Southeast Asia between the 9th and 15th centuries, left a lasting legacy in the form of magnificent temples and other architectural wonders. The most famous of these is undoubtedly Angkor Wat, a vast temple complex located in the northwestern province of Siem Reap. This awe-inspiring structure is one of the largest religious monuments in the world and is a must-see for anyone visiting Cambodia.
However, Cambodia is also known for its more recent history, particularly the brutal regime of the Khmer Rouge, which ruled the country from 1975 to 1979. During this time, an estimated 1.7 million people were killed, a tragedy that is still deeply felt in Cambodia today. Tourists can learn more about this dark chapter of history by visiting the Tuol Sleng Genocide Museum and the Killing Fields, both located in the capital city of Phnom Penh.
Beyond its history, Cambodia is also known for its beautiful landscapes, with pristine beaches, lush jungles and vibrant cities all waiting to be explored. From its delicious cuisine to its welcoming people, Cambodia is a truly unique travel destination that is sure to captivate any visitor.
What Should You Not Miss in Cambodia?
If you're planning a trip to Cambodia, there are some sights and experiences that you simply can't afford to miss. Here are some of the highlights:
Explore the Temples of Angkor
As mentioned earlier, the temples of Angkor are undoubtedly Cambodia's most famous attraction, and with good reason. These stunning structures are a testament to the creativity and skill of the Khmer Empire, and they offer a glimpse into a rich and fascinating past. There are dozens of temples to explore, and it's worth dedicating at least a few days to this incredible site.
Cambodia's capital city is a vibrant and dynamic place, with a rich cultural heritage and plenty of exciting things to see and do. Highlights include the Royal Palace, the Silver Pagoda and the National Museum of Cambodia. As mentioned earlier, visitors can also learn about Cambodia's tragic recent history by visiting the Tuol Sleng Genocide Museum and the Killing Fields.
If you're looking to unwind and soak up some sun, head to the coastal city of Sihanoukville and take a ferry to the islands of Koh Rong and Koh Rong Samloem. These popular beach destinations are home to some of the most beautiful beaches in Southeast Asia, and it's a great place to relax and enjoy the laid-back atmosphere.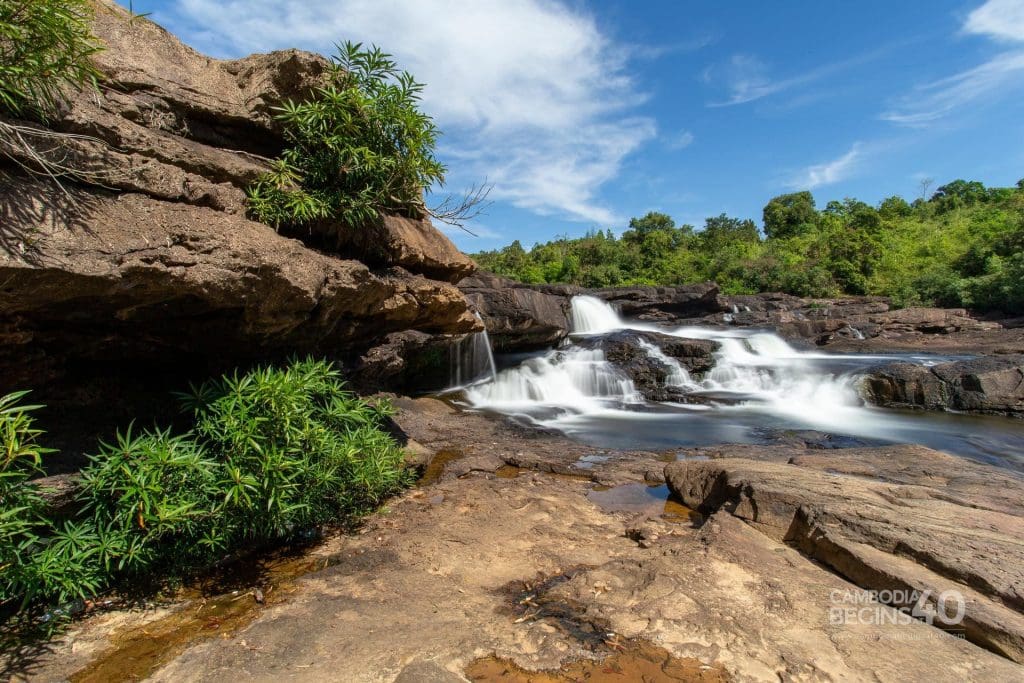 Explore the Cardamom Mountains
For those who love the great outdoors, the Cardamom Mountains offer some incredible opportunities for hiking, wildlife spotting and adventure. This remote and rugged region is home to a variety of endangered species, including tigers, elephants and gibbons.
Try the Local Cuisine
Cambodian cuisine is delicious and unique, with a focus on fresh, local ingredients and a blend of Chinese, Indian, and Thai influences. Be sure to try dishes like amok, a curry made with fish or chicken, and lok lak, a stir-fried beef dish served with rice.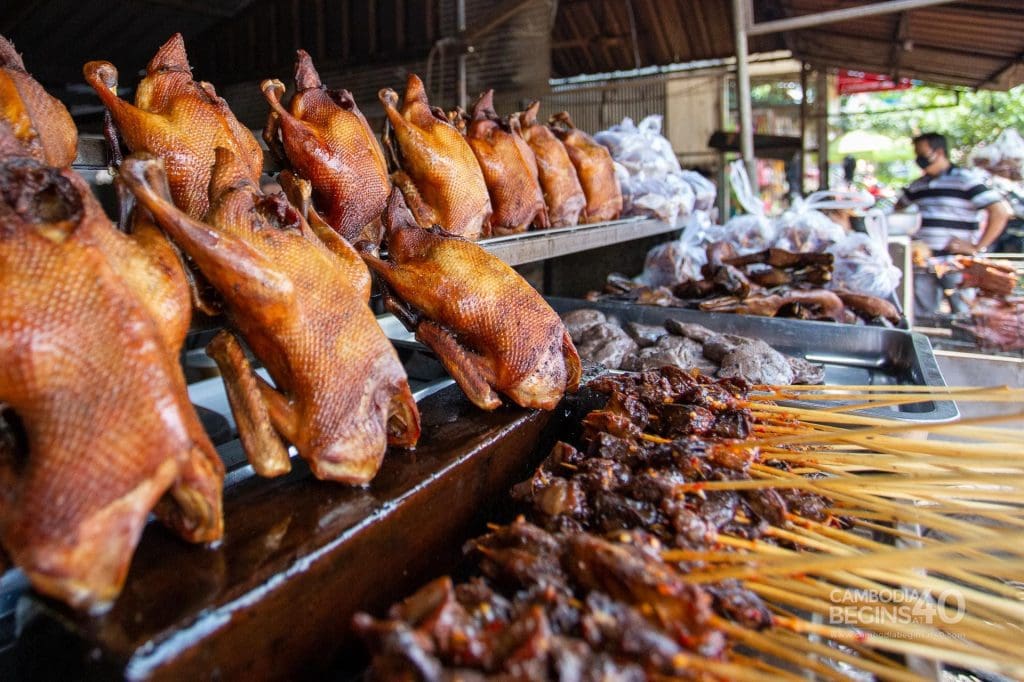 Is Cambodia Worth Visiting?
Absolutely! Cambodia is a beautiful and fascinating country that offers a wealth of incredible experiences. From its ancient temples to its stunning beaches, its vibrant cities to its remote wilderness areas, Cambodia has something for everyone.
What is the Weather Like in Cambodia?
Cambodia has a tropical climate with two distinct seasons: the dry season (November to April) and the wet season (May to October). The dry season is generally the best time to visit, as the weather is cooler and there is less rain. However, it's worth noting that Cambodia can be very hot and humid, even in the cooler months, so be sure to pack accordingly.
When Is It Best To Visit Cambodia?
As mentioned earlier, the dry season (November to April) is generally the best time to visit Cambodia. During this time, temperatures are cooler, and there is less rain, making it an ideal time for exploring the country's temples and other outdoor attractions. However, it's also the peak tourist season, so expect larger crowds and higher prices. If you're looking to avoid the crowds, consider visiting during the shoulder season (October and May), when the weather is still relatively dry, but there are fewer tourists.
Things To Do in Phnom Penh
Phnom Penh is Cambodia's bustling capital city, with a rich history, vibrant culture, and a growing food and nightlife scene. The city offers a great introduction to the country, and a chance to immerse yourself in Cambodian life. Here are some of the top things to do in Phnom Penh.
Located in the heart of the city, the Royal Palace and Silver Pagoda are two of Phnom Penh's top tourist attractions. The palace was built in the mid-19th century and is still the residence of the King of Cambodia. The Silver Pagoda, located within the palace complex, is famous for its floor made of over 5,000 silver tiles.
Tuol Sleng Genocide Museum is a haunting reminder of Cambodia's turbulent past. The museum is located on the site of a former prison and interrogation centre used by the Khmer Rouge regime during their reign of terror in the 1970s. Visitors can learn about the atrocities committed during this dark period in Cambodia's history.
Another sobering reminder of the Khmer Rouge era is the Killing Fields of Choeung Ek. This site is the location of a mass grave where over 17,000 Cambodians were executed and buried during the regime's reign of terror. The site now serves as a memorial to those who lost their lives.
The National Museum of Cambodia is a great place to learn more about the country's history and culture. The museum contains a large collection of Khmer art and artefacts, including sculptures, ceramics and bronzes.
The Central Market is a great place to shop for souvenirs and experience everyday life in Phnom Penh. The market offers a wide variety of goods, including clothing, jewellery, and handicrafts. Be sure to bargain for the best prices. It is arguably the most beautful builing in the capital.
For a relaxing stroll, head to the Riverside Promenade, which offers great views of the Tonle Sap and Mekong Rivers. The promenade is a popular spot for locals and tourists alike, and is lined with cafes and restaurants.
Phnom Penh is a city that rewards exploration, and there are many other things to see and do beyond these top attractions. From sampling delicious Khmer cuisine to exploring the city's lively nightlife scene, there's no shortage of things to do in Cambodia's capital.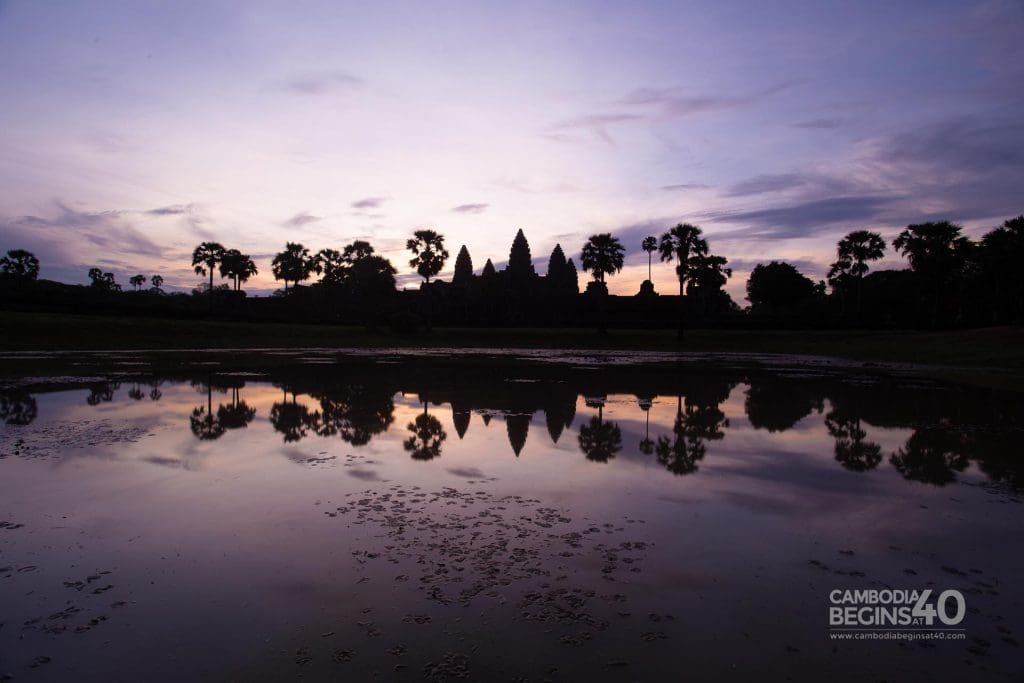 Siem Reap is a small but bustling city in northwestern Cambodia, and is the gateway to the world-famous Angkor Wat temple complex. Siem Reap offers a blend of traditional Cambodian culture and modern amenities, making it a great destination for travellers. Here are some of the top things to do in Siem Reap:
No visit to Cambodia would be complete without a visit to Angkor Wat, the largest religious monument in the world. Built in the 12th century, this magnificent temple complex is a UNESCO World Heritage site and one of the most iconic landmarks in Southeast Asia. Visitors can spend hours exploring the intricately carved temples, which are spread out over a vast area.
Another must-see attraction in Siem Reap is Angkor Thom, the ancient city that was once the capital of the Khmer Empire. The city is surrounded by walls and moats, and is home to several impressive temples, including the Bayon temple with its famous smiling faces.
Tonle Sap Lake is the largest freshwater lake in Southeast Asia, and is an important part of Cambodian life. Visitors can take a boat tour of the lake and see floating villages, fishing boats, and traditional stilt houses. The lake is also home to a variety of wildlife, including rare bird species.
The Old Market in Siem Reap is a great place to shop for souvenirs and experience local culture. The market offers a wide range of goods, including clothing, jewellery, and handicrafts. Visitors can also sample delicious Cambodian street food, including grilled meats, fried noodles, and fresh fruit.
For those who want to experience Siem Reap's nightlife, Pub Street is the place to be. This lively street is lined with bars, restaurants, and nightclubs, and is a popular spot for both locals and tourists. Siem Reap is a city that is steeped in history and culture, and offers something for everyone. Whether you're exploring ancient temples or indulging in local cuisine, there's no shortage of things to do in this fascinating city.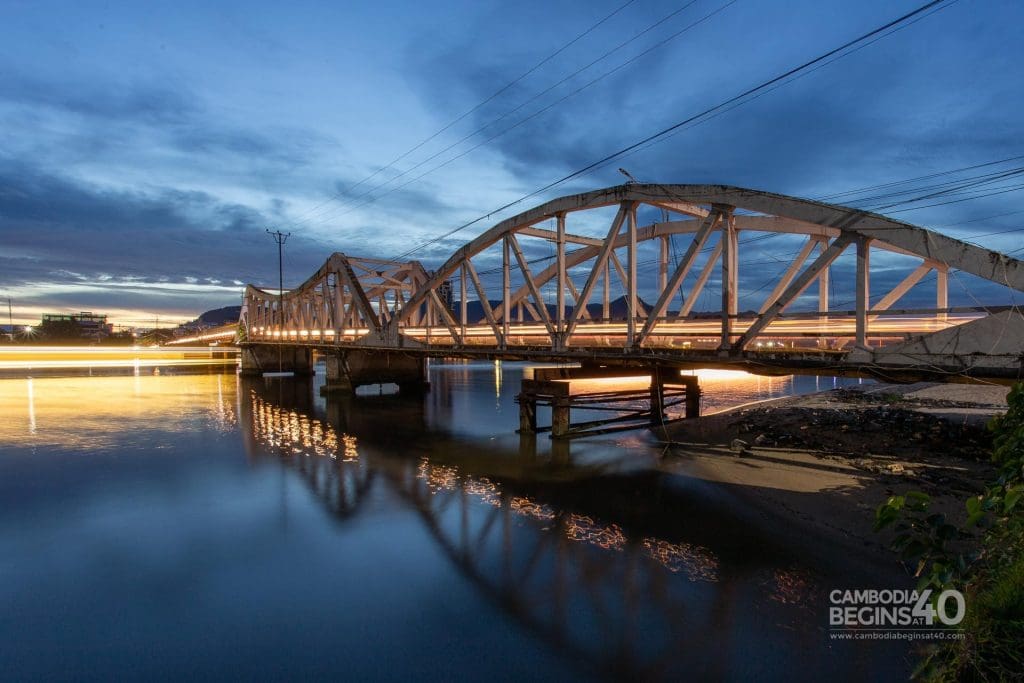 Other Places to Visit in Cambodia
While Phnom Penh and Siem Reap are the two most popular destinations in Cambodia, there are many other notable places to visit in the country. Here are some of the best places to see and things to do in each location:
Battambang is a small city located in western Cambodia, and is known for its well-preserved French colonial architecture. The city also offers a range of cultural experiences, including traditional music and dance performances. Visitors can take a bamboo train ride, explore local market, and visit ancient temples.
Kep and Kampot are two small coastal towns located in southern Cambodia. Kep is known for its delicious seafood, while Kampot is famous for its pepper plantations. Visitors can explore the natural beauty of the region, including nearby Bokor Mountain and the Kep National Park.
Sihanoukville is a popular beach town located on the southern coast of Cambodia. The town offers a range of water sports, including snorkeling and scuba diving, and visitors can also explore nearby islands. Sihanoukville is also known for its vibrant nightlife, with a range of bars and nightclubs to choose from.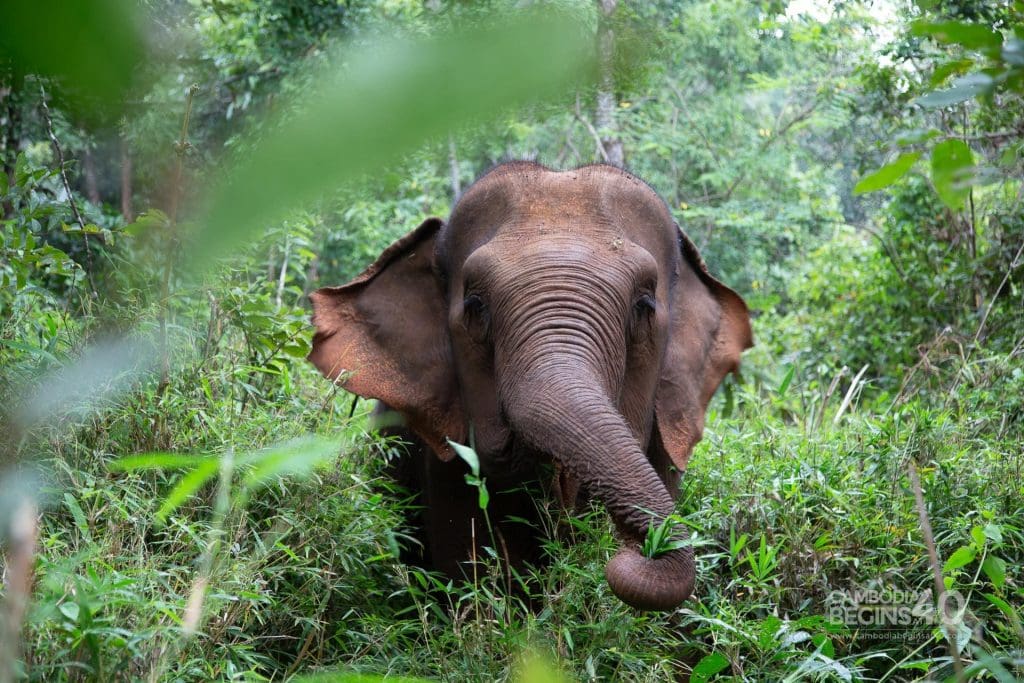 Mondulkiri is a province located in northeastern Cambodia, and is known for its natural beauty and wildlife. Visitors can go trekking in the jungle, visit waterfalls, and see elephants in their natural habitat. The province is also home to several indigenous minority groups, and visitors can learn about their culture and way of life.
Kratie is a small town located on the banks of the Mekong River in eastern Cambodia. The town is known for its rare Irrawaddy dolphins, which can be seen in the river. Visitors can also explore nearby temples, including the Wat Roka Kandal and the 100-column pagoda.
Cambodia is a country that is rich in history, culture, and natural beauty. Whether you're exploring ancient temples, relaxing on the beach, or trekking through the jungle, there's no shortage of things to see and do in this fascinating country.
We hope this guide to the top things to do in Cambodia has been helpful in planning your next trip. Whether you're planning a short visit or a longer stay, we're sure you'll find something to love about this wonderful country. So what are you waiting for? Start planning your trip to Cambodia today!
---
If you're interested to read more about Cambodia then visit our sister website Cambodia Begins at 40, a must for anyone visiting or living in the Kingdom of Wonder.
All photographs by Joe Ogden.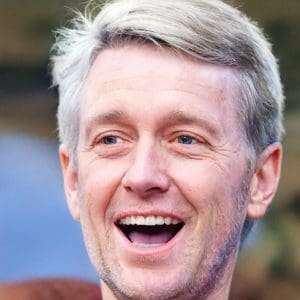 Robbie Burness
Robbie gave up his sedentary London office existence when he turned 40 to explore the world and now is living the dream as a digital nomad.