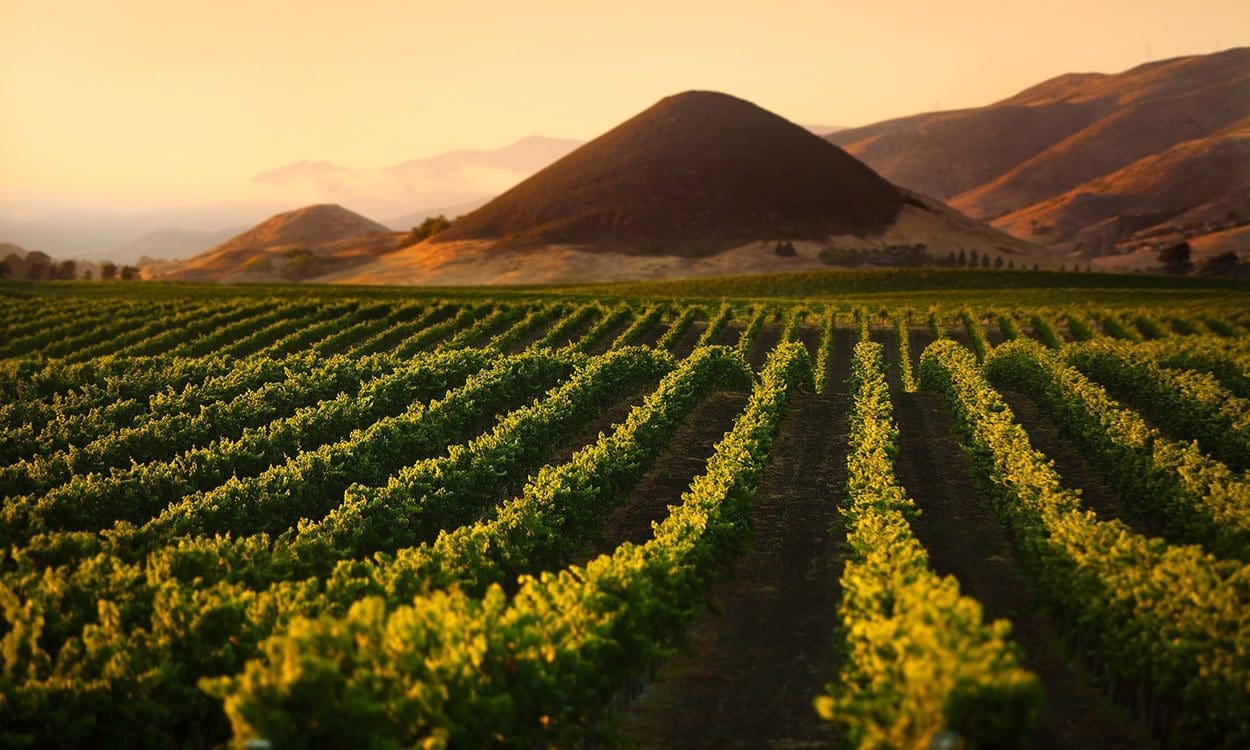 Head to SLO CAL for a Foodie Adventure
Robbie Burness
Posted on 11th Feb 2023
San Luis Obispo and the surrounding county are making their mark on the culinary scene. In the SLO CAL region, where there are hundreds of farms, agriculture is thriving. These farms produce everything from award-winning wines and exquisite honey to lavender aromas and olive oil.
SLO CAL offers all you need and more for a food-inspired trip, whether you're seeking a farm-to-fork tasting menu or the huge vineyards in one of California's lesser-known wine areas.
Eat at a MICHELIN® award SLO CAL eaterie
With so many talented chefs relocating from the adjacent culinary capitals of San Fran and LA to SLO CAL to take advantage of the area's abundant produce, award-winning eateries are easy to find. The Restaurant at JUSTIN recently made history by becoming one of only four US restaurants to receive both a Michelin Star and the coveted MICHELIN Green Star. Sample the 4-course menu paired with JUSTIN's wines and panoramic views of the Paso Robles vineyards. You can also try the multi-course tasting menu at Six Test Kitchen in Tin City, which was also given a MICHELIN Star, while you're in the area, or eat at one of the many other restaurants that most recently earned a MICHELIN mention.
Over 250 vineyards and tasting facilities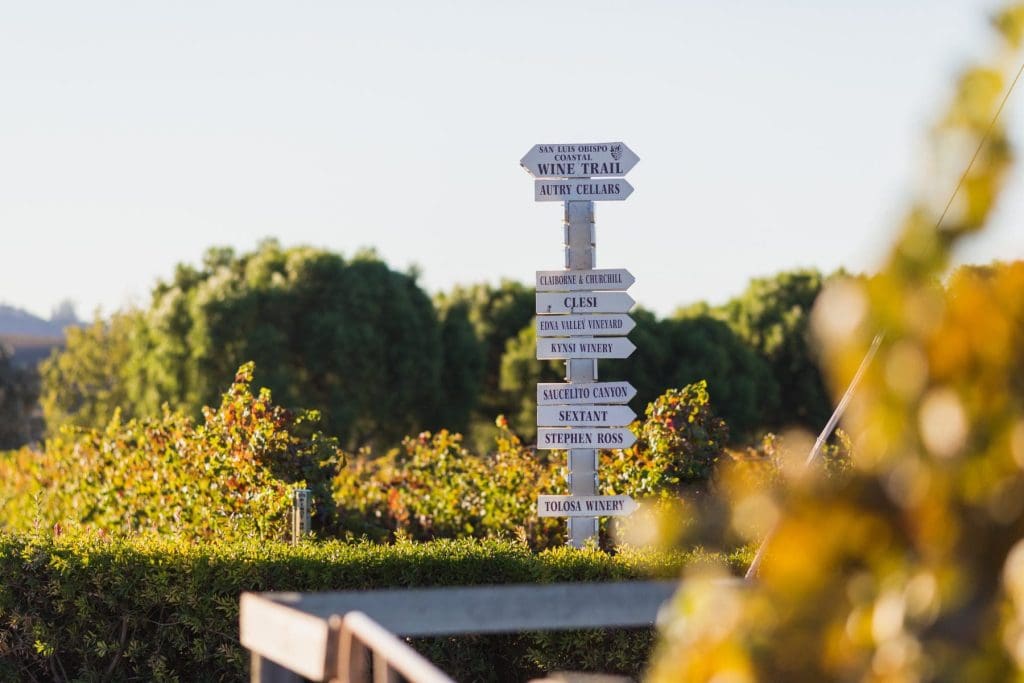 With four different American Viticultural Areas (AVAs) delivering more than 40 varietals around the county, SLO CAL has you covered when it comes to wine. Paso Robles, the third-largest wine area in California, has almost 200 wineries on its own, offering everything from relaxed tastings under old oak trees to exclusive wine caverns. Visit the tasting rooms in the heart of Paso Robles, such as the CaliPaso Tasting Room, or go exploring by e-bike or horseback at vineyards like the CASS Winery. There are about 30 wineries in the San Luis Obispo wine area. Most of these wineries are family-owned and small-production businesses. Reserve a spot on one of the many excursions and tastings offered in the area, such as the Tolosa Barrel Tasting Experience or the Edna Valley Vineyard Heritage Flight Tasting Experience.
Learn about locally made drinks
SLO CAL also produces excellent beer, cider and spirits, so it's not just wine that is made there. Visit the SLO CAL Brewery Trail, with more than 30 breweries and taprooms spread all around the area. Visit BarrelHouse Brewing with its wonderful selection of year-round beers in the lively beer garden, or go to SLO Brew The Rock in San Luis Obispo, which has a 30-barrel brewhouse, canning line and tasting area, for a more relaxed atmosphere. With the rise of distilleries all across the region, SLO CAL has undergone an exciting transition from its beginnings. Meet the enthusiastic people who make the wonderful brandy, whisky, gin, vodka, liquors and grappa by taking the Paso Robles and SLO County Distillery Trail, and sample one-of-a-kind spirits while doing so.
Try farm-fresh food
Travellers can experience the SLO CAL farm-to-fork lifestyle thanks to the region's year-round growing season and thousands of family-run farms. Discover some of the 36 establishments that make up the SLO County Farm Trail, hosted by FARMstead ED, and get to know the farmers firsthand at one of the many tours, tastings or seminars that are being offered. Visitors may locate a lively farmers' market amost days somewhere in the county. On Thursday evenings head to downtown San Luis Obispo, where craft sellers, live entertainment and music add to the joyful ambience.
Stay close to fields and vineyards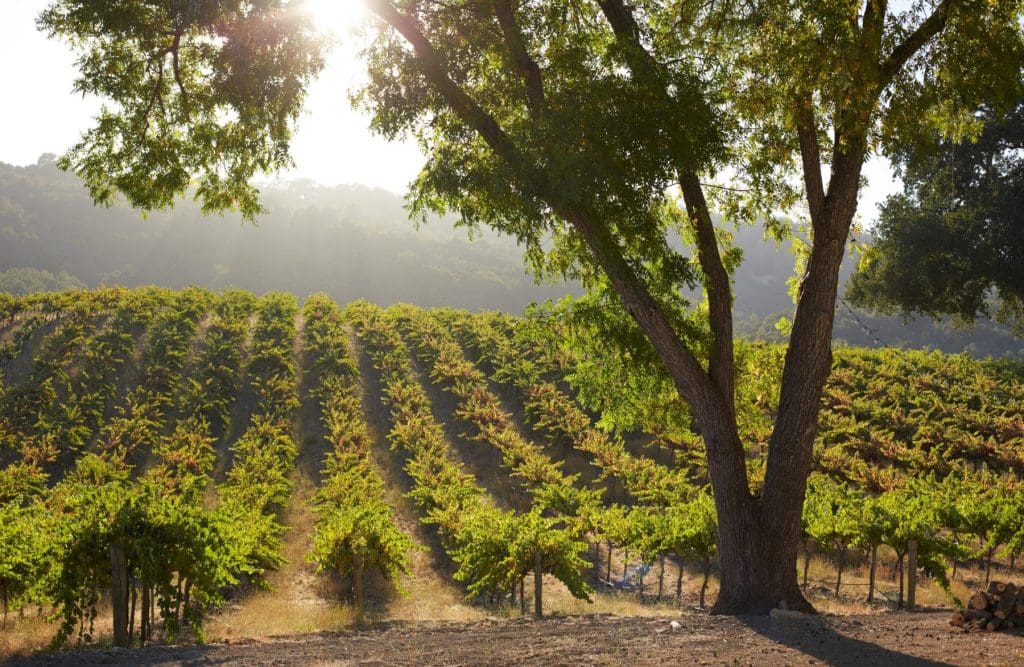 Paso Robles offers a wide range of lodging alternatives for tourists interested in visiting the wine region, whether they want to rest at a vineyard or close to the city's tasting facilities. The 20-acre Allegretto Vineyard Resort has Tuscan-style buildings, museum-calibre artwork, a spa and private wine tasting events. It is surrounded by magnificent vineyards and rolling hills. Travellers may also lodge at a functioning farm, such as The Groves on 41, which boasts more than 4,000 olive trees. A charming farmhouse vacation rental on the site includes three bedroom units. Alternately, stay at the hip MarFarm, Edna Valley, which features three individually designed guestrooms, an outdoor fire pit, and nearby farms and fields full of two- and four-legged companions.
---
To discover more about SLO Cal, head to www.slocal.com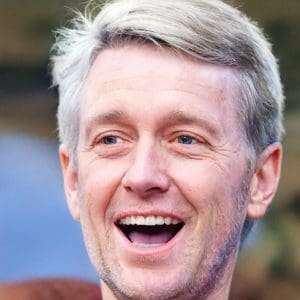 Robbie Burness
Robbie gave up his sedentary London office existence when he turned 40 to explore the world and now is living the dream as a digital nomad.