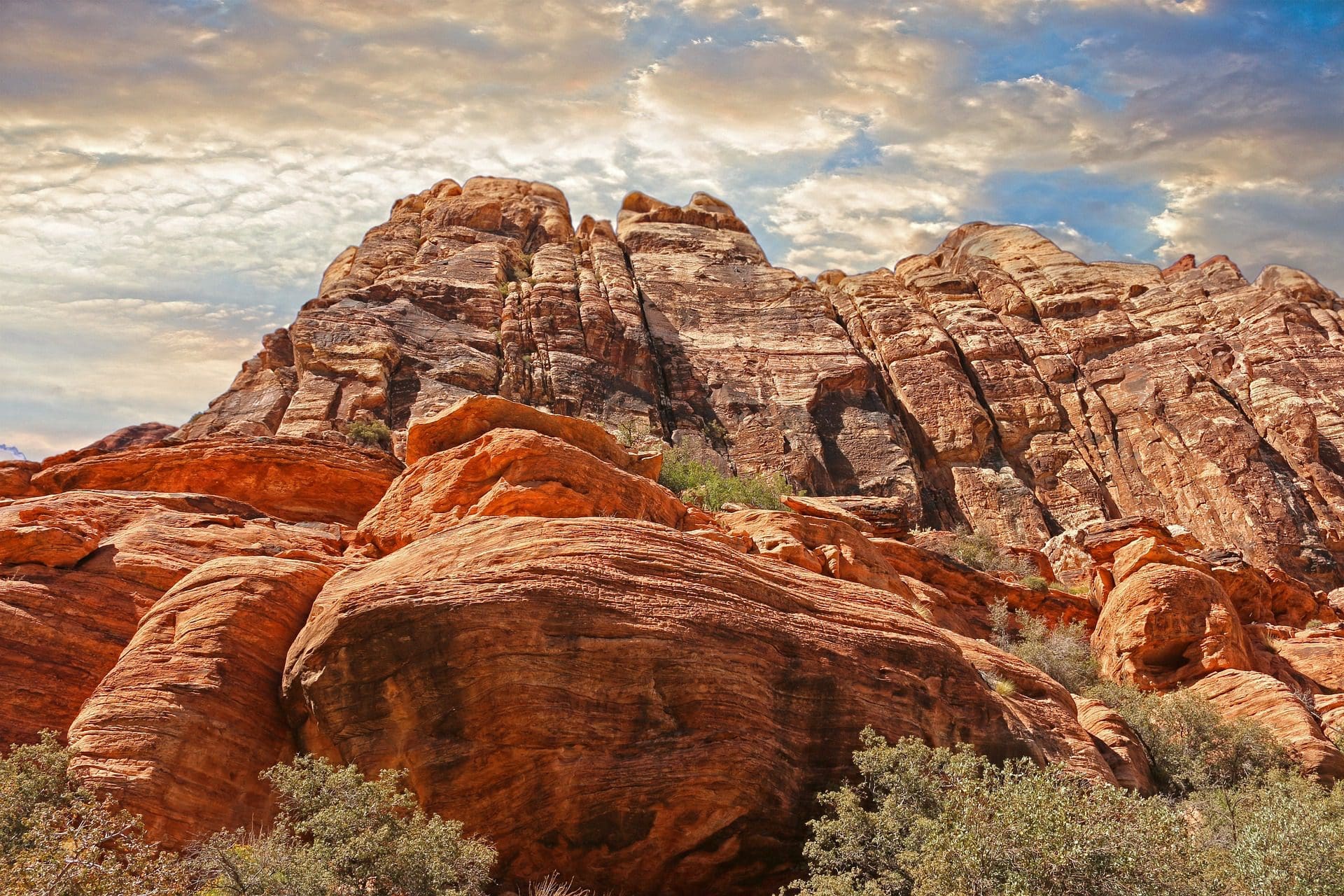 Natural Las Vegas: On a Dark Desert Highway
Jon Hiltz
Posted on 27th Feb 2023
Jonathan Hiltz explores natural Las Vegas away from all the slot machines and shows, including national parks near Las Vegas.
On first glance the City of Las Vegas is exactly what you think it would be. Bright lights, loud sounds, and nothing but entertainment and overindulgence as far as the eye can see.
Beyond the sparkle however, lies the breathtaking scenery and wonder of the Mojave Desert and surrounding area. This outdoor playground offers experiences that have a far more fulfilling impact to mental health and well-being than simply stuffing quarters into a slot machine. But at the end of the day, you can always do both.
Here are five must-see natural attractions in Las Vegas for the outdoor enthusiasts visiting the city.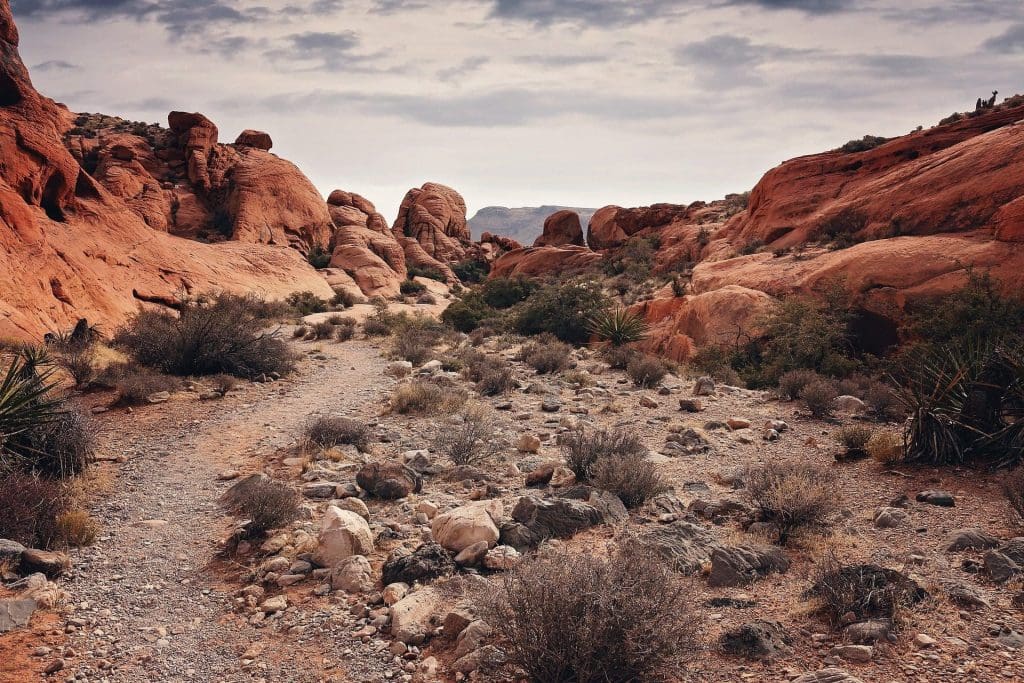 Natural Las Vegas
First and foremost, nature lovers will not want to miss Red Rock Canyon National Conservation Area, a whopping 195,819 acres of awesomeness.
Red rock has a number of hikes and trails, with different times to optimally go listed on their website. These journeys come at various levels and offer a diverse selection of breathtaking scenery.
For those looking for more of a thrill, there are excellent climbing routes for both beginner and advanced climbers. The area also has biking, camping, and off-road driving.
Plant Yourself at the Bellagio Conservatory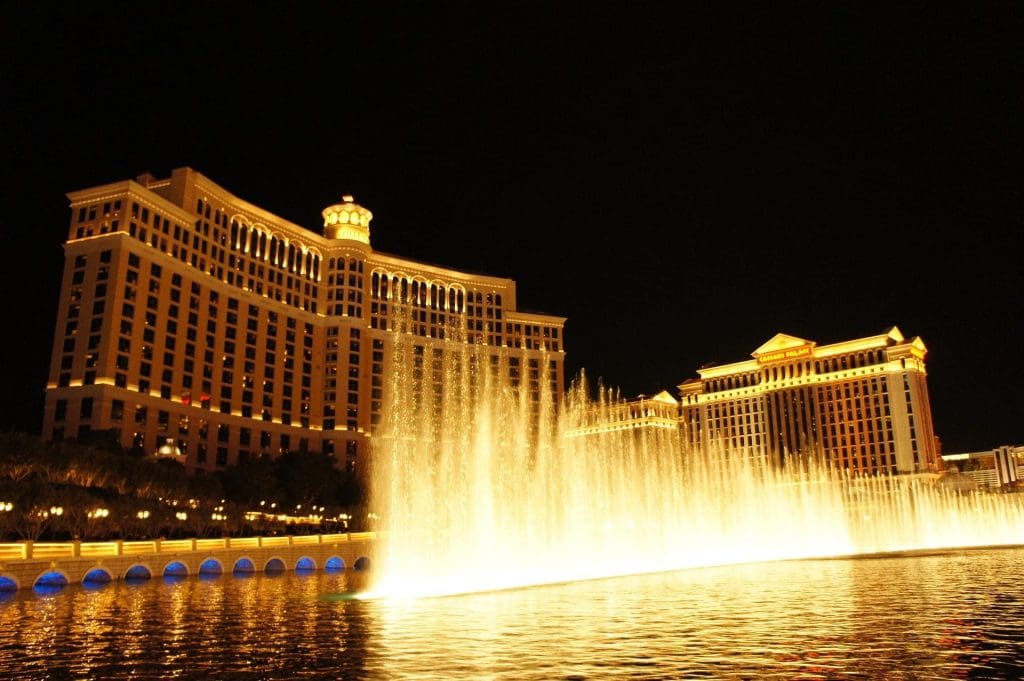 Although this activity takes place inside a hotel as opposed to under the bright blue sky, the horticulturalist in your group will feel like a kid in a candy store.
This 14,000 square-foot botanical garden at the Bellagio Hotel is an all encompassing feast for the senses. An extremely detailed, living plant art gallery that changes with the seasons and never disappoints.
Getting Your Just Deserts
If whipping around the desert Mad Max-style sounds like fun, an ATV tour is in order. 
Companies will take you on various types of excursions that include half day experiences riding through the sandy terrain. The tour companies will pick up guests at their hotels and bring them to the designated ATV areas where travelers will get scenic views of the surrounding desert mountain ranges.
This particular tour also has a private track for guests that book with them.

If you're not familiar with Geocaching, it's a very popular real life game where geocache hunters use GPS and/or other mobile technology to locate containers called caches. These containers can pretty much be anything, and sometimes you can even take items with you if you leave new ones. There is also normally a logbook where people who have found a cache can leave proof they were there.
On the website Geocaching.com there are over 1,000 caches currently in the Las Vegas area, ready to be found.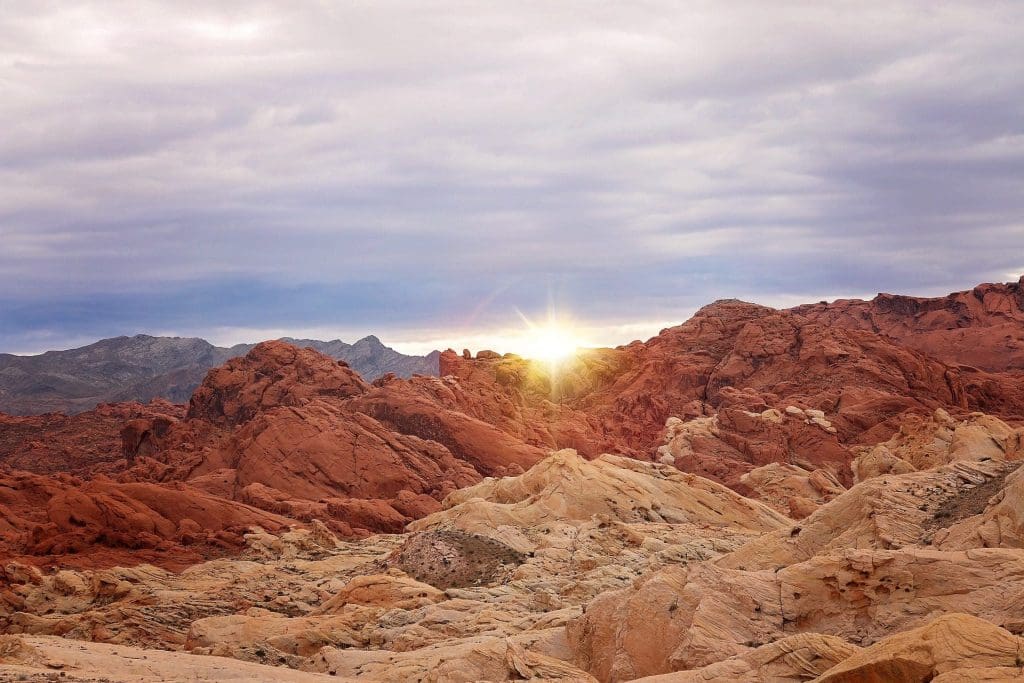 This gorgeous 40,000 acre state park is well-known for stunning multi-coloured rock formations, ancient petrified trees, and even petroglyphs that are over 2,000 years old.
Visitors can enjoy camping (traditional and RV) with very adequate facilities, hiking, or just walking around and enjoying the incredible scenery and wildlife.
Everything Else is Gravy
With the naturalist in you satisfied, there is nothing wrong with some indulgence in this entertainment capital. Alongside the obvious hotel hopping and gambling, Las Vegas has some unique and incredible aspects for any traveler.
For example there is Area15, which is best described as an entertainment complex that challenges the traditional idea of both art and experiences. This enormous compound has video arcades, light shows, music installations, and a constantly changing flow of extraordinary oddities.
For travelers that enjoy cocktails in a (literal) cool setting, the Minus5 Ice Bar experience is a fabulous place to take in ice sculptures and other frosty art, and food lovers can rejoice at Ferraro's Restaurant, some of the best Italian cuisine one can get.
There is so much else to see and experience here, it is highly recommended that travelers do their research before coming to the city.
---
Where to Stay in Las Vegas
There are an abundance of incredible hotels in Las Vegas. One of the best ones is a perfect balance between affordability and luxury, and that is The STRAT (formerly The Stratosphere).
This hotel has renovated rooms, very comfy beds, and attractions that include rides at the top of the 1,149 foot tower. You can even do something called a SkyJump which is their version of bungee jumping off the hotel and landing on the street below.
The STRAT also has excellent restaurants including a delicious place called CHI Asian Kitchen, which is not to be missed.
If Las Vegas is one of those destinations that has always been glossed over when making travel plans, it may be time to see through the gloss and discover the hidden gems that do exist in this part of North America. You just need to get past the slot machines and dancing girls to see it.
Jon Hiltz
Jon Hiltz has been a journalist for over ten years and an avid traveller for far longer. Jon recently became a published author with his first book 'The Wild West: Canada's Legalization of Marijuana', which is available on Amazon.