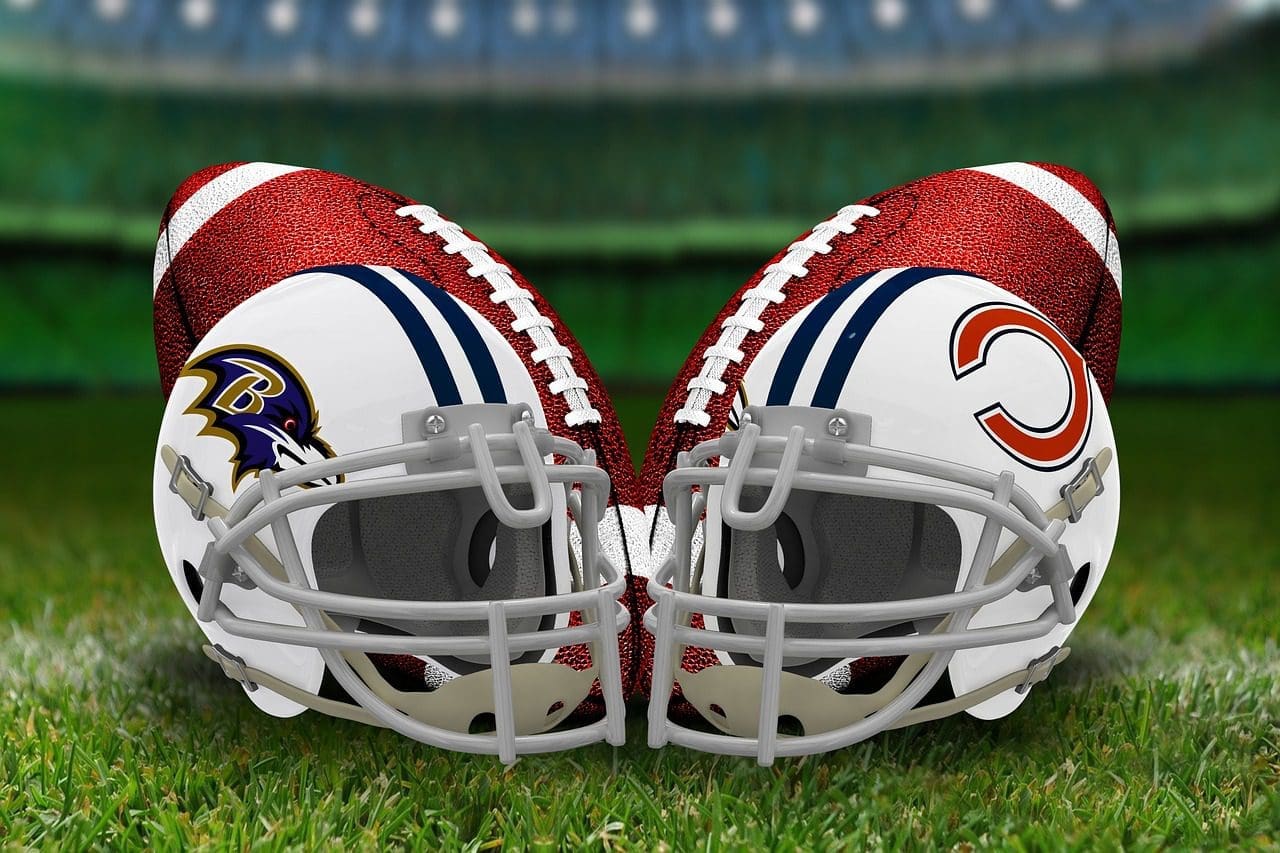 The Most Popular Stadiums To Check Out During Your Visit To Maryland
Travel Begins at 40 Editor
Posted on 11th Feb 2023
If you're a sports fan who's planning a vacation to the state of Maryland, there are several venues/events that should unquestionably be at the top of your wish list.
The "Old Line State" is renowned for its unique history and signature seafoods that attract millions of visitors from around the world every year. If you're also looking to enjoy entertainment events such as sporting events, musical performances and concerts, then Maryland is just for you.
After a long push and wait, Maryland sports betting officially launched back in November 2022. There are several special promo codes available to new customers, including $200 in instant bets from DraftKings if you wager $5, a risk-free bet of up to $3000 from FanDuel and a first bet offer up to $1,000 from BetMGM where you're paid back in bonus bets.
With that said, here are three of the most popular stadiums in Maryland that you need to check out during your visit here.
M&T Bank Stadium
M&T Stadium has been the home venue of the NFL's Baltimore Ravens since 1998. Having relocated from Cleveland in 1996, the Ravens played their first two seasons at Memorial Stadium, which has since been demolished.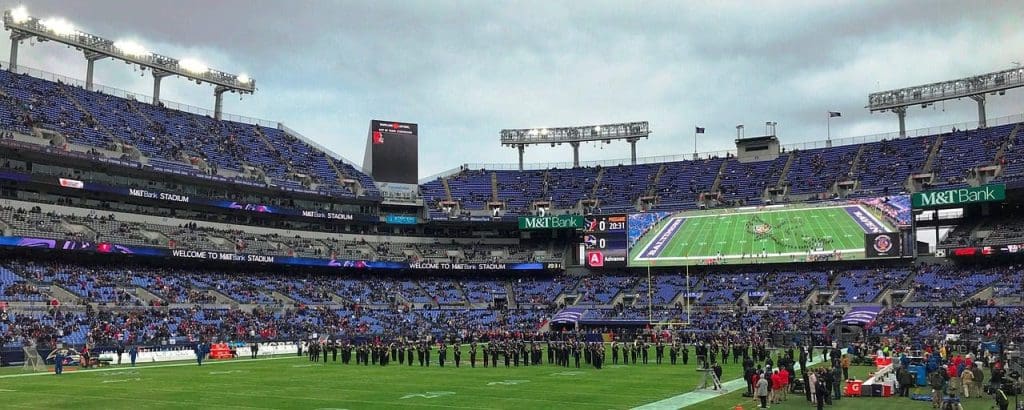 The stadium has a capacity of 71,008, and it's been an unforgiving place for opposing teams to visit over the past quarter-century. Baltimore has an all-time home record of 148-68-1, per StatMuse.
The likes of Ray Lewis, Ed Reed, Terrell Suggs, Joe Flacco, Anquan Boldin, Lamar Jackson and Marlon Humphrey all did/have done marvelous jobs in protecting the Ravens' home field advantage.
Baltimore has been a consistent playoff contender since relocating from Cleveland, with two Super Bowl championship banners (in the 2000 and 2012 seasons) hanging at M&t Bank Stadium.
M&T Bank Stadium holds nearly 8,200 club seats and 128 suites. It holds other sporting events and entertainment events such as music concerts. On Oct. 7 of this year, Billy Joel and Stevie Nicks will perform at M&T Bank Stadium.
The Ravens' 2022 season is over. They'll return to the field in September and play home games at least through the month of December and potentially January — depending on how far they go in the postseason.
Though the 2023 NFL schedule won't be released for at least a couple of more months, we do know of Baltimore's 2023 opponents: The AFC North rival Pittsburgh Steelers, Cincinnati Bengals and Cleveland Browns as well as the Houston Texans, Indianapolis Colts, Detroit Lions, Seattle Seahawks, Miami Dolphins and Los Angeles Rams.
Oriole Park at Camden Yards
The Baltimore Orioles of Major League Baseball have been playing their home games at Oriole Park at Camden Yards for 31 years and counting.
Like the Ravens, the Orioles previously played their home games at Memorial Stadium (1954 to 1991) before moving into Oriole Park at Camden Yards in 1992. Conveniently, the Orioles' ballpark is only about a nine-minute walk away from M&T Bank Stadium.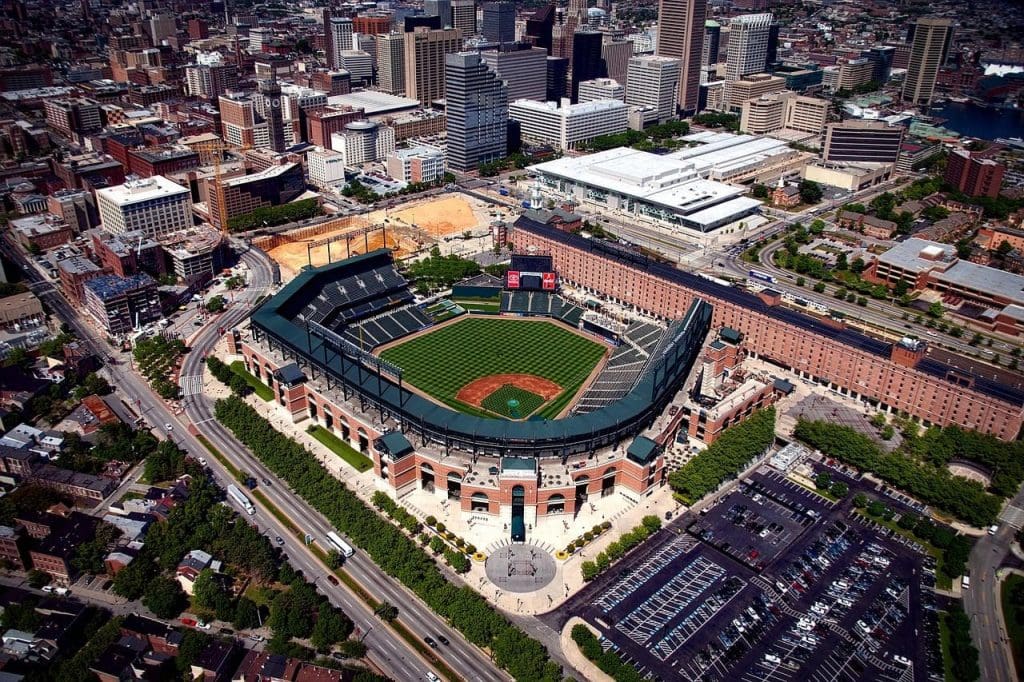 The Orioles have only made the postseason five times since moving into their new stadium, though they had thrilling runs to the ALCS in 1996, 1997 and 2014.
After a painful and lengthy rebuilding period, Baltimore's young stars came together and led the team to a record of 83-79 — marking the franchise's first winning season since 2016. With the Orioles on the up, spectators promise to get their money's worth compared to past years.
Like any ballpark, Camden Yards is the place to be during a beautiful spring or summer day. There's simply nothing like sitting back and enjoying a live-game experience of America's pastime.
Baltimore will host the AL East rival New York Yankees in their home opener on Apr. 6 — the first of a three-game series. The Orioles' final regular season game will be against another division rival in the Boston Red Sox on Oct. 1 — the last of a four-game series.
SECU Stadium
SECU Stadium is home of one of Maryland's many popular collegiate clubs, the Maryland Terrapins' football team.
The stadium opened its doors back in 1950, and it's been the home of the Terrapins' football team ever since. The Terrapins' lacrosse team, one of the best in the nation, also plays its home games here.
SECU Stadium has a capacity of 51,802. The times of the games haven't been released yet, but we do know the Terrapins will host the Towson Tigers in their season opener on Sept. 2, with their final home game at SECU taking place vs. the Michigan Wolverines on Nov. 18.
Travel Begins at 40 Editor
Travel articles, news, special offers, festivals and events from the Travel Begins at 40 Editorial team and our global network of travel industry contributors.