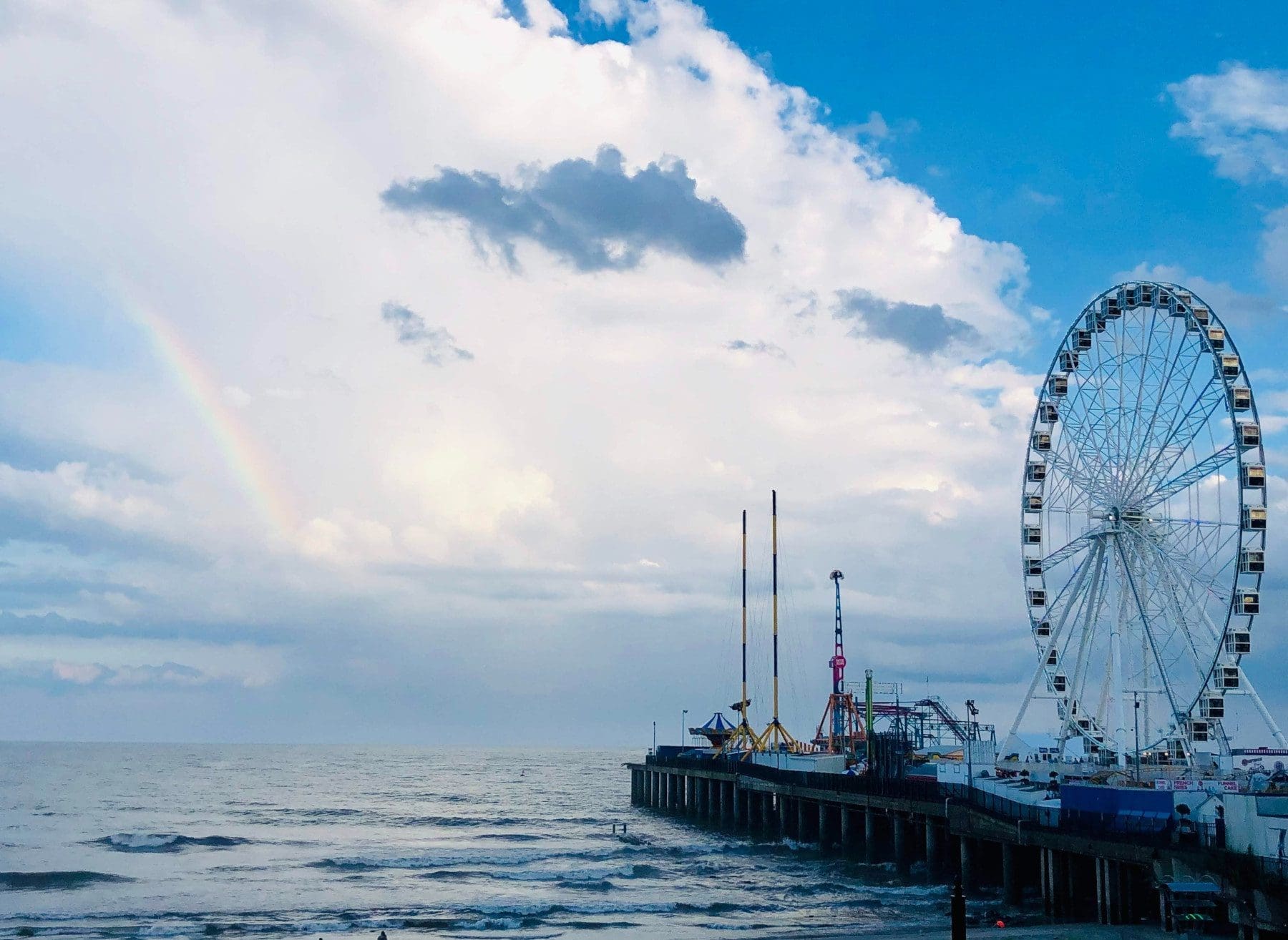 Why Atlantic City Is Experiencing Something of a Renaissance
Travel Begins at 40 Editor
Posted on 23rd Feb 2023
While many Americans talk of the joy of travelling the west coast of the US, there is a growing view that the east coast is starting to catch up. One city is doing so in a very big way – Atlantic City. Famed for its iconic boardwalk, beachfront and gaming scene, Atlantic City used to be the go-to place for the rich and famous between the 1930s and 1950s. Home to members of the Rat Pack and other Hollywood stars, it was a city that oozed charm and sophistication.
Fast forward to the early 1970s and Atlantic City was starting to look jaded. With no unique selling point, it was unsurprising to see vacancy rates soar in the city's illustrious hotel resorts. Drastic action was needed and the legalization of gambling in 1976 proved a major catalyst. Casino resorts began to line the beach front and overlook the boardwalk. It used to attract major boxing events, including several bouts involving heavyweight icon Mike Tyson.
The city embarked on a "Tunnel Project" to improve tourist access to its major casino resorts. The Borgata Hotel, Casino & Spa was one such entrant to the Atlantic City market in the early 2000s that benefited hugely from the development. It remains the highest-grossing casino resort in Atlantic City today, with the state of New Jersey's decision to legalize online gambling allowing Borgata to launch its own branded online casino in tandem. Its site now boasts one of the top five free spin promos in the US. Borgata's online offering is powered by the same underlying technology as established iGaming operator BetMGM.
Despite the commercial success of the likes of Borgata and Trump Taj Mahal (now known as the Hard Rock Atlantic City), the city would once again fall on hard times in the mid-2010s. The global financial crash put paid to a string of ambitious development projects. Meanwhile the devastation caused by "Superstorm Sandy" in October 2012 left Atlantic City firmly on its knees and desperately requiring major surgery.
Atlantic City has bounced back in a big way since 2020
Since the global economic downturn of 2020, Atlantic City almost feels reborn. There is a new energy that exudes up and down the boardwalk, where visitors dine and drink al fresco and locals head for their daily constitutionals. Atlantic City's beachside location has even caught the eye of Tripadvisor, which listed it as one of America's top ten trending beach resorts, with only the Florida Keys proving more popular than good ol' A.C.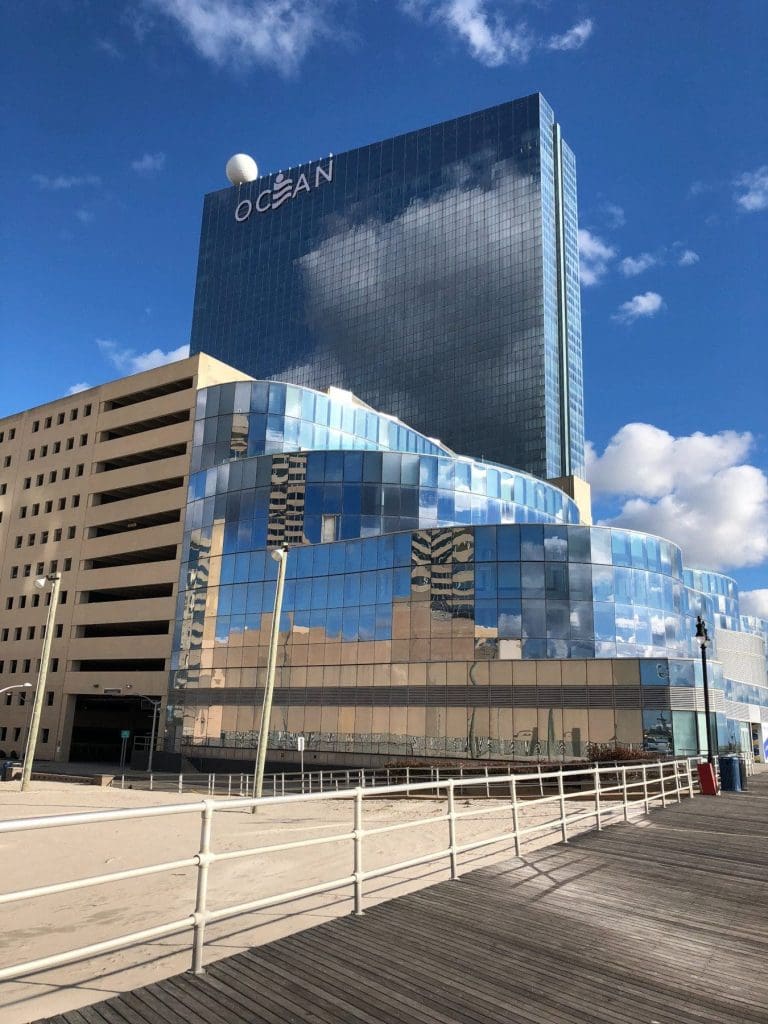 New and exciting resorts are cropping up all the time in Atlantic City. We've already mentioned the Hard Rock Hotel & Casino Atlantic City, which has had a much-needed makeover, but there's also the Ocean Resort Casino – the former location of Revel – which rebranded in affiliation with Hyatt, becoming part of its "Unbound Collection". There's also been a $200m renovation of Tropicana, breathing new life into the southern tip of the boardwalk. Even the city's first-ever casino resort – Resorts Casino – has had a $30m makeover, with improved pedestrian access to the boardwalk and neighboring resorts.
Atlantic City is no longer all about its gaming scene either. Developers like Pat Fasano have a "vision" for what this region can be for the Garden State. Fasano is leading the charge for a new "community" to be constructed in Atlantic City, bringing much-needed jobs and prosperity. Fasano freely admits that this vision is underscored by the value of Atlantic City's real estate, which is said to be worth less now than it was in 2005.
Developers are doing everything they can to cater for all tastes and ages. A new $100m water park is due to open its doors this summer adjacent to the Showboat Hotel, which is one of the few non-gaming resorts – a sign of the city's rapid diversification. Meanwhile a new 40,000 sq. ft go-karting raceway has been conceived in the vicinity of Showboat, demonstrating that resorts can be fun without the need for casino floors.
Even casino resorts like Hard Rock Atlantic City are investing big money into side attractions. Unsurprisingly, live music will be a key feature here, with legendary performers such as Rod Stewart, Alicia Keys, and comedian Kevin Hart all slated to appear here soon. Fasano recently told NJ Monthly that tourists will be "shocked" at Atlantic City's new look by 2025, but there's every reason to go now and witness this once proud city being restored to its former glories.
Travel Begins at 40 Editor
Travel articles, news, special offers, festivals and events from the Travel Begins at 40 Editorial team and our global network of travel industry contributors.