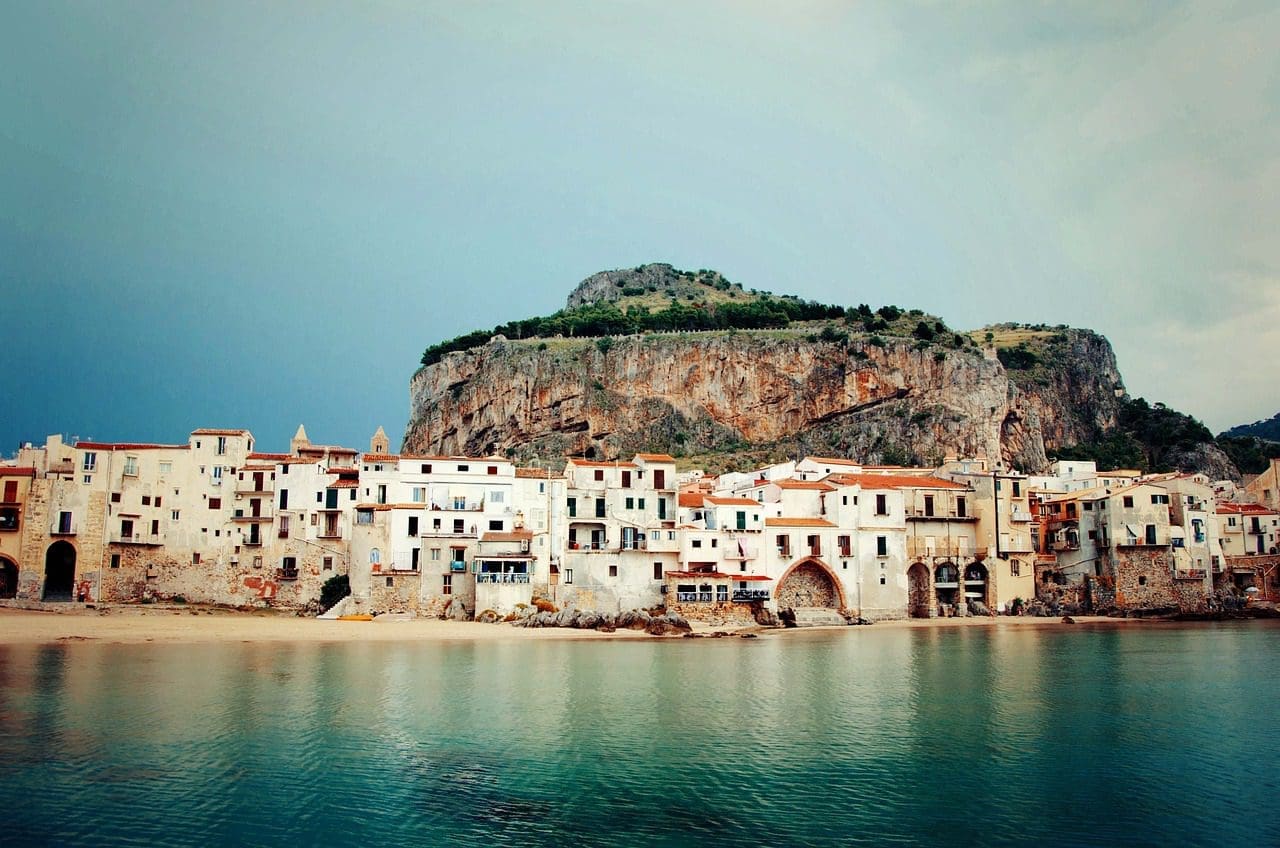 Discover Amazing Holidays in Sicily, Italy
Robbie Burness
Posted on 30th Mar 2023
Sicily Italy, the largest island in the Mediterranean Sea, boasts a rich history, stunning landscapes and delicious cuisine. It's no wonder that many travellers dream of visiting this beautiful Italian island for their next holiday. We'll take you through the wonders of Sicily, the delicious food you must-try and useful tips for a stress-free holiday on this paradise island. So join us on your holidays in Sicily.
Holidays in Sicily
Sicily attracts millions of visitors annually, thanks to its gorgeous beaches, ancient ruins, picturesque towns and delicious food. With an abundance of natural beauty and countless cultural and historical treasures to explore, there's no shortage of things to see and do on this enchanting island.
Stunning Beaches and Coastal Views
Sicily is home to over 1,000 kilometres of coastline, with white sandy beaches, crystal-clear waters and rugged cliffs providing breathtaking backdrops for a relaxing beach holiday. From famed Mondello Beach in Palermo to the exotic beauty of San Vito Lo Capo, Sicily offers a wide variety of beaches to suit every traveller's preference.
Don't miss the opportunity to visit the Aeolian Islands, a UNESCO World Heritage site, known for their stunning coastlines and volcanic beauty. They provide an idyllic setting for a day trip or a longer island-hopping adventure.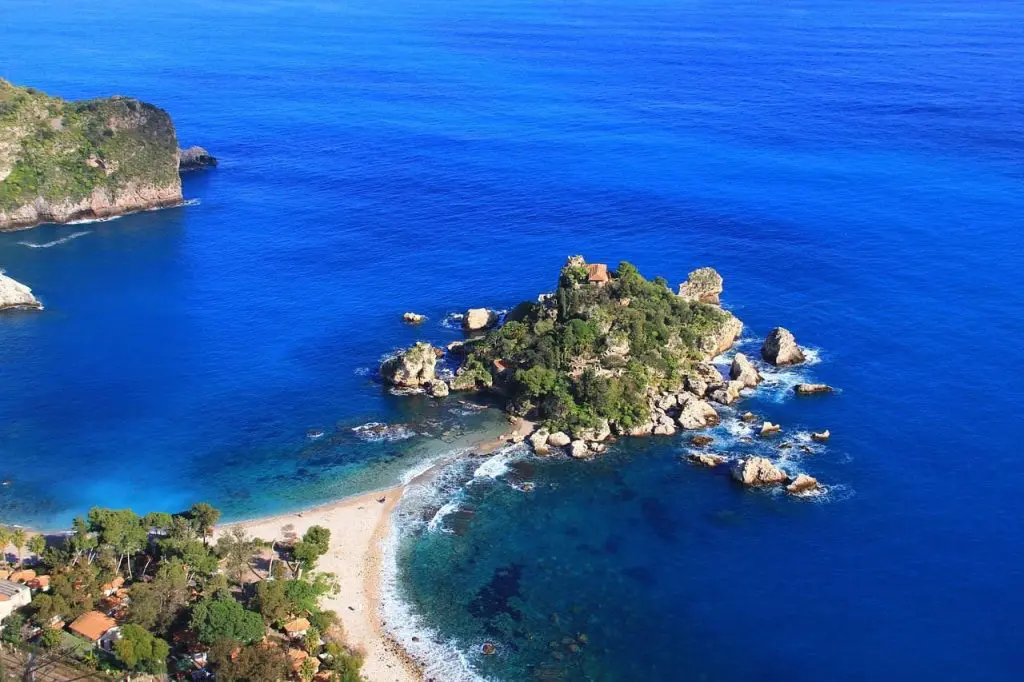 Explore Picturesque Towns and Villages
Sicily's small towns and villages are known for their narrow, winding streets, colourful houses and friendly locals. Visit Taormina, a historic hilltop town with a lively atmosphere, numerous luxury boutiques, and the ancient Greek Theatre as its star attraction. Head to Cefalù, a charming coastal town with an impressive Norman cathedral and a long, sandy beach perfect for soaking up the sun.
For a more spacious, off-the-beaten-path experience, consider exploring the Baroque towns of Noto, Modica, and Ragusa in the southeastern part of the island. These towns offer remarkable architecture and a rich history in a less crowded setting.
Delve into Sicily's Rich History and Culture
With a history stretching back thousands of years, Sicily has been influenced by numerous civilisations, including the Greeks, Romans, Byzantines, Arabs and Normans. Many archaeological sites and monuments attest to the island's rich cultural heritage, making it a perfect destination for history enthusiasts.
Visit the magnificent Valley of the Temples in Agrigento, a UNESCO World Heritage site, to witness the ancient Greek temples that have withstood the test of time. The Roman Villa del Casale in Piazza Armerina, famous for its intricate mosaics, is another must-see for those interested in ancient art and history.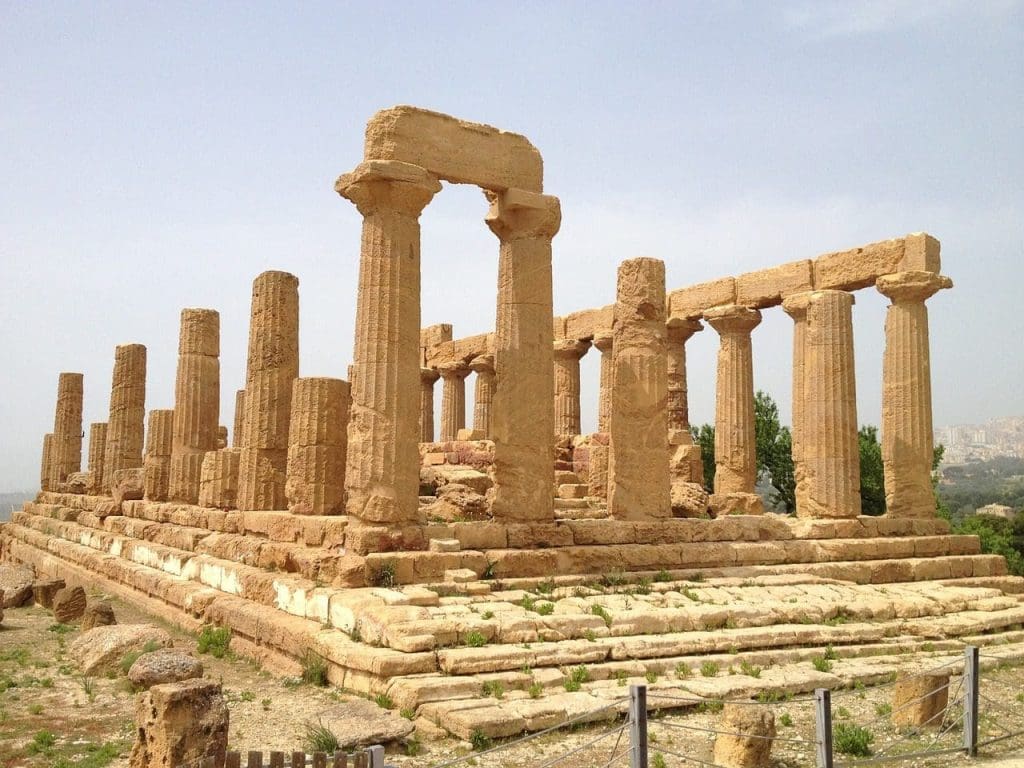 Unwind in Luxury Accommodation on Your Holidays in Sicily
After a day of exploring the island's treasures, unwind in one of Sicily's luxurious accommodation. Whether you're looking for a boutique hotel, a lavish resort, or a cozy bed and breakfast, you'll find plenty of options to suit your taste and budget.
Charming Boutique Hotels
Boutique hotels in Sicily offer an intimate and personalised experience, with unique design elements and attentive service. Opt for a historic palazzo with beautifully restored interiors, or enjoy a modern and stylish retreat offering stunning views of the surrounding landscapes. Some boutique hotels also feature spa services and gourmet on-site restaurants, ensuring a truly indulgent stay.
Lavish Resorts and Spas
For those seeking the ultimate in luxury, Sicily has a range of high-end resorts and spas that promise to pamper you during your stay. Take advantage of private beach access, exquisite dining options, and state-of-the-art fitness facilities. Indulge in restorative spa treatments using local ingredients like Sicilian citrus fruits and sea salt to rejuvenate both body and mind.
Cosy Bed and Breakfasts
If you prefer a more homey atmosphere, Sicily also offers a wealth of charming bed and breakfasts. These family-run establishments provide a warm and welcoming environment, often with gorgeous gardens, terraces, or balconies that allow you to soak in the island's beauty over a homemade breakfast. Many B&Bs also offer insider tips and personalised recommendations to help you make the most of your visit.
Indulge in Sicilian Cuisine on Your Holidays in Sicily
Sicilian cuisine is a delicious blend of Mediterranean flavours, influenced by the island's diverse history. Expect fresh seafood, fragrant herbs and robust wines as you indulge in local specialties.
Traditional Sicilian Dishes to Try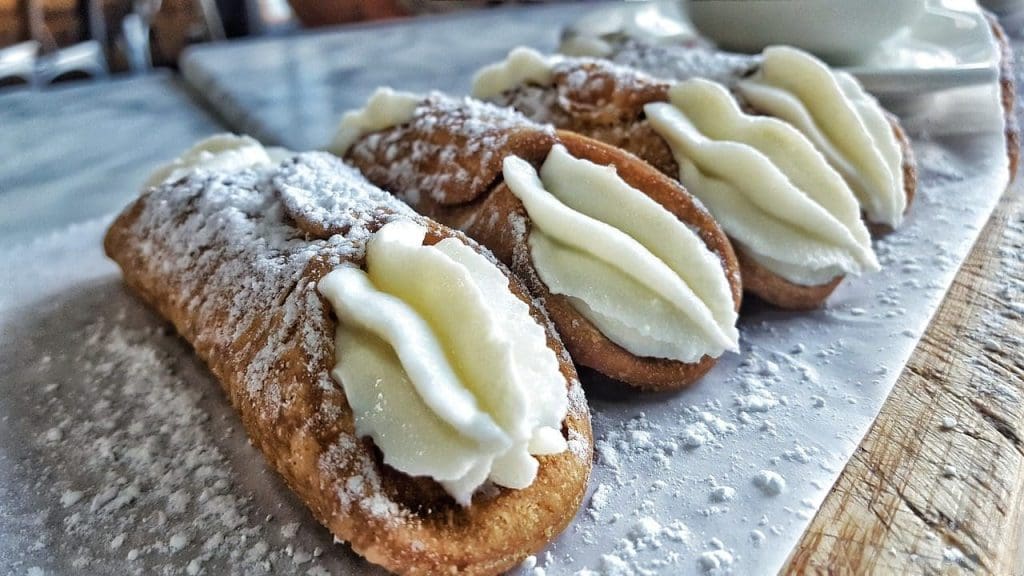 Some must-try traditional Sicilian dishes include pasta alla Norma (pasta with aubergine and tomato sauce), arancini (fried rice balls with various fillings), and caponata (a sweet and sour vegetable dish). Don't forget to leave room for dessert: the island is famous for its sweets, such as cannoli (tube-shaped shells filled with sweet ricotta) and cassata (an elaborate sponge cake).
Local Wine and Spirits
A trip to Sicily isn't complete without sampling the island's local wines, such as Nero d'Avola. Savour a glass as you watch the sun set over the Mediterranean or during a leisurely meal of the island's finest cuisine. For something stronger, try limoncello, a citrus liqueur often homemade by local families from the island's abundant lemon trees.
Must-Visit Restaurants and Cafés
From fine-dining establishments to family-run trattorias, Sicily offers a wide range of dining options to suit every taste and budget. Savour fresh seafood at a seafront eatery, enjoy a relaxed meal in a bustling market square, or indulge in a decadent dessert at a historic pastry shop. Whatever your preference, you won't be disappointed by the island's diverse culinary offerings.
Experience Sicily's Natural Wonders
Away from the bustling coastal resorts, Sicily's interior is a treasure trove of natural wonders waiting to be explored. From rugged mountain terrain to lush, verdant valleys, the island offers plenty of opportunities to connect with nature and experience its diverse landscape.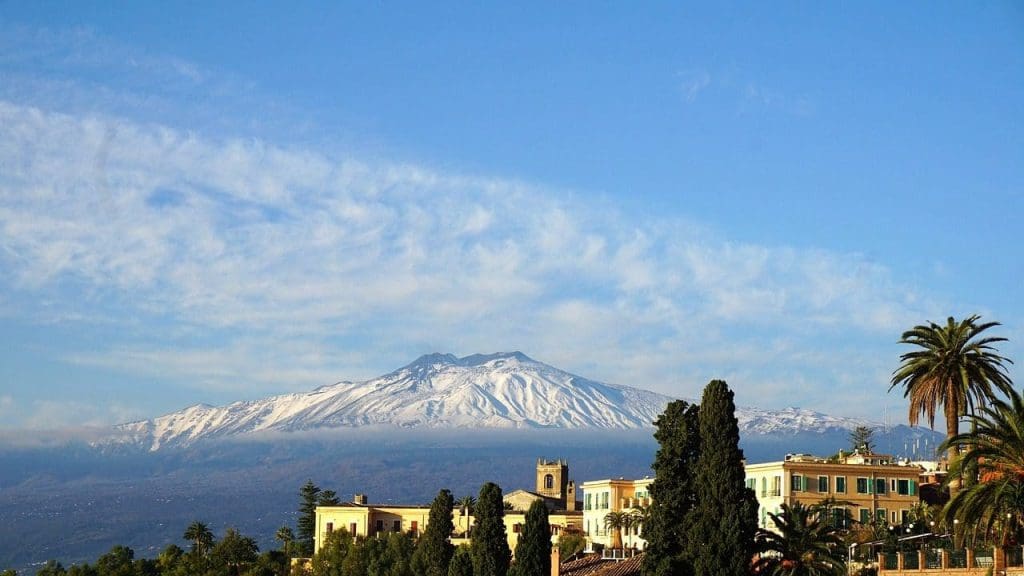 Hiking and Outdoor Activities
Sicily offers numerous hiking trails that cater to all levels of fitness and experience. Trek through the lush countryside and rolling hills, take a stroll along the sandy beaches, or challenge yourself with a demanding mountaintop ascent. Those seeking adventure can also enjoy activities like rock climbing, canyoning, mountain biking and horseback riding.
Visit Mount Etna, Europe's Highest Active Volcano
A visit to Mount Etna, Europe's highest and most active volcano, should be on every traveller's Sicily holidays itinerary. Take a guided tour to explore the volcanic craters and lava fields or hike one of the many trails that wind around the mountain. The brave can even descend into a lava cave for an unforgettable experience.
Discover the Unique Flora and Fauna
The diverse landscape of Sicily offers a rich habitat for a wide variety of flora and fauna. From the vibrant wildflowers that carpet the countryside in spring to the birds of prey that inhabit the craggy cliffs, nature enthusiasts will be thrilled at the chance to spot rare species and enjoy the island's unique ecosystem.
Tips for a Stress-Free Sicily Holidays
Now that you're all set to discover the magic of Sicily, here are a few essential tips to help you plan your visit and make your experience as stress-free and enjoyable as possible.
Best Time to Visit Sicily
The best time to visit Sicily is between April and June or September and October, when the weather is mild and the tourist crowds are manageable. The summer months of July and August can be hot and crowded, while winter brings cooler temperatures and more rainfall, although it can still be an excellent time to visit to avoid the peak season rush.
Getting Around the Island
Public transportation in Sicily can be limited, so renting a car is a popular choice among travellers. It allows you the freedom to explore the island at your own pace and discover hidden gems off the beaten path. Alternatively, buses and trains connect the major cities and towns, while boats and ferries are available for island hopping.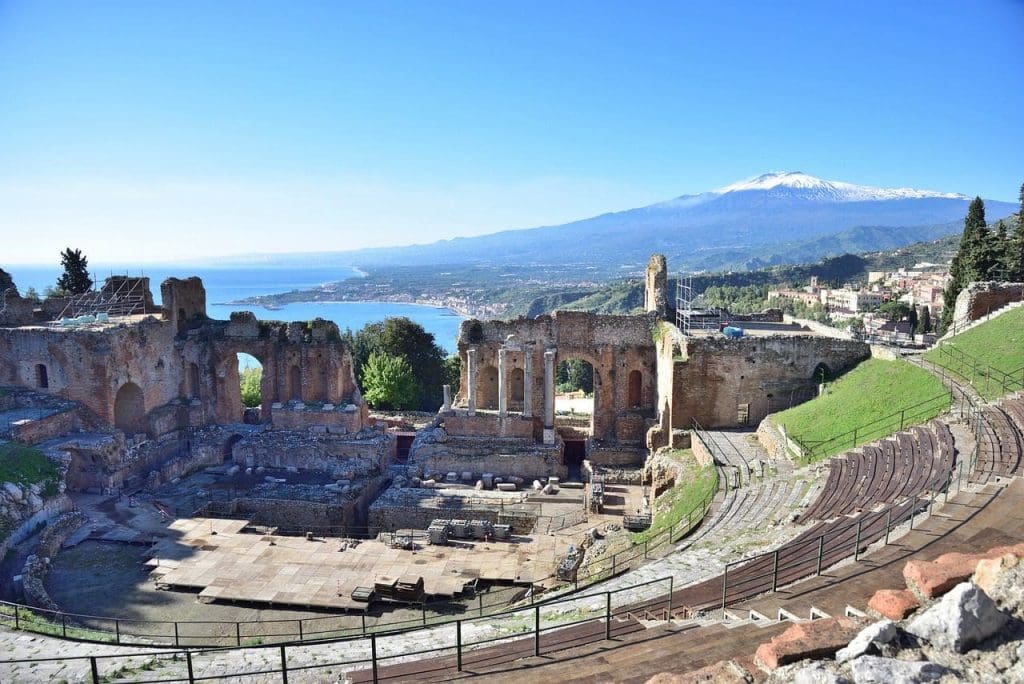 Essential Travel Tips and Safety Advice
Finally, follow these essential tips to ensure a safe and enjoyable trip to Sicily:
Keep an eye on your belongings, especially in crowded tourist areas and public transportation, as pickpocketing can be an issue.
Carry a water bottle with you at all times, as tap water in Sicily is safe to drink, and staying hydrated is crucial in the hot Mediterranean sun.
Learn a few basic Italian phrases to help you communicate with locals, as English may not be widely spoken outside of tourist areas.
Be respectful of local customs and traditions, and dress modestly when visiting religious sites.
With its stunning natural beauty, rich history and mouthwatering cuisine, Sicily is truly a destination unlike any other. Enjoy a relaxing holiday on this charming island and create memories that will last a lifetime.
---
Holidays in Sicily
For more inspiration for your holidays to Sicily, try the official tourism website.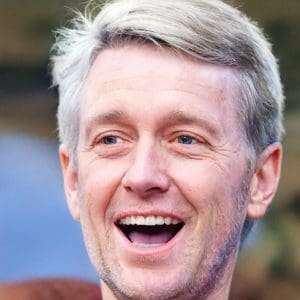 Robbie Burness
Robbie gave up his sedentary London office existence when he turned 40 to explore the world and now is living the dream as a digital nomad.