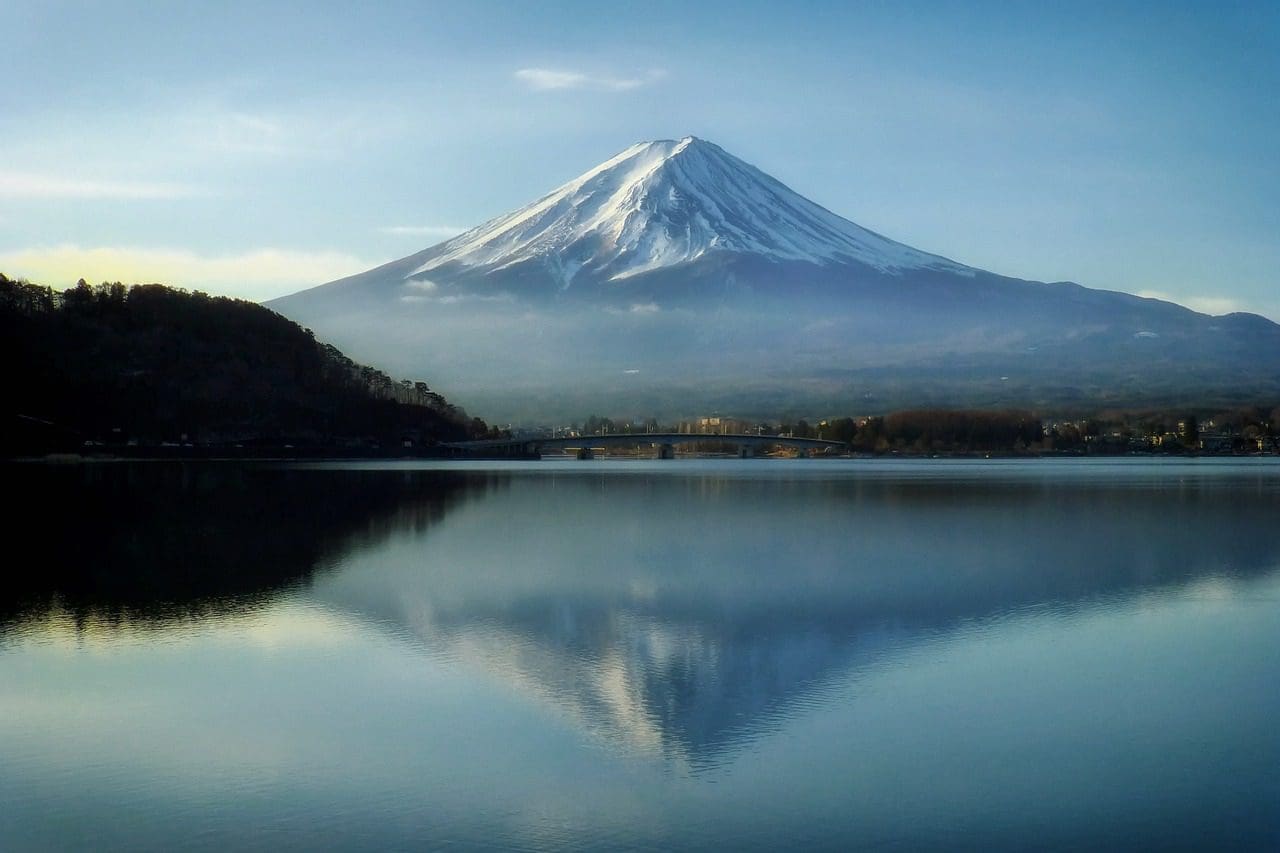 Discover Japan: Staying in a Hakone Ryokan
Robbie Burness
Posted on 21st Mar 2023
Hakone, Japan is a popular travel destination for its stunning natural beauty, cultural attractions and hot springs. It's a perfect getaway from the bustling city of Tokyo, as it's located only a couple of hours away. While there are many accommodation options staying at a Hakone ryokan is a unique and traditional way to experience Japanese hospitality.
Ryokans are traditional Japanese inns that offer an authentic experience of Japan's culture and customs, from the design and decoration of the rooms to the meals served.
Exploring the Hakone Region
Hakone is located in the Kanagawa prefecture and is known for its breathtaking views of Mount Fuji, serene Lake Ashi, and relaxing onsen hot springs. The region is a popular destination for both domestic and international tourists, who come to unwind and enjoy the tranquility of the countryside.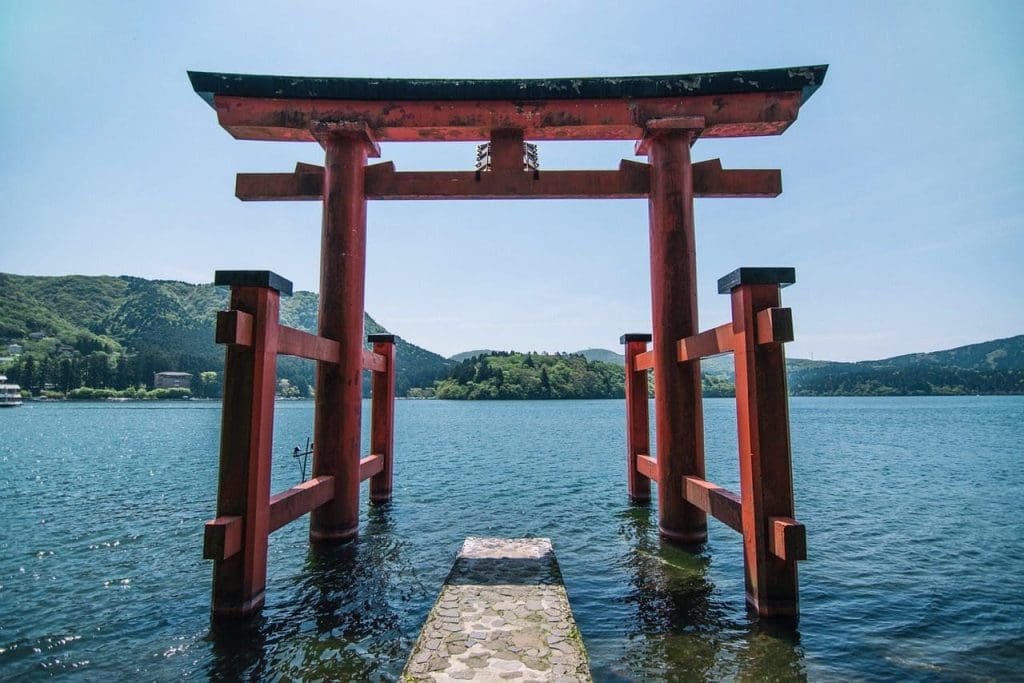 One of the top attractions in Hakone is the Hakone Shrine, a beautiful Shinto shrine located at the foot of Mount Hakone. The shrine is surrounded by stunning views of the lake and mountains, making it a must-visit destination for anyone travelling to Hakone.
Another highlight of the region is the onsen hot springs. Hakone has a long history of onsen hot springs, which are believed to have healing properties. Soaking in the mineral-rich water of the onsen is a popular pastime in Hakone and is known to help relieve stress, improve circulation, and promote relaxation. There are several onsen hot springs throughout the Hakone region, each with its own unique features and offerings.
In addition to the Hakone Shrine and onsen hot springs, the region also offers scenic hiking trails, museums and art galleries. Whether you're looking to relax and unwind or explore the region's natural beauty, Hakone has something to offer for everyone.
What is a Hakone Ryokan?
If you're planning to visit Hakone, Japan, staying at a ryokan is an experience not to be missed. A ryokan is a traditional Japanese inn that originated during the Edo period (1603-1868) and is known for its hospitality, attention to detail and natural hot springs.
When staying at a ryokan, you can expect to be immersed in traditional Japanese culture and architecture. The rooms are typically designed with tatami flooring, shoji doors and futon bedding. Guests are encouraged to wear yukata, or casual kimono, during their stay.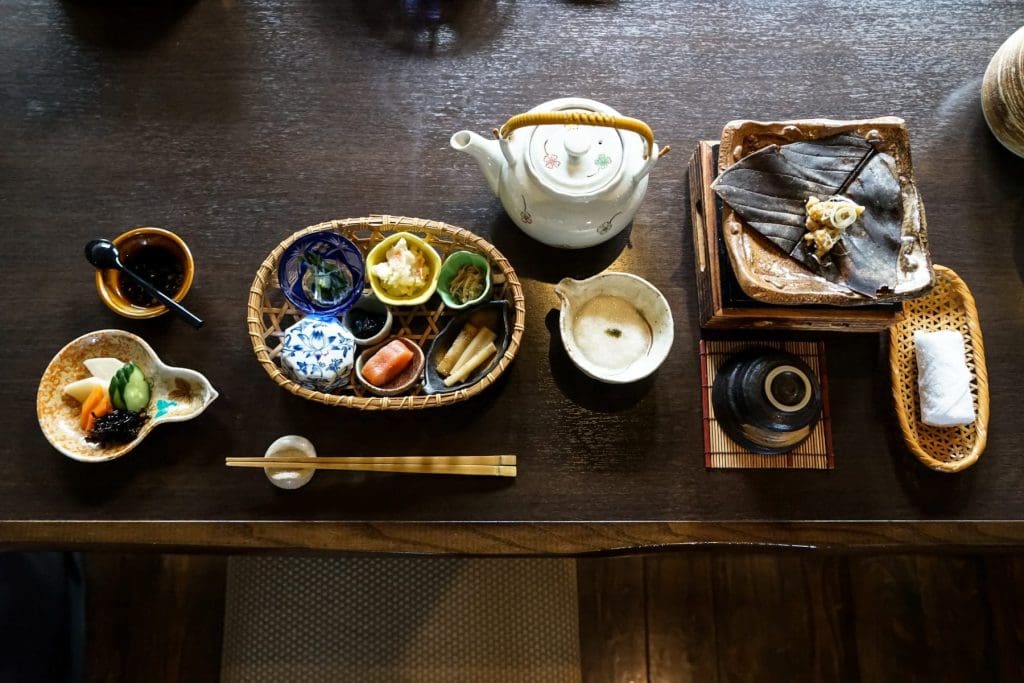 In addition to its unique accommodations, ryokans are also known for their excellent food. Most ryokans offer kaiseki, a traditional multi-course Japanese meal that features fresh and seasonal ingredients. Many ryokans also have their own hot springs, called onsen, which are a great way to relax and unwind after a day of exploring Hakone.
Ryokans differ from western-style hotels in several ways. They often have a more intimate and personalised atmosphere, with fewer rooms and more attentive service. Additionally, while western-style hotels are focused on providing modern amenities and conveniences, ryokans emphasise traditional Japanese hospitality and customs.
If you're looking to stay at a Hakone ryokan, there are several excellent options to choose from, ranging from budget-friendly to high-end luxury. Whether you're looking for a unique cultural experience or a relaxing getaway, staying at a ryokan is an unforgettable way to experience the best of Japanese hospitality.
Ryokans vs. Hotels in Hakone
While there are many hotels in Hakone, staying at a ryokan offers a unique experience that cannot be found at a typical hotel. Ryokans offer traditional Japanese hospitality and an opportunity to experience Japanese culture firsthand.
Unlike hotels, ryokans typically have fewer rooms, which means they can offer more personalized service to their guests. Many ryokans also offer traditional Japanese experiences, such as tea ceremonies, calligraphy classes, or kimono rentals.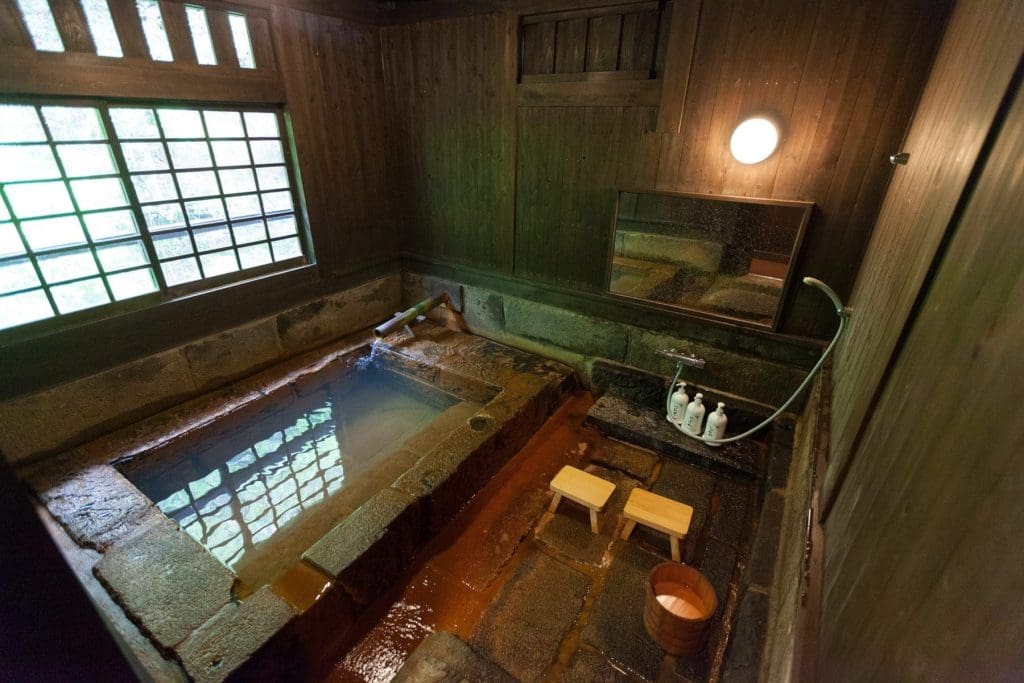 Another benefit of staying at a ryokan is the opportunity to enjoy the hot spring baths. Many ryokans have private hot spring baths in the guest rooms or communal hot spring baths for all guests to use. On the other hand, hotels may have a swimming pool or gym but usually do not have hot spring baths.
Of course, there are also advantages to staying at a hotel in Hakone. Hotels offer more modern amenities, such as larger rooms and more extensive facilities. They may also be located in more convenient areas for exploring the region. Ultimately, whether to stay at a ryokan or a hotel depends on personal preference and the type of experience you are looking for.
Experiencing Onsen Hot Springs in Hakone
No visit to Hakone is complete without experiencing the onsen hot springs that are abundant in the region. Onsen is the Japanese term for natural hot springs, which are found throughout Japan due to its volcanic activity.
Soaking in an onsen hot spring has many benefits, including relaxation, improved blood circulation, and relief from muscle and joint pain. The minerals found in the hot springs are believed to have therapeutic properties and can help to soothe the body and mind.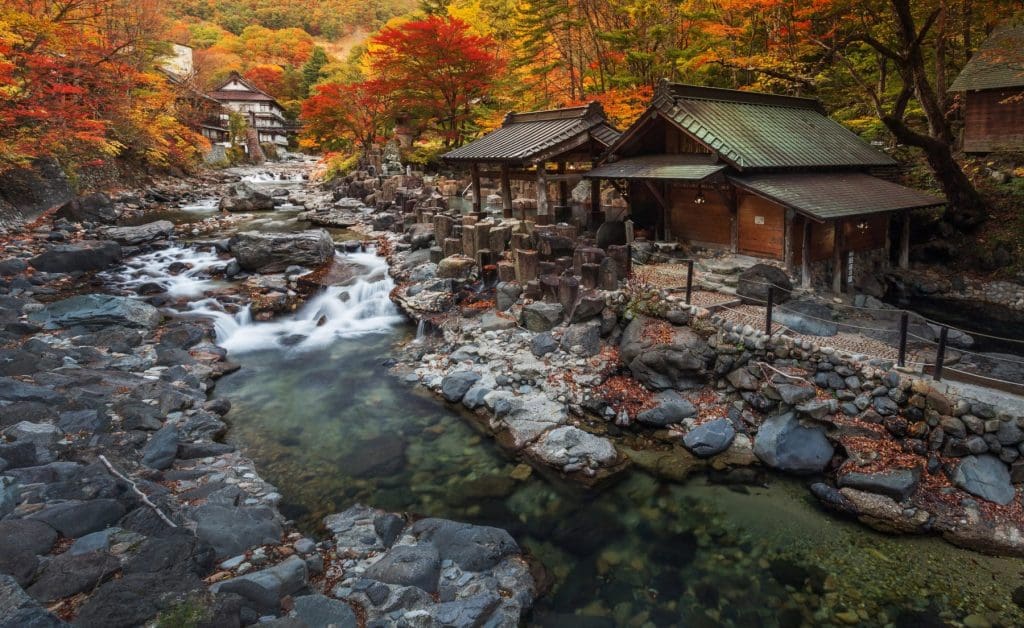 Hakone is known for its many onsen hot springs, which are scattered throughout the region. Each onsen has its unique features, including different water temperatures, mineral content and views. Some of the most popular onsen in Hakone include Tenzan Onsen, Yunessun and Hakone Yuryo.
At Tenzan Onsen, you can enjoy open-air hot springs surrounded by lush greenery and a serene atmosphere. Yunessun offers a more family-friendly experience with its variety of themed hot springs, including a coffee bath and a red wine bath. Hakone Yuryo has a more luxurious feel, with its private outdoor hot springs that overlook the Hakone mountains.
No matter which onsen you choose to visit, be sure to follow proper etiquette, including washing before entering the hot spring and avoiding bringing towels into the water. Also, note that tattoos may not be permitted in some onsen due to cultural reasons.
If you're looking for a relaxing and rejuvenating experience in Hakone, be sure to add onsen hot springs to your itinerary.
How to Get to Hakone from Tokyo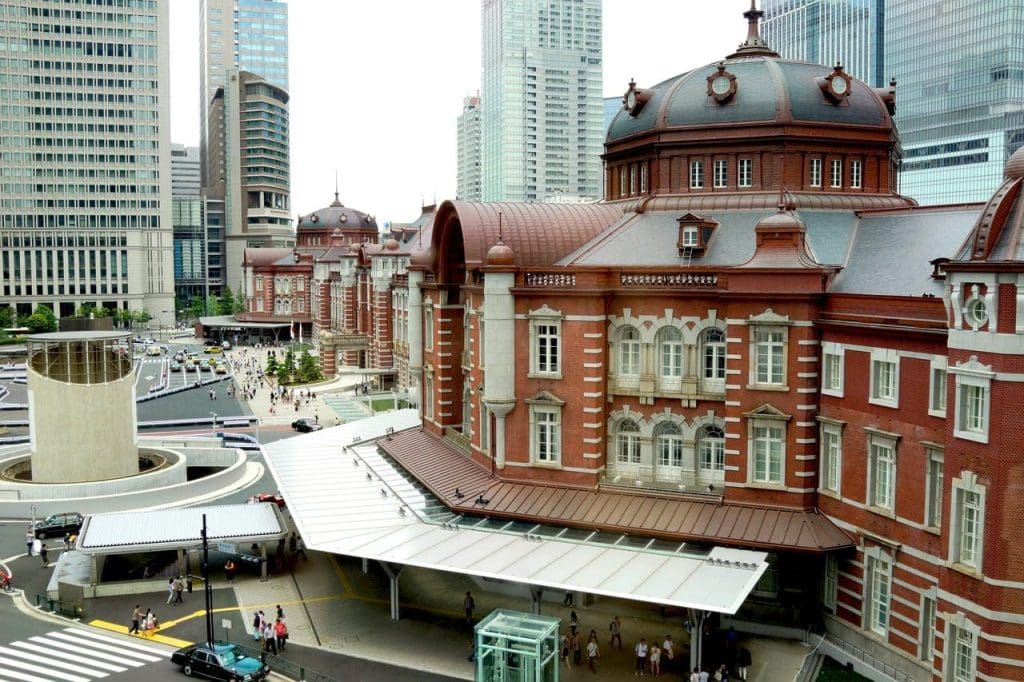 Hakone is easily accessible from Tokyo, making it a popular day trip or weekend getaway destination for those in the capital. There are several options for getting to Hakone from Tokyo, including:
Train: The easiest way to get to Hakone from Tokyo is by taking the Odakyu Limited Express Romancecar train from Shinjuku Station to Hakone-Yumoto Station. The journey takes around 85 minutes.
Bus: Another option is to take a highway bus from Tokyo's Shinjuku Station to Hakone-Yumoto Station. The journey takes around 2 hours.
Car: If you prefer to drive, it takes around two to three hours to reach Hakone from central Tokyo, depending on traffic. However, parking in Hakone can be challenging, especially during peak season.
Once you reach Hakone-Yumoto Station, you can take the Hakone Tozan railway or a bus to your Hakone ryokan or hotel. Alternatively, you can purchase the Hakone Free Pass, which allows for unlimited travel on designated transportation in the area and includes discounts at select attractions.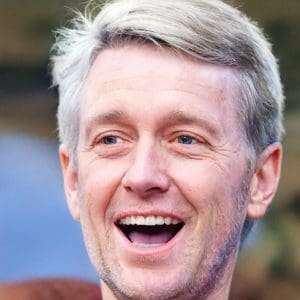 Robbie Burness
Robbie gave up his sedentary London office existence when he turned 40 to explore the world and now is living the dream as a digital nomad.