Exploring the Most Extravagant Casino Resorts in the World
Travel Begins at 40 Editor
Posted on 28th Mar 2023
Are you looking for a luxurious vacation spot? We've got just the thing for you! From the glitter of Las Vegas to Macau's opulent casino resorts, explore some of the most extravagant gaming destinations in the world. Each of these elaborate gambling establishments offer their visitors an unparalleled level of class and sophistication, with grand restaurants, stunning shows and plenty of entertainment options.
Here we'll share details on each exceptional destination as well as tips on how to enjoy your time at these amazing locations without breaking your bankroll. So grab your passport and let us take you on a journey around the globe in search of irresistible gaming experiences, or you can always click online at fun88 review!
1. The Venetian Macao, Macao
The Venetian Macao is a luxurious hotel and casino resort located in Macau, China. Owned by the American Las Vegas Sands company, the 39-story structure on Macau's Cotai Strip offers 3,000 suites with high-class amenities such as branded shopping options, an outdoor swimming pool and 30 stylish dining options. The Venetian Macao also features replicas of the famous canals and architectural icons from Venice, Italy. With 64 Paiza suites that include private massage rooms, gyms, pools, and media/entertainment centers, The Venetian Macao is a great destination for both leisure and business travelers alike. Additionally, the resort offers 550,000 square feet of gaming space for guests to enjoy.
2. Wynn Macau, Macau
Wynn Macau is a 5-star luxury hotel located in Macau, offering guests an unforgettable experience. From its opulent rooms and suites to its award-winning dining and entertainment options, Wynn Macau has something for everyone. Guests can enjoy the finest amenities, including a casino with a full range of games, as well as an array of shops and restaurants. The resort also features the Encore at Wynn Macau, which offers additional luxurious accommodations and amenities. Whether you're looking for a romantic getaway or a family vacation, Wynn Macau is sure to provide an unforgettable experience.
3. Caesars Palace, Las Vegas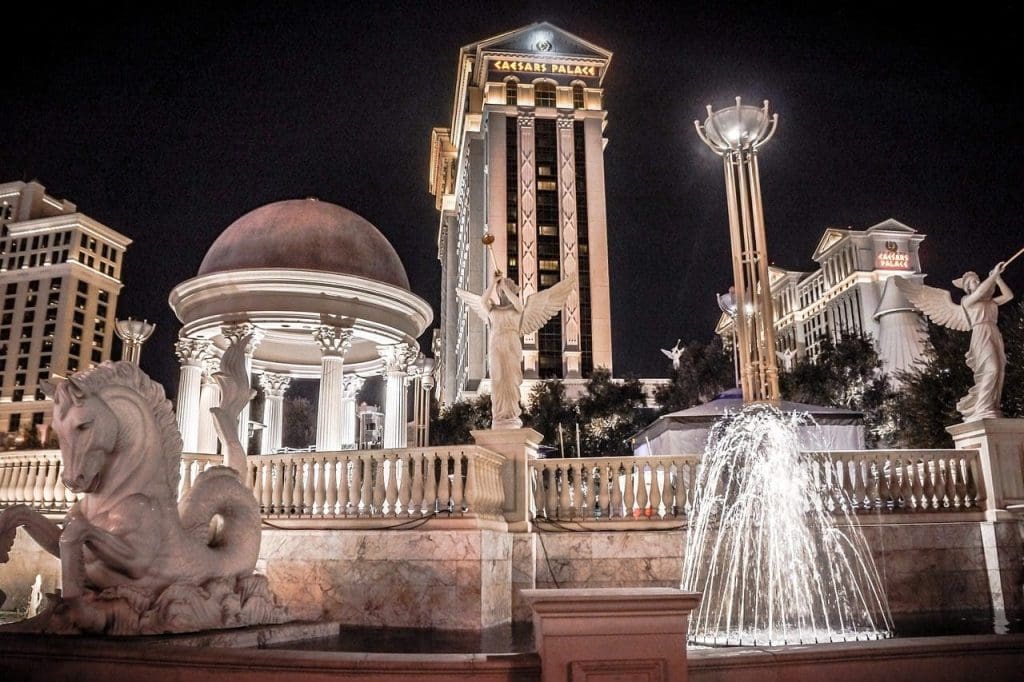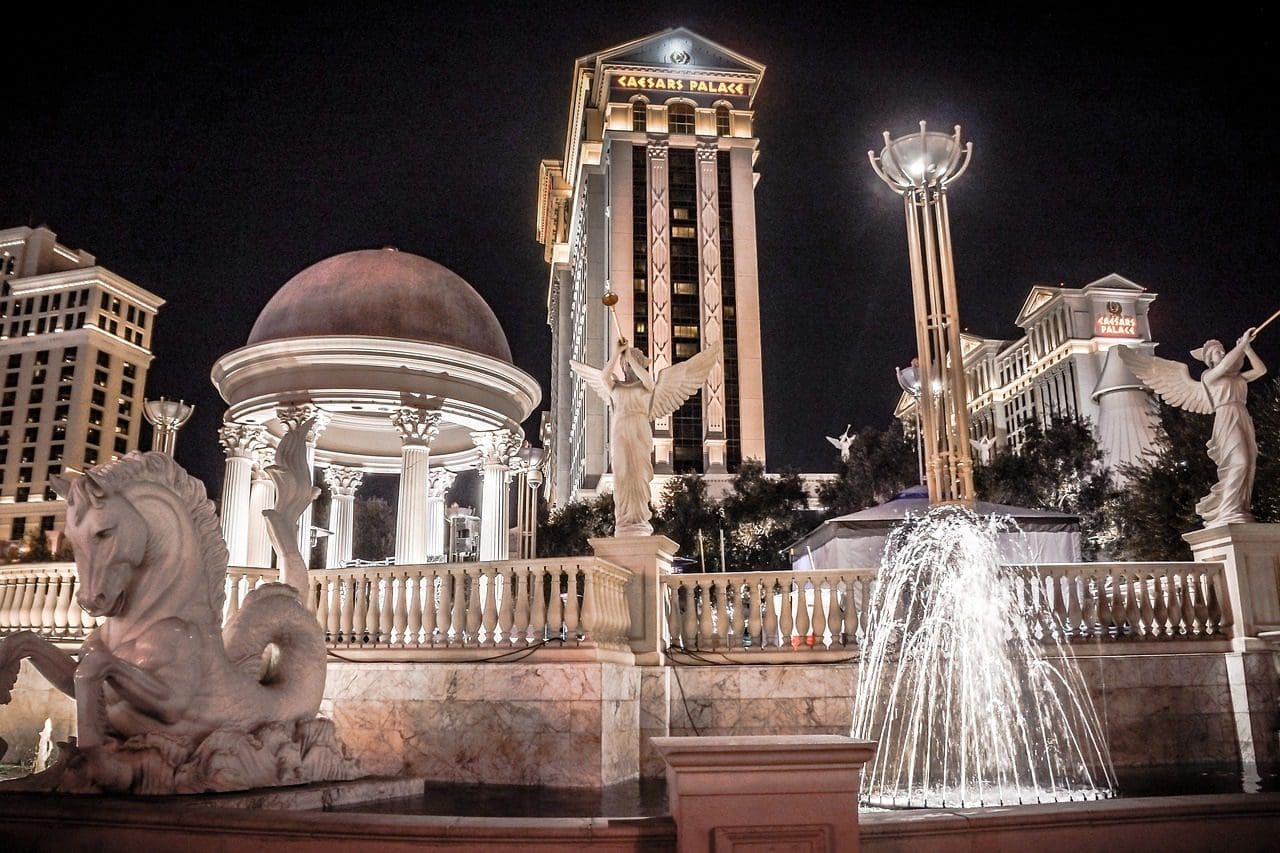 Caesars Palace is a luxury hotel and casino located on the Las Vegas Strip in Paradise, Nevada. It is one of the most iconic resorts in Las Vegas, renowned for its opulent decor and celebrity-owned restaurants. This luxurious destination features seven swimming pools, a spa, and The Forum Shops, an upscale shopping center. Guests can also enjoy gaming at the Caesars Palace Poker Room or try their luck at the casino. Whether you're looking for a romantic getaway or a fun night out with friends, Caesars Palace has something for everyone. With its world-class amenities and unbeatable location, it's no wonder why Caesars Palace is one of the top destinations in Las Vegas.
4. Sun City Casino Resort, South Africa
Sun City Casino Resort in South Africa is a luxury resort and casino located between the Elands River and the Pilanesberg. It is one of South Africa's top leisure destinations, offering visitors a wide range of activities such as outdoor tennis courts, an outdoor pool, and even a surf-and-turf themed Valley of Waves. The resort also features a variety of accommodation options, from luxurious 5-star hotels to more affordable 3-star hotels. Visitors can also enjoy the casino with its selection of slots and table games. With so much to offer, Sun City Casino Resort is the perfect destination for anyone looking for a fun and exciting vacation in South Africa.
5. Crown Casino, Australia
Crown Casino in Melbourne, Australia is a world-class integrated resort featuring luxurious accommodation, award-winning dining, an exciting casino, conferencing facilities, shopping and entertainment. Located on the south bank of the Yarra River, Crown Casino offers visitors a unique experience with its 24/7 gaming options including a variety of table games, electronic games and competitions. Crown Resorts also offer special packages and promotions to make every visit special. With its Sydney counterpart located in the heart of the city, Crown Sydney offers guests a unique experience with its luxury accommodation, dining and nightlife. Despite recent controversy surrounding the brand's suitability to hold a gambling license in Melbourne, Crown Resorts continues to strive for excellence in providing customers with an unforgettable experience. Such excellent land based casinos abound in Australia. But apart from this, Online casinos are also very famous here and there is no dearth of best australian casino sites where players can play their favorite casino games.
6. Foxwoods Resort Casino – Ledyard, Connecticut
Foxwoods Resort Casino in Ledyard, Connecticut is the largest casino in the Western Hemisphere. It offers a wide variety of entertainment attractions, shopping, and fine dining experiences. The casino is owned and operated by the Mashantucket Pequot Tribal Nation and features deluxe accommodations. Guests can enjoy world-class cuisine, electrifying entertainment, award-winning golf, state-of-the-art spas, and more. This summer Gordon Ramsay will be bringing Hell's Kitchen to Foxwoods Resort Casino for an unforgettable experience. With so much to do and see at Foxwoods Resort Casino in Ledyard, Connecticut, it's no wonder why it has become one of the top destinations in the Northeast.
7. Marina Bay Sands, Singapore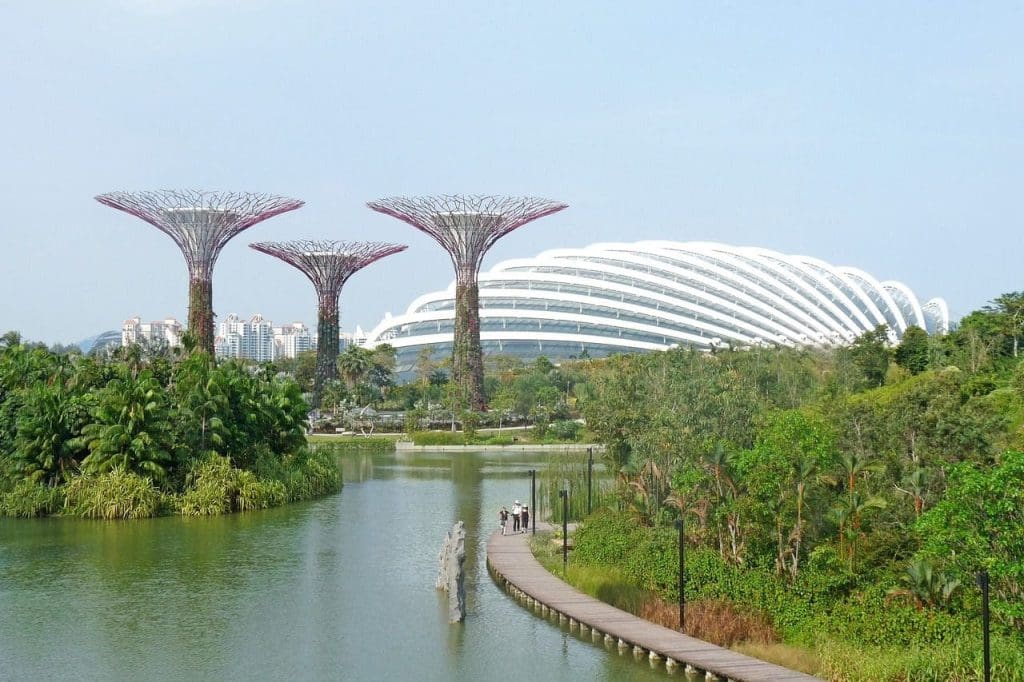 Marina Bay Sands is a luxurious casino resort in Singapore that offers an inspiring combination of entertainment and leisure activities. Visitors can try their luck at the 250 tables and 1,600 gaming machines spread across four storeys or take a seat at one of the private gaming salons that provide unrivaled levels of luxury and comfort. The casino also features a wide array of restaurants, bars and lounges, each offering its own unique dining experience. For visitors looking for something a little more thrilling, there are themed nights with live entertainment, dazzling light shows and world-class DJs from around the globe. Whether you're after fun, indulgence or simply seeking to win big at the slots, Marina Bay Sands Casino guarantees a gaming experience like no other.
8. Atlantis Resort & Casino, Paradise Island, Bahamas
Atlantis Resort & Casino, Paradise Island in the Bahamas is a luxurious and vibrant destination for travelers. The resort spans seven acres of lush lagoon with skylights and windows to bring the outdoors inside. Guests can enjoy 24-hour slots and 12pm-2am table games in the main casino floor, 11am daily slots and no table games at Sea Glass, and poolside gaming at The Cove Pool. Atlantis Paradise Island also features Aquaventure, a 62-hectare waterscape with thrilling water slides, lazy rivers, pools, and more. With nearby attractions such as historical landmarks and bus tours, there's something for everyone to enjoy at Atlantis Resort & Casino.
9. Ibiza Gran Hotel – Ibiza, Spain
Ibiza Gran Hotel is the perfect place to stay when visiting Ibiza, Spain. Located in the heart of the city, it offers spectacular views of the Mediterranean Sea and bright, modern rooms that are highlighted by art. The 5-star hotel provides guests with a unique Grand Luxury experience, featuring a Turkish steam bath, sauna, outdoor pool and day spa. It also has an excellent location by the Port and magnificent views of Dalt Vila. The Ibiza Gran is the ultimate island hotel, well worthy of its five-star status. It manages to balance luxury with unpretentiousness, making it a great choice for travelers looking for something special on their trip to Ibiza.
10. MGM Grand Casino, Las Vegas
The MGM Grand Casino in Las Vegas is a world-renowned destination for gambling and entertainment. Located on the iconic Las Vegas Strip, the MGM Grand offers an unparalleled experience with its 170,000 square feet of casino space, thousands of slot machines and video poker, nearly 200 table games, and luxurious accommodations. Whether you're looking to hit the slots or try your luck at blackjack or craps tables, the MGM Grand has something for everyone. And when you're done playing, you can enjoy all the other amenities that this grand hotel and casino has to offer. From fine dining to live entertainment, there's something for everyone at the MGM Grand Casino in Las Vegas.
The casino resorts featured in this list offer some of the most extravagant gaming experiences in the world. From Foxwoods Resort Casino and Marina Bay Sands in Singapore to Atlantis Resort & Casino, Paradise Island and Ibiza Gran Hotel in Spain, each resort has something unique to offer guests looking for a luxurious getaway. Whether you're looking for a thrilling night at the tables or an indulgent retreat with all the amenities, these ten establishments provide top-notch service and unparalleled entertainment. No matter where your travels take you, be sure to experience one of these magnificent casino resorts and see why they are considered among the best of the best.
Travel Begins at 40 Editor
Travel articles, news, special offers, festivals and events from the Travel Begins at 40 Editorial team and our global network of travel industry contributors.