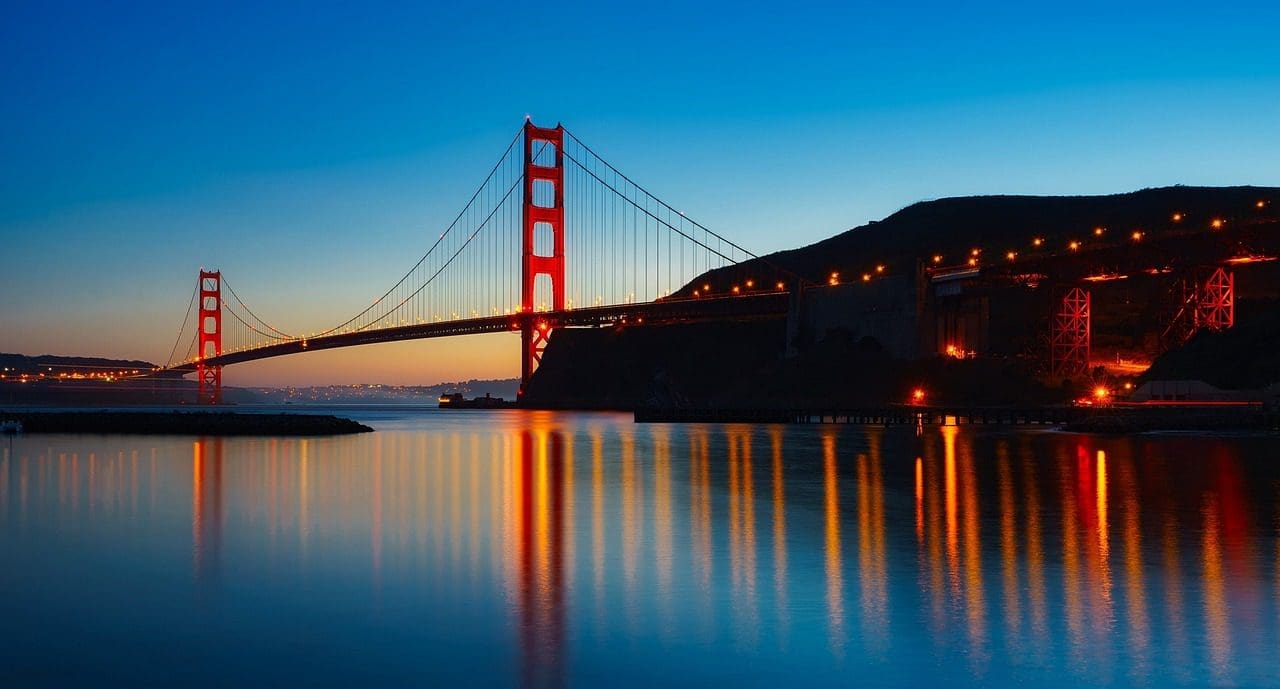 How To Prepare For Moving From LA To SF — 8 Simple Practical Tips
Travel Begins at 40 Editor
Posted on 2nd Mar 2023
If you're moving from LA to San Francisco, it can be an exciting adventure! After all, the two cities are only a few hours apart and offer very different experiences. But moving to a new city is never easy — there are many things to consider and plan for. From finding the perfect place to live to navigating the job market, moving can feel overwhelming if you don't know where to start. 
Luckily, we have some tips for moving to San Francisco that will help you get settled in no time! Read on for the eight essential recommendations that will ensure that moving from Los Angeles to San Francisco goes as smoothly as possible.
Benefits of Moving to SF
Gentle Weather
SF is known for its mild climate, with temperatures rarely exceeding 80 degrees even during the summer. Good news for those who don't like cold winters, too — the temperature rarely drops below 50 degrees during the period. Plus, the city experiences less precipitation than Los Angeles though it can still be quite rainy at times! 
Excellent Location
SF is just a short drive away from the wine country, Redwood National Forest, and Yosemite National Park. Whether you love to hike, bike, ski, or relax in nature, the city offers plenty of opportunities for outdoor recreation. Besides, it is located on one of the most stunning coastlines in the world — with plenty of beaches, cliffs, and trails to explore. 
Cultural Vibrancy
SF is a cultural hub filled with galleries, theaters, music venues, and renowned restaurants. Whether you want to check out an art opening or see a live band, it has something for everyone. Plus, the city hosts various festivals throughout the year — from the world-famous Outside Lands Music Festival to the colorful Chinese New Year Parade. 
Better Transportation
San Francisco was rated one of the most walkable cities in the US, as well as having an extensive public transportation network. The Muni, BART (Bay Area Rapid Transit), and Caltrain are all great options for getting around town — plus they're usually cheaper than Uber or Lyft! 
Plus, SF International Airport is only a few miles away from downtown — making it easy to travel around the world. 
Variety of Career Options
SF is home to some of the world's most successful and innovative companies, from Google to Apple. Whether you want to work in tech or pursue another career path, San Francisco has a lot of opportunities for those willing to take the plunge. 
Top SF Facts to Know

Population & Demographics
San Francisco has a population of 884,363 people, with the majority being under 35 years old. The city is also quite diverse, with 44% identifying as white, 33.3% Asian, 5.8% African American, and 0.5% Native American. Besides, over half of the residents are foreign-born. 
Weather
As mentioned, San Francisco has a mild climate with temperatures rarely exceeding 80 degrees during the summer and usually staying above 50 degrees in winter. The city is also known for its foggy weather — with most of it happening along the coast. Despite the mild climate, SF can't be called one of those California paradise cities.
Rent
Rent prices are among the crucial things to know before moving to San Francisco. The cost of living in the city is considerably higher than in Los Angeles, mostly due to the high rental prices. The median rent for a one-bedroom apartment is around $3,500 as compared to $2000 in LA — so you'll want to make sure you have a steady income before moving here! If you decide to buy a house, the median price is around $1.5 million but you can still find some more affordable options if you look hard enough. The 1-bedroom apartment median price won't go much lower with the price around $529,000. 
Activities & Attractions
San Francisco is home to some of the world's most iconic landmarks and attractions, such as the Golden Gate Bridge, Alcatraz Island, Coit Tower, Fisherman's Wharf, Chinatown & North Beach. It also has plenty of green spaces such as Dolores Park and Golden Gate Park — perfect for a picnic or a stroll.Besides, the city hosts some of the world's best museums including SFMoMA and the de Young Museum of Modern Art. 
Employment Prospects
San Francisco has a strong job market and offers plenty of opportunities in tech, finance, education, healthcare, and other industries. The city also hosts several startups making it a great place to test out an entrepreneurial venture or jumpstart your career. SF can also become a paradise for those who struggle to start a business of their own. 
Cost of Living & Average Expenditures
As mentioned, the cost of living in the city is significantly higher than in LA. The median household income for renters is around $90k but this may vary depending on where you live and what kind of job you have. Plus, wages are overall higher in SF than in most other cities making it easier to afford basic necessities such as groceries, housing, and transportation. 
Public Transportation
SF has an extensive public transportation network so there aren't any problems with getting around town. The Muni operates buses and light rail throughout the city and BART runs through the Bay Area. Many neighborhoods also have bike lanes perfect for those looking to explore more of the city without having to rely on public transportation.
Tips for Moving from LA to San Francisco

Decide on the Budget
Before moving to SF, make sure you decide on a budget and stick to it. Living in the city can be expensive and it can be a good idea to figure out how much money you can reasonably afford to spend without stretching yourself too thin. 
Prepare a Moving Plan
Planning your move ahead of time is essential. Do some research on the neighborhoods you're interested in, get familiar with the public transportation network, and figure out what kind of job opportunities are available. It's likewise a good idea to create a moving checklist — not to forget any important items while packing. 
Choose a Reliable Moving Company
Moving to SF can be stressful and finding a reliable moving company that will make the process go smoother can be a crucial thing. See to it that yo do your research and read reviews of the different companies before making a decision. Besides, if you're moving from LA to SF, you want to make sure your possessions will be safely transported and arrive in good condition. Taking this into account, take your time to do due research beforehand.
Find a Job
Finding a job before moving to San Francisco is always a good idea. Not only will it help you decide on a neighborhood, but it will also give you an opportunity to network and make contacts within the city. Plus, many employers offer relocation assistance so don't hesitate to ask if it's an option. 
Start Packing Ahead of Time
Start packing at least two weeks before you plan on moving. This will give you enough time to pack everything correctly and properly label each box. It's critical to create an inventory list to keep track of what you're packing and make sure nothing gets lost. 
Put Aside the Items You Need to Keep with You
Put aside the items you'll need to have with you when you arrive in the new city. This includes things such as your wallet, laptop, phone charger, and other essential items. It's also a good idea to have a separate bag for any important documents such as your passport, driver's license, and birth certificate. 
Organize Your Belongings by Room
When packing, it's important to organize your belongings by room. This will make it easier to unpack when you arrive in SF as you'll already have a sense of where everything is supposed to go. You can also label each box with the name of the room it belongs in to make the process of repacking even easier. 
Leave Your Home Clean
Before leaving your home, make sure to do a final cleaning. This includes things such as washing the windows, vacuuming the carpets, and cleaning the bathrooms. This will guarantee you leave your home in good condition and give you one less thing to worry about when moving to San Francisco.
Final Thoughts
Moving to SF can be an exciting and rewarding experience. Not only is the city full of amazing cultural attractions but it also offers plenty of job opportunities, affordable housing options, and great public transportation. With this moving to San Francisco guide, you'll be able to make your transition as smooth as possible. So start packing and get ready for all the amazing adventures that await in SF! 
Travel Begins at 40 Editor
Travel articles, news, special offers, festivals and events from the Travel Begins at 40 Editorial team and our global network of travel industry contributors.