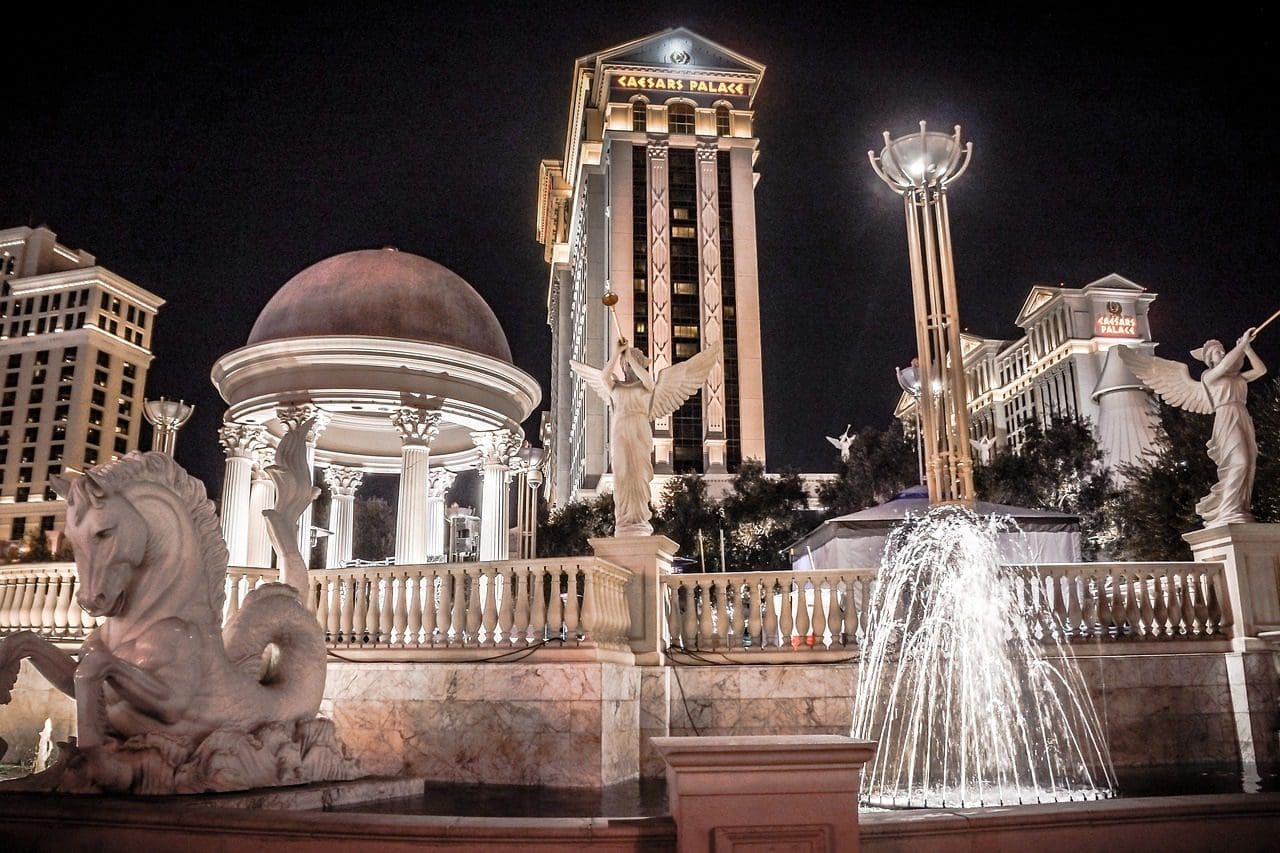 The Rise of Gambling Tourism: What Is It and Why Is It So Popular?
Travel Begins at 40 Editor
Posted on 28th Mar 2023
Gambling tourism refers to the phenomenon of people traveling to different destinations to indulge in gambling activities. At its essence, it is an extension of recreational gambling that is more commonly associated with locals who engage in casinos, lotteries, and card games within their own communities. However, as gambling has become more mainstream and the growth of online gambling has plateaued, more people are traveling to popular locations like Las Vegas, Macao, Atlantic City and Monte Carlo to get their gambling fix.
The global gambling tourism industry has enjoyed a compound annual growth rate of 5.6% over the past few years, and analysts predict that this trend will continue. As gambling tourism evolves, it has become a popular form of tourism for many, with the allure of the glamor, entertainment and exclusive experiences it offers.
Why Is Gambling Tourism Becoming More Popular?
Gambling tourism has gained immense popularity over the years, and there are various cultural and technological factors supporting this trend. One of the main reasons behind the rise in gambling tourism is the changing cultural attitudes towards gambling. Many countries have legalized and regulated gambling, making it more accessible and socially acceptable. Additionally, the rise in disposable income has contributed to an increase in leisure spending, including gambling tourism. On the other hand, technological advancements have also played their part in facilitating this trend. Developments in online gambling and mobile gaming have made it easier for people to access various games and place bets from anywhere at any time. As technology continues to advance, it is expected that the popularity of gambling tourism will keep growing.
Benefits of Gambling Tourism
Gambling tourism can greatly benefit host destinations in multiple ways. Bringing in both jobs and revenue, the industry has the potential to provide a significant boost to local economies. Furthermore, the influx of tourists often leads to infrastructure improvement, as the area strives to accommodate the growing number of visitors. By offering gambling as an entertainment option, destinations can attract a new demographic of tourists who might not have considered visiting otherwise. Additionally, the excitement and unique experiences associated with gambling tourism create a draw that is difficult to replicate with other attractions. Overall, the combination of economic benefits, infrastructure improvement, and unique experiences make gambling tourism an attractive option for many destinations.
Challenges of Gambling Tourism
Gambling tourism is an exciting and potentially lucrative industry that attracts millions of visitors each year. However, it also comes with its own set of challenges. One of the most significant issues is the potential for addiction and other problems associated with compulsive gambling. For some, gambling can quickly spiral out of control, leading to financial ruin, relationship problems, and even mental health issues. Moreover, if not played responsibly, gambling can lead to significant financial losses that can take years to recover from. It is crucial for both tourists and the gambling industry to understand these challenges and take the necessary steps to ensure that gambling remains a fun, safe, and enjoyable experience for all involved.
Popular Gambling Destinations Around the World

The Venetian Macao, Macao
The Venetian Macao is one of the most impressive casinos and resorts in Asia. Located in the heart of Macao's Cotai Strip, this luxurious getaway offers more than 3,000 guest rooms, 450 gambling tables, 1,200 slot machines and an array of shopping and dining experiences. From high-end boutiques to fine dining options, it has everything you need for a one-of-a-kind stay. Whether you're looking for a thrilling gaming experience or simply to relax and enjoy Macao's unique culture, The Venetian Macao is the perfect destination for your next vacation.
Wynn Macau, Macau
Wynn Macau is one of the most luxurious resort destinations in Asia. Located at the heart of Macau's Cotai Strip, this iconic hotel offers luxurious accommodation, a world-class casino and an array of fine dining options. Enjoy top-class entertainment, exquisite shopping and unparalleled service while surrounded by opulent décor and stunning views of the South China Sea. With its unrivaled amenities, Wynn Macau will take your stay to the next level.
Caesars Palace, Las Vegas
Caesars Palace in Las Vegas is an iconic resort and casino, offering an immersive entertainment experience unlike any other. Enjoy world-class gaming, fine dining, indulgent spa treatments and thrilling live shows. Stay in one of their luxurious hotel rooms, where you can relax in supreme comfort with breathtaking views of the Strip. With its unmatched level of opulence and luxury, Caesars Palace creates a truly unforgettable experience for any guest.
Sun City Casino Resort, South Africa
Sun City Casino Resort in South Africa is a luxurious destination offering visitors an unforgettable experience. Located between the Elands River and the Pilanesberg, it boasts four luxury hotels, two state-of-the-art casinos, and the Valley of Waves for a unique surfing experience. With its stunning scenery and thrilling activities, Sun City Casino Resort is the perfect place to relax and have fun.
Crown Casino, Australia
Crown Casino, located in Melbourne, Australia, is a world-class casino and resort offering luxurious accommodation, award-winning dining, world-class gaming and entertainment. With over 500,000 square meters of space for gaming and entertainment, Crown Casino has something for everyone. From shopping to fine dining to luxurious accommodations and nightlife, Crown Casino is the perfect destination for an unforgettable experience.
There is no doubt that visiting a Gambling Destination can give you an unforgettable experience. But what if you don't have the opportunity to visit one? That's where online casinos come in! With online casinos, you can fulfill your desire of playing casino games whenever and wherever you want. However, before signing up for any Online Casino, it is important to make sure that the website is legitimate. To do this, read user reviews or take help from a legitimate casino review website. For example, if you are looking for a good online casino in Australia, then you can take the help of a review website like https://www.australianonlinecasinosites.com/ to choose the best Online Casino according to your needs.
Conclusion
Gambling tourism has become increasingly popular in recent years, as people travel to destinations where gambling is legalized and enjoy the thrill of gaming. It is an unforgettable experience that can be enjoyed both by locals and tourists alike. With the advent of numerous sorts of gambling, such as the lottery, it has become a popular attraction for many people. Gambling tourism provides a unique opportunity to explore different cultures and have fun at the same time. Whether you are looking for a thrilling adventure or just want to relax and enjoy some gaming, gambling tourism is definitely worth considering.
Travel Begins at 40 Editor
Travel articles, news, special offers, festivals and events from the Travel Begins at 40 Editorial team and our global network of travel industry contributors.