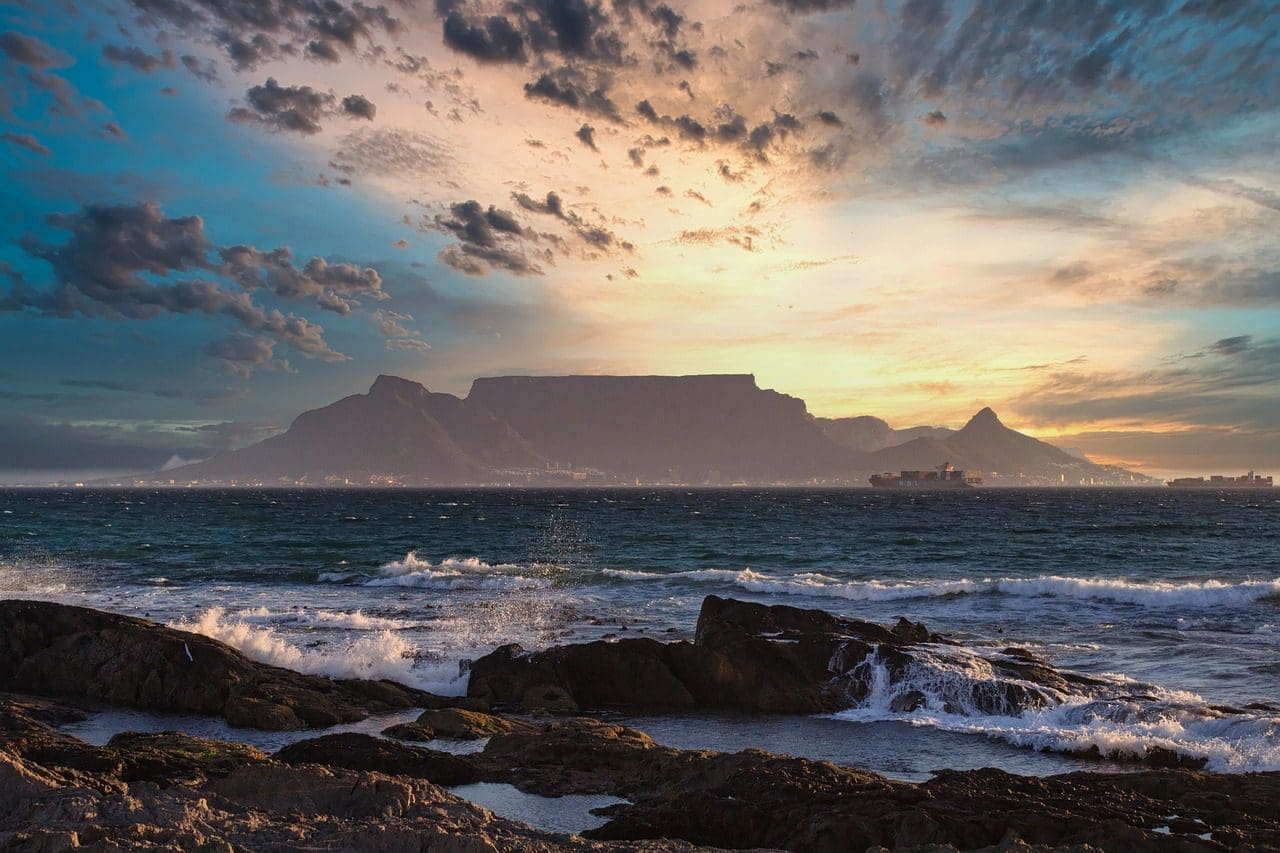 Tips to Help You Visit South Africa on a Budget
Travel Begins at 40 Editor
Posted on 1st Mar 2023
South Africa is a beautiful country rich in culture and wildlife. And whether you're looking for a budget-friendly adventure or a luxurious getaway, this nation has something to offer everyone. With its diverse landscapes, lively cities, and stunning wildlife reserves, travelers have many options when planning their trip to South Africa.
With strategic planning, enjoying this incredible country's best is possible even on a tight budget. This blog post provides tips and tricks to visit and enjoy your trips in South Africa on a budget.
Visit During Non-peak Season
One way to save money while vacationing in South Africa is to plan your trip during the non-peak season. This is typically April through August or September/October. Most tour operators consider this period off-season, so they significantly lower their prices to entice more customers.
Since many attraction sites are less crowded during this period, you can make the most of your vacation without queueing for long. And the best part is you can take in your surroundings without distractions. And the weather tends to be milder at this time of year, especially along the coast.
Search for Flight Deals
Traveling by air is expensive, especially if you are coming from abroad. As such, you must capitalize on flight deals. To save on airfare costs, it is worth it to do some research and compare different airlines.
Many budget airlines offer great deals for those with flexible travel dates, so make sure to shop around before booking your tickets. Some apps you can use to get the best flight deals include Skyscanner, Hopper, Skiplagged, and Momondo.
Also, consider flying into a nearby country like Namibia or Botswana, as this could significantly reduce your flight's cost.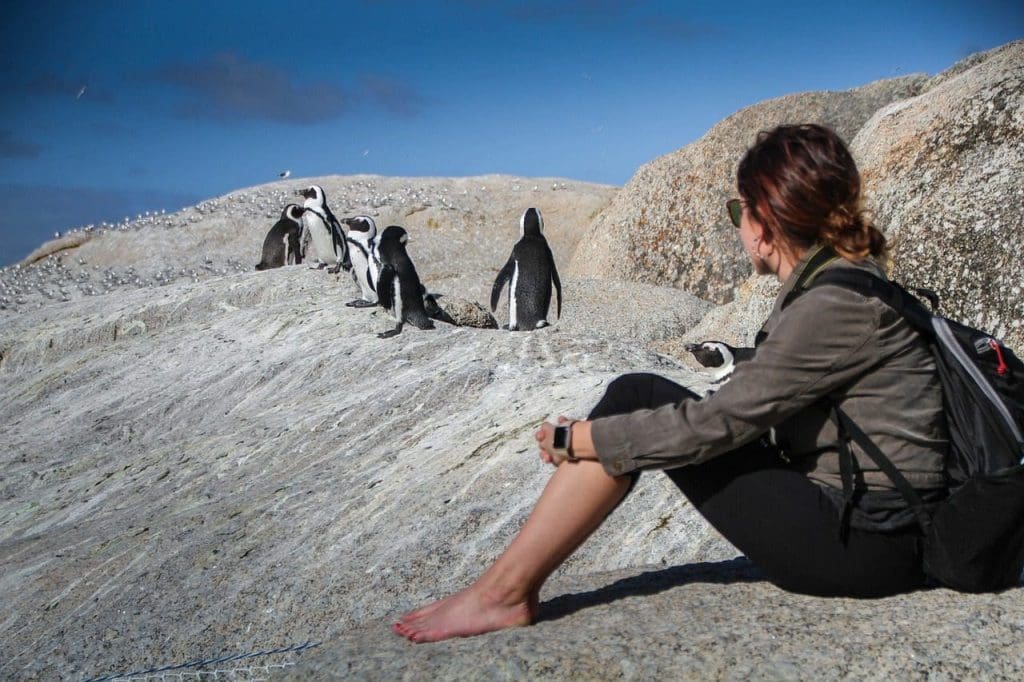 Rent a Car
Moving around in South Africa can be expensive, especially with taxis. Therefore, renting a car is best if you want a better experience, such as going on road trips and convenient moving around. This will give you greater freedom and flexibility when exploring the country at your own pace while avoiding high taxi fares or long bus rides.
Many car rental services in South Africa offer attractive discounts during the off-peak season. This makes them the best option for travelers on a budget. Petrol prices can add up quickly, so stick with shorter trips wherever possible. The downside is hiring a driver to show you around when planning long drives.
Use Public Transportation
If your budget doesn't allow car rental, you'd best stick with public transportation. It's the most affordable option for moving around in the country. You can opt for buses and trains. Besides, public transportation is a great way to immerse yourself in the local culture.
Get a Vacation Rental or Hostel
Accommodation is the largest part of your traveling expenses, so choose your accommodation carefully. When traveling on a budget, the best and safest options are vacation rentals, Airbnb, or a hostel, as a hotel is expensive.
Besides, these options offer other amenities, such as free wifi and kitchen facilities, which can help keep costs down even further.
Choose Affordable and Guided Game Drives
South Africa is known for its incredible wildlife reserves, led by Kruger National Park. Therefore, when planning for your vacation, ensure you have booked at least one safari to experience nature at its best. You may wonder, how much does an African safari cost? Read on for the best safaris and their cost.
●    Kruger National Park Safari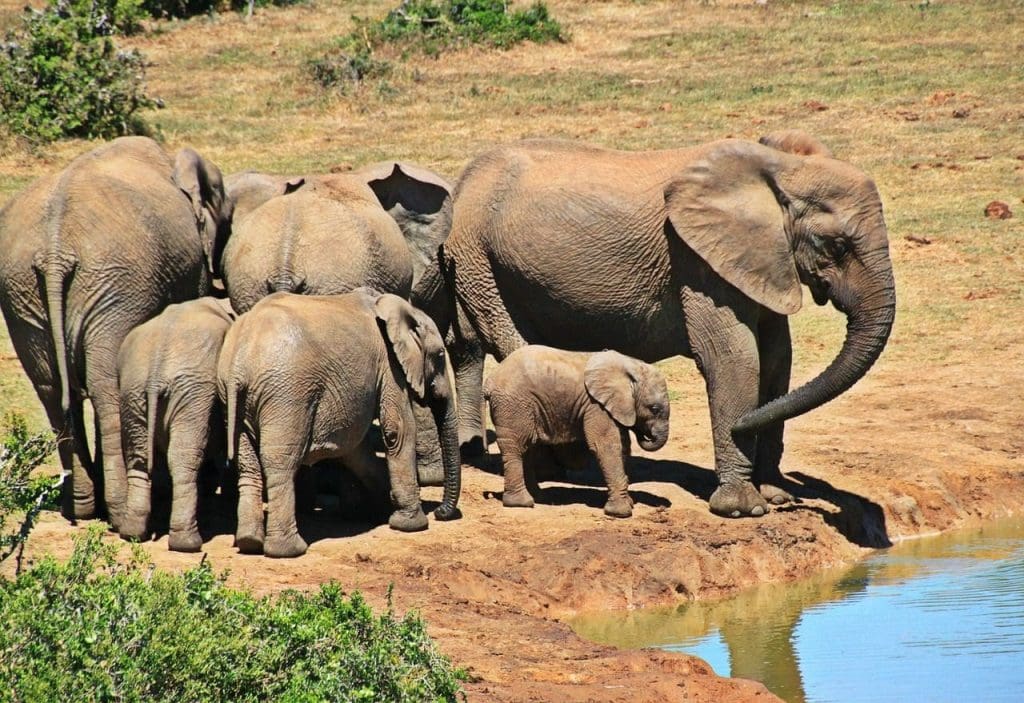 The Kruger National Park is one of the most popular safari destinations in South Africa, and for a good reason. This immense game reserve allows visitors to see some of the continent's most incredible wildlife, including lions, leopards, elephants, and rhinos.
And the best part is that it allows animals to migrate between South Africa, Zimbabwe, and Mozambique. It can be an expensive safari for a person traveling on a budget, but it is well worth the value.
●    Scrubby Addo Elephant Park
Scrubby Addo Elephant Park is well worth considering if you love elephants and would love to see them up close. It is the ideal safari for travelers on a budget.
The park is also home to other wildlife, such as buffalo, leopards, rhinos, and lions, and you will also have a sighting of whales and great white sharks in the Marine Protected Area of the park.
You can also enjoy bird watching as the park has many birds, like herons, weavers, coots, terrapins, and red bishops. Opt for the hop-on guides, as it costs R290 per person.
●    Mapungubwe National Park
This remarkable national park in Limpopo province allows travelers to explore ancient ruins and diverse ecosystems such as savannas and wetlands. Visitors can also spot various species of birds and animals here; though there are no big five animals, you can see elephants, Burchell's zebra, warthog, and blue wildebeest.
The park is also considered a bird's paradise as it hosts more than 400 bird species so that visitors can do bird watching. In addition, the entrance fee to the national park is affordable as it's R240 for adults and R120 for kids.
●    Great White Shark Cage Diving Day Tour
If you are a sea lover, then you will enjoy this safari. First, you must travel to Kleinbaai harbor, then take a small boat trip to Dyer Island. Then you must climb into a safe and secure cage that will allow you to view the great whites underwater. The tour is about $191 per person.
●    Pilanesberg National Park
The Pilanesberg National Park is another must-visit destination while in South Africa. Located just two hours from Johannesburg, this game reserve is home to various species of animals, including lions, elephants, rhinos, and plenty of birds.
The game drives are done in the mornings and late afternoons and last about 3-4 hours. Opt for group game drives of 20 -45 people, as they are slightly cheaper at R590 per person.
Budget for the Costly Activities
Although there are plenty of budget-friendly activities to enjoy while visiting South Africa, some activities may not fit into your travel plan due to their costly nature. For example, a hot air balloon ride, bungee jumping, or luxury spa treatments.
However, it's always good to splurge on yourself occasionally, like a safari or hot air balloon ride. So budget for one or two expensive activities to help you create memorable moments.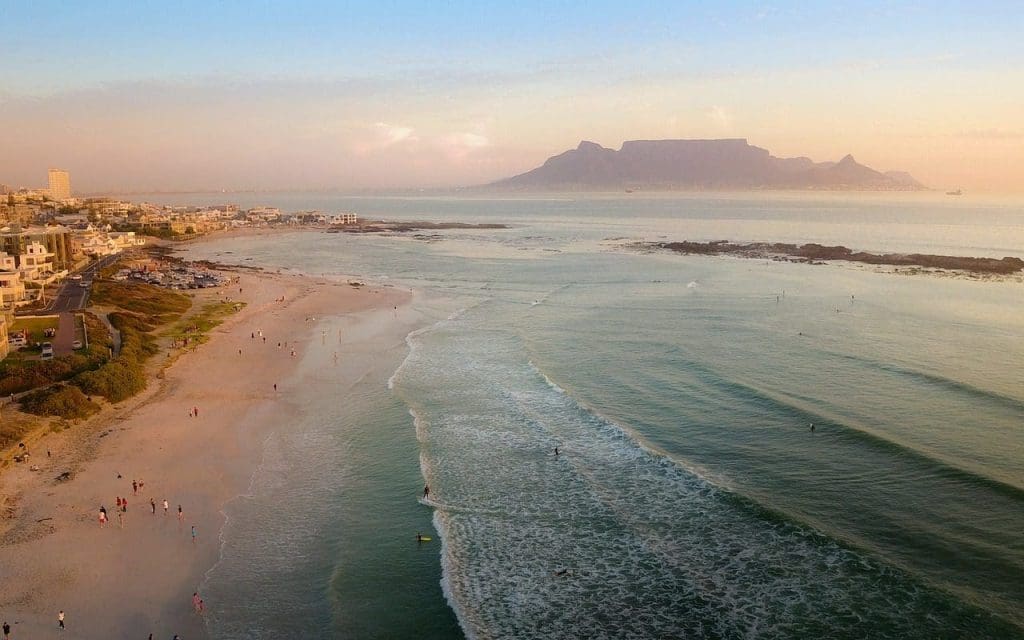 Cook Your Food
Eating out can quickly deplete your funds. So, cooking your food is the best option; it is affordable and allows you to eat healthily. And note this is not possible when living in a hotel; as we've said above, booking a vacation rental, hostel, or Airbnb is best. The best part about cooking in a hostel is it allows you to form friendships with other travelers and taste different cuisines.
Partake in Activities that Don't Need Heavy Fees
Plenty of fun activities and attraction sites don't need you to spend heavily. This includes:
●    Road Trips
If you have a rental car, why not take advantage and go on epic road trips? This is an excellent way to explore different parts of South Africa at your own pace while also saving money on accommodation costs. Some stunning routes include Cape Town's Garden Route, Durban's Wild Coast Road Trip, and Johannesburg's Panorama Route.
●    Beach
South Africa's beaches allow visitors to relax and unwind without spending too much money. You can visit Clifton Beach in Cape Town and Muizenberg Beach near False Bay or more secluded places like Umdloti in KwaZulu-Natal and Wilderness Beach near the Garden Route. Most of the beaches offer free access.
●    Take a Walk in the Glorious Garden Route
The Garden Route is one of South Africa's most beautiful regions boasting picturesque landscapes, quaint villages, laidback seaside towns, and wildlife. Numerous hiking trails offer breathtaking views of the coastline and lush forest. You can also rent a bike to explore the surrounding areas, such as the Wilderness National Park.
Visit the Wineries and Get the Best Deals on Wine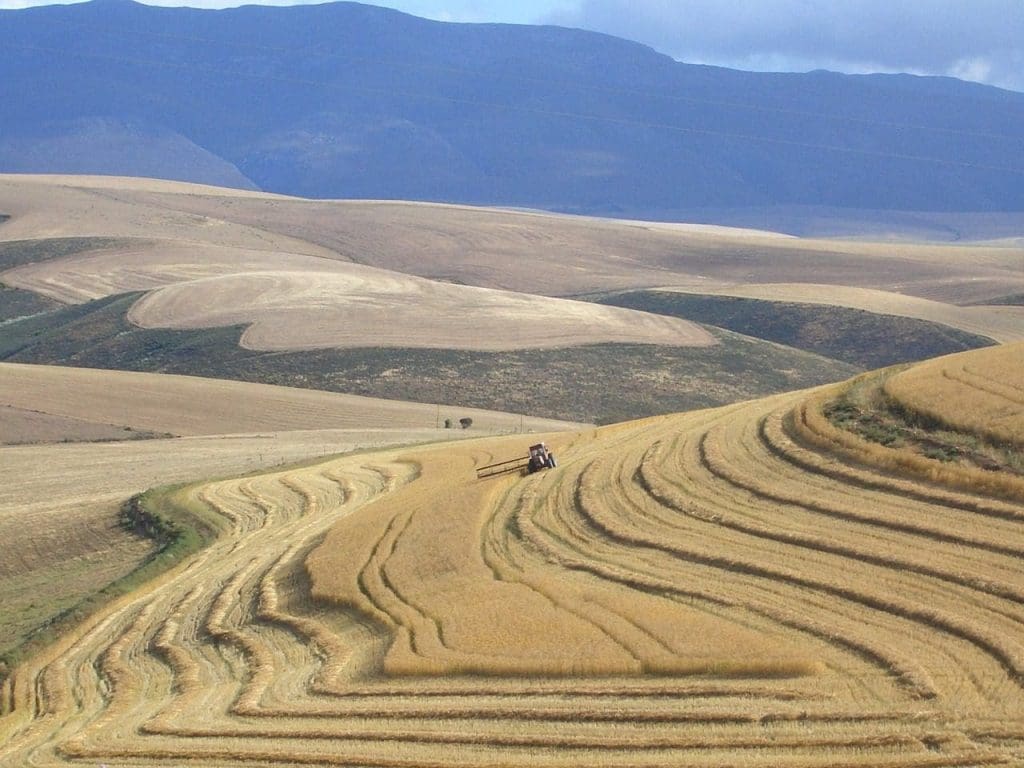 Wine lovers will be glad to know that South Africa has some of the best wines in Africa. So make a point of booking winery tours and get a chance to score a quality bottle of wine at an affordable rate. You also get a chance to sample different types of wines.
Buy a Local Sim Card
If you plan to stay in South Africa for an extended period, it is worth investing in a local sim card. This will help to keep your phone bills down, as calls and texts are much cheaper when using the local network. Besides, you'll also have access to affordable internet data, which can be helpful if you need to check maps or look up information while on the go.
Learn to Negotiate When You Go Shopping
Haggling is common in South Africa, so feel free to negotiate prices when shopping. Although this may only work in some places, many shops, especially those selling souvenirs, are open to bargaining.
Final Thoughts
South Africa offers plenty of opportunities for budget travelers looking for an affordable adventure without sacrificing quality experiences. Follow these tips, and make the most of your trip!
Travel Begins at 40 Editor
Travel articles, news, special offers, festivals and events from the Travel Begins at 40 Editorial team and our global network of travel industry contributors.