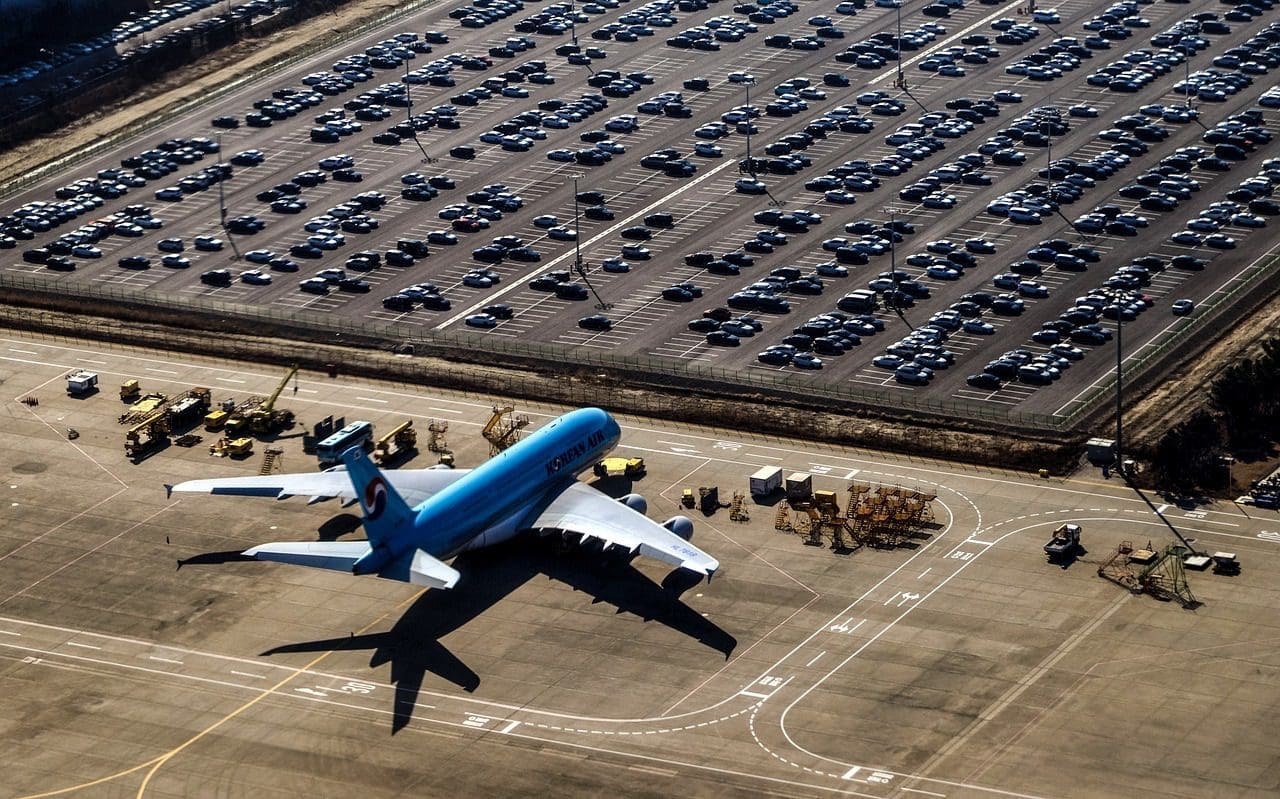 A Guide to Finding the Best Deals on Airport Parking in Charlotte
Travel Begins at 40 Editor
Posted on 25th Apr 2023
Charlotte. Gateway to the Piedmont and North Carolina's largest city, a bustling and rapidly growing bastion of finance and sport, and an increasingly important hub for the eastern half of the United States, servicing destinations such as Orlando, Dallas, Boston, Chicago, and New York. Whether you're a local traveling out of the Charlotte area or planning another's itinerary, saving costs on parking around Charlotte airport can be a challenge. Worry not, because we've got you covered — read on for our guide to finding the best deals on Charlotte airport long term parking.
Charlotte Airport Parking
Our first option is the parking at the airport itself. This is going to be the closest option by far, providing easy access to the terminal and allowing your car and flight to be in one place. However, there are plenty of other advantages that come with parking at the airport itself too. Charlotte Airport Parking on-site facilities are patrolled, well-lit, and serviced 365 days a year, seven days a week, twenty-four hours a day. CLT parking facilities also have many handicap-accessible parking spaces, and max out at $28 a day. There are a number of on-site and off-site lots operated by the airport, and there are also multiple options for the service itself: hourly parking for shorter term drop offs, daily parking for longer term trips, and even valet parking for those who really want their car cared for. However, with the proximity and convenient location, the airport's lots fill up quickly during peak travel season and holidays, such as spring break, important to remember when considering the entirety of your itinerary.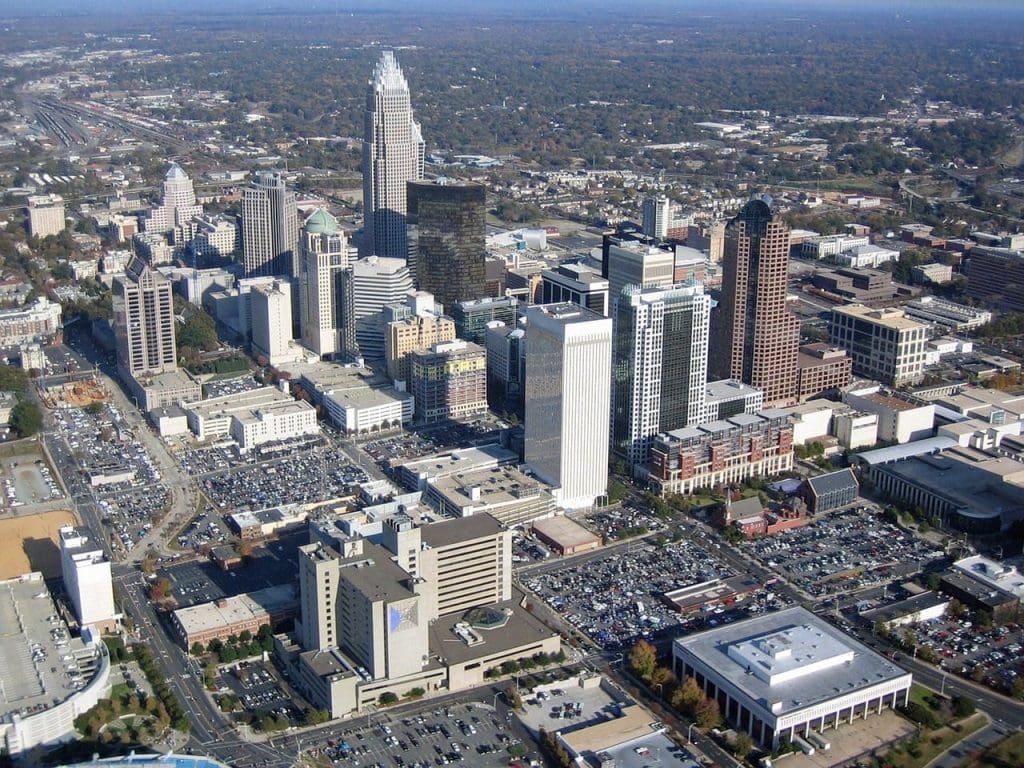 Hotel Parking
Hotels that are closely affiliated with airports are another common sight, providing a good night's rest, a well needed shower, breakfast, and even last-minute business center functions in the middle of a long journey, or after a long trip. Another great way to save on money and headache is to combine the convenience of a hotel's stay and parking by simply parking at a hotel. Hotel parking usually comes with competitive, reasonable pricing, valet (usually an additional cost), online reservations, luggage assistance, and most importantly, shuttle service! However, if you're just looking for a cheap alternative to airport parking with no need to stay, it isn't necessary to book a room—many hotels also rent their spaces out through other platforms.
On Air Parking
Speaking of finding lots, a great option is On Air Parking. On Air Parking is a highly respected and trusted service that helps travelers find and book parking spots that are cheap, reliable, safe and close to the destination—including busy airports. On Air Parking partners with lots that are usually very cheap, highly rated (four and five star ratings), free cancellations with every reservation, shuttle services, prompt service via email, and plenty of exclusive/limited time deals. On Air Parking's professional and attentive customer service is available 10 a.m. to 7 p.m. Eastern time and can be reached at 888-487-2754. For Charlotte specifically, their best selling lot has shuttles in a prompt eleven-minute ride to terminal curbside, running day and night, and only costs $4.50 a day! A notable savings over the on-site options at the airport. If you're open to saving even more by parking off-site with a knowledgeable, professional, and reliable service, On Air Parking is a great option.
Way.com
For those who prefer a paperless experience with a Google-style interface, a transparent ratings system and great mobile integration, Way.com may be a good fit. Way.com is another service that helps travelers find parking spots that suit their needs, budget, and location all in one streamlined experience. Way.com is renowned for its easy to use and widely supported mobile application, as well as the number of packages and plans. Way.com even lets you find airport parking in one specific side/part of Charlotte, doing the searching for you. No need to break out Google Maps or Yelp anymore with this service. Their cheapest options for Charlotte Airport can be quite Spartan, at only $4.95 a day and with no shuttle. But they also have more middle range options with hotel partners that provide a quick shuttle and parking at $9 a day. Their cheapest options may be of note for those on notably longer trips.
SpotHero
SpotHero is another option, known for its wayfinding technology similar to Google and Apple Maps, perfect for the traveler who needs to find parking on the go, or prefers guidance from the first step out the door. SpotHero is well integrated with many CarPlay applications and similar services, notable for those traveling with newer models and like a high tech experience on the road. Aside from airport parking, SpotHero may be an option to consider if you are frequently looking for parking for attractions, events, or even work and residential parking, as their services are for all locations. However, due to the breadth of their operations, SpotHero's lots do not always have free cancellation—something to be wary about. SpotHero also has favorite and rebooking options for those frequent travelers, and offer uncovered parking at around $9 a day and covered parking at around $12 a day for Charlotte Airport.
Park n Rides
Park n Rides are another great option to consider, sometimes being located closer to home, making the total trip on your end a lot less stressful. They operate similar to many off — site lots, you rent a spot, and then a shuttle or a mode of transport (in other cities) conveniently takes you to the airport. In Charlotte, this will usually be a shuttle that has a driver which helps with luggage and provides easy drop off right in front of the airport. However, a colored slip system is a common implementation. If you've gone with a Park N Ride and they've given a colored slip—be careful not to lose it! These are usually your "ticket of readmission" to take the shuttle back to your car.
Do You Even Need to Park?
This may sound like a strange inclusion, but it is absolutely a worthwhile one. All the most seasoned travelers know that when traveling on a tighter budget, anything you don't absolutely need, you don't buy, and the same is true for parking. If you're willing to leave earlier, taking public transport with the Charlotte Area Transit System can be a huge save over daily parking rates, especially so for longer trips. The cost of one bus ride from Center City, South Charlotte, or Route 60 can be incredibly cheap, and easily have you well beyond what you would save on a cheap lot. For those who prefer an on-demand and more private option, even taxis and Ubers can easily run cheaper than the total cost of long term parking at anywhere but the most barebone locations. Finally, the long tradition of having family or friends take you to the airport is above all, the cheapest option and another one to consider. There is no cost, and you'll not leave or return alone.
Travel Begins at 40 Editor
Travel articles, news, special offers, festivals and events from the Travel Begins at 40 Editorial team and our global network of travel industry contributors.