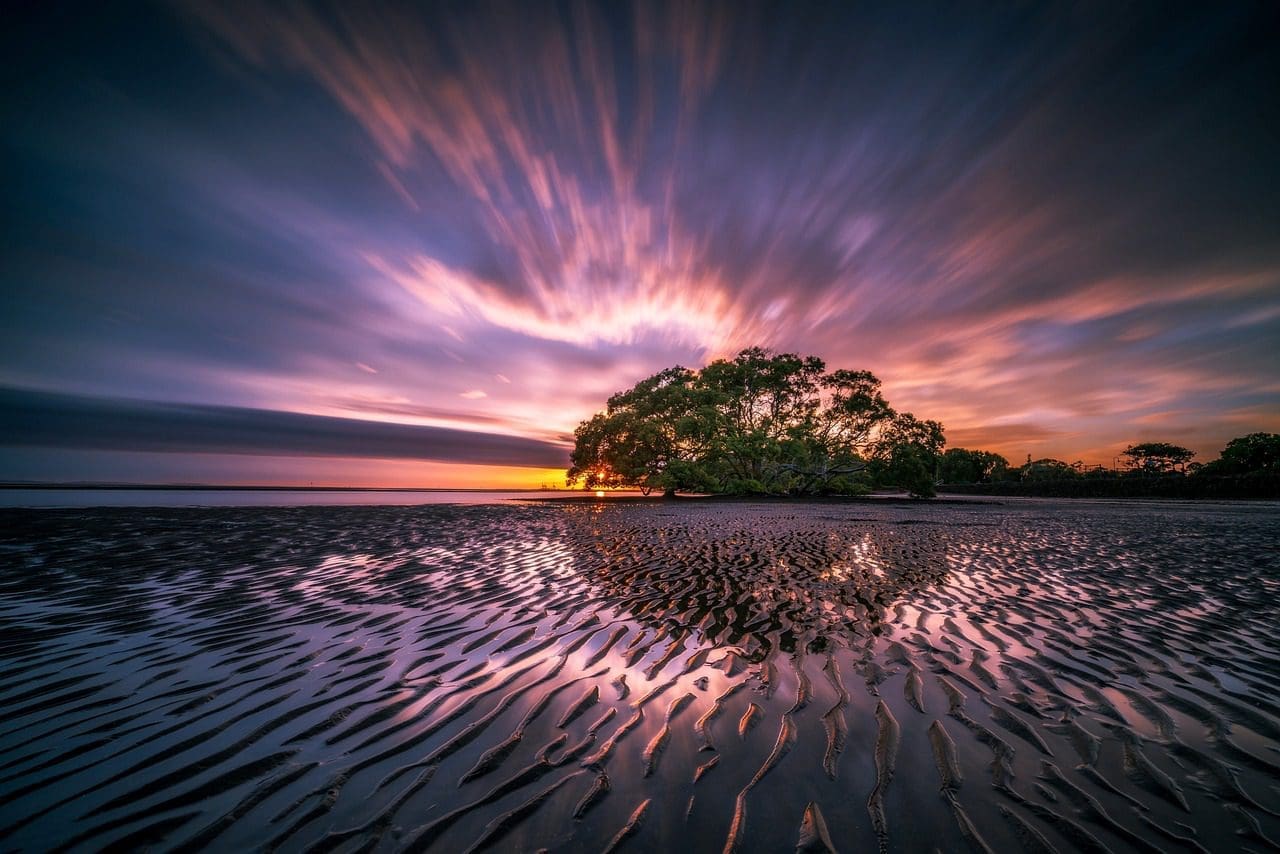 Best Beaches Around The World
Travel Begins at 40 Editor
Posted on 3rd Apr 2023
The world is filled with beautiful beaches, offering a variety of experiences to travellers. From pristine white sands to tropical rainforests, these beaches offer something for everyone. Whether you're looking for a relaxing holiday on the beach or an active adventure, you can find some of the best beaches in the world.
Costa Verde – Brazil
Costa Verde in Brazil is another stunning beach that should not be missed. Located on the east coast of Brazil, this beach is surrounded by lush tropical rainforest. Here, you can explore the rainforest, take a dip in the warm waters, or simply relax on the white sandy beach.
Costa Verde is a great spot for those looking for a bit of adventure, with plenty of activities such as zip lining, horseback riding, and hiking. The beach is also a great spot for wildlife spotting, with toucans, sloths, and other exotic animals living in the nearby rainforest. Overall, this holiday is a great destination for anyone looking for a tropical getaway with plenty of things to do and see.
Es Trenc – Mallorca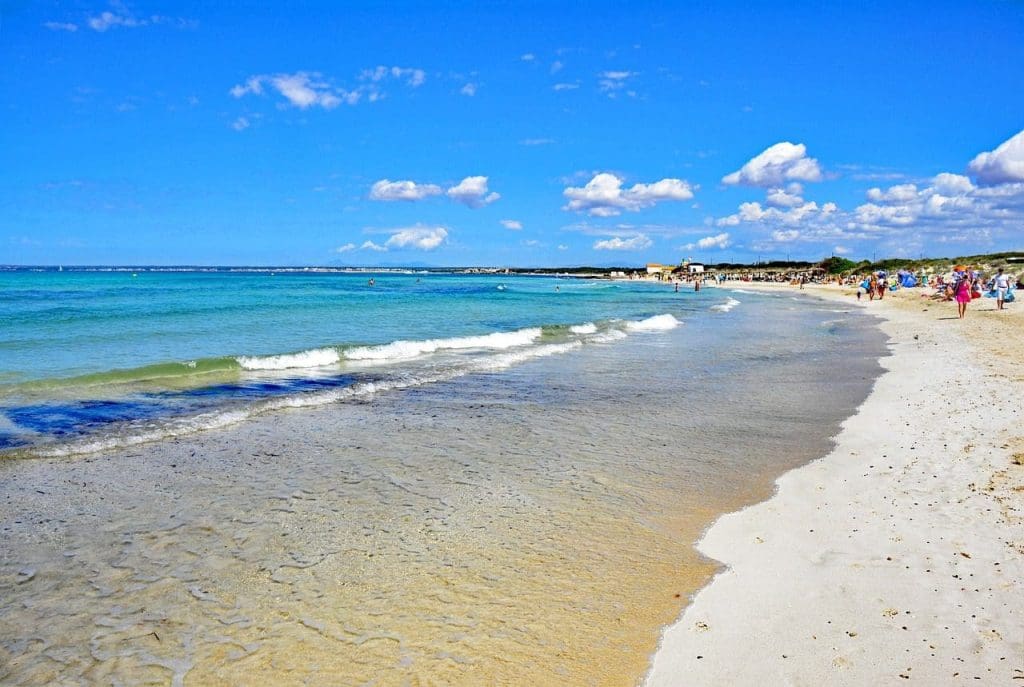 Among a wide range of the best beaches across Mallorca, Es Trenc is widely regarded as one of the best beaches in the world, located on the south coast of the island. This stunning beach stretches for 4km, with pristine white sand backed by rolling sand dunes and fragrant pine trees.
The beach is also surrounded by natural bushland, making it feel like you're in a remote paradise with barely any buildings in sight. This is a great spot for those looking for a quiet retreat away from the hustle and bustle of the city. The shallow waters make it an ideal spot for families, as well as a great place to simply relax and sunbathe.
Glass Beach – California
The Glass Beach in California is a unique beach that is sure to impress. Located near the city of Fort Bragg, this beach is made up of thousands of smooth glass pebbles, created from years of glass debris being thrown into the ocean.
This beach is a great spot to explore, with the glass pebbles glimmering in the sunshine and creating a unique and mesmerising landscape. You can even take some of the glass pebbles home with you as a souvenir. Glass Beach is an awe-inspiring place and a must-visit for anyone looking for an interesting beach experience.
Dune du Pyla – France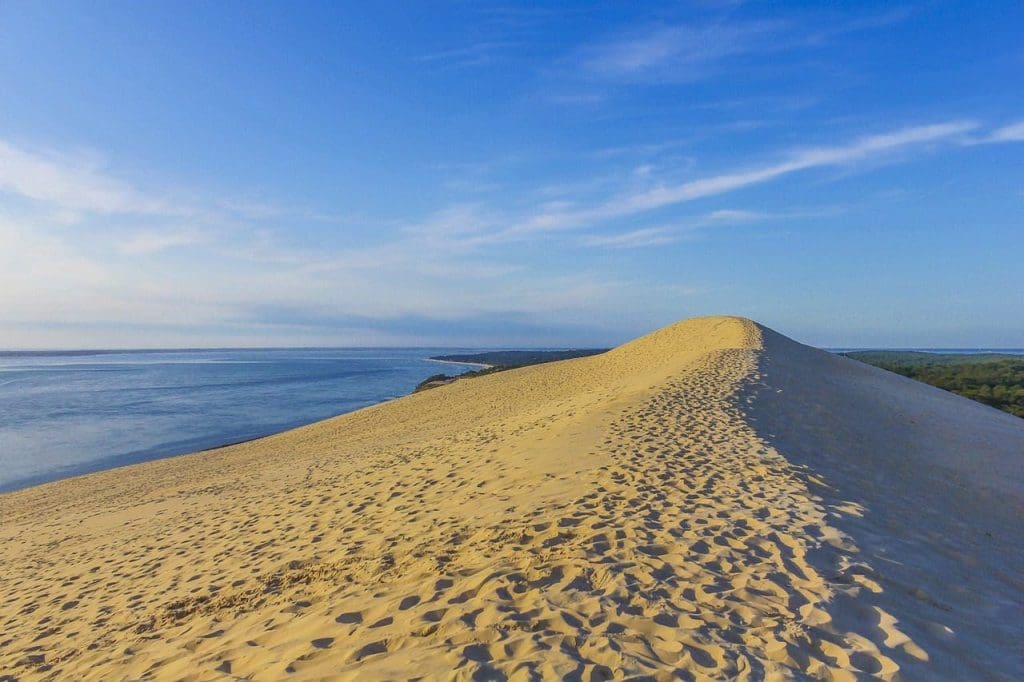 Dune du Pyla in France is an impressive sand dune that stretches for a mile along the Atlantic Coast. This sand dune is the highest in Europe, reaching up to 100 metres. Here, you can take in the stunning views of the beach and ocean below, as well as explore the surrounding area.
The dune also provides a great spot for sandboarding and other activities, making it a great spot to visit. Dune du Pyla is a truly remarkable spot.
Ora Beach – Indonesia
Ora Beach in Indonesia is a stunning beach that is sure to impress. This beach is renowned for its clean white sand, blue sea water, and calm waves. It is a great spot for swimming, snorkelling, and other water activities.
The beach also offers an amazing view underwater, with colourful coral reefs and plenty of marine life to explore. Ora Beach is a great spot to relax, offering incredible views and plenty of activities to enjoy. It is a great destination for anyone looking for a beach holiday with plenty of things to do and see.
Grace Bay Beach – Turks & Caicos Islands
Grace Bay Beach is truly one of the best beaches in the world and is known as The Best of the Best Beaches. Located in the Turks and Caicos Islands, this beach offers the perfect combination of white sand and crystal clear water. The sand here is soft and smooth, and remains cool to the touch throughout the day, making it a great place to relax in the sun.
The waters of Grace Bay Beach are warm and inviting, perfect for wading and swimming. The clarity of the water is stunning thanks to the light reflecting off the white sand on the seafloor. With its postcard-perfect scenery and alluring waters, Grace Bay Beach is the ideal destination for a luxurious beach getaway.
Travel Begins at 40 Editor
Travel articles, news, special offers, festivals and events from the Travel Begins at 40 Editorial team and our global network of travel industry contributors.